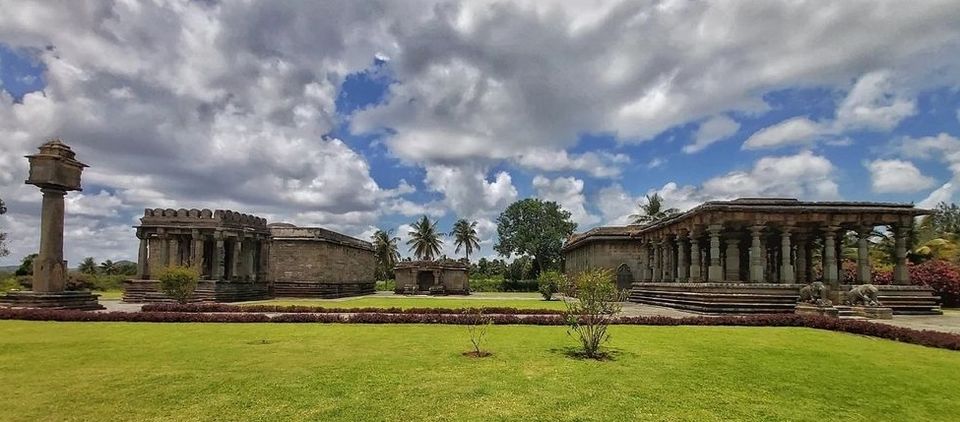 I recently went on a trip to Halebeedu – Belur from Bangalore. The magnificent temples and the ruins are so mesmerizing. The temples are close to a 1000 year old built by the Hoysalas / Hoysala empire.
The first sight of the day is in Belur. This city was the early capital of the Hoysala Empire. As such, it was where the Hoysala kings lived in the 11th-century. The city was so esteemed by the Hoysalas that it was referred to as "earthly Vaikuntha" (Vishnu's abode).
The façades are richly decorated with intricate stone carvings and the interiors are filled with countless filigreed pillars and friezes depicting tales from the Ramayana and the Mahabharata.
The temple in this town is dedicated to Shiva. All temples dedicated to Shiva contain at least one Nandi bull, and this one has two.
The whole temple is carved from soapstone. Similar to Belur, it is notable for its sculptures, intricate reliefs, detailed friezes as well its history, iconography, inscriptions in North Indian and South Indian scripts.
If there is one place that exemplifies the royal beauty and exquisite craftsmanship of South Indian architecture, it's Belur.
📍 Ancient Shri 1008 Bhagwan Shanthinatha Digambar Jain Temple, Karnataka | August 2021
Photos shot on OnePlus 5