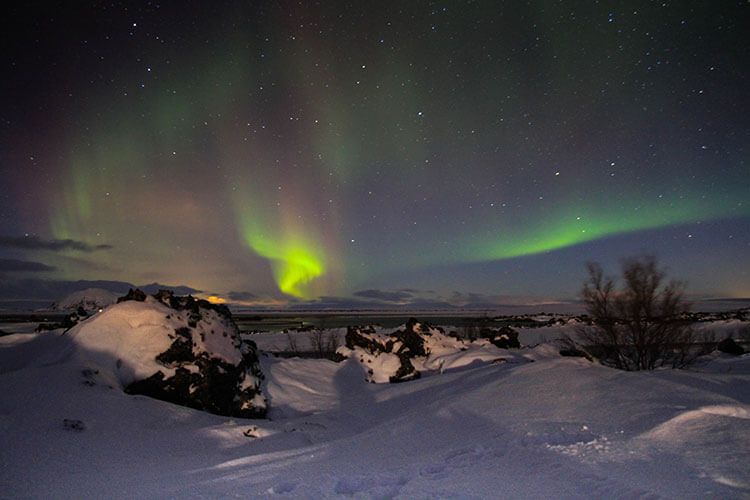 Out of the considerable number of destinations I have travelled to up until now, Iceland secures its own unique place in my heart. Indeed, even following three years, when I shut my eyes to picture Iceland's magnificence, the pleasant scenes, grand mountains, seething volcanoes, shining streams, enormous holes and, obviously, the warm local people effortlessly ring a bell.
Iceland is a heaven for outside ninjas like me. I had such a great amount to do here that I could not get enough of the country (in any event in my five-day trip). Notwithstanding, I am almost certain Iceland can be an inviting background for indoor snails also.
The best thing about Iceland is it is a treat for the eyes throughout the year. The rough and delightful scenes will fill in as a scenery for each activity that you do. When I ventured out of my lodging room, went out for a walk by the nearby road and took after by a reviving plunge in the neighbourhood swimming pool, I saw a delightful view. That excellence had nothing to do with nature; it was all in the glow of local people who were warmly decked up with grins. They treated me so well that I felt I was one of them.
Iceland is mainly known for two things: the Northern Lights and the Blue Lagoon. I chose not to miss any of them. Thus, the exact following day, I rented a car and drove for 45-odd minutes to reach the Blue Lagoon from Grand Hotel, Reykjavik. Blue Lagoon expects you to scrub down before you take a plunge. When you are finished with cleaning yourself, you can put your bathing suit on and venture into the excellent, toasty hot water spring encompassed by dreamlike volcanic scenes.
Somebody once told me that creativity stream in Iceland simply like geothermal water. In this way, I kept my second day devoted to getting a charge out of Icelandic people's move, music, engineering, bits and pieces, writing and crafts. Fortunately, I got tickets to a neighbourhood music fest where a nearby musical gang, Sugarcubes, was performing. Their music was an ideal amalgamation of people music implanted with shake. Before the fest wrapped up, everybody moved their hearts out in the stick session. I, as well, attempted a few steps onward customary Icelandic tunes among a bundle of youthful local people. Despite everything, I cannot make sense of which was more awful—individuals giggling at my not so Icelandic moves or me not halting in any case. It was surely a night one of a kind!
The third day was kept held for southern Iceland. I stuffed my camping gears, got a few packaged food, and said goodbye to Reykjavik. I took a 300km-lengthy drive to the brilliant circle, covering the most marvellous sights of nature on the go. Iceland bewilders you with another scene each five miles. I saw the fantastic Kirkjufellsfoss Waterfall alongside a progression of falls covering the Snaefellsnes Peninsula. The Golden Circle is a prevalent vacationer's destination, where individuals come to encounter different exercises and a staggering two-level waterfall at Gullfoss.
My fourth day was kept for my essential motivation to travel to Iceland. Indeed, it was the Northern Lights. I had been pursuing the Northern Lights (aurora borealis) from the time I had begun traveling. Along these lines, this was the day I would experience my hotly anticipated dream. I spent the day resting and savouring some lip-smacking local delicacies. Later that night, a van arrived to my lodging and got me around 9pm. A group of us was dropped at the Reykjavik harbour, where we all boarded a ship. We were acquainted with our guide, who gave us some warm, neon outfits. We were then, treated with a short film on the Northern Lights on the lower deck.
At that point, we as a whole sat down to look at the sky. As the ship neared Mount Esja, the Northern Lights gradually disentangled in the sky. It was a stunning sight. For a minute, the frosty breezes were safe and I did not worry about them by any means.
Everything arrives at an end and so did my Iceland trip. On my fifth day, I chose to appreciate the staying couple of hours without bounds. I visited Hallgrímskirkja Church, at that point went on a sustenance stroll to attempt a number of the local cuisine. I tasted around seven dishes of fish, an Icelandic frank, went by Café Loki and ate at Svarta Kaffið, where I also attempted their popular soup served in a bread bowl. Afterward, I invested some energy looking at the surprising steel made sculpture, the Sun Voyager. It was eight at night when I wrapped up and left for the air terminal with a million recollections and a vow to be back here super soon.
At that point, we as a whole sat down to look at the sky. As the ship neared Mount Esja, the Northern Lights gradually disentangled in the sky. It was a stunning sight. For a minute, the frosty breezes were safe and I didn't worry about them by any means.