Rajasthan is mostly known for it's forts and desert. Very less knows about water falls or rivers. But if I say there is a SANGAM (where 3 rivers meet at same point) then it would be surprising for many of us. 
Yes, there is a place where 3 rivers namely Menali, Badachh and Banas rivers meet at common points names TRIVENI SANGAM.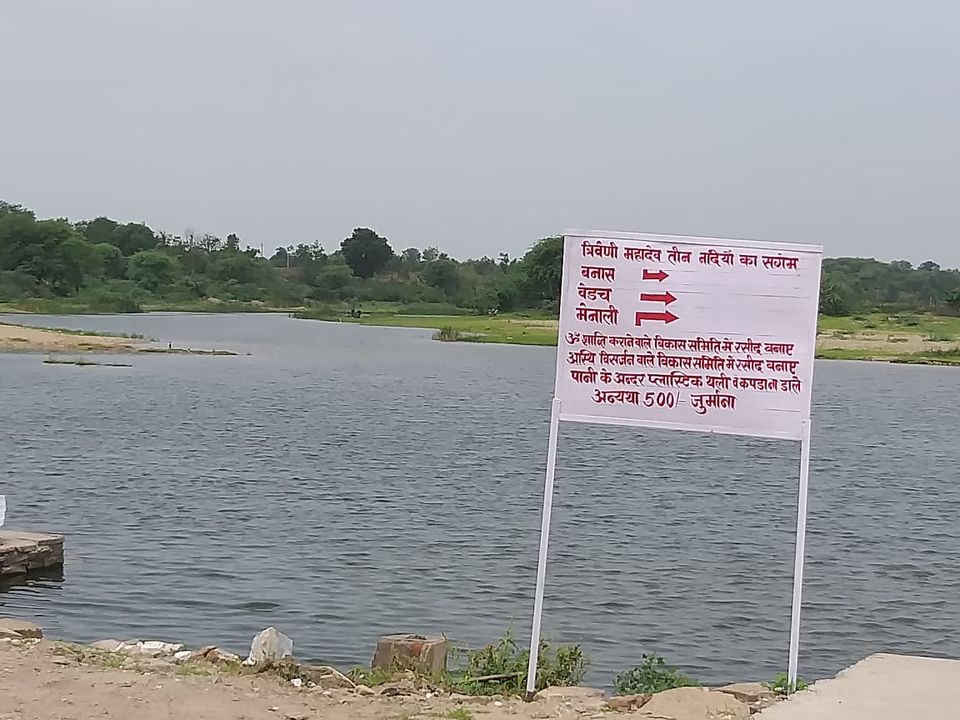 It's exactly located at 40 Km away from textile city Bhilwara (Rajasthan) towards Kota.  
Along the coast is an ancient temple dedicated to Lord Shiva that remains submerged under water, mostly during the rainy season.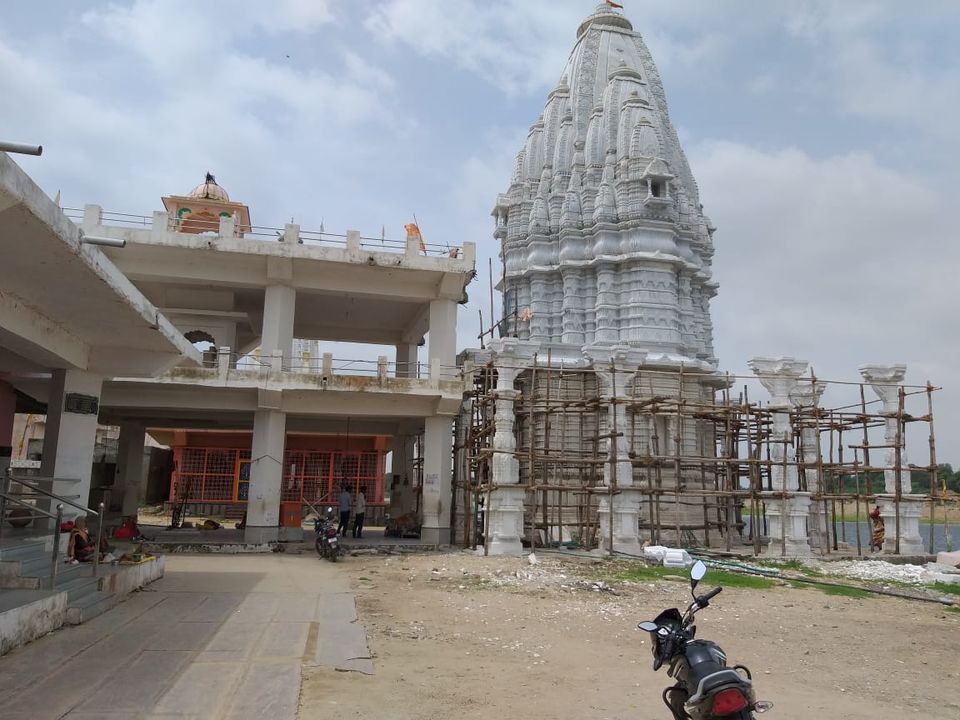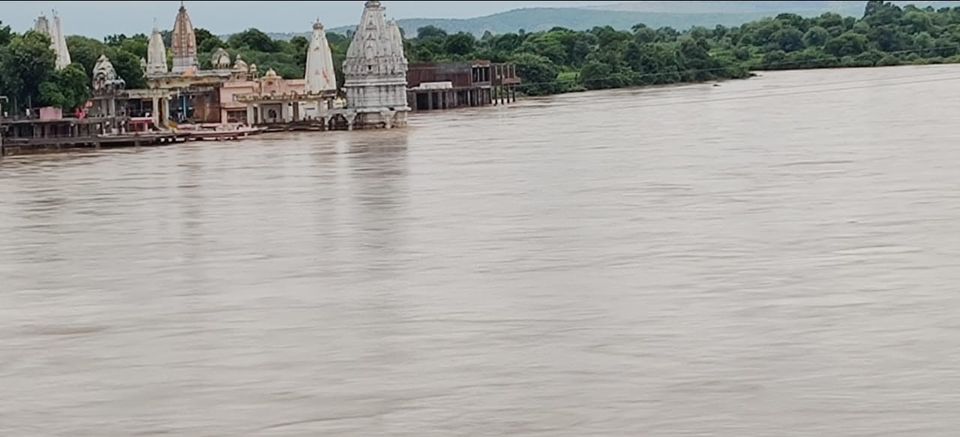 The entrance of temple is so attractive with big banyan tree and a old lady sitting with water pots and offering all devotees to sit and relax for some time.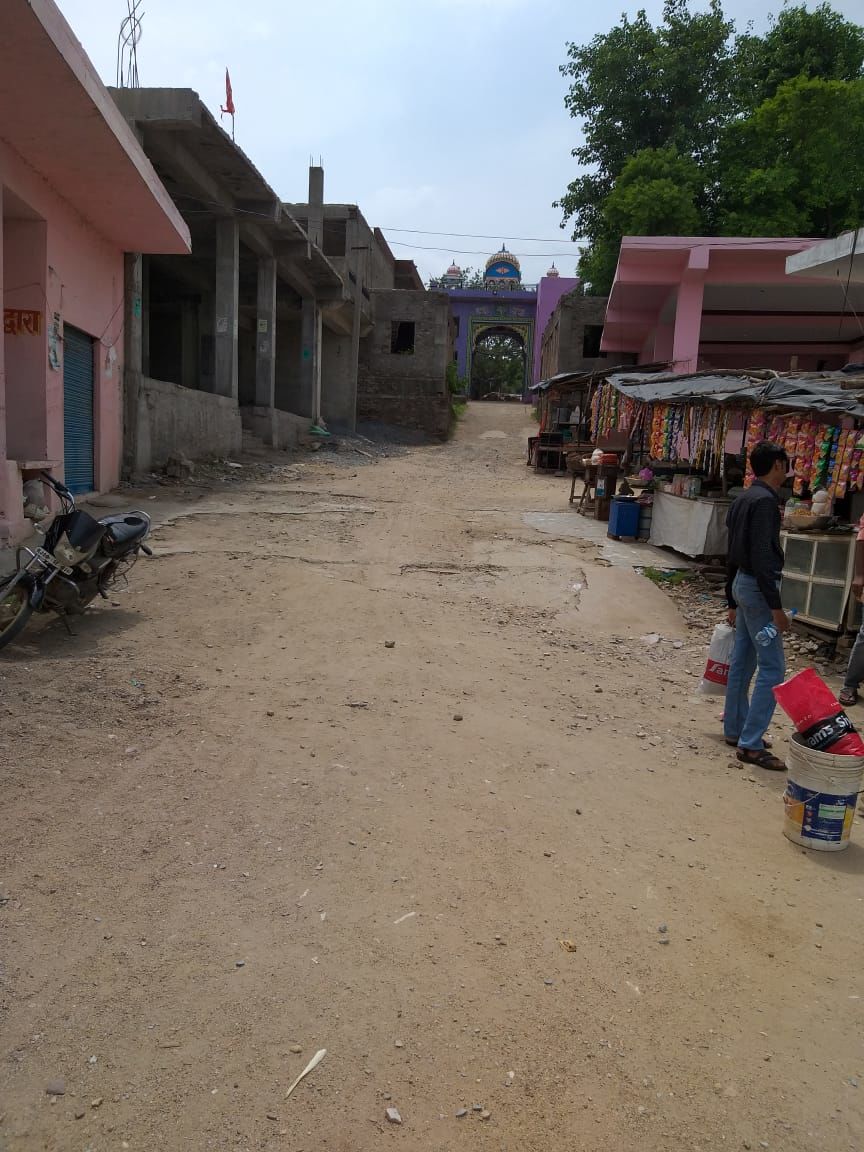 While returning one can enjoy lunch at DHABA on highway.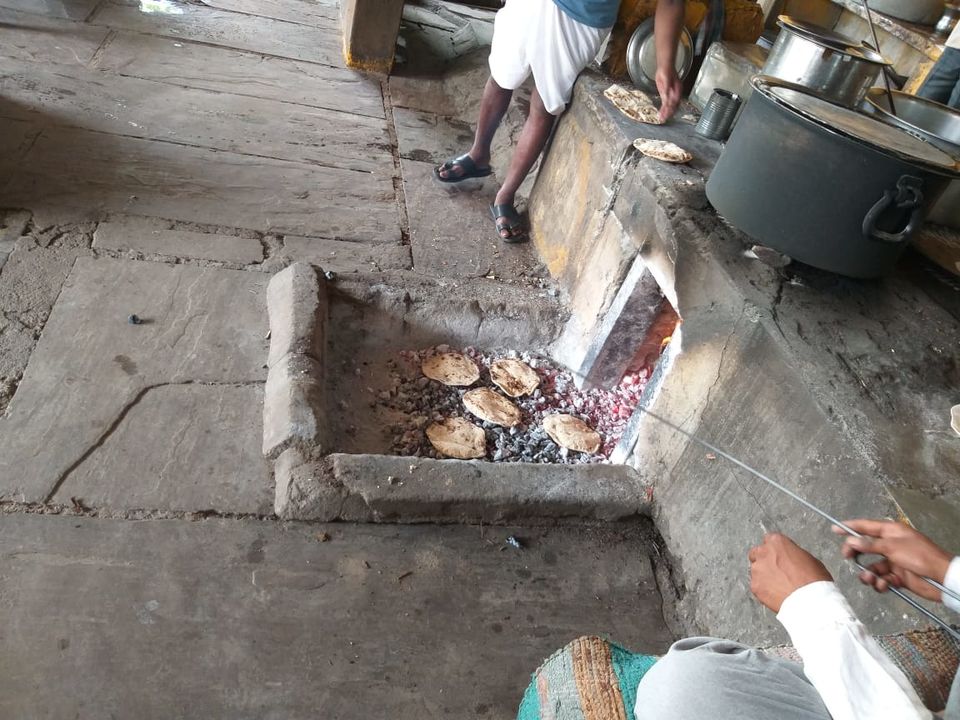 It was a short trip of few hours but really a nice experience to see submerged Lord Shiva temple.