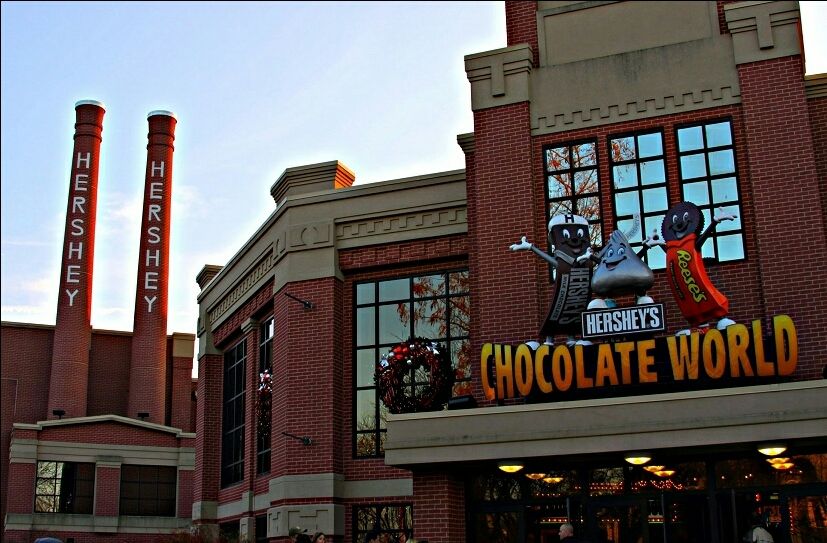 Located in Hershey, Pennsylvania, Hershey's Chocolate World is an awesome place not just for children, but for us as well.
We enjoyed our day at Hershey's doing different activities, though were not able to take part in all the activities because of time constraint.
Hershey's Chocolate Factory Tour
Back in 1973, Due to its huge popularity Hershey's Chocolate factory was visited by humongous number of people which became difficult for them to manage so, they built Great American Chocolate Tour Ride which is an imitation of real chocolate factory. Kids really love it, because they make you go through the whole process of chocolate making in a Disney way and the ride ends with a free chocolate.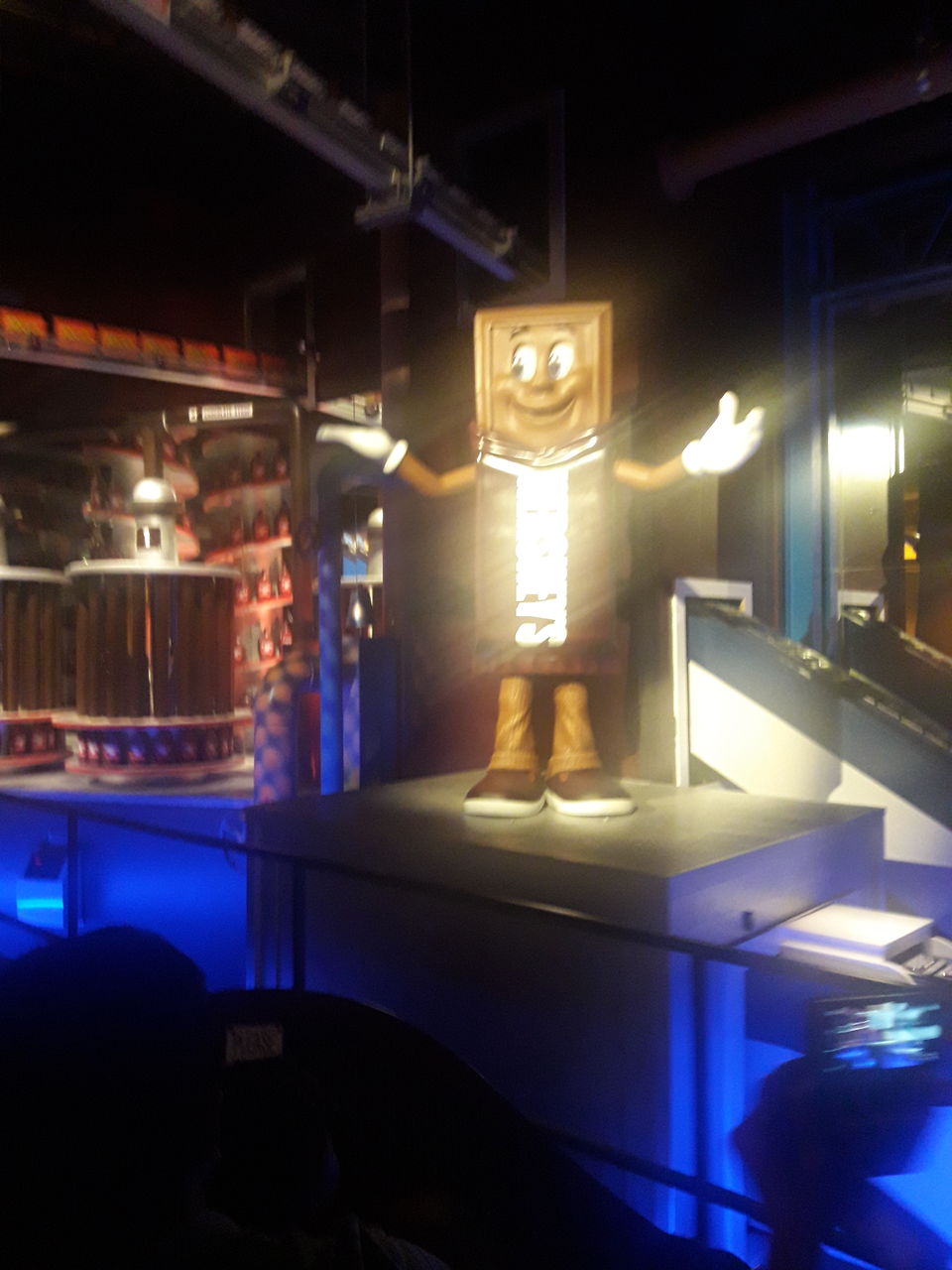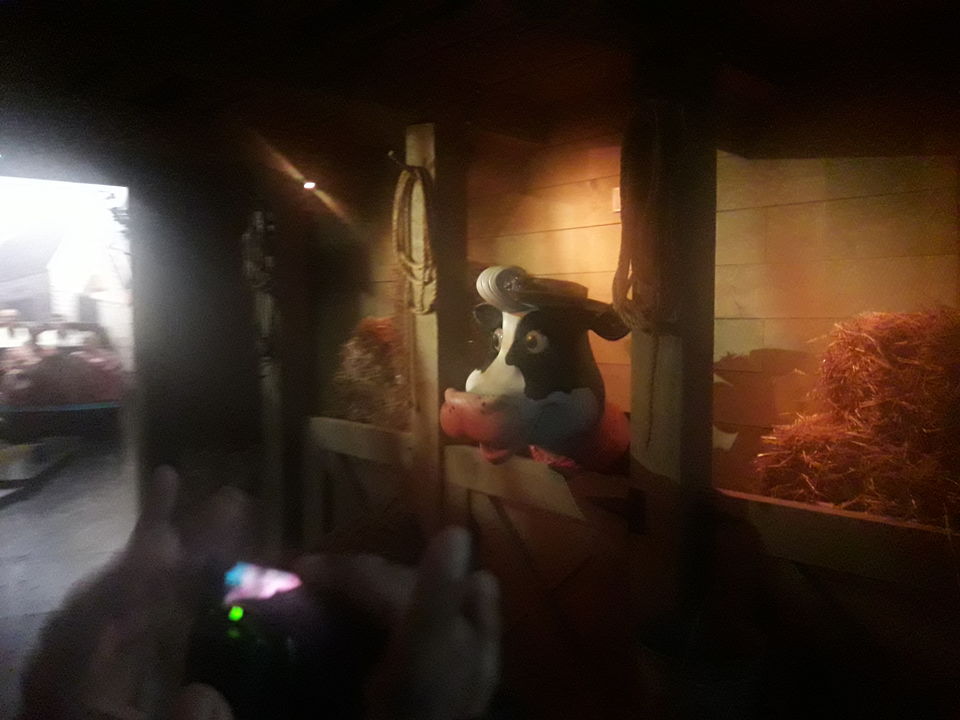 Create Your Own Hershey's Candy Bar
The coolest thing to do for sure at Hershey's Chocolate World!
A whole process is done digitally wherein you are allowed to pick the ingredients for your exclusive candy bar and even you design the wrapper for your candy bar in their creation studio. Isn't that cool!
Once you are done with the process, you move to the factory where you can watch your candy bar being made along the conveyor belt. They pack your candy bar in your designed package and hand it over to you. We brought it back to India as souvenirs.
Buy or Take A Picture With A Giant Candy Bar
Apart from fun attractions, one can also buy products related to sweet Hershey's product. Toys, Printed apparels and candy bars are displayed at the shop but what I found unique was the giant chocolate bars.
They make for great souvenirs or one can get a picture taken holding a giant Hershey's candy bar.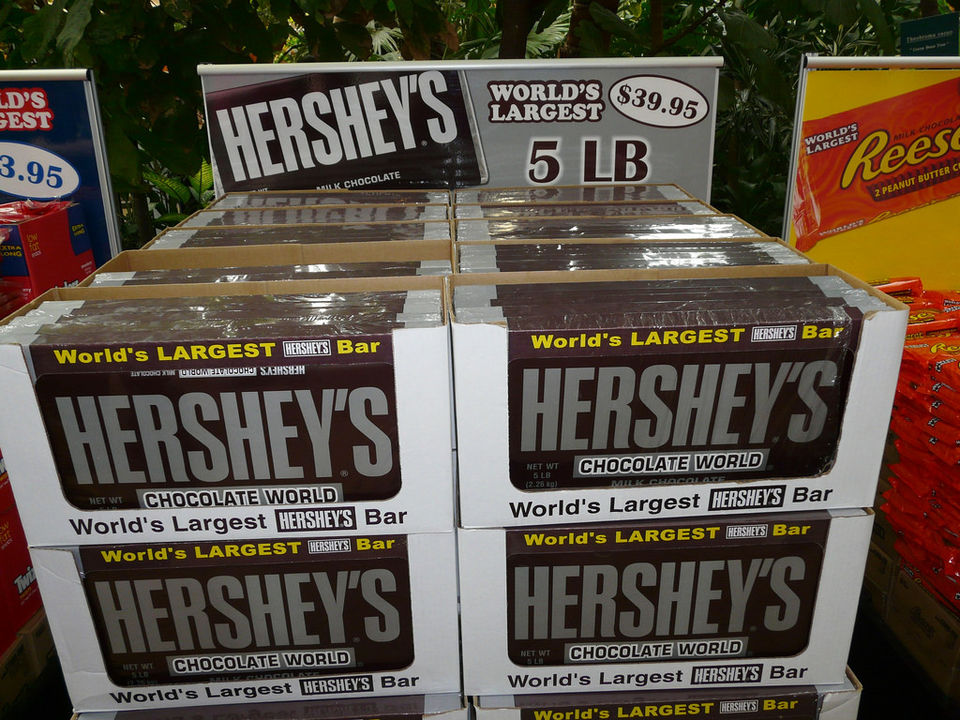 Apart from these three major activities, other things to do include Hershey's Trolley Ride that takes you around Hershey to learn more about the city and company, Chocolate Tasting Adventure just like wine or beer tasting (if you've ever experienced that), Great Chocolate Mystery 4D Show.
And the tour to Hershey's Chocolate World is incomplete without tasting Hershey's inspired products.
P.S. I forgot to mention that the town of Hershey was so impressive with Hershey's kisses shaped lights all across the city.