Your agony in waiting for your favorite season is coming to an end. In almost two months, warm summer breeze will blast into the air giving a refreshing vibe to the new season. This changing of the season tells two things - one, it is now time to enjoy thrilling activities outside your home and two, it is the perfect occasion to have a beach vacation.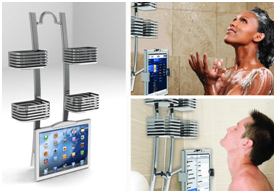 There are different locations all around the US which can be a good summer vacation spot. Hence, choosing one can be a little challenging and confusing for some. So, to make things a lot easier for you, here are the top five beach locations in the US that you should not miss visiting.
1. Hulopo'e Beach on the Island of Lana'i.
The scenic stretches of sand on the base of the Four Seasons Lana'I at Manele Bay are a beauty to behold. The magnificent scenery of the beach is enough to take your breath away and never leave the place. You can have your time relaxing on the beach while listening to the most popular tracks of today to let this vacation a memorable summer outing.
2. The Maroma Beach of Mexico. 
From Hawaii, one of the destinations you must visit once your lifetime is Maroma Beach. This resort exists to preserve and flaunt the splendor of nature which some people forget. The Maroma Beach Resort holds luxurious facilities and excellent services which sit in the heart of nature. If you wish to experience something unique and fun, you can take your best shower speakers to travel with and rekindle with nature.
3. Myrtle Beach. 
South Carolina offers you one of its best beaches - the Myrtle Beach. This location is tourist hot spot because of its infamous 60 miles brown sand. Moreover, the place is surrounded by amusement parks, shopping centers, golf country clubs and many more to suit the needs of vacationists.
4. Cape Cod. 
This beach is always "in" in the topmost visited beaches in the country. Cape Cod is unique in its own way. If you want to free yourself from the ruckus of the city, the serene and calm life Cape Cod will suit you just fine. The place has wonderful rugged sand dunes, bike trails along the forests and beautiful seashores to kayak and rides fishing boats.
5. Destin, Florida. 
Going out with family? Destin is the best place to go. The beach of Destin is a popular vacation spot at Florida. This fishing village gives you a vibe of friendly home with good people. Vacationing at this place is like going to a home you never knew you have at Destin. You can sing songs to shower, be lazy all you want and drink with family all throughout the vacation.
Summer vacation is no fun without music to please your ear. It is the best way to boost your lively mood in the duration of the season. You can know more some tips to liven up your summer season with My Shower Speakers. So, are you ready to face summer? Do not forget to gear up and prepare for your vacation!