Instagram is a fantastic resource for travelers to get inspired. It can introduce you to brand new destinations and allows you to get to know new people as they travel the world. Whether you're a seasoned traveler or just have a serious case of wanderlust, I've brought together some of the most inspiring, adventurous travel bloggers with gorgeous photography and their best travel Instagram accounts to get you inspired for your next vacation :) These are some fantastic people that post some amazing pictures around the world and keep you motivated to save money for your next vacation
The whole information I got from Google page or their respective blogs. Not promoting anyone just got the list to inspire everyone.
1.@theblondabroad - kiersten rich
An award-winning female travel & lifestyle blog featuring travel tips, fashion and photography from around the world. Kiersten, a California native, who, not too long ago, she left her career in corporate finance to become a world traveler. Since then, she have traveled to over 59 countries and have knocked some big adventures off her bucket list.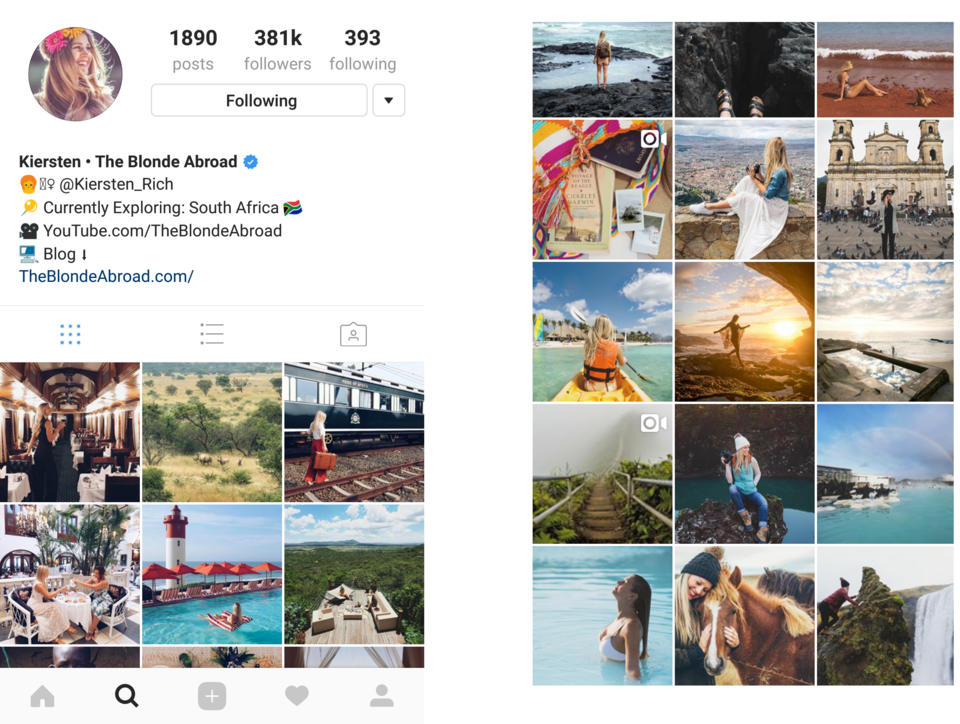 2.@alexstrohl – Alex Strohl
He is Based in whitefish, Montana .The French photographer whose work is characterised by his extraordinary travels. Strohl's photography has been featured in prestigious publications such as forbes, vanity fair and gentleman's journal.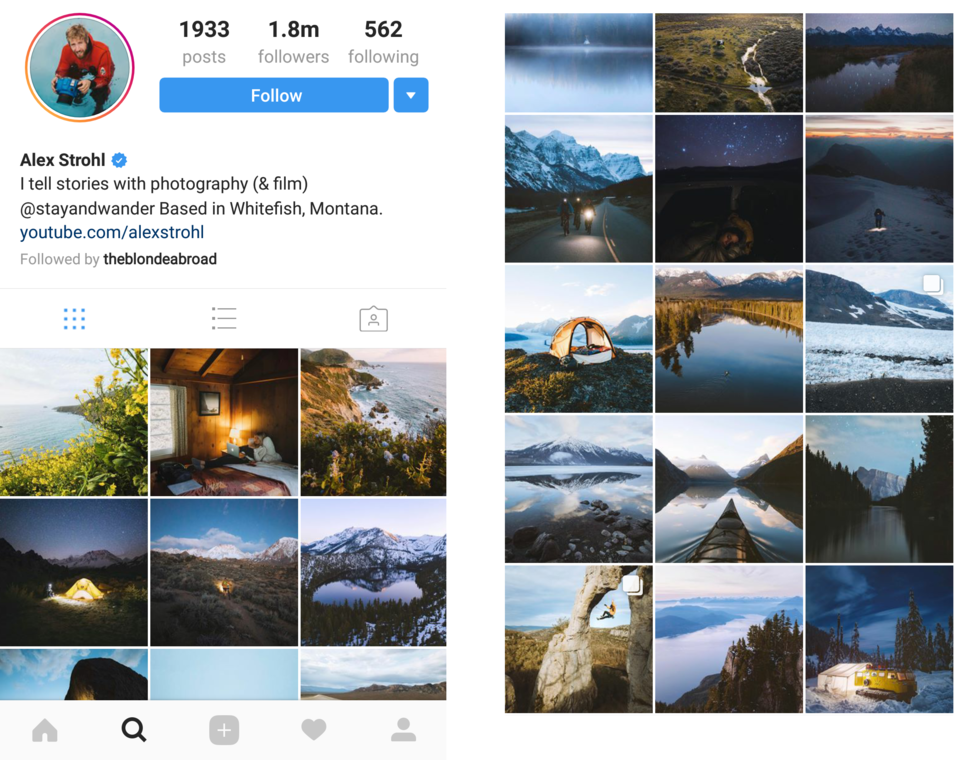 3.@siddharthajoshi - Siddhartha Joshi
Siddhartha Joshi is one of India's most successful and followed travel bloggers who strongly believes in the power of travelling. Famously known as Sid The Wanderer, Siddhartha Joshi is a Pune-based industrial designer who started blogging in 2010. He express himself through his blog called 'The Wanderer'.He Nominated for Indian Blogger awards.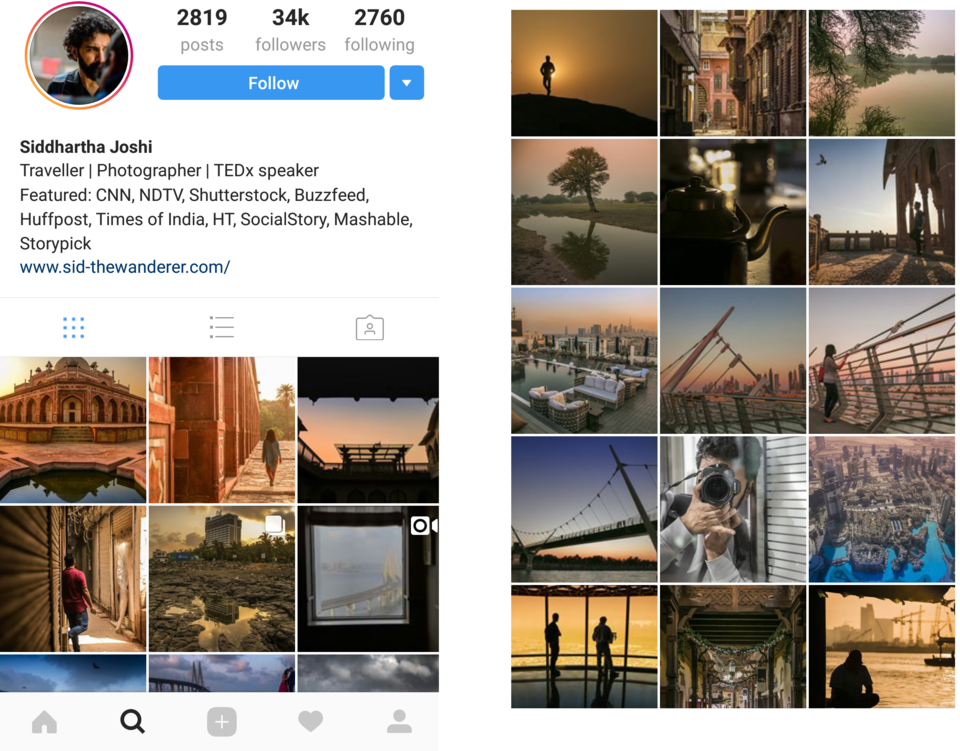 4.@expertvagabond - Matthew Karsten
Matthew Karsten runs Expert Vagabond, an adventure travel blog that focuses on travel tips, high-end photography and a nomadic lifestyle. Karsten has traveled for more than 6 years, with no plans to stop anytime soon and been featured on BBC, National Geographic and The Travel Channel. In 2016, Karsten is excited to travel to a remote part of Central Asia.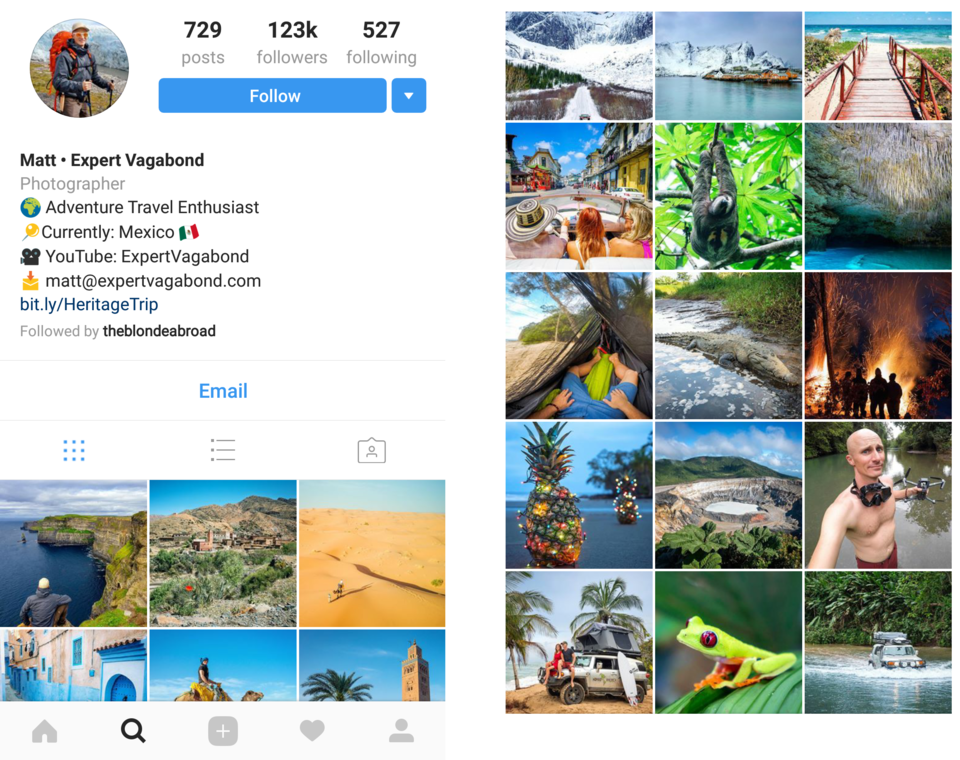 5.@theplanetd - Dave & Deb
Dave and Deb, an adventure couple who live by the motto "Adventure is for Everyone". Over the past 8 years they have made it their mission to inspire people to step out of their comfort zones and prove that you don't have to be an uber-athelete, adrenaline junkie or part of the ultra rich to be an adventurer. All you need is the desire. ThePlanetD wins SATW (Society of American Travel Writer's) Travel blog of the year. National Geographic comes in second place.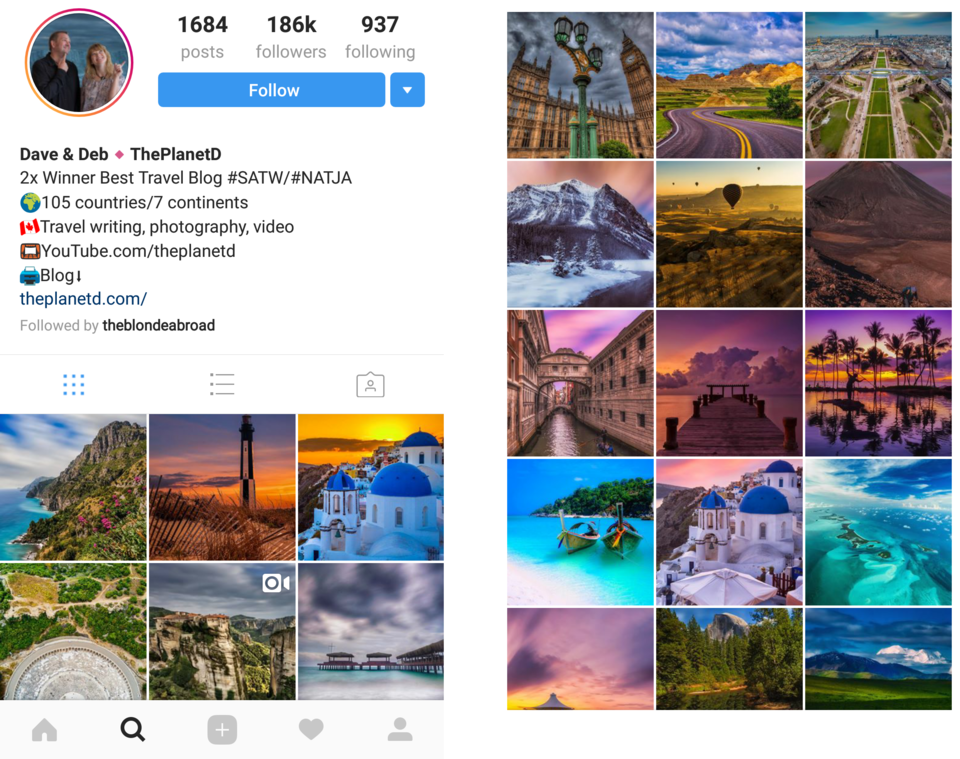 6. @xpatmatt - Matt Gibson
Matt Gibson, known online as Xpat Matt, is an award-winning adventure travel photographer and travel writer currently based in Asia.
Matt Gibson is outdoors adventure travel writer and photographer. His writing and photography have been seen in publications such as AFAR, En Voyage, and Up! Magazine and he has done work for companies like Trivago and Hipmunk and FlightNetwork.com.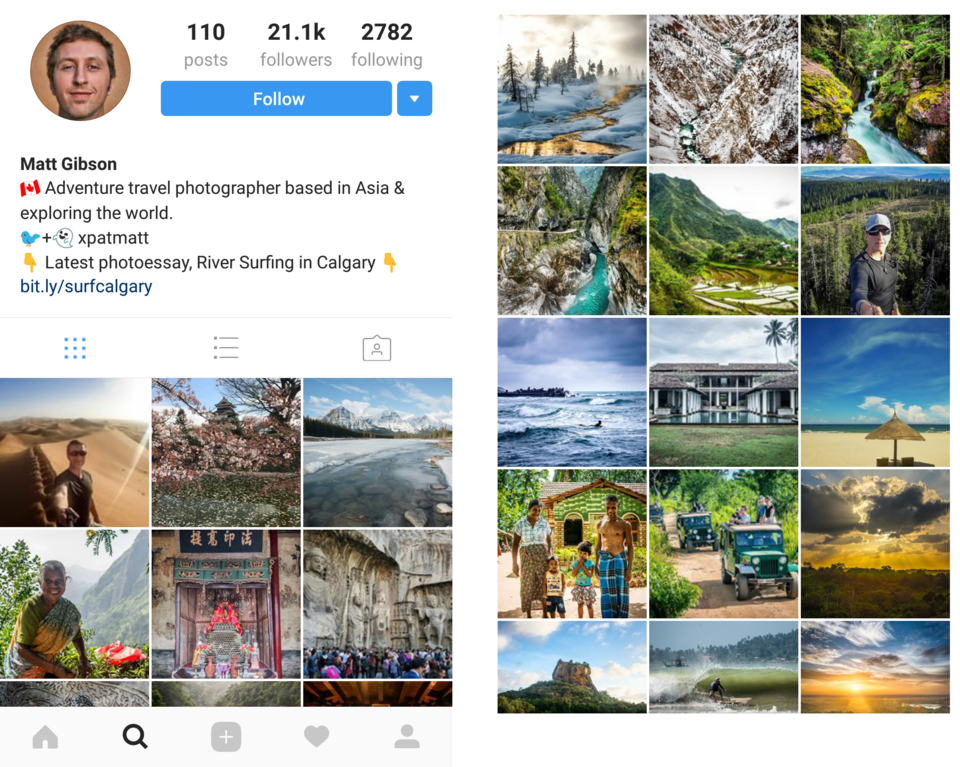 7.@natgeotravel- National Geographic Travel
National Geographic gets you closer to the stories that matter. Through the world's best scientists, photographers, journalists, and filmmakers, National Geographic captivates and entertains a global community through television channels, magazines, children's media, travel expeditions, books, maps, consumer products, location-based entertainment and experiences, and some of the most engaging digital and social media platforms in the world. A joint venture with 21st Century Fox, National Geographic reinvests 27% of proceeds to help fund the conservation and education efforts of the National Geographic Society.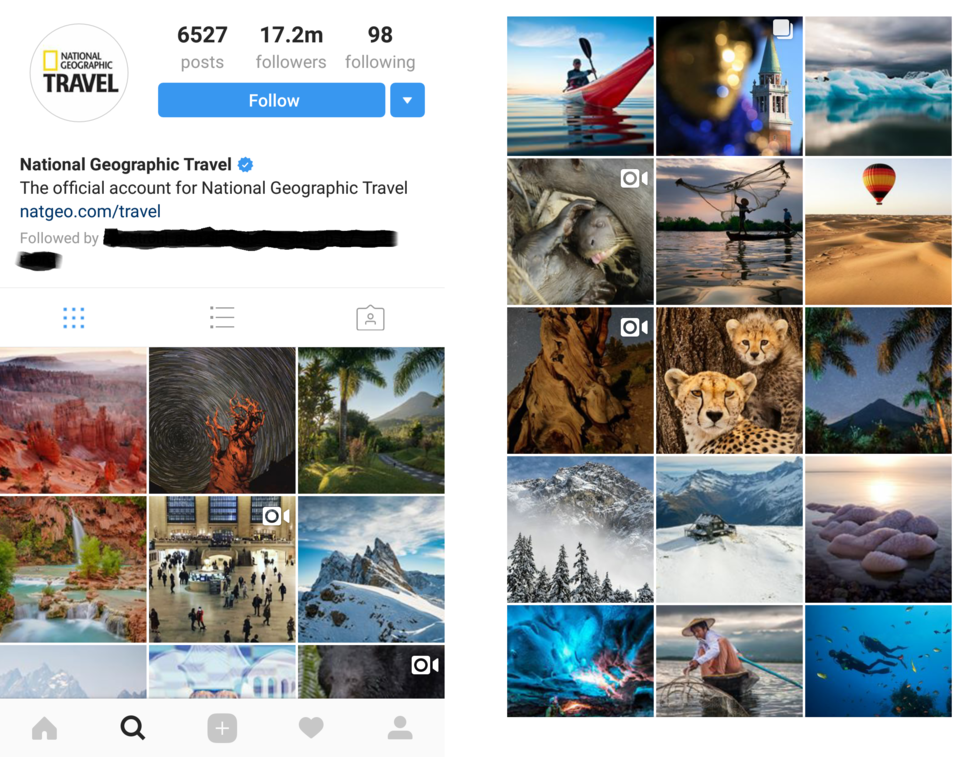 8.@nomadicmatt- Matthew Kepnes
Matthew Kepnes, or "Nomadic Matt", New York Times best-selling author of How to Travel the World on $50 a Day and founder of nomadic matt site. Matthew and his writing have been featured in the New York Times, CNN, National Geographic, Huffington Post, The Wall Street Journal, and BBC. Each month over 1,000,000 people use his advice to travel better, cheaper, and longer.