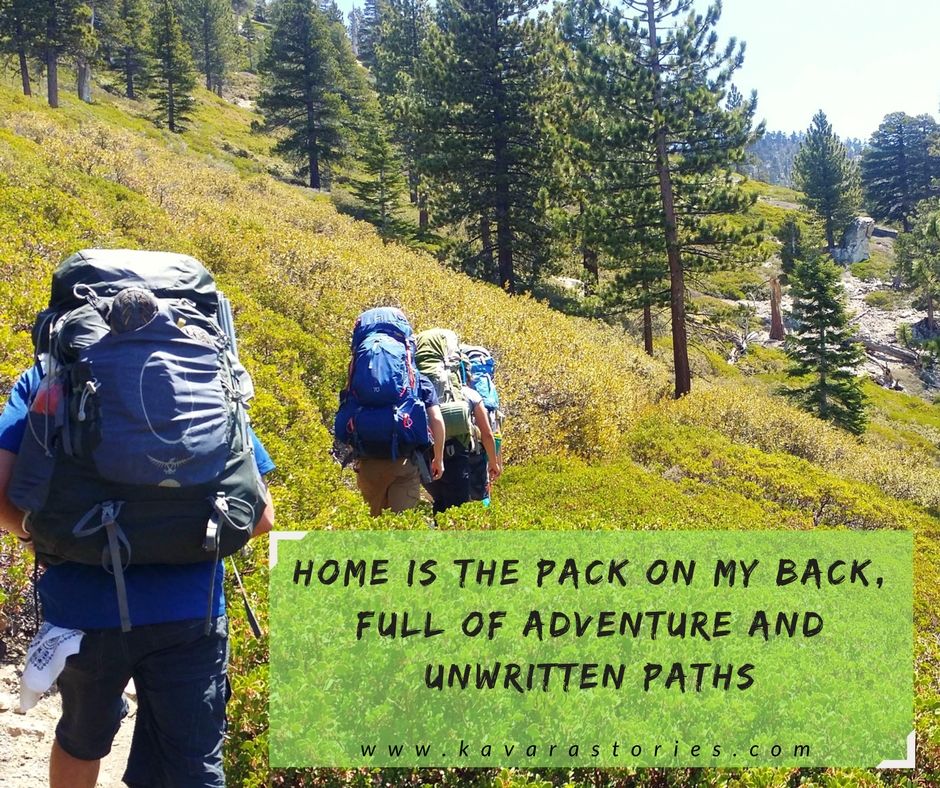 Round-trip distance: 17.3 miles
Time: We split it into 3 days, but you can summit on a day trek (~10 hours)
Elevation gain: 5,840 ft
Max Elevation: 11,503 ft
Route: via Vivian Creek Trail – Halfway Campsite – High Creek Campsite
Season: I went during the end of May
Requirements: Wilderness Permit, Entrance and Camp fees
Mount San Gorgonio, a.k.a. Old Greyback, is the highest peak in Southern California at 11,503 feet (3,506 m) above sea level.
I summited via the Vivian Creek Trail, which offered beautiful mountain views. Most of the trail is at a steep incline, but the scenery helps divert your mind.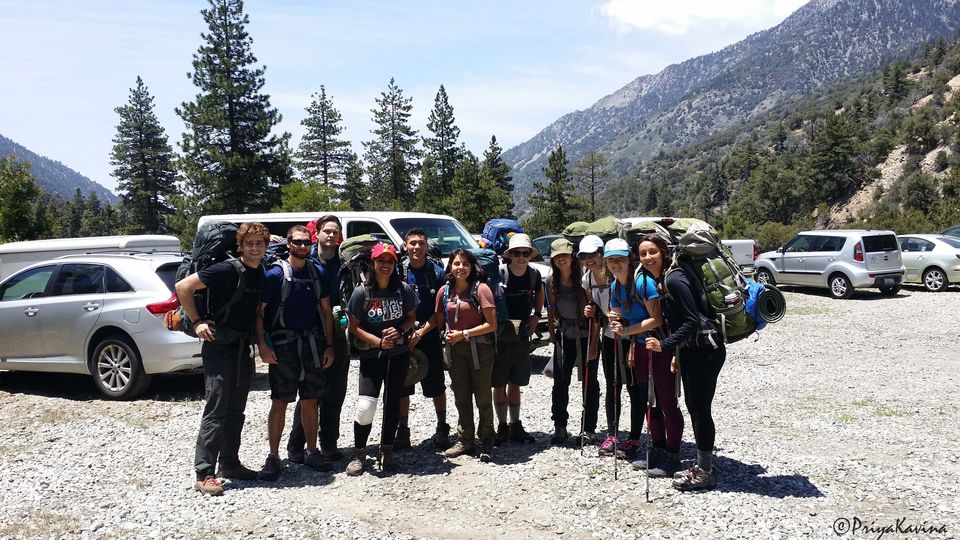 Day 1
The hike starts off in a dirt parking lot and crosses over a dry riverbed (although there is a thin stream where you can soak your feet on the way back!). After this first half-mile, the trail takes a steep turn. For the next mile, a series of switchbacks take you up another 1,000 feet; brace yourself for this section – there's minimal tree cover and it can get quite hot depending on the time of year! I went in May and I can tell you that the sun was not my friend for that mile…
The trail levels out after this section and you hike parallel to the Vivian Creek. This was my favorite part of the trek as it really gave me the "forest feel," — the sun was shining through the leaves and the water in the creek harmonized with the birds.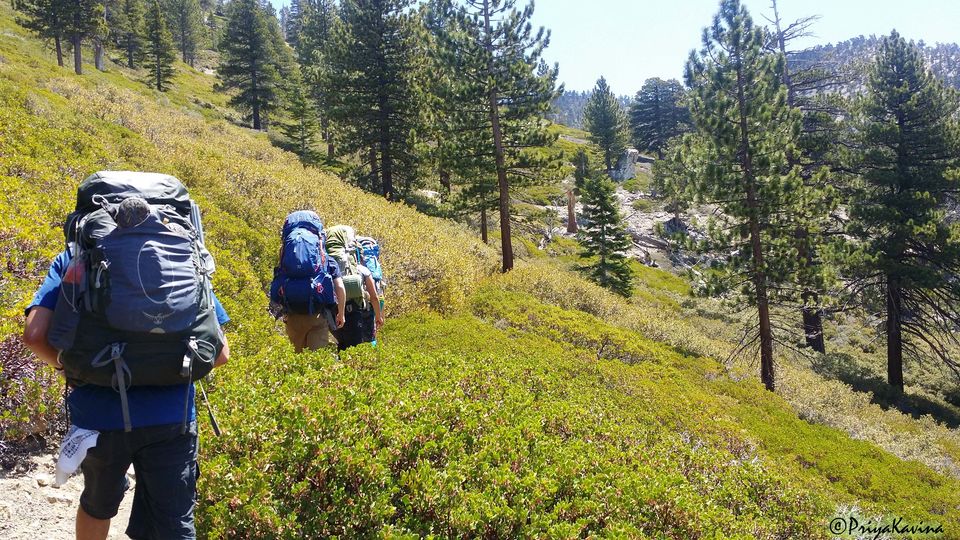 I camped the first night at Halfway Campsite (which is three-tenths miles past Vivian Creek Camp). Water is available from the creek — don't forget to bring a purification system; and although we did not see any wild animals, we packed all our food in bear boxes and stored them away from the tents at night.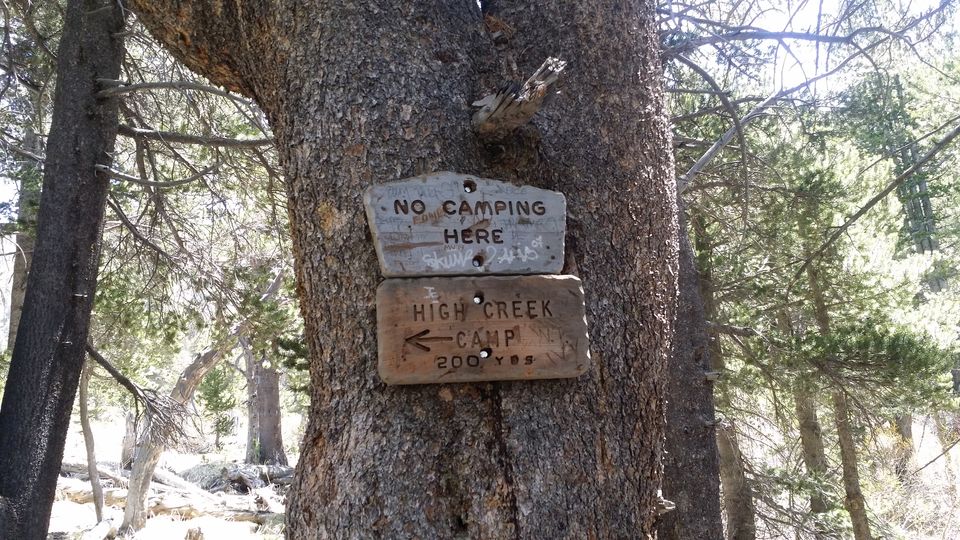 Day 2
Route: Parking lot to Halfway Campsite via Vivian Creek Trail
Elevation gain: 1853 ft (565 m)
Time: ~4 hours (carrying a full load)
Nights can get cold (low 30's) so be sure to bring warm clothes and a 0 degree sleeping bag. The second night, it got very windy, but I was bundled in my sleeping bag (with a couple layers of clothing) so I felt perfectly warm. (My watch has a built-in thermometer and read 80 degrees in my sleeping bag!)
After a night at Halfway Campsite, we hiked up two and three-tenths miles to High Creek Camp where we set up camp and dropped off our packs before continuing on to the summit (3 miles from High Creek).
Route: Halfway Campsite to High Creek Campsite via Vivian Creek Trail
Elevation gain: 1246 ft (380 m)
Time: 2 hours (carrying a full load)
Once we were above the treeline, we had magnificent views of the clouds rolling through the valley along with views of Mt. San Jacinto and the Inland Empire. We even crossed a minor snow patch.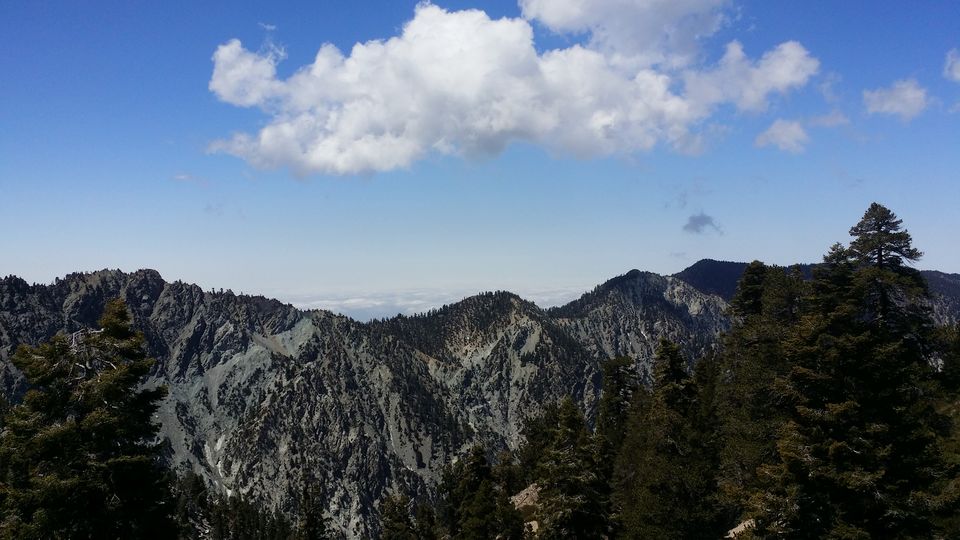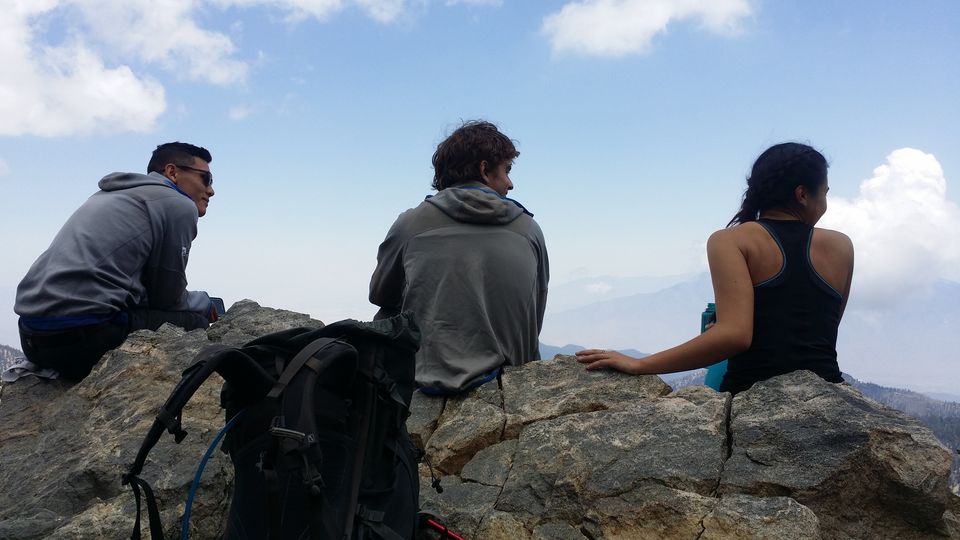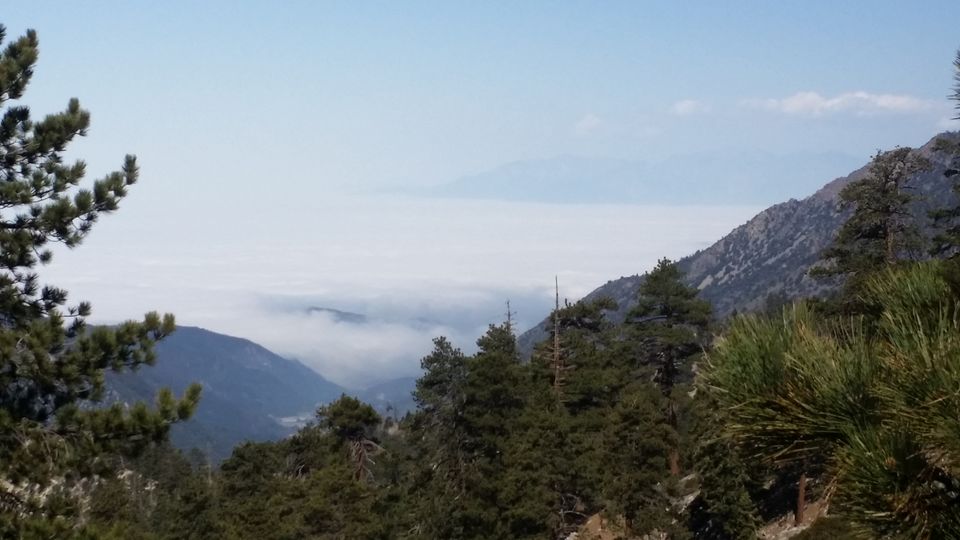 The final stretch to the summit was pretty barren. Since I went in May, there were some patches of snow, but not much else. Dark clouds started to roll in, but we got luck as they passed us by.
Route: High Creek to Summit via Vivian Creek Trail
Elevation gain: 2165 ft (660 m)
Time: ~3 hours (carrying a day pack)
The summit stands at 11,503 feet tall and is the tallest mountain is Southern California! There is a small campsite at the peak, which is pretty cool, but keep in mind it can get very windy. A rock baraquade surrounds the campsite to shield you from some of the wind.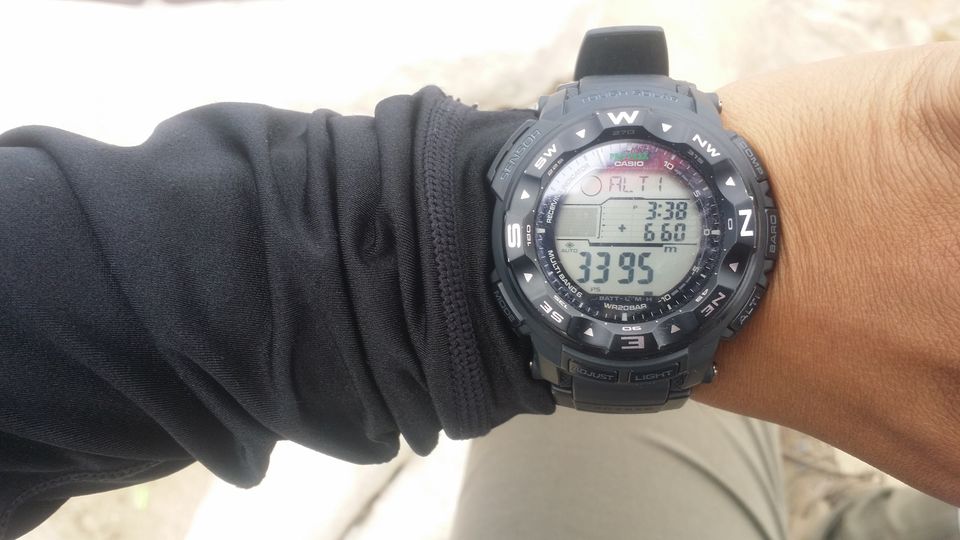 Day 3
We hiked all the way back down from High Creek
In my personal opinion, I didn't find the views from the summit impressive as it you don't see much greenery (I am a fan of forest views), but you can see Big Bear Lake and the expansive desert on the opposite side. I have to say, it is a unique view; its the only mountain in Southern California with a peak significantly above its treeline. All in all, I enjoyed the journey more than the destination; the trail is truly beautiful.