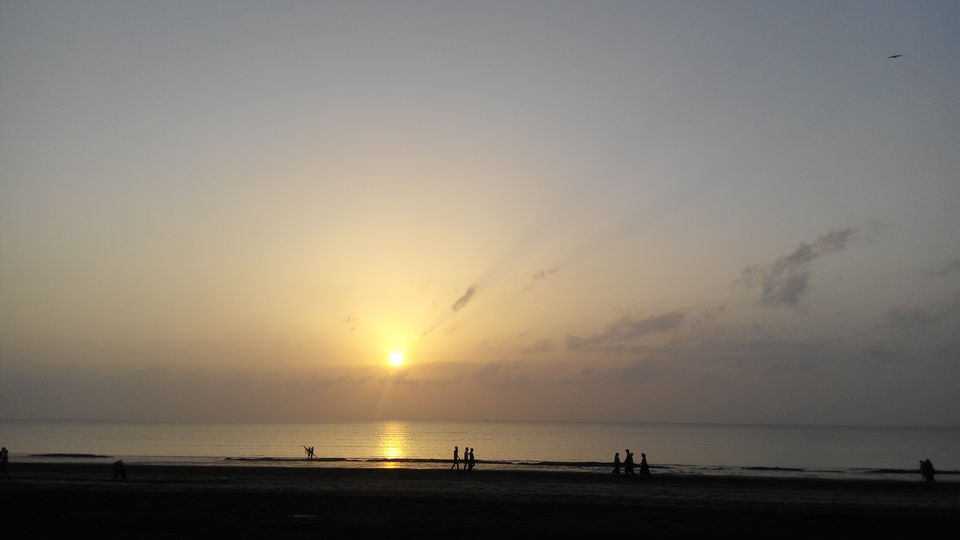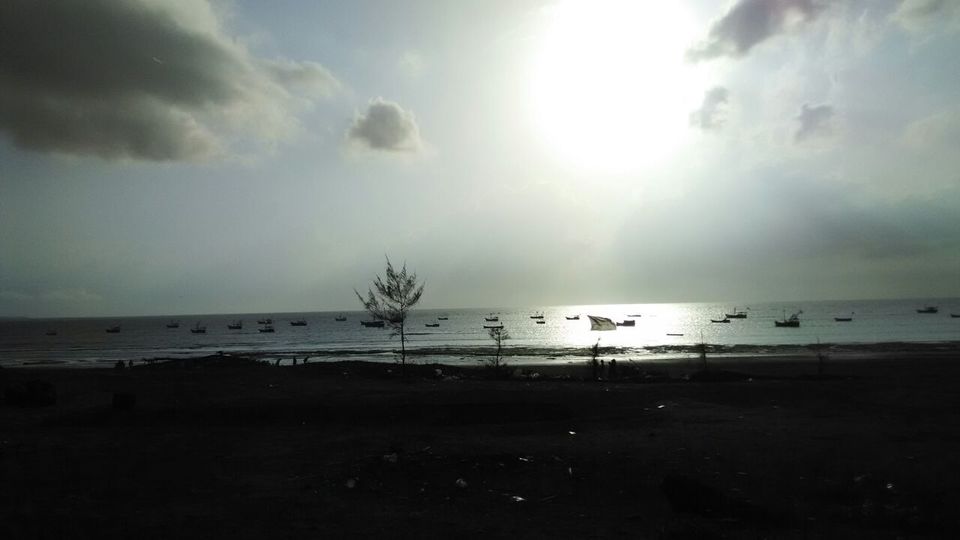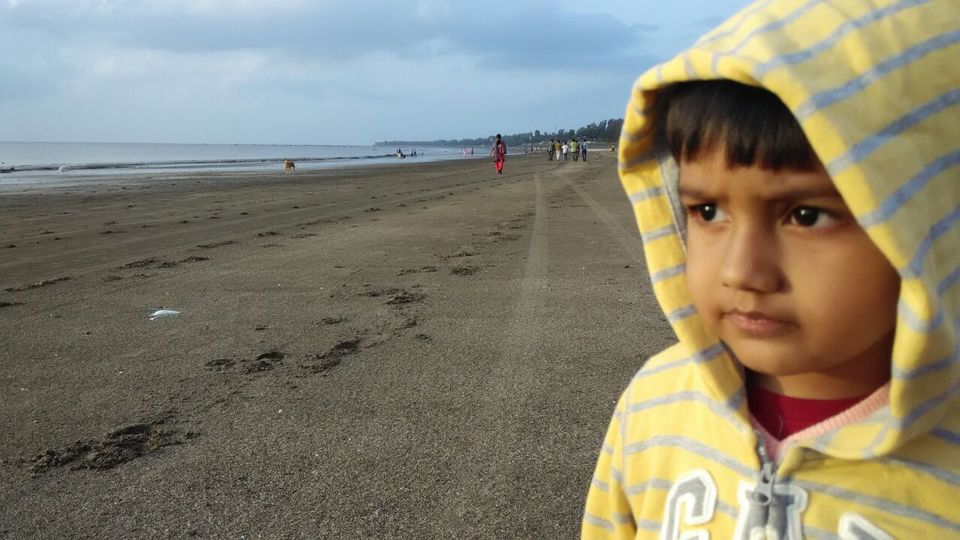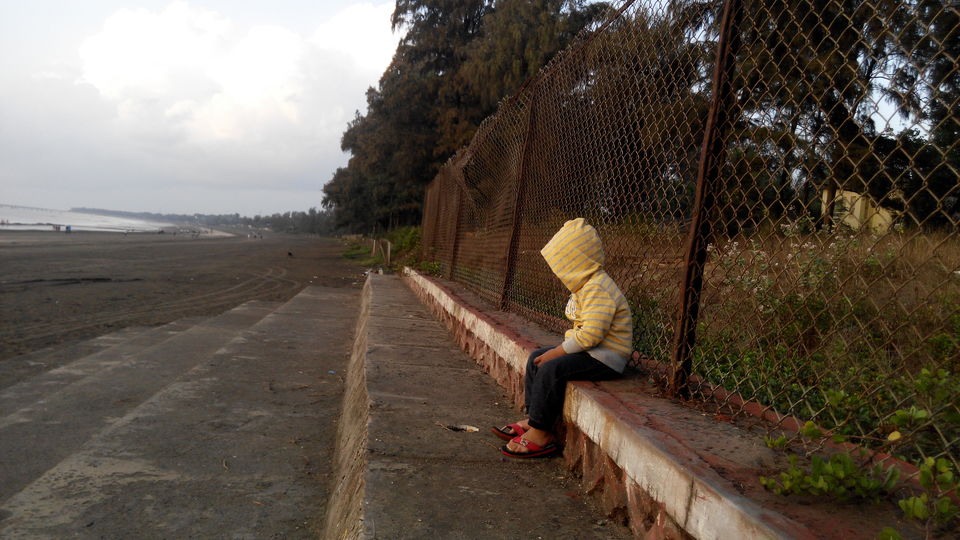 We are traveloholic.... me, my husband and parents.... ohh how can i forget about my 2 yrs old cute son...As usual we were getting bored on sunday and wanted to go for an outing nearby. so with my in laws, we planned to go foe a half day trip to Bordi and Dahanu beach. 
we stay in Vapi so these beaches are just 1 hour drive from our home but had never been explored.We started our journey from vapi at around 3:30 p.m. it was a cloudy stormy day in the month of march so we were expecting a good time out there. it took around 45 mins to reach bordi. as soon as we took we reached on an umergaon bordi road paralleling the coast, it started raining andwe started witnessing a stunning atmosphere around the coast. we reached bordi beach but we couln't get out of the car as we it was raining heavily. It was a low tide time and in bordi water goes far inside the sea so there was nothing to cheer about. but apart from this bordi beach is quite clean with lesser crowd aand very few vendors around. one thing you can't miss when you r in bordi and that is "Shiv Panipuriwala". 
Its the only famous panipuriwala in bordi and i bet u, one can't stop munching these panipuris easily once u start. Another great thing u ll get here is th "chickoo Kulfi". It is locally made kulfi from one of the many chickoo farms around.Now as it was raining, we decided to head towards dahanu which is judt 18kms from bordi. the road towards dahanu are just amazing running parallel to the coast covering few fishermen villages and there are quite e few good views of the sea from the coastal road. 
We reached dahanu at around 5:30 p.m. and to our surprise its a nice clean beach with very less crowd around, far better than beaches in Daman.there is lot of seating arrangements along the beach side. it was a time for sunset time so we settled at one place and watched the sun setting into the sea. it was such a peace and soothing experience.There are couple of restaurants just opposite the beach road serving fresh sea food. They do have accomodation facilties too. We tried at "Crazy Crab" restaurant for some prawns and crabs and we enjoyed our dinner.We had a beautiful time out dere and were happy to find such a amazing place near our home.