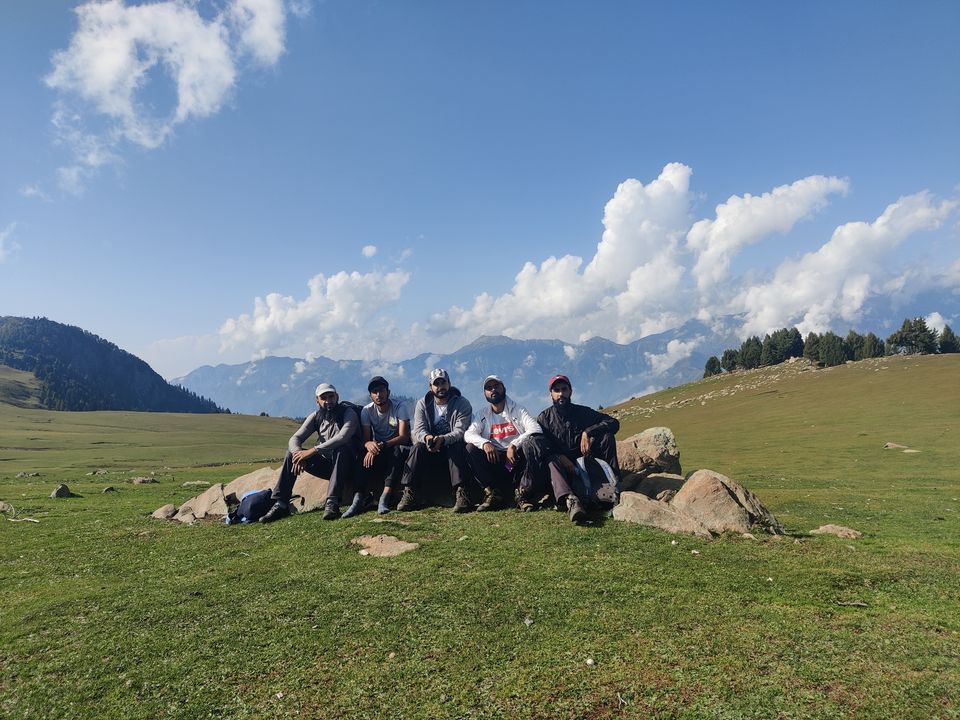 So it was Sunday! We've already planned a Sunday trek to Badimarg which is approximately 11076 ft above sea level, located in small village of Khimber in State capital Srinagar City.
As we live in the old city of Srinagar, we got up early in the morning and gather at a place we have decided. Then we drove towards Khimber (A beautiful small village From where we can see the whole Srinagar and Khimber is also a border line between Srinagar and Ganderbal).
Finally after covering a long distance we had reached Khimber. aannnnnddddd thhheeee waitttt waass ovveerrrr!!! And it was time to begin our trek towards Badimarg (our final destination!).
Note: there is no parking area, so you have to find a safe place for your car.
As the climate was pretty good and we've started moving upwards but after almost an hour I started feeling a bit chilly because I was just in a t'shirt! To b honest, I wasn't expecting the weather to get abruptly that much cold; luckily my trek mate was having an extra warmer and I ssnnaattcched it!! As the clouds started moving towards us after a while we were in the clouds. However it was fun but not for a long houl as we lost our route! But we decided to keep moving as that was the only option.We were fortunate enough to find a nomad family living in a cave. literally we were flabbergasted to see how hospitable they were as they insisted us for a tea but woefully, we couldn't as it was getting late. So we asked them to show us our route.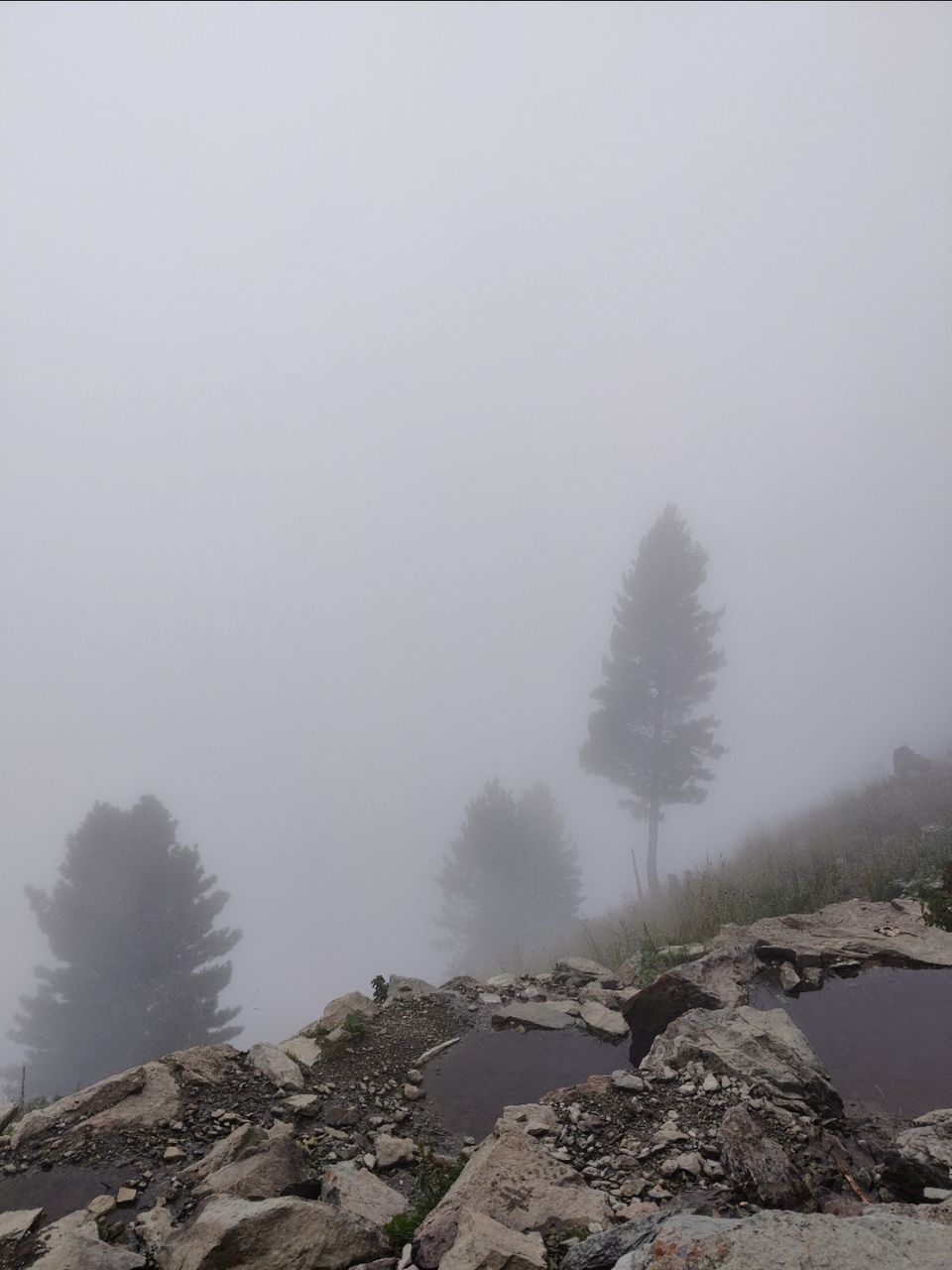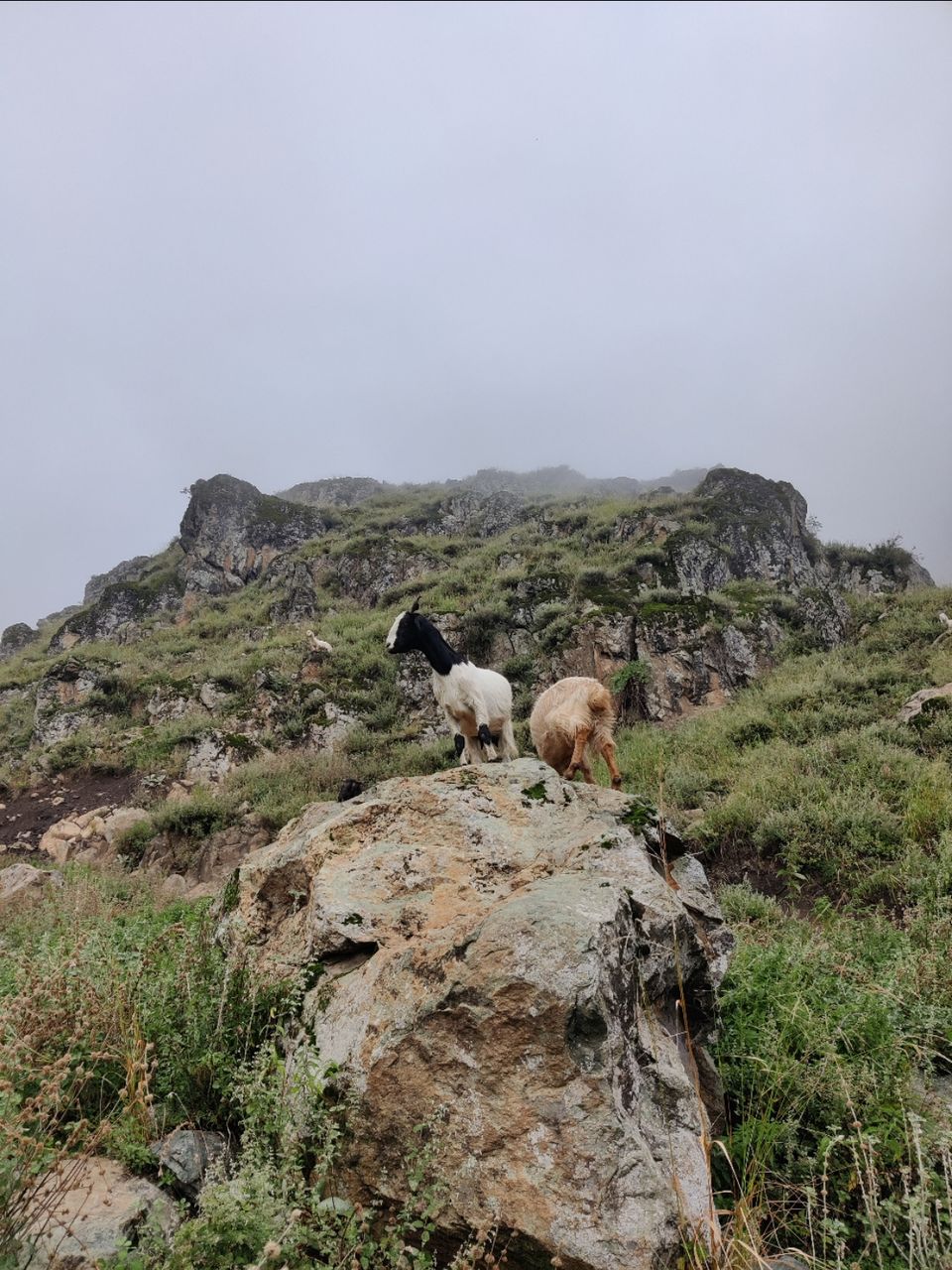 After bouncing on a track we've finally made up to the half way!
We have decided to have a small tea break (I carried the tea all the way from home). Post a tea break we again gotten back to the track to get to our ultimate destination!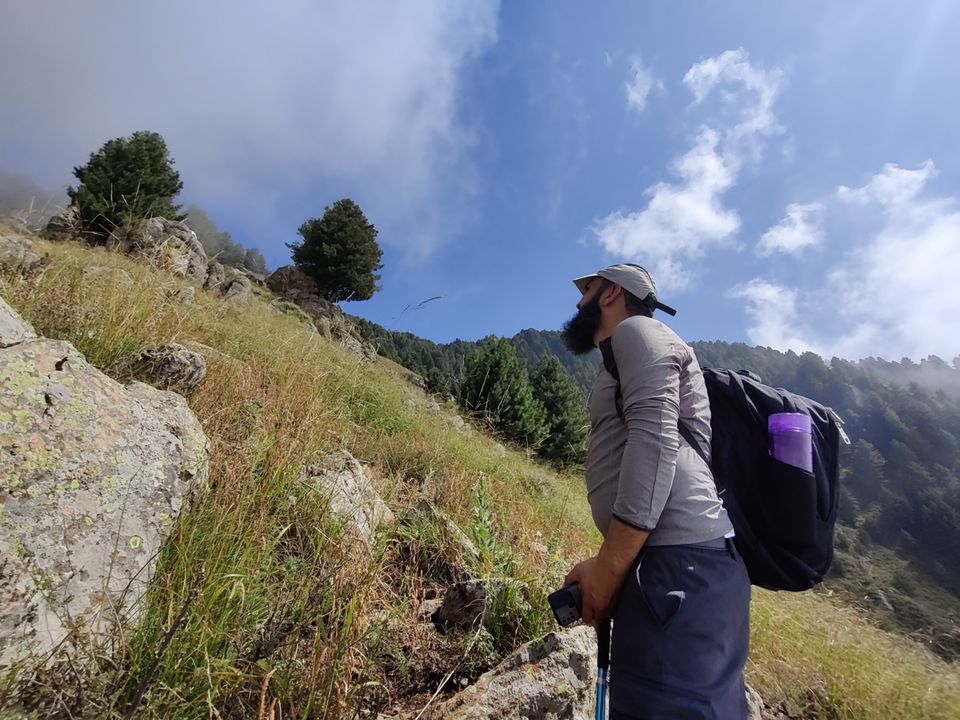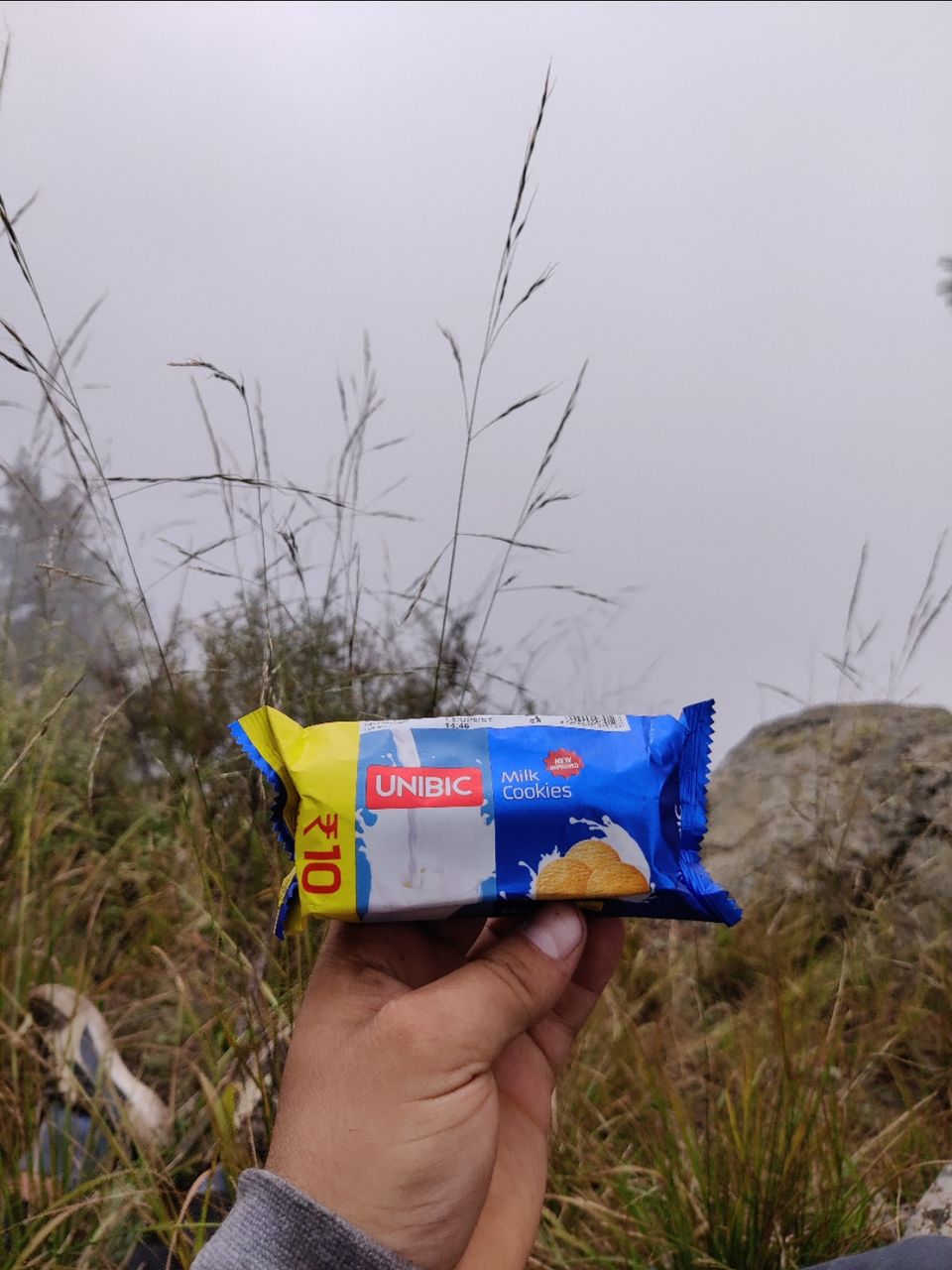 Whether you belive it or not final push was so excrutating. But we had to keep moving for the sake of the breathtaking view finally after trekking for approx. 6 long hours we could see a meadow in front of us. It was time to make some memories we captured some photos as we were were above the clouds!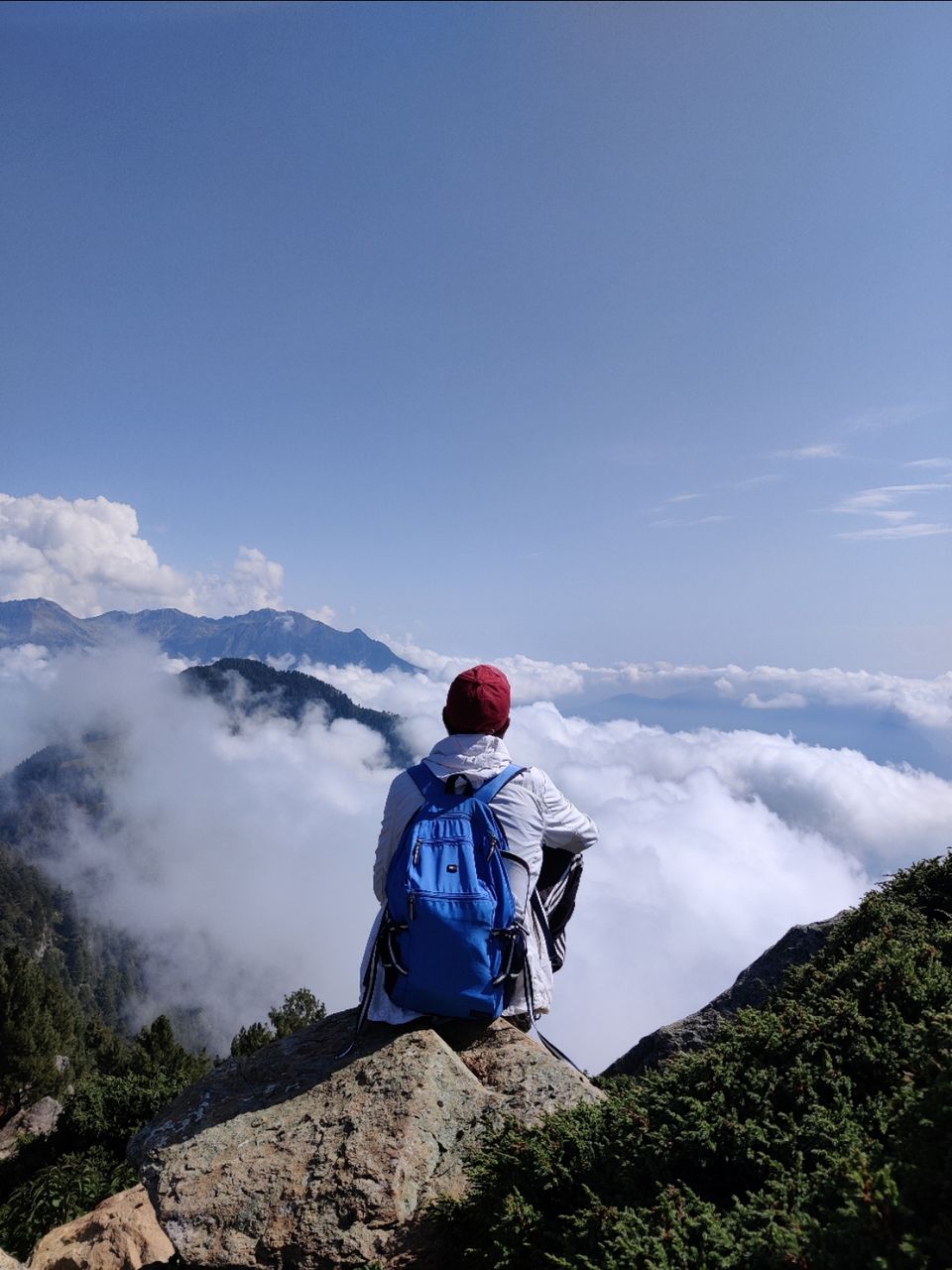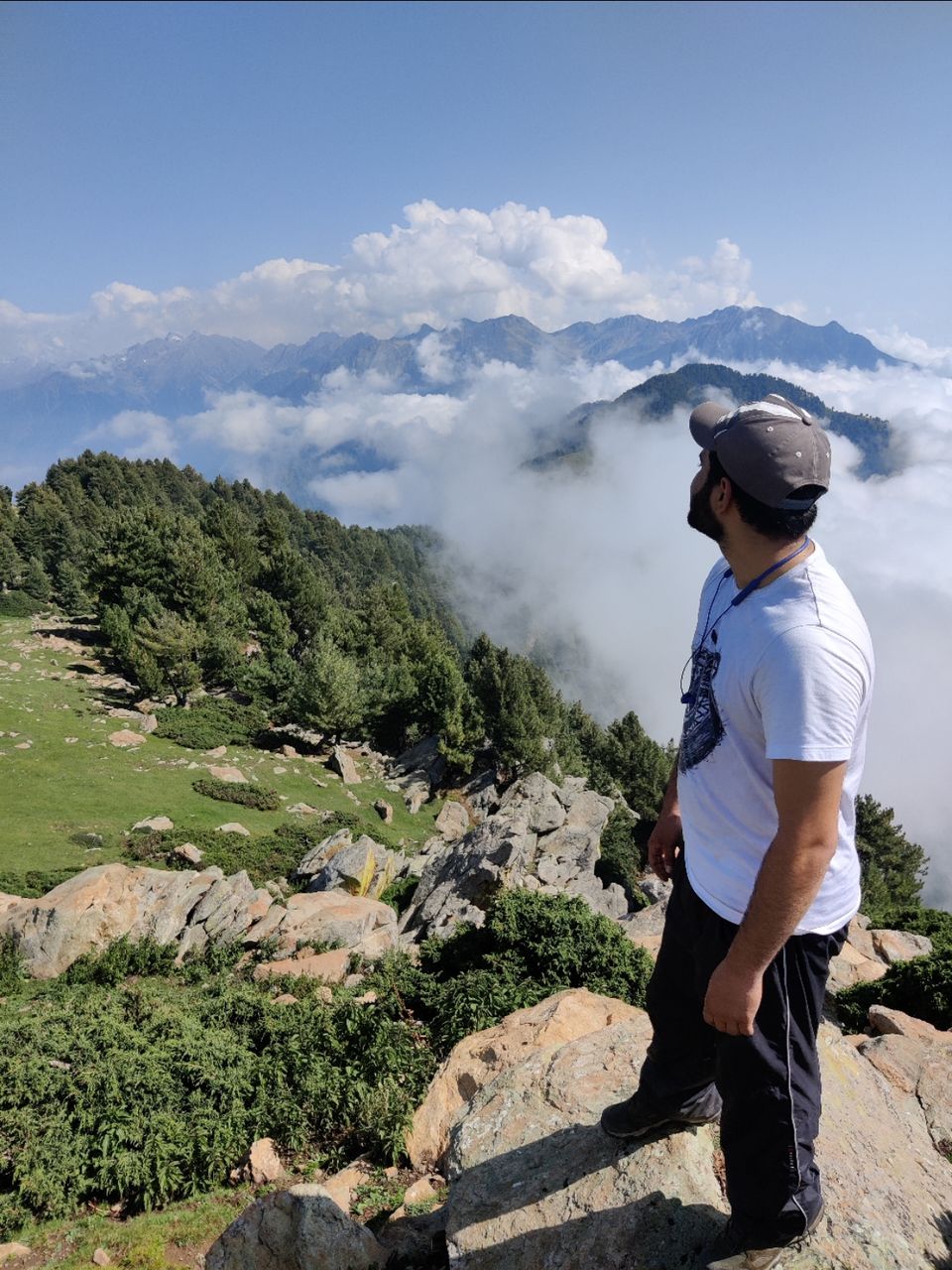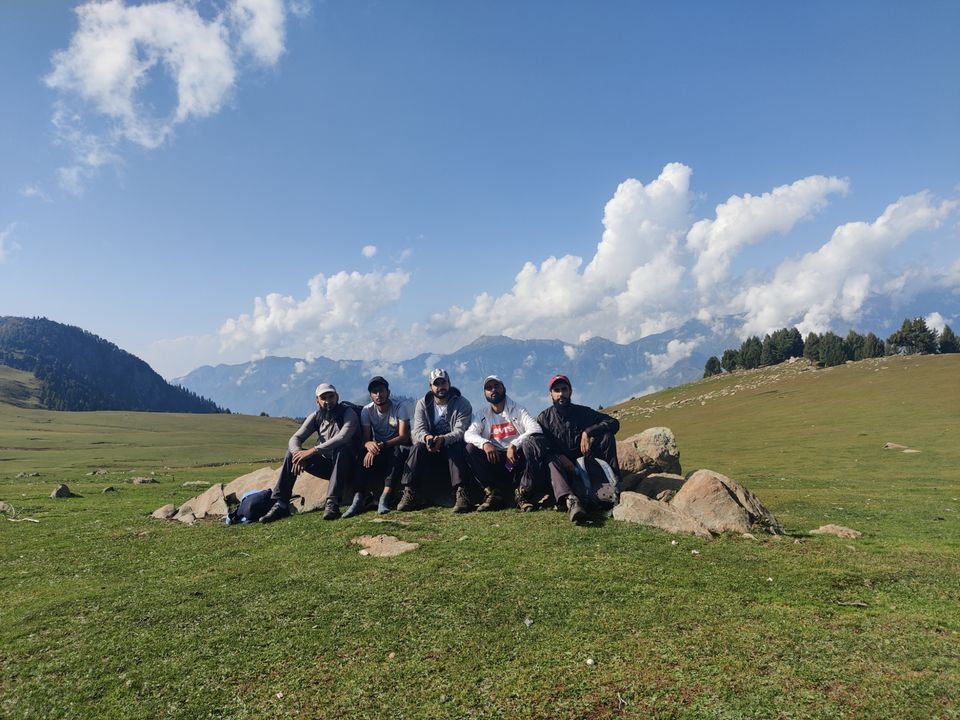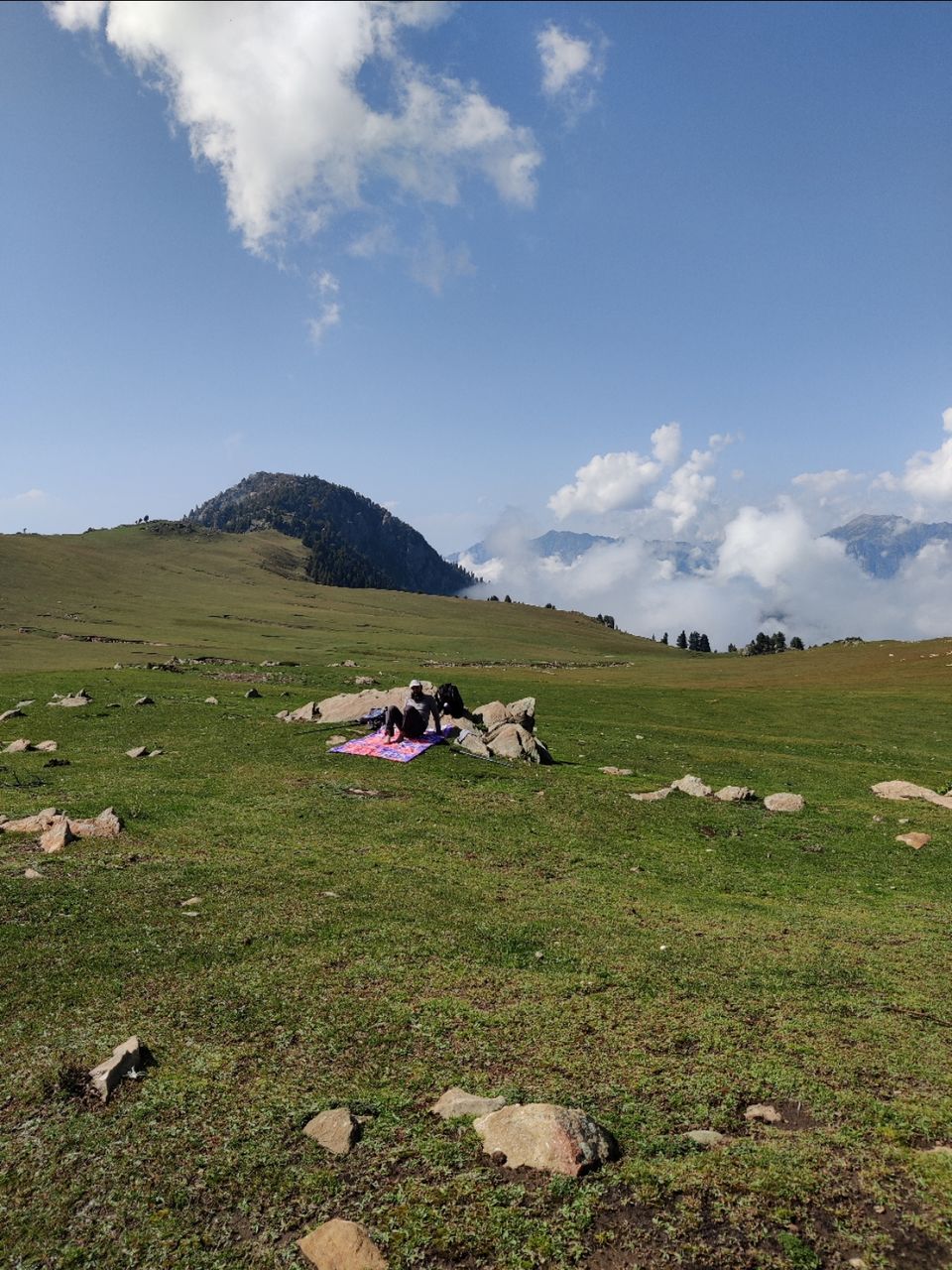 After clicking photos we had our lunch and took a catnap as we had to descend back on a same day so the energy was needed!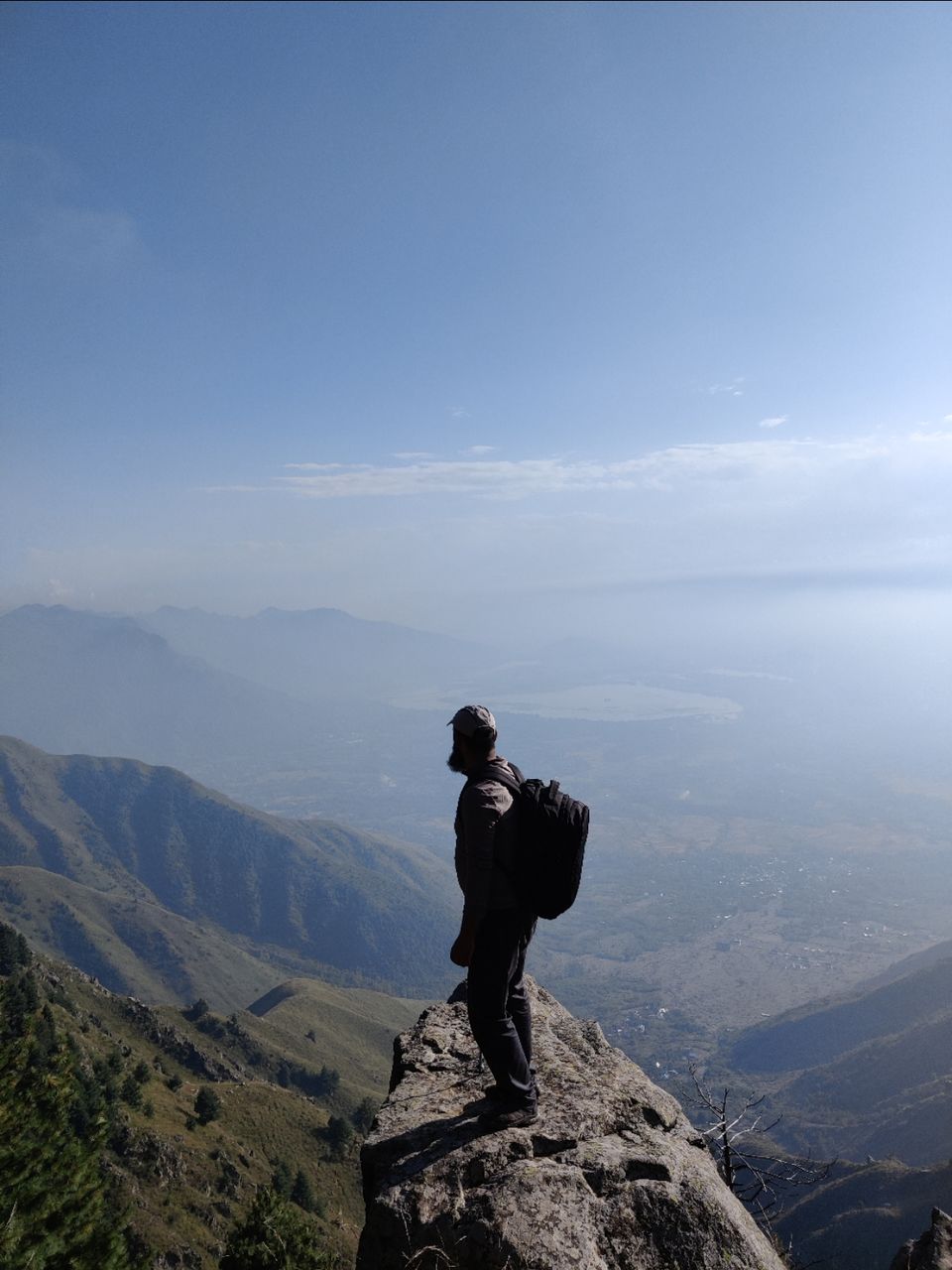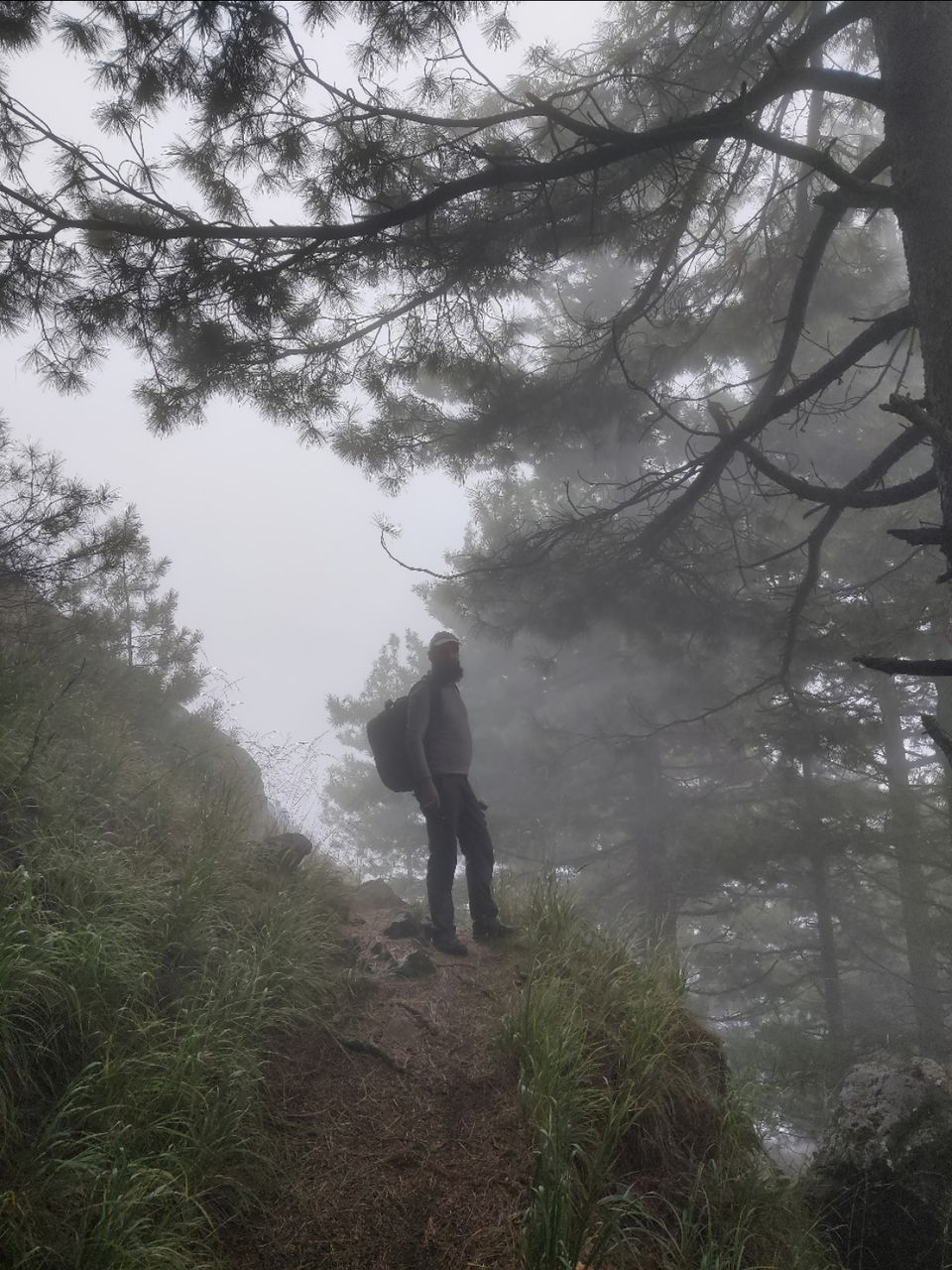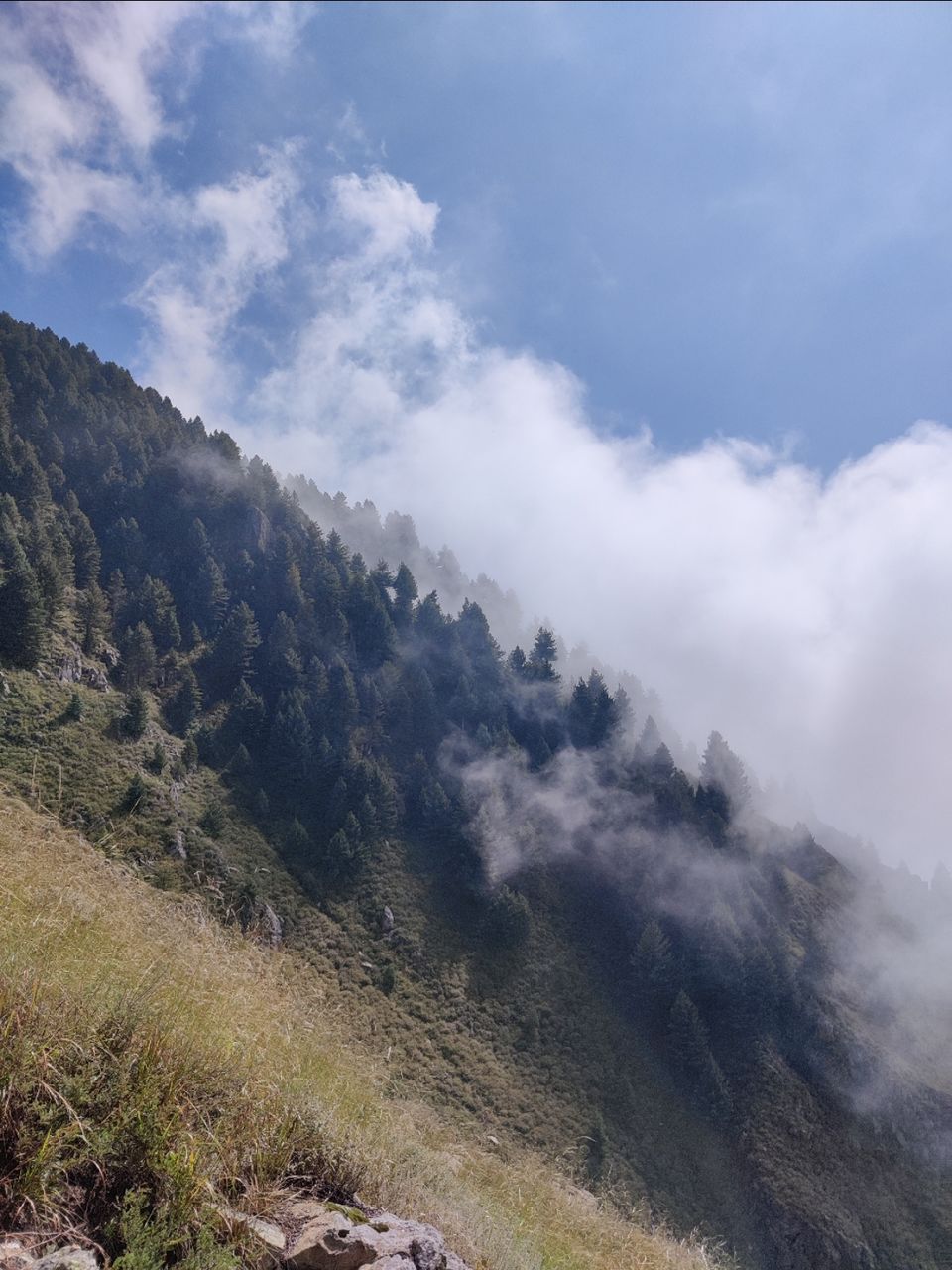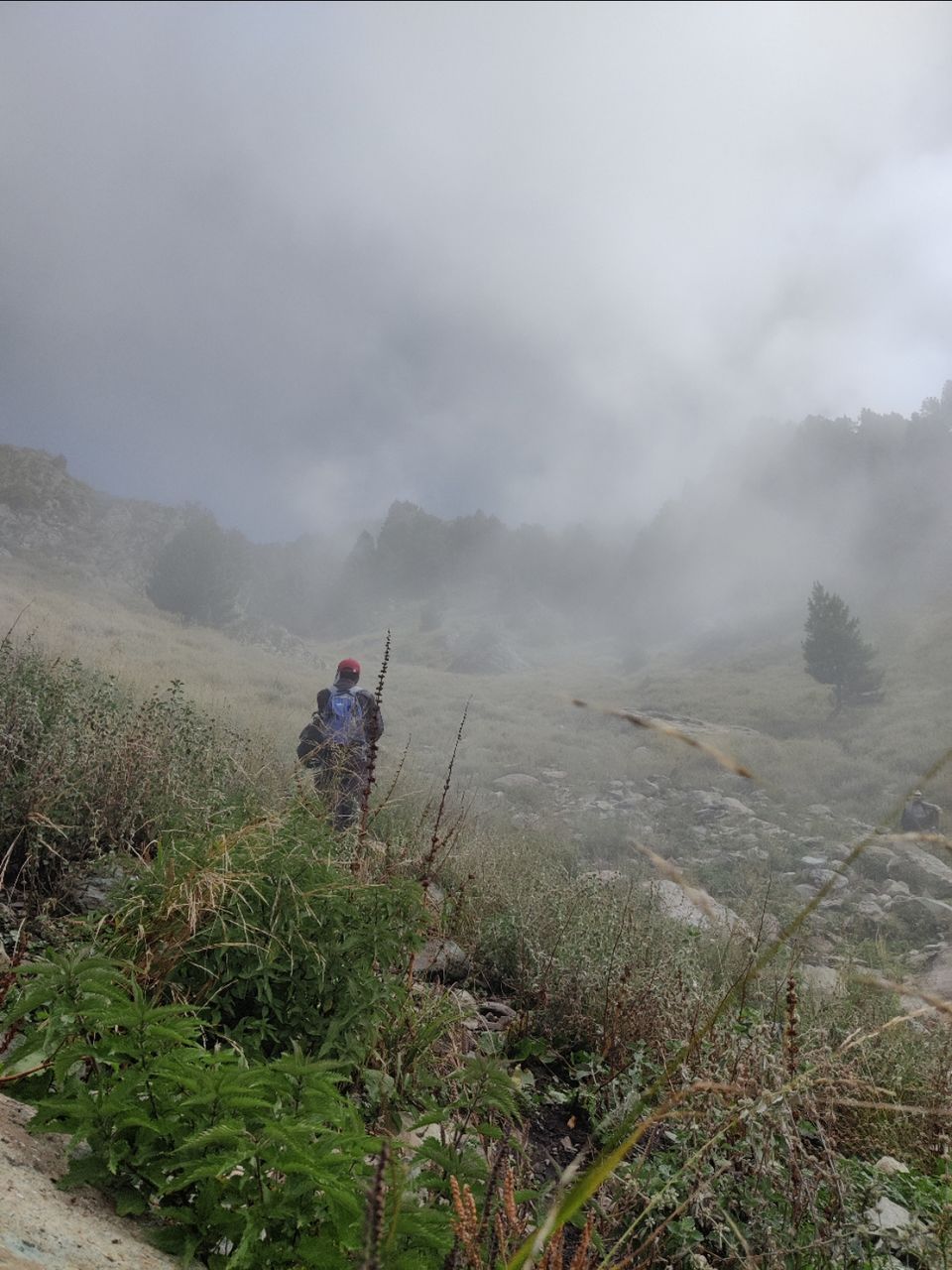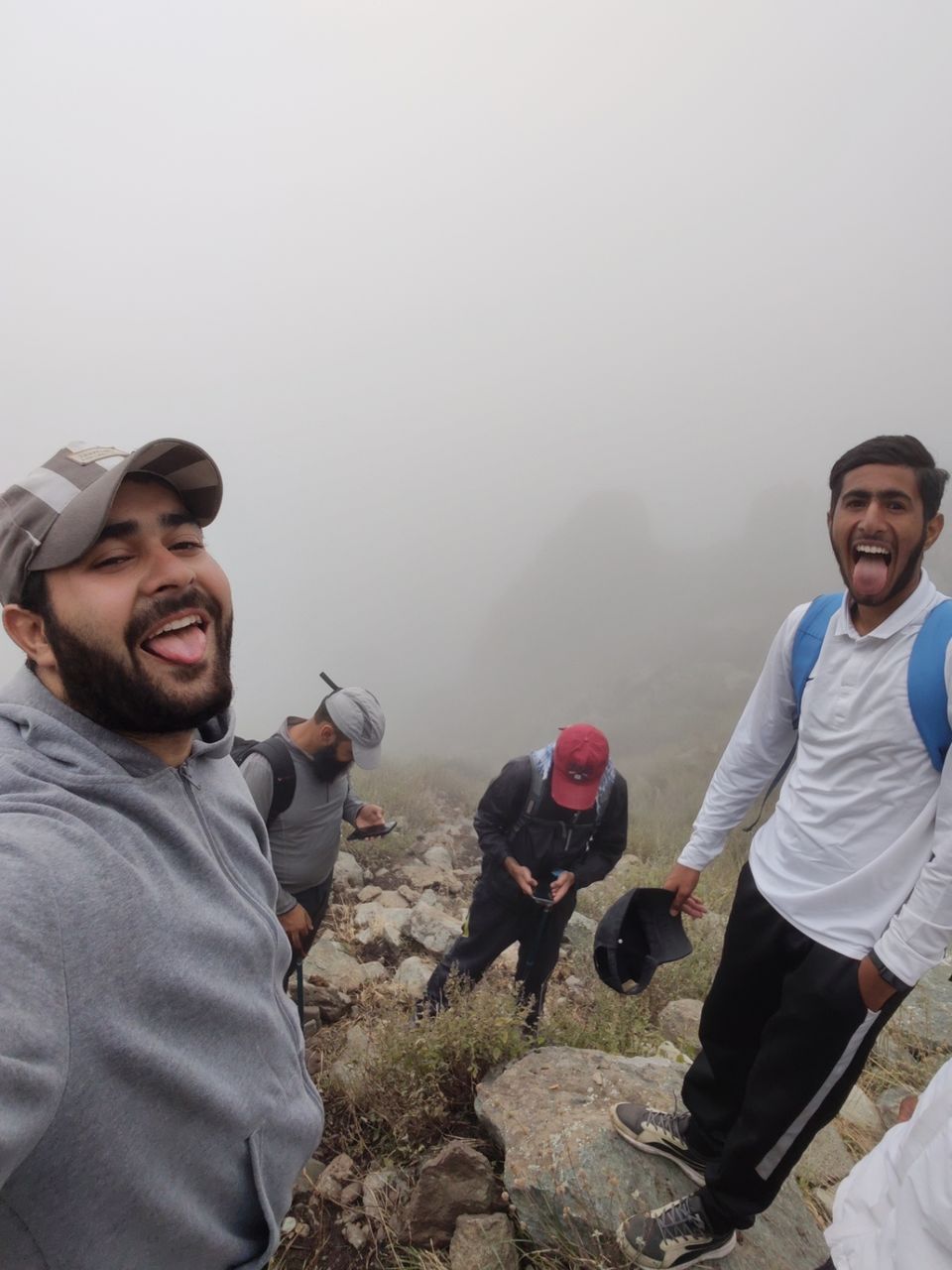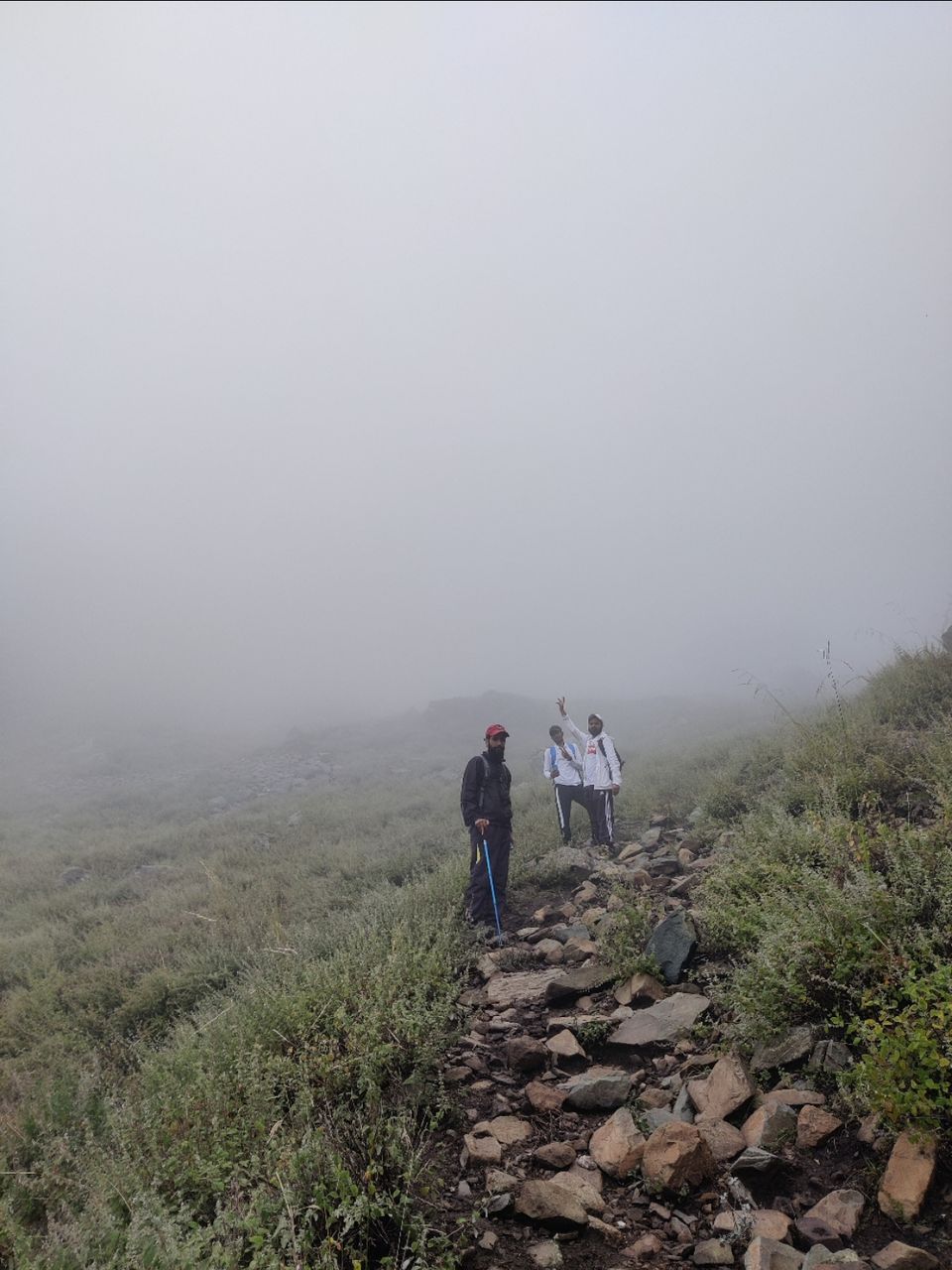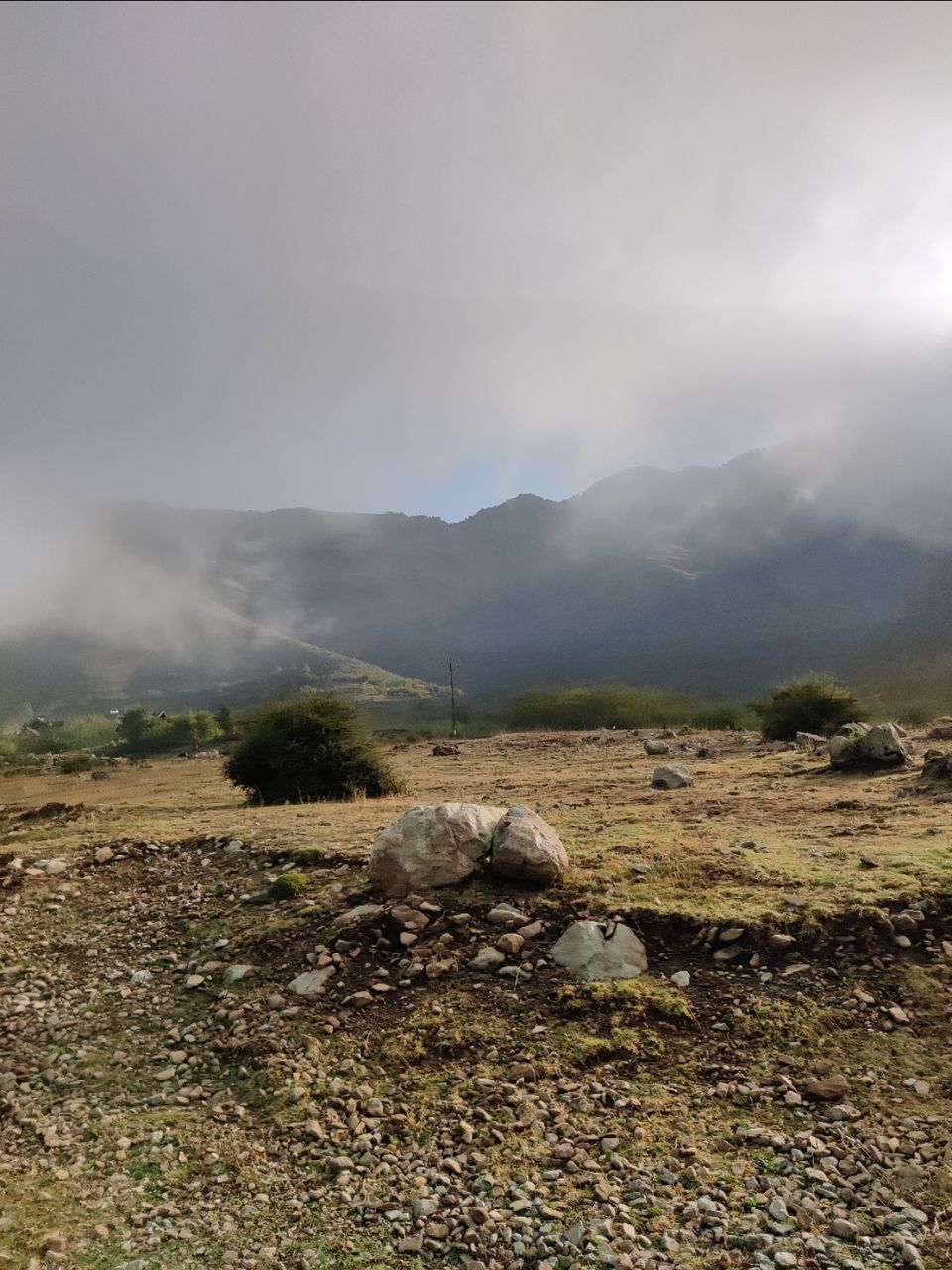 So, that's how I spent my Sunday at Badimarg, Srinagar! what about you and where are you planning to head in the coming weekend?