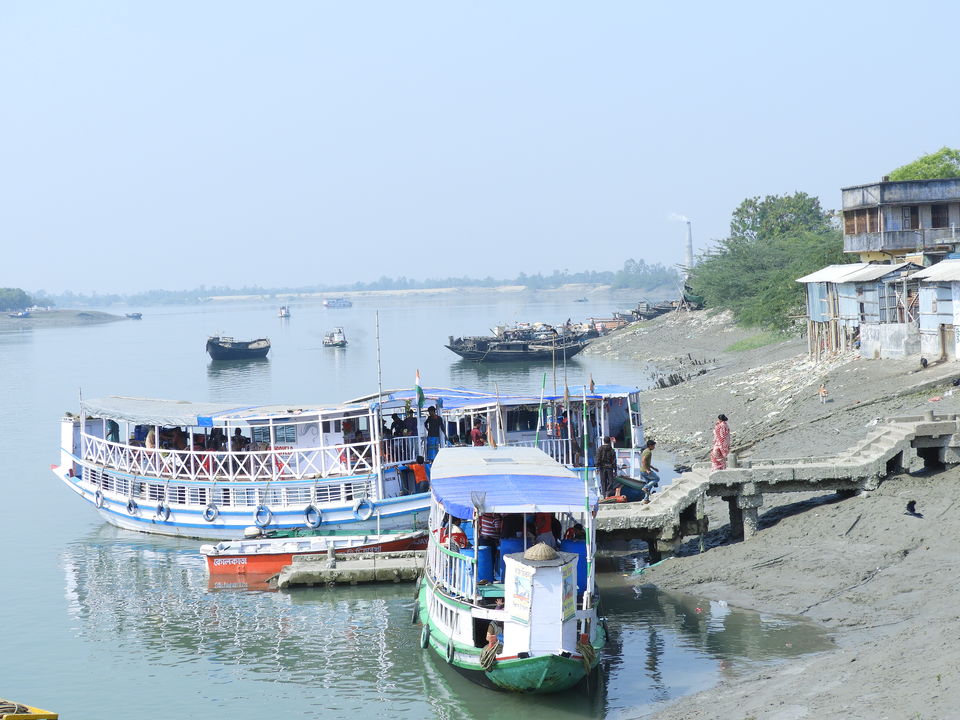 Sunderbans------yes,the land of man eaters.The home of Royal Bengal Tigers the only man eaters prevails here.Its the largest estuarine forest in West Bengal that are covered by mangrove forest.There are in total 102 islands of varied sizes and together they named as Sunderbans.Its a renouned destination both for tourists as well as photographers.Its main attraction is The Royal Bengal Tiger for which innumerable tourists visit this place all throughout the year.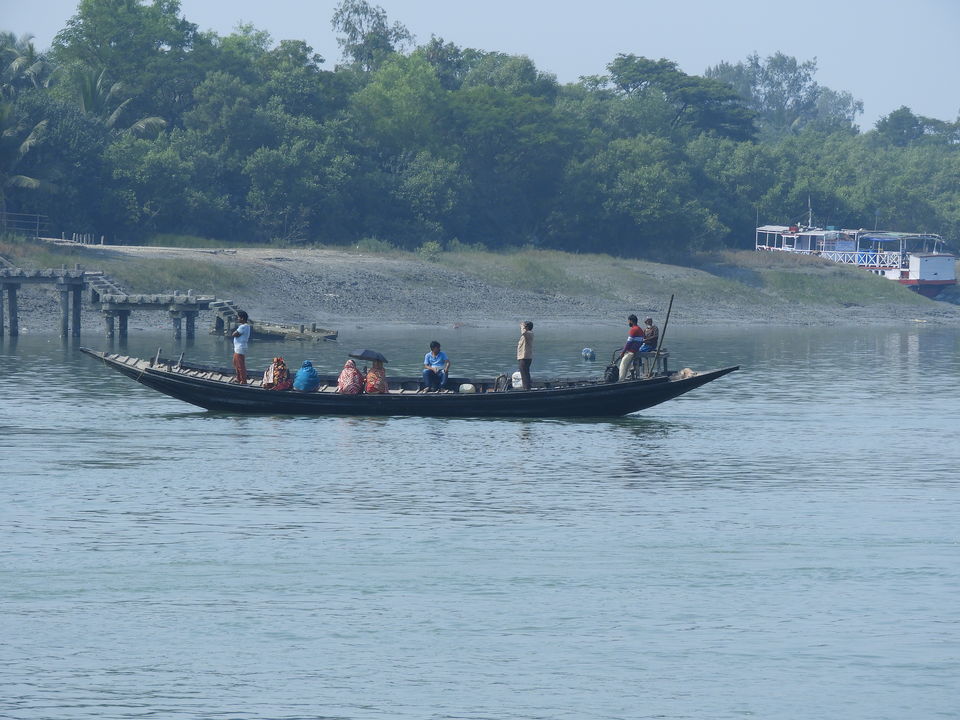 Sunderban,the name derived from a tree called Sundari which is very much predominant in this area.You can find this tree all over the banks scattered here and there.So its name is Sunderbans.But according to me its really a very beautiful forest and to me its name has been made a justice due to its awesome beauty.The jungle is quite dense and as its covered with mangrove trees you can't able to walk through the forest very much.Spreaded upto 10000 sq kms of which sixty percent falls in Bangladesh and the rest in West Bengal.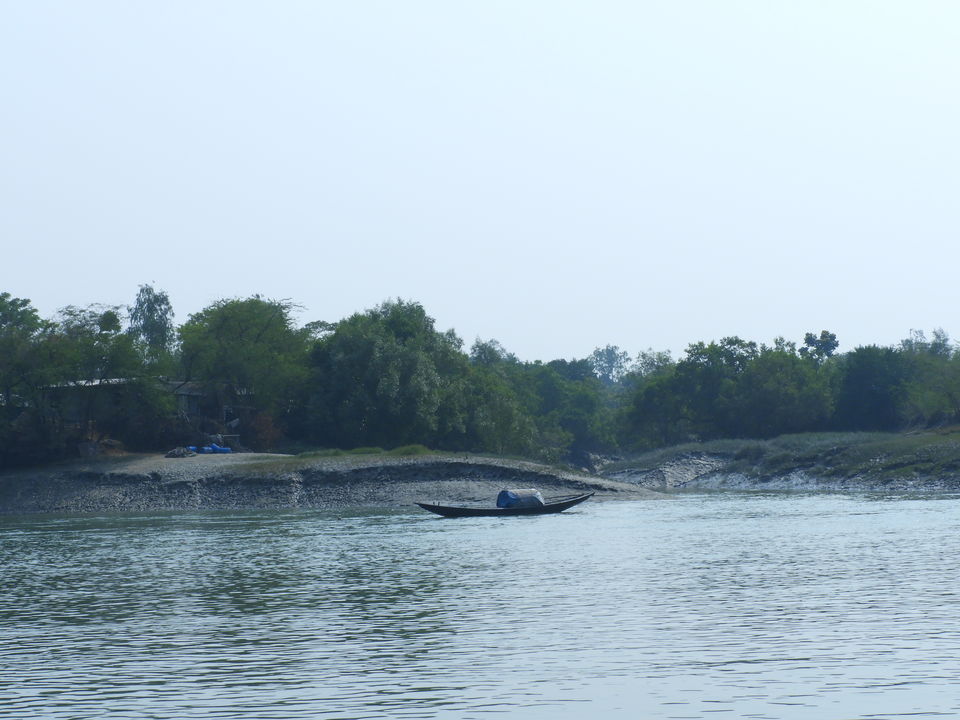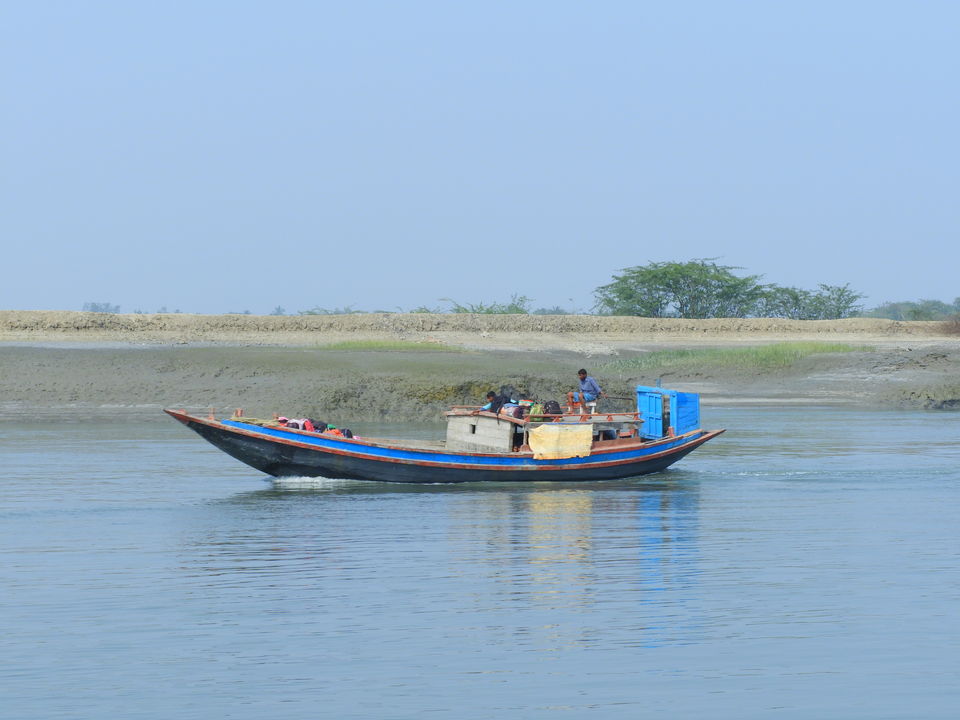 Apart from Sundari there are a few more mangrove trees which you will find like Garan,Gewa,Hethal,Keora and many more.And there are also a lot of faunas like Wild boars,Dolphins,Jackel,Crocodile,Wild cats,Fishing cats,Deer,Crabs and innurable types of birds.So tourists visit almost all the year round to cherish the immense beauty of the jungle as well as to watch the wild animals around.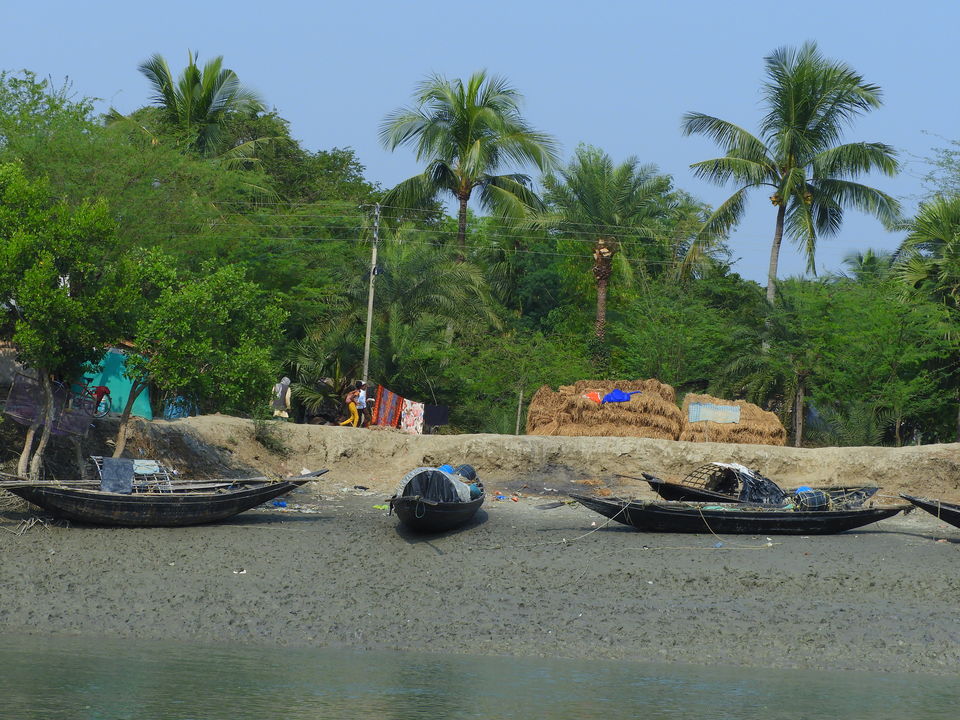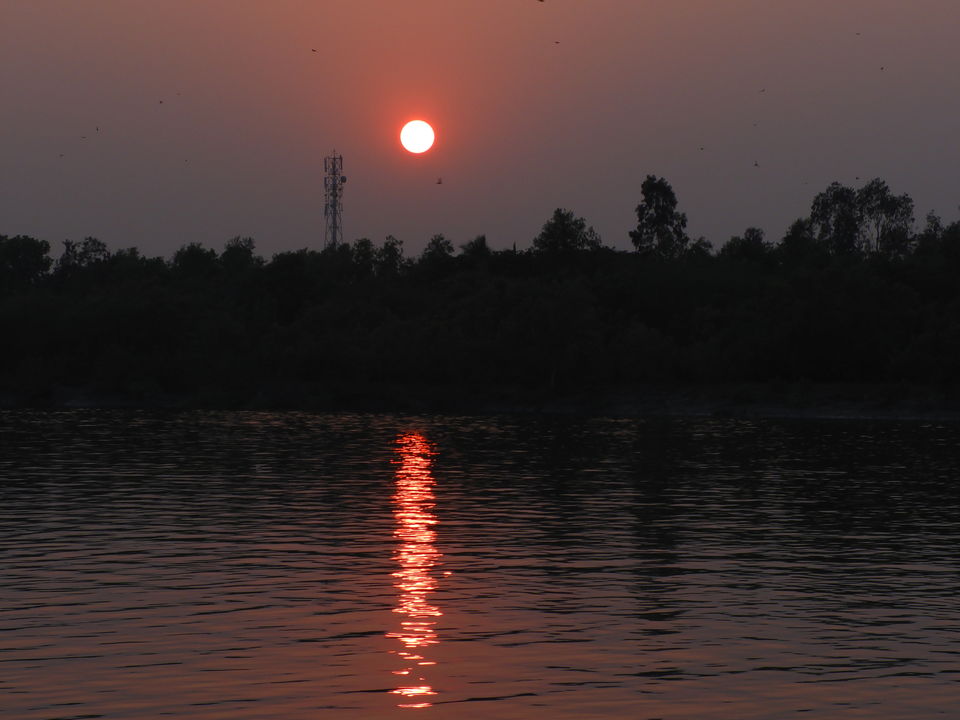 Anyways,I had visited this place quite a long time before with my parents when I was a small kid.I had that time encountered with Royal Bengal Tiger and the natural beauty forced me to visit again.But I was not getting a chance to visit this place and really I was praying to God to give me a chance so that I can inculcate the beautiful nature and the wild animals again in my mind and soul.Finally I got the chance with some fellow travelers and on 26th January 2018. I along with my better half and my daughter started our journey to the the 'Land of Man Eaters'.By boarding the train from Sealdah Station in Kolkata,West Bengal, we,the group of eighteen reached a place called Basanti which is a small village in Canning.Canning is only 60kms away from Kolkata and it takes two hrs by train.So we reached Basanti from where our launch started for the journey.It was atrilling journey.We stayed in the launch all through the end of our journey.So it's a bit unique trip for us.So,finally our launch started through the river name Matla.On the first day we visited the house of Ravindranath Tagore and Hamilton Saheb in Gosaba.We reached Gosaba in the afternoon.Thghe lunch was served in the launch and it was awesome having our food in the midst of nature.The cool breeze was blowing and we were hardly able to sit comfortably as it was really chilly.The food was delicious.We finished our lunch and reached Gosaba,a very small but beautiful village of Sunderban.We stolled around the village and saw the house of Kabiguru and Hamilton sahib.The houses had been maintained quite properly.We were all very much tired on first day as we had a hectic day and so we returned to our launch and it started towards Pakhiraloy,another village as well as our halting place where we stayed for the whole night in the launch.The night in the middle of the jugle was so thrilling I cant describe with words.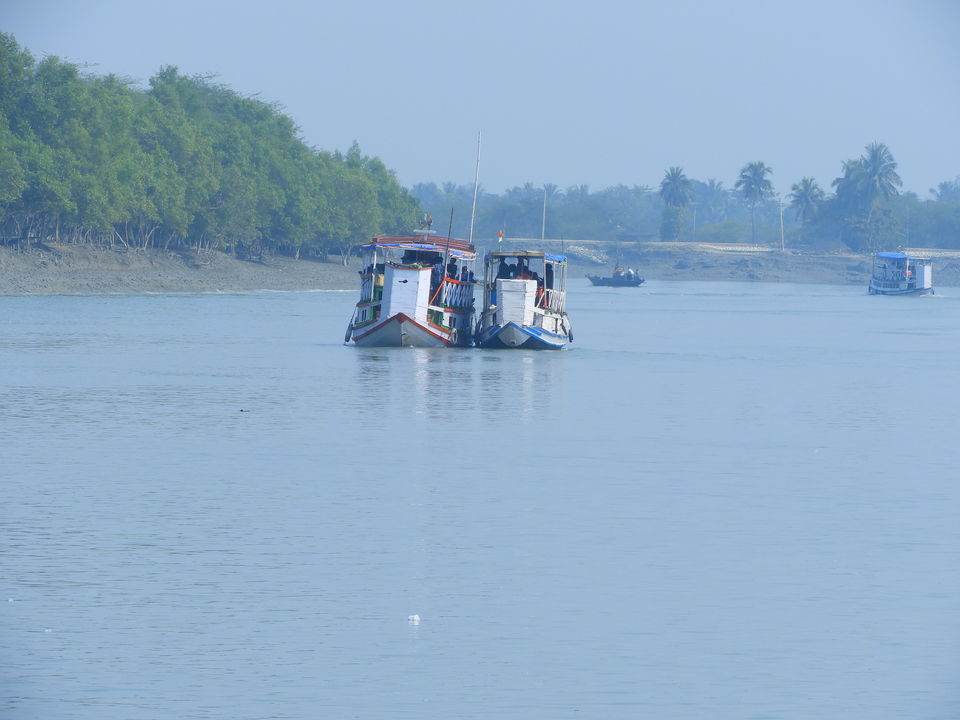 For much late in the night we,some of the group members listened to different unknown noises that came from the jungle.The sky was pitch black which is quite rare from the sky we see in Kolkata.Innumerable stars stuuded sky made us feel awesome.The owner of our launch was very good and kind person.He took care of us very well.He gave a lot of information about Sunderban.I personally asked many questions about this jungle life and about the rivers and wild animals.He gladly answered all the questions.There are a few rivers which you will often come across if you visit this place.Matla,Bidyadhari,Thakurani and Raimangal are the four main rivers of Sunderbans.And among numerous islands some of the island are Sonakhali,Sojnekhali,Gosaba,Bali,Basanti and Suryaberiya.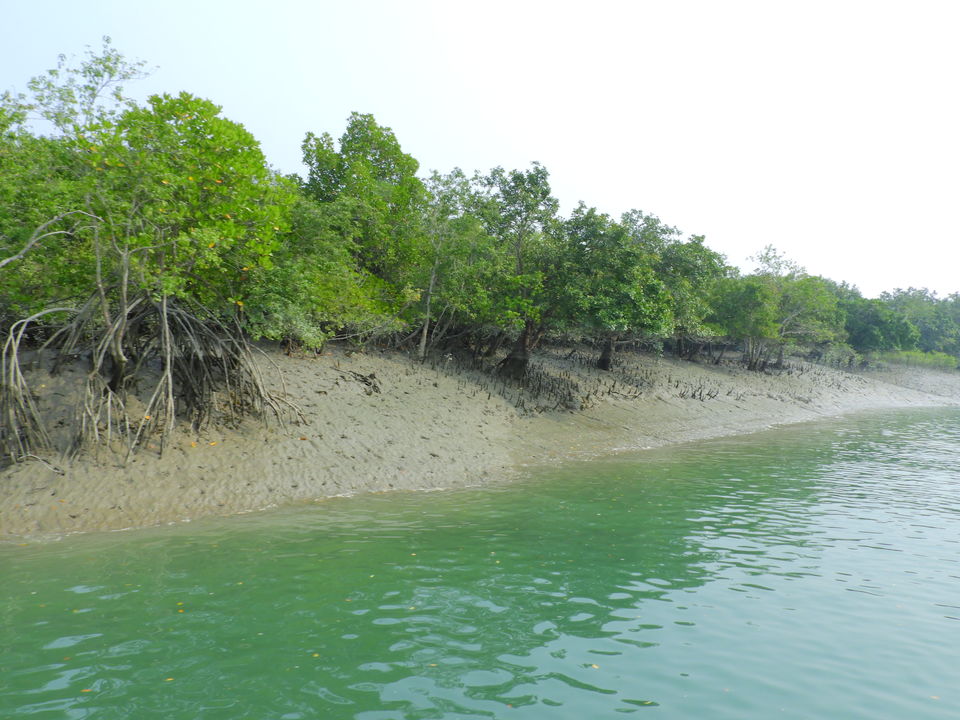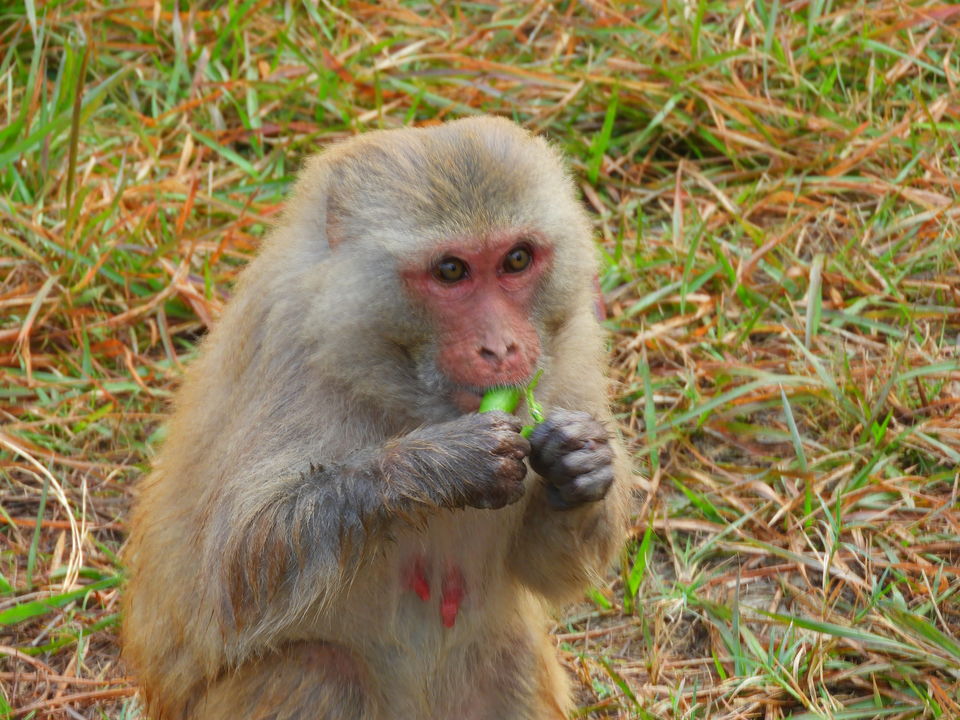 The livelihood of the local people of Sunderban are mainly going to the deep forest for collecting honey.They mainly collect honey in the month of March to April.and the rest of the year they concentrate on fishing and hunting crabs.But this livlihoood has a lot of risk.Numerous fishermen lost their lives.They are the prey of the royal tiger.Thge waters of the rivers here are mainly very salty.So many fresh water ponds had been built beside the watch towers so that wild animals could able to drink the sweet waters.I came to know that thousands of years ago this place was submerged under Bay of Bengal.There were no trace of Sunderbans.But gradually,After an earthquake,this place was discovered.There were a lot of rulers who ruled Sunderbans like Barobhuiya,English rulers,Pathan and Maughals.There were also the torture of Portugese pirates on poor village people during the reign of Sayesta Kha.After that,the English rulers came into rule and soon the torture of these pirates ended and the livelihood of the village people again resumed.Anyways,I stayed on the deck of the launch for quite a long time until I felt tired and gone to bed.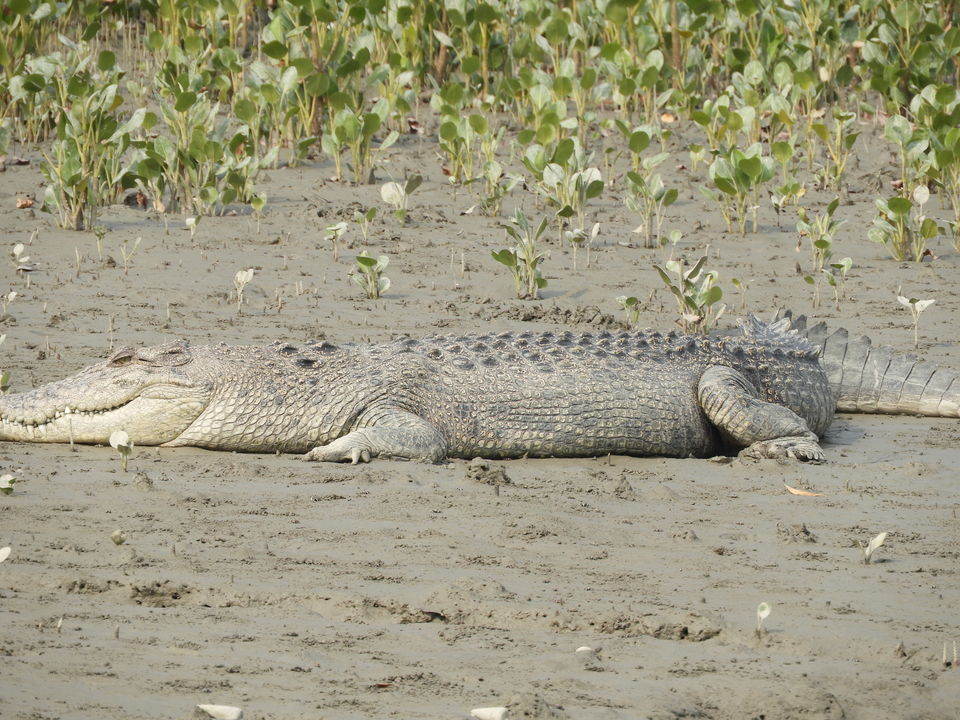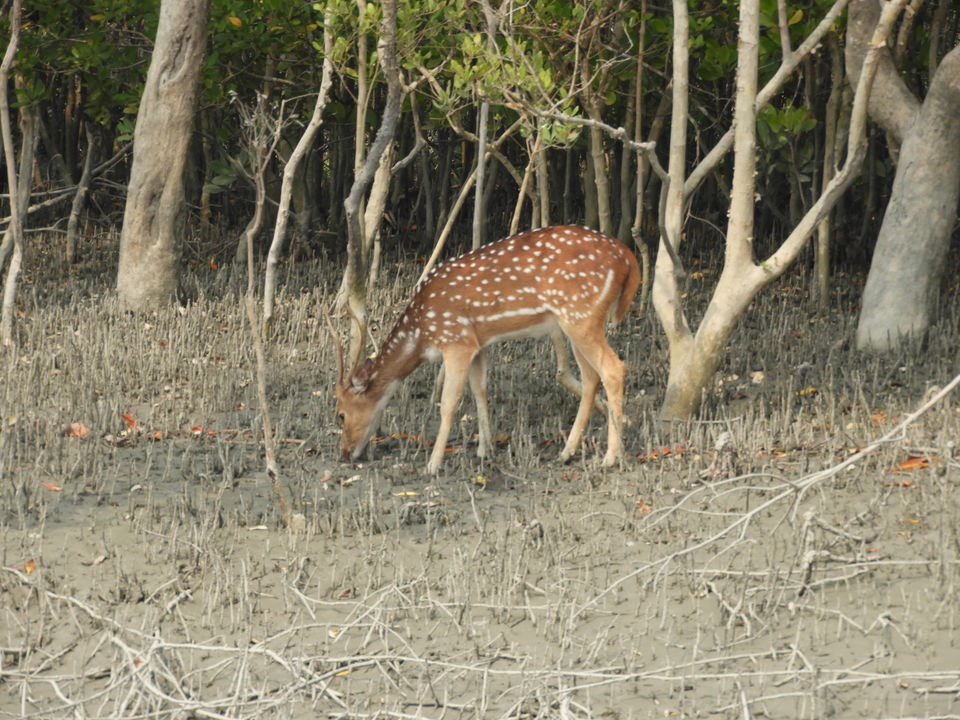 In the next morning we woke up and morning was so nice.We would enter in the proper jungle where there are no human habitat.But for that we had to take a permit from Sajnekhali.Before us,we saw there a lot of other similar launch waiting for the permit.So it took quite a long time and for that time being we saw the museum where you can find all the beautiful pictures of different animals and faunas and many other interesting things.Then we visited watch tower.Me and my husband and my daughter climed the watch tower to see if we could encounter the tiger but alas!we found nothing.Then we climed down and by that time our permit had been done so we all returned to our launch.Then our journey started on the second day.We had our delicious breakfast on the deck.It was a beautiful sunny chilly morning and as our launch was moving forward soon the human habitat was decreasing and the deep jungle started.we went through different narrow tributaries of the rivers and it was so thrilling.We were instructed not to make noise or talk or shout loudly as it would disturb the wild life and moreover we could not able to see them.we found many unknown birds just sitting around the banks or just flying over our head.We first stopped at Dobanki a beautiful small village where we got down from the launch and entered through long nets which were there for our protection from the tiger as well as other animals.So we have entered in the deep jungle but we were inside the cage and the wild animals were free roaming in the jungle.So we were thinking ourselves imprisoned in the zoo.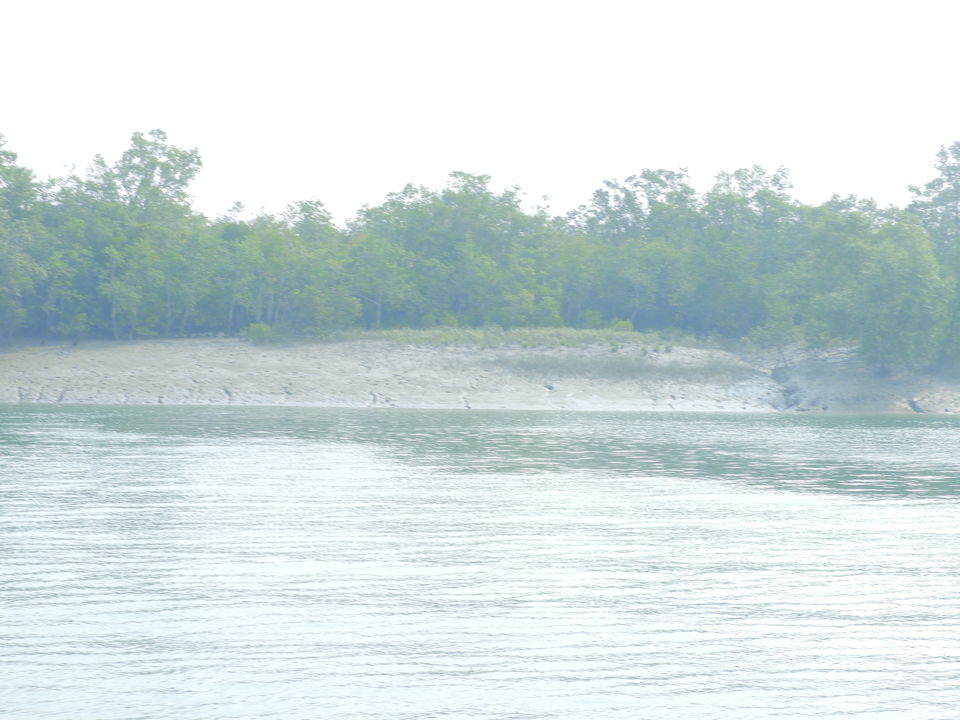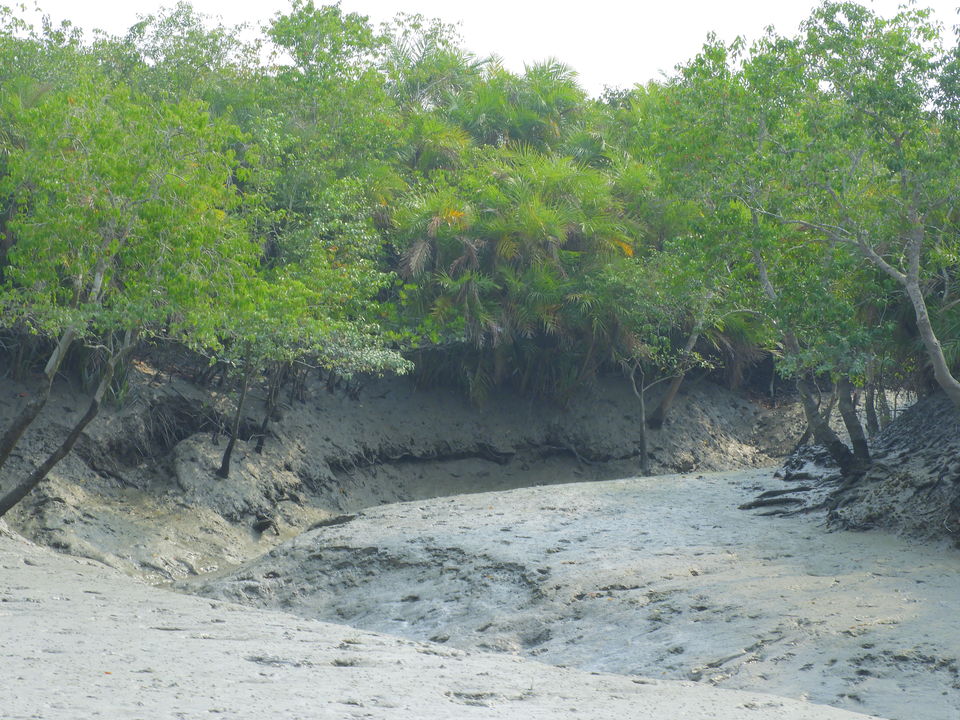 There we saw deer running from one area to another.We also saw a crocodile,large in size,just resting under the sun.The tourists who were cclosely watching the crocodile made some sound but it didn't paid any heed to it.I sot a few pics of the deer and the crocodile and gradually returned to the launch with other group members.After Dobanki,we headed towards Panchamukhari,the confluence of five rivers.So its named as Panchamukhari.The rivers are,Matla,Bidyadhari,Gumdi,Pirkhali and Harobhanga.These five rivers all ended in Bay of Bengal.The place was awesome.We saw lots of birds just flying in flocks.The cold wind was blowing and we took our lunch which was just mind blowing.It was so tasty and mouth watering that I wished I could have stayed in the lauch and eat this food forever.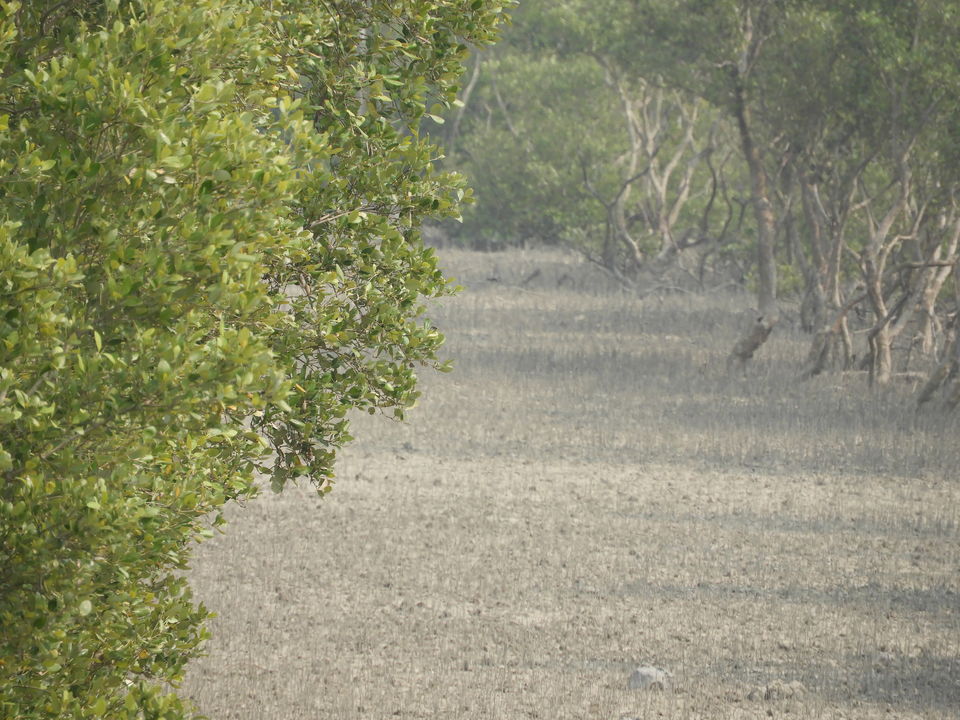 When we started returning from Panchamukhari it was afternoon.We headed towards Pakhiraloy again where we stayed for the whole night.On the third day, which was our last day our very humble owner of the launch took us to a place called Jhorkhali where a rehaibilitaion center of animals were bult up and an aged Royal Bengal Tiger had been kept in a cage.Some kind of decease had occurred to it and so it was kept ther for healing.We visited there.So we finally had seen a tiger though it was imprisoned but it still it was no less aggressive than a tiger roaming in free jungle.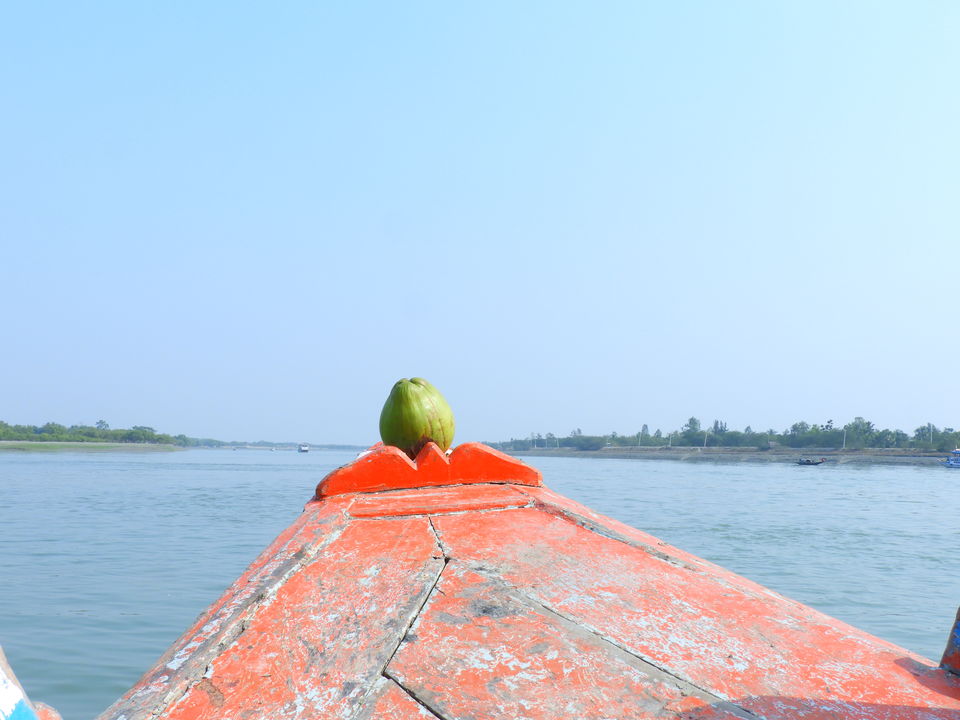 Our journey ended and we all returned to Canning for boarding our return train back to home.It was a memorable and unique trip for three of us so we will cerish the memories for our whole life.
Hotels in Sunderbans
1)Prakriti Village Resorts Sunderbans(09831283286)
2)Sunderban Tiger Roar Resort(09903977265)
3)Royal Bengal Resort(opp.of Sojnekhali Tourist Lodge)(03366077252)