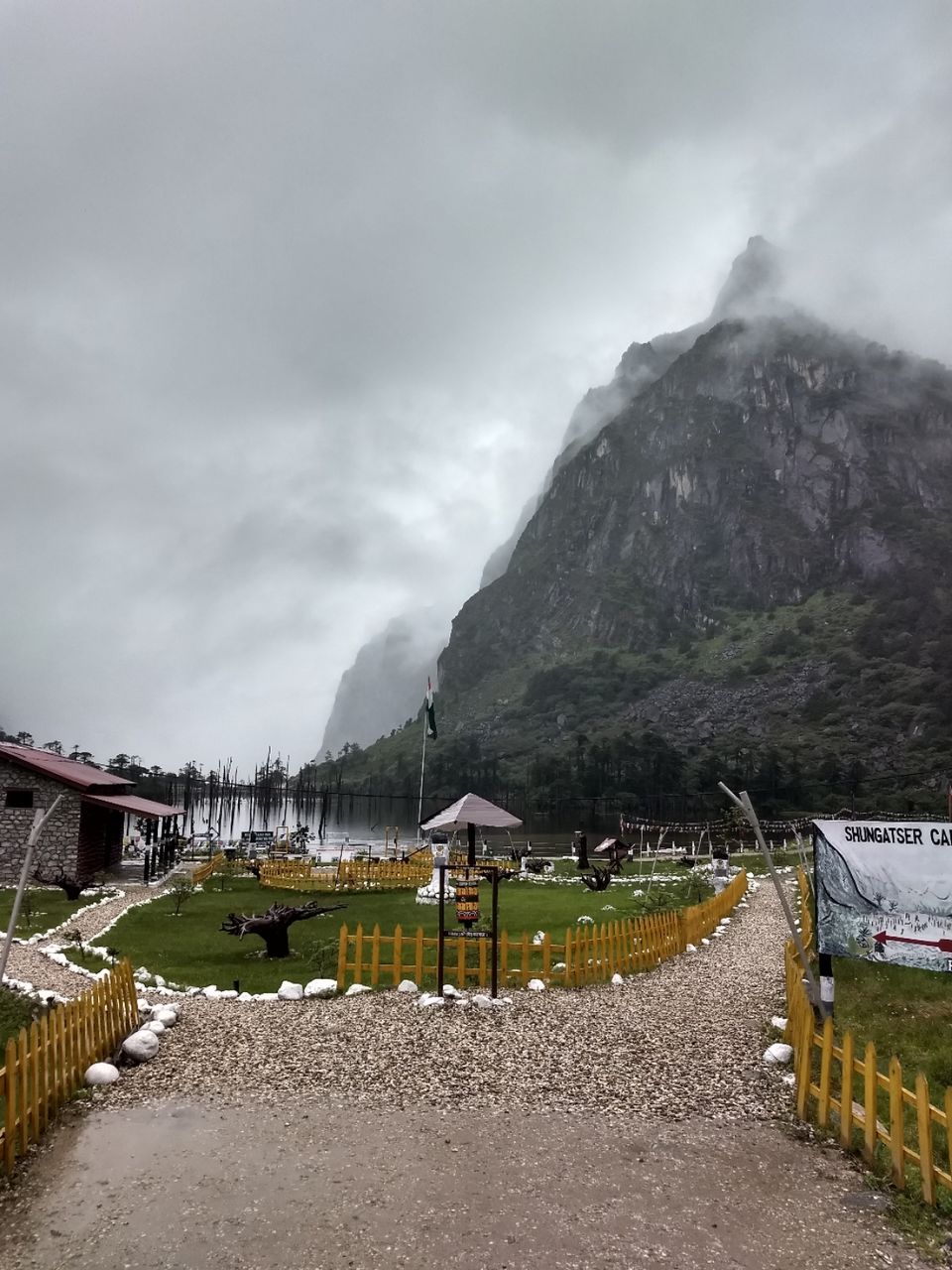 It's magical when you see something born out of ashes. Life doesn't seems to be fair at times. Mostly, when anything bad happens in life, we curse the surrounding and everyone possible to satisfy own melancholy. At these point, either we see all the negative sides of it or we can take a positive approach to see what good night have happened along with the bad ones and see something wreak out of it .
On my quest to swan around for unswayed,
I have encountered the places in versatile. One such place I have unwrapped is, Sungetsar lake. It is said that the nature teaches us at every step of life. But we don't get much of illustrations in the busy rat race life encircling around edifices. When this location had to face the brunt of the nature in the form of a earthquake decades ago and submerging the whole pasture with flood, nobody had thought of it transforming into a mesmerizing lake. The soppy wooden logs standing tall even after decades of devastation represents their determination and hope of life forbidding them to die. The cliffs surrounding the lake appears to admiring this place for it refused to die in the wrath of its own melancholy and instead become a reason of bliss amidst these arduous mountains.