Hello Goa- Deu boro dis dium!
We landed in Dabolim Airport past midnight and took an airport cab to Panaji,taxi fare was descent and we paid 1100/- .In day time, you will have buses too doing the rounds.
The night we decided to rest in a hostel and we went to OLD QUARTER by thehostelcrowd. Its a descent hostel with private rooms in a 200 year old Portuguese bunglow.We checked in almost at 2 AM and it wasn't the best night for me, as all creepy thoughts of the history of the bunglow kept pouring and i just ended up just waiting for the dawn.
I was so glad it was day light and it turns out the bunglow was so beautiful,green and just so Goan!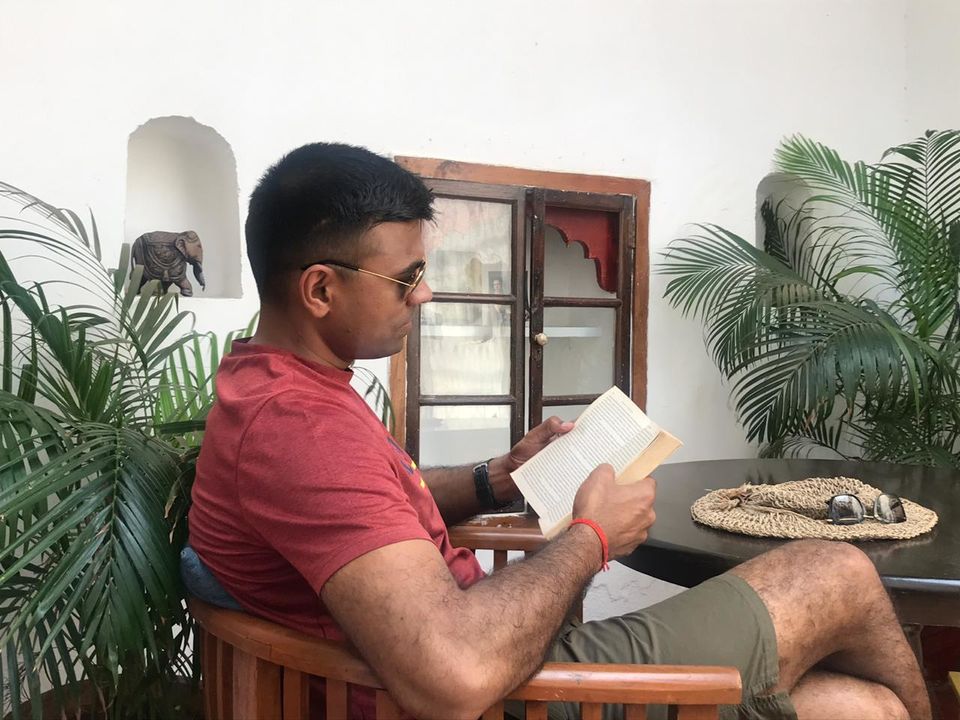 We went to the Bombay Coffee Roaster for a scrumptious breakfast,and a must recommended for the lovely ambiance the cafe have.A must go if your in Panaji.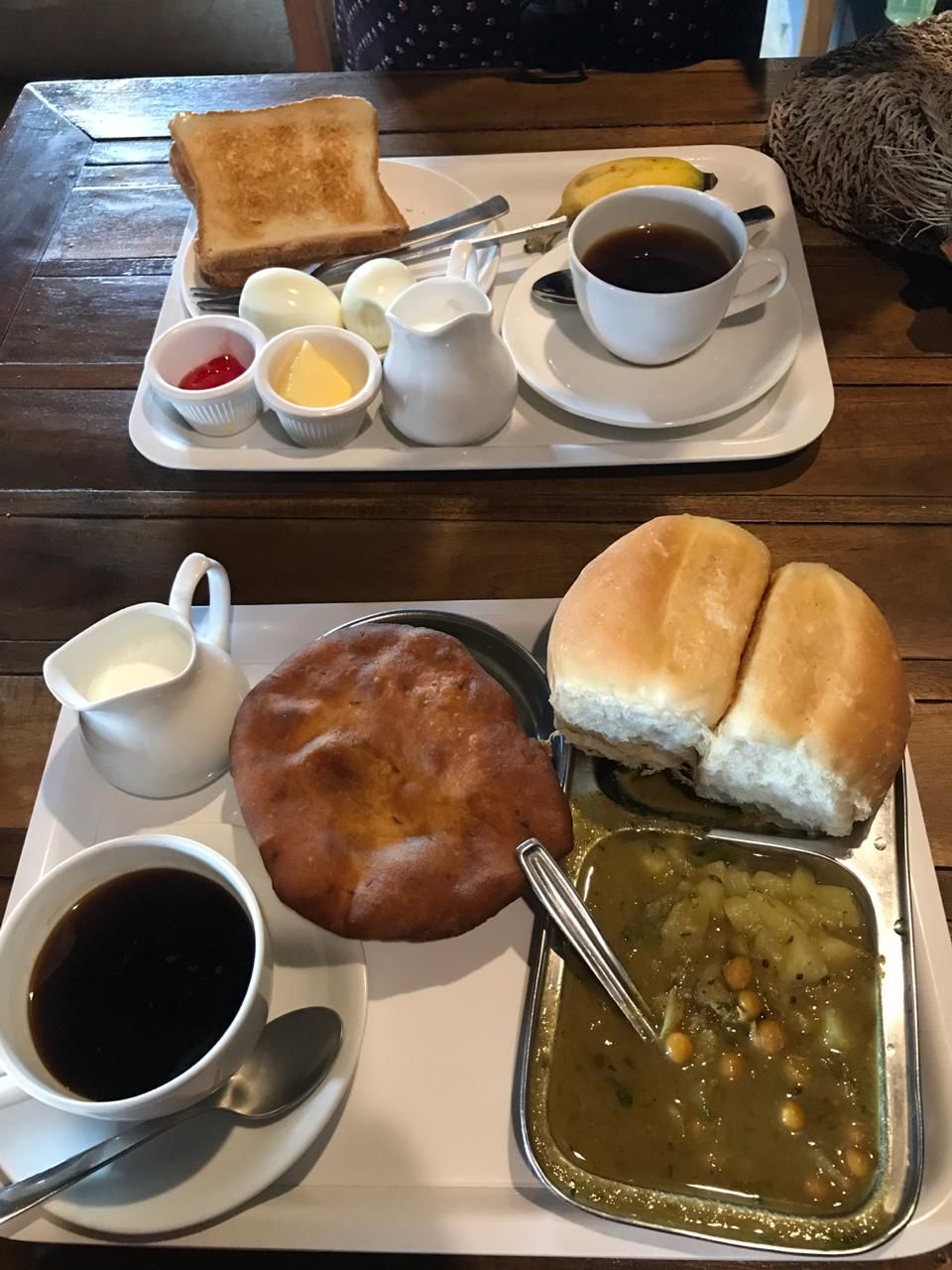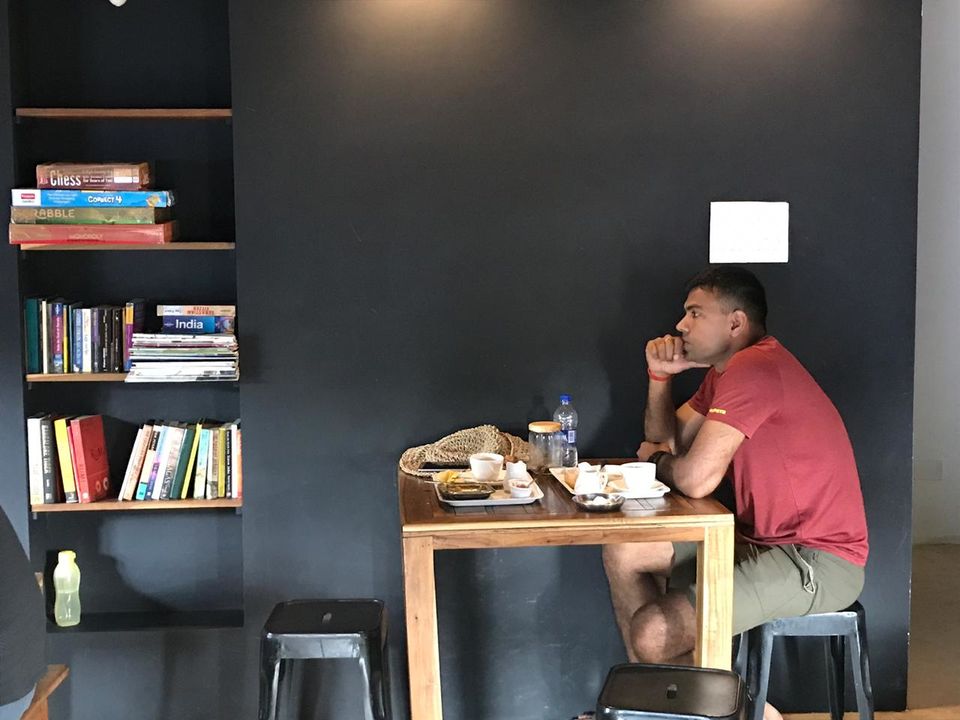 I was still tittering about the night at the bunglow,but then it wasn't that bad albeit i will still never dare to stay alone in any of the hostel room ;)
Panaji is colourful and we went wandering around in the sun and I wish our other metro cities can turn so vivid and lively...!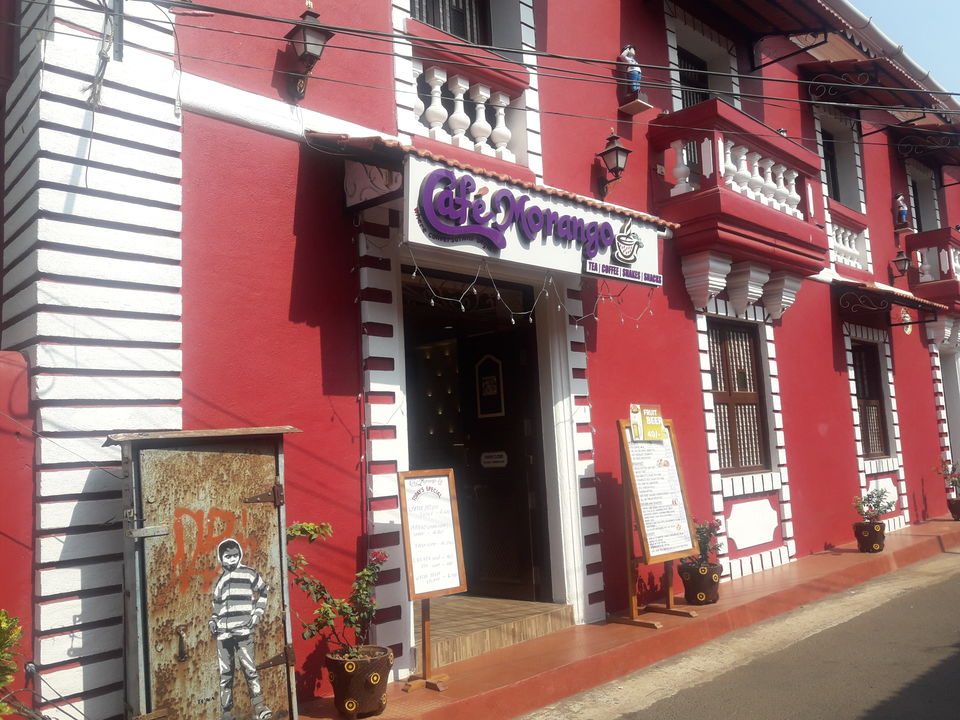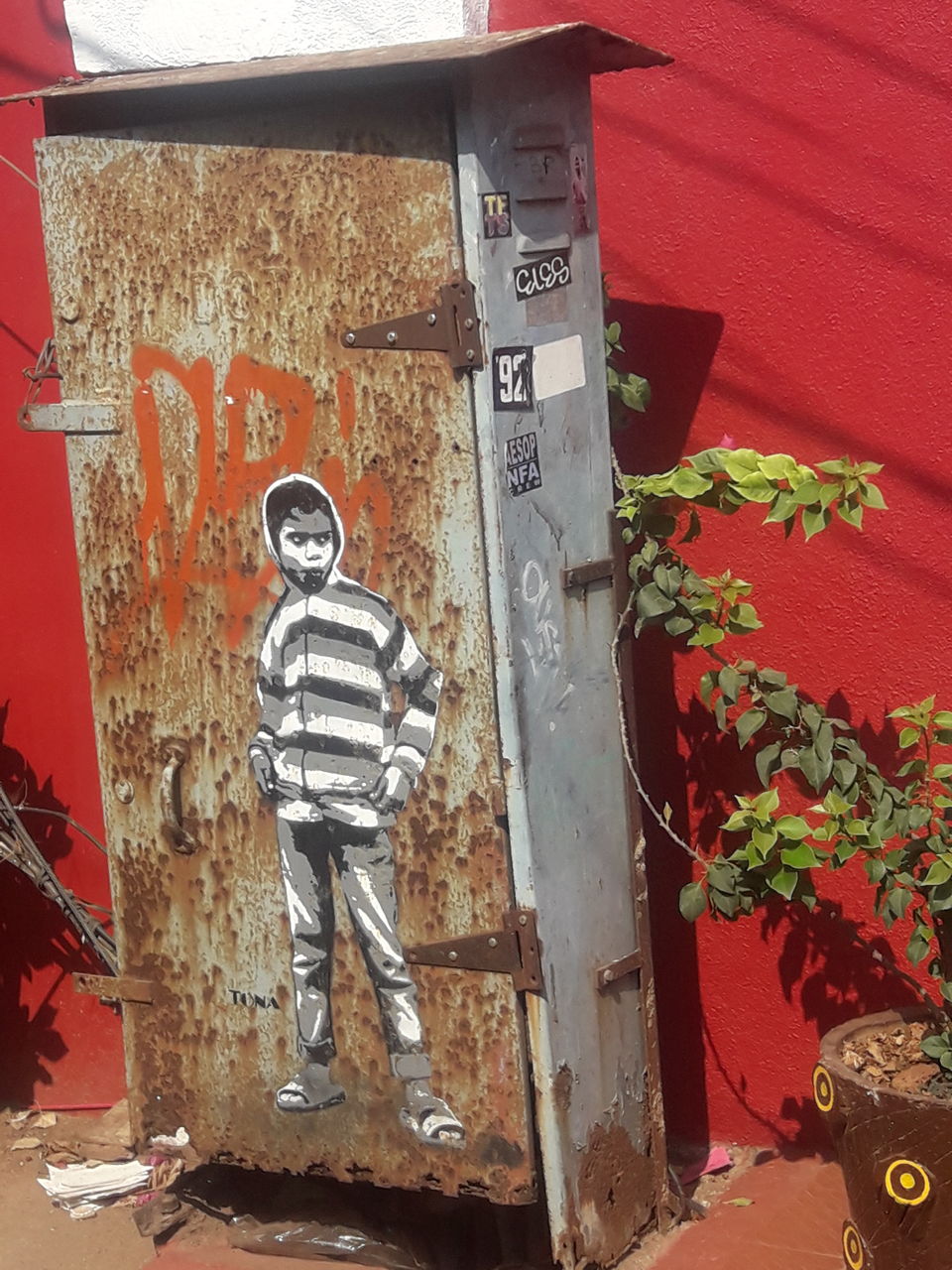 We left for Anujna by early afternoon.We stayed at The Ivy Anjuna, very descent hotel and close to the beaches within 1-4 km we have every noted locations.
We decided to unwind and do justice to our appetite with some seafood.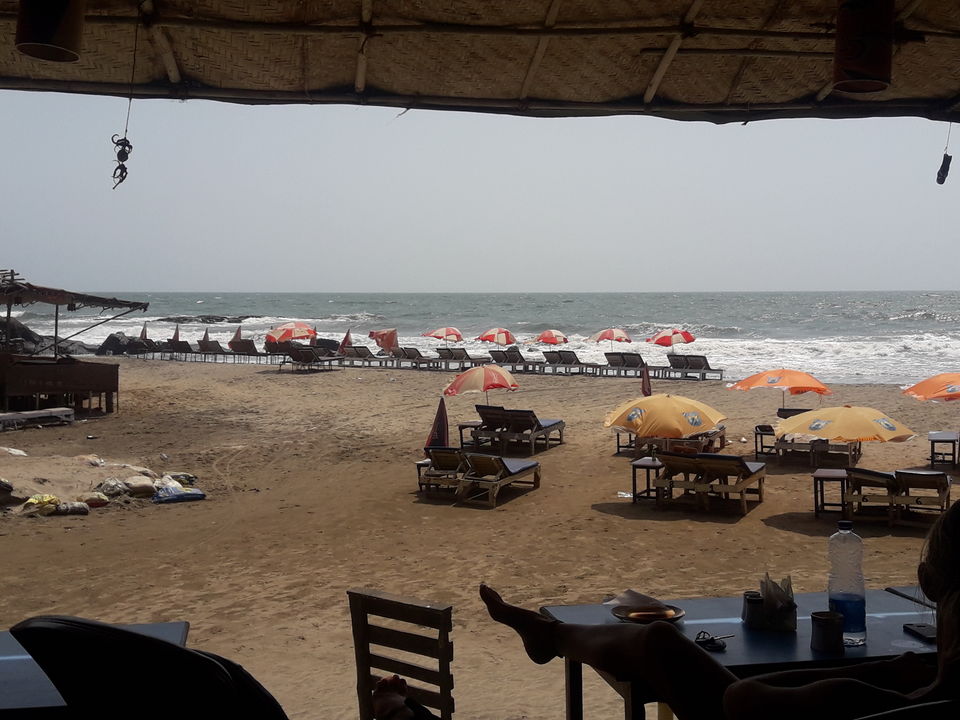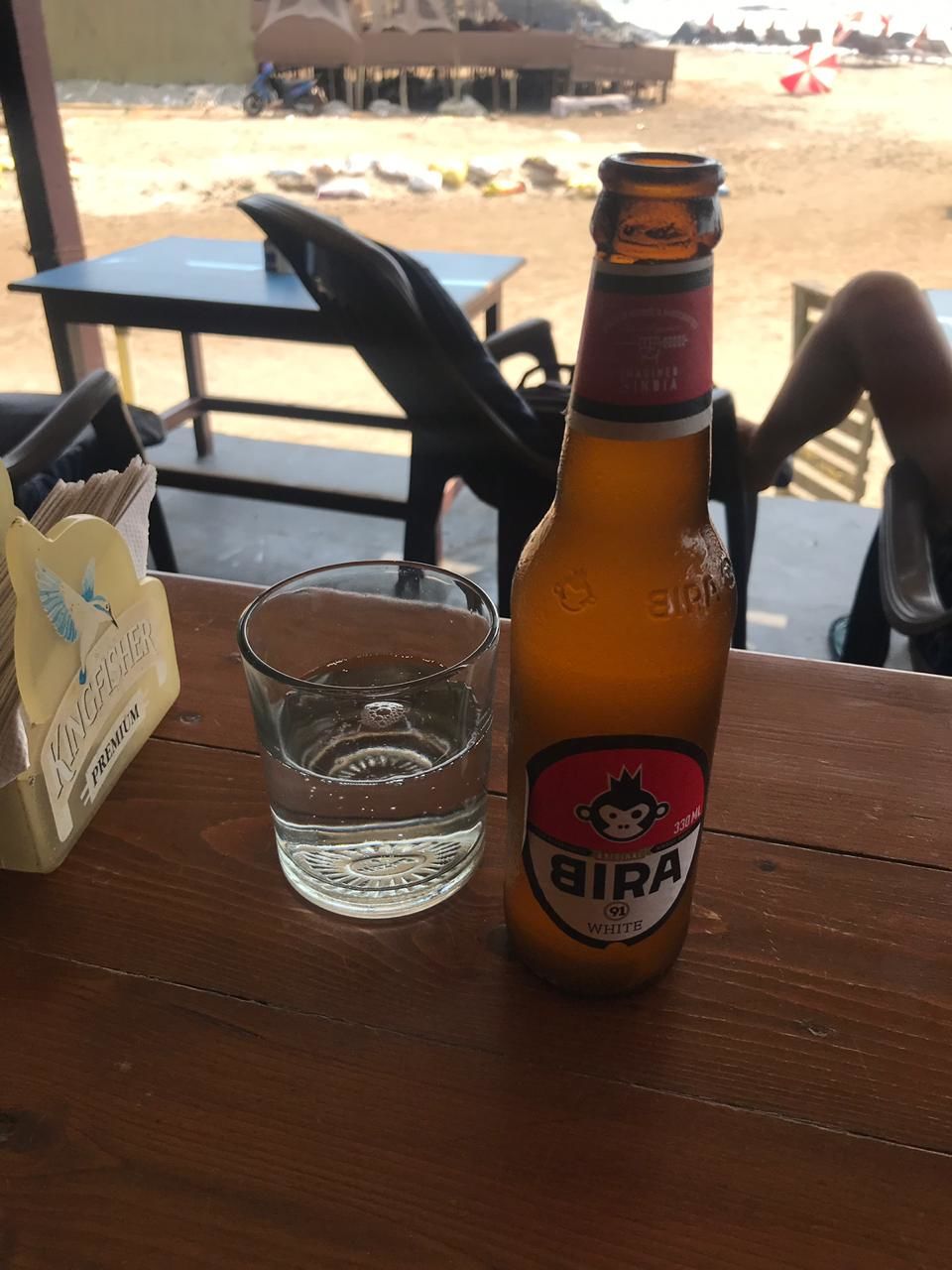 Evening we explored the Anjuna more, driving up and down in our "sawari".You wont enjoy Goa if you dont hire a Scooty...even in April we didn't mind riding a scooty,cause nothing can beat the awesomeness of a "Scooty in Goa" :)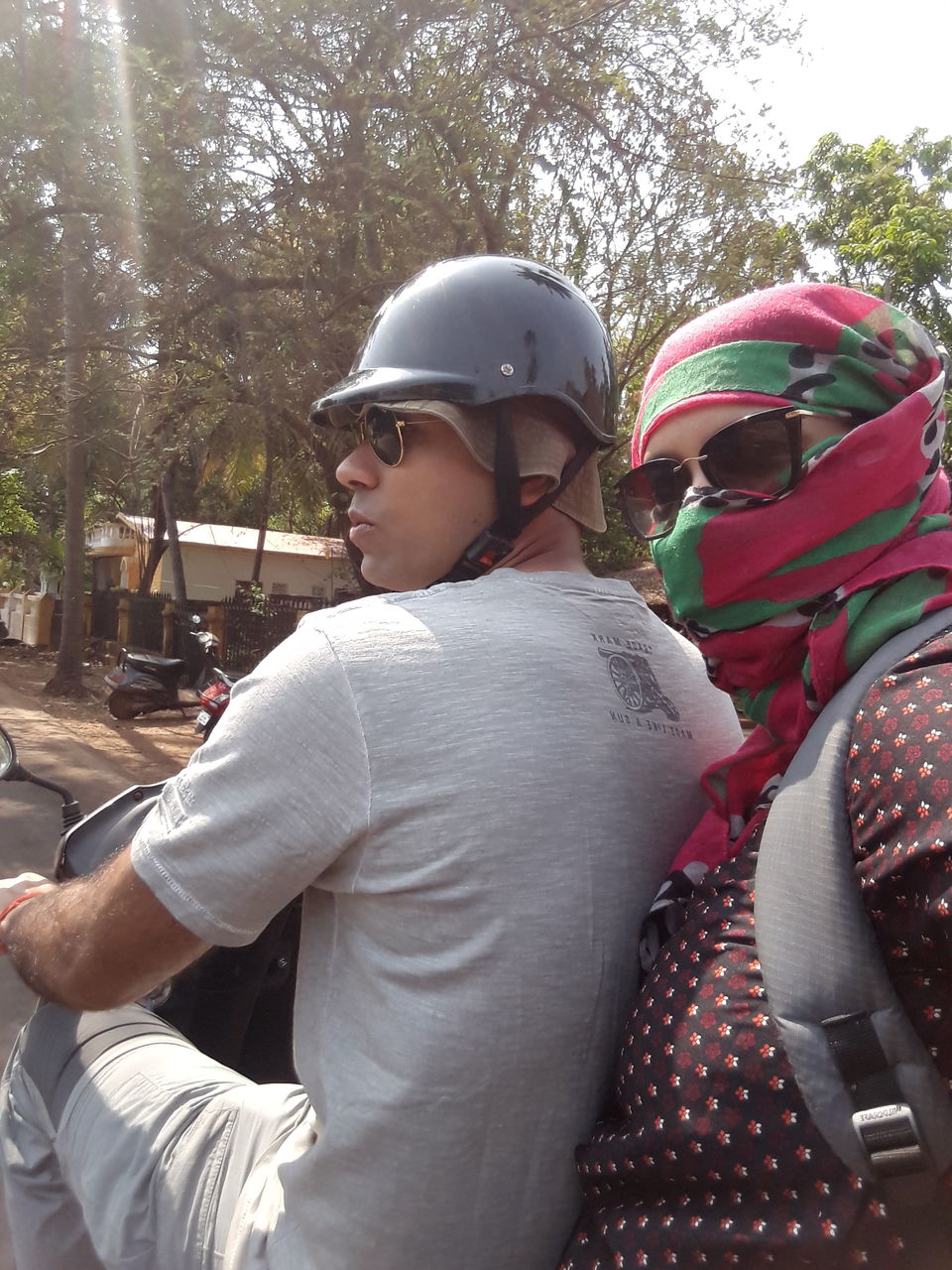 The night ended with more beer ,more music,more seafood and more relaxing at the beach. And some crazy shopping at the Anjuna Flea market....its one of the best place to bargain and buy everything under the sun that Goa offers!
Next day, a late start and for lunch we went to Vinayaka Family restaurant,it has the best rava prawns to offer and trust me you wont regret.We grabbed some local kaju feni with the goan thali to complement.
Evening we decided to explore the Chapora fort-the famous" Dil chahta he" spot!Make sure you have good pair of shoe when you decide to climb the fort and grab your own drinks!
It was an awesome view of the skyline and the fort overlooking the Chapora beach.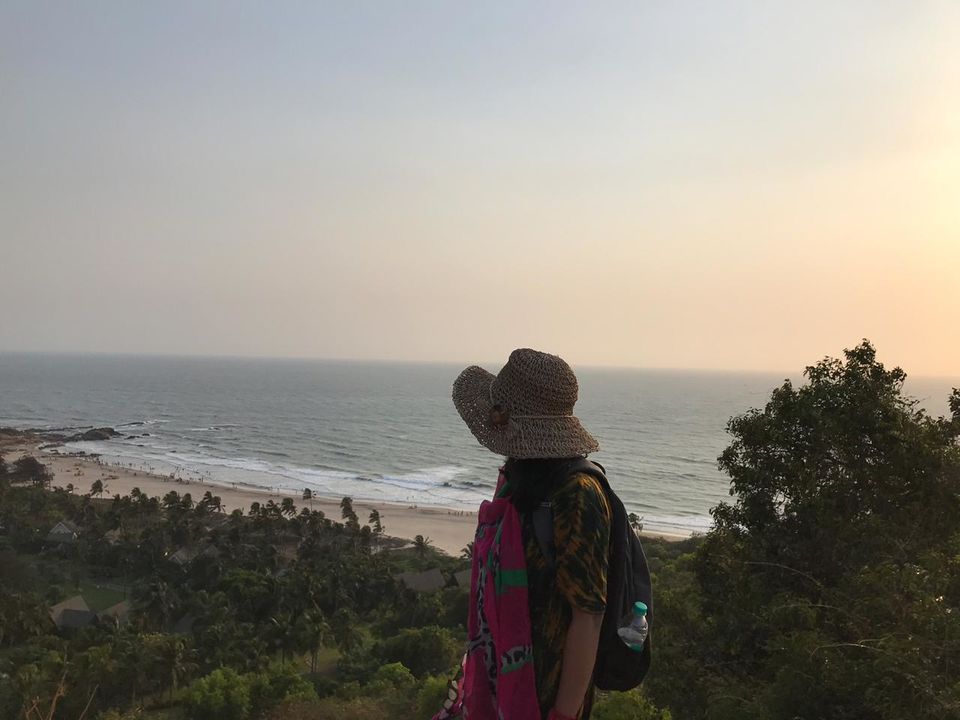 We drove back to Anjuna Beach to catch on the sunset ..just grab a beer and watch the horizon just get painted in orange and soak your soul to the natures beauty.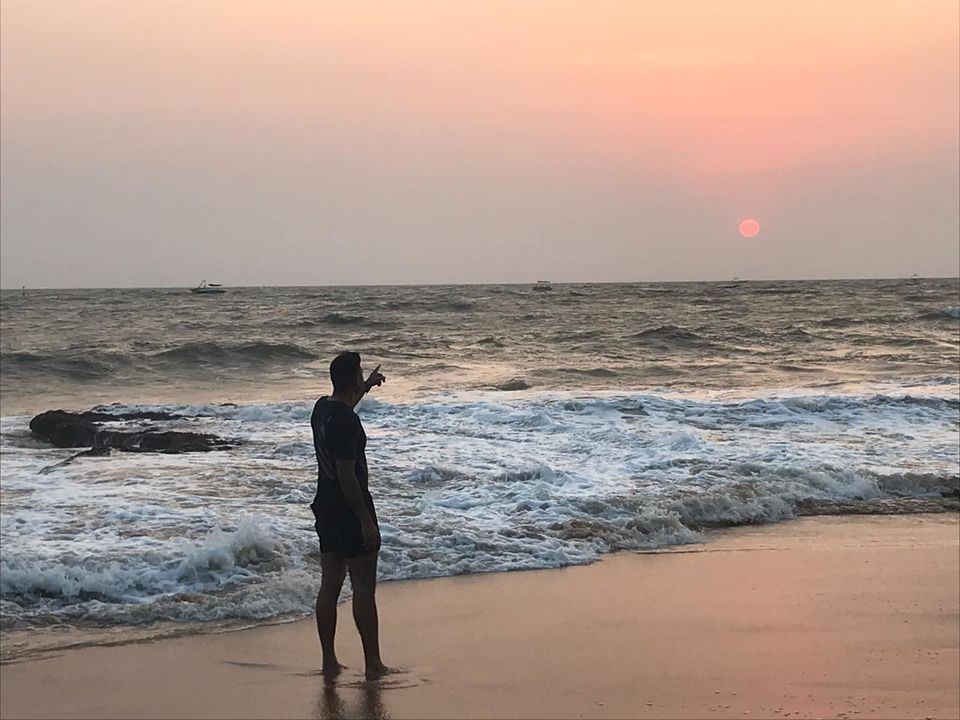 Day 4 and we decided to drive to Panjim, to buy some spices from the famous Panaji market and also a little visit to Marcou Artifact-A very cute little souvenir shop to buy handmade ceramics and home decor artifacts.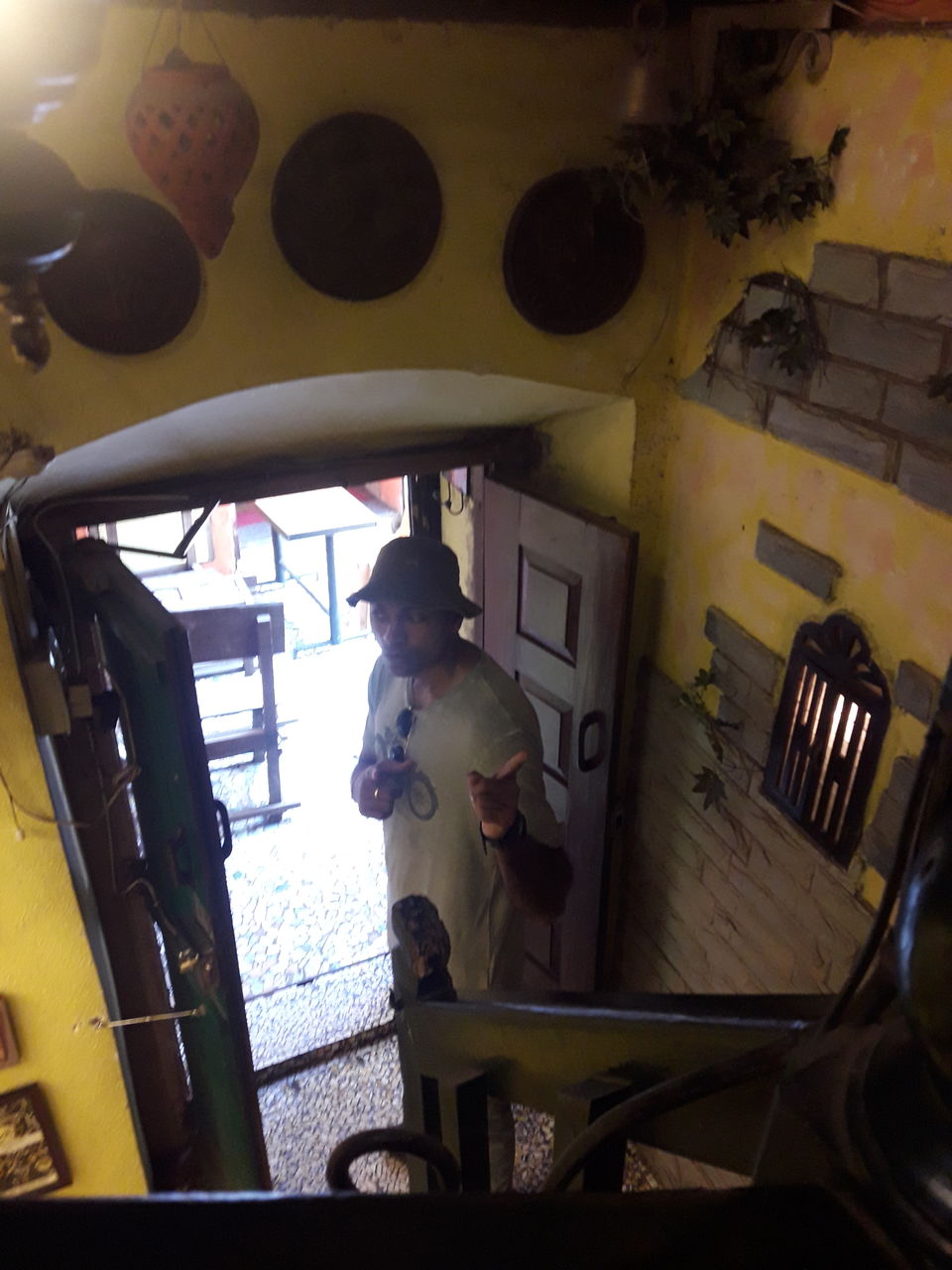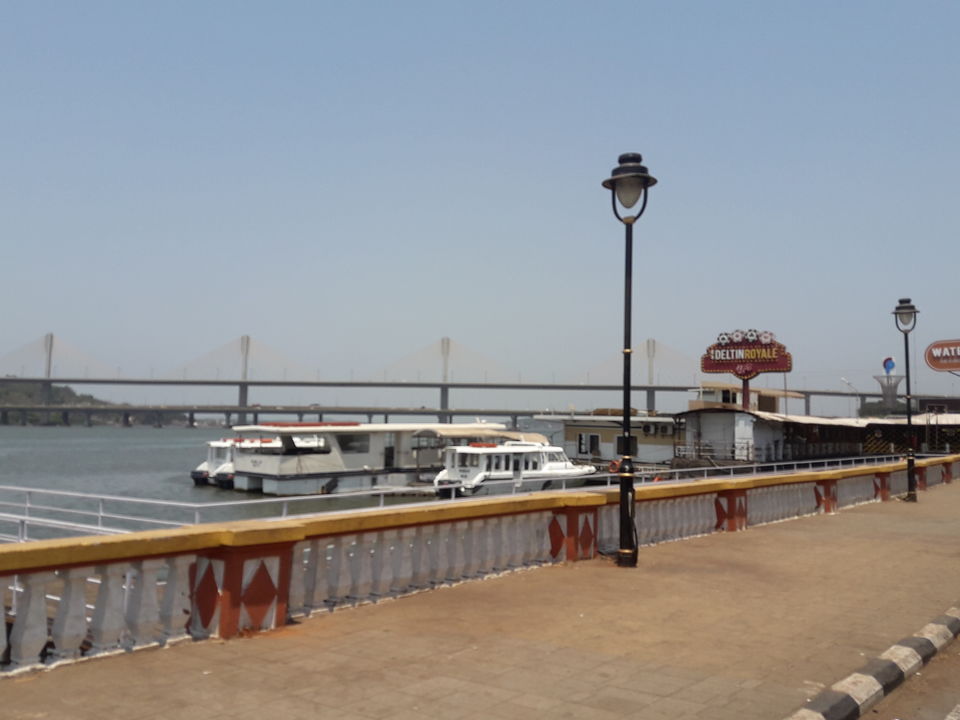 Evening we decided to make it to the famous Greek restaurant "Thalassa resturant" and o Boy!you shouldn't be missing it if your in North Goa.
Restaurant overlooking from a cliff..and such an amazing ambiance it holds.We killed the night happily!Order for the fresh catch if your a seafood lover.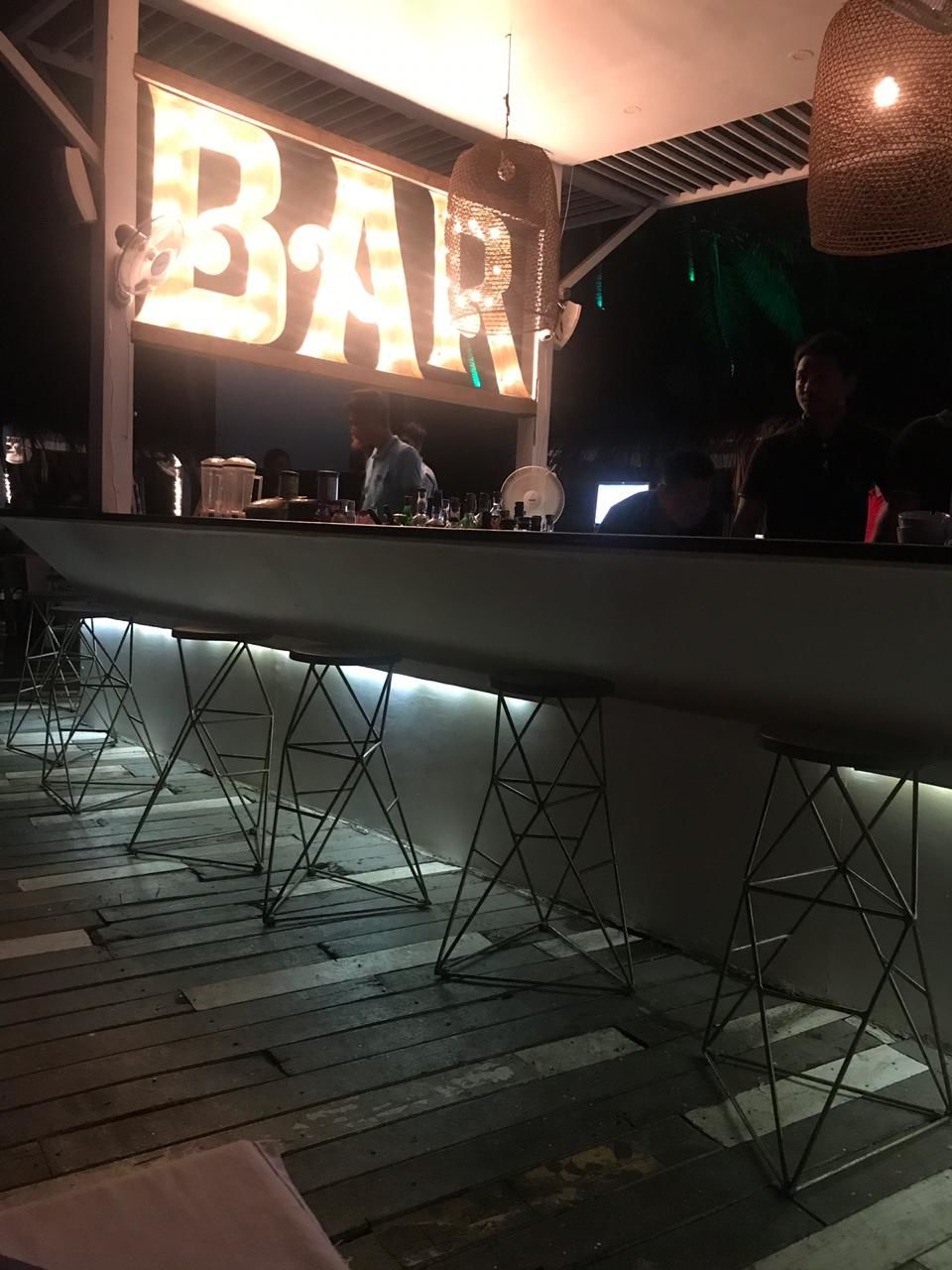 Day 5 we decided to explore Baga beach,but were heavily disappointed with the overcrowds of the beach,but managed to explore the Royal enfield cafe,a km away from the beach and a must visit for a live music,good food and display of some vintage REffs.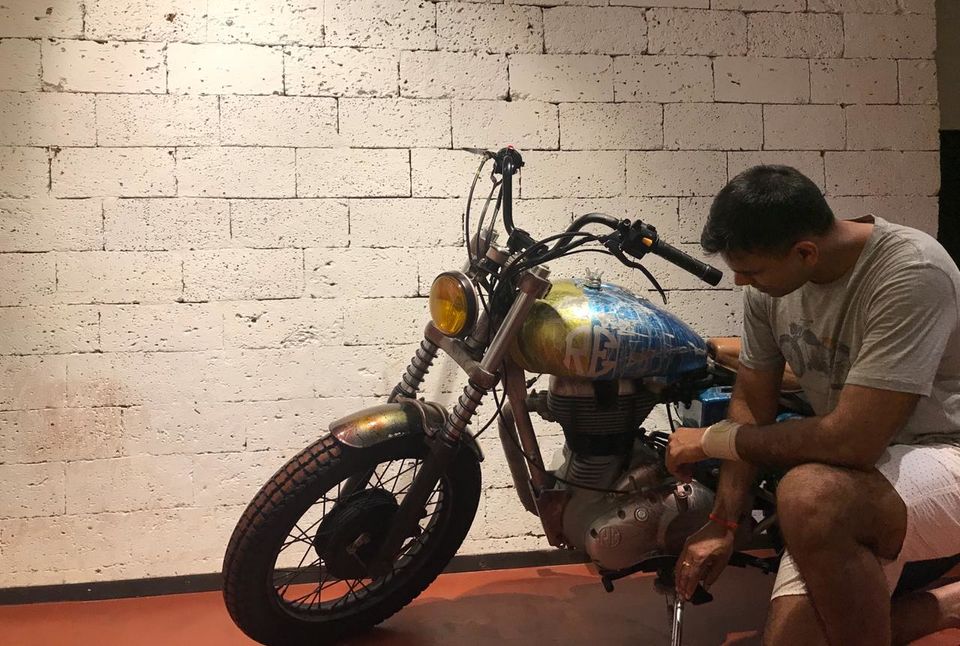 And we left Goa with some extra pounds and loads of colourful memories.
A tip for Goa-dont keep to many activities or itineraries ..as this place is best place to relax,relax and more relax!
Maka Goemcho mog asa!!