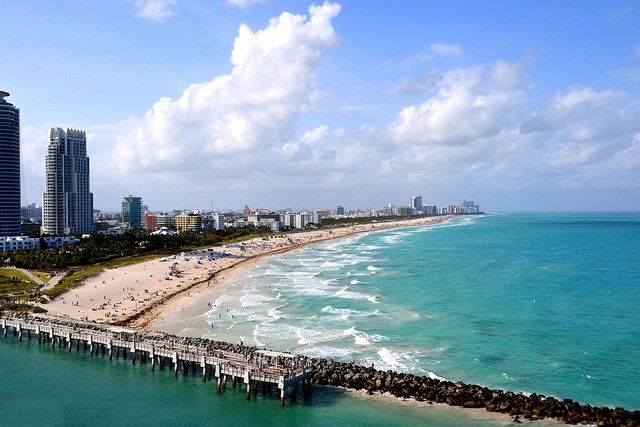 The second name of Florida is the Sunshine State. And it's not without a reason. The climate of Florida is its most valuable natural resource, which attracts the fans of sandy beaches and palm trees all year round. For example, on average this state is visited by more than 90 million tourists.
Many holidaymakers go to Orlando, but only some of them know that there are a lot of other interesting sights in a few hours' drive. In fact, Florida's West Coast is a natural pearl of America. We've created the ideal route for traveling around central Florida by car. So, check it out and go!
Everglades Airboat Tour
Everglades National Reserve is the world's largest freshwater marsh jungle, filled with rare tropical plants and mangroves, and a tour on flat-bottomed airboat is the only way to explore its amazing beauty. These swamps are home to 950 species of plants, and 65 of them are native endemics of southern Florida. Scientists have discovered there 25 species of orchids, 120 tree species and three different species of mangrove trees. 36 species of the local animals are included in the Red Book. This trip is an ideal way of acquaintance with the flora and fauna of southern Florida, complemented by beautiful and unique panoramic views.
Duration: full day tour - 8 hours, half-day - 4 hours (departures at 8am and 12pm)
Admission: full day - $134 adult /$79 kid 3-12, half-day - $96 adult /$59 kid 3-12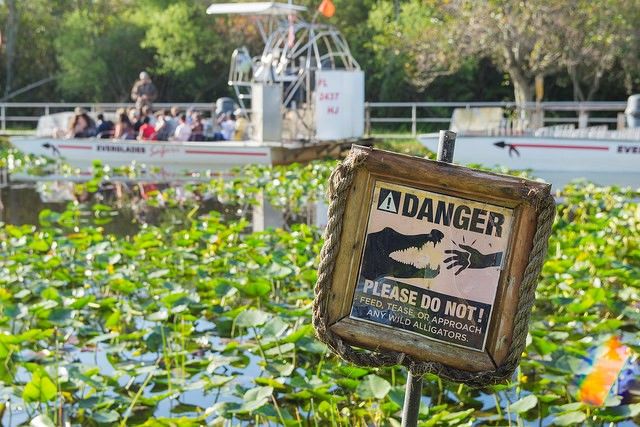 Sea Fishing in Naples
Naples is a real paradise for the fans of sea fishing, because the shallow and warm Mexican Gulf just teems with a variety of fish. In addition, this small town is famous for its first-class seafood restaurants. For example, the Turtle Club, Gumbo Limbo, and Tommy Bahama are among the 'tastiest' culinary establishments.
Duration: 4-8 hours
Admission: 4 hours - $400, 6 hours - $600, 8 hours - $700 for a group of 1-3 persons. Preliminary booking requires a deposit of $100. The price includes: delivery by boat, rental of fishing rods and bait, permission for fishing, photography, as well as cutting and packaging of the catch.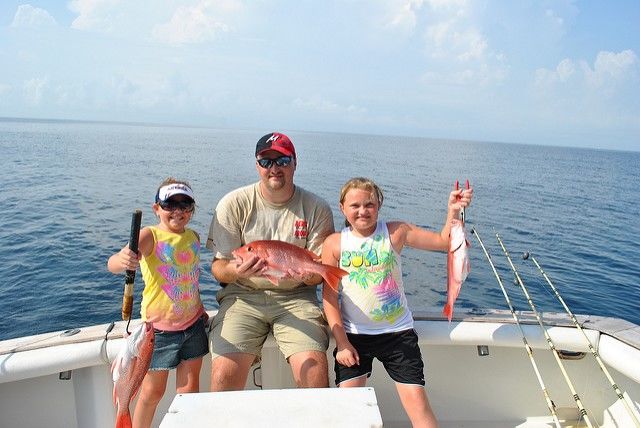 Jeep Safari
Experienced travelers know how popular jeep safaris in Europe and other resort regions are. In Florida, with its plains and developed road infrastructure, there are not many similar entertainments. However, it's possible to find the closest analog of jeep safari not far from Naples. You will have to ride with the driver, but your hands will be free for the camera. So, Florida provides enough objects for photo hunting. In general, classic 90-minute familiarization tour, tours at sunrise and sunset, bird watching, as well as 2.5-hour photo-safari are available. All the tours pass through a wild reserved area on orange full-drive jeeps with a driver-guide.
Duration: 90 minutes, photo-safari - 2.5 hours
Admission: $35 - adult, $25 - children under 12, 2-6 people in one car; photo safari - $60 per person, 2-4 passengers in the car. Starting point address - 5076 Annunciation Circle # 104, Ave Maria, FL 34142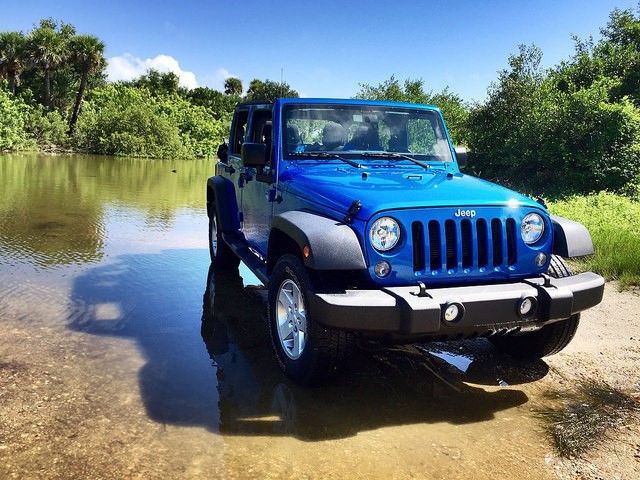 Cape Coral Eco Tour
The neighboring town of Cape Coral appeared in 1957 through the efforts of a group of realtors. The city quickly developed and even became famous. In fact, more than 640 kilometers of navigable canals pass through its territory, which makes it an ideal place for yachting. There are sandy beaches, fishing piers, a large yacht club, seven golf clubs, as well as a cozy water park. In addition, you can explore the cultural life of Cape Coral by visiting the local historical museum, theater and art studios.
Duration: 1.5-3.5 hours
Admission: $30-$56 depending on the tour, including lunch on the nature.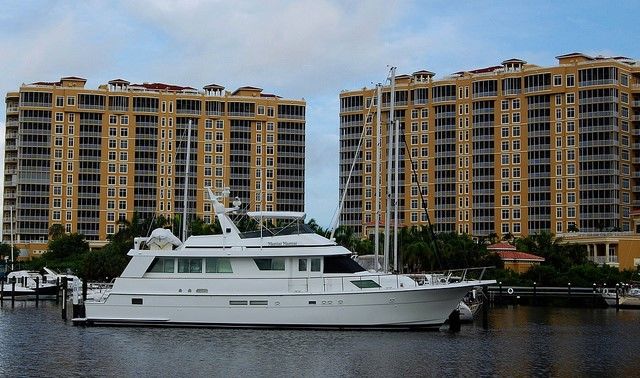 North Port Mineral Springs
Those who wish to gain vitality from nature and improve their health should definitely head to warm mineral springs of North Port. Externally it's a small, shallow and safe lake. In the center of the lake there's a hidden a deep cave under the water, which goes deep into the earth. Water comes from there under high pressure, with a temperature of more than 36°C, then it mixes with water from less deep layers, cooling down to 29°C. Thirty thousand years the water saturated with minerals was in a kind of trap at depths of more than 2 kilometers. Now it pours out from the bowels of the earth at a speed of 30 thousand cubic meters per day. Mineral salts dissolved in water have a beneficial effect on the restoration of the body, the work of the heart and kidneys, improve blood supply, and help with arthritis.
Duration: the entrance ticket is valid until 5pm
Admission: $20 for the whole day, address 12200 San Servando Ave., North Port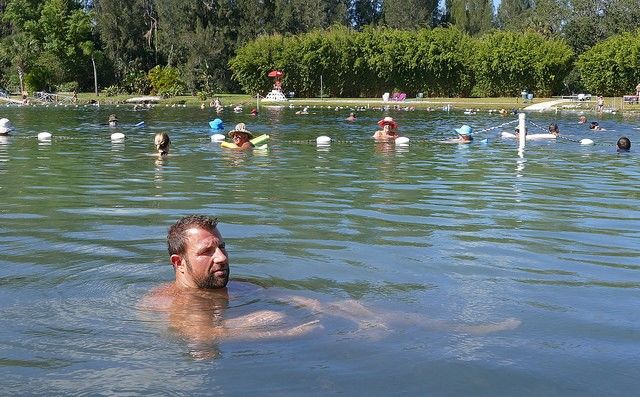 Car trip around the West Coast of Florida is an ideal way to explore the greatest sights of this part of the state. So, you can rent a car in Orlando, head to Everglades and then start your journey. Are you a young driver? No worries! Orlando under 21 car rental is also at your disposal.