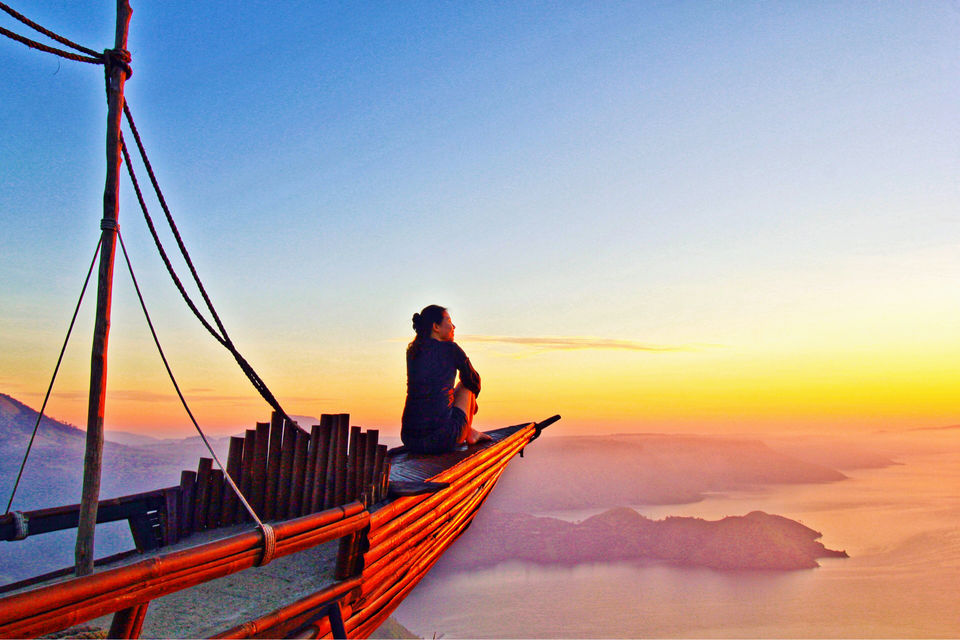 Don't miss out this amazing sunrise if you happen to visit Lake Toba - Medan, Indonesia.
Hotel : Taman Simalem
Book your stay at Taman Simalem , with choice of Waterfall room or Tongging point (Lake View).
I stay at the Tongging Point for the first night but unfortunately we get a Mountain View instead of a lake view. Be sure to make your room booking class deluxe above and request for a lake view room upon booking.
I prefer my stay at the waterfall villa. Quite environment surrounded by nature and a pleasant waterfall sound.
Best choice to book with Agoda.com breakfast included.
Wake up 5am in the morning, about 30 mins to drive up to the hill top.
Chilly weather with very dark surroundings, so is better with a torch or use flashlight from your phone. Be careful and mind your step as it's really dark on the top.
All the wait is definitely worth for the view.