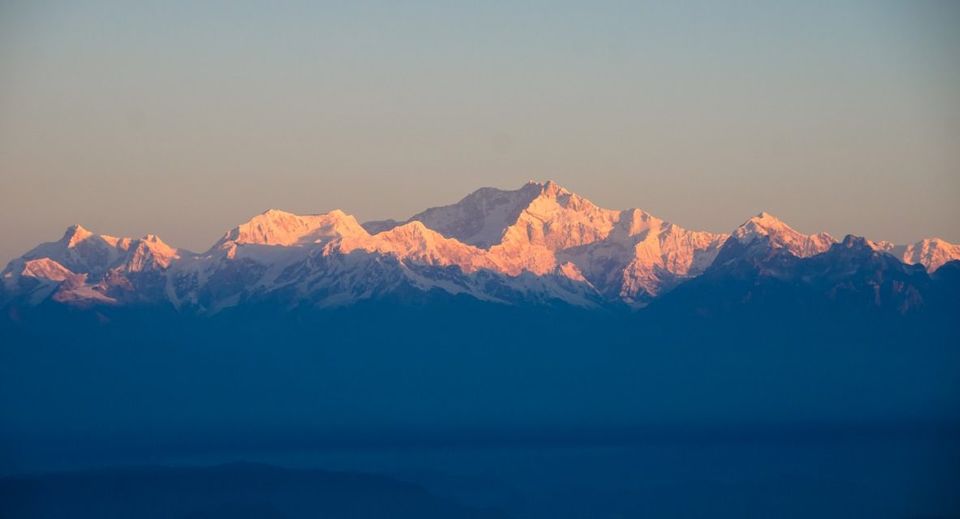 One of the recommended activities to do in Darjeeling as per the guidebooks was to watch the sunrise at the Tiger Hill (this is different from the Tiger Hill in Drass), and so we decided to give it a shot. At the right time and spot, one can see the sun rising from the mountains on one side, following by a panoramic view of the Kanchenjunga in the morning light.
The sun rises earlier in the eastern parts and to us it meant waking up at 3:00 am and getting ready in chilling cold, since the driver was coming to pick us up at 3:30 am. Apart from the routine of the sun, going early also means one will get a chance to park the vehicle closer to the summit and get a good place on the watching platform.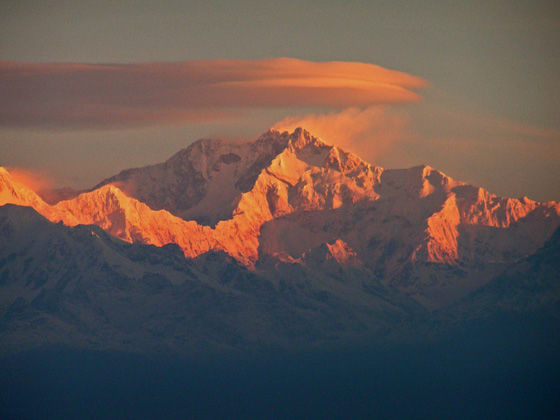 Camping Details
Camping in Tiger Hill Darjeeling has been started by off road adventure since 2011, Tiger Hill is located 11km (6.8 miles) from Darjeeling town and above Ghoom. It's the highest point in the Darjeeling area at an altitude of 8482 feet (or 2590 meters).Tiger hill has earned international fame for the magnificent view of the sunrise over the "Kanchenjunga" and the great eastern Himalayan Mountains. Even Mount Everest, the world's highest peak, is visible from here. The hesitant rays of the early morning sun paint these peaks in pale gold. True that the blaze of rapidly changing colours of the snow peaks as the sun strikes is an awesome view, but Tiger Hill is great even otherwise. It's a destination by itself offering not just great views during sunrise, it's a place where you can soak yourself with Himalayan serenity anytime during the day. The view of Darjeeling from tiger hill is also mesmerizing. Off road adventure has started camping in Tiger Hill Darjeeling for Two Main Reasons:
1. Well there is no person in world who doesn't like adventure and our camping of tiger hill will give you a adventurous experience of camping. It's also a way to be more close to nature and enjoy true atmosphere of hilly region of Darjeeling. A windy place with zero visibility coz of Fog and you with your friends and families in camping tiger hill, One can only experience a different kind of fun and peace.
2. If you are in Darjeeling then there are 100 percent chances of your trip to tiger hill Early Morning( drive to tiger hill from Darjeeling at 3 am for sunrise), Overnight Camping in Tiger Hill will not to make you Wake early morning and drive a hour to reach tiger hill from Darjeeling for sunrise, well in season time vehicle can't even reach tiger hill as of heavy traffic so you might half to walk a kilometre. Our Camping in Tiger hill Darjeeling will make it easy for you as we will wake you before half n hour and you can go for sunrise in time with no rush.
Adventurous experience and must to watch sunrise, Both you get during our Camping in tiger hill. A Trip for life every person visiting Darjeeling must try.