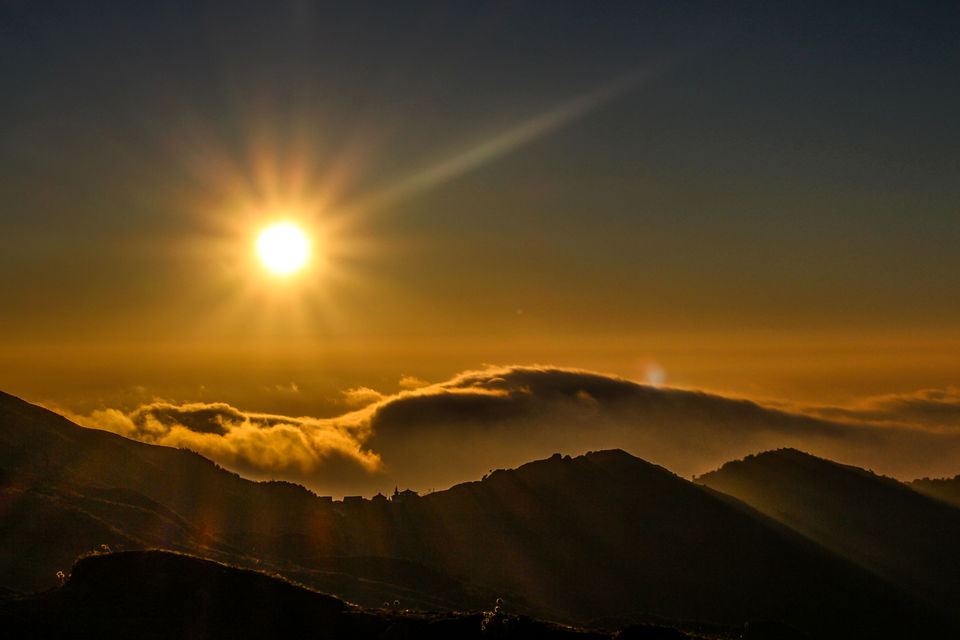 #TriptoTakeMeToSandakphu
Mountains know no boundaries.
I took this picture at Tumling, Nepal while on a trek to Sandakphu, West Bengal last December with Youth Hostel Associations of India [YHAI]. The beauty of Sandakphu trek was that I constantly moved between India and Nepal. Mountains do not ask for a passport. They just ask for free-will and some guts.
Tumling, Nepal was my second camp during the trek. I reached there around 15: hours and it was pleasingly cold then. The camp leader informed me about the small hill behind our rooms from where the Sunrise was worth seeing. I noted that down. I always wanted a picture of the rising Sun. Being born and bought up in Bombay, India it is nearly impossible to take a picture of the Sunrise.
The temperature decided to drop to -1 degrees by supper. I did not bother much as it was bed-time and I was going to be as cozy as a cat inside the quilt. But, I did wonder what the early morning temperature would be.
I woke up early the following morning at 5: with the enthusiasm of a little puppy. The water drops dripping from the tap had frozen. Fear dwelled in as to what awaited outside the closed door. I gathered courage and stepped outside and climbed the hill to get the best view of the rising Sun. A local dog accompanied me. I believe that these dogs have witnessed and felt what no man will ever see and feel. I waited and waited for the Sun to rise in the blistering cold. All I could see was a sea of clouds and then all of a sudden, lo and behold – the Sun rose. The Sun did make me wait but when it rose it came out with all its might. Oh, boy!
People cheered. Shutter sounds echoed. There were happy faces all around. The Sun must have felt really special that morning. Indeed, the Sunrise instills a feeling of joy & hope. It's a beautiful sight. I shall cherish this moment forever.
P.S - This is my first capture of the rising Sun.
P.P.S - I have framed this picture at home.