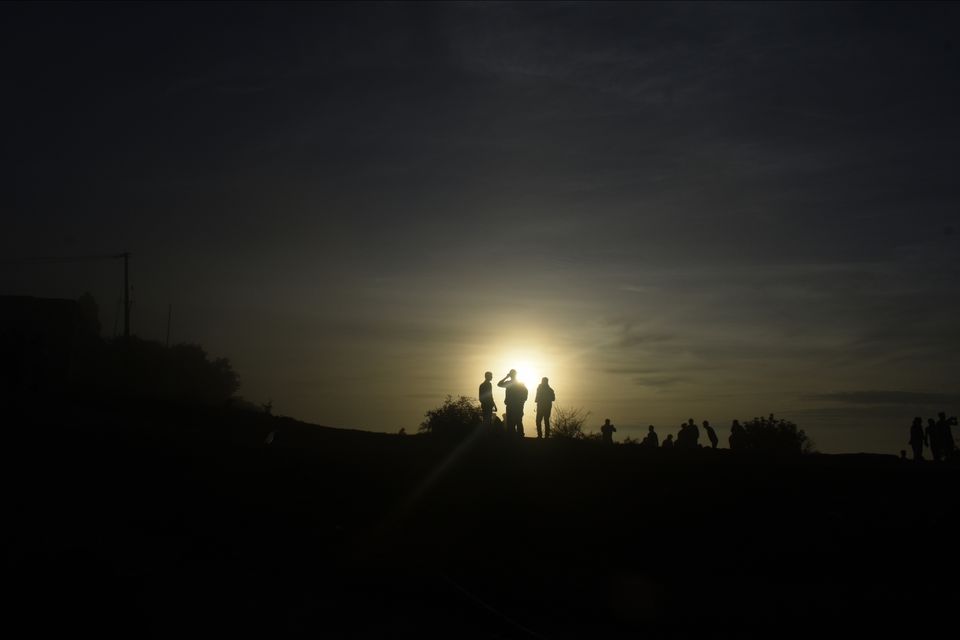 Nandi Hills offers panoramic sceneries from the hill top, which was not only breathtaking but also enthralling, especially during winters. There are many other places in and around Nandi Hills, that one can explore, and thus spend some quality time on weekends. 
We started off for a bike tour to Nandi Hills, just 60 kms from the North Western corner of Bangalore city. Nandi Hills, about 1480 mtrs above MSL, is an ancient hill fortress located just outskirts of Bangalore, near the town of Nandi. Also called as Nandidurg, because of the impregnable fort of Tipu Sultan of Mysore, which Cornwallis could capture after 3 weeks of siege during First War against him. After the Britishers controlled the fort, it became a popular summer retreat for British officers also. In traditional belief, the hills are the origin of the Arkavathy river. During the Chola period, Nandi Hills was called Ananda Giri meaning The Hill of Happiness. At present, Nandi Hills has become a popular picnic spot among the Bangaloreans who love weekend breaks. Coming back to my itinerary, we reached Nandi Nills after about 2 hours of riding through the city traffic and after 2 to 3 tea breaks in between. During our ascent to the Nandi hills, we stopped at several places to mesmerise ourselves with the panoramic view points, including the serpentine roads which we travelled to reach the top.
The hills is supposed to be the origin of the river named Arkvathy. There is a temple that is dedicated to Lord Shiva.
Nandi Hills serves as a great weekend destination, specially to watch the morning sunrise and enjoy the foggy chill. It is so named because the hills represent a sleeping bull.