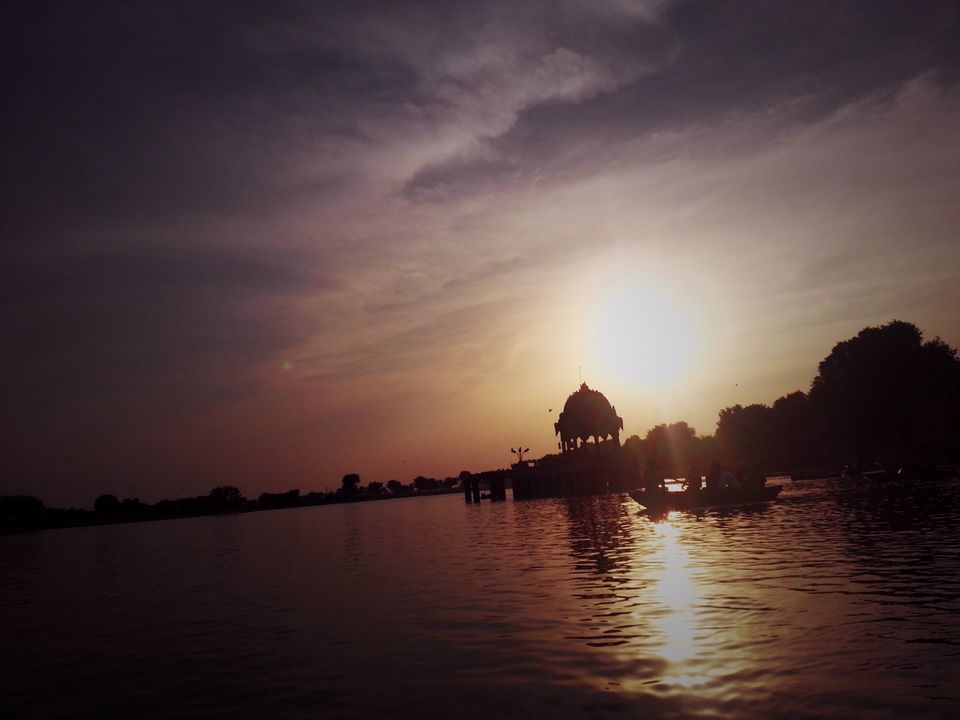 After having a heavy rajasthani meal we took a walk to Gadisar lake to witness sunset. We went on peddle boating for 30minutes. Witnessing sunset in middle of a lake was another memorable event of our trip.
We reached Gadisar lake around 5:30pm. There were jewellery stalls and i took a look at them. They were good but expensive. As we had plenty of time we decided to go on peddle boating. Its costs 100 rupees for two. It was before sunset we started.

Sky was clear and there was less crowd. Lake is quite big and it takes nearly 30 minutes to complete full round. View was majestic.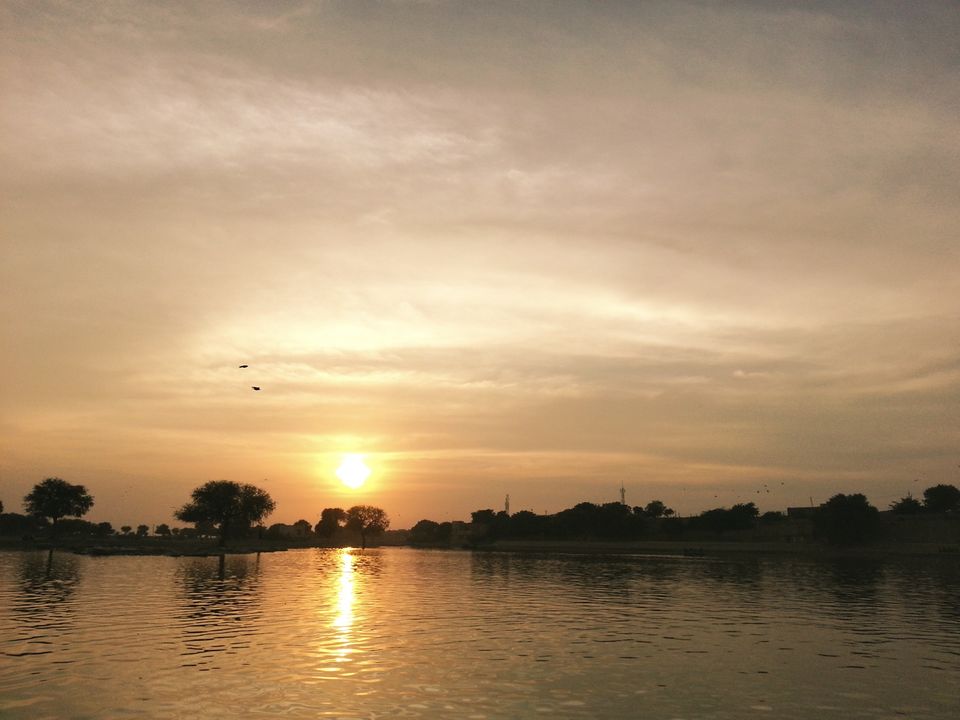 This sunset experience was quite different from the one in desert. Reflection was beautiful.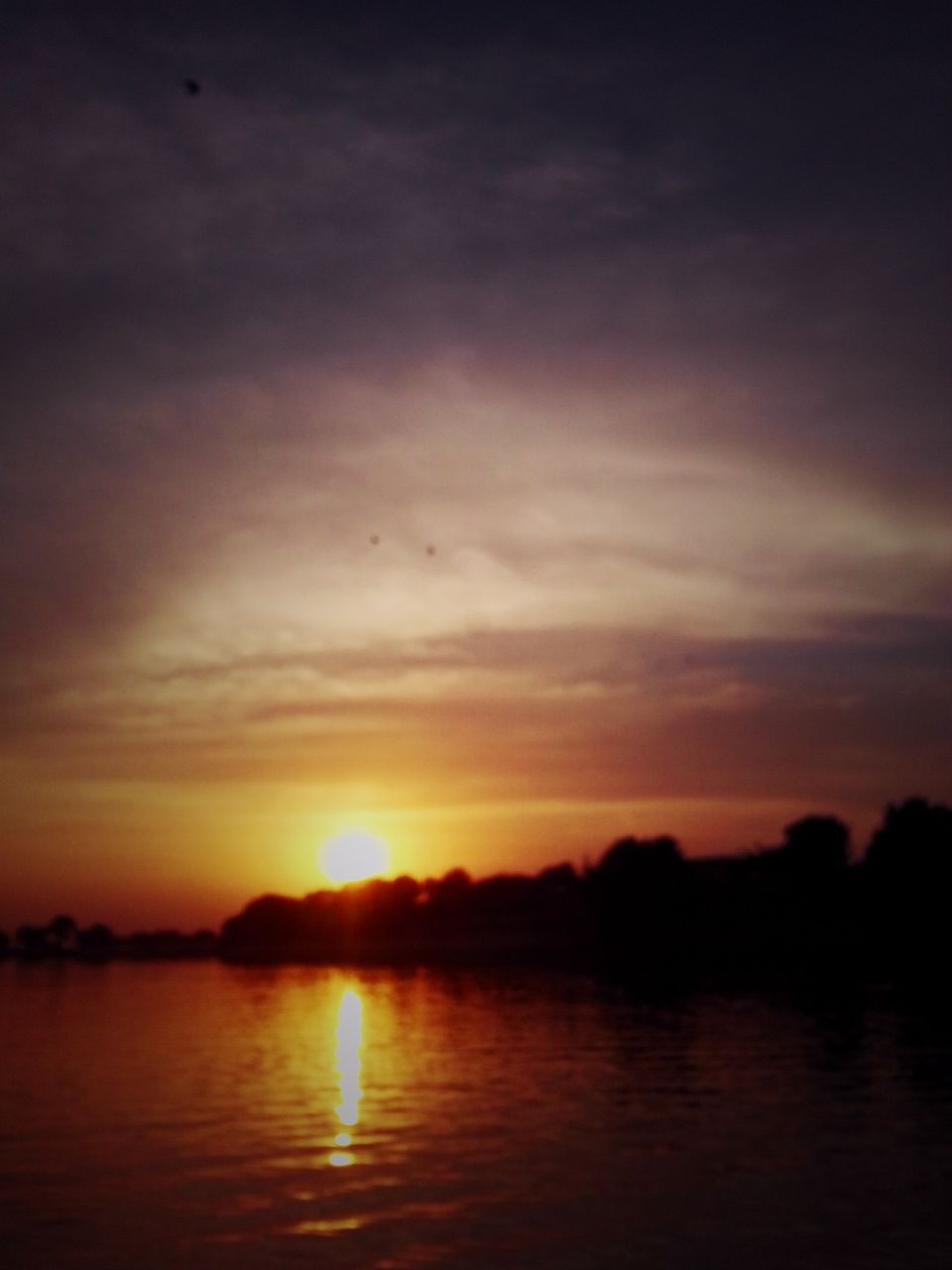 Here are some more sunset pictures.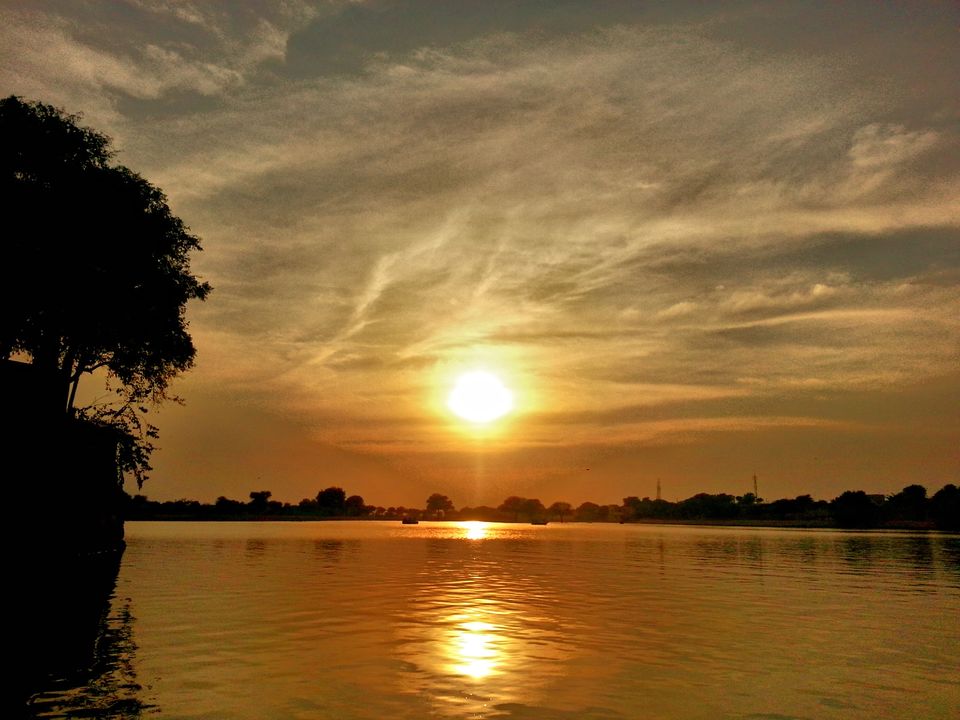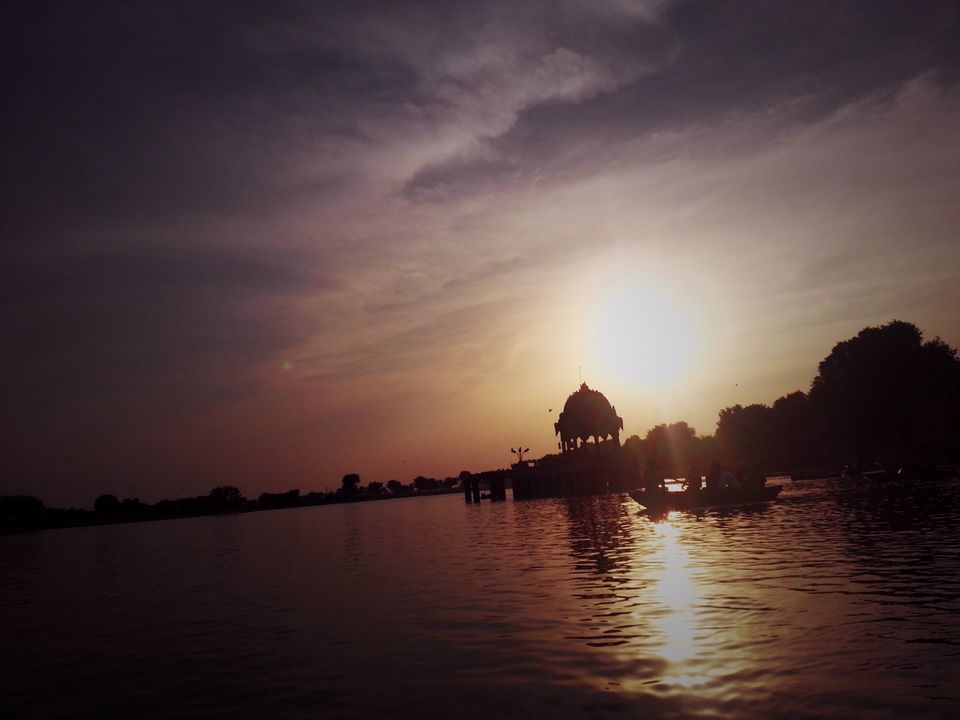 No doubt this was one of the best sunset we witnessed.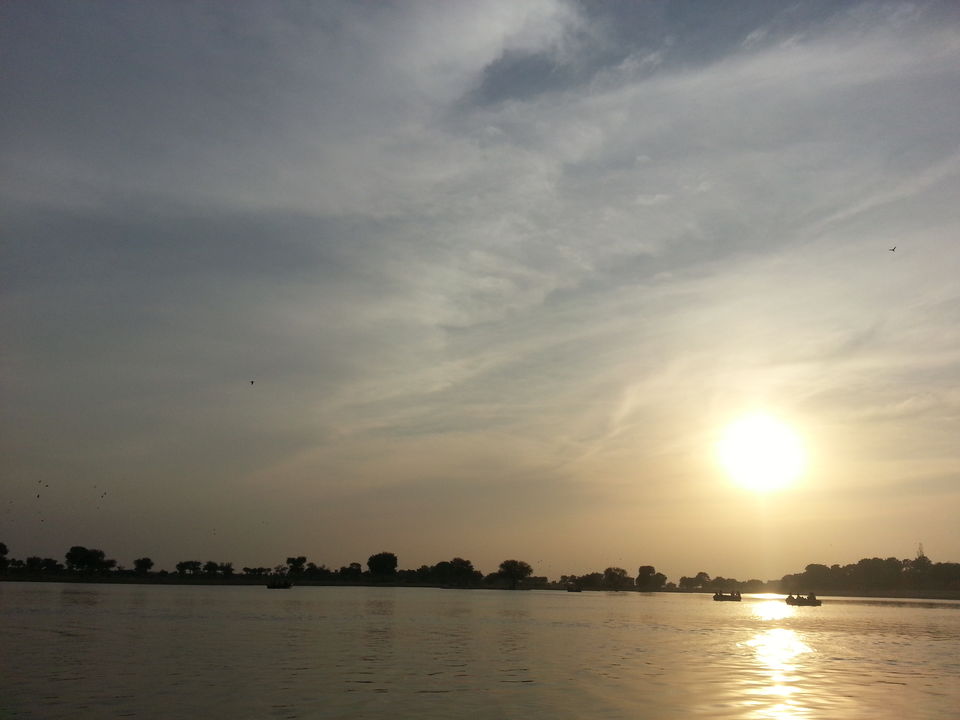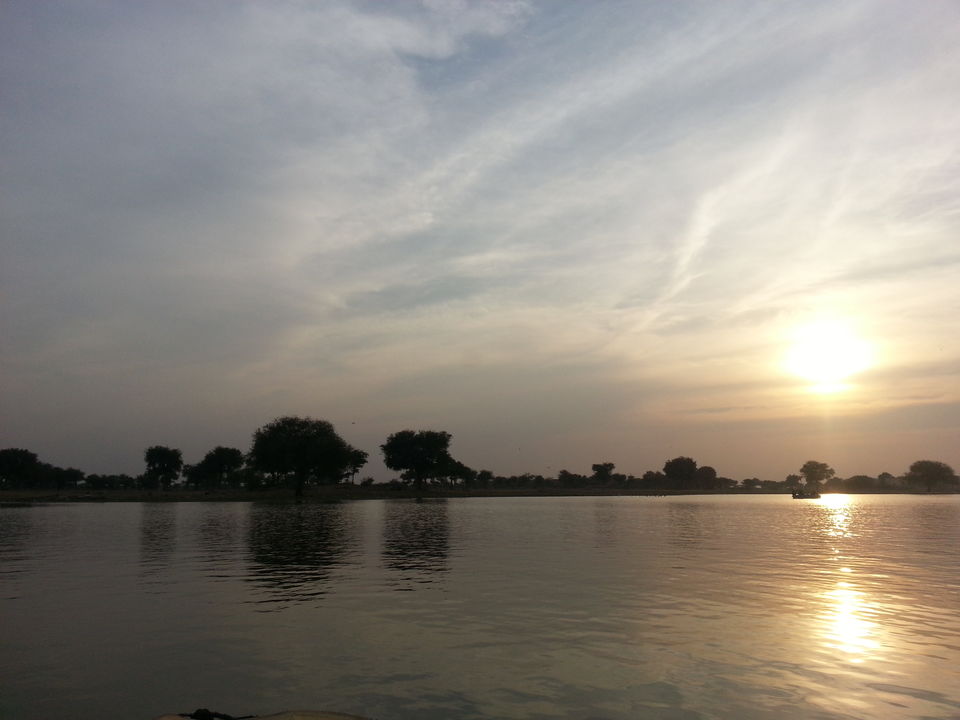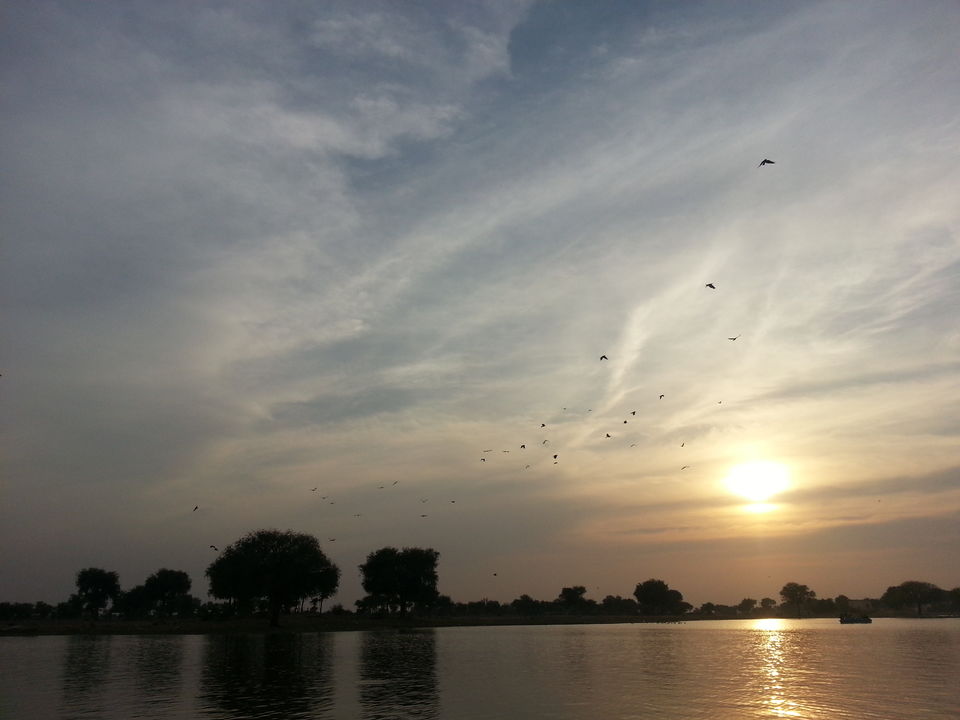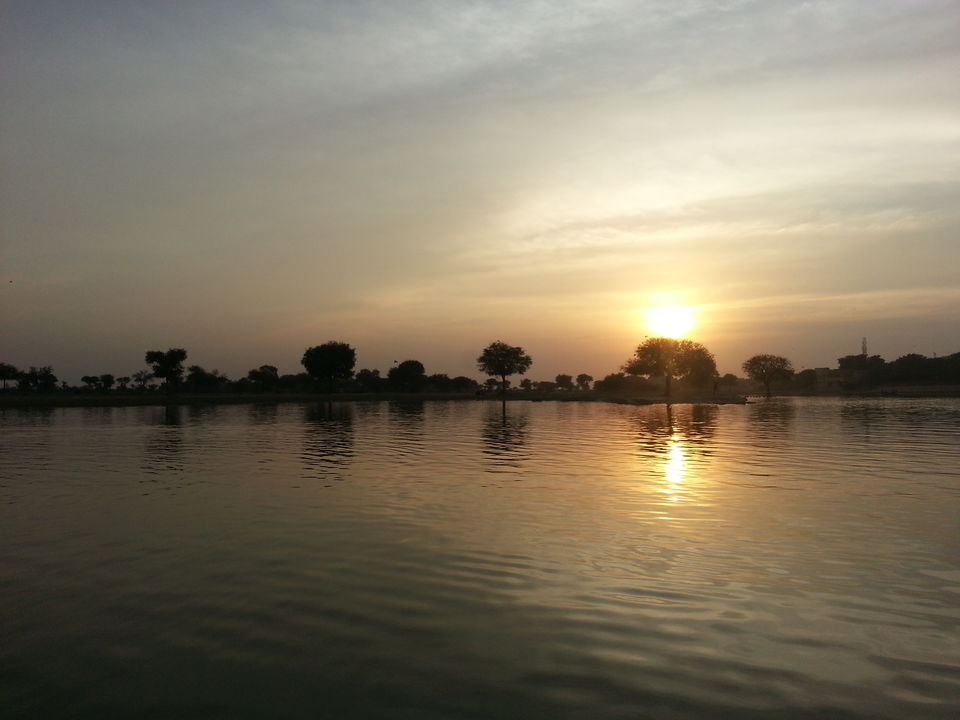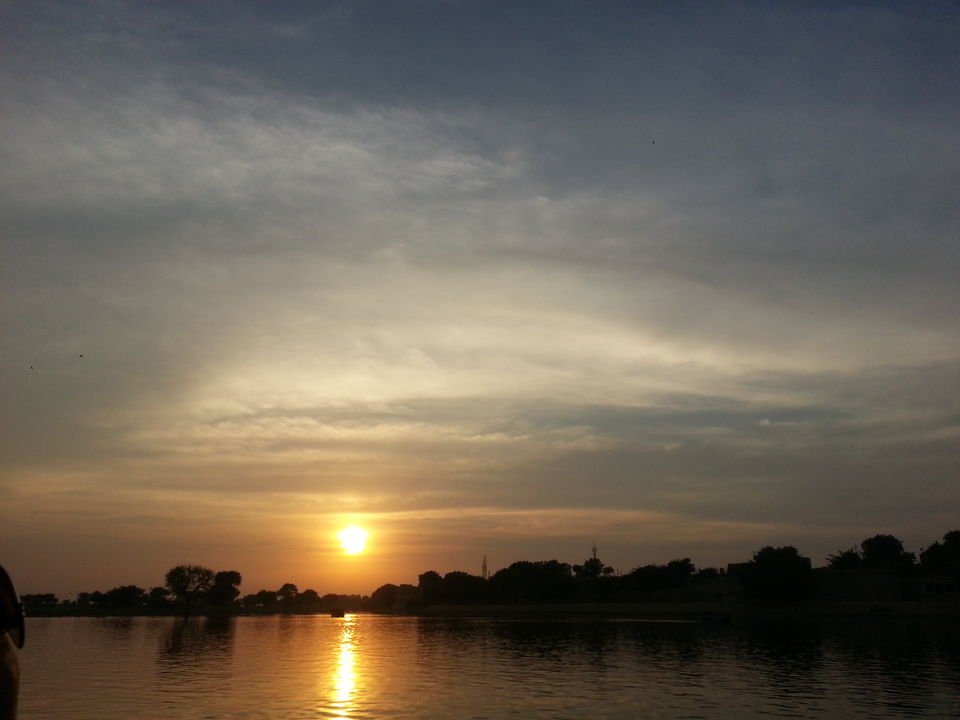 There is a view point nearby which gives good view of fort in sunset. We had hot keasr milk with lots of malai near entrance before we left. It was exceptional.