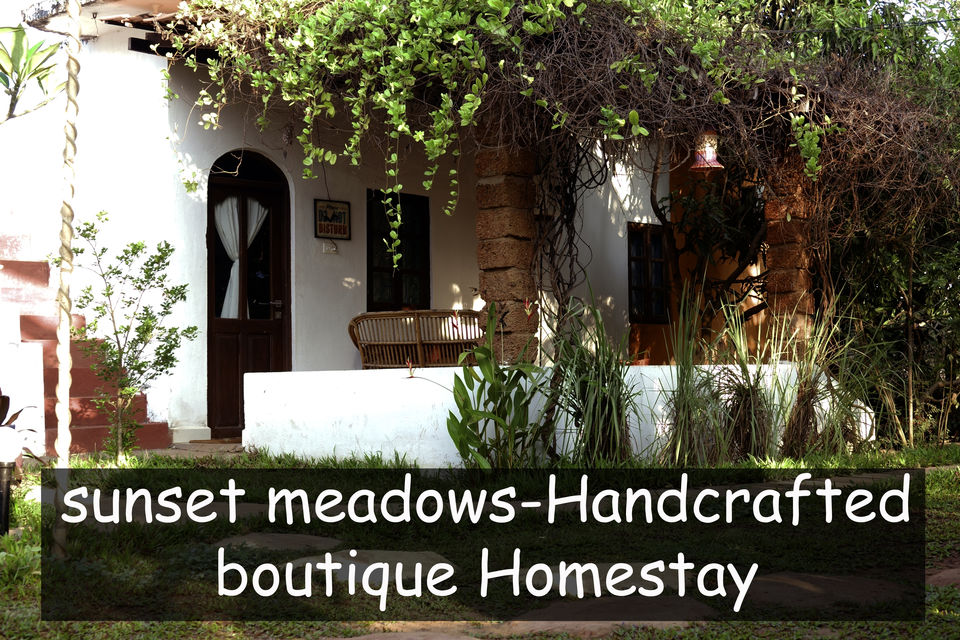 Sunset Meadows is like a beautiful poem. In this boutique homestay, everything is crafted and decorated with love and efforts. The handpicked decor with the personal touch of hosts. The property is mesmerizing, every villa and cottage is unique and has its own charm.
Ideal for
Sunset Meadows is for all, it is rare to find a place which serves all, whether you are a group of teenagers on their first trip together, young couples looking for privacy, family to spend time together, solo traveller in search of finding self, solo women traveller looking for safety and adventure at the same time or someone who just want to relax and be close to nature, sunset meadow will pass your expectation with flying colors.
About the property
Arrival
Goa is tranquil in the early hours and cloudy day with an occasional drizzle made an hour journey beautiful. The host Sonika booked a taxi for us in advance. The taxi arrived on time and we traveled to North Goa. The location of this boutique homestay is not far from the famous tourist points and still, offer the luxury quite private serene right from your villa. idyllic location for people who are looking for a peaceful stay but want to be a leap away from major tourist points.
The Property
For me, it was a fairytale-like entrance. I crossed a beautiful wooden bridge to enter the property, the wooden gate opens to a captivating backyard with brimful flowers and plants. The trees were loaded with fruits, Mangoes, Coconut, Chikoo, banana, Papaya and many more. Chirping birds were creating a melodious song and the early sun-rays makes the pool water glitter.
On left there is a open kitchen, barbecue, wooden pizza oven followed by the dining area, pool, Poolside Bed and Lounger and hammock to relax on right beautiful nature retreat villa followed by hosts villa, Nature cottage, Goan cottage and beautiful meadows around it.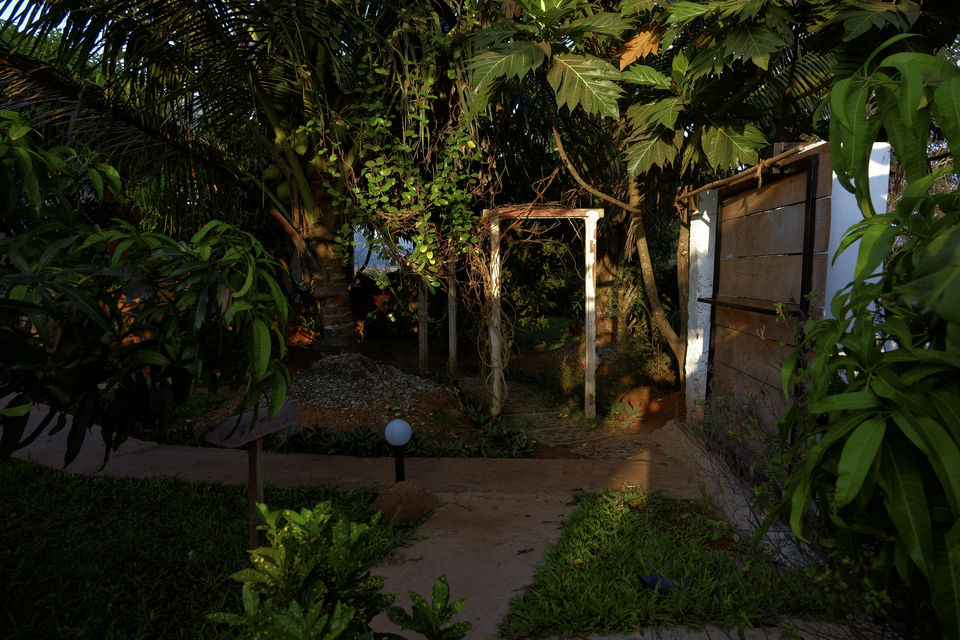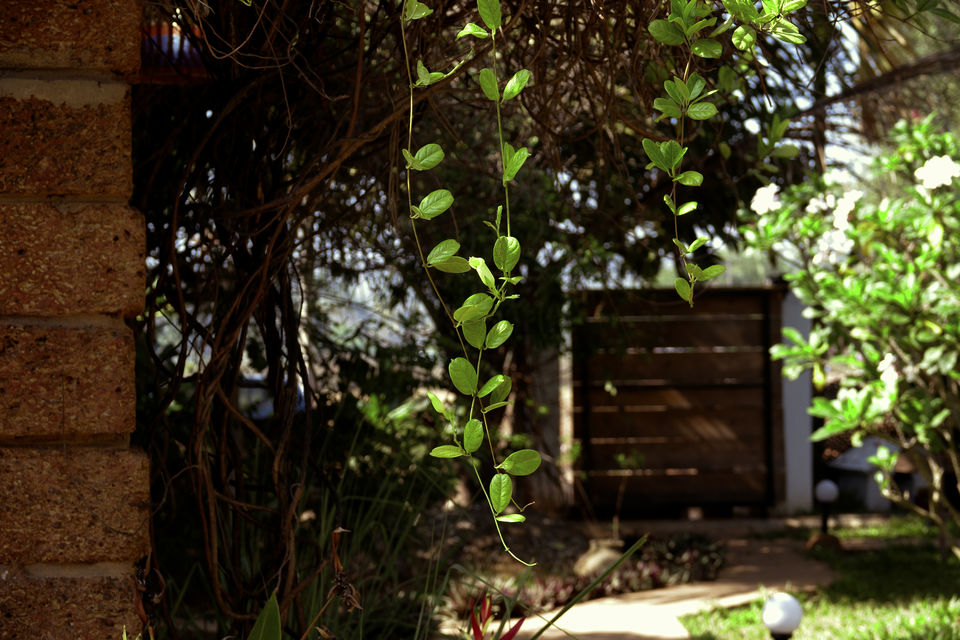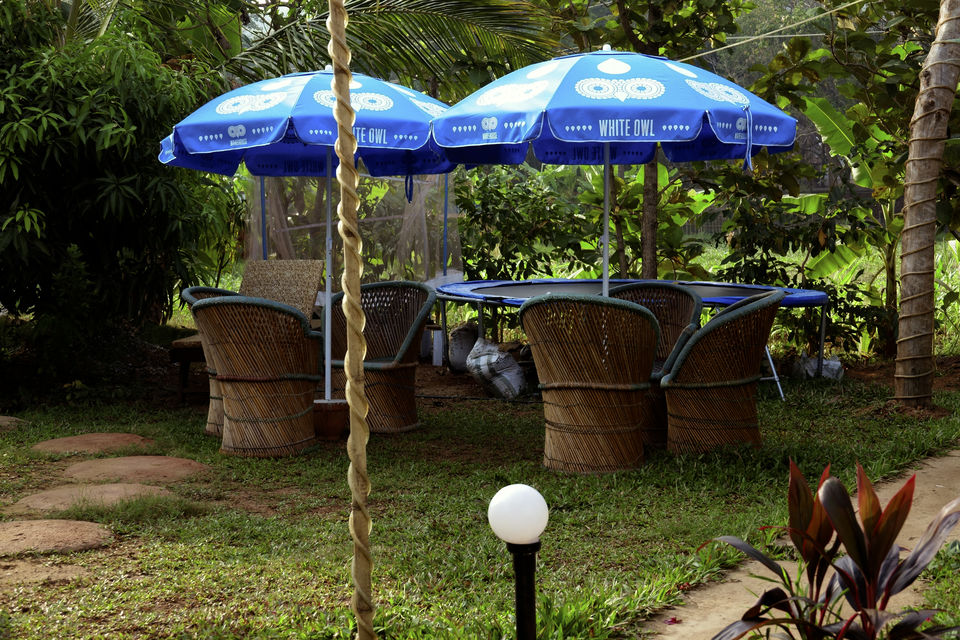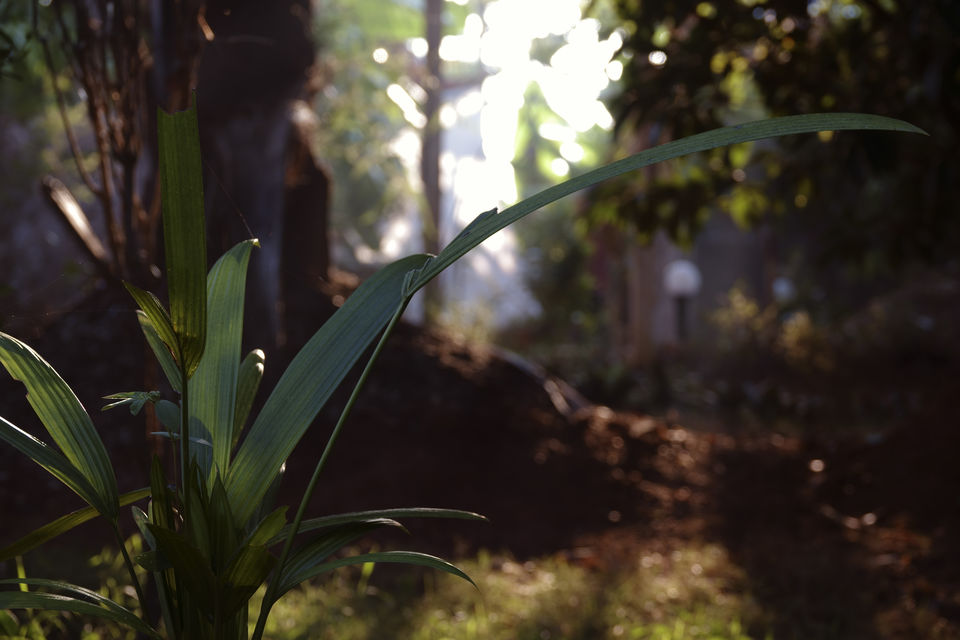 The pool at Sunset Meadows
The Sunset Meadows have a beautiful pool at there property. The pool is close to the the dinning area, so whenever you feel hungry and tired while swimming, take a snacks break. The pool is surrounded by trees.You can relax at shaded lounge chairs and beds next to the pool.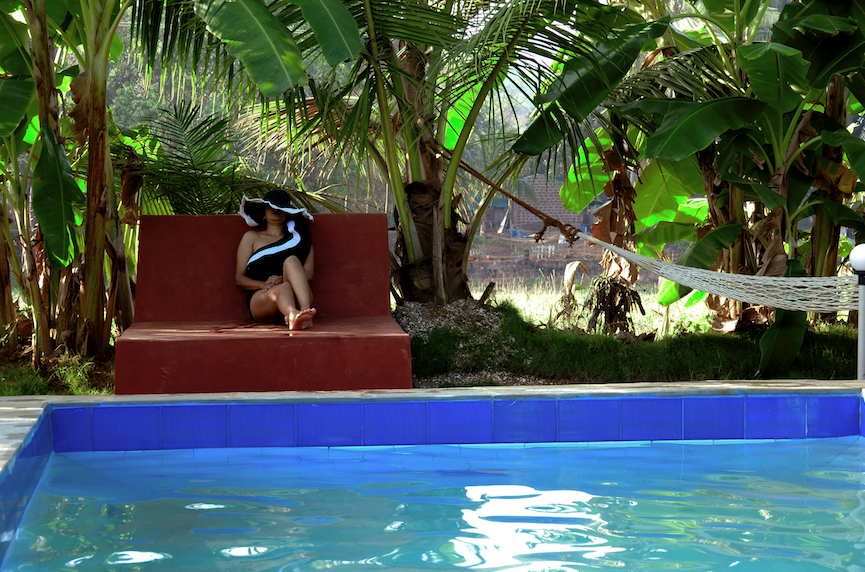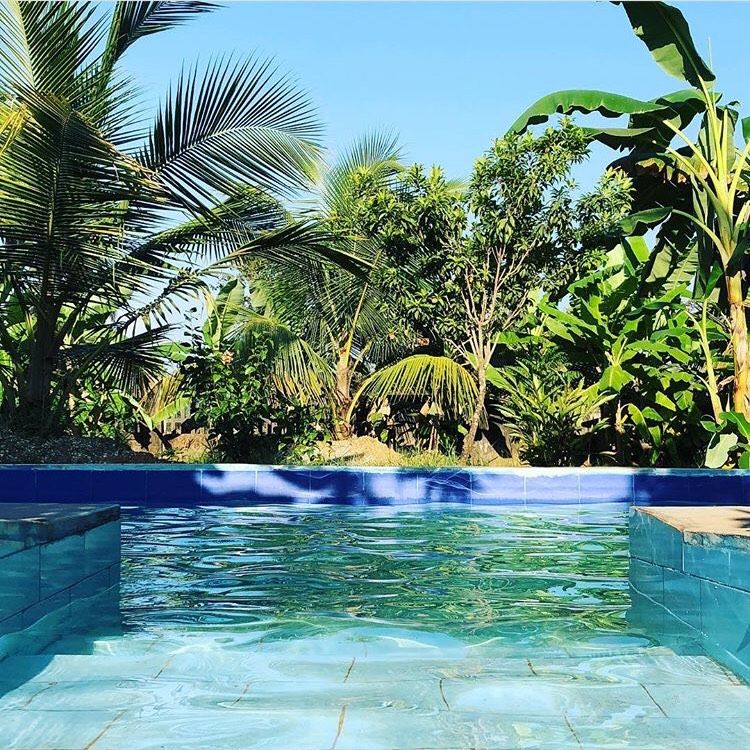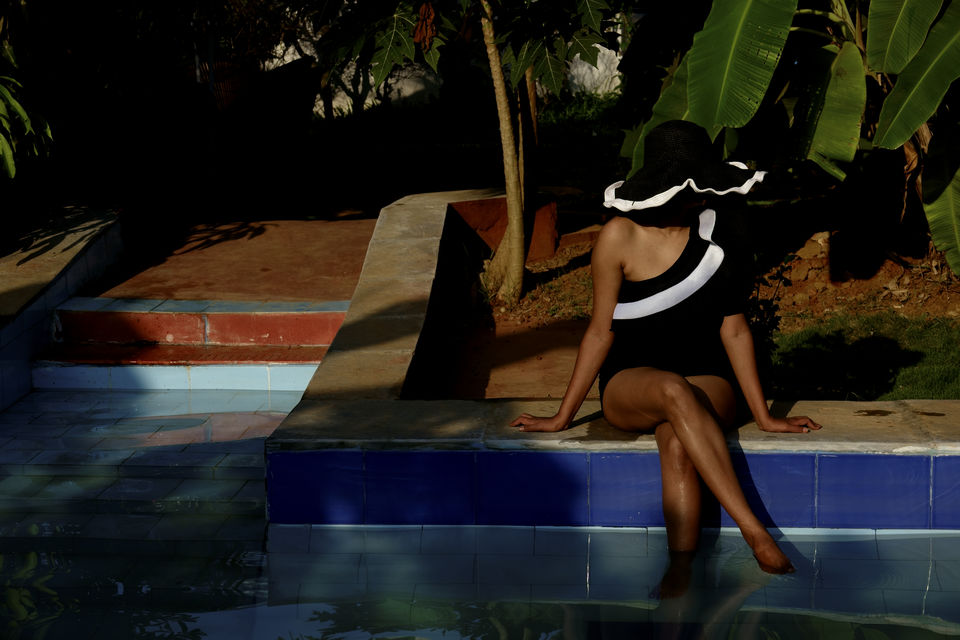 Rooms
All rooms are beautifully handcrafted, rooms are spacious and cosy. Every villa and cottage is unique and decorated with distinct artwork and decor.
Types of rooms
Boutique nature retreat villa
Boutique nature retreat villa is beautiful and cozy 2 BHK villa ideal for a family or group of friends. The kitchen is fully equipped and you would be able to prepare your own meal. Both air-conditioned rooms are equipped with all basic facilities. wooden cupboard, beautiful triangular rack, dressing area. Colorful curtains and bedsheets add to its charm. Both the rooms open to a private sitting area facing its own small garden. from one room you can view the mesmerizing sunset across the beautiful meadows right from your bed. The villa's front porch faces the main backyard and the pool. The front porch has a small sitting area with a wonderful view of backyard and pool. The artwork and decor with hosts personal touch is unique and cozy.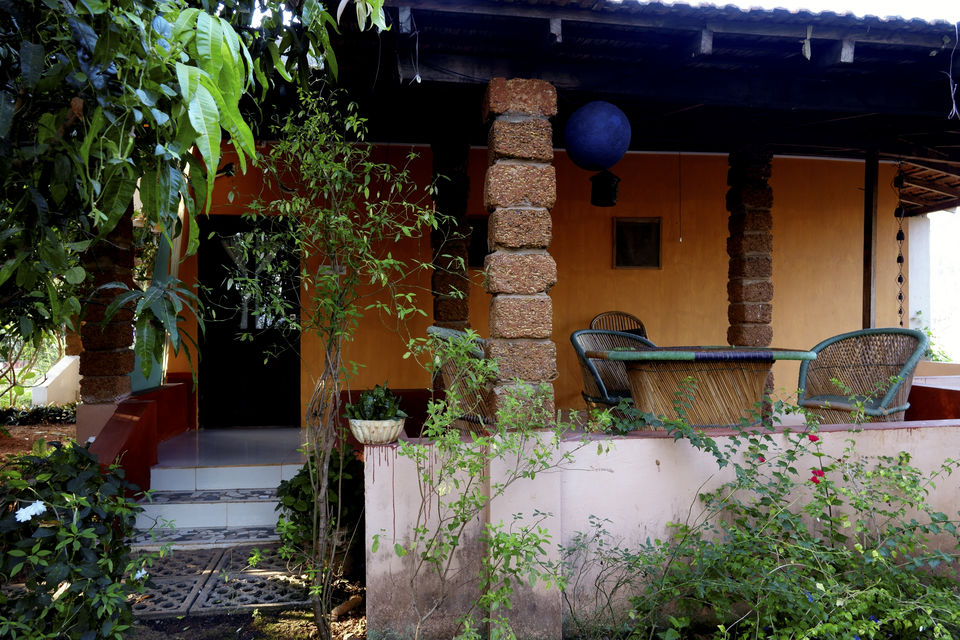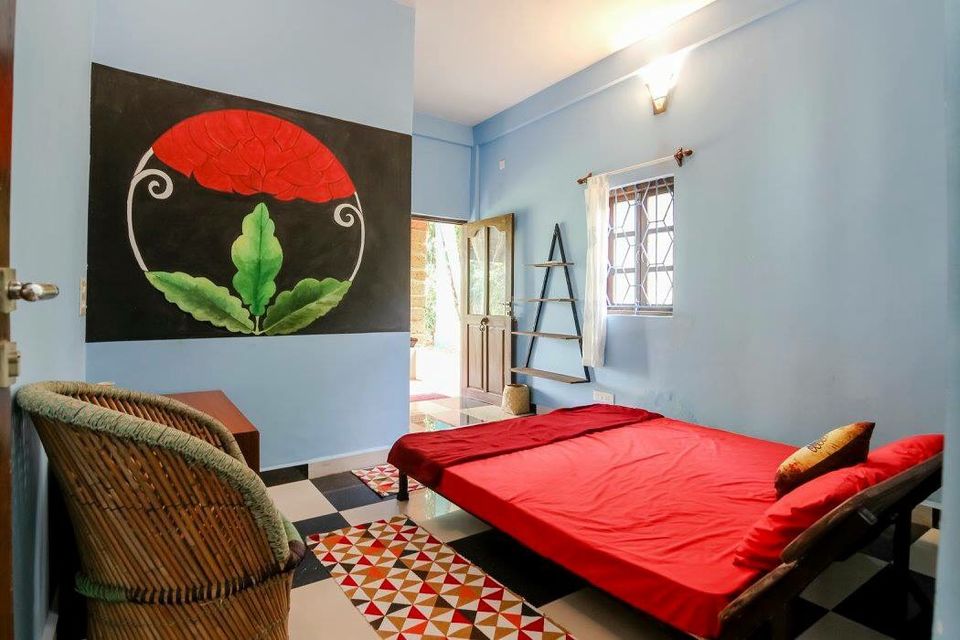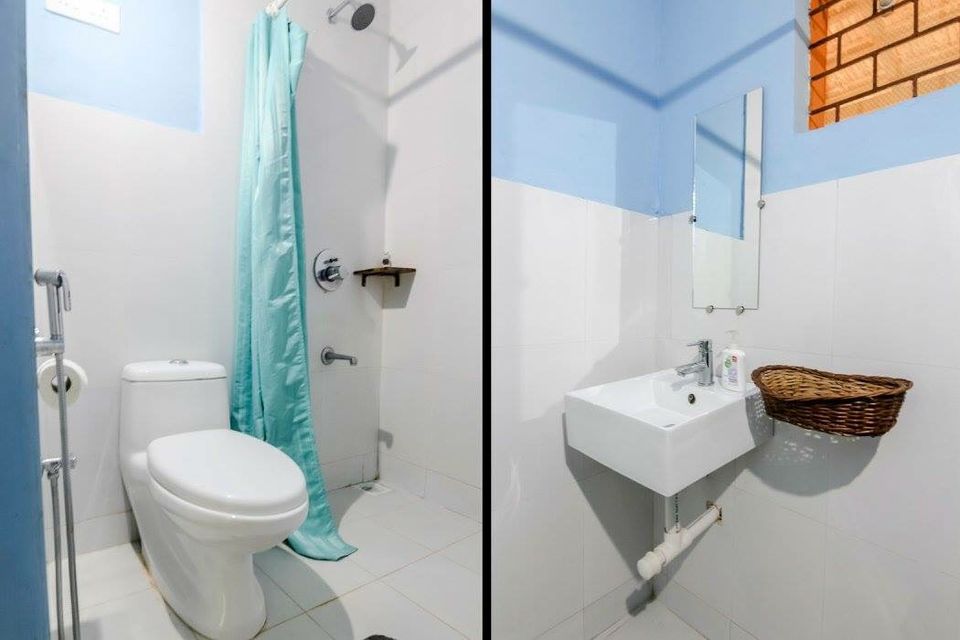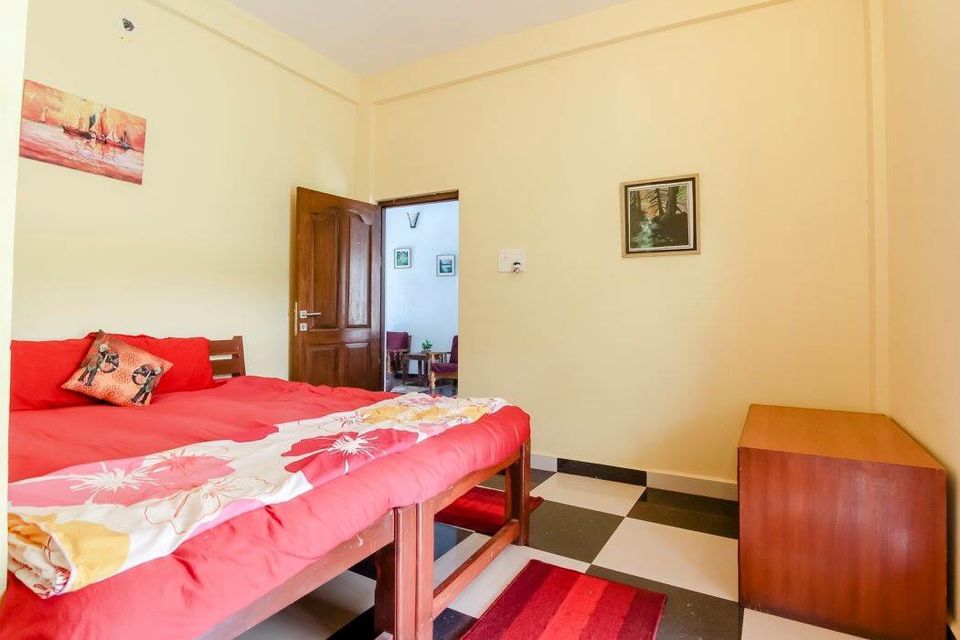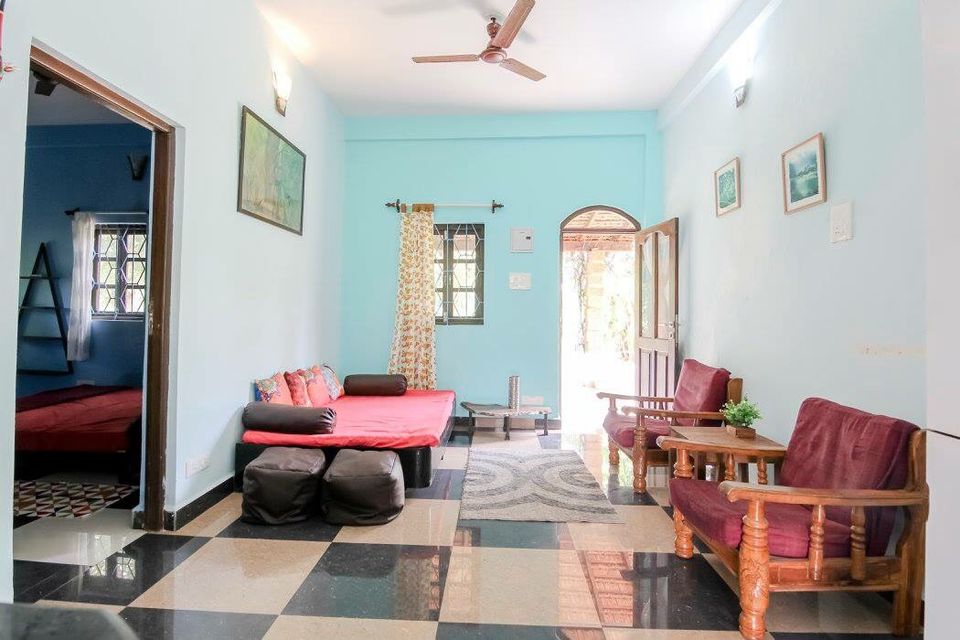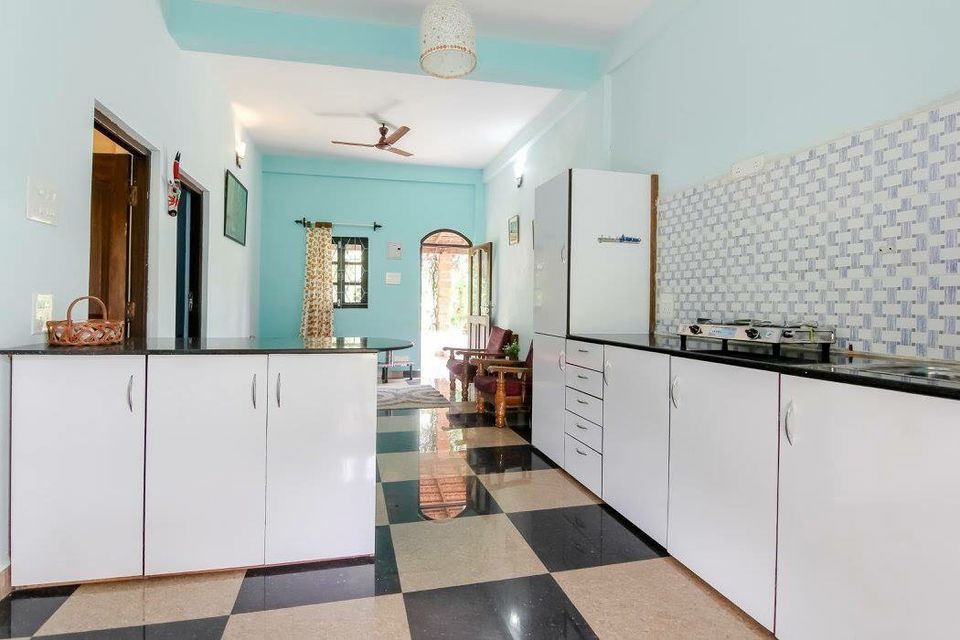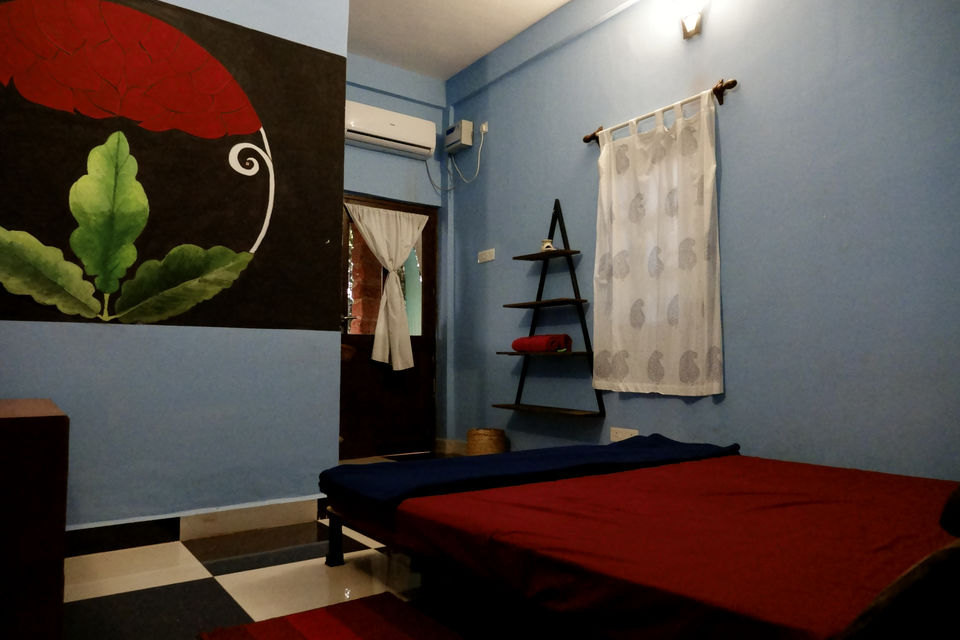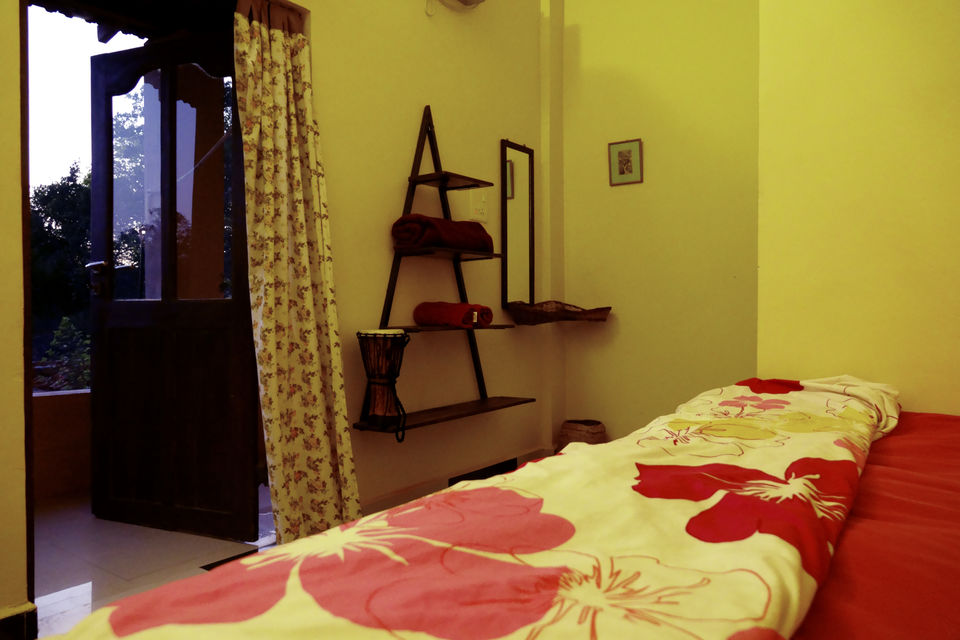 Nature cottage
Nature cottage is a beautiful 1 room cottage with attached bathroom. The air-conditioned room is spacious and cozy, equipped with all basic facilities. ideal for couple or solo travelers.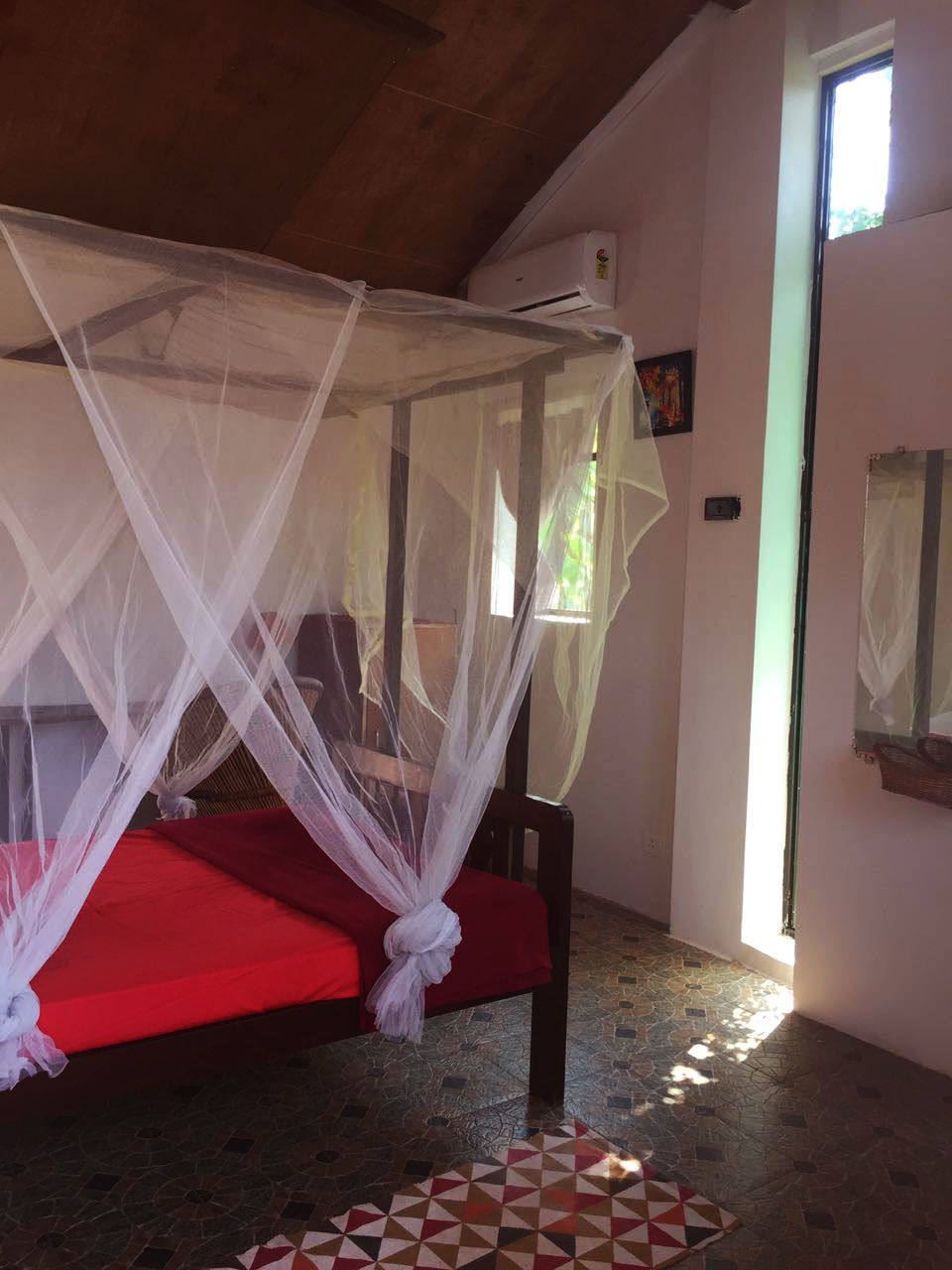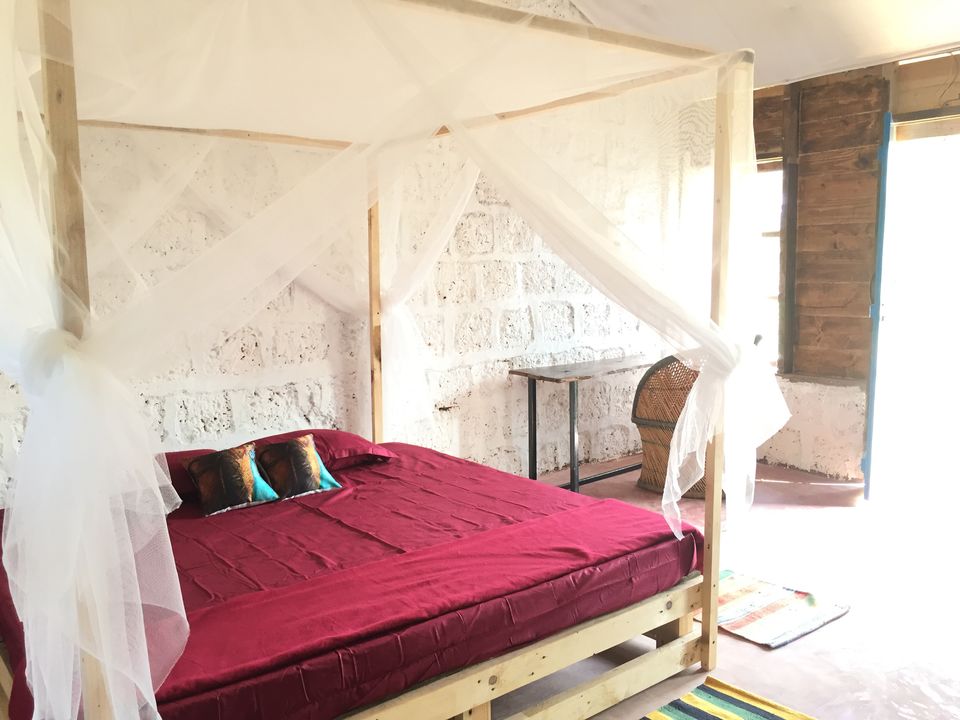 Goan cottage
The Goan villa is a traditional 1 room cottage with attached bathroom with one queen size bed and one single bed, equipped with all basic facilities a dressing area a study table. close to the meadows and the vegetable farm at the property. Ideal for a family or group of three.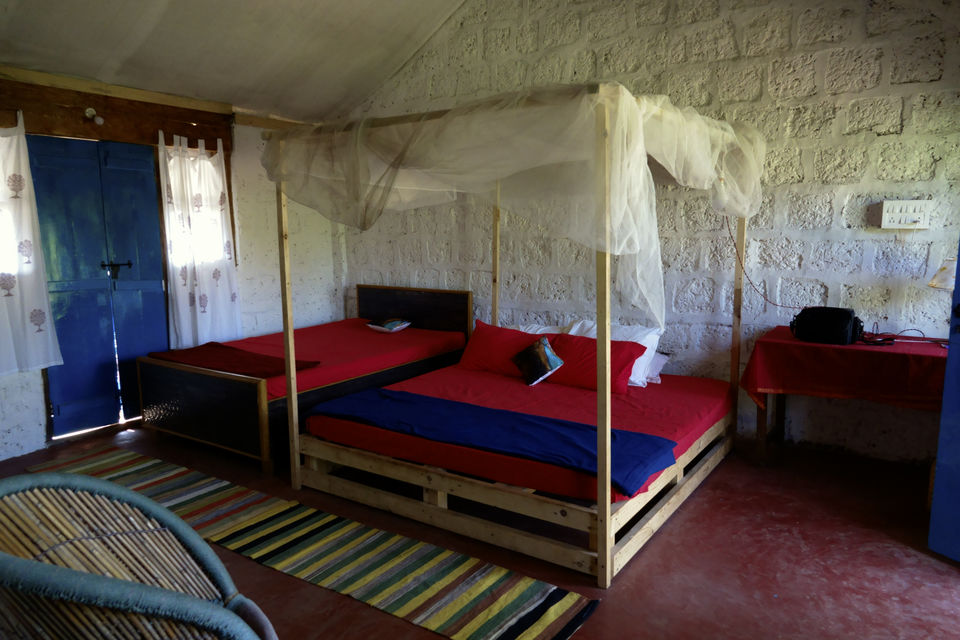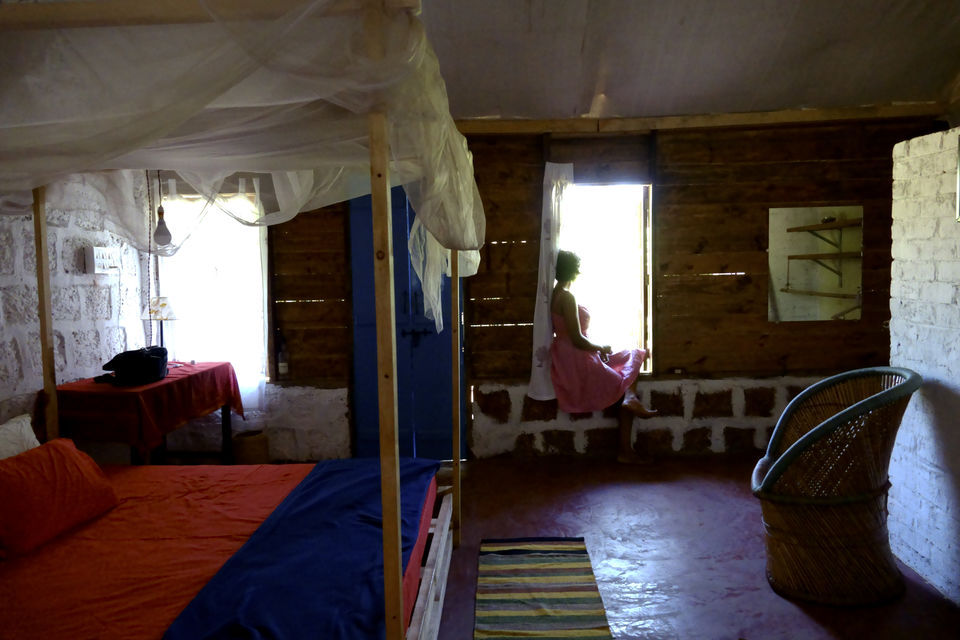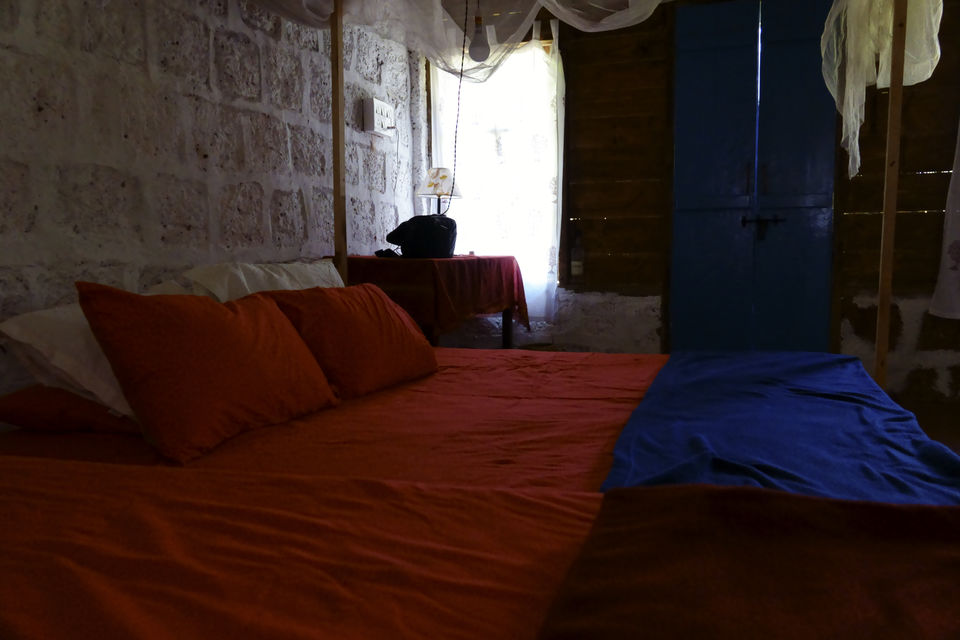 Food
Stay at Sunset Meadows includes breakfast. they serve both Indian and continental breakfast and be customized as per your taste. Everything served is fresh and delicious. The lunch and dinner also have lots of option. The food is served aesthetically and will fulfill your instagram worthy images goal. you can also pick your own fresh fruits and vegetable from farm and. there is an open kitchen next to the dining area. Sunset meadows have wooden pizza oven and option of barbecue so you can have a small barbecue party with live music. Their no better way to start your day with a breakfast at the pool and end your day with a live music, soulful conversation, and a delicious dinner.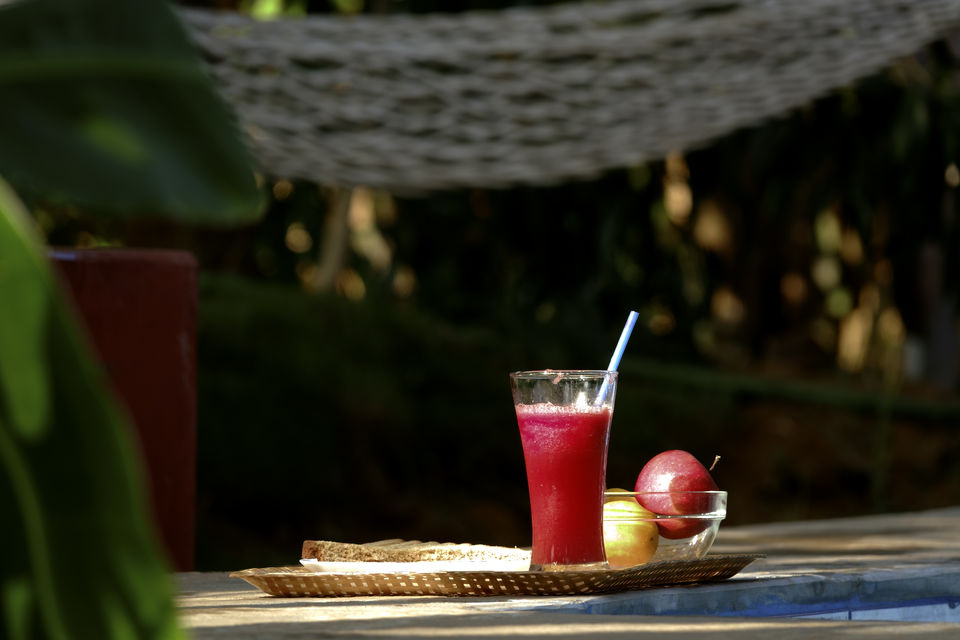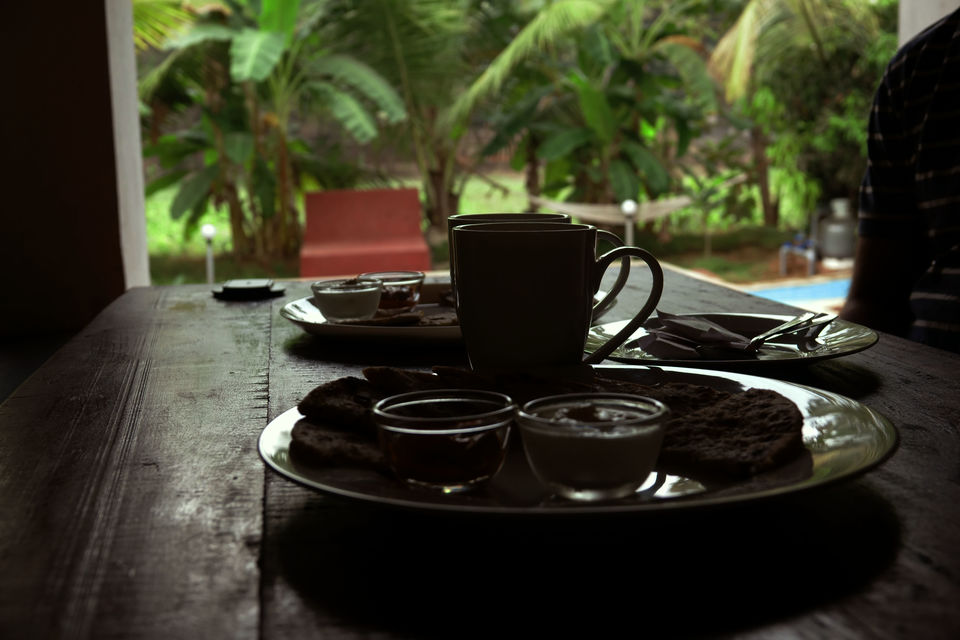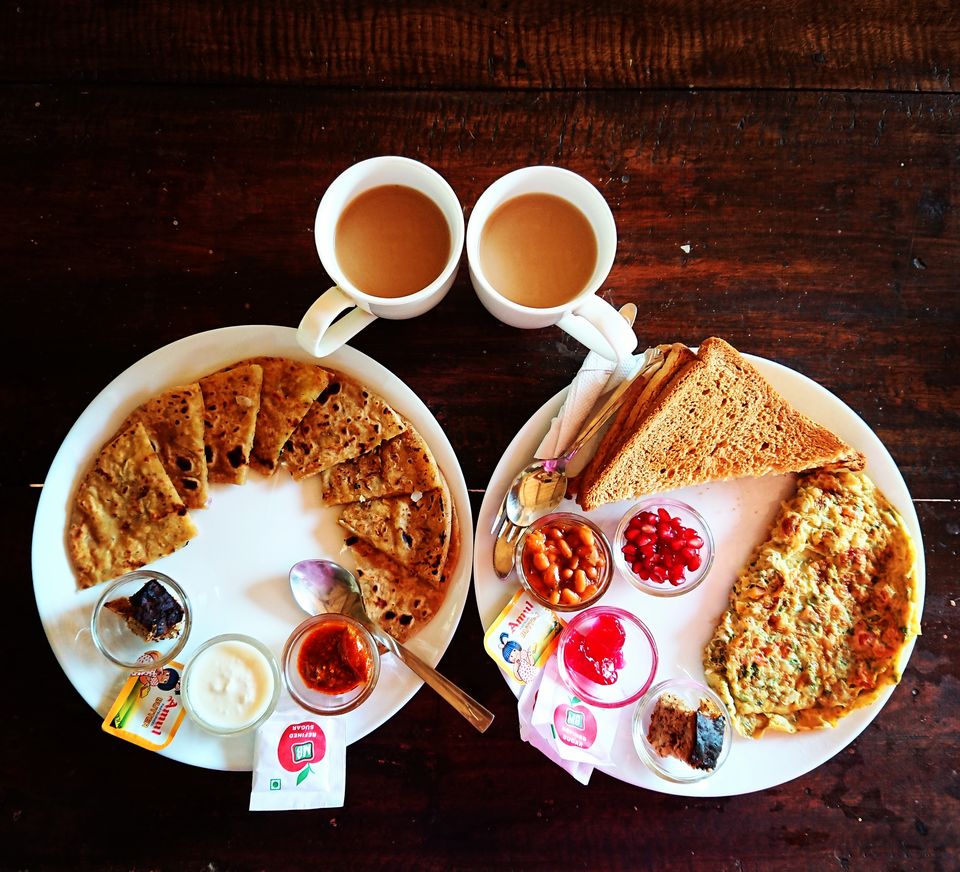 cost - 250 per person for lunch/dinner
Cost
Goa is a seasonal tourist destination. To know best possible Tariff directly contact Sunset Meadows team to get best time. As there are only three villas so it is good to book in advance during peak season.
Best time to go
Every season has its own charm. all seasons are different from the other and offer a unique experience.
Winter
peak season, especially December and January but worth visiting Goa is lively carnivals.
Summer
Summer is a good time to indulge in water activities. At Sunset meadows you can enjoy the pool in the backyard surrounded by trees, The climate during early morning and evening is pleasant. you will get a good discount and offers everywhere. But peak summer could be very hot so better to stay in an air-conditioned cottage.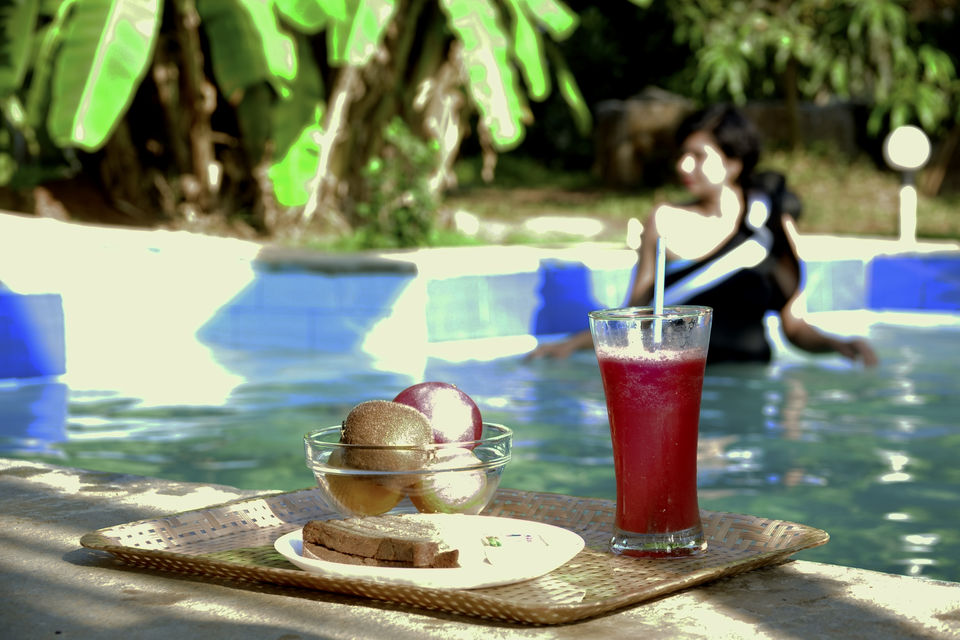 Monsoon
low season, But monsoon have its own charm, Nature is in full bloom and Goa is peaceful. good time to relax and enjoy discounts everywhere. During Monsoon the sea is rough, water sports and boat rides are closed between June to August.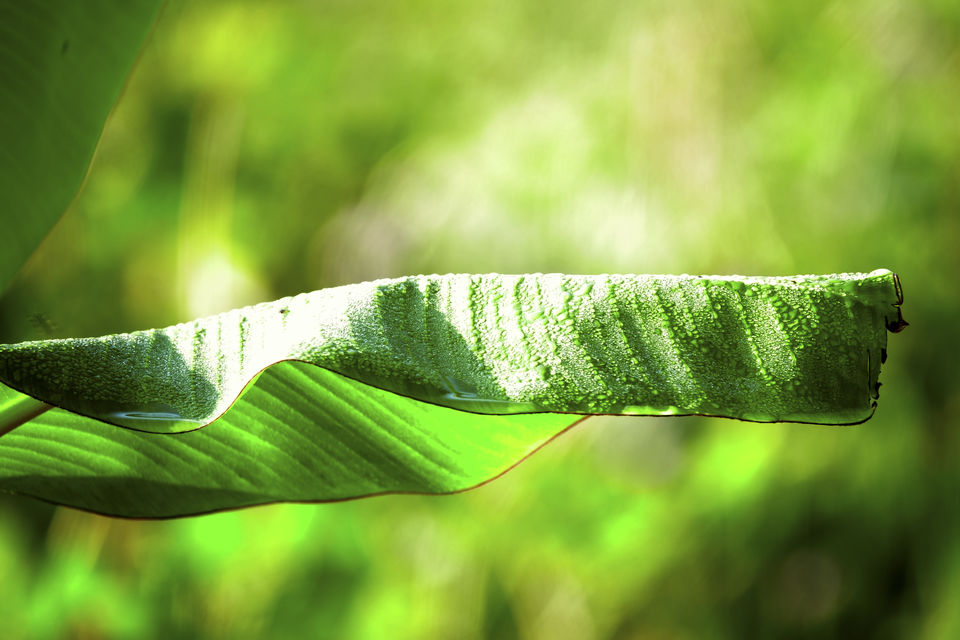 What all to do at Sunset Meadows
Start your day with Yoga
Sunset Meadows is equally mesmerizing at sunrise. The backyard is drenched in dew at morning and walking barefoot on grass is soothing. Inhale the fresh air and listen to the melodious chorus of chirping birds. You can start your day with a private Yoga session, which can be arranged at demand.
Bird Watching
You need not to step out of the property for bird watching, just wake up early and watch birds gathering around the Sunset Meadows. you can easily spot peacock, kingfisher, Black kite, parrot, sparrow, bulbul, Cuckoo and many more.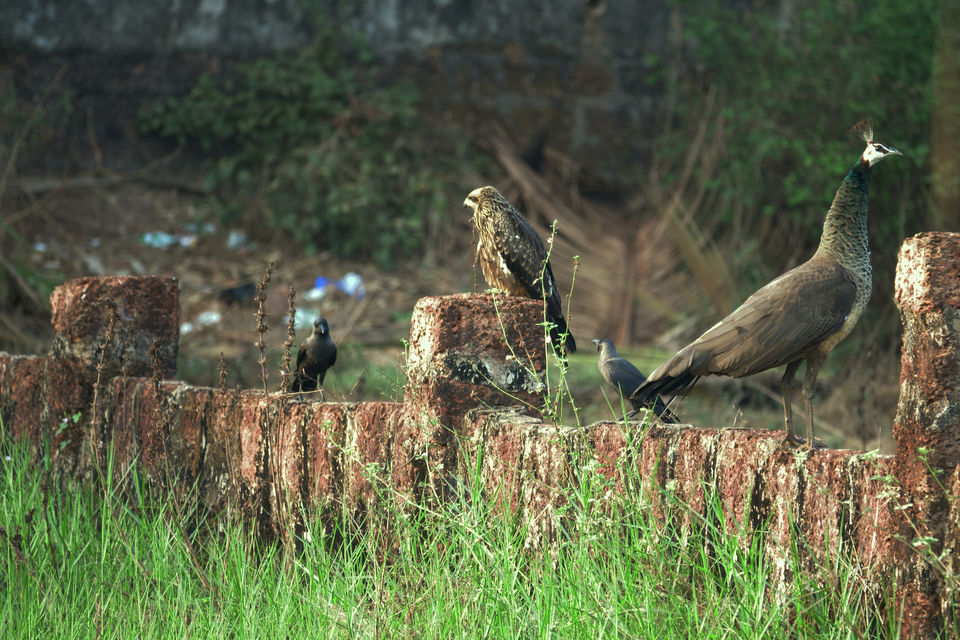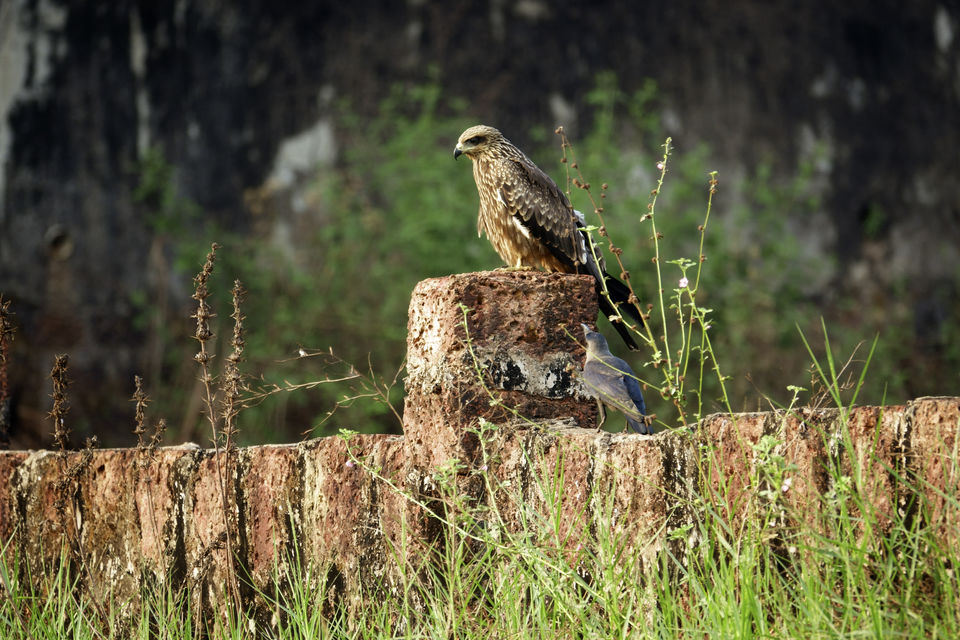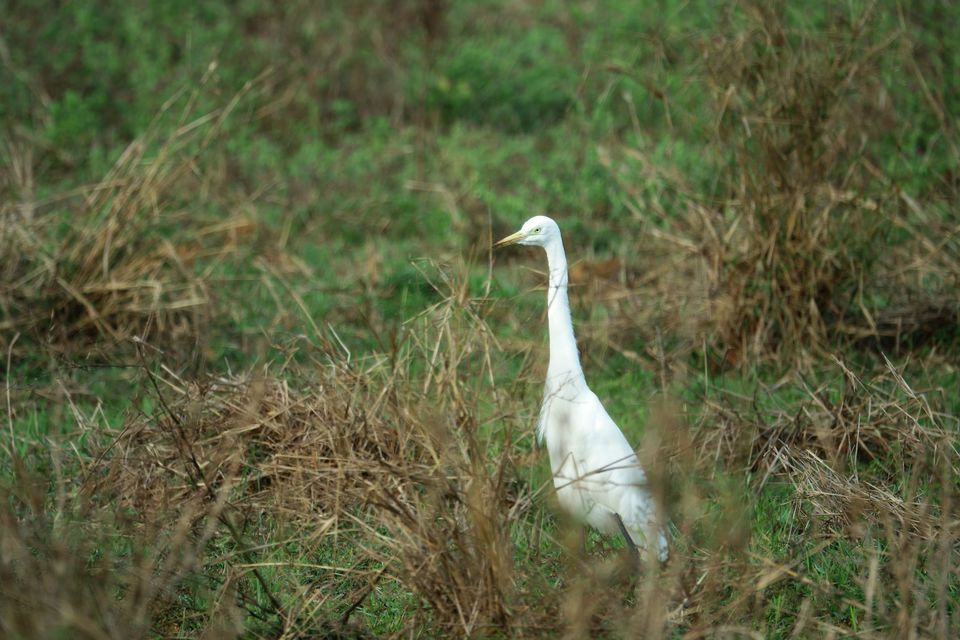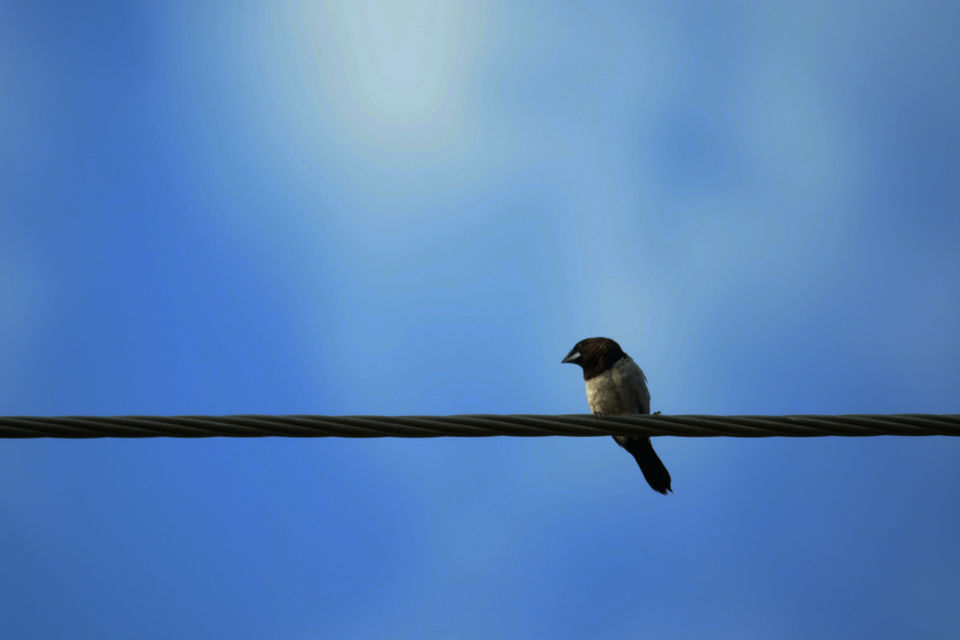 Breakfast at the pool
The property has a stunning pool adjacent to the dining area surrounded by trees. you can enjoy your breakfast while relaxing around the pool.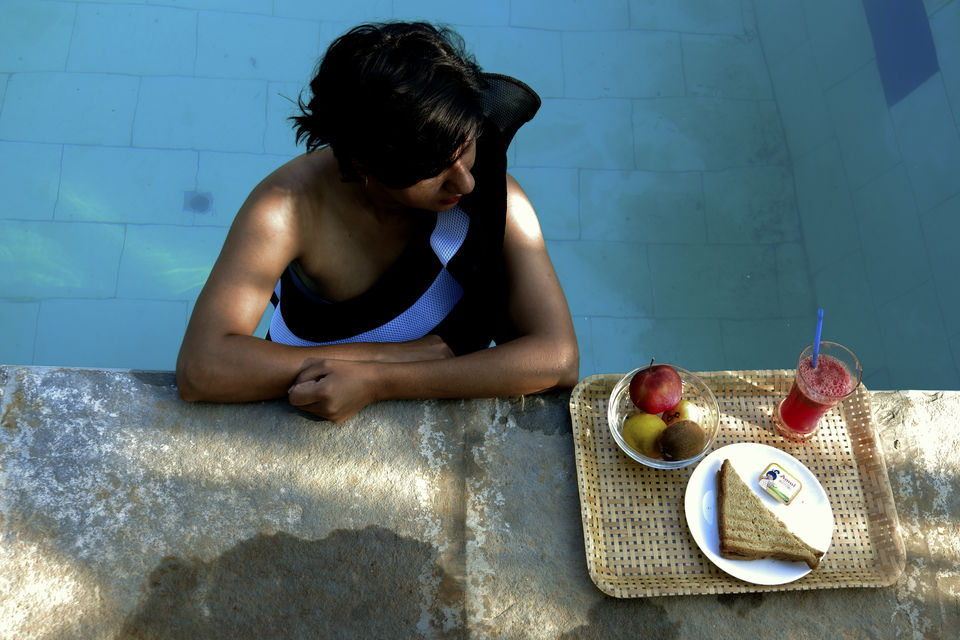 Pick your own vegetable and fruits
The farm and backyard is loaded with fresh fruits and vegetable you can pick you own for your meal. There backyard have Papaya, sapodilla, Mango, coconut, banana and season vegetables are grown in the farm. At Boutique nature retreat villa you can Cook your own meal or get a customized cuisines freshly made for you.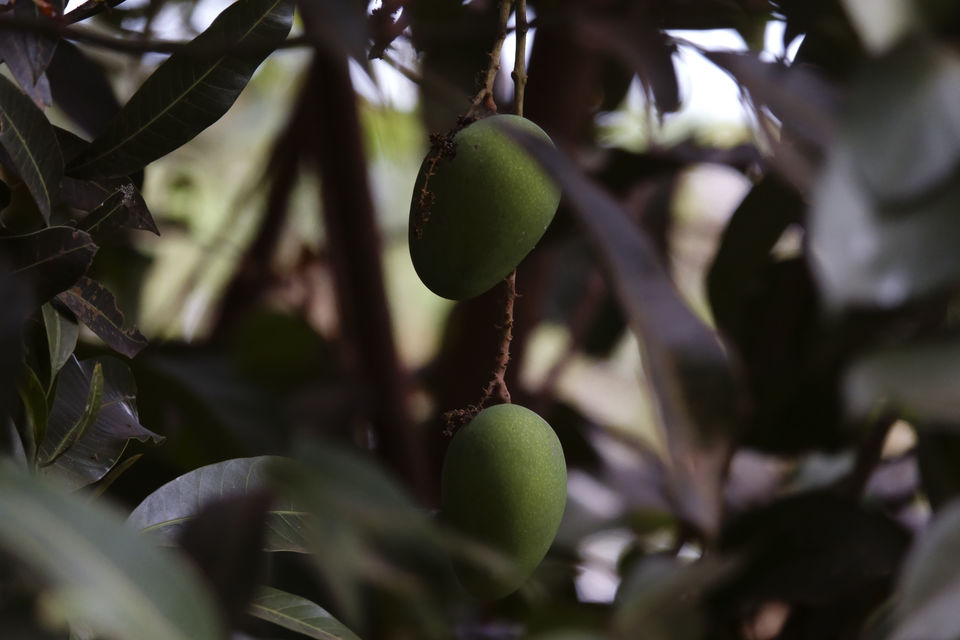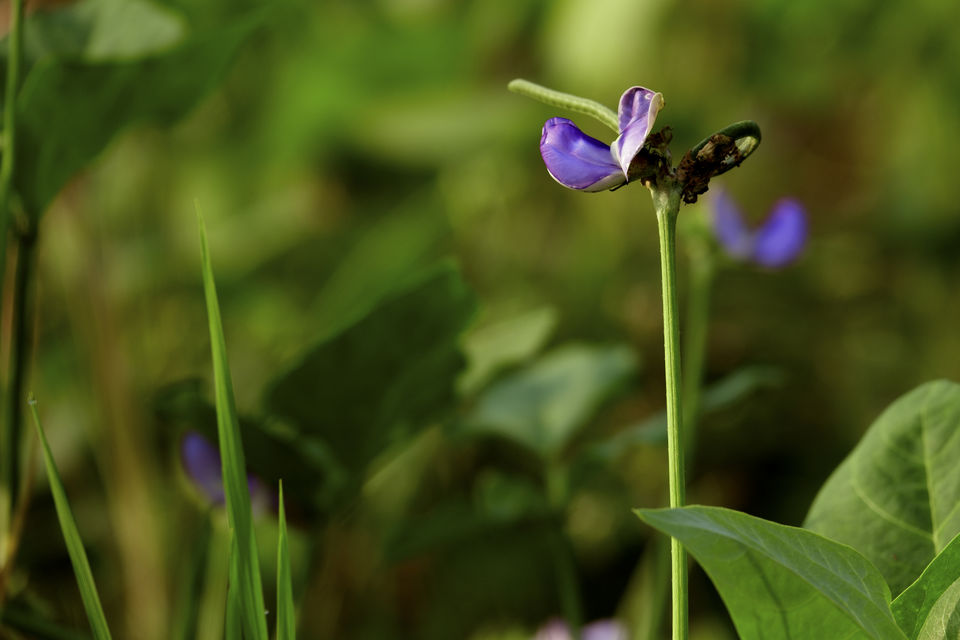 Outdoor games
Let you inner child enjoy jumping on trampoline jumper, you can play badminton and do some work-out with the host Shibby who is a fitness enthusiast.
Watch a beautiful sunset
The most beautiful thing to do at the property is to watch Sunset across the meadows. right from your villa.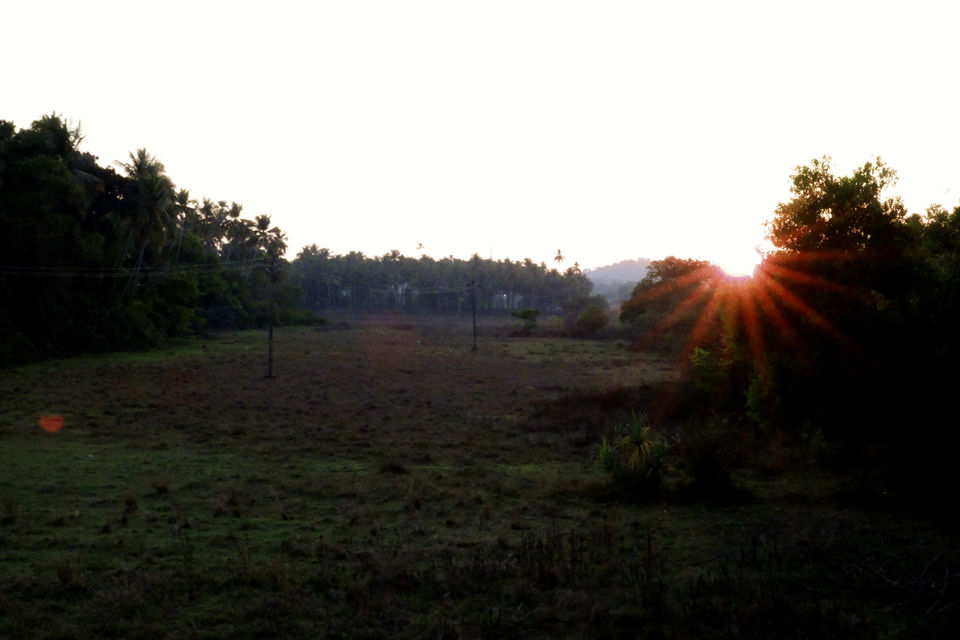 Learn how to make a tattoo at Mantra Tattoo studio
You can learn tattoo art at Mantra tattoo studio workshop, which is at the property. you can also get at tattoo at Sunset Meadows
Their is no better way to end your day with live music.
We enjoyed live music with dinner and felt there is no better way to end your day with live music, soulful conversation and delicious dinner.
Around the Property
There are lot of things to do in and around Goa. the must visit places around the sunset meadows are
Arpora Saturday market
There are two Saturday markets in Arpora and both are very near to the Sunset Meadows. carry cash and learn some bargaining skills to get the best deals. The market has a variety of art pieces, Pashminas, carpets, spices, affordable clothes, hammocks, embroidered cushions, fashionable apparel, accessories, bags, belts and lot more things. The Market center also have live performances and is surrounded by lots of stalls serving food and drinks.
Chapora Fort
Chapora fort is around 3.5 km from the sunset meadows also known as "Dil Chahta hai" fort. The fort offers a mesmerizing view of Arabian sea. Best time to visit is morning or early evening as afternoon is hot.
Anjuna beach
Around 3.5 km from the sunset meadows Anjuna beach is a perfect destination to watch the sunset over the sea. you can also shop at the flea market near Anjuna beach. There are lots of shacks and pubs around the Anjuna beach.
Vagator Beach
There are two Vagator beach, one is on the cliff and have lots of good restaurants, pubs and nightclubs. The other beach is less crowded and offer water sports. The sunset at the beach is mesmerizing.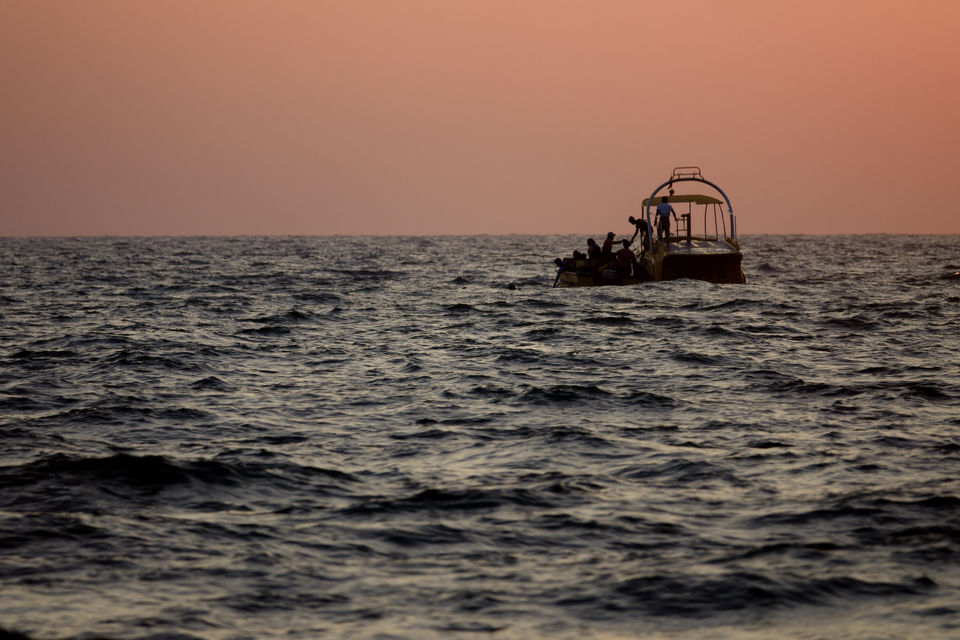 Aguada fort
Fort Aguada and its lighthouse is a seventeenth-century Portuguese fort. At the fort a four-story Portuguese lighthouse was constructed in 1864 and the oldest of its kind in Asia.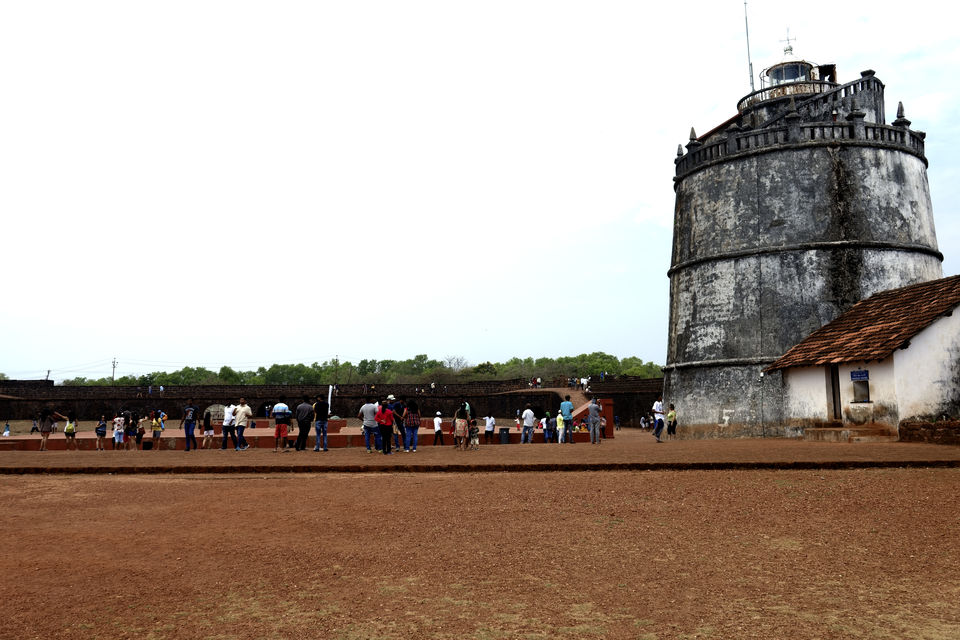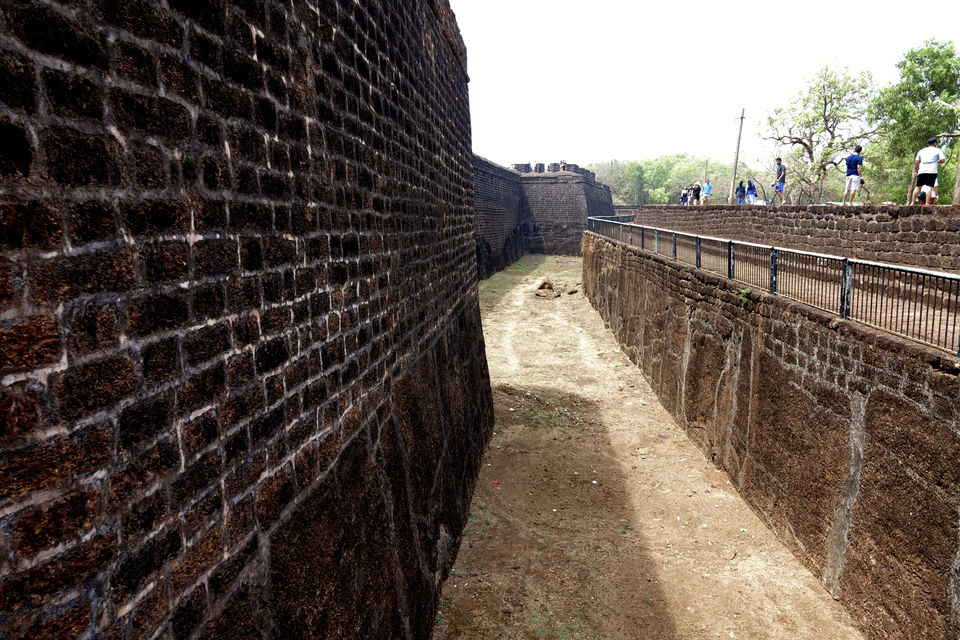 Dolphin watching
I found this activity very exhilarating. we booked dolphin watching trip from johns boats and tour. We were lucky to witness many shoals of dolphin, After the Dolphin siting, we went for swimming in the warm Arabian sea followed by a round of drinks at the boat. After that, we had a lunch at a wonderful shack with a lovely view and then we were dropped back to our stay. There are many alternative trips, like Grand Island tour, Fishing trip and many more you can choose whatever sounds exciting to you.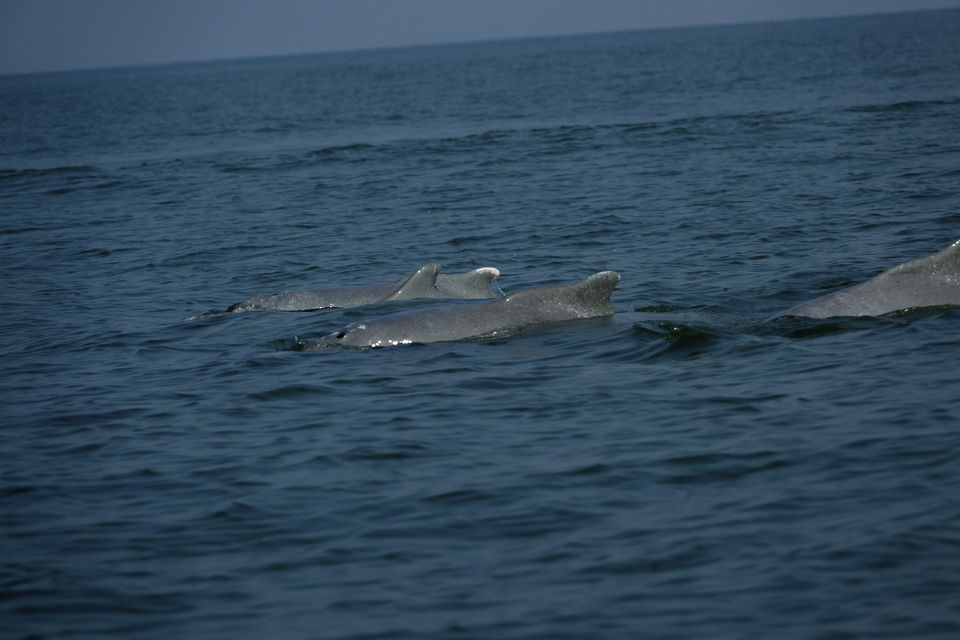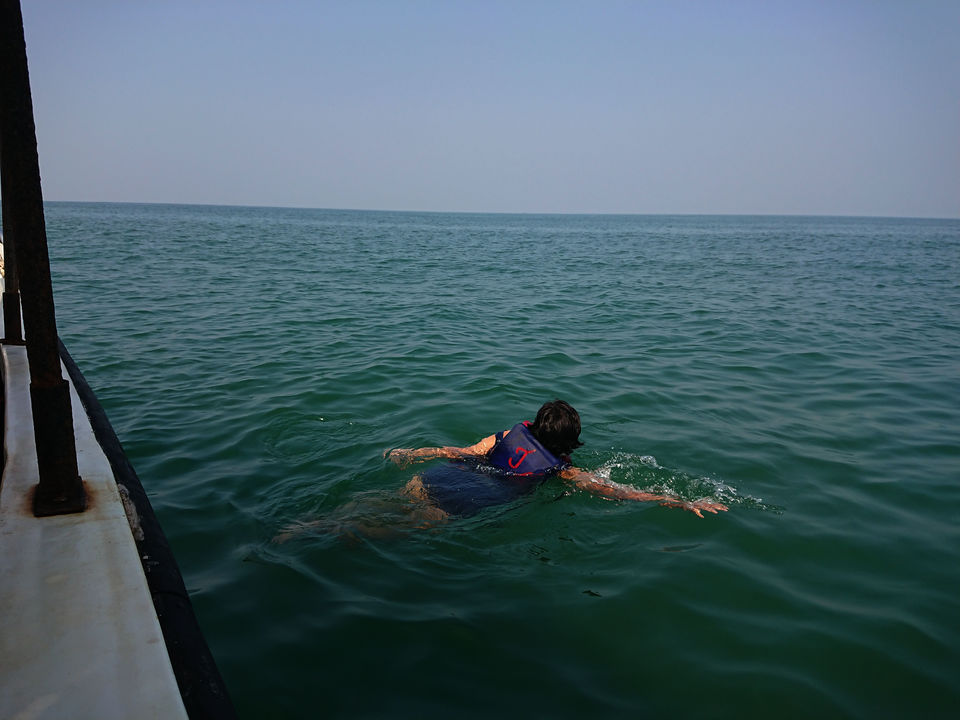 Baga beach and Calangute beach
These two are the most popular beaches of Goa and are around 5.5 km from Sunset Meadows. These two beaches form Goa's party strip, popular among the raves and hippies, the Baga and Calangute have lots nightclubs, casinos and pubs. At night dinner tables are arranged on the beach such that the few end rows can feel the waves beneath them. There are lots of water sports activities like parasailing and water skiing available at both the beaches.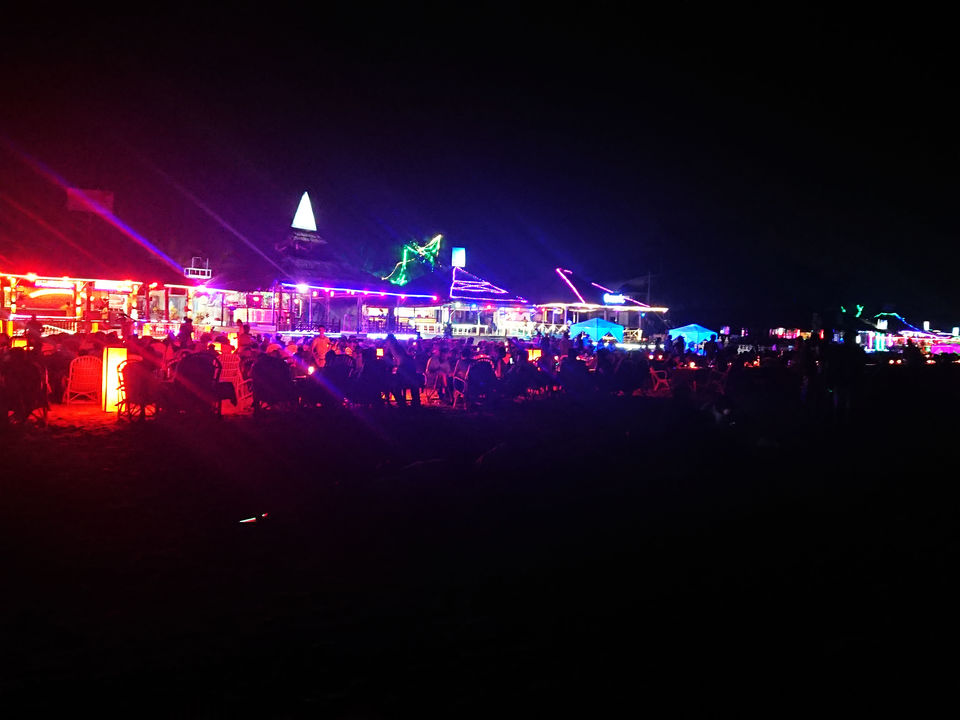 Getting there
Goa is well connected by air, train, and road to all major cities in India.
How to reach Sunset Meadows
Sunset Meadows is around 43 km from the airport and Vasco da Gama railway station and 16km from the main bus stand.
Taxi
Taxi is the most convenient way to reach sunset meadows, but as there is no Ola or Uber run cabs and no fixed or meter based charges, It is better to inquire and book a taxi in advance or contact sunset meadows to arrange a taxi for you.
Bus
The local bus is an affordable option to reach the property. you need to take a bus till Mapusa and then change to another bus till sunset meadows.
Hire self drive car to two-wheeler
if you are planning to explore Goa on a hired self-drive car to two-wheeler it is good to ask them to drop the vehicle at the airport/railway station/bus stand and you can drive on your own till sunset meadows and on return journey you can ask them to pick it back from you departure location.