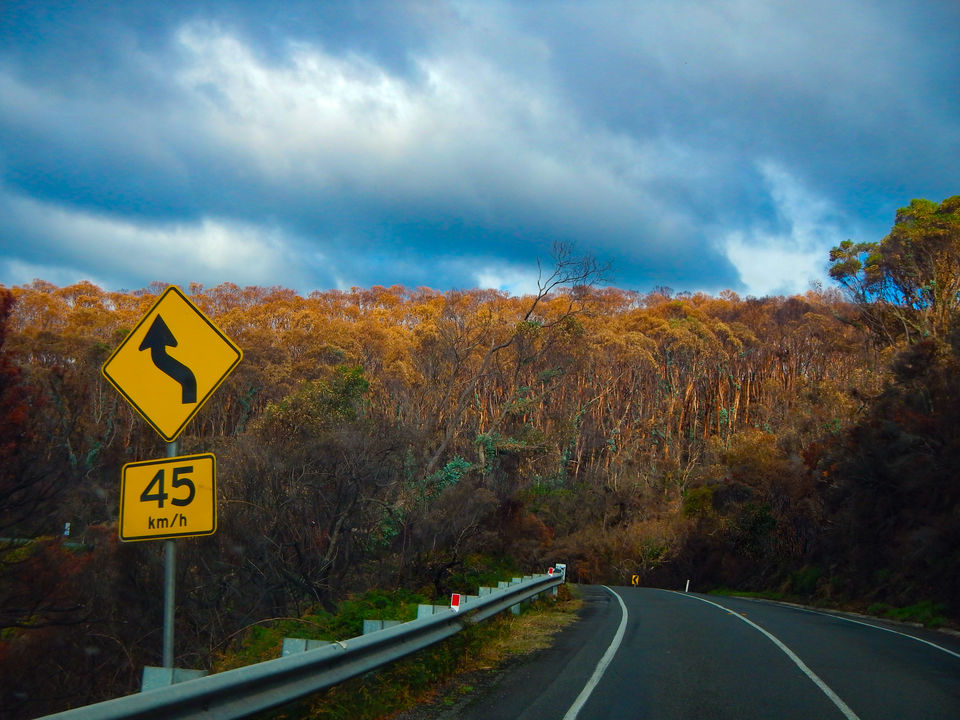 The turquoise waters, the winding roads and add to that the jaw-dropping views and you have yourself a road trip through one of the most scenic roads in the world.

There are basically two routes you can take to get to Lorne and it will take you on the Princes Highway. We took the one that goes from Princes to Geelong and all the way through Torquay, the other one is via Deans Marsh.
Melbourne to Lorne is only 145 km and will only take you about 2 hours but with plenty of interesting sights and scenes along Victoria's famous surf coast, you might want to just sit back, chill out and enjoy a truly laidback Australian roadtrip!
Melbourne to Torquay
1 h 16 min (104.5 km)
After getting on the Princes Highway for an hour, you will reach your first pit stop for the day which is Torquay, one of the world's most recognised surfing location and also marks the entrance point of Great Ocean Road.
Top experiences -
Torquay is a great example of a quintessential laidback surfer town and there isn't really much to do here except for checking out the world famous Bells Beach which witnesses thousands of surfers battle it out in the Rip Curl Pro.
You can also check out the Australian National Surfing Museum that documents and also celebrates Australia's surfing history through collectibles, photographs and memorabilia.
Apart from being the birthplace of the famous Quicksilver and Rip Curl Brand, Torquay also has some of the best local surf shops and school. So hit up one of the stores in this otherwise sleepy town and get yourself a great deal on surf collectibles.
Torquay to Anglesea
17 min (17.9 km)
A quick fifteen minute ride leaving Bell Beach will take you to your next pitstop Anglesea, which is an even quieter coastal town than Torquay. Although it doesn't have as many shops and the glamour history as Torquay this quiet town still deserves a look around.
Top experiences-
Every view point along the Great Ocean Road is stunning but Point Roadknight definitely deserves a proper visit. Although this view point demands a bit of a walk, the view of the town, the ocean and the river is definitely worth the climb.
Pro tip-Stop by Jum's chicken for a hearty chips and chicken nugget meal!
One great activity that you can try out here is swinging a few balls at the Anglesea Golf Course. On a good day you might see a few wild kangaroos lazing around the golf course and taking in some sun.
Anglesea to Airey's Inlet-
7-10 min (12 kms)
Barely a 10 minutes drive from Anglesea is Airey's inlet, the third pitstop with secluded coves, a lighthouse and a discovery trail. This seaside hamlet is often considered to be one of the best kept secrets on the Victorian coast.
Top experiences-
Built in 1891, the Split Point Lighthouse dominates the landscape of this sleepy coastal hamlet. Often the subject of many a old folklore and ghost stories, the lighthouse which is referred to as the 'White Lady' by locals is open for tour. Perched almost 70 metres above sea, this lighthouse offers a great lookout of the coastline and views of the Eagle Rock Marine Sanctuary.
One of the best things about being on the GOR is the walking opportunities for travellers. In Airey's Inlet itself there are plenty of walking and discovery trail, the most scenic one however is the Surf Coast Walk, where one can even spot Whales during the migration season.

Airey's Inlet to Lorne
21 min (18.1 km)
White beaches, stunning boardwalks, rock pools and a town buzzing with a crazy number of cockatoos, Lorne is truly a nature lover and photographers dream destination. From the moment you arrive at Lorne, you will be greeted by sights of adorable little surfs and art shop, ice cream parlors and quirky boutique shops.
You can spend your afternoons here just walking along the boardwalk or enjoy a picnic at one of the many tables spread out to get the best views of the town and the oceanside.
In the afternoon head on over to Teddy's Lookout, which is just a 10 mins drive from Lorne Centre, for some of the best views of the magnificent Great Ocean Road and also watch the surf break.
If you are keen on trying out your hand at fishing, then the Lorne Pier is the best place to cast a line. This is also one of the best spots for whale watching during the migration season which is from May to September.
If you decide to stay a few days at Lorne then indulge in the towns amazing culinary delights. Freshly caught seafood, fish, and chips by the beach, frozen yogurt, Chinese takeout, are all part of Lorne's immersive food culture.
Lorne is also known for its arts community and is home to Qdos Arts that is known for its vibrant sculptures, art pieces and potteries. If you are interested in learning the trade of sculpturing and pottery then there are workshops and classes that happen from time to time.
And now for the last pro tip, make sure you always keep your camera ready to capture the super friendly cockatoos that rule this town. From Sulfur crested to Yellow crested and even Yellow tailed, you will find a wide variety of cockatoos here and they will come visit you right at your doorstep.
Places to Stay in Lorne-
Cumberland Lorne Resort- We stayed at Cumberland last year and fell in love with the rooms here. From single rooms to studio apartments, each apartment at Cumberland comes with a spacious living room, a balcony and guests even have access to the super size hotub and sauna.
Price-₹13,245 per night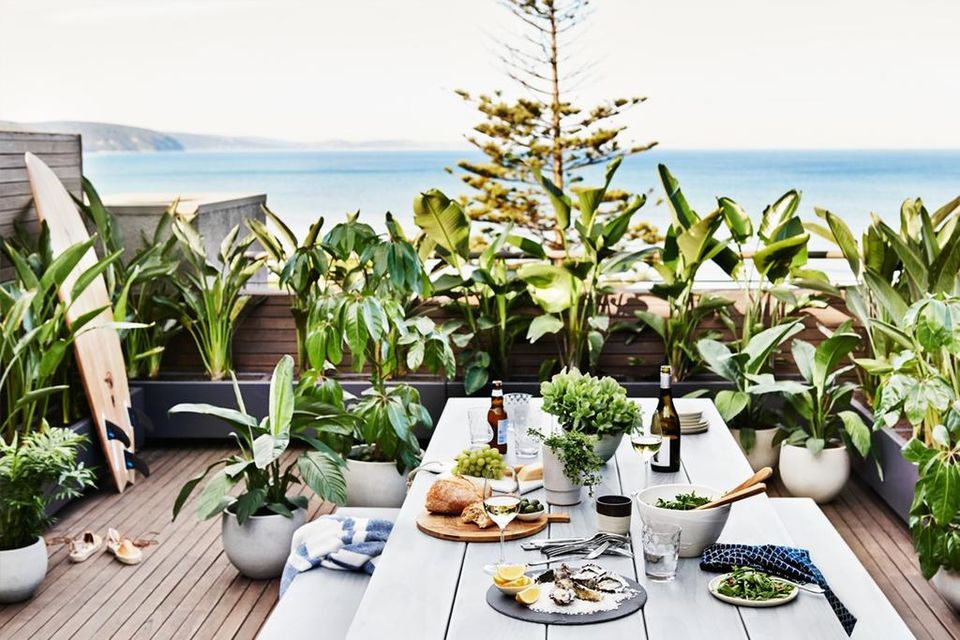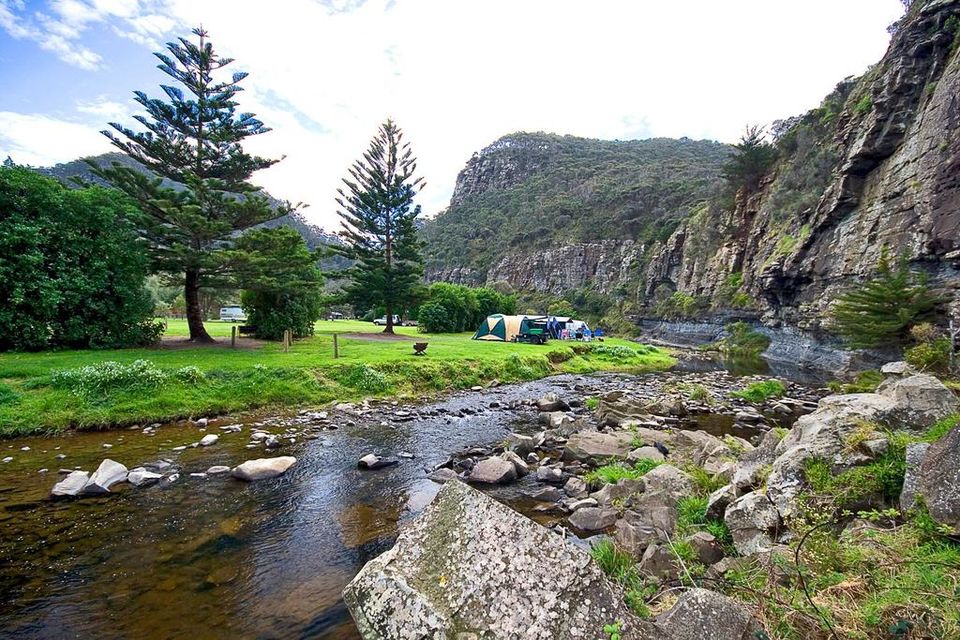 This roadtrip was the perfect balance of leisure driving and relaxing, not rushing in and enjoy every worthwhile pitstops on the way. If you have ever been on such a laidback and scenic roadtrip then share your story with us on Tripoto and inspire our community of travellers to take an epic roadtrip of their own!