My journey to The wonder village " Purushwadi " have started mentally just a day before the physical one. It was really exceptional feeling to go to a village which has some thing special in it . I have started my short-term journey to find out that catch, Which makes this village different from the others..
Here I come Purushwadi.... stay tuned SK coming.... Yeah just lands in to the travelling day!!!! The day which I was eagerly waiting.. I don't know how my trip is gonna be but I am happy. Just to ensure I wake up on time I put an alarm on my phone. And see what? I am again late... Hahaha.... Kuchh chize kabhi nahi badalti..!
By 7 in the morning I missed the first fast local train from Kurla to Kasara (K2K). I caught the asangav train by 7.30 I have to shift from one train to another from asangav. I have to follow these step to reach the hilltop village " Purushwadi ". 1 Take train from Kurla to Kasara (K2K) 2 Take a sharing bolero from Kasara to Rajur (K2R) 3 Take a sharing tum-tum from Rajur to Purushwadi (R2P) That's all..... Touched asangav by 9.40 and my train to Kasara is by 10. I was sitting at the station Meanwhile I was watching the students who travel from Mumbai to their colleges up here in asangav. I observe one thing. Most of those college students were doing engineering as they were carrying their equipments. The competition is so tough in Mumbai that these students have to travel everyday.
That is disgusting.... After all this things, I got my train to Kasara. Now heading off.... Yeah!! finally I reached Kasara. After reaching I was finding out the sharing bolero who can take me to Rajur. But.... After all I am there.. So problems to honi hi thi.... I went to the driver and booked my place in the middle row I was expecting we need more 4 member to fill that row. Because mahindra bolero have 3 sections one was the first row. Second was the middle row and the 3 was back seat. 1st and 2nd section consist 5 people in each row( total 10 including driver ) And in the back seat they usually take six. So I was waiting for four people outside the car for sitting in a window seat. I was putting them inside after filling it up I said the drive that let's go coz we have 5 members in the back. Then only... Out of four of them one bastard said ...... I have booked my 2 seats. Then what?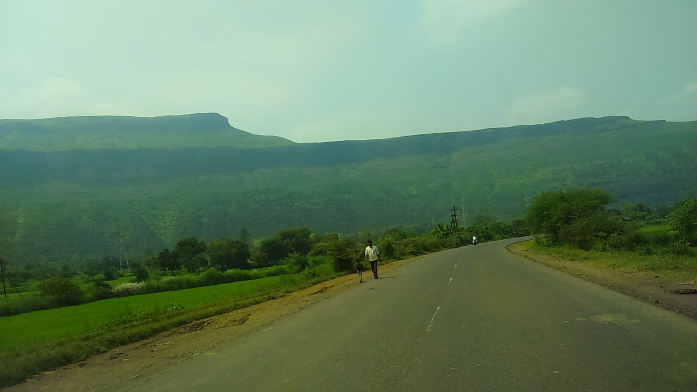 F***ed Up. I insist him to put me on the back section because want to reach as early as possible. I sat inside the 3rd section and then I realise that Wtf !!!!! We were 19 people in one bolero. It was crazy seating at the back side but it was an advantage for me as I clicked really nice pictures of nature highway and the cars !!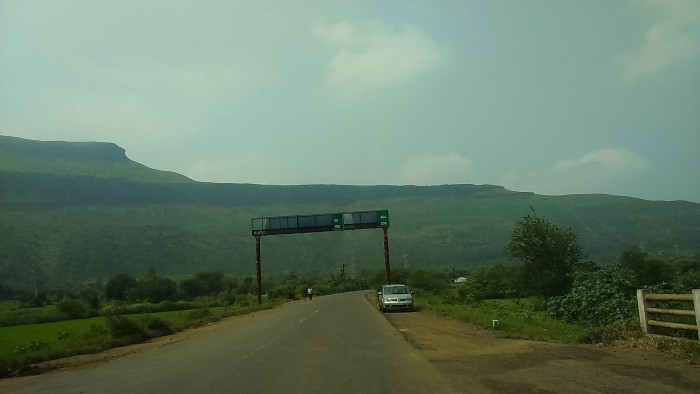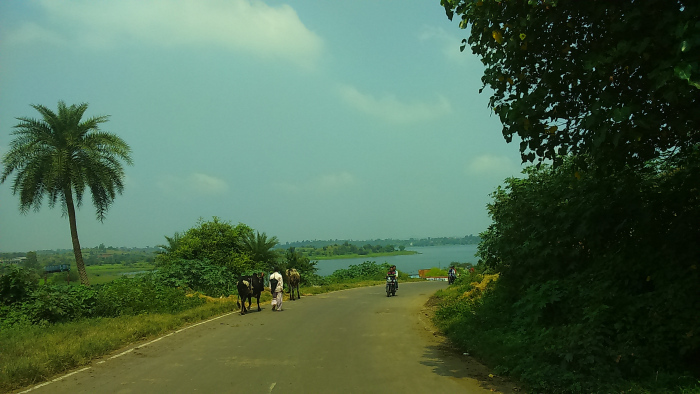 After reaching Rajur. I Got A ride from my friend and the village guy 'balu'. He knew each an everything about the village and He is the guys who works with grassroutes. This is a company who work in ' Rural Tourism ', Purushwadi is their major village. Balu took me to the village in just 30 minutes from Rajur. After reaching there I went Balu's house as there I met a passionate filmmaker as he was shooting there from last 3 days of his film called "Aryans".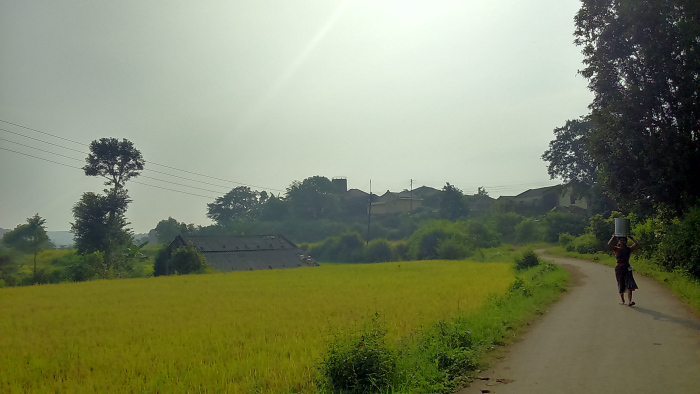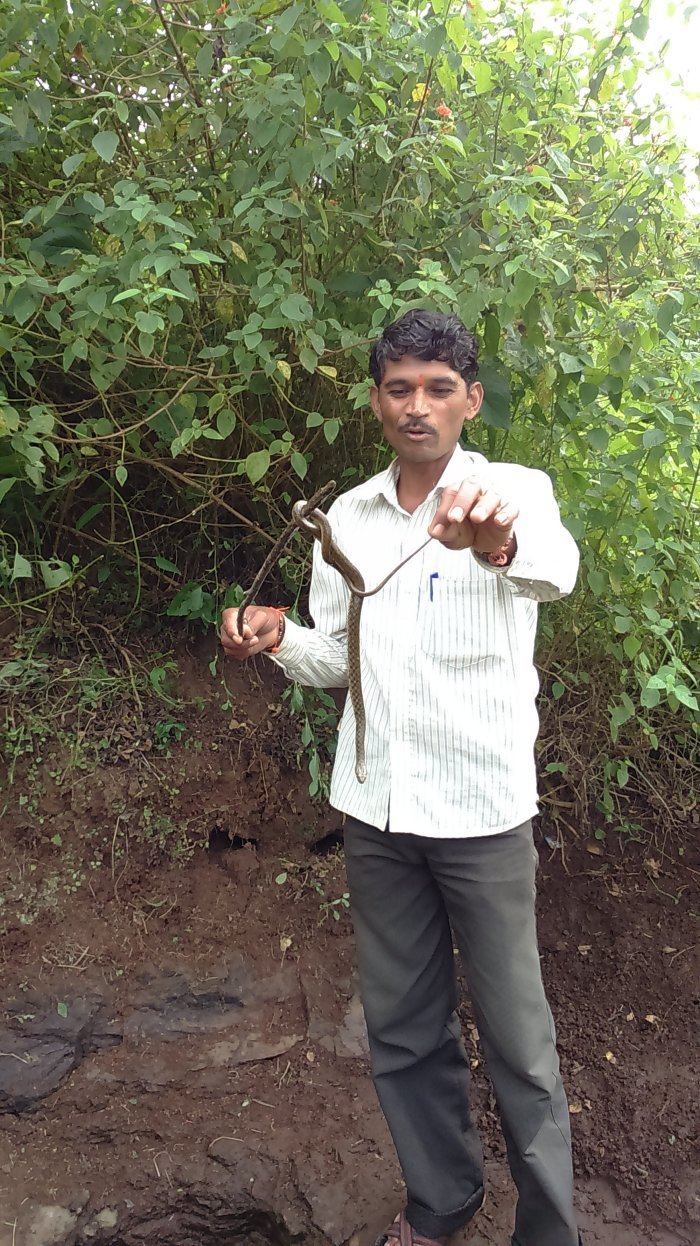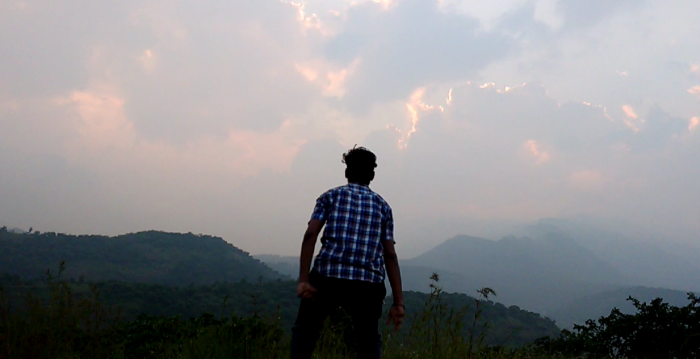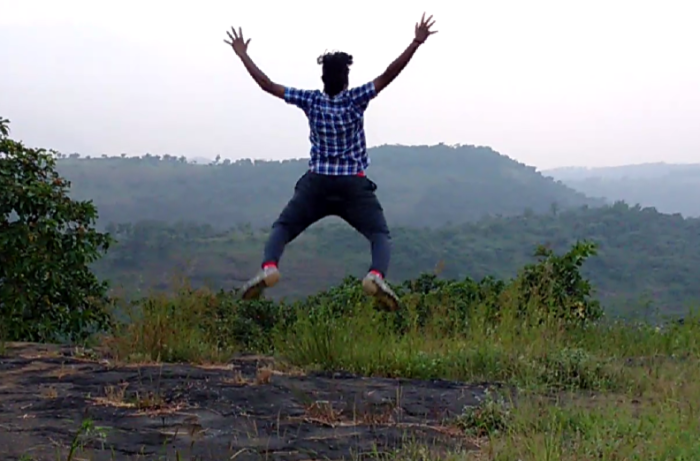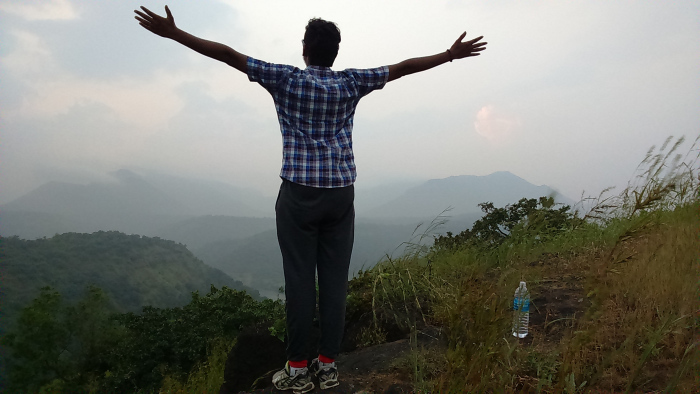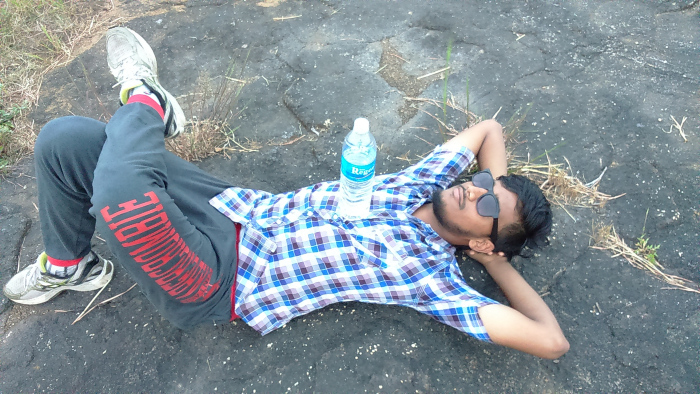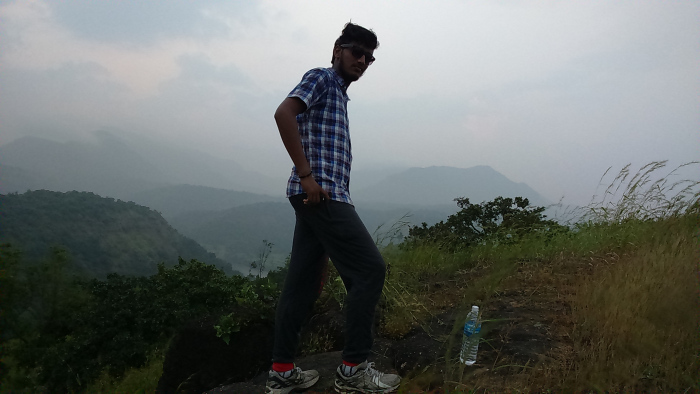 I got fresh up there and a nap of around 1 hour. After having sleep I was just roaming in the village. By evening 4 o clock balu found one water snake. I clicked some pictures of it then continue my work of Roaming. The guy called kishan has suggested me that you should try the sunset trek then what? I got a task!!!!! I took him along with me for a trek. We were trekking-chatting-trekking-chatting and that's all until we reach on the top. After we reached. It was one of the best experience of my entire life!!!! It was Magical !!!! Sun was just about to set. We were at the top of the mountain. The freezing wind was blowing my mind. Then I started some idiotic things such as jumping around, Shouting loudly, Clicking some crazy pictures. But one thing, after watching me like that kishan also started following me. After clicking idiotic pictures and videos, We came down to the village. In the evening balu made chicken for dinner. It was delicious. I was just about to go to sleep, 'baba' the village guys took me for walk. After all. my day and night went good.

Day 2 In the morning i wake up by 3, 4, 5, 6 and 7 am. Hehe. Weird right? I was sleeping outside of balu's house. It was very strange for a city boy to sleep out of your house. So that's the reason I wake up many times. Finally I got wake up by 7 am. I went for a jogging around the village. As I was jogging I clicked some panoramic pictures of the beautiful nature.

Whole village was surrounded by hills and greenery. That's the secrete engridience to make this village "Magical". In the morning I made a wonderful and tasty top-ramen. Of course there were no Maggy.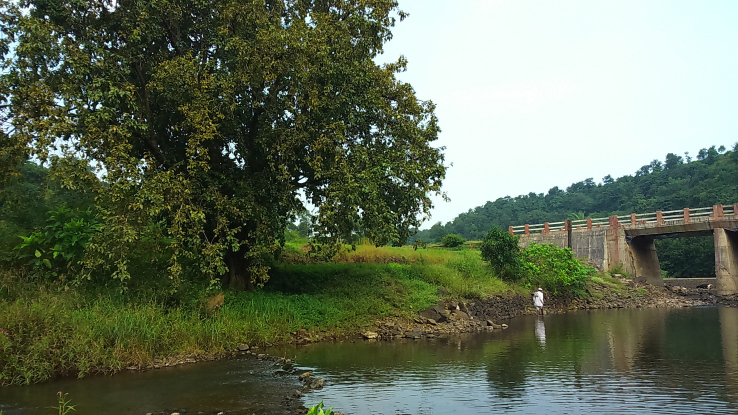 They loved it!!! Then I gave chocolates to the balu's children as I got for them from Rajur. After having breakfast me, balu and his 2nd wife (his bike) went to the lake to have a bath.
The weird thing was we forgot the soup. But but but .... I was having the facewash. So what? we didn't have any option. We had a bath there.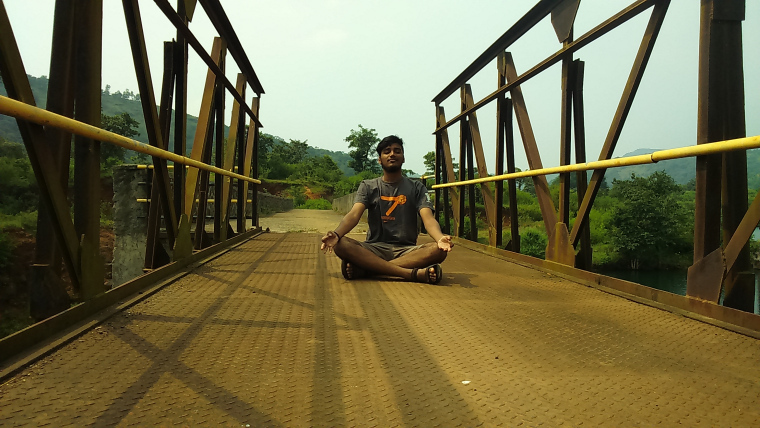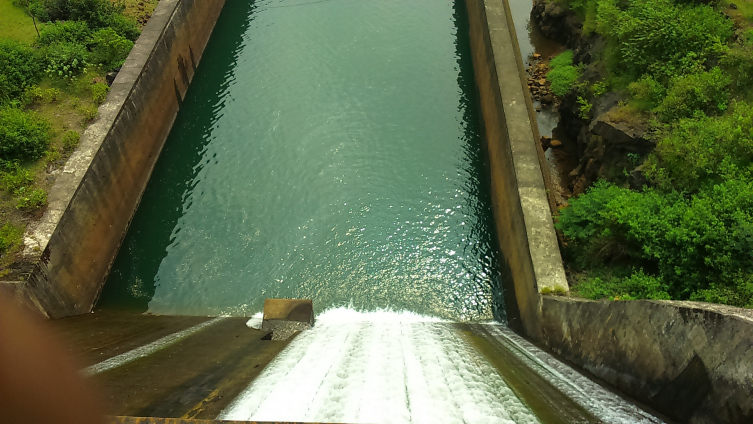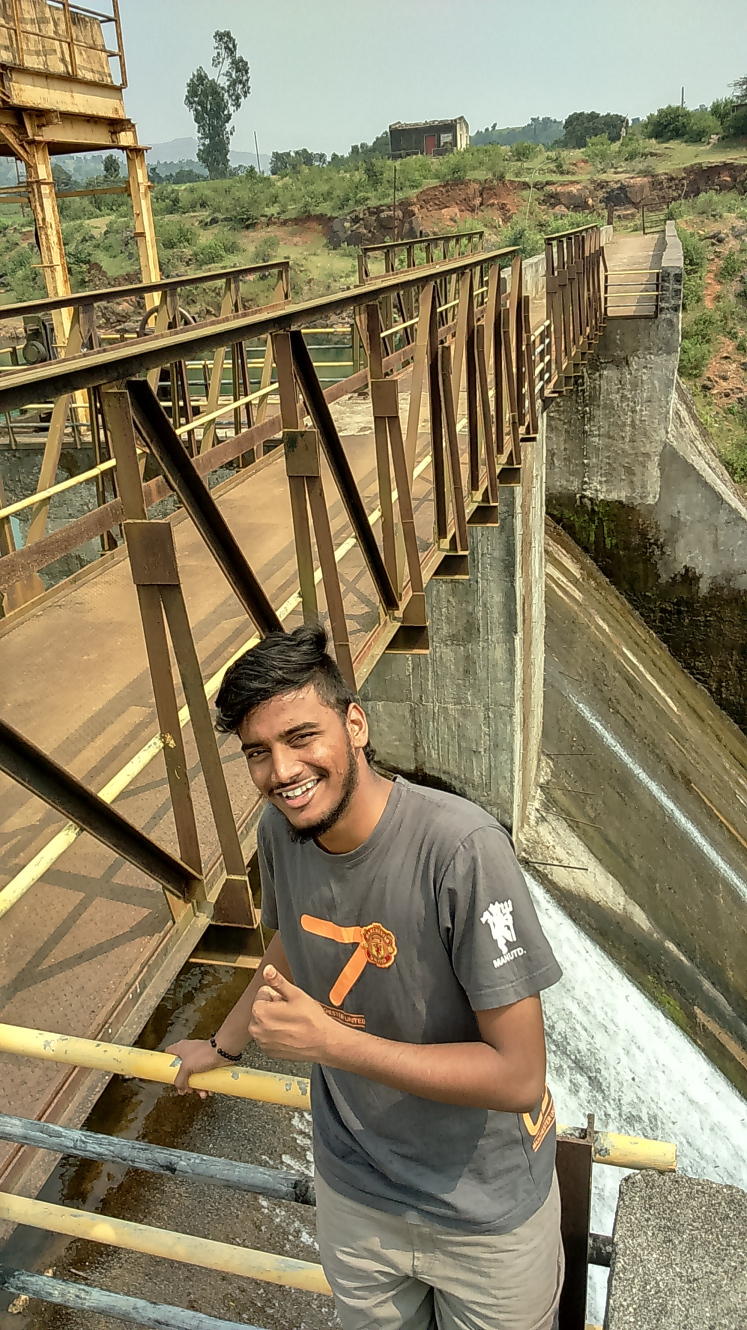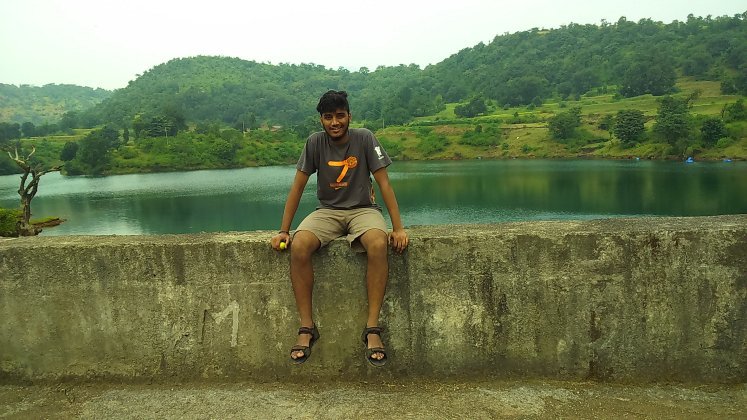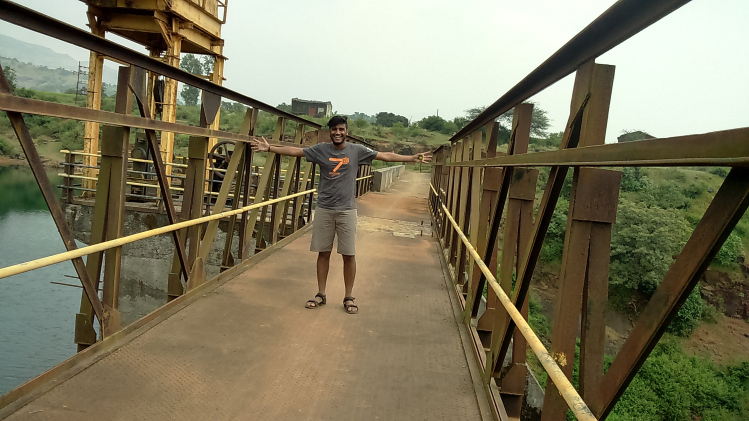 Then we went to the " Balthan " Dam.
It was an amazing view from the top of the dam. After having done idiotic things there too. We went to balu's house and had rest there. In the afternoon by 1 I had my meal there in the village. As I finished my food I rushed to packing up. By 2 pm I left " The Wonder village ".
I think I have been really lucky to come to the village at this season. I am thankful to the " Google of Purushwadi " Mr Balu and Mr kishan. I really appreciate the Hard Work of the Organisations , who are always there for the development and betterment of Purushwadi. Thank you all purushwadiians.
This post was originally published on Funky Ideas.