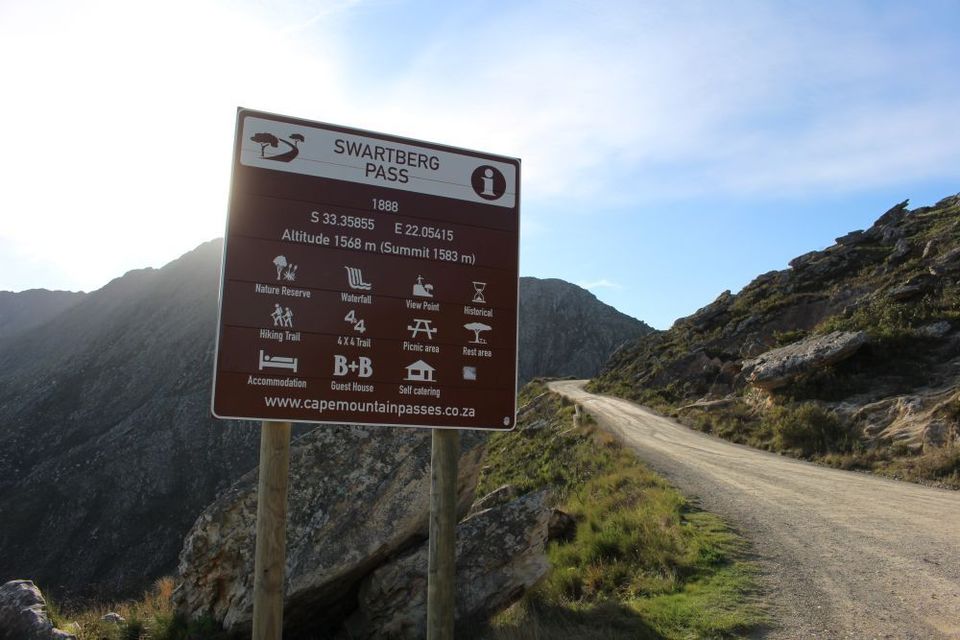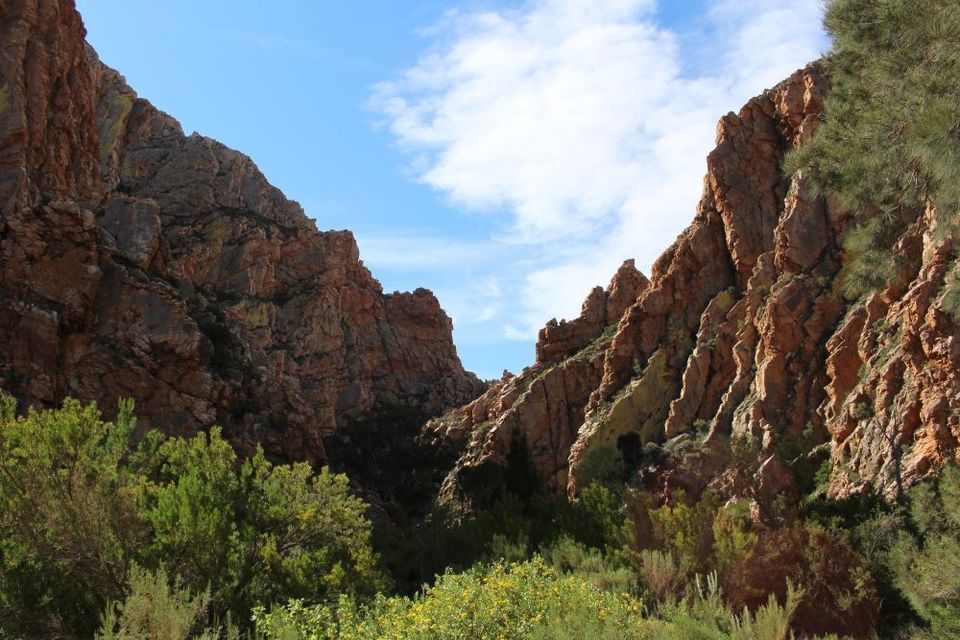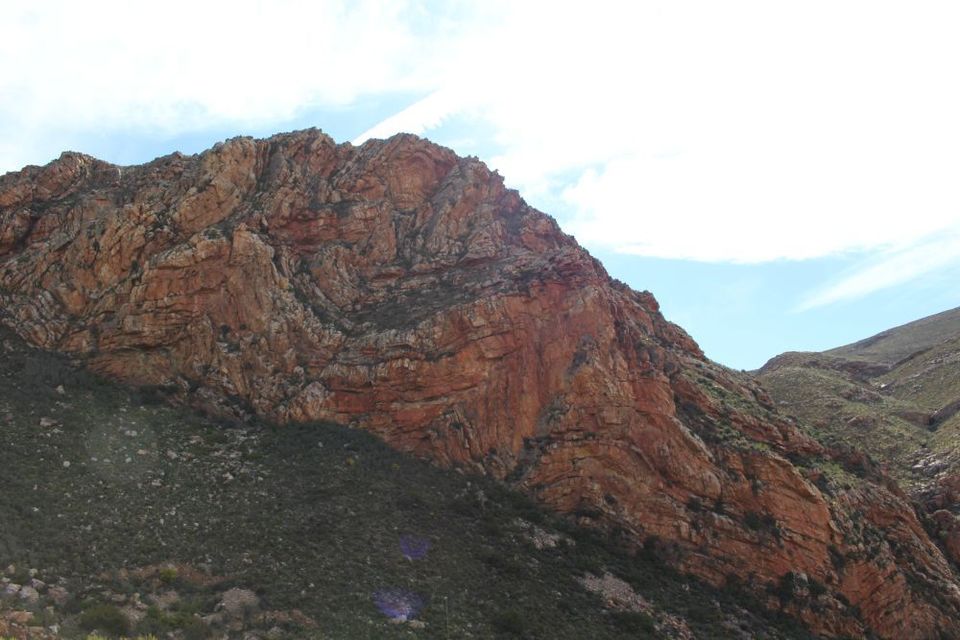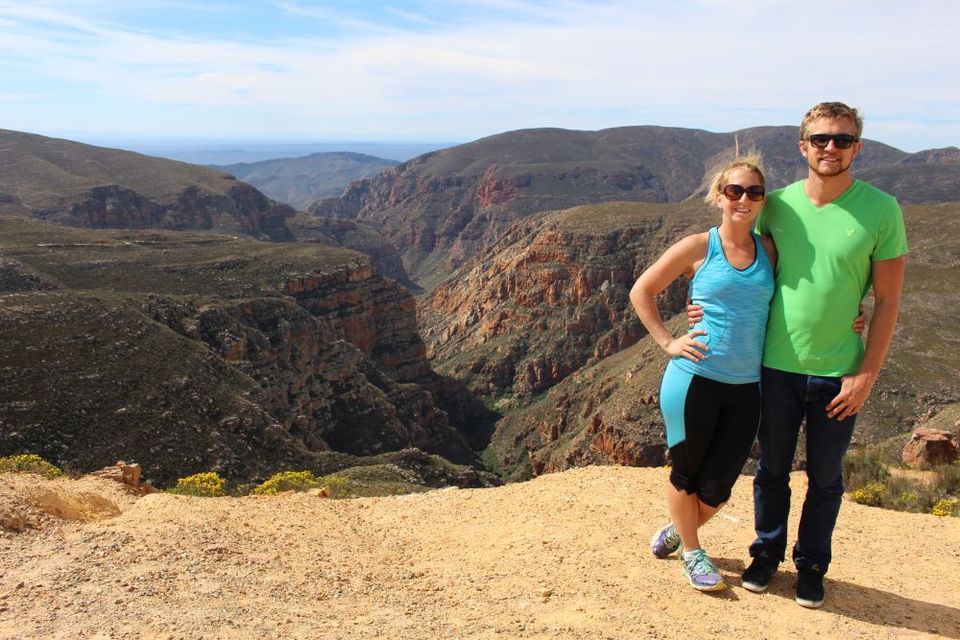 Renate gave us some great suggestions of what to do while in Oudtshoorn. Our first was to drive through Swartberg Pass, a tall mountain range that separates the northern and southern karoo (what I think mean plains). The drive up the dirt road was a little tough on our tiny hire car but very worthwhile. From the highest point wecould see the winding road twist and turn about the narrow cliffs as it disappeared and reappeared in the distance.
The unique mosaic patterns in the rock face were beautiful to watch through the car windows. At the lookout point, an older couple basically forced us to go to a cafe on the other side of the pass called Lazy Lizard in Prince Albert, because they had "the best ever apple pie". We were a pretty easy sell and so off we went.
The town of Prince Albert is a small country town with quaint houses which reminded me very much of Gloucester, a country town in NSW (Australia). A short drive down the main street and you were back into the country side. We spotted Lazy Lizard and had their apple pie. It wasn't my absolute favourite, but it was still good.
Renate organised with us to have a traditional South Africa braai (BBQ) that night with her and Gernot (her nephew). We picked up the meat on the way home and our excitement was building. A braai is done by burning wood into coals and placing a wire frame over the top and then the spiced meat on top to cook to perfection.
This trip was originally published on 'BJs Around The World'.