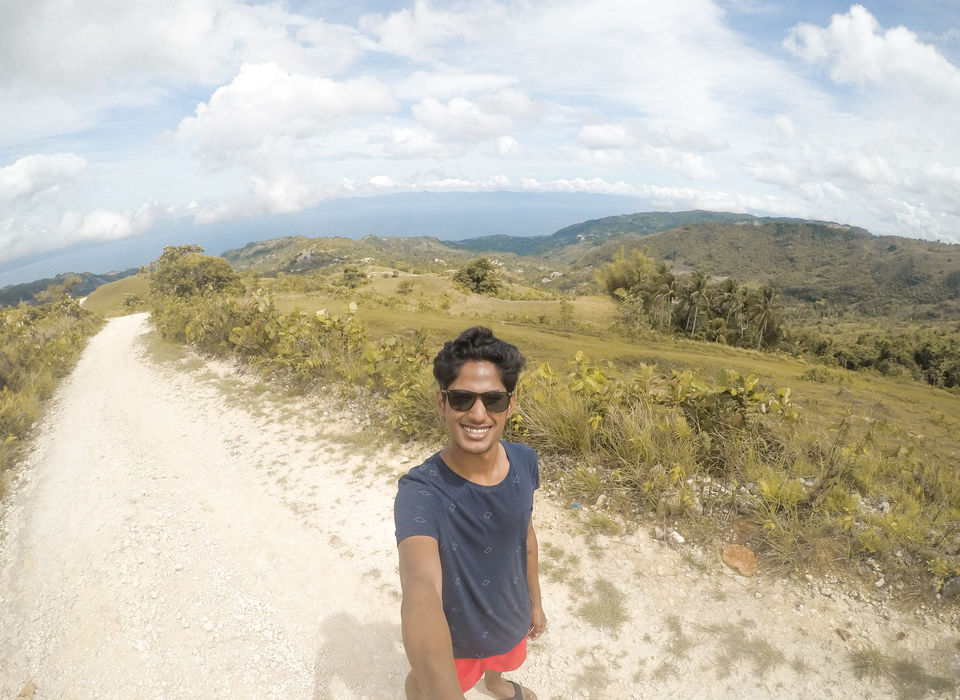 Up and about at first light with a waterproof bag and my GoPro, waiting in the lobby to go swim with the Whale Sharks. I asked one of the tour operators waiting in the lobby, if I could join his group for the tour, at 200 Pesos (return fare from the hotel to Tan Awan), upon agreement, I was off on an epic life adventure. A quiet tricycle ride by the shore with the sunrise along the horizon and a cool breeze blowing through my hair, we arrive at Tan Awan 30 mins later.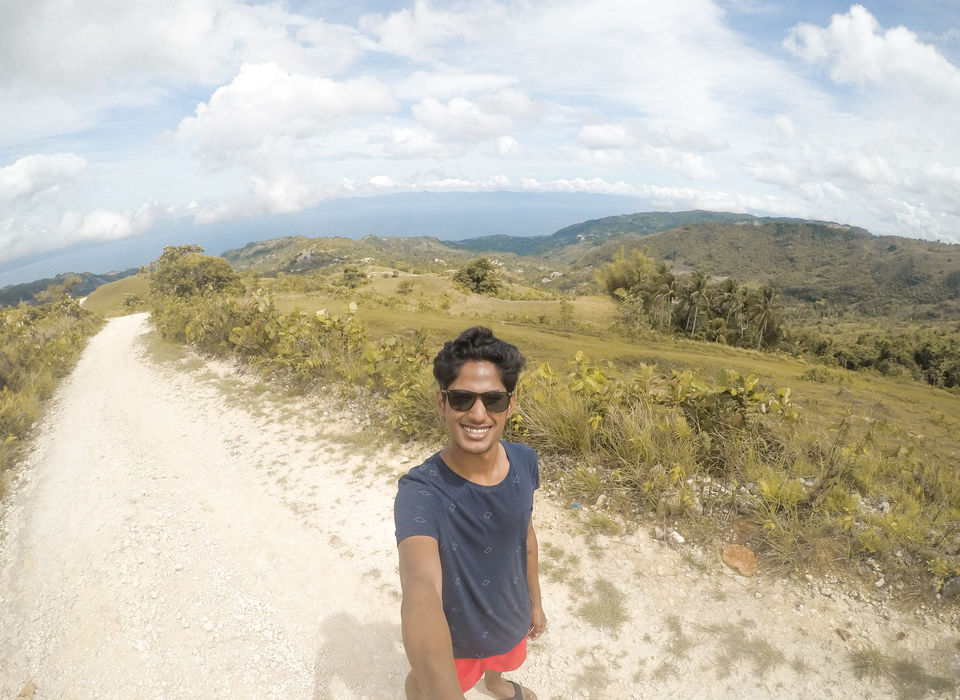 Walking down to the shore, I realised I should have left earlier to have a quieter sighting, it was just 6:30am and it felt like the entire tourist population had already shown up. I applaud their systematic rotation of tourists, because of which you don't end up waiting too long. You can hand over your belongings to the guide and pay 1000 pesos for the 30 minute excursion. Once in the water, the world turns quieter, you can count each breath and it is just you and the infinite blue around you. I kept looking around to catch a glimpse of the majestic creature, shuffling excitedly from one side to another. Soon, a whale shark gave us a glimpse of their presence and left me in complete awe. Whale sharks are enormous creatures, weighing upto 20 tonnes and 10 metres in length. I was left completely gobsmacked by the sheer proximity of the animal. Their sway under the water makes it harder to swim in the same place, so you have to hold onto the boat underwater, when they get too close, but they are completely harmless and tame animals. You'll see multiple whale sharks in one sighting as they are constantly being fed by trained professionals, so don't think that you'll be wasting your money.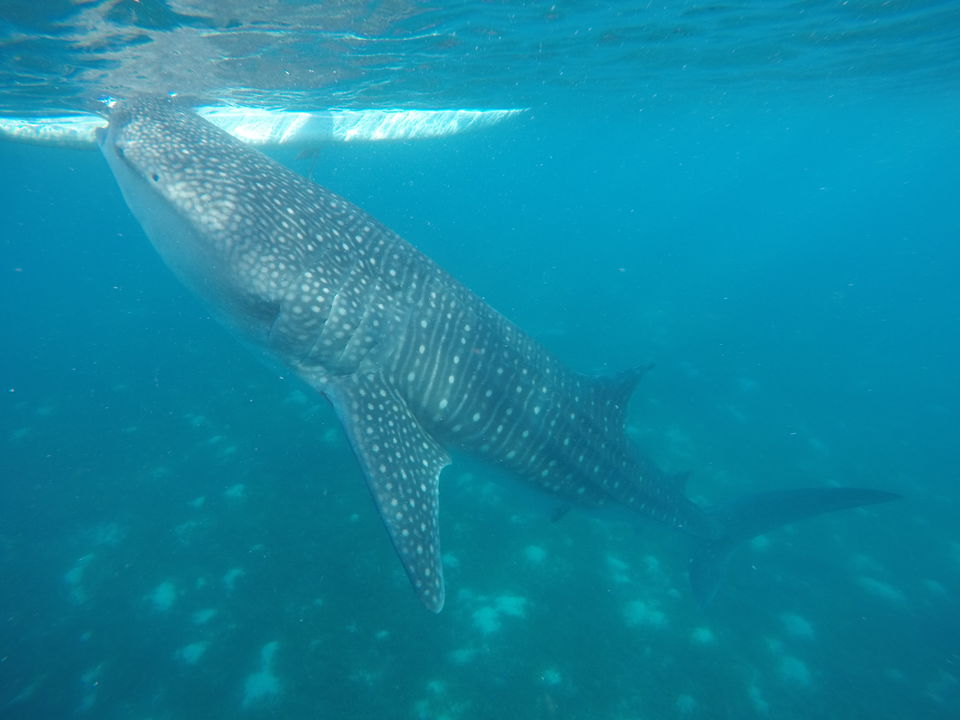 No image will do them justice. But, for the memories I suggest carrying an underwater camera, avoid bulky DSLRs with underwater cases, you can easily rent a GoPro on the entry point of the shore as well.
I head back to the hotel for a calm breakfast on the terrace with a view of the mountains and lush green trees with the sun streaming through the wooden beams above. Later, I met a guide named Joseph in the city centre which was just a short walk away from my hotel, he suggested an excursion to Hingataon falls (400 Pesos, return fare), deep within the mountains, as I was looking for a calmer area to chill, rather than the cliched Tumalog falls or Kawasan, which are both wonderful options as well. If you want to visit Tumalog falls in the vicinity then you can strike a deal with the same tour guide from the morning to give you a return ride till there as well.
I hopped on his scooter and headed to my new destination through the mountains. A bit of off-roading and some spectacular views later, I arrived at the entrance of the Hingataon falls. A short walk down the stairs and a entrance fee of 50 Pesos, and there it was, a milky blue waterfall with sun shining through the dense tree cover, cold water and no noise except the water crashing on rocks.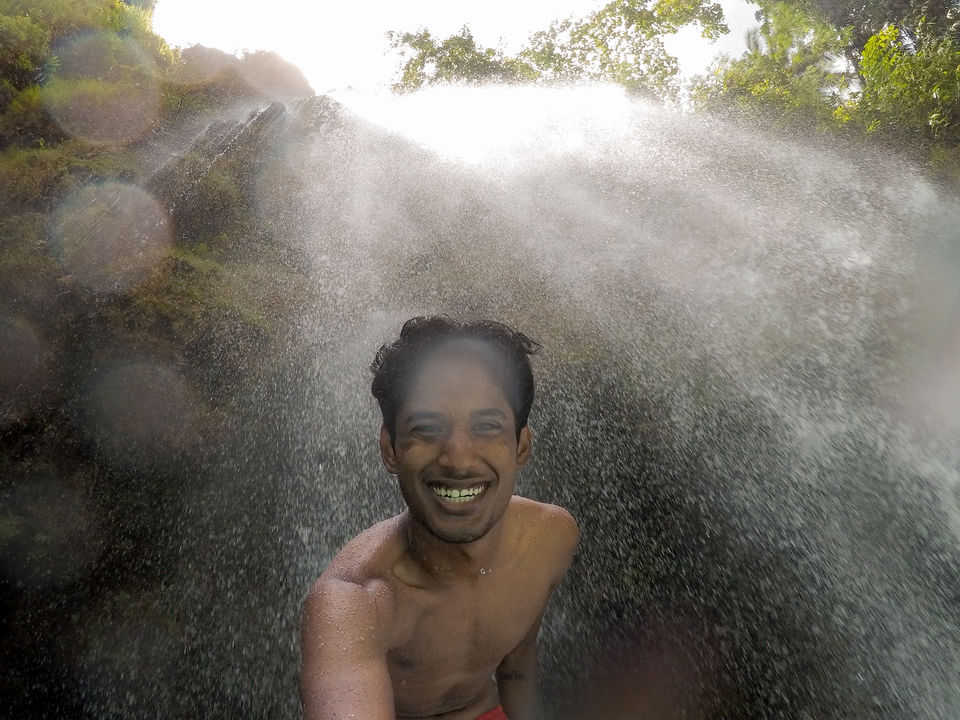 I swam for a while, and soon I was the only one there. If you're looking for some solace and a nice reading or writing spot, this is it. The inspiration and serenity will flow naturally, while you feel right at home sitting next to the water, and fulfil all the solo travel goals you have set for yourself.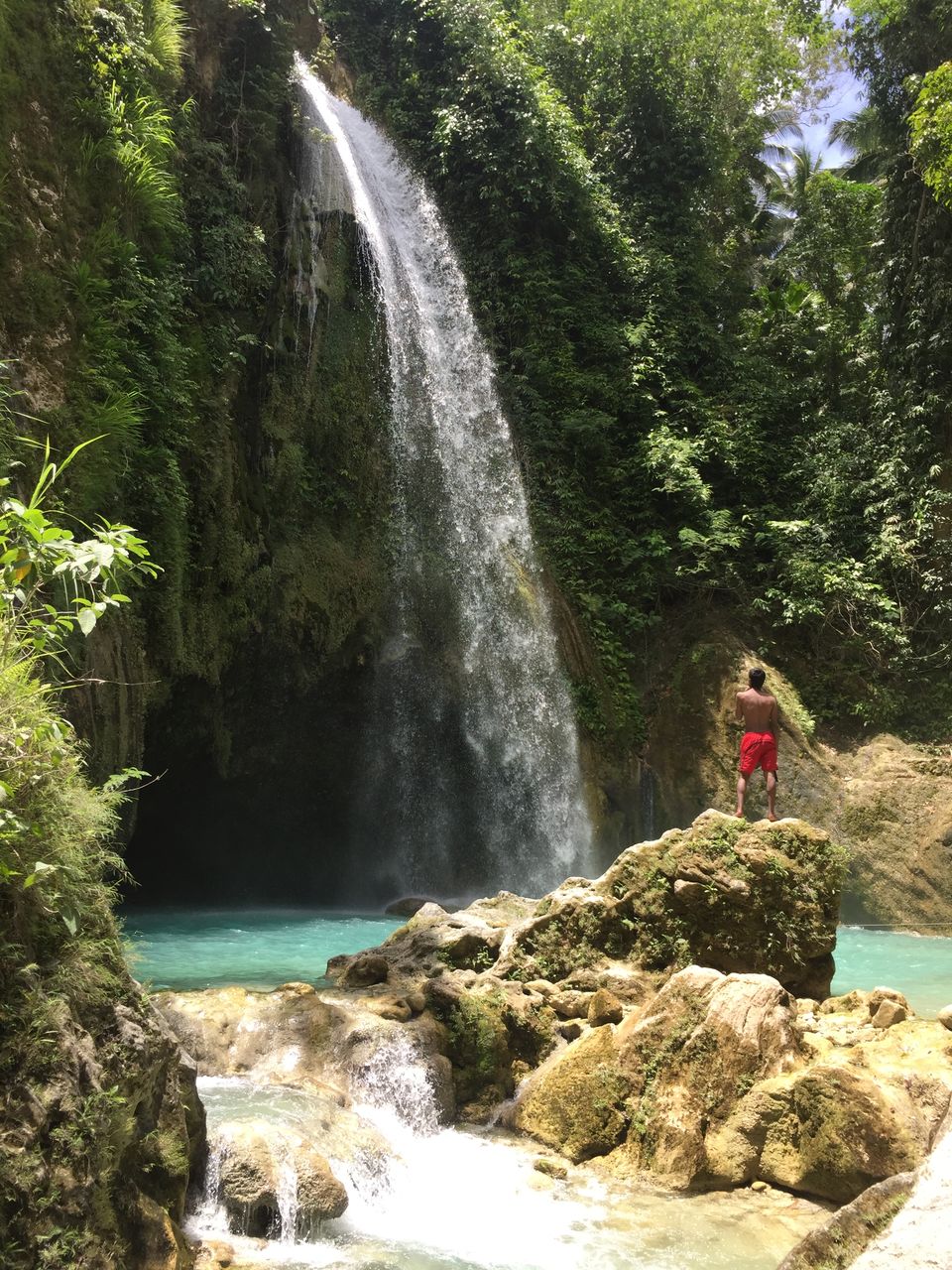 Other activities you can do around there is sit in cafe's by the seaside and look at islands far away and various fauna passing you by. If you want to hike, then you can visit Osmena Peak closeby, it's more of a stroll up the mountain. The Kawasan falls are a bit far off, but still approachable from the region, but it will probably take up half of your day.
All in all, take a trip down to Oslob and enjoy one of the gems that the Philippines islands has to offer.
Important Information
Nearest International Airport: Mactan Cebu International Airport
Cebu to Oslob: Take a bus from Cebu southern Bus Terminal to Oslob
AC buses: 155 Pesos
Non AC buses: 140 pesos
Recommended stay: Luna Travellers Inn Oslob
Follow more of my travels on instagram @shankhchatterjee