I consider myself a fairly curious soul and for the most part have enjoyed my solo time over the years-solo travels, solo coffee dates, solo dinner dates, solo shopping expeditions, solo runs/jogs/walks-you get the drift. For me, these solo experiences are also an attempt to teach myself independence as I had a pretty coddled and protected childhood. The joy and discovery of solo time was further established in my mind when I took a trip to New York city, a few years back all alone.
A few years back, I enrolled in a summer school programme in the United States. I travelled to the US with a small group of 8 people, all first-time visitors to the country and equally enthusiastic about taking it all in. The third weekend of our programme fell during the American Memorial day holiday which happily for us travel newbies gave us a good 4 day long weekend to explore other parts of the country. While my fellow exchange students decided to group up and visit Niagra Falls and New York city, I for some, even now inexplicable reason decided to travel to New York all alone. I had a long time created itinerary for the Empire State city and didn't want my experiences affected by other people's competing tastes. You know how it can be-A wants to visit the massively stunning MET museum, people watch in sprawling Brooklyn, be laid back in Central Park while B wants to take a thousand selfies in Times Square and the Empire State Building. So that was that.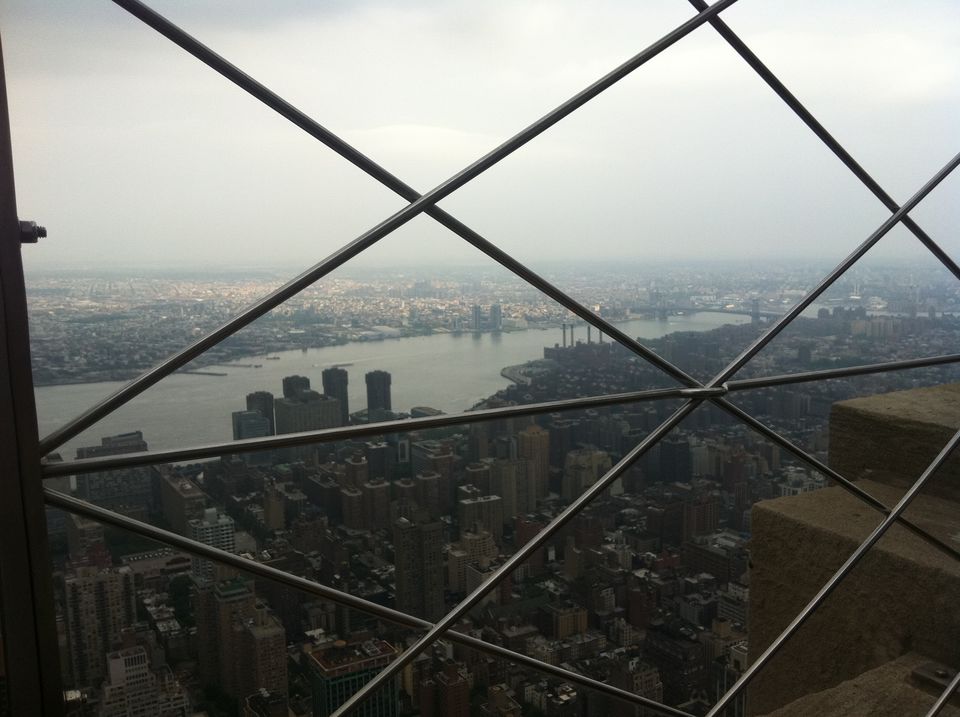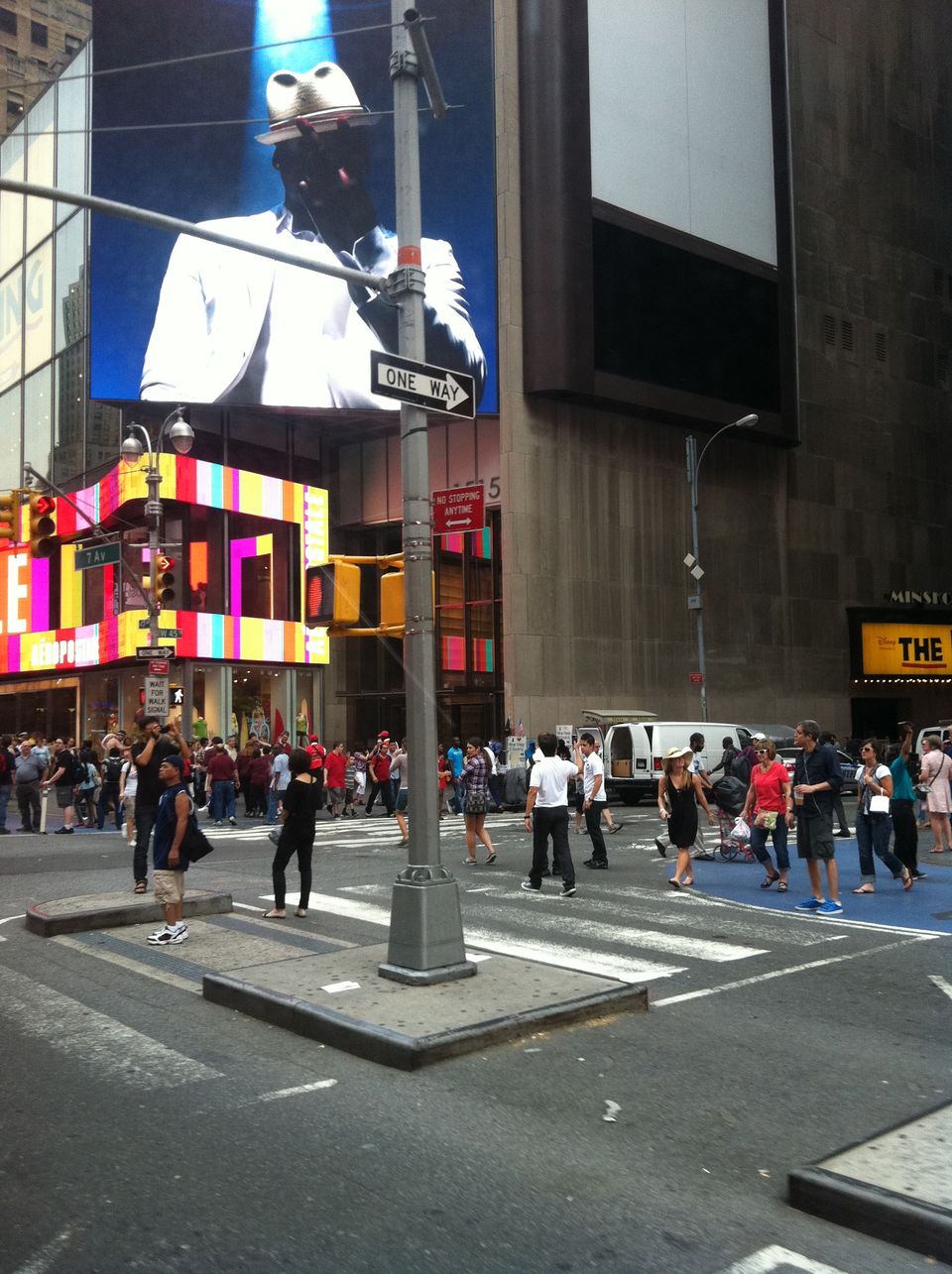 The spur of the moment plan ensured that not only did I pay a small fortune to book plane tickets, I also found myself reaching at a super inconvenient late night hour. Talk about petrifying. However, the late evening time did give me chance to view New York in all its twinkling, lit up glamourous late night glory. My neighboring seat mates during the two hour and some flight were two surly suited men busy on their laptops throughout-(you get internet on flights-who knew, Oh and you can make calls too!), probably couldn't get a seat in business class I assumed. By the time we landed, I was hungry, cranky and cold. It was spring in the US and still a little chilly and in my effort to save a few extra bucks, I had decided to snack only on sandwiches picked up from the free breakfast buffet in the college cafeteria. Le Guardia Airport was massive and confusing and it took me a good hour to find a way to get out-I felt more inexperienced and inadequate by the second and the vacation appeared doomed from the beginning.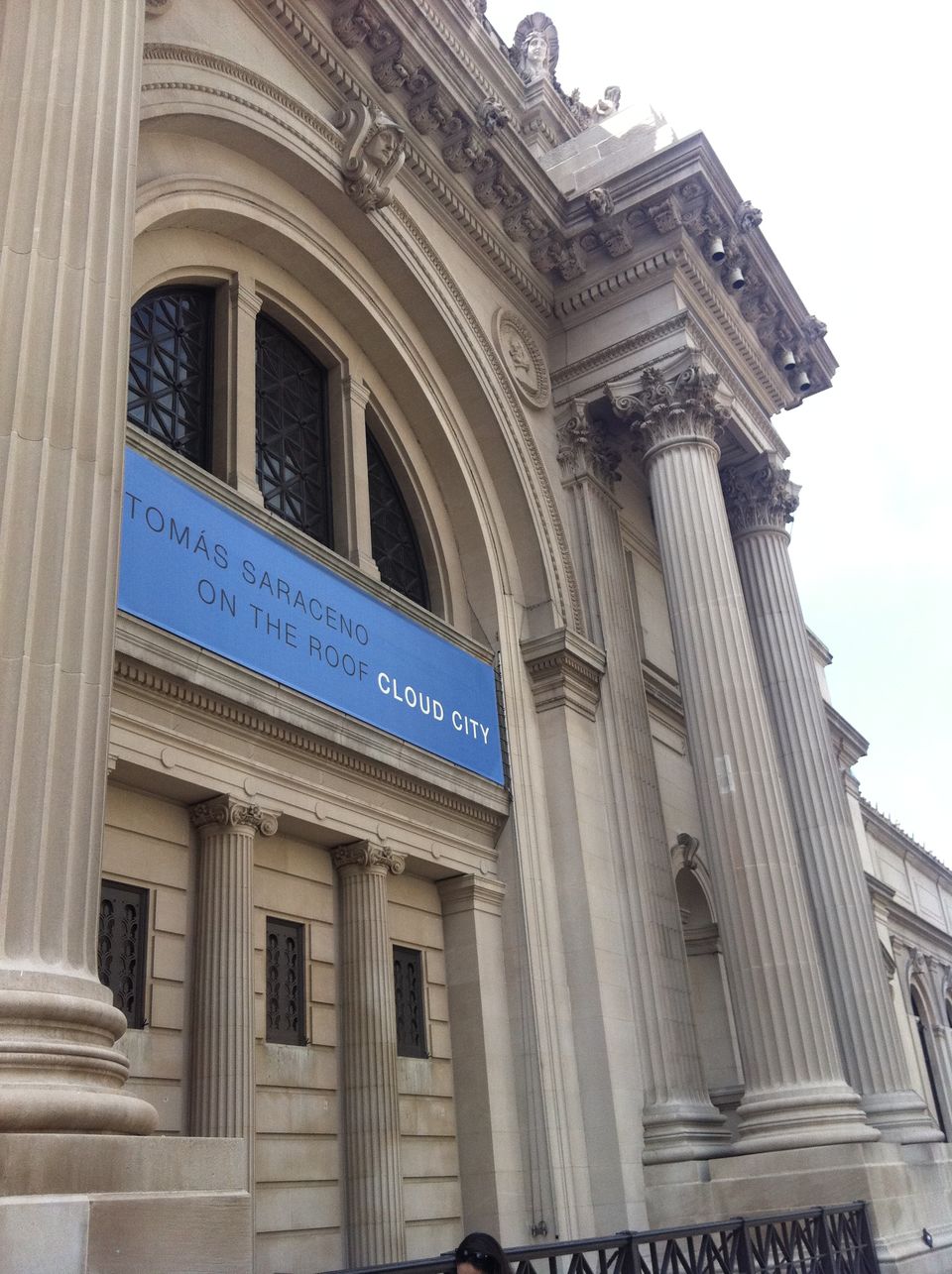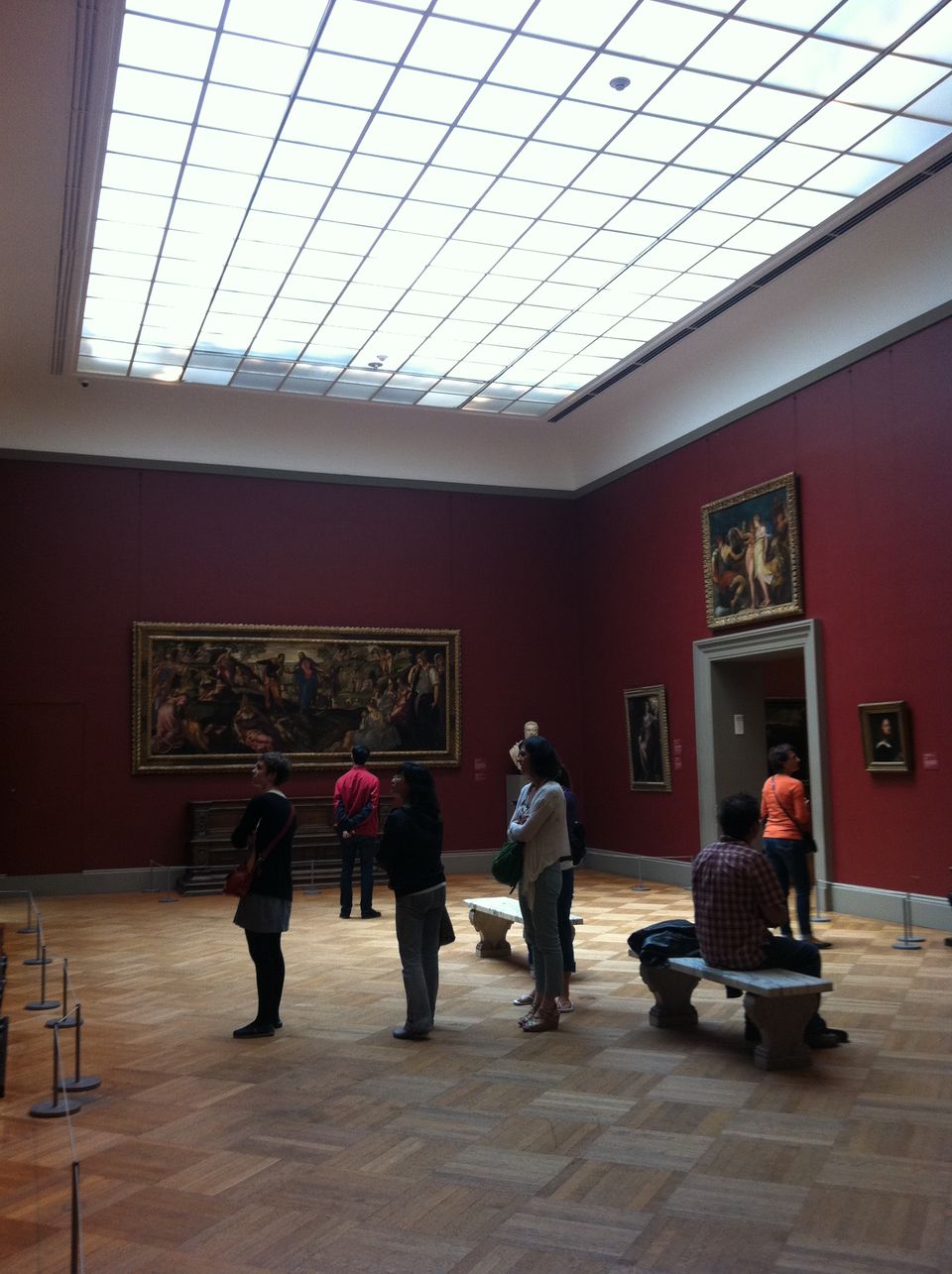 The next day, while equally confusing-Manhattan (one of New York City's five boroughs, others being-Brooklyn, Queens, The Bronx and Staten Island)is a small island but damn does it feels large and overwhelming- definitely made for some memorable experiences. I struggled with using the currency-the bus, the freaking subway and also found myself getting lost more than a few times-this considering Manhattan is a city built on a grid and supposedly impossibly to get lost in-very easy to navigate. What can I say, I am dyslexic when it comes to maps. However, the day also had some fun revelations in store. I did the New York city bus tour quite happily but realized how important it is to carry snacks when you are on foot throughout-between bus hopping that is. Being the novice that I was, I stopped at the first café that I found during one of the stops-and in my state of debilitating hunger, spent what I later realized was a bomb on exotic tasting porcinni soup (here an aside, I am not an adventurous eater and porcnni while I correctly identified as a type of mushroom in no way resembled the Indian mushrooms and was definitely an acquired taste). The café was Dean and Deluca- which I later discovered is a pretty upmarket place frequented by a mostly posh celebrity-isque clientale. I bemoaned entering the place on my student budget but didn't know any better at the time. I embarrassed myself further by asking a Park Avenue type dressed elderly lady to help me figure out how to count the unfamiliar currency to make payments for my food(before you wonder, food was paid for during my programme-this trip was the first time I was using physical currency) and received an insulting NO and eye roll as reply. You can imagine how disheartened this inexperienced, earnest traveler must have been. However, being made of sterner stuff and with a genuine enthusiasm to rough it out, I soldiered on and the remaining part of the day passed in fun photo ops and a whole lot of exploration-I oohed and aahed at Wall Street, gaped in awe at the Flatiron building, circled lazily around Central Park and as a Project Runway obsessed viewer had my first sight of the famed Parsons Institute of Design.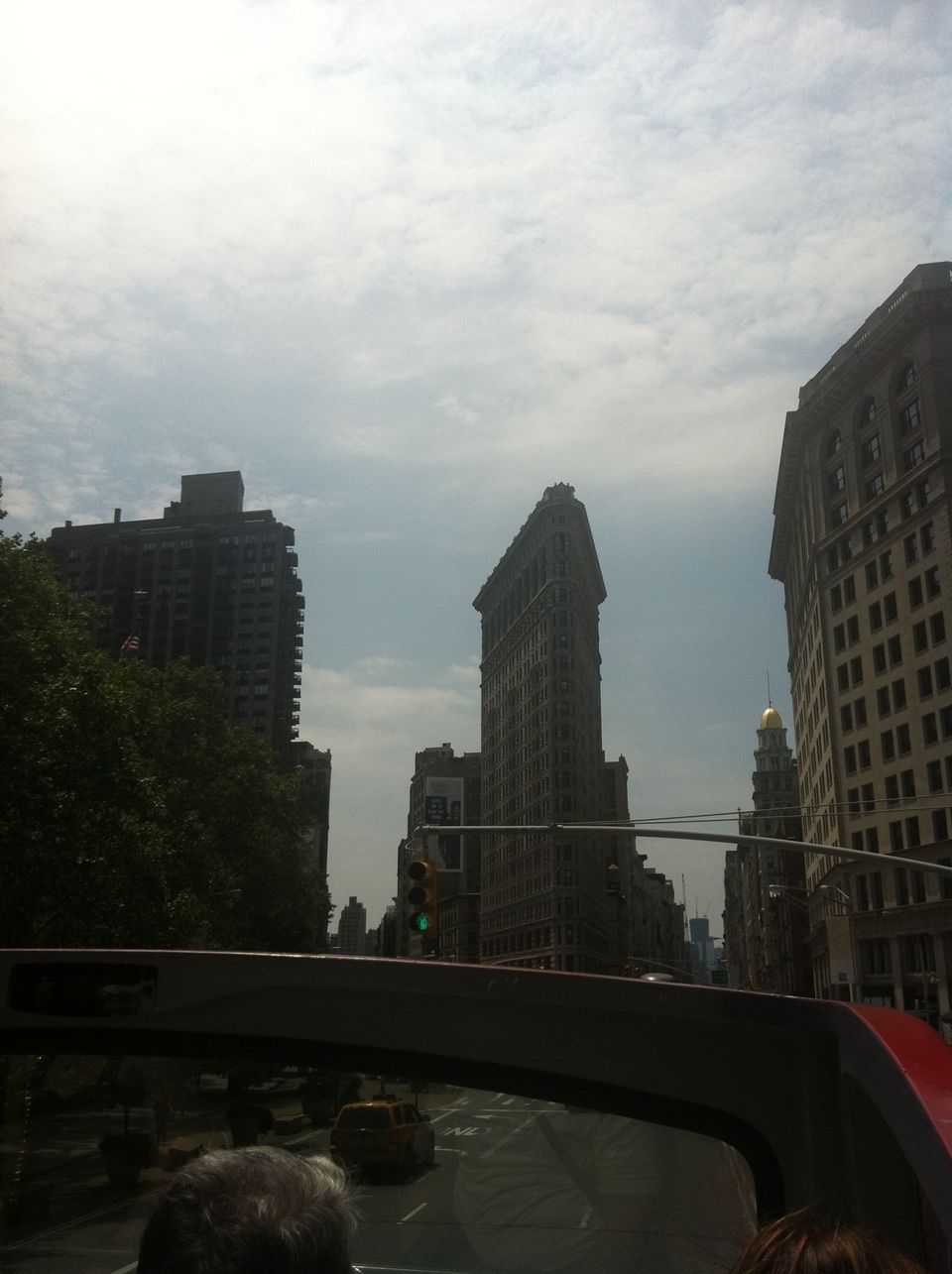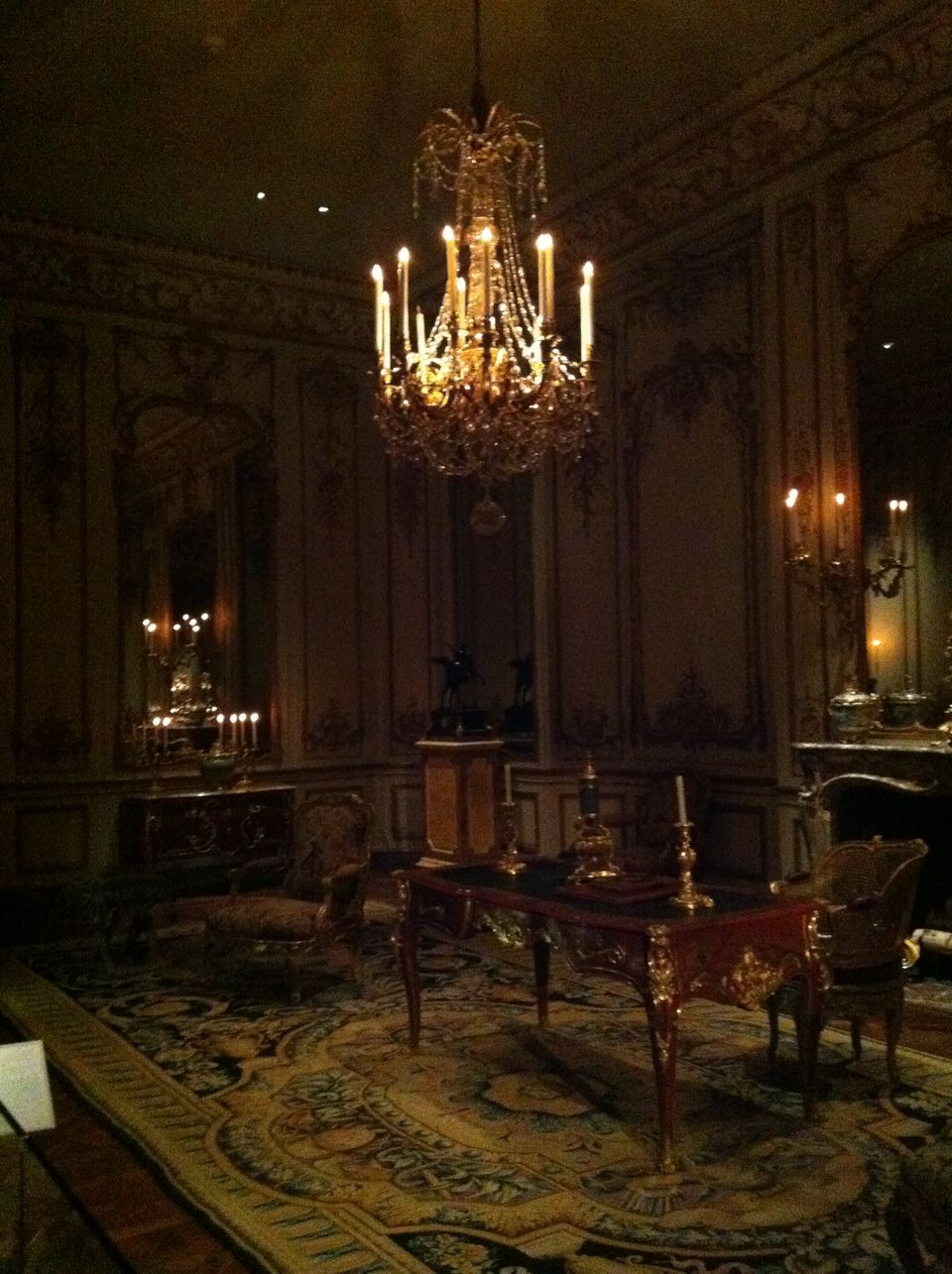 On the second day, an old school friend of my mother decided to take me out for dinner at a fancy oriental restaurant Hakkasan which provided me the chance to humiliate myself a second time as a totally unsophisticated traveller. This time in a cab with the burly African American cabbie carrying on a consistent insulting commentary on my ignorance, lack of direction sense etc. So relieved was I when we finally found the place that I tipped the guy without meaning to and earned a reluctant amused smile from him in return. Atleast I made someone's day happy.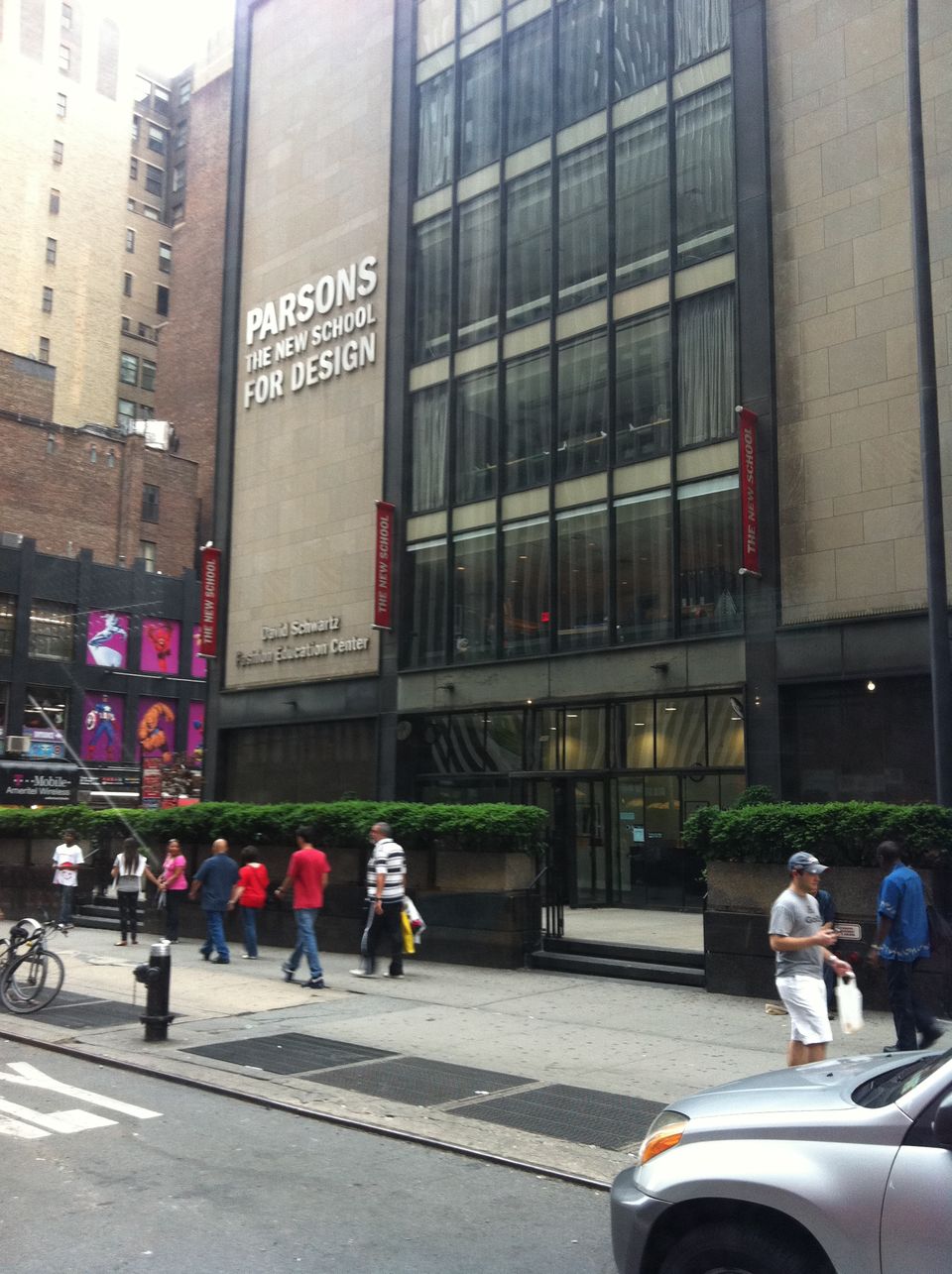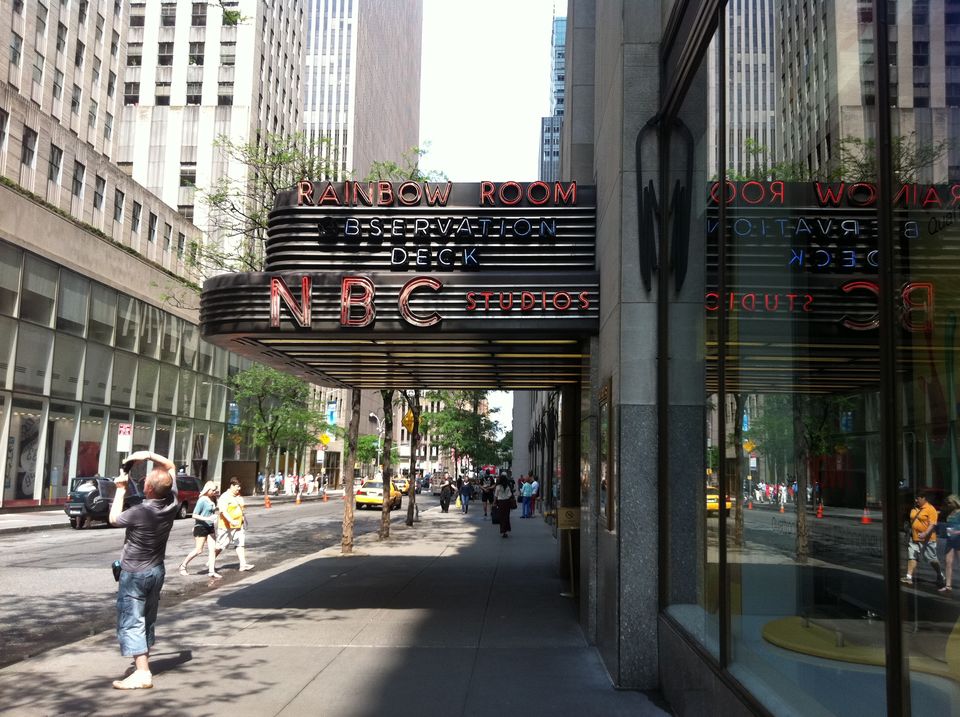 The third day was the revelation mentioned at the start of the post. I befriend a young African American student in the subway when she complimented me on my electric pink shoes (never underestimate the power of clothes to create an impression). In the resulting conversation that ensued, I confided to her that I'd been having an awful time getting directions to places-are New Yorkers really that cliched hostile and unfriendly. The peppy Harlem native laughed and helped me figure out the complicated map I was carrying, gave me precise directions on how to get to the MET, my destination for the day and even offered to take me there herself. While exiting Grand Central Station with me, she carried on a reassuring calming conversation throughout and even made fun of me for being such a sissy-Buck up girl-its not that hard-she'd remarked as a parting. Thank God for Michelle, I began the day on an upbeat, I can-do note. The day progressed just as positively as it began-I made pals with an elderly Indian couple on the hop on hop off bus tour, exchanging stories on our trip so far while basking in their wonderment at this "brave young girl", travelling all alone in a foreign city At the MET, again a massive place and a potential landmine for my directionally challenged self, the Gods provided further reprieve in the form of an old lady and frequent patron who gently but firmly guided me on what to see, while also cautioning me to not waste money in the very expensive MET cafeteria. Pro tip guys-take note. Buoyed by these encouraging developments, I walked on to the Empire State Building, my second stop for the day, feeling totally in charge and pun intended on top of the world. Standing in a queue on way to the building, I even had a friendly conversation with a good looking policeman who was majorly surprised to see an Indian woman travelling alone and laughed "Don't you guys travel in hordes". Totally bored on the long queue, I regaled him with stories of my US trip thus far, even sharing my cultural gaffes, not for a second wondering that the person was a complete stranger. Heck, solo travel prompts you to do the unexpected-when alone, you become more daring, I've discovered. I know for a fact now that if I was travelling in a group, I would have not have made a move to have conversations with strangers. My usual reticent shy self found itself on the downlow, as I cheerfully asked random tourists/locals to take my photograph on the observation desk at the top of the building and asked for recommendations for cheap places to have lunch.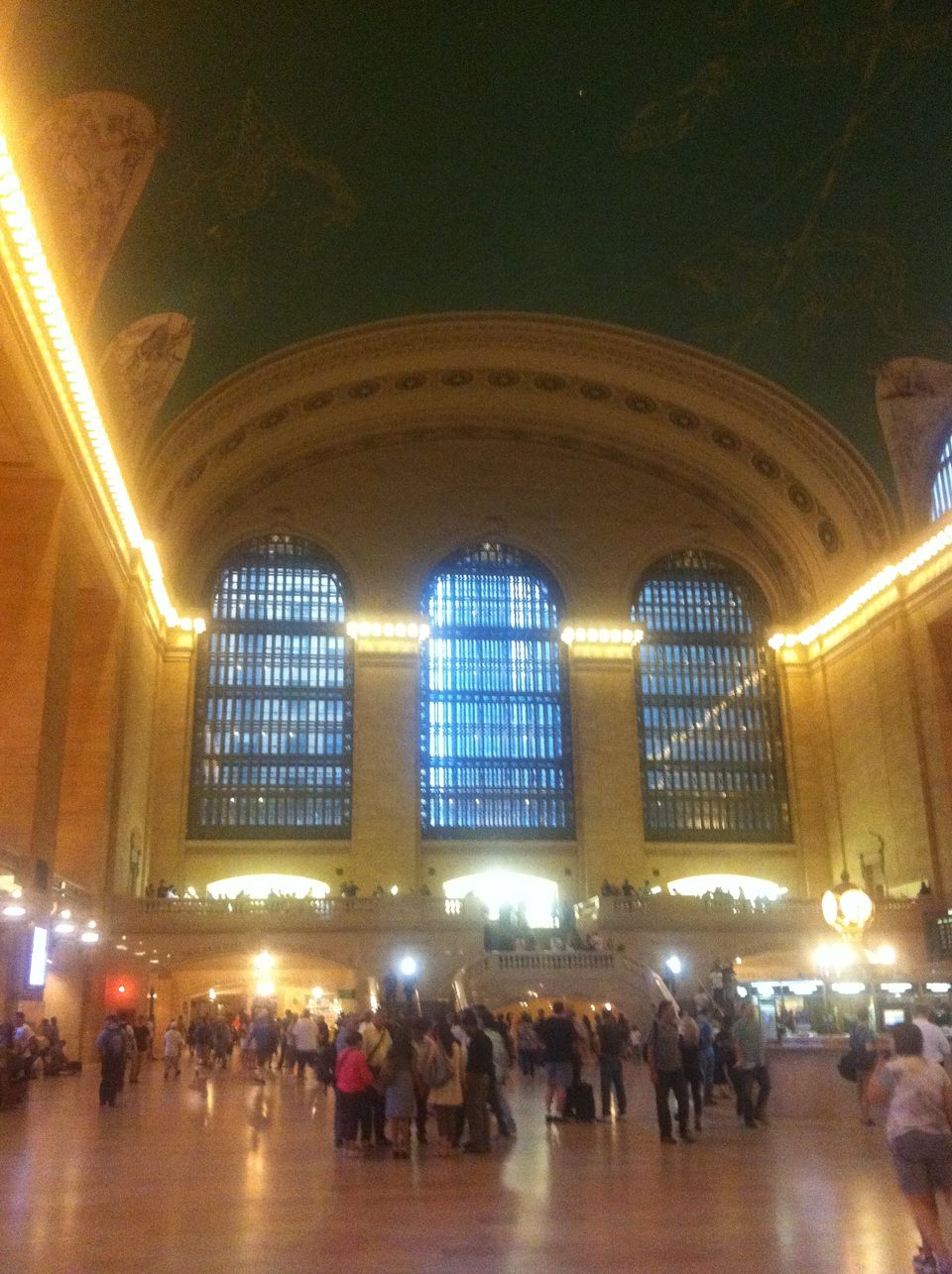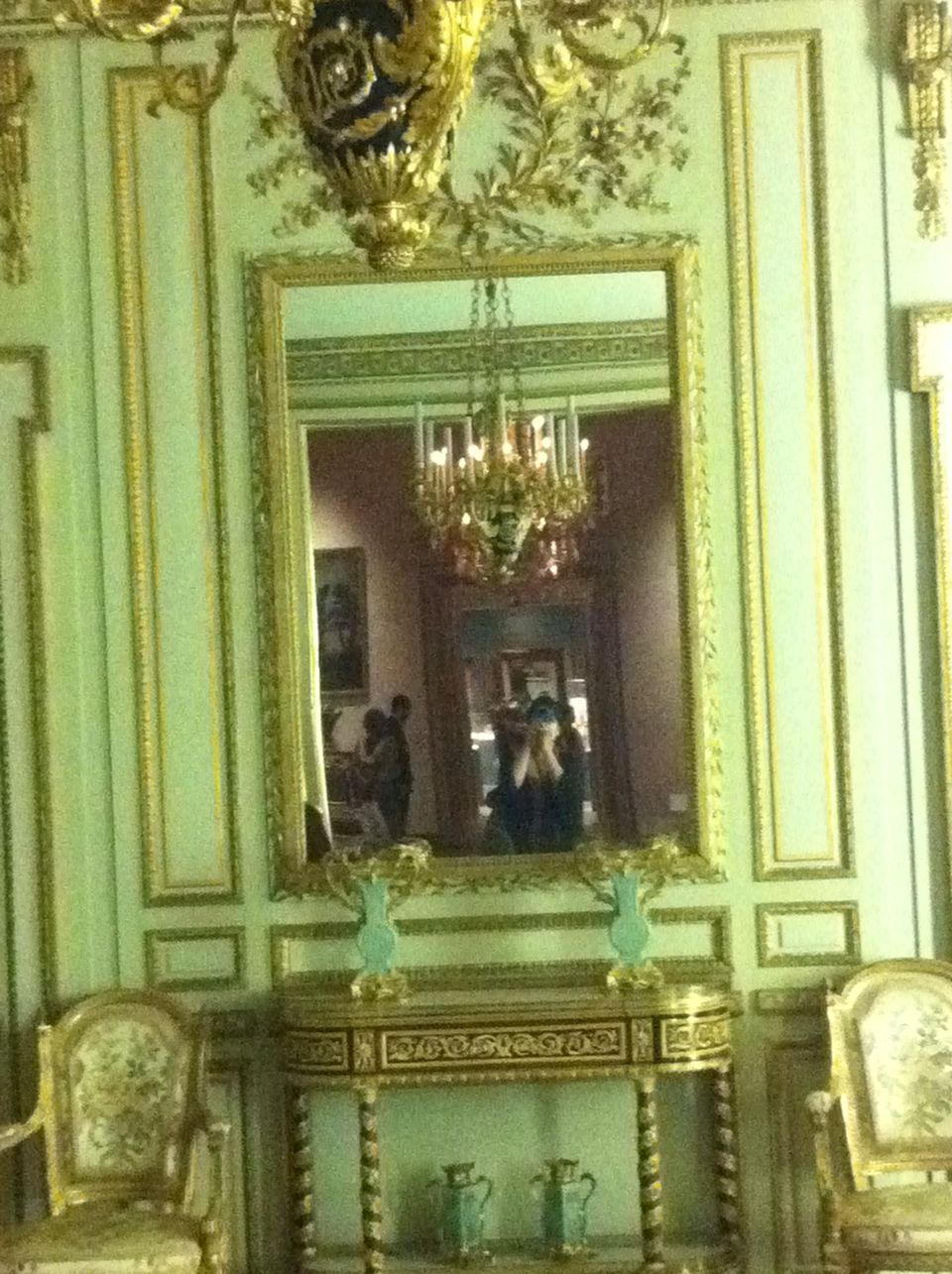 The afternoon brought me boarding a ferry to visit Staten Island and view the Statue of Liberty (the aforementioned locals had warned me not to spend money on deboarding at the Statue of Liberty in Liberty Island, as they opined its a vastly overrated place, with not much besides the statue to pass time and take pictures next to. I am so glad I listened to them and took some stellar shots of the Statue from the ferry itself-less cliché, also saving me some precious bucks. While waiting for the return ferry, having missed one, I utilized the two hour wait to sample pizza at Denino's-a tourist hotspot in the thriving Italian community populated island, also rewarding myself for the money saved . Pro tip-ask them locals before haunting typically touristy places (as a budget traveler-there are more than a few ways to save money )and spend on more useful things-case in point-FOOD!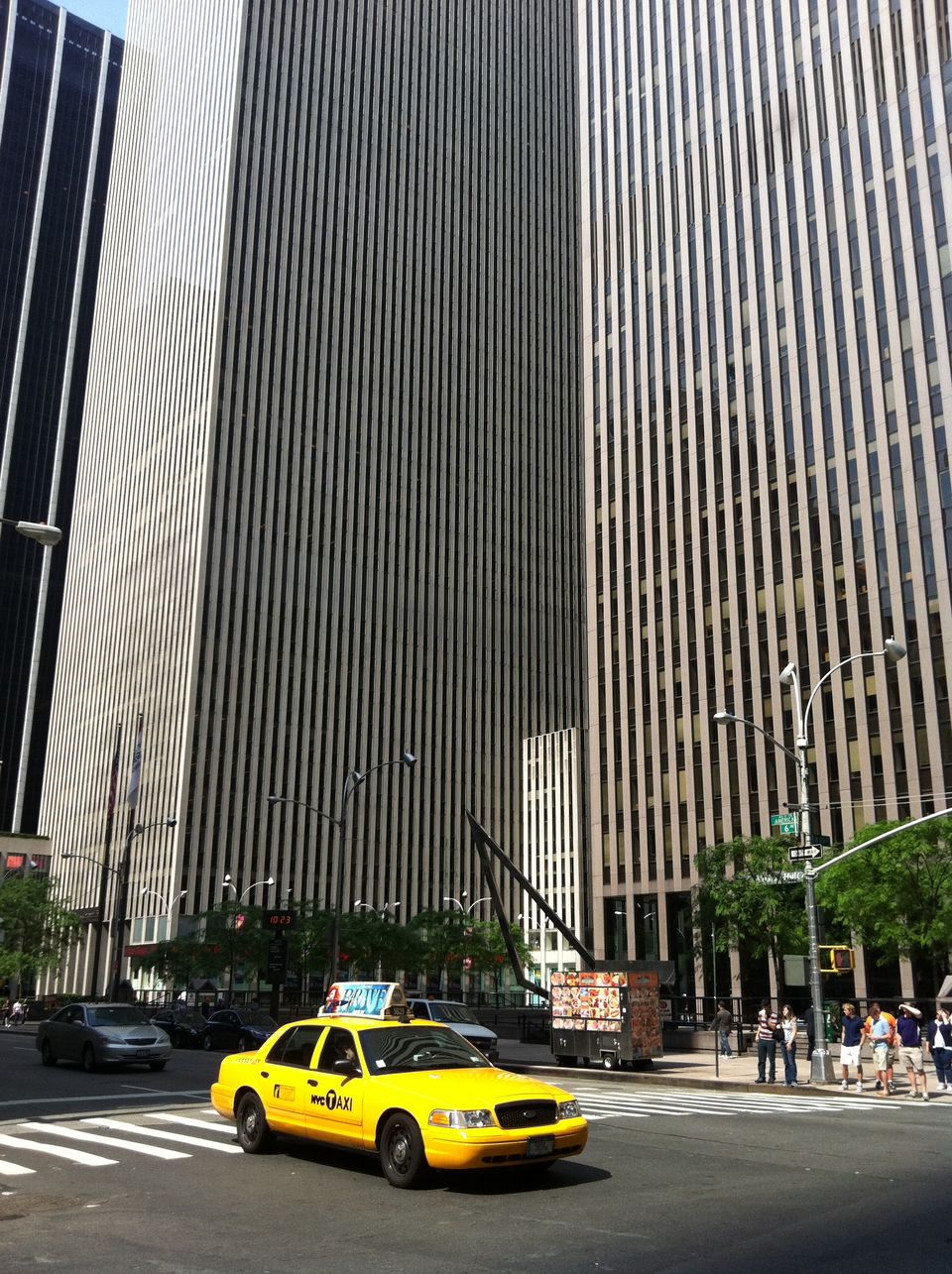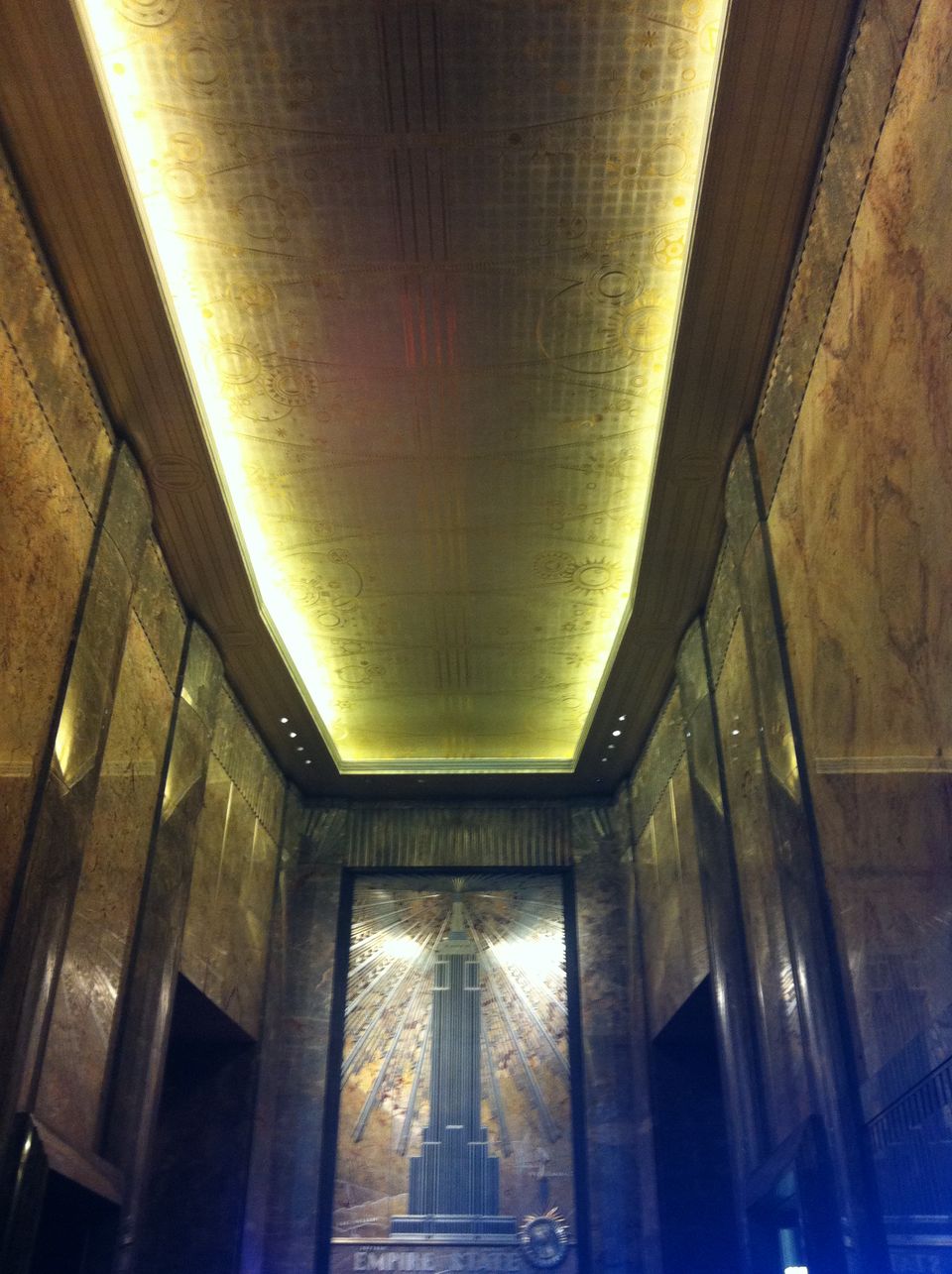 At Rockfeller Centre, my first stop on my last day in NYC, this is exactly how I saved money. I refused to succumb to temptation to take a tour of the NBC studios, home to my all time favorite comedy series 30Rock and located there. Instead I spent my time, lounging around the area-admiring with suitable awe the sheer luxury and richness of the place with and clicked a tonne of photos in the name of trip keepsakes.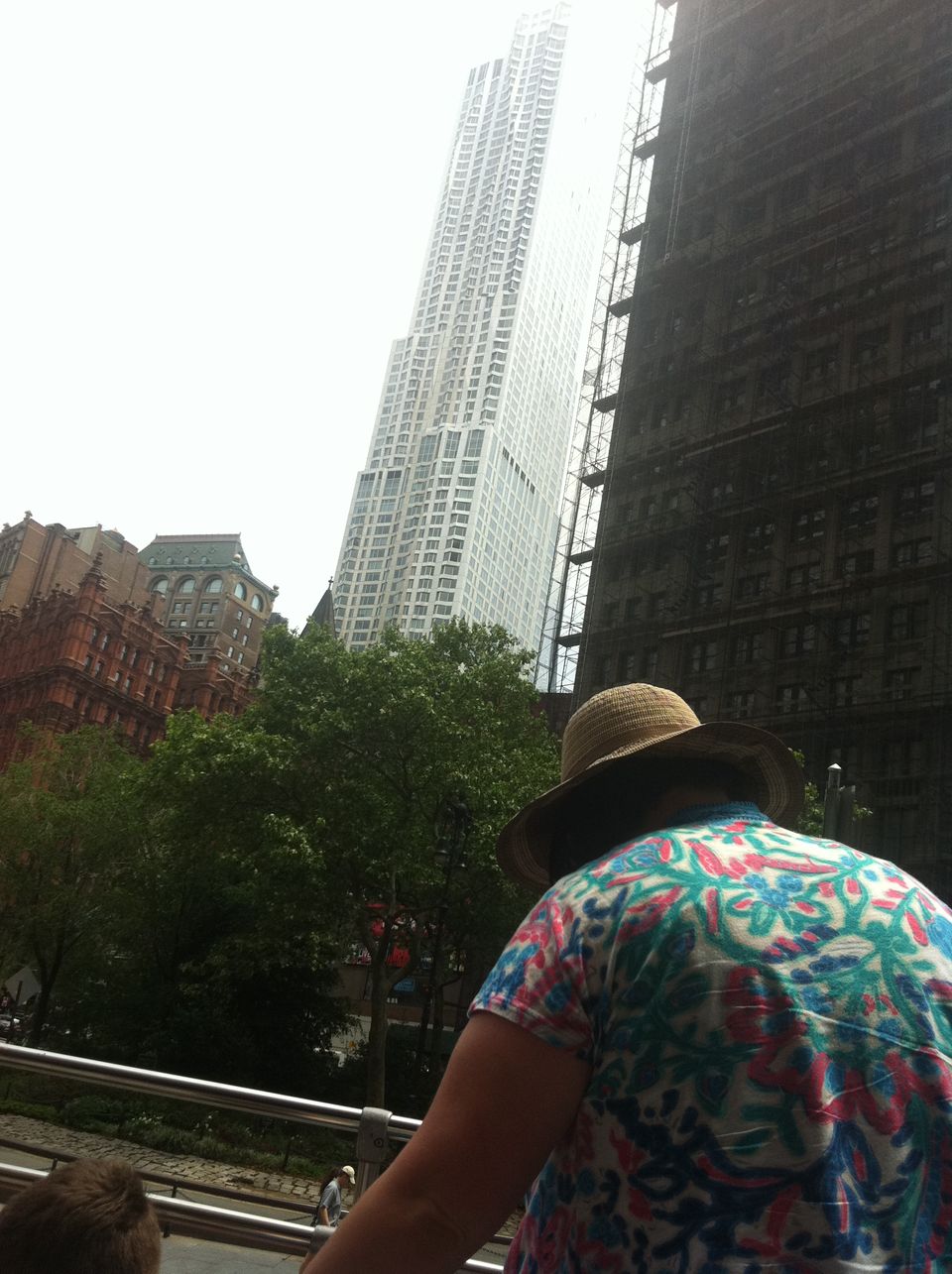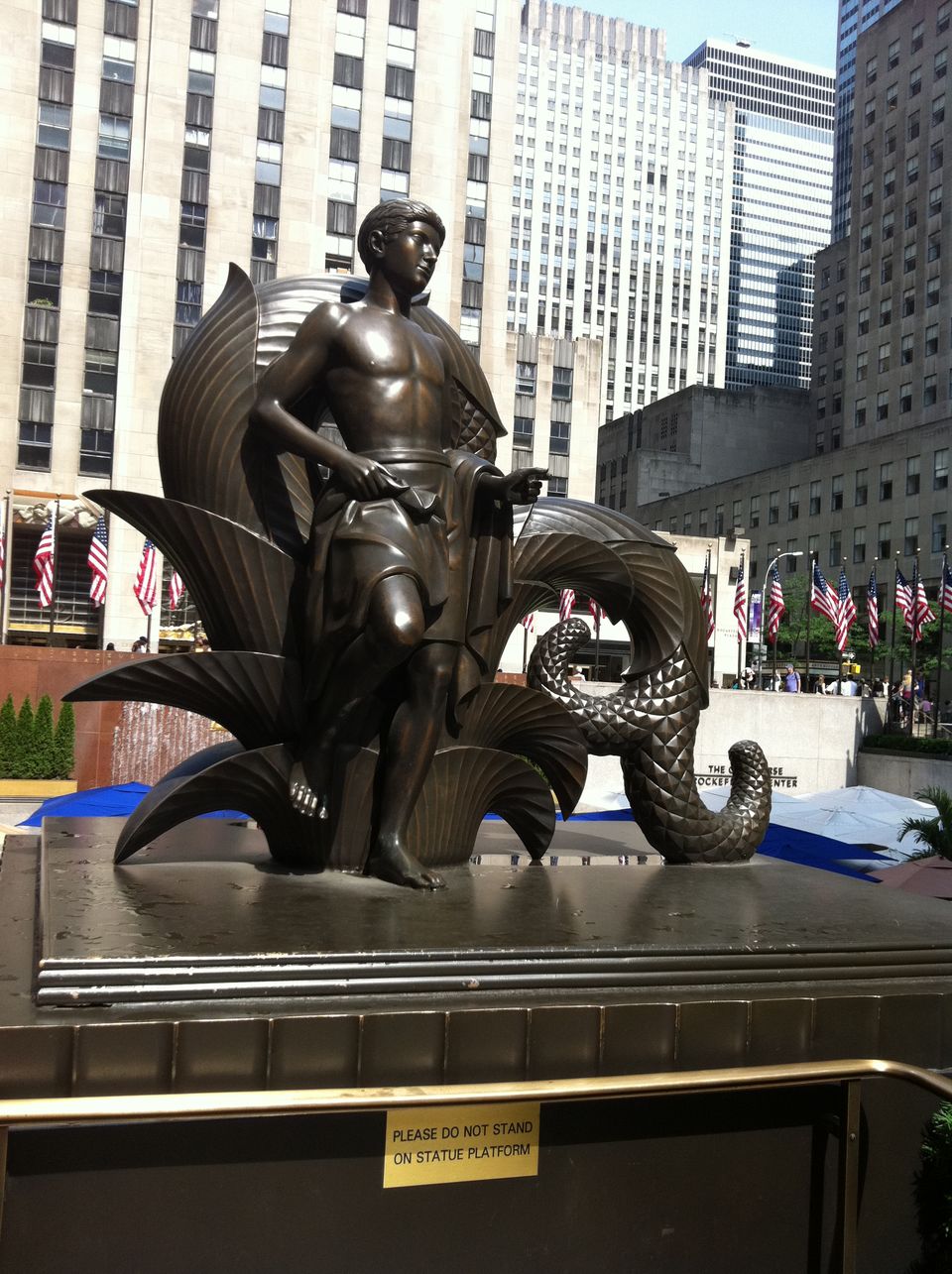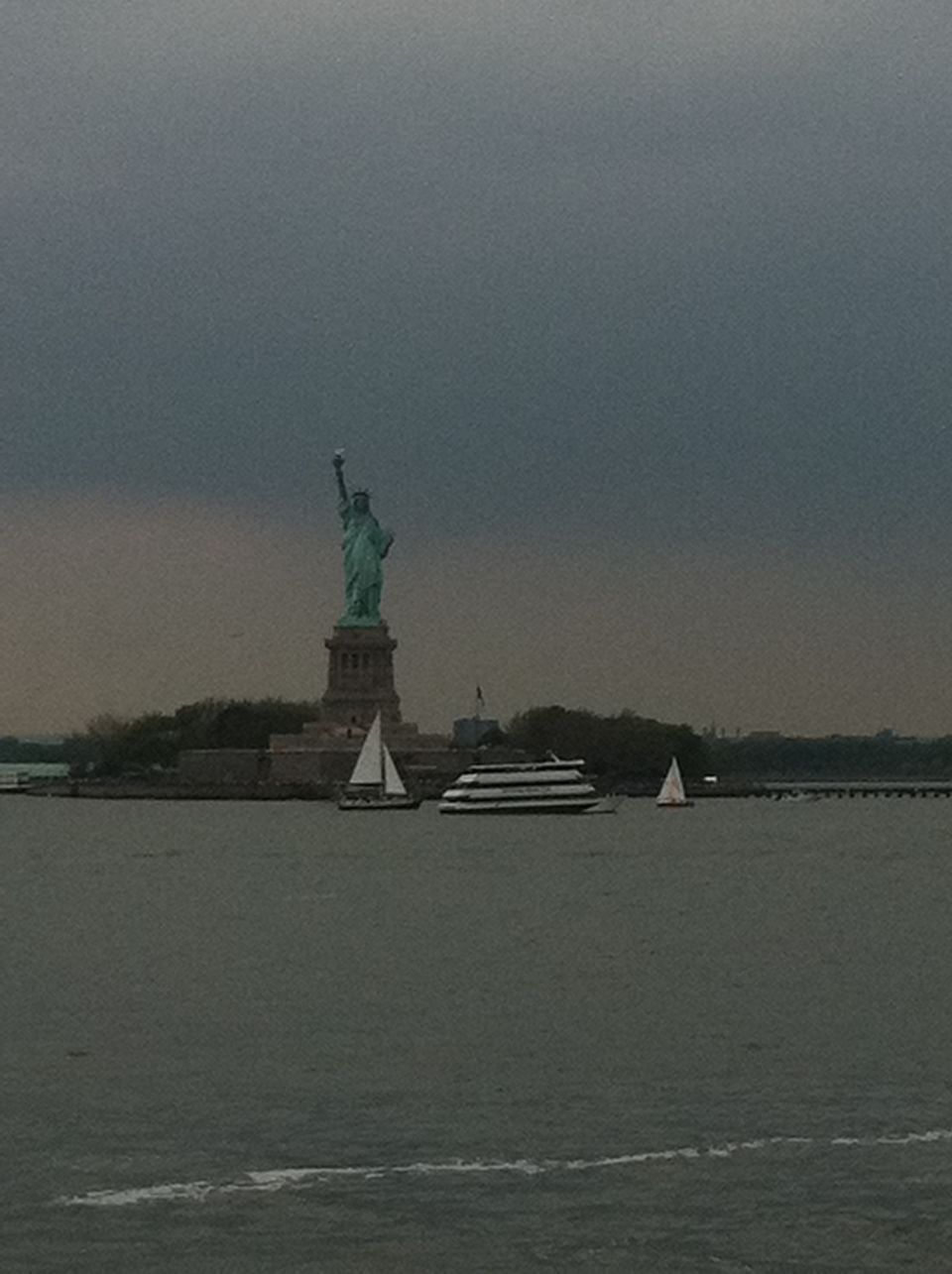 If I have one regret about this trip its that I wish I had been less fearful. The few times that I asserted myself with confidence, I realized that people can be just as nice and helpful in a foreign city as they are anywhere else in the world. My fear made me make mistakes that were otherwise easily avoidable. Future travellers, learn from my story, make a rock solid itinerary in advance, take recommendations from locals or friends staying in the area on what to see, eat and do to save precious time.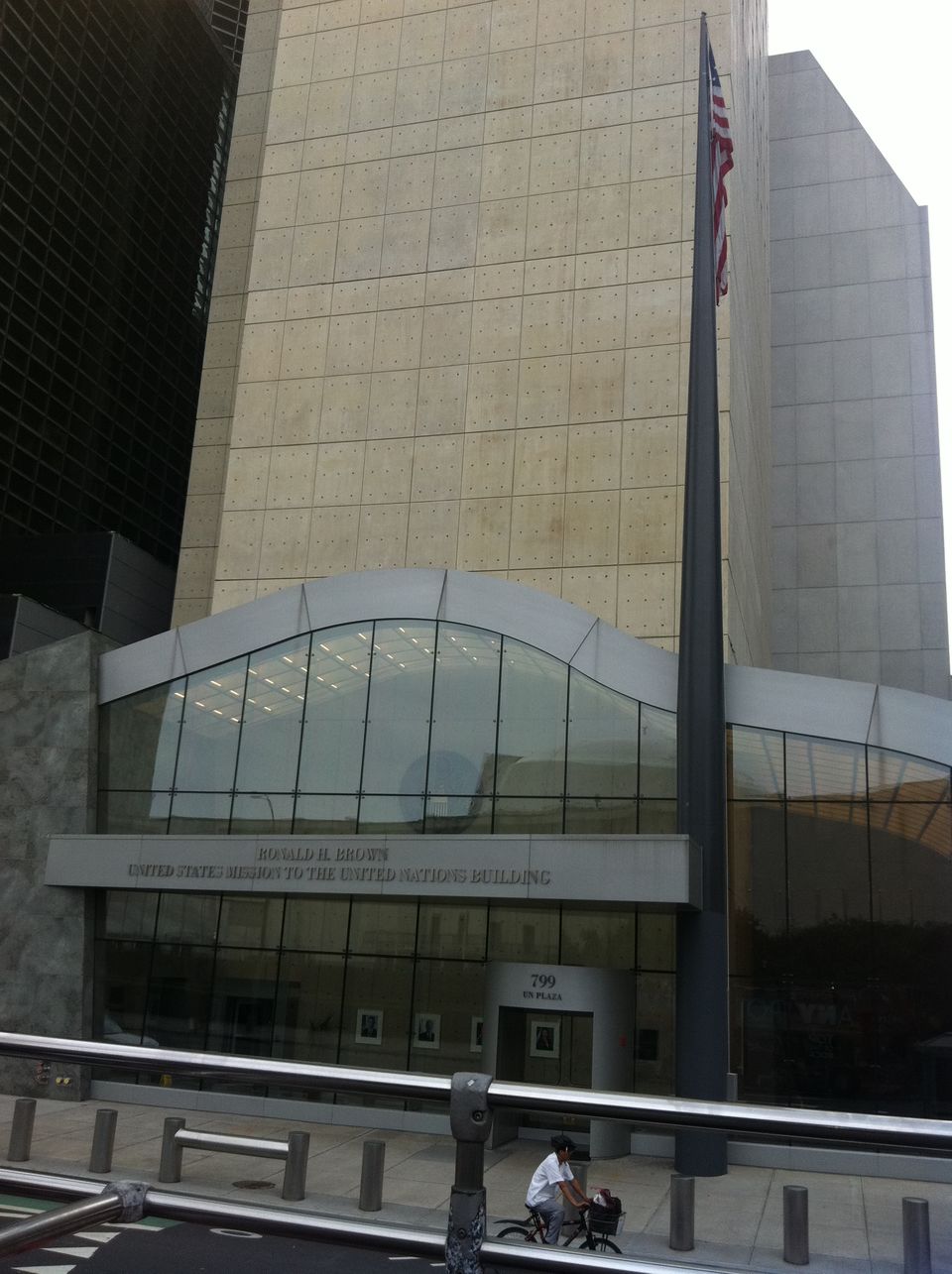 I utilized the lessons learnt on this trip through the rest of my summer school programme, determined to have a best ending possible to my US trip. I consciously befriended non-Indians and explored the city without my small exchange student contingent thereby being delighted when a sweet,nerdy redhaired classmate on his own offered to help me figure out directions to the library-(US college campuses are massive-it is very easy to get lost-)and the student enrollment centre. My newly socialized self also compelled a friendly barista at a café close to my class who I carried on steady conversation with every evening after class, to invite me and the rest of my group to drum circle where he and his other friends would be playing for a small downtown crowd. This made for a fun bonding experience with my exchange student group as we sampled farmer's market fare, discussed our different class schedules and mingled with friendly locals.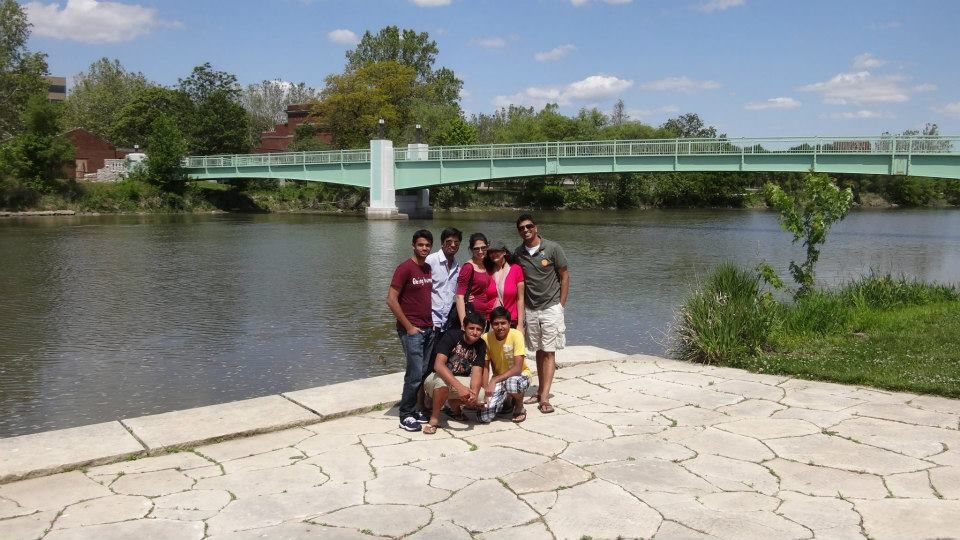 Finally my trip came to an end as I picked up my luggage at Delhi airport, I distinctly remember having the sudden realization that travel, more than any other life experience enhances a person's humanity. Not only does it teach one about different cultures, one also learns empathy, tolerance and adaptability-the perfect trifecta needed to achieve satisfaction and success in this rapidly globalizing and world. Personally, this trip ensured that now I'm a lot more extroverted when travelling, especially in my interactions with strangers. Socializing with locals, a prospect I once found acutely daunting, I now wholeheartedly embrace and get a high out of. Hope you guys embrace the lessons learnt from my trip too. Happy travelling. :)