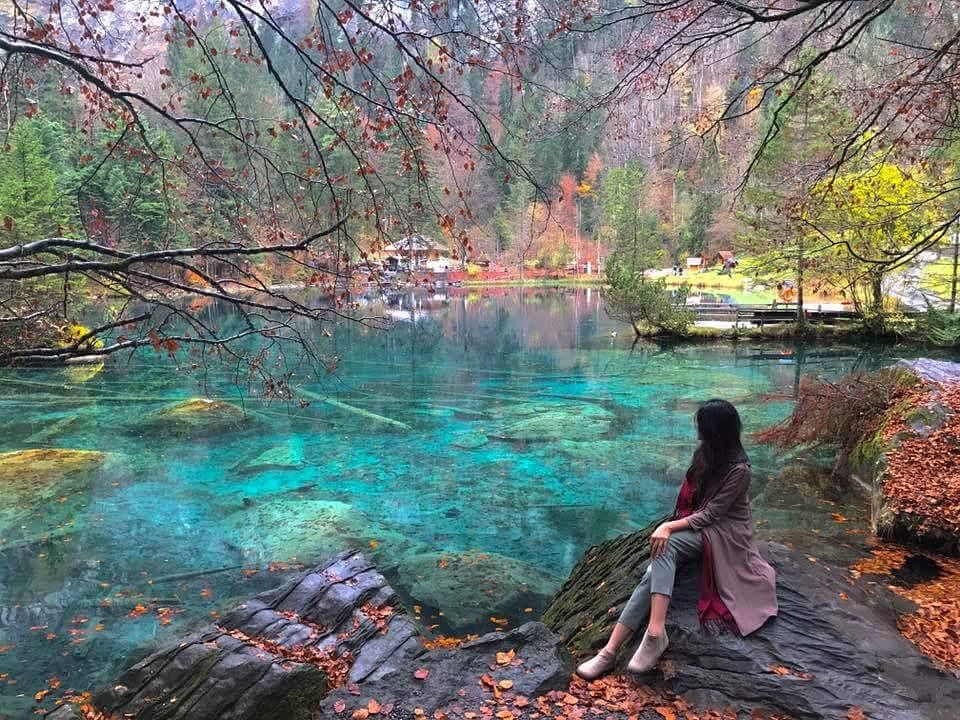 HELLO AGAIN. LETS TELL YOU A BIT MORE ABOUT SWITZERLAND
I turned 24 recently and if there was one present that could make up for the bitter feeling of inching another year closer to mid-20's, it was to gift myself a weekend in the Swiss alps. But since growing older means you buy your own presents, there was a budget that I had to stick to. Surely, the INTERRAIL PASS came to my rescue once again! Buying this one country pass made it possible to cover a whole lot of new destinations that I had been dreaming about for days. Here's my 'BIRTHDAY-SPECIAL' itinerary.
NIGHT-1 STAY IN ZURICH
DAY-1
1. MATTERHORN AND LAKE RIFFLESEE
I hopped on to the early morning train to Zermatt (covered in Interrail pass), and changed over to the Gornegratt Bahn (84 CHF return, not covered in Interrail pass). The Gornegratt Bahn is a cogwheel rail that takes you all the way up to see the Matterhorn.
Having come all the way to see the Matterhorn peak perfectly reflect off lake Rifflesee's crsytal clear surface, I got off at the penultimate stop and hiked all the way down. But buoy, that hike had me huffing and puffing, quite literally. HOW BREATHTAKING! :P
Here was also my first encounter with glaciers. Massive chunks of ice that have stood forever. The only way to stand there on a cold day and marvel at the sight forever was to be a glacier myself. But I decided it was time to unfreeze and once again, the Swiss trains seemed like the best way of exploring these snow mountains in the warmth and comfort of man-made wonders :P So after spending a good 3 hours in Zermatt, I hopped on to a train to Lake Thun (covered on Swiss pass).
2. OBERHOFEN CASTLE
From the station, the regional bus gave me a free ride to the banks of lake Thun where the Oberhofen castle stood to sweep me off my feet. On my last visit here, I wasn't aware of all the options one has for exploring Switzerland on an Interrail pass. But you see, growing old has its perks too. Maturing as a traveller, I should think!
3. INTERLAKEN
My last stop for DAY 1 was Interlaken, where I decided to spend the evening strolling through streets that opened up to views of the mountains against the setting sun. In the excitement to see this, I banged on to a lamp-post. Only later that night in the hostel did I realize that I had an eye as pink as the setting sun :P
DAY-2
1. LAKE BLAUSEE
Once again, a good day started with the free train ride from Interlaken to Frutigen (covered on Inerrail pass). From Frutigen, the first bus (10 CHF, not included in Interrail) in the direction of Kandersteg dropped me off at Lake Blausee. Having risen at the crack of dawn, I was the first tourist for the day and had the place all to myself. An hour and a half was all I needed to take the short circular walk around the lake. Surely the most pleasant one and a half hours of my weekend, when it seemed like my birthday present cravings finally subsided! :)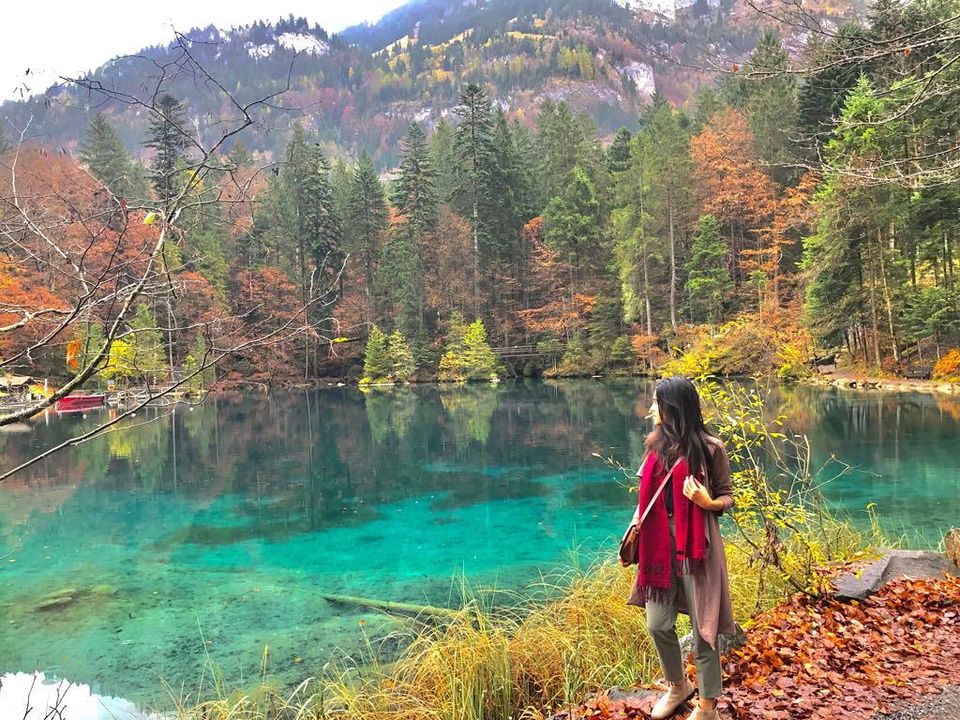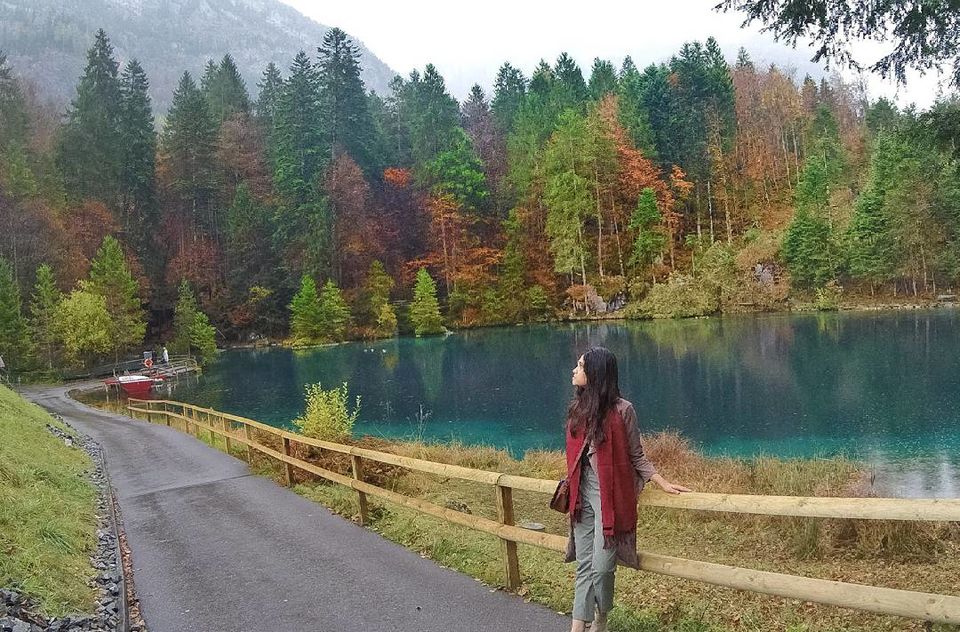 PS: I BOUGHT THE DDLJ SOUVENIR THIS TIME AND ALSO HAD LUNCH IN BERN (if you read about how miserable I felt about not buying that souvenir on my first visit to Switzerland) :D