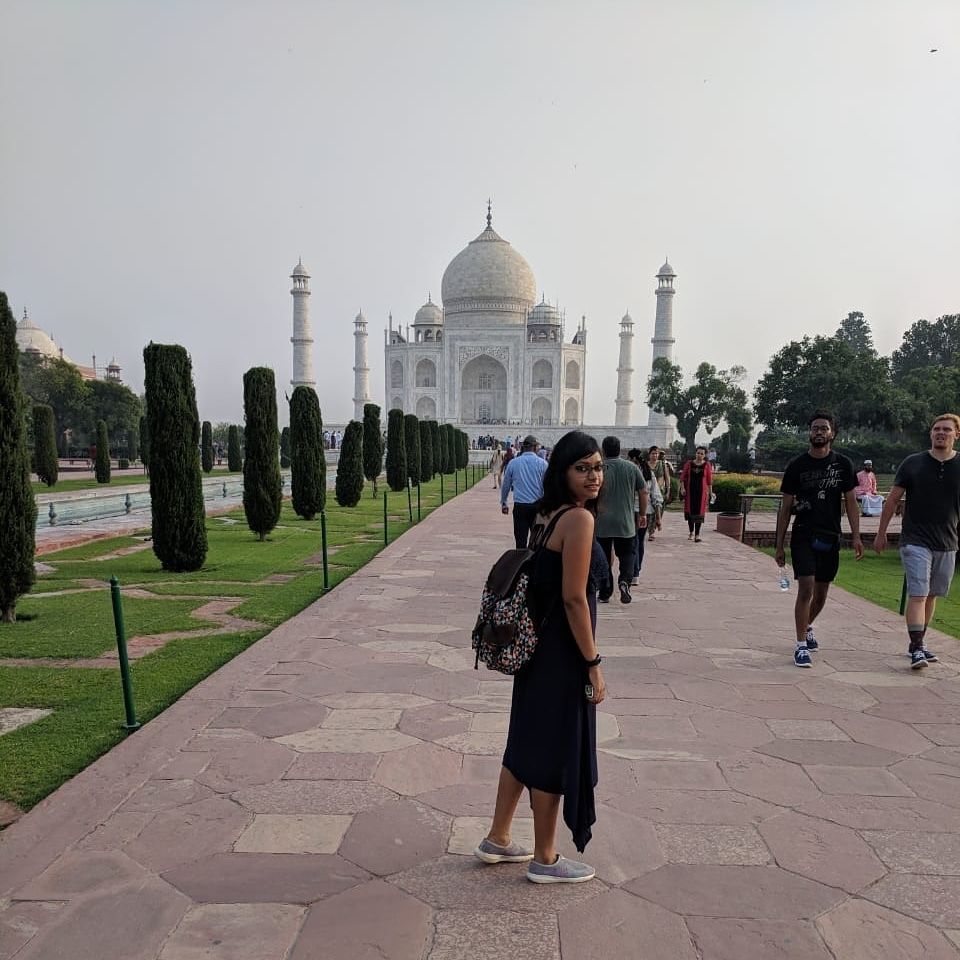 This was in July 2018.. On a random Friday morning, we didn't feel like going to work and decided to hire a bike and go to Agra for the weekend.. 😆😲😲This was my first bike tour.. We travelled from Dehli to Agra.. We took the Yamuna expressway during onward journey.. And Faridabad route during return journey..
It took us around 6-7 hours to reach Agra.. It got dark.. So we checked in our hotel and slept for the night..
Being an Indian, one question which had been common among all the foreigners that I meet is "Have you seen Taj Mahal?" and always I answered "No". So this trip was very special in many ways...
Next morning,finally got to see One of the Seven wonders of World.. Greatest symbol of love. .. TAJ MAHAL..
Do not believe what you see in pictures.. They are nothing compared to the immense, breathtaking beauty of this marvelous architecture of humans.. If you really take note of the design, the engravings, such fine work.. I had never seen something so unique and beautiful.. We were awe-struck..
You definitely have to visit Taj Mahal to understand why it's a wonder .. It's so surreal..
The symmetry of the structure is astonishing .
We just sat in the garden area for hours and glanced at this beauty..
Around evening we returned back to our hotel, night stay in Agra.
Do try Agra ka pitha and dal moth.. They are delicious..
Next morning, we left early as we wanted to avoid afternoon's heat waves .. And we planned to visit Mathura and Vrindavan on way back..
Reached back Delhi around evening ..