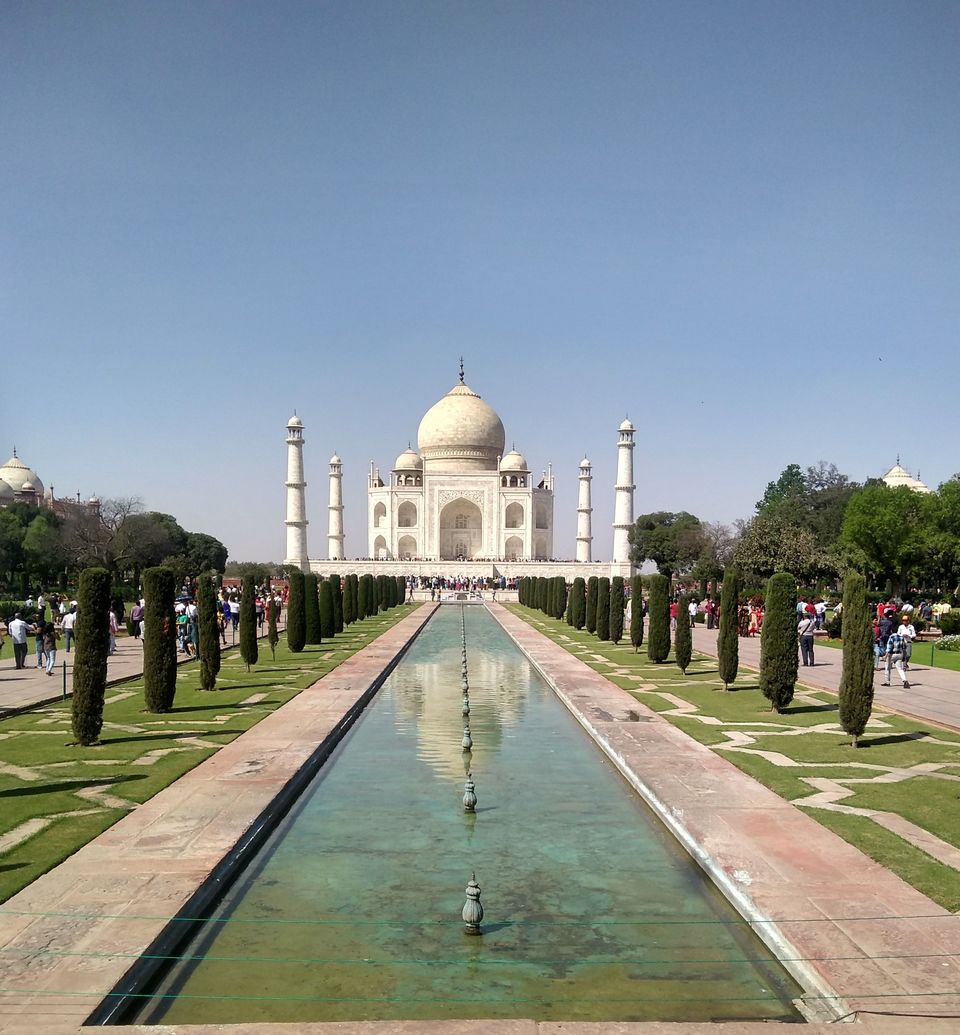 Taj Mahal, a most frequent one day trip, especially for Delhiite. If you ask me to suggest a one day trip, I will definitely tell you, go for Taj Mahal but the suggestion is only for those people who live in Delhi and UP. We all know that Taj Mahal is one of the seven wonders in the world; a beautiful historical finest example of Mughal architecture gives an amazing spectacular view for all visitors, situated in Agra western Utter Pradesh state and right bank of Yamuna River. Every year millions of tourists come to visit the world's most iconic monument.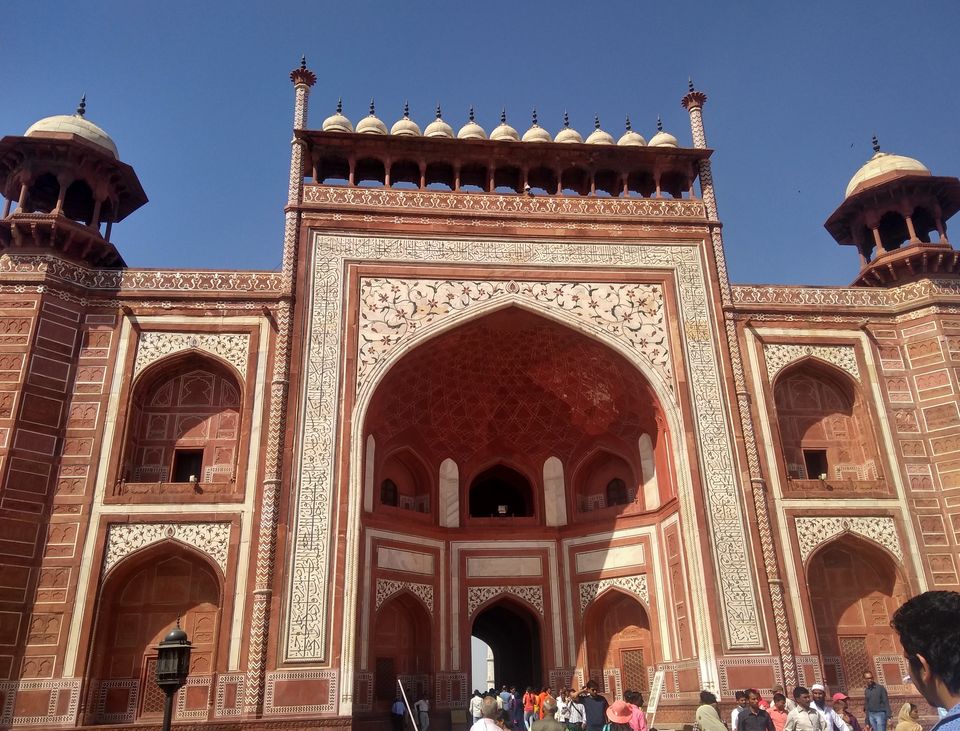 For its beautiful story 23 feet high the white marble complex takes everyone's heart away as we know Taj Mahal was built by Mughal emperor Shah Jahan for her beloved wife Mumtaz Mahal. 20,000 workers were employed to construct this wonder.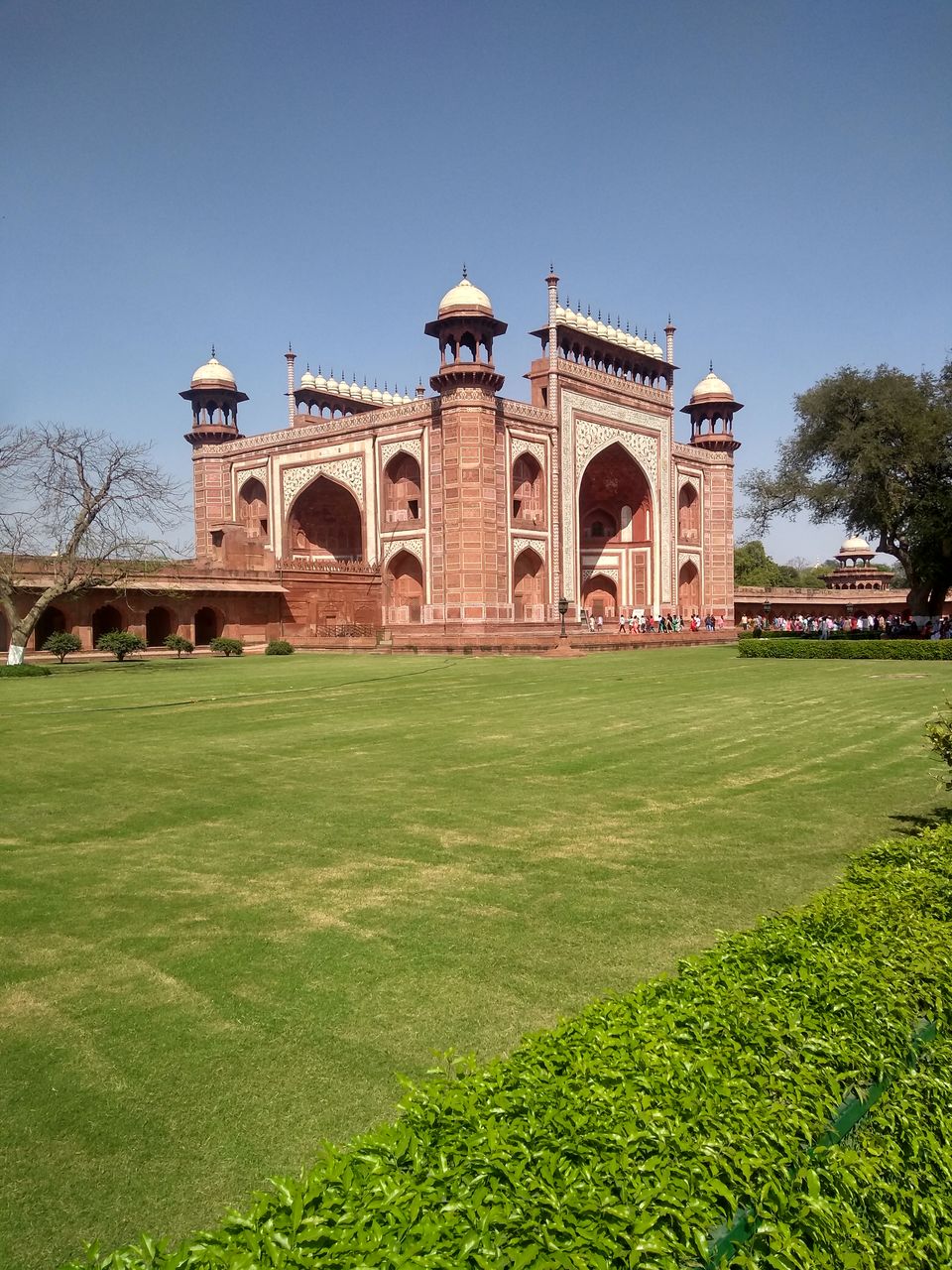 I love to make a sudden plan, I have visited there more than one time but in 2018, that journey was interesting. I went there with my friends on the weekend. It was just a one-day quick trip by car but if you are interested to see more like Agra fort or markets then it is a good idea to stay overnight. Agra is 165 km away from Delhi if we use Yamuna expressway, also easily accessible by using flight, bus and train services. Due to pollution, there is no immediate parking nearness in Taj Mahal so we had to park our car in the parking lot a few yards away from the Taj.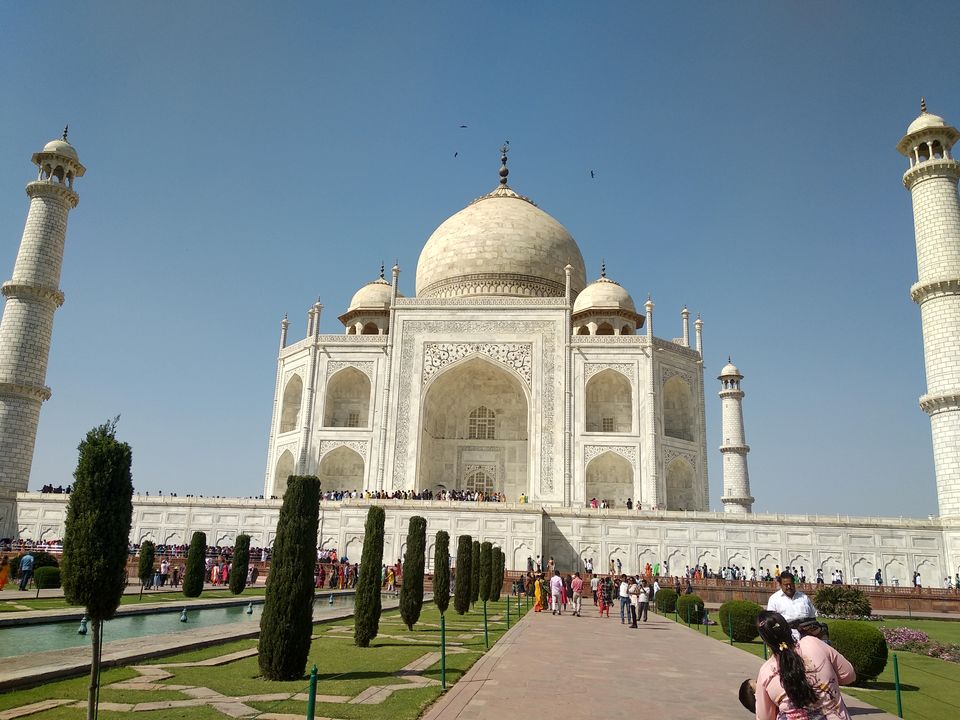 Best time to visit
The best time to visit TajMahal in between October to February. Please avoid visiting on the month of May to July for the pathetic slap of summer, truly it will be a punishment if you visit Taj Mahal in summer. Other than In October or November, you can actually feel the comeliness of the Taj Mahal and yes during the rainy season the garden is filled with greenery and the Yamuna river enhance the beauty of this white marble mausoleum.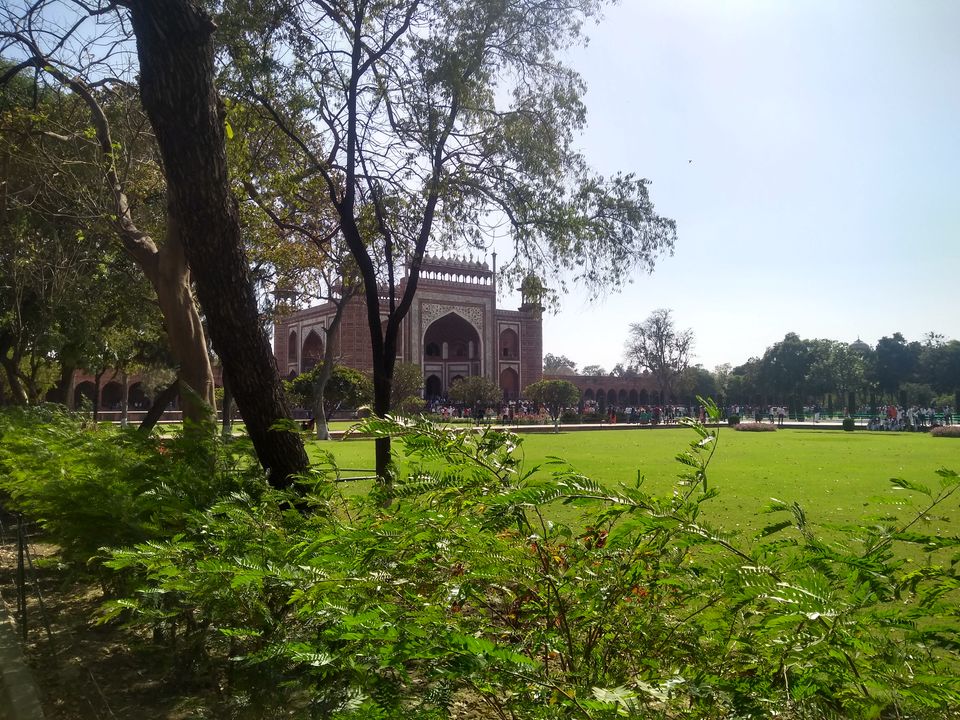 Taj Mahal Entry Timing
Taj Mahal is open for visitors from 6 am to 7 pm every day except Friday, the mosque is open for prayer, at that time tourists are not allowed to enter these premises. On full-moon night, the Taj Mahal complex is open for visitors who wish to visit the Taj by moonlight -a truly magnificent view. If you are planning to visit, you can go this time to achieve this real beauty. 
The ticket counter will open before sunrise and close one hour before sunset. So you will get a full day to explore the complex, the Agra Fort, markets and many more. We were five people in our own car and if I come to the cost portion then it will be less than 2000 which is easily affordable. there is a restaurant in the complex, we had our lunch there, the food was good actually but for too much rush, it will take time to serve your food.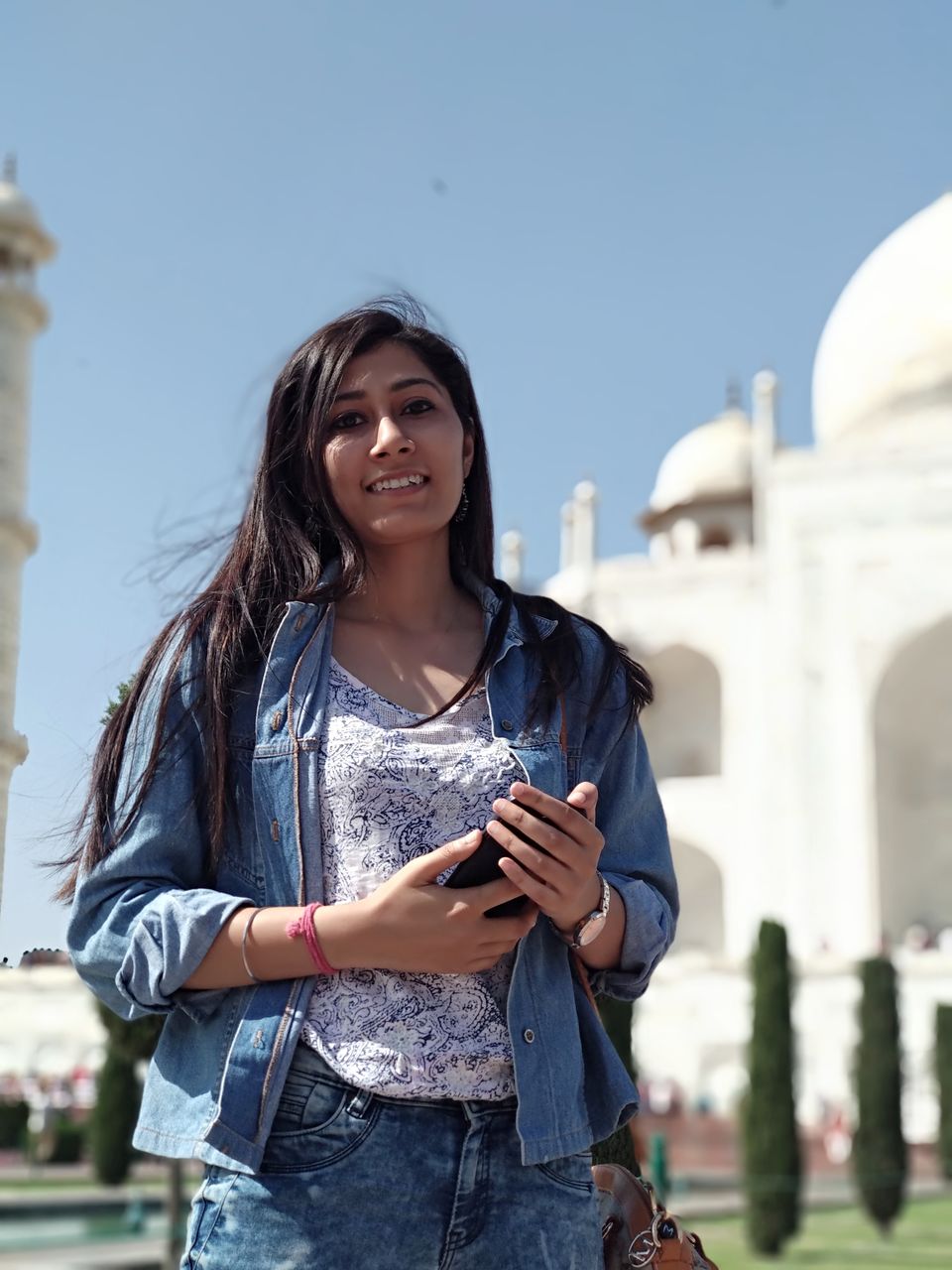 One thing is very pathetic I have noticed there, people who come to visit and enjoy their weekend, don't bother about the cleanliness of this place. So, in the end, I just want to say Taj Mahal is our pride, we should keep this place clean and make all the tourists happy :)