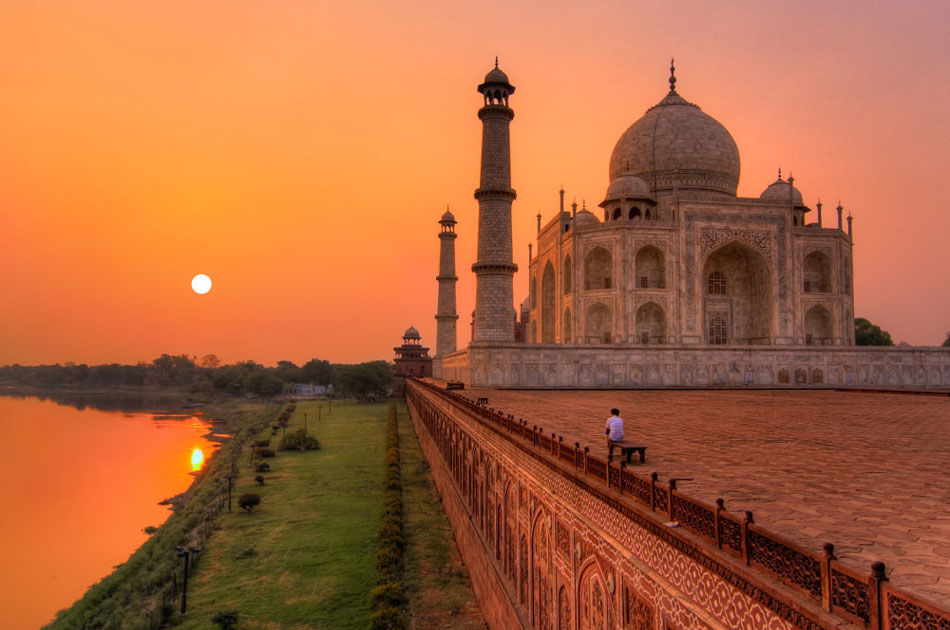 Pickup From Hotel/Airport/Train Station 
06:30 am : Pick Up from hotel and Drive to Agra City For Same Day Taj Mahal Tour. Enjoy 3 hours ride to Agra Via Yamuna Express Way.
Arriving at the city of love, Agra. Where the guide and Representative would be waiting to welcome you and taking you to the Hotel for Fresh-n-up and Proceed to magnificent monument and one of the 7 wonders of the world, the Taj Mahal. The monument hold a grand history of love and affection of the emperor Shah Jahan to his beloved wife Mumtaz Mahal, which was made in the 16th century.
Expected time of stay in the mausoleum 1 hour 30 minutes.
12:30 pm : Explore Agra Fort During The Taj Mahal One Day Tour
Afterward you explore the heart of the Mughal Empire, Agra Fort. This building itself gaves you the view of the glorious rule of the Mughals.
Expected time of stay in Agra Fort 1 hour.
02:00 pm : Lunch at the Restaurant
After the end of fort moving towards lunch at a multi-cuisine air conditioned restaurant providing you different flours of this city.
05:00 pm : Visit Mehtab Bagh Sunset Point - Back view of Taj Mahal
This is an optional site to visit, if you are in hurry you can skip it. Exploring the back side of a Taj Mahal. Here you will see the magnificent reflection of Taj Mahal over the river Yamuna during the time of sunset.
05:50 pm : Drive Back to Delhi.
After exploring Taj Mahal, Agra Fort, Lunch and Mehtab Bagh our assistant will drive you back towards Delhi by car.
08:30 pm : Arrival in Delhi / Drop at Your Hotel
After arriving Delhi, our assistance (driver) will drop you at the Hotel or Airport for your on wards journey or flight back to your sweet home. your Same Day Taj Mahal from Delhi Comes end here