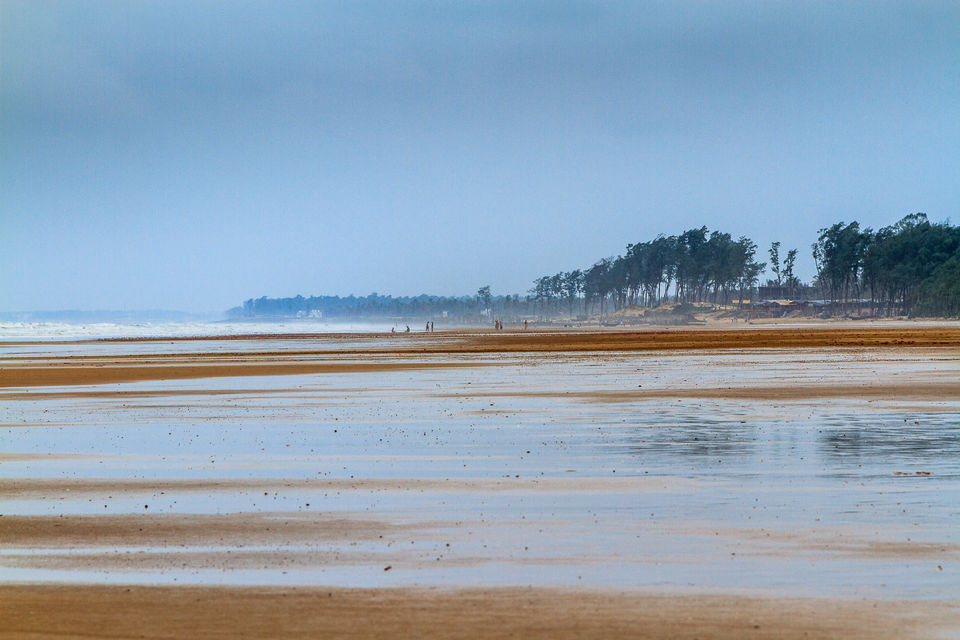 Bengalis are famous for lots of things – the unforeseen passions, the cheerful chaos, the primacy of emotion over all other human aspects and so many, last but not the least their idée fixe for traveling. Yes, Bengalis are indeed travel freak. From decades, a common acronym has been very popular among travel freak Bengalis' specially to Calcuttans – 'DiPuDa' :D Please don't try to find out the meaning of this word in Bengali dictionary as you won't get it :P This word is the combined short form of the first two letters of DIgha, PUri and DArjeeling – the three most sought after travel destinations among Bengalis; you will hardly find anyone who has not been to this place at least once in his lifetime.

Digha being most nearer one is always in high demand for any weekend trip and needless to say it is crowded all the time. Those who want to avoid this maddening crowd and want to spend some quality time with friends/family in a leisurely manner – Tajpur is a better alternative. Tourists generally make a beeline to Digha for a day trip covering Shankarpur, Mandarmoni and Tajpur.
I visited Tajpur during July last year (2017). Monsoon was knocking at the door of Kolkata with it's full force and rain started playing a real spoilsport here. Suddenly one of childhood friend Sabyasachi called me for a weekend escape to get out of the gloomy city life. It was a Thursday, a hot discussion with some cups of coffee, finally I Sabya and another friend of ours Sukumar voted for Tajpur for coming weekend trip as we did not want a crowd neither did want hawkers and shops overfilling the seaside. All we wanted a place to relax, to rejuvenate, to soak in our dog-tired minds for a while, so that after coming back to the day-to-day city life we could carry on with our monotonous routine life again. We booked the hotel 'Tajpur Nature Camp' in advance, a great thanks to Sukumar, with his contacts he made it possible to get the booking just one day advance. Since we had only a day left for our journey, we preferred to book the bus ticket (though Tajpur can be reached by several trains, it was impossible to get the reservation within short one day time frame).
As per our plan, we boarded our bus from a nearby location to my home on Saturday early morning. The moment we left the city road and rolled along the national highway NH 6 (Kolkata – Mumbai National Highway), I felt the excitement for the next two days escapade from the hurry-burry city life. After traveling for almost four and half hours we got down at Balusai (bus stop on the Kolkata -Digha bus route), a nearby location to Tajpur. It was dazzling continuously. Our pick-up car was waiting there. The journey from Balusai to Tajpur offered abundant natural scenery to enjoy, on both sides of the road we saw bheris, basically large pools of brackish water in which fishes specially prawns and shrimps are cultivated. We got to know from our driver partner that these aqua-farms belong to the West Bengal State Fisheries department. Our road was actually an embankment built to hold the water from entering into the ponds of the nearby villages.
As we entered Tajpur, we came across N numbers resorts and hotels all over the place and to my surprise I did not able to find the sea. Our driver partner told us that we would need to walk down for few minutes to see it (in Tajpur, you won't get any sea facing hotels like Digha or Mandarmoni).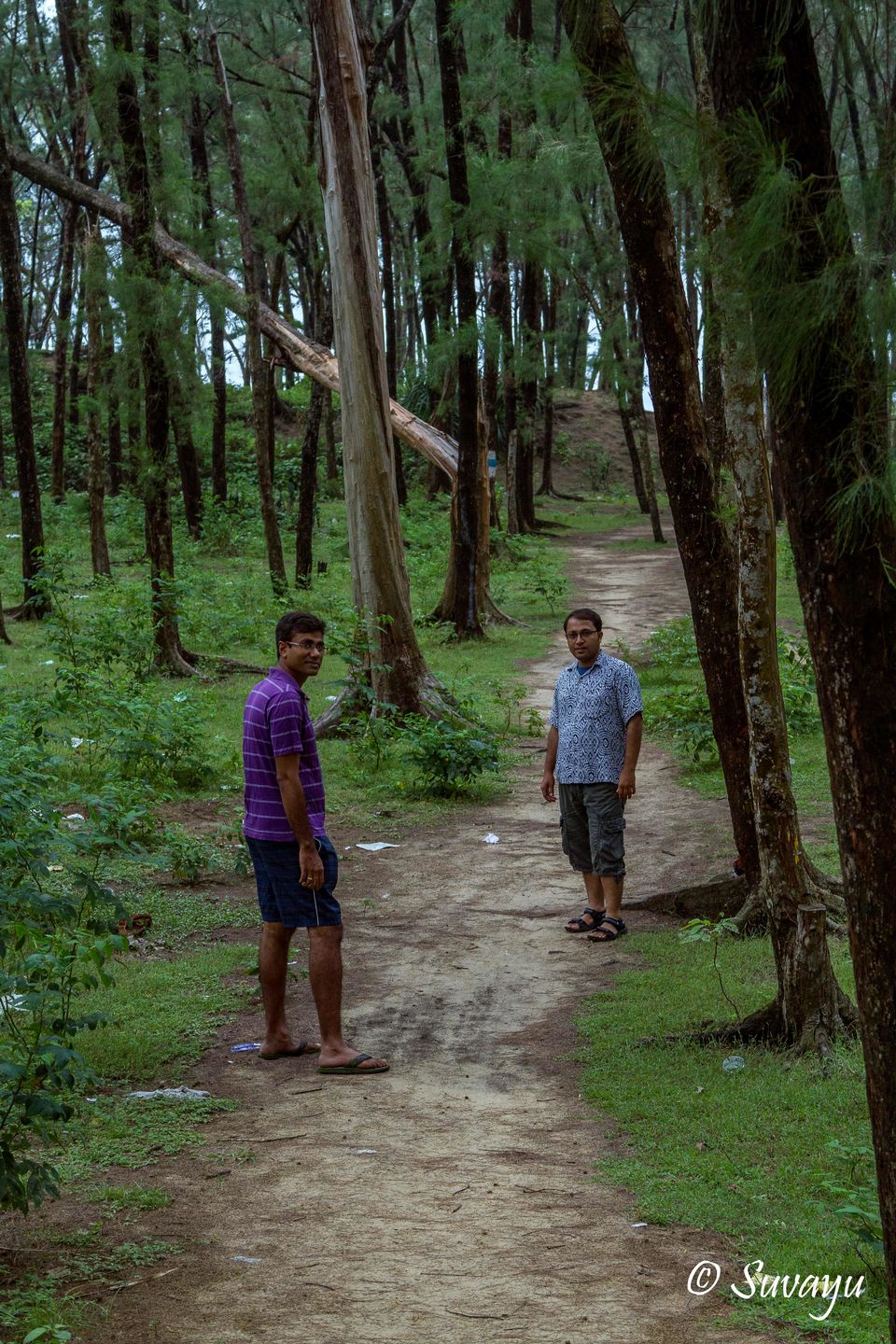 Upon reaching Tajpur Nature Camp (an above-average budget hotel), we got very good hospitality and the food was delicious and healthy. The stuffs are very co-operative and humble.The rooms are spacious, well maintained with neat and clean bathrooms. And coming to the food (obviously like most Bengalis, it's my weakness! :D ), it was really sumptuous. A full course menu comprised of rice / roti, daal, fries, veg & non-veg dishes (fish/mutton/egg – as per preference), sweet dish and dessert, all cooked with inimitable Bengali kitchen – spices, would certainly remind you of home-cooked food. Evening snacks (Chicken pakodas/Veg Pakodas/ french fires) and dinner (we have ordered Chicken kassa and roti) was finger-licking good. And the best part of the resort, it is not far from the sea shore.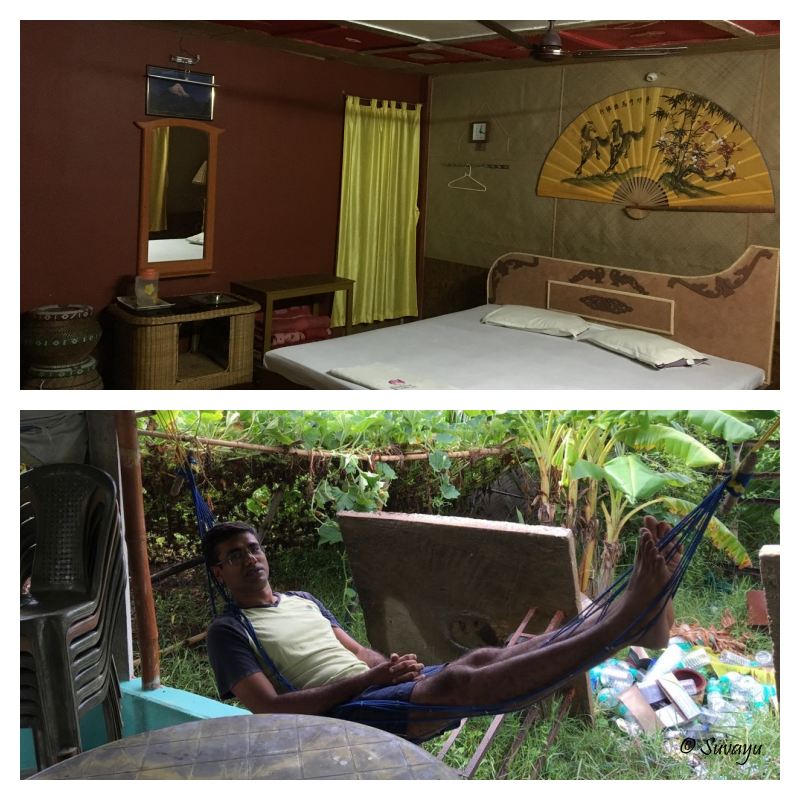 In spite of several interruption by monsoon rain I tried to explore Tajpur as much as possible. For nature photography point of view, you would find N numbers of objects to feed in your camera.
Below are some of the photos which I managed to take.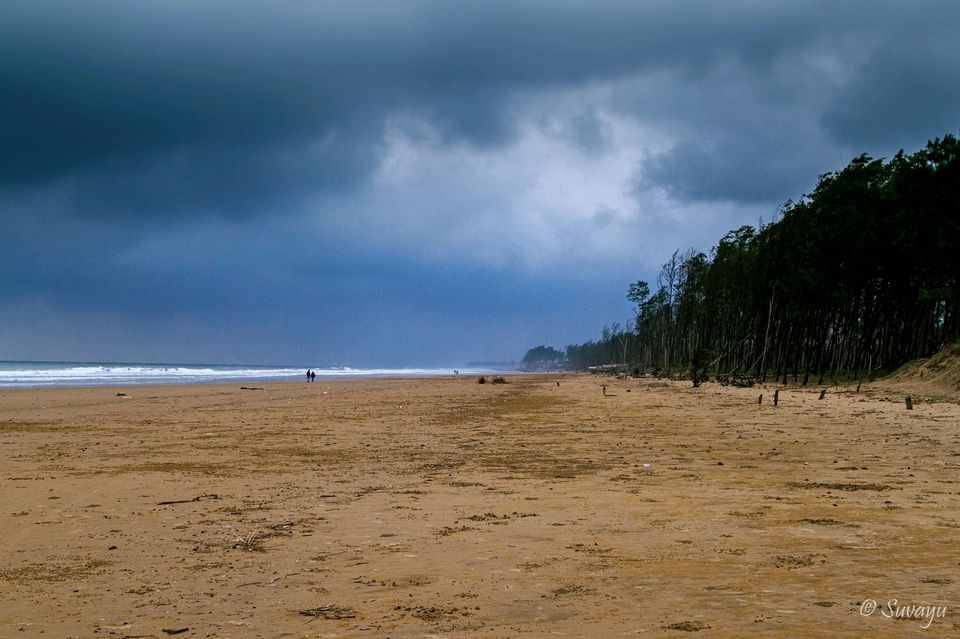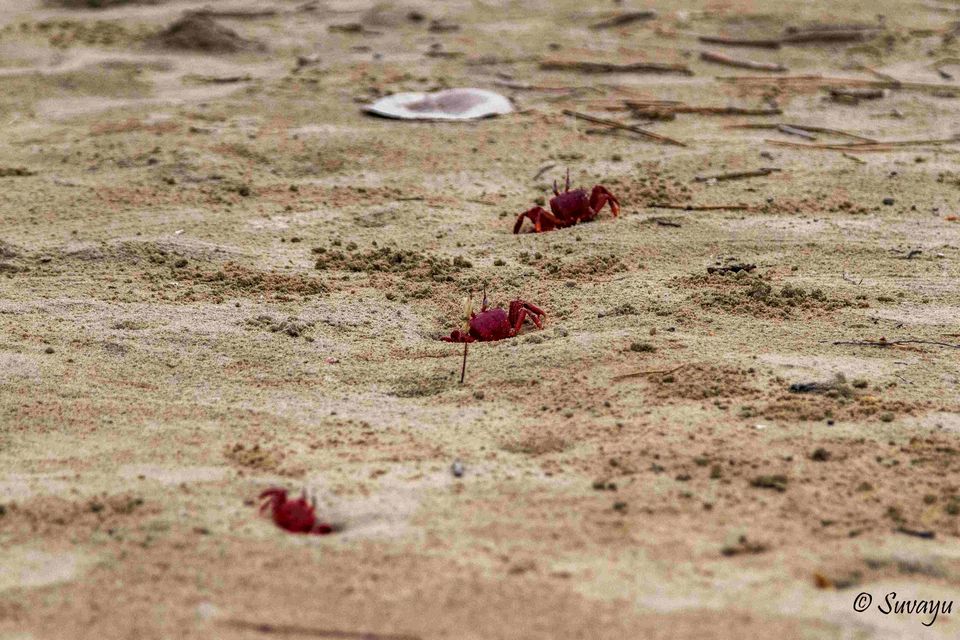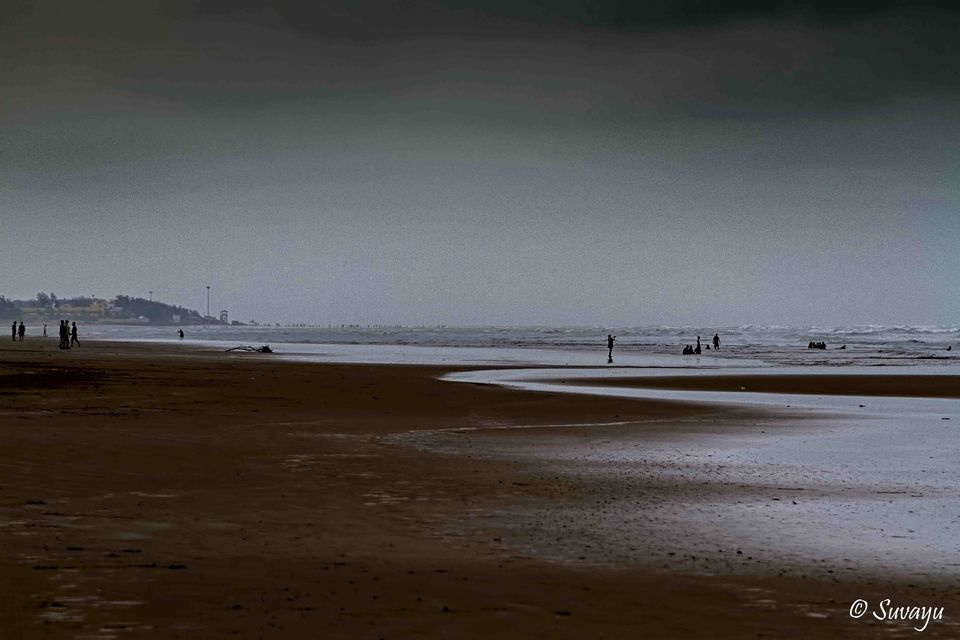 For more photos you can check my blogpost - Tajpur Tales – An upcoming Weekend Gateway for the travel freak Calcuttans