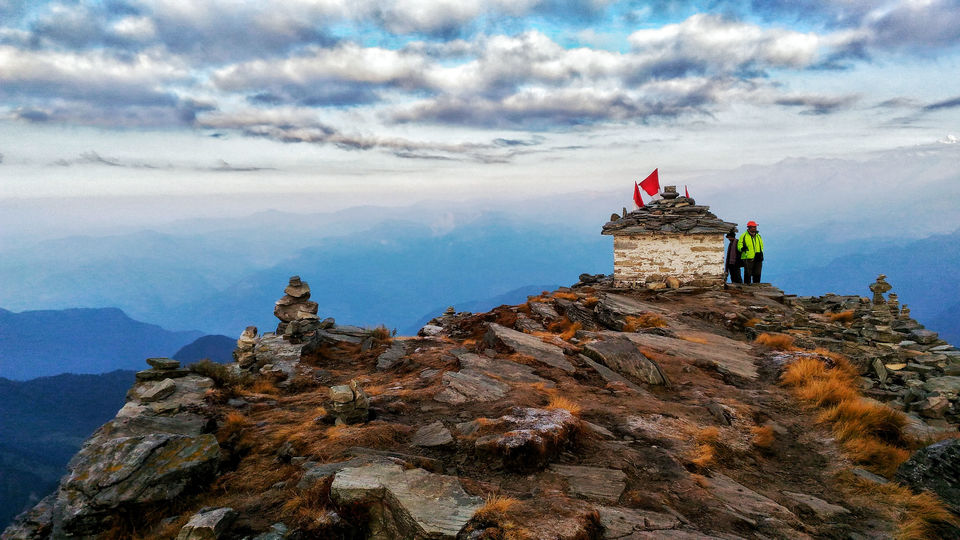 #TripotoTakeMeToHimalayas
Deoria Tal Chandrashila Trek with Chopta is a short trek up to the most spellbinding peaks in Garhwal district. It is from the Chaukhamba Peak where one can capture gorgeous views of the Deoria Tal Lake and its mirror-like waters.
Apart from the exotic flora and fauna caught along the way, one can also feast their eyes with sights of several majestic peaks namely the Bandarpoonch, Kedar and Chaukhamba.After a kilometer-long walk from Tungnath, arrive at the summit of Chandrashila peak at about 4000m.
Chopta-Chandrashila-Deoriatal trek is graded easy in comparison to other Himalayan treks. If you're a nature lover then, this trek is recommended.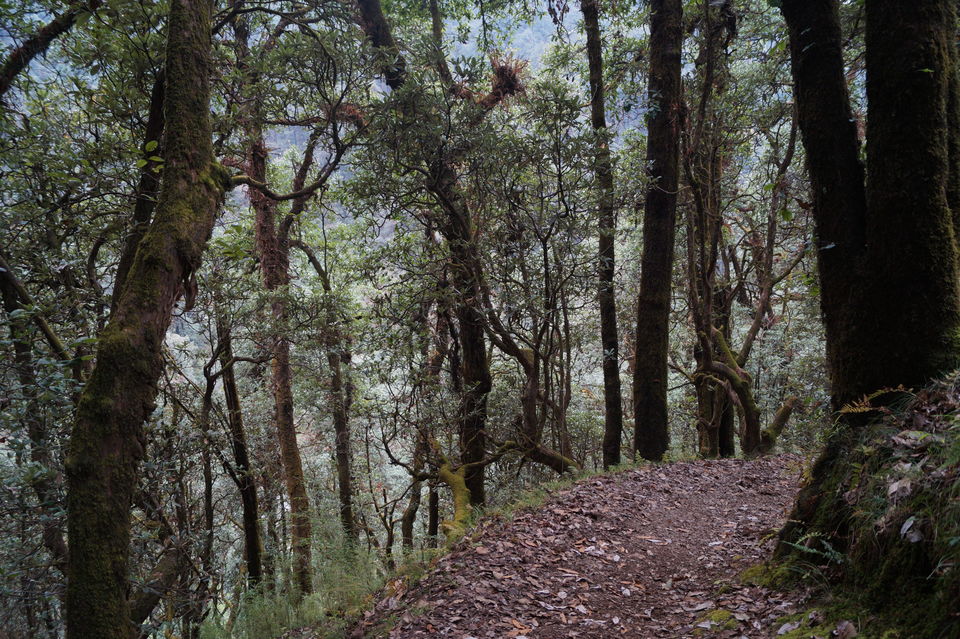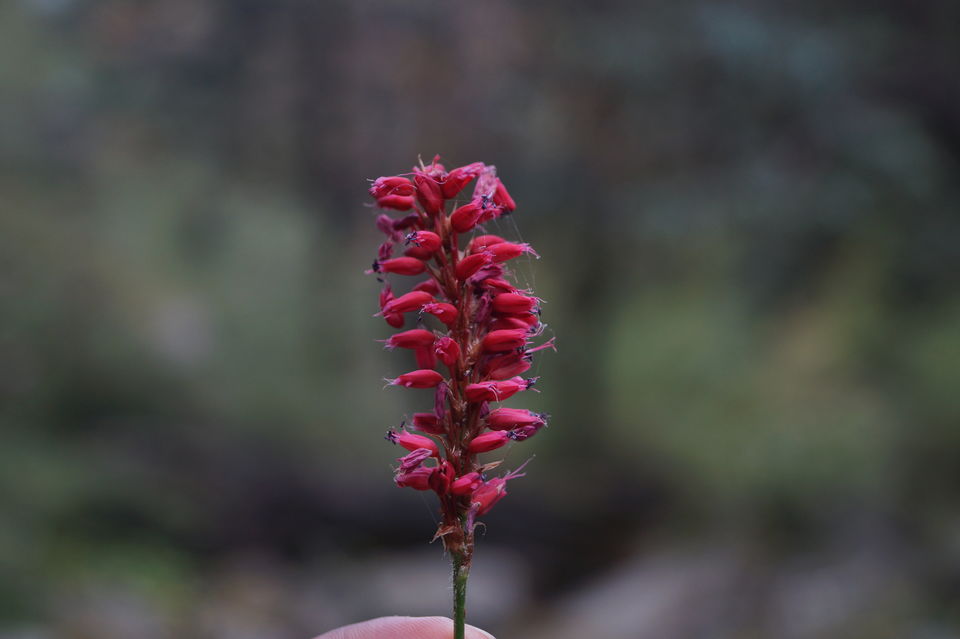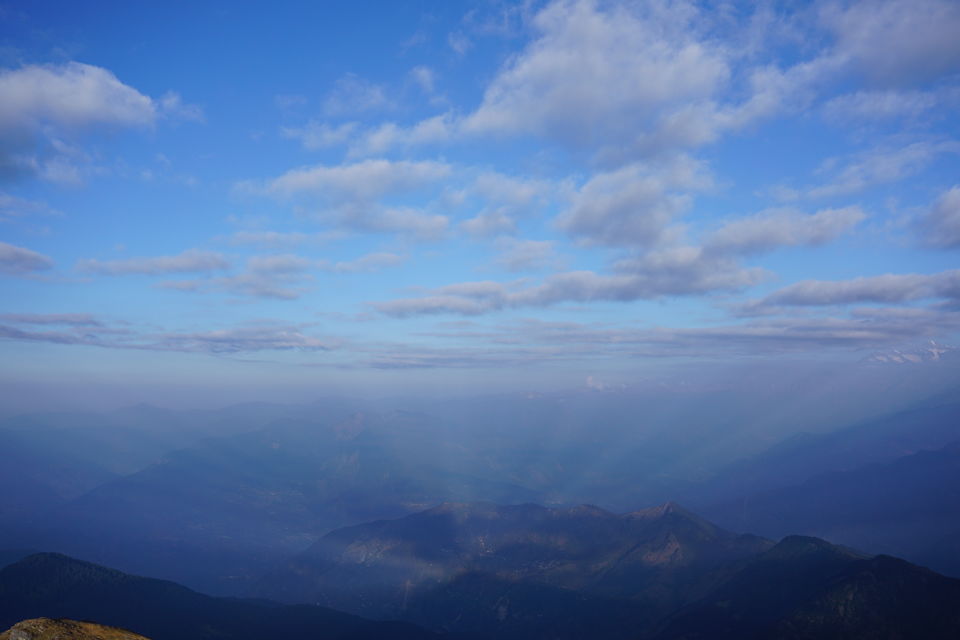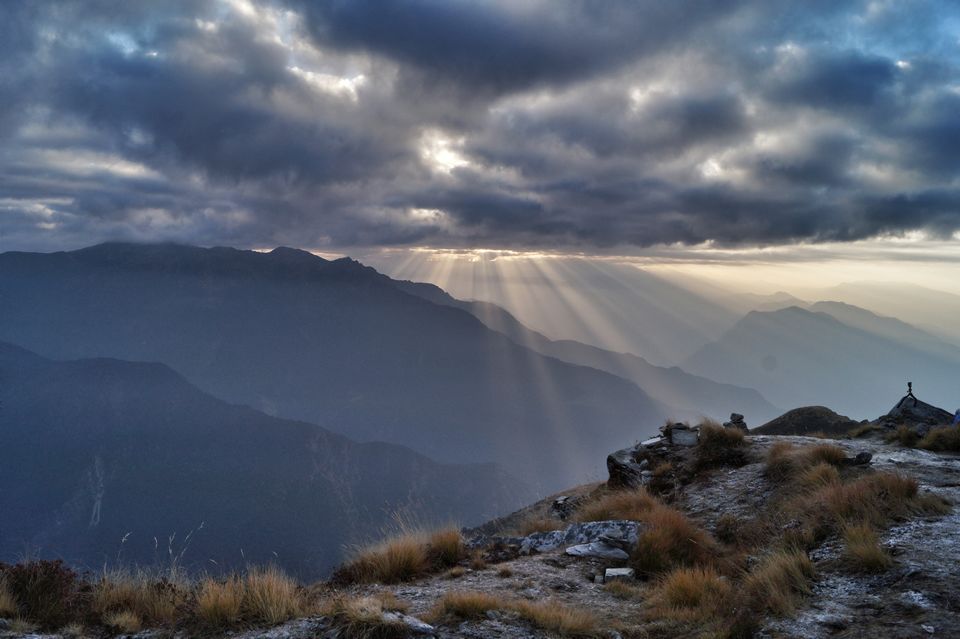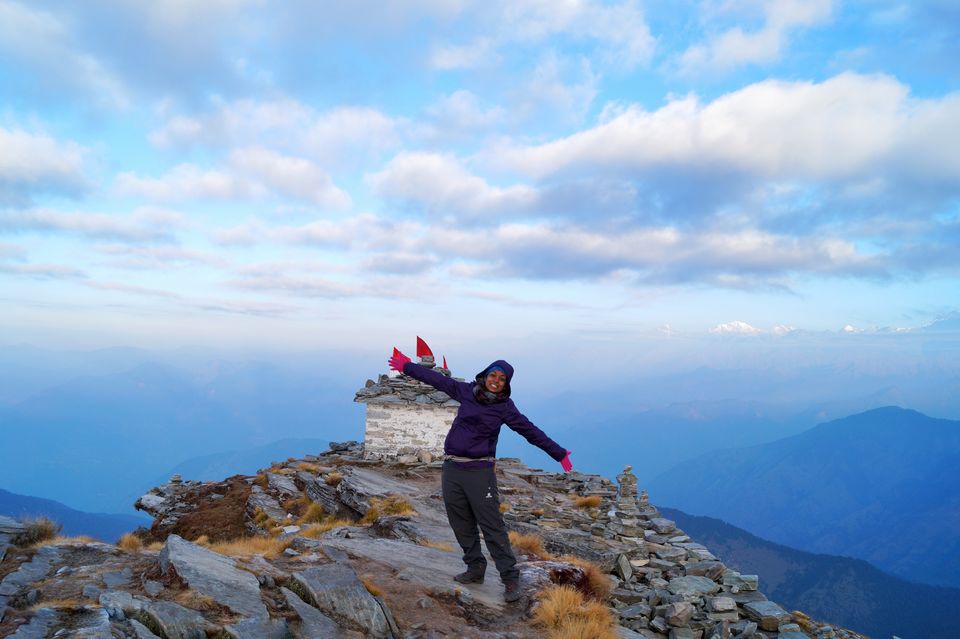 Itinerary:
Haridwar to Sari Village
Sari Village to Deoria Tal
Deoriatal to Rohini Bugyal
Rohini Bugyal to Chopta Circuit
Chopta Circuit to Tungnath and Chandrashila
Sari to Deoria Tal
The adventure starts from Sari. Sari village is situated in Rudraprayag district near Ukhimath at a height of 6554 feet.
You'll love the view of step farming and smoke coming out of the chimneys from distant houses and it's really cold in the evening even in the month of October.
Sari is a base camp for the very beautiful lake Deoria Tal. This lake is only 2 km from here.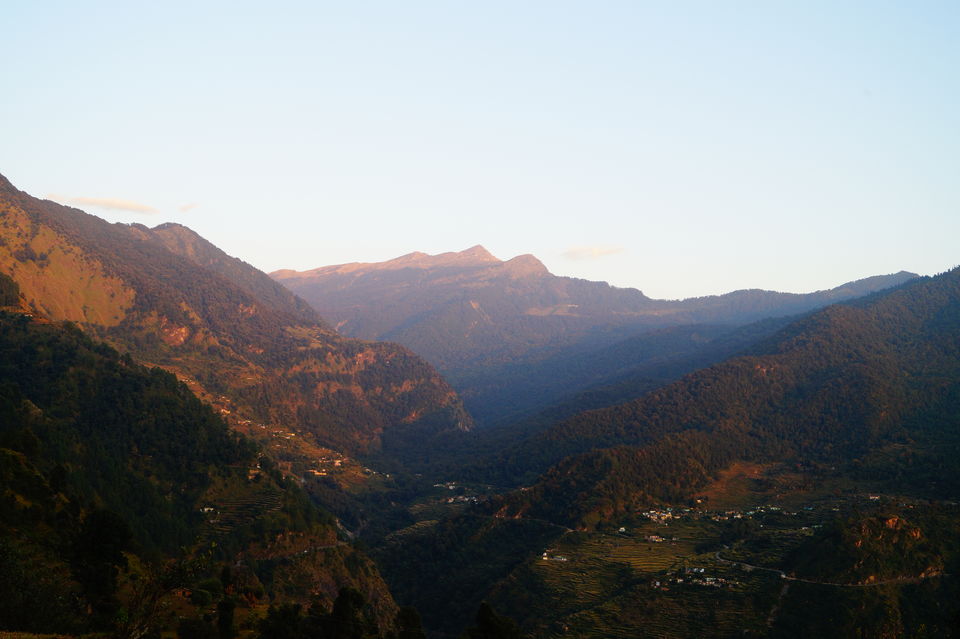 Now a notable stop of the 2 km trek is Nagraja ratneshwar temple. It's a famous Nag Devta Temple of Uttarakhand. Many devotees visit the far flung places to pay obeisance at the famous Nag Devta Temple.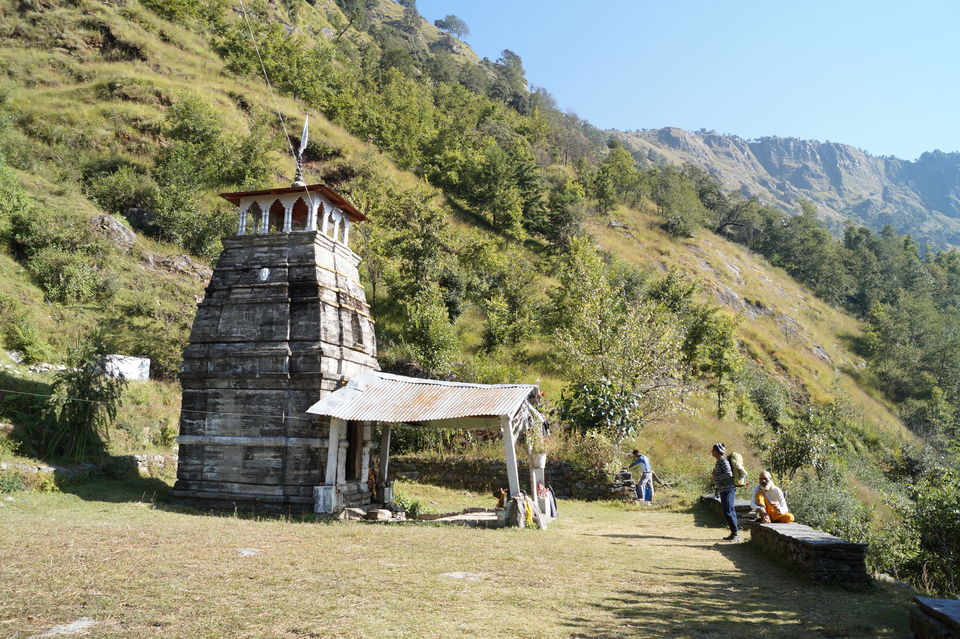 So, even if you take a break at the Nag Devta Temple, you'd easily reach Deoria Tal in 3 hours.
There are two beautiful peaks "Chaukhamba and Kedardom" visible once you reach Deoria Tal.
Between Deoria Tal and Bhrujgali, once can find in-numerous variety of forests which includes trees like maple, oaks, pines, etc.
Sightseeing also includes the thousands of birds here. Dioria Tal provides one of the best bird-viewing experience.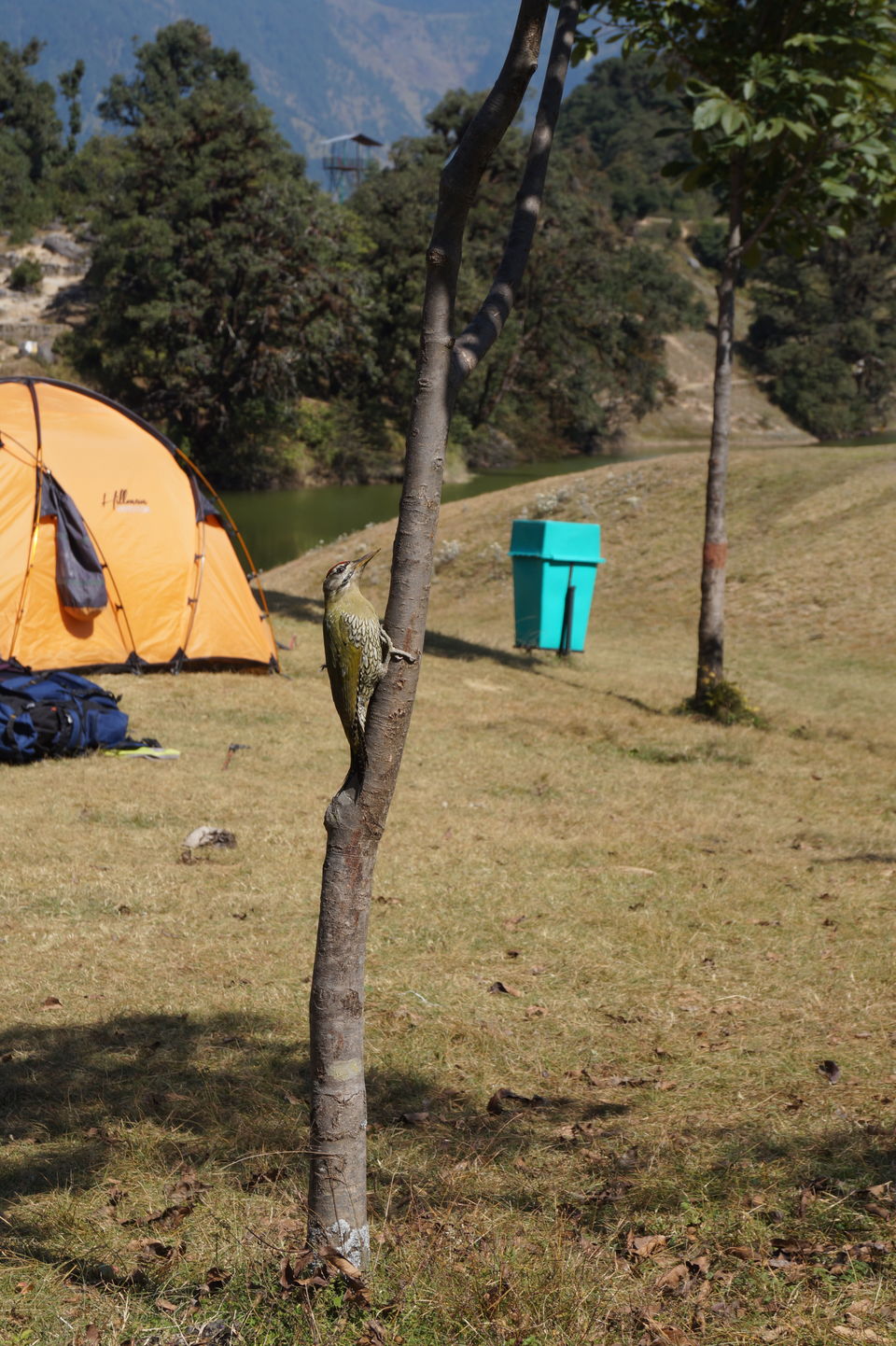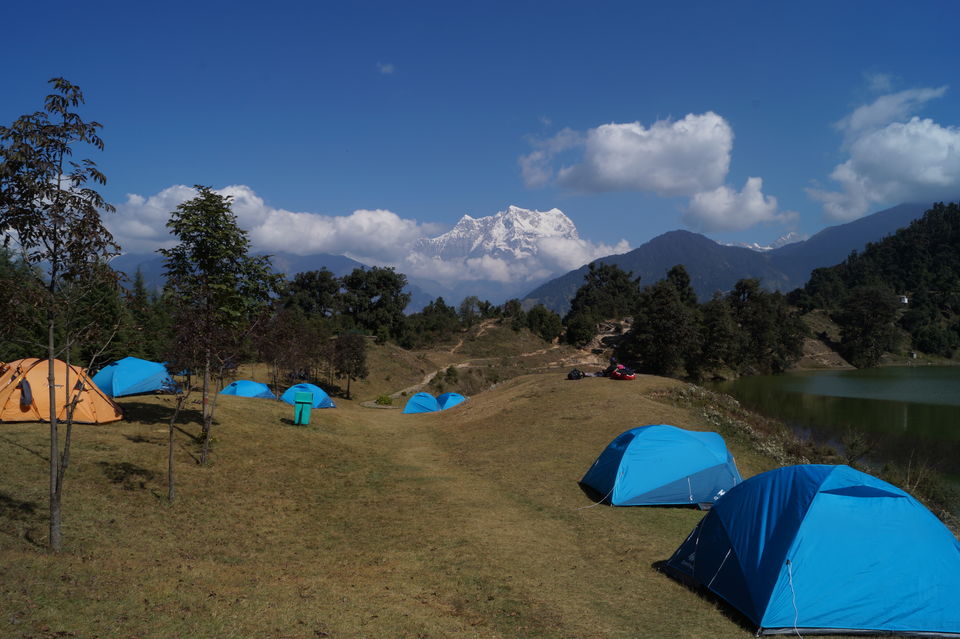 A near-by attraction is a place 'Ropan Bugyal'. The trail leading to Ropan Bugyal provides amazing scenic beauty.
Deoriatal to Rohini Bugyal
The next part of this trek is from Deoria Tal to Chopta. But, one can take a haul at Rohini bugyal which is 7 km from Deoria Tal.
Rohini Bughyal is a small meadow surrounded by a beautiful rhododendron forest and view of the Kedar dome and the Kala Parvat peaks. The sunset view from here is incomparable!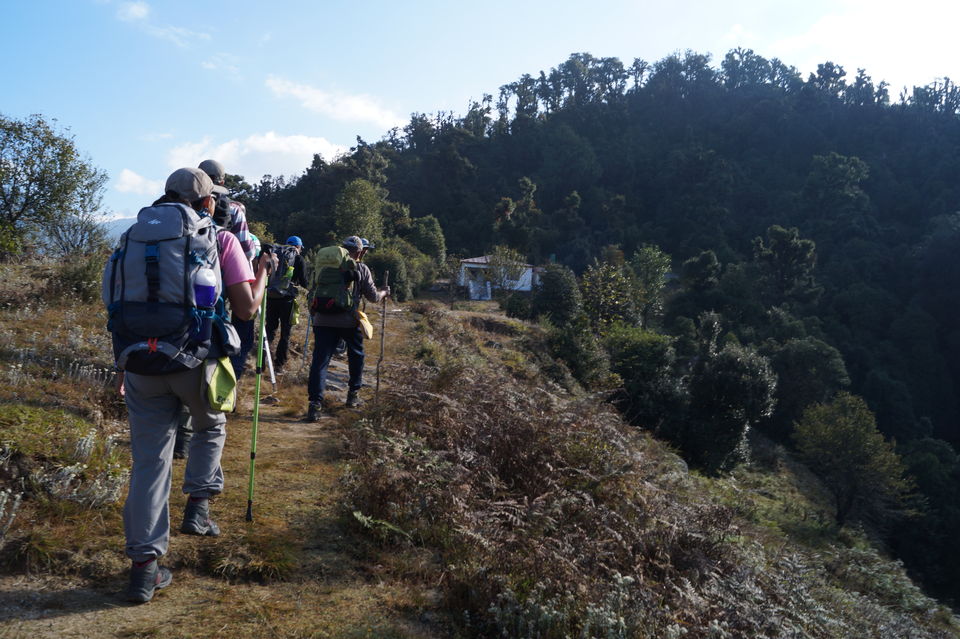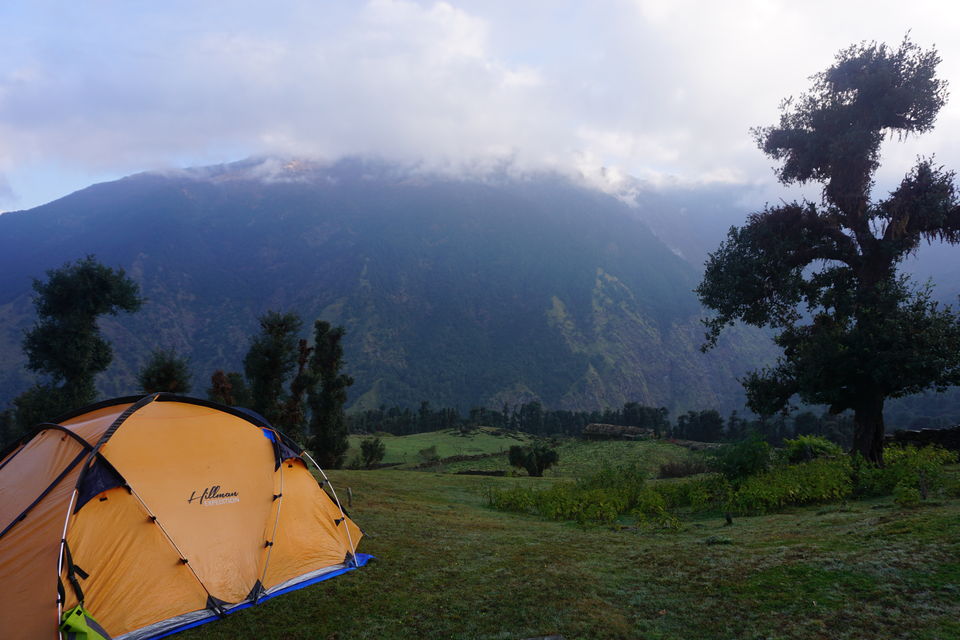 Rohini Bugyal to Chopta Circuit
This trek has dense forests of rhodendendrons and oak. The forests are so dense that the locals call them 'Andherdhar'.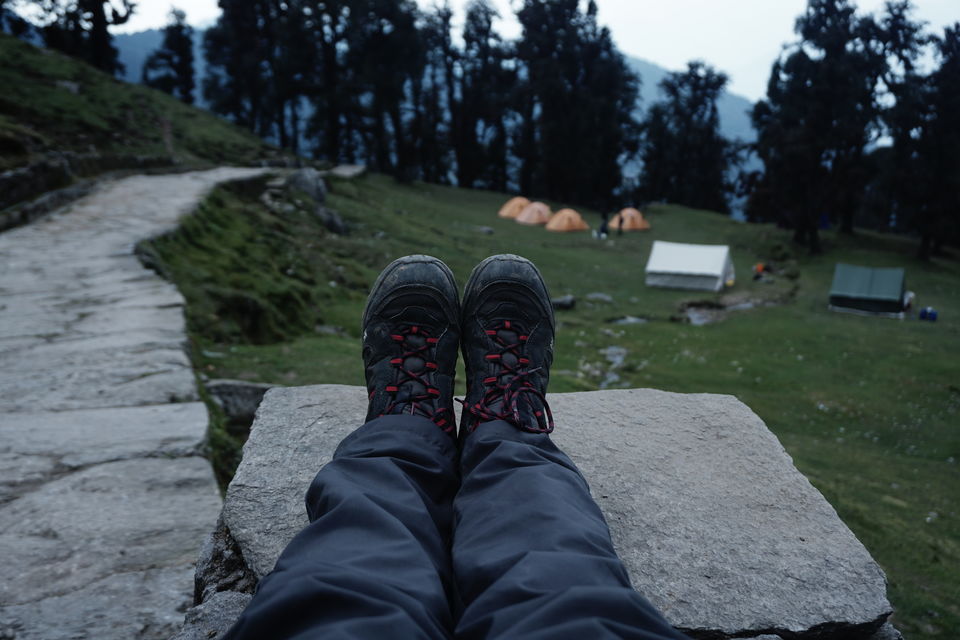 Chopta Circuit to Tungnath and Chandrashila
Finally, the summit climb to Chandrashila.
Now, Tungnath is the highest Shiva temple in the world on the way from Chopta to Chandrashila.
To get a treat of the sunrise view, one must begin from Chopta as early as 4 a.m. The trek is a very steep, yet pleasant climb.
The route to Chandrashila peak is from behind of the Tungnath temple complex.The climb from Tungnath to Chandrashila is a 600ft challenging ascent.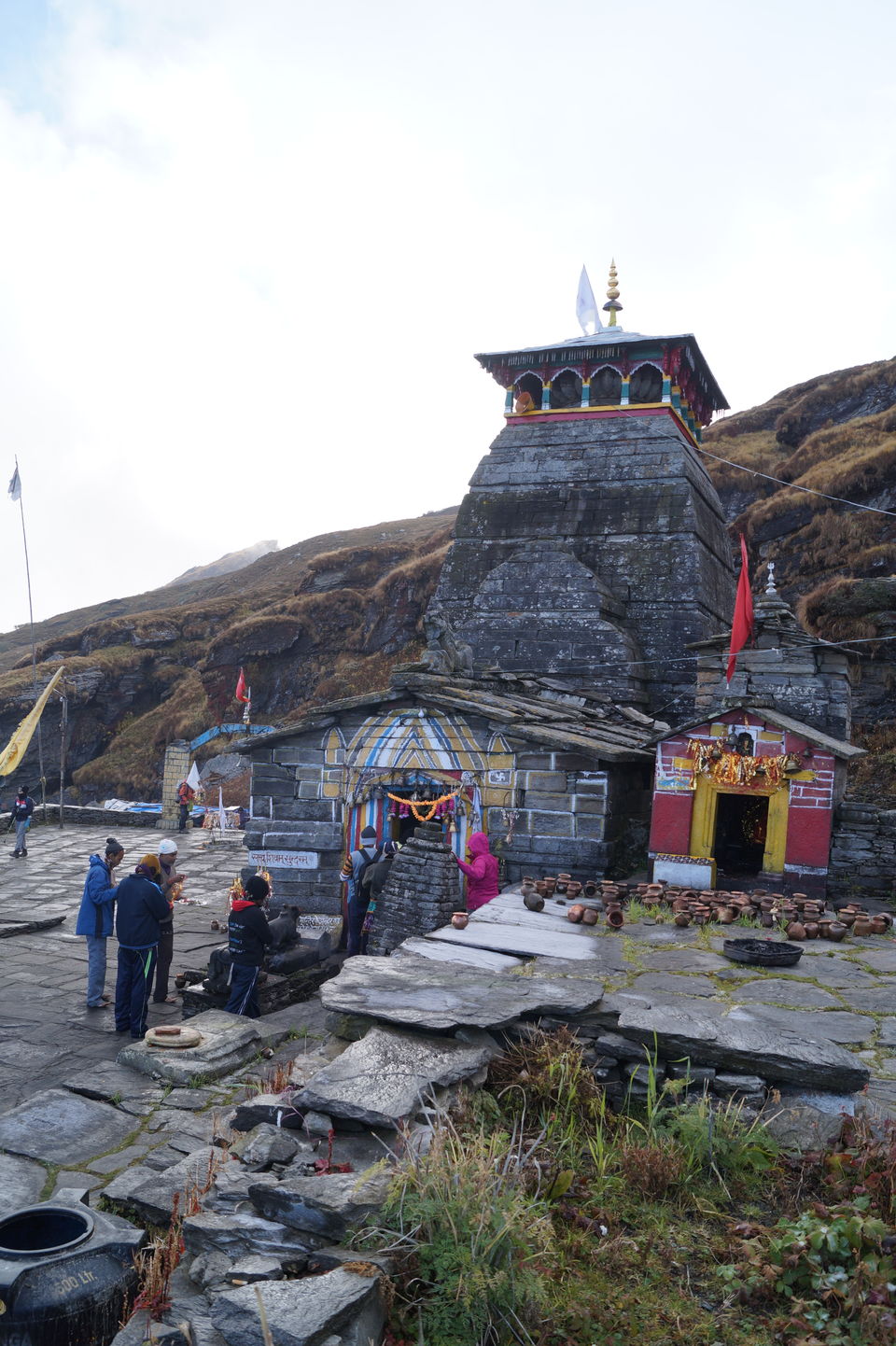 As you climb up, one by one, all the major summits of Western and Eastern Uttarakhand pop into view.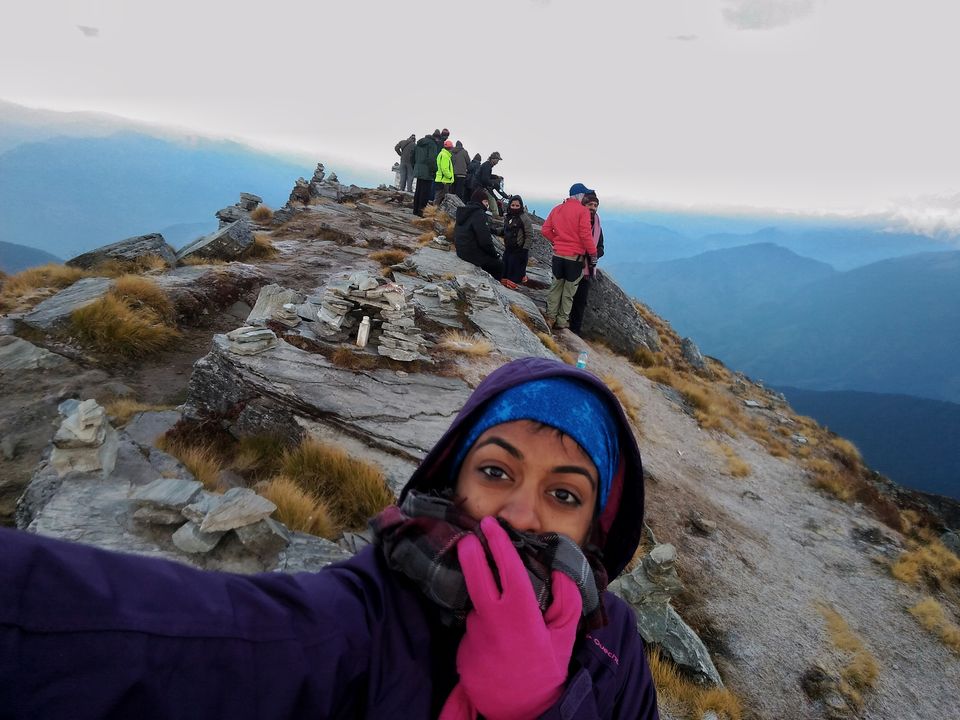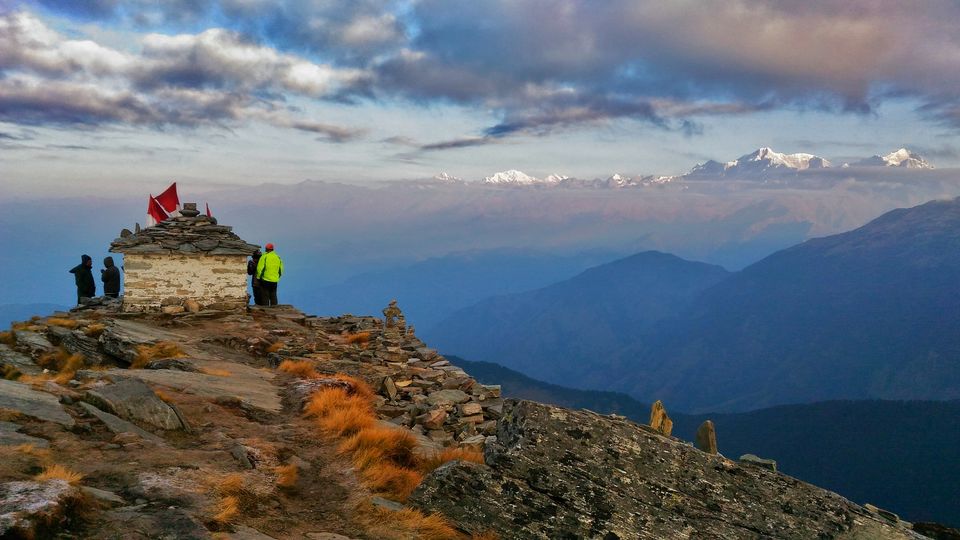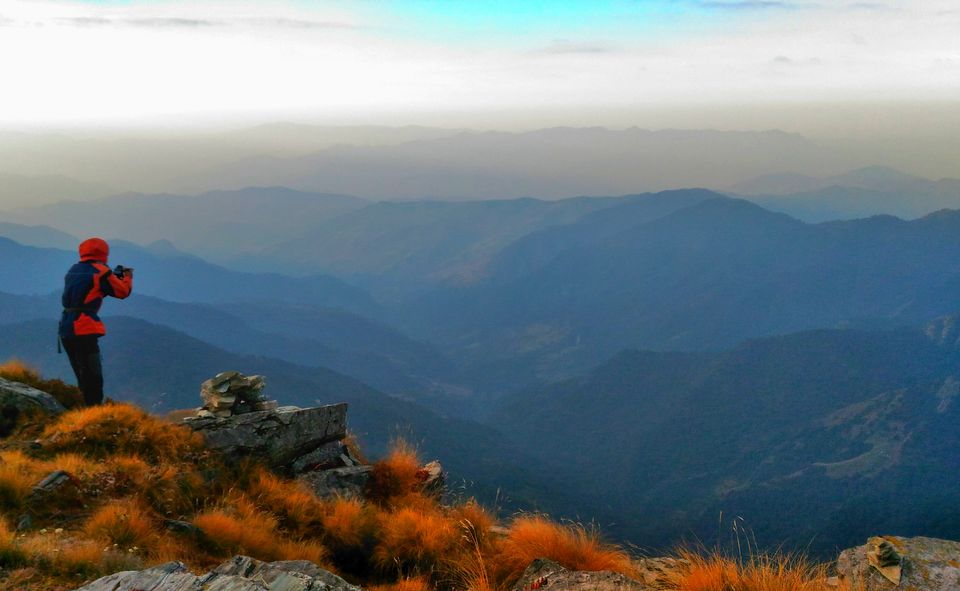 Once at the top of the peak, you get a 360 degree view of the mountains of Garhwal and Kumaon. Walk past a temple and you see some great mountains of Uttarakhand, like Nanda Devi, Trishul, Nandaghunti, Kamet, Dunagiri, Chaukhamba, Kedar dome, Thalaysagar, Gangotri ranges, Jahanukut and more. The sunrise view from this spot is the best you will get to see in all of the Himalayas.

Standing on top of Chandrashila summit is a blessing and not just an achievement.
#TripotoTakeMeToHimalayas #Chandrashila #tekking #summit