The single most restrictive factor in the journey of a traveller is a question that haunts as soon as a trip is over; "Where to go next?". From rummaging through an endless pile of self-absorbed travel bloggers to infinitely scrolling through media publications, travellers are only ever stopped by a gaping hole of inspiration and questions.
'Take Me Anywhere' is a place where wanderfueled travellers find a destination for their curiosity. Guided by a history of searches, 'Take Me Anywhere' reads the patterns of the traveller's and gives a selection of destinations they might be interested in. The programme takes a look at the prior interests of the traveller and lists a number of domestic and international destinations.
Once you have clicked the 'Take Me Anywhere' from the homepage, here's how it follows.
Step 1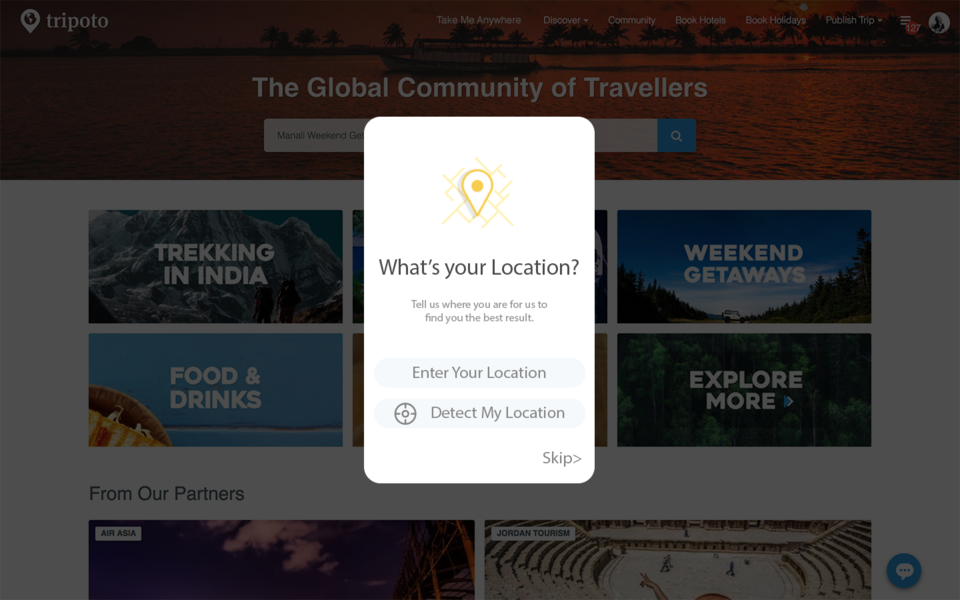 As soon as you make the click, a pop-up will appear asking for your location. This could be where you are currently or the place you want to start your trip from.
Step 2
Take a pick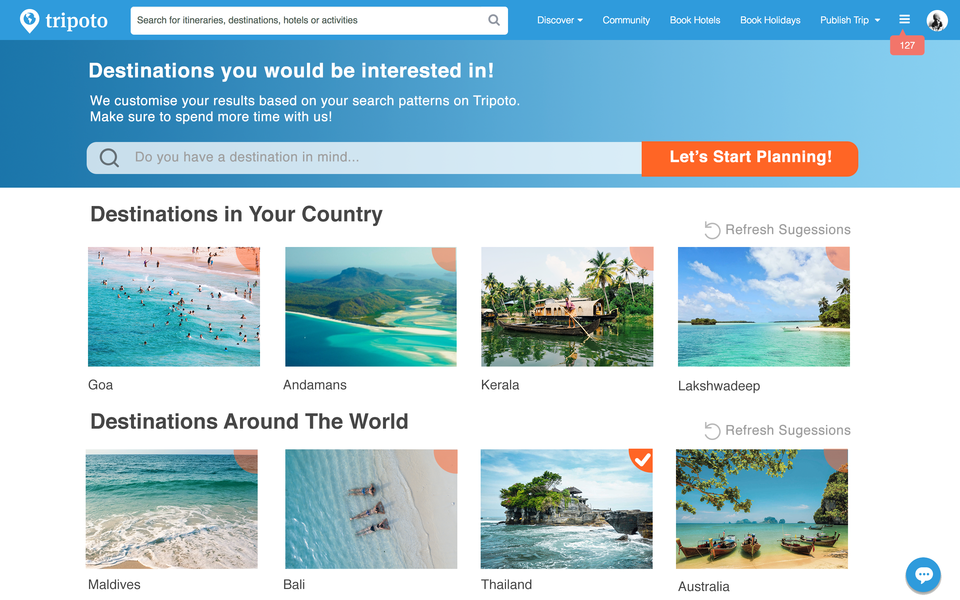 After a good mix of domestic and international destinations are laid out, you can take your pick and move on to the next step.
Step 3
Plan or Book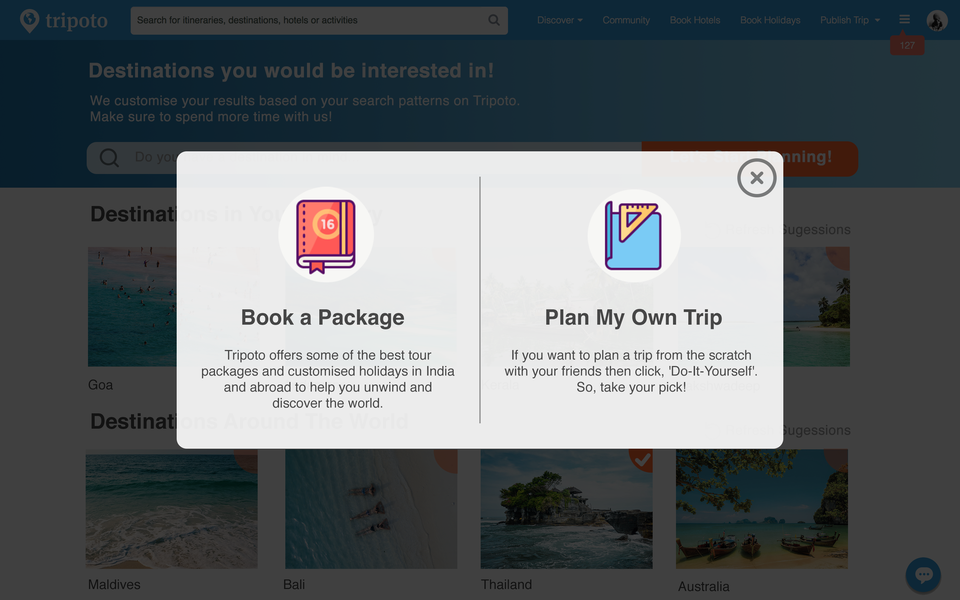 'Take Me Anywhere' is accessible to all kinds of travellers. From budget tourists who like to handpick spots, hotels and flights to comfortable travellers who prefer booking a curated package by one of Tripoto's trusted partners. So, take your pick! If you want to plan a trip from the scratch with your friends then click, 'Do-It-Yourself', and if you want to select a package of the same destination click, 'Book a Package'.
Step 4
'Book a Package'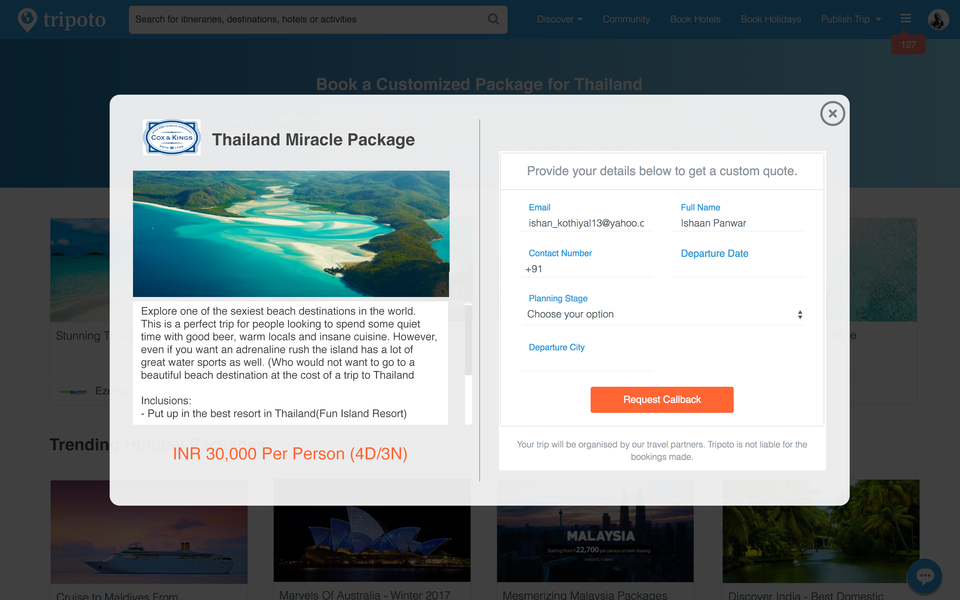 Once you select a destination, you will be directed to a collection of top packages by Tripoto's trusted travel partners. After going through the details of the package you can submit a request, and the organiser will get in touch with you as soon as possible.
Or

'Do-It-Yourself'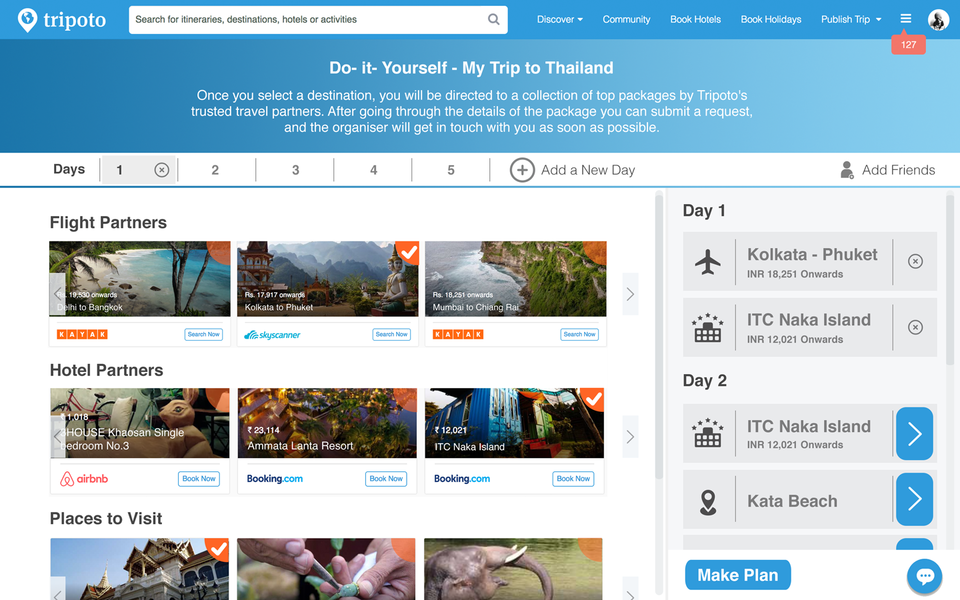 As soon you click on 'Do-It-Yourself', you will be taken to a page where you can handcraft an itinerary that suits you the best. From selecting the best flight, hotels to the spots you want to visit at the destination, you will be able to chart out the best suitable itinerary day-wise.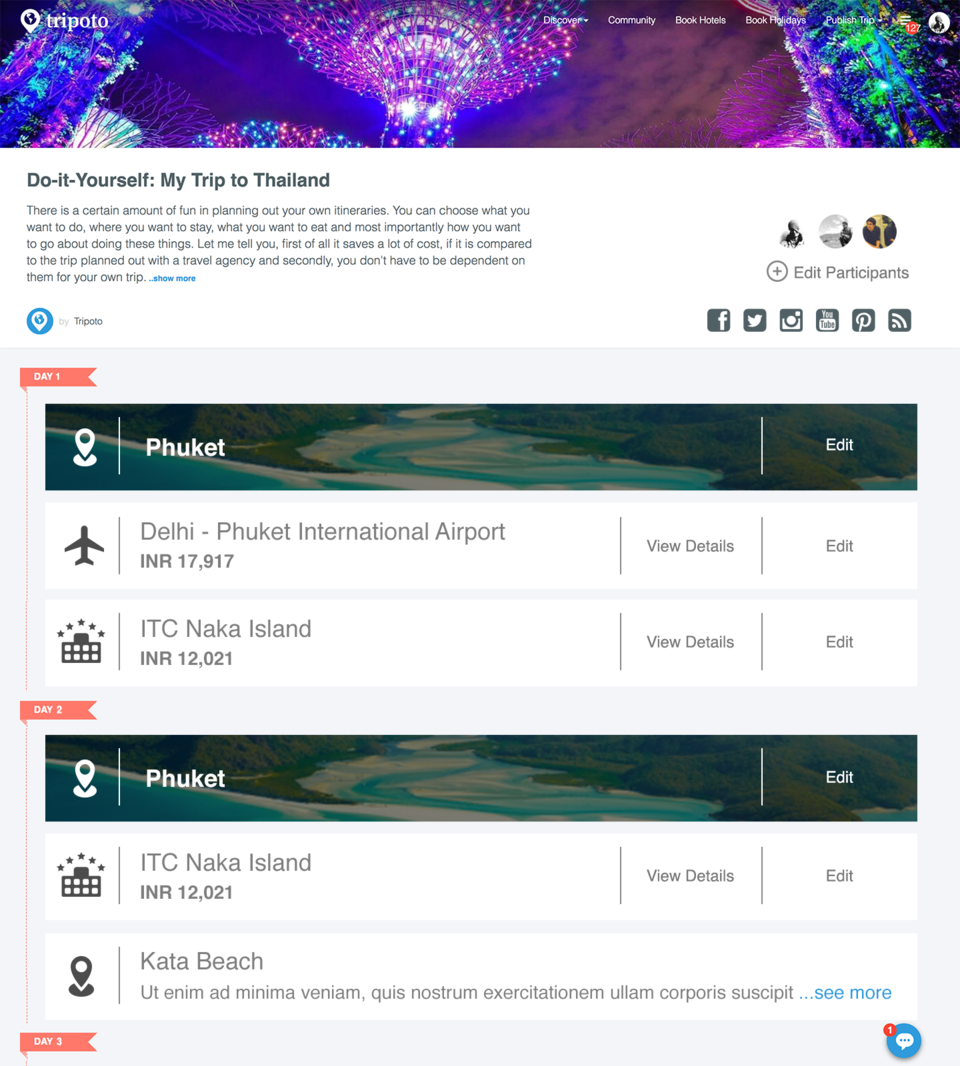 You can even invite friends to get on-board making the itinerary with you! Call it 'Go Goa Gone' to plan the perfect bachelorette with your girlfriends or name it 'Office Trip 2018' for planning the perfect outing with your colleagues.
So, go ahead and spin the dice of wanderlust.