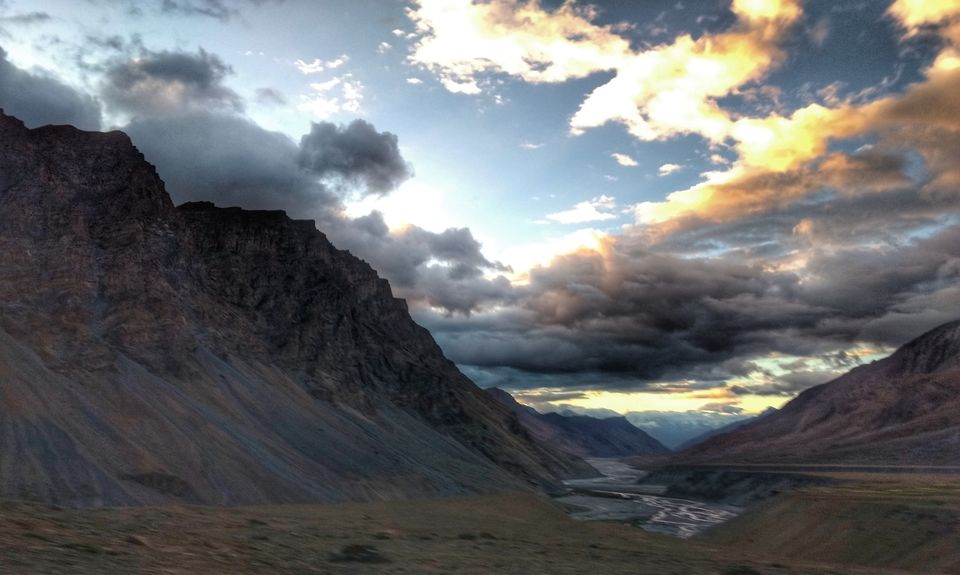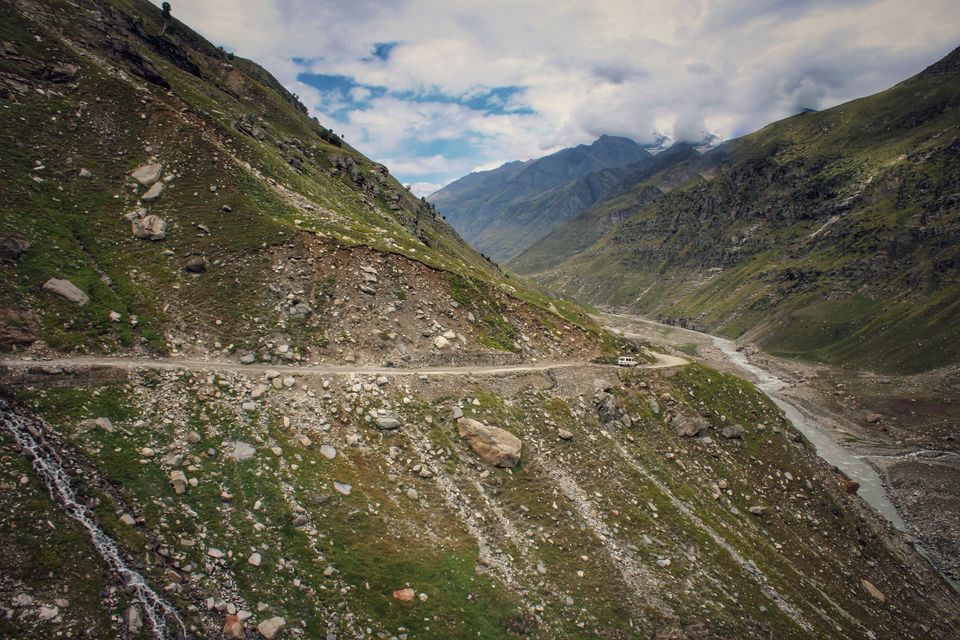 #SwipeRightToTravel
When the sun descended, the cold breeze numbed my fingers and chilled the nose, on such a windy day the drunkards swayed more than the trees, the most unlyrical soul attempted to sing a line or two, and even cold-hearted ones start reminiscing about lost love, such was the vaatavaran (atmosphere) and I didn't mind sitting outside my tent, alone in the dark, sipping tea and watching the dim outline of the mountains being one with the sky.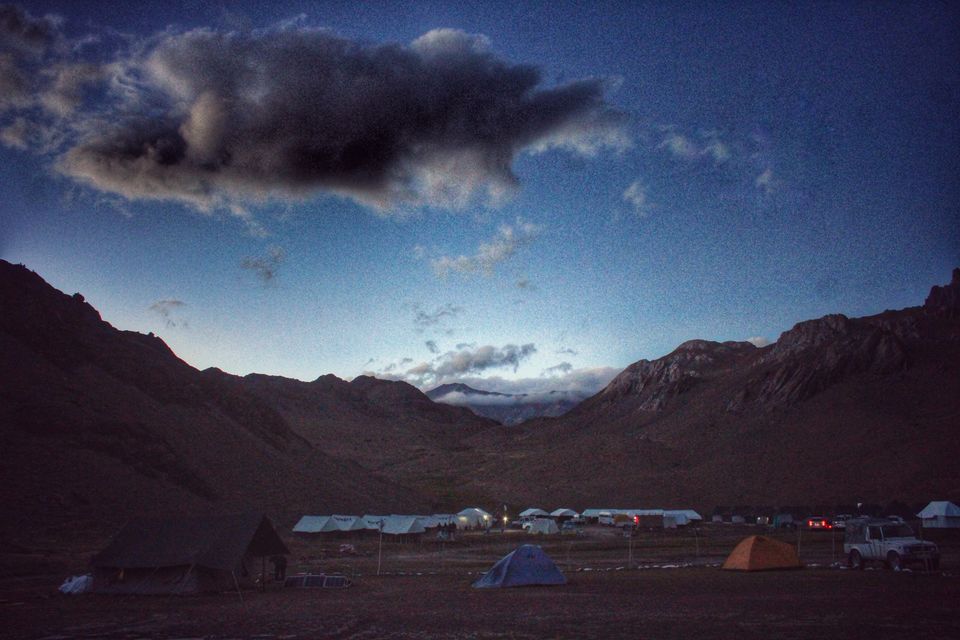 It was my only night at Chandrataal (The moon-shaped lake) as the next day I was leaving for Kaza. I was staying in one of the camps near the lake.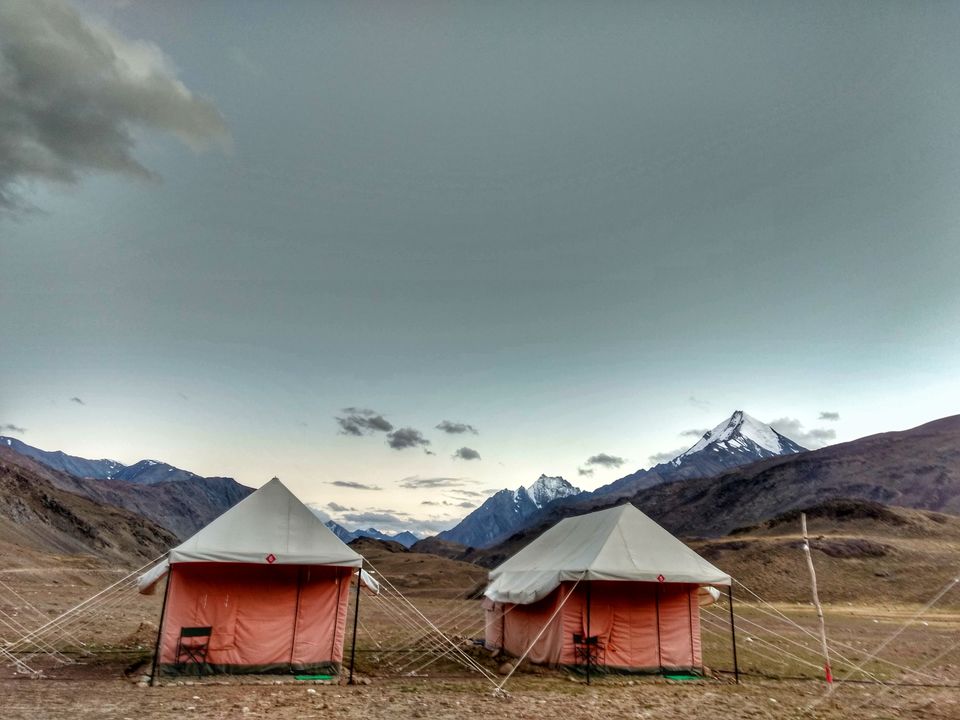 "Do you mind if I join you?" I raised my head to see Saaz standing beside
"No, not at all" I said sipping my tea.
I had met Saaz when everybody staying at the camp had gathered for dinner, everybody was telling their travel stories and I was amazed by Saaz's stories. We conversed about the universe outside & inside us.
"How do you like here in the mountains?"
"I feel free" I said taking in the fresh air.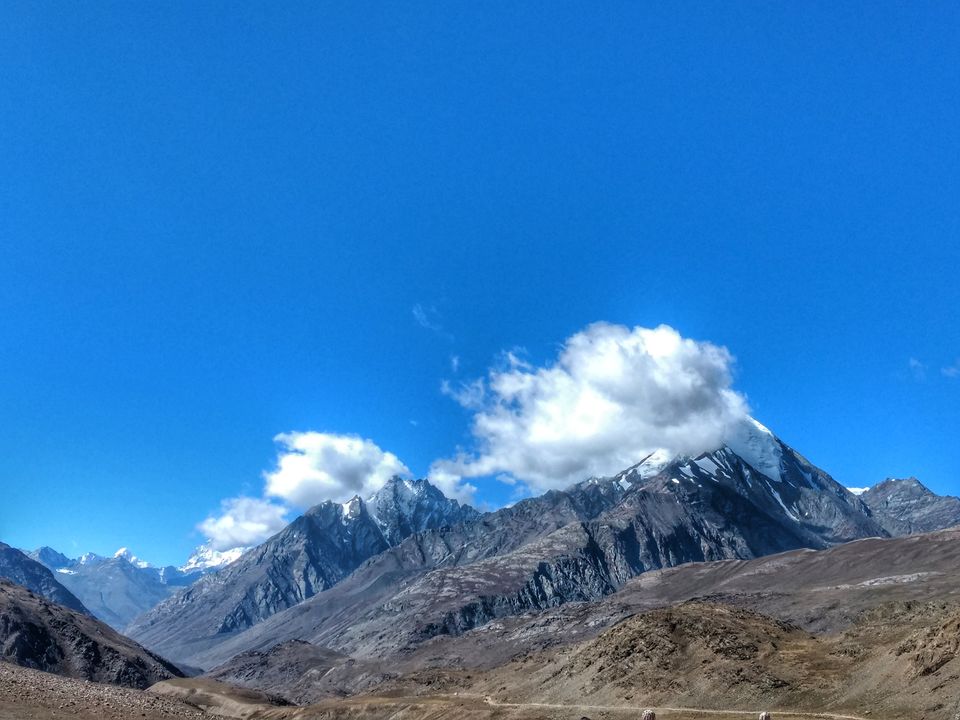 "I just can't have enough of this place. Chandrataal looks so dreamy at night. Have you been there?"
"No I just reached the camp in the evening and by then it was too late to go to the lake"
"There's never a thing as too late in the mountains. Come, let me take you"
I glanced at my watch it was past 11 pm. Since this was my first solo trip, I had this adrenaline rush of doing things that I had stopped myself from doing earlier. I looked at this man who unknowingly was helping me fulfill the wishes from my journal.
I looked at him taking in each detail, height a little less than six, tousled black hair, eyes sharp and piercing, a strongly defined face, he had a manful dark beard, muscles rippled across every part of his body and his skin was a blazing brown. "Let's go" I happily rose to my feet and wrapped a scarf around my neck. My threshold for cold was pretty much above average yet I was wearing boots, beanie, sweater layered with a jacket and a scarf.
When we reached the lake, I wasn't even listening to what he was saying as I couldn't believe that I was there. For as long as I can remember, I had been wish listing, saving images on instagram and wishing for this moment. This moment that I was living in, right at 11:48pm. The brown, dusty, bare mountains were guarding the lake. I felt like I had stepped into wallpaper, into a frame. It was so quiet that I could only hear my heart exploding. There was no sound of gushing waters, blowing winds, crowd talking or the leaves rustling. How would you describe a place that finally brought peace to your heart? A place that makes you really happy, inside-out. Tears started streaming from my eyes, I just couldn't contain myself.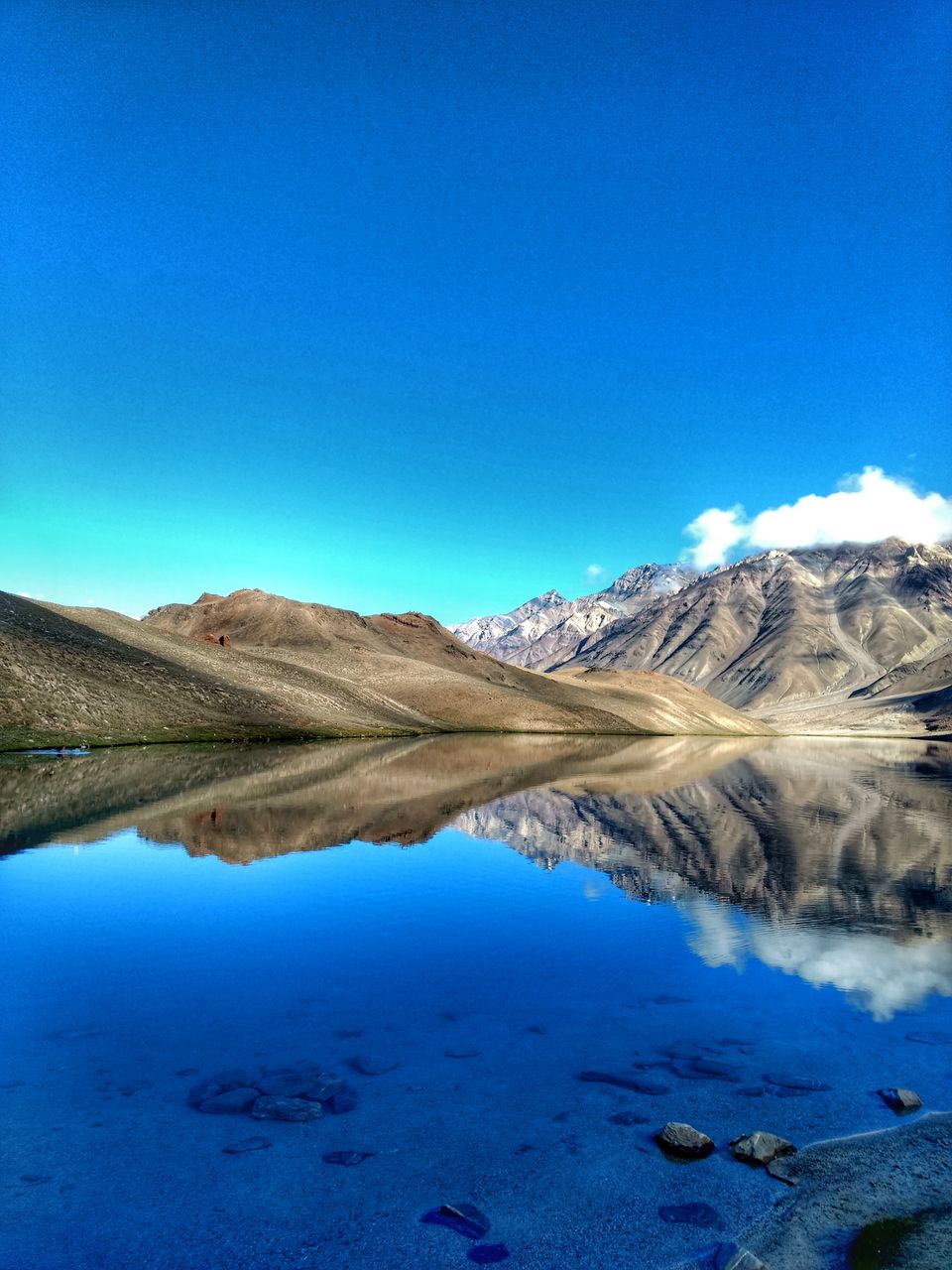 "Feel lighter?"
"Much lighter" I said closing my eyes. I didn't even know that I was holding in so much until that day when I finally let it all go.
"It's okay to feel a certain way, to not know where you will end up, to give more than you receive. What's wrong is to think that you aren't capable of moving mountains. Never stop believing in yourself because that's when everything truly ends". I felt his warm hands wrapping mine. I turned around to Saaz only to see him staring right at me. I slowly moved closer to him, He held me in his arms, his lips against my cheeks. "May I kiss you?" he whispered. His fingers brushed through my hair. His touch sent shivers to my body; shivers that made me grip him tighter. His lips against mine, I kissed him softly at first and then fiercely knowing of no today or tomorrow.
Some places & people are simple magic and I found mine at Chandrataal.
P.S. I've no pictures of Chandrataal during night time, the pictures of the lake were taken next morning.