Tambdi Surla waterfalls is 90 minutes away from the temple. If you are visiting the temple, a trek to the waterfalls should be a must in your to-do list. The falls is located amidst thick forest, so it is recommended to take a local guide along. The trek might take a little more than 90 minutes depending on the steep ascent.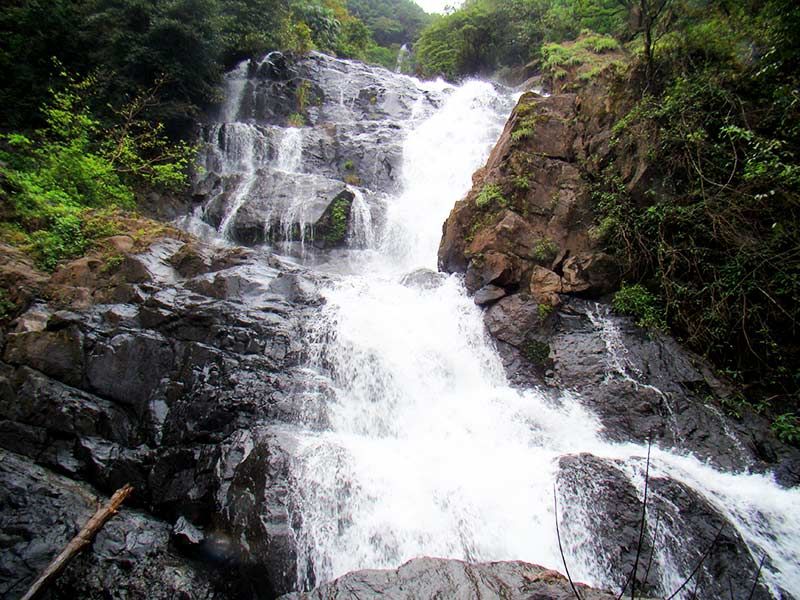 Once you reach the waterfalls, you will find your painful trek a worthy adventure. The breathtaking nature, cascading falls and the drizzle on your face, it is the best thing you will ever experience.
The trail from the temple to the tambdi surla waterfalls is quite simple and easy to follow. While on your route, you will also find a few streams flowing down the hills. The fresh air and pristine water will definitely make you fall in love with the place. Initially the path of trekking is quite wide but gradually the path narrows.