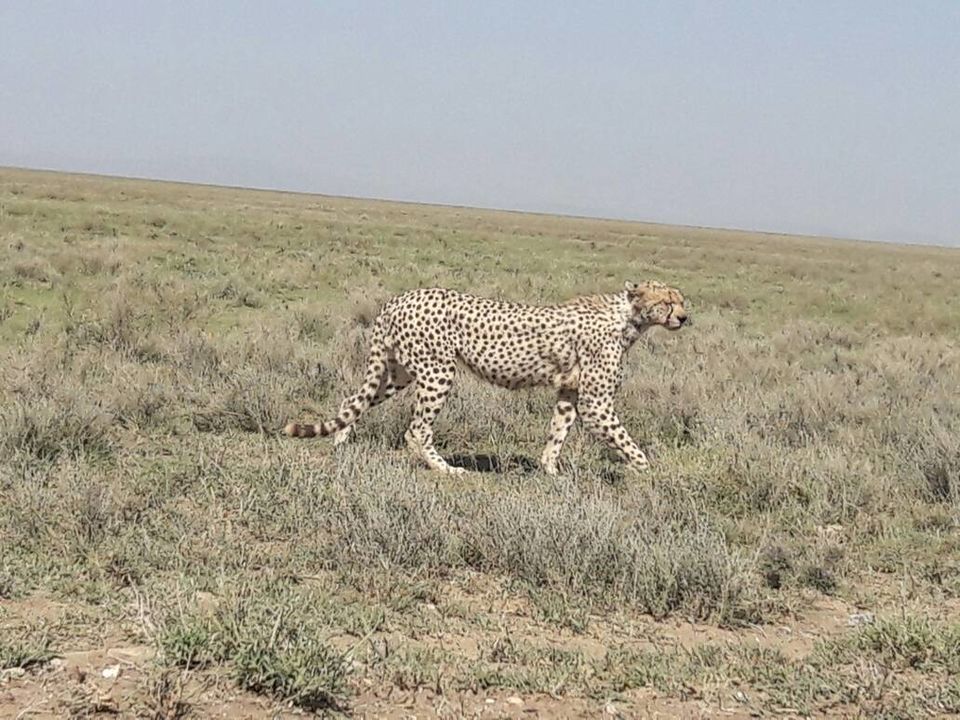 Karibu (Welcome) Tanzania packs your baggage and joins this exciting 6 -day's safari holiday in Tanzania! During this safari, you will go on extensive game drives in Tarangire National Park, Lake Manyara national park, Serengeti National Park, Ngorongoro crater and Lake Eyasi for tribal tour; you will have the opportunity to spot wildlife in their natural habitat and explore magnificent Tanzania nature and culture.
ACCOMMODATIONS:
In Arusha after and before safaris you will be accommodated at Impala hotel

During the safari, you will be accommodated for 5 nights in lodge and tented lodges. Rooms are based on shared two persons per room.
-In Serengeti you will be accommodated at Tanzania Bush camp tented lodge
-In Karatu you will be accommodated at Eileen trees

ITINERARY
DAY 1: Tarangire national park: Early today we will start driving from your hotel in Moshi to Tarangire national park for game drive until afternoon were we will break for the picnic lunch. After lunch we will continue with the game drive until evening and drive to our lodge at Eileen's trees in Karatu.
Tarangire national park is referred as playground of Elephant but also known as home of Buffalo, Lions, Wildebeests, Zebra, and Gazelle in dry season. Also along the shore of lake Barungi attract a lot of mammals for water and various bird species like Kingfisher, Hoopoes and White Bellied bird, Tarangire noted for rolling Savannah, acacia woodland, and splendid baobab.
DAY 2: To Serengeti national park: Today after breakfast we start long driving to Serengeti national park, we will break at Nabi gate for picnic lunch, get in to Serengeti national park and do evening game drive, Heading to our tented lodge at center of Serengeti for dinner and overnight at Tanzania Bush camp.
DAY 3: Full game drive in Serengeti: Today we have fully day in most beautiful park in the world after breakfast we will start our game drive and late afternoon we will stop for picnic lunch continue with game drive before back to our lodge for dinner and overnight at Tanzania bush camp.
Serengeti is really special sights, sound, and smell of Africa with stunning scenery, ever changing light and entertaining wildlife. In this park the animal don't work to any schedule so we may find Lions, Leopard, Elephant, Zebra, Cheetah, Antelope, Gazelle, Hippos and many species of birds and reptiles during our game drive.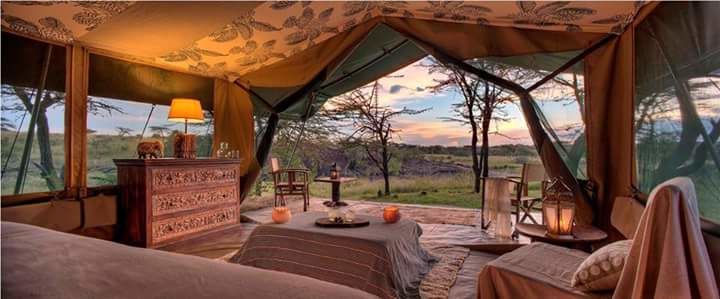 DAY 4: To Karatu for overnight: Today you will do morning game drive at center of Serengeti back to the lodge for brunch, pack your stuff and drive crossing Ngorongoro conservation area to Karatu for overnight at Eileen's tree inn.
DAY 5: Full game drive in Ngorongoro crater and drive to Karatu for overnight: Today after breakfast we will drive descending to Ngorongoro crater often referred as wonder of world. You will do a game drive break for picnic lunch and late evening ascend from crater and drive to Eileen's tree inn for dinner and overnight.
This is World largest caldera fully of grassland, forest and swamp, a setting of jaw-dropping beauty. The permanent water of crater floor supports a resident population of more than 25,000 large mammals. Here you will find many of reason you chose to do Safaris in Tanzania. Lions, Water buck, Hippo Baboons, Black Rhino, leopard, Hyena, Jackal, Buffalo, Warthog, Gazelle and many more are shelter here.
Maasai are sharing the awesome space with animals, their cattle in an area which has been a separate conservation area since 1956 and a UNESCO World Heritage site since 1978. This harmonious co-habitation of Man and beast makes Ngorongoro unique in the world.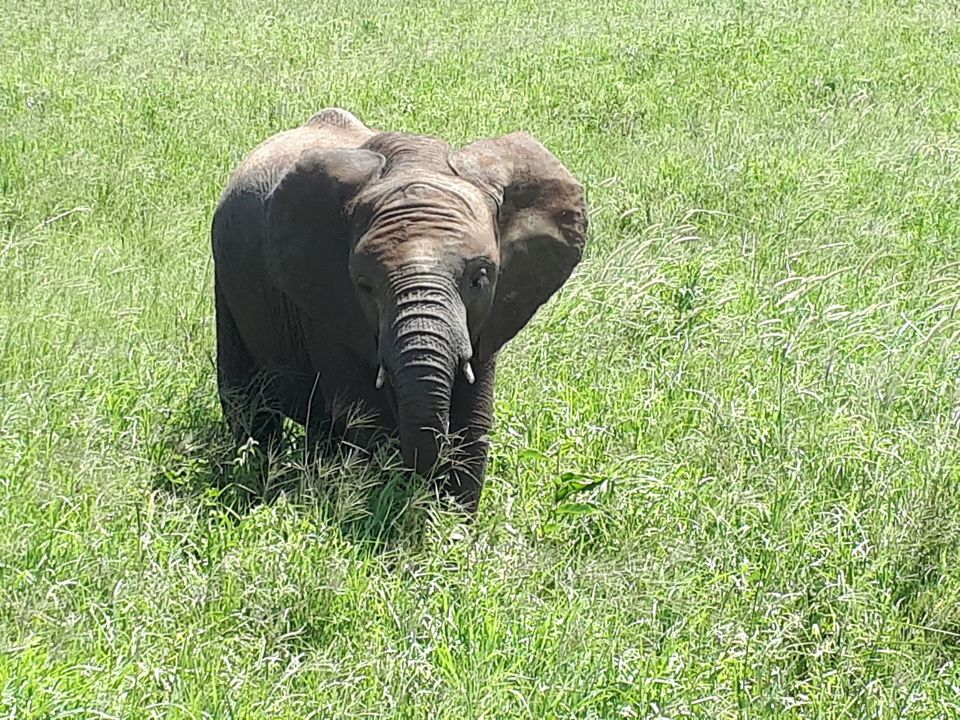 DAY 6: To Lake Eyasi and drive back to Arusha: Today early in the morning around 12:00am we will start driving to Lake Eyasi to visit Hadzabe and Datoga tribe and join them in their daily activities; you will break for the picnic lunch and late noon drive back to your hotel in Arusha / Moshi for dinner and overnight
Hadzabe Tribe
Take a journey into the "Gods must be crazy" movie. The Hadzabe tribe of Tanzania is the last true nomads of Africa, this tribe is one of the earliest humans' inhabitants of Ngorongoro area, they believed to have lived in the area over 10,000 years and currently live near Lake Eyasi, they speak click language and they are not warrior tribes. You will join the men as they hunt for their daily subsidence using traditional bow and arrows, or join the women as they forage for fruits and berries. This is not a show or a "tourist put on". This is the real true African cultural experience.
Datoga Tribe
Visiting the Datoga tribe will complete your cultural experience at Lake Eyasi. The Datoga are skilled farmers and craftsman. You will visit their habitat, and experience their culture first hand. Be prepared for the experience of a lifetime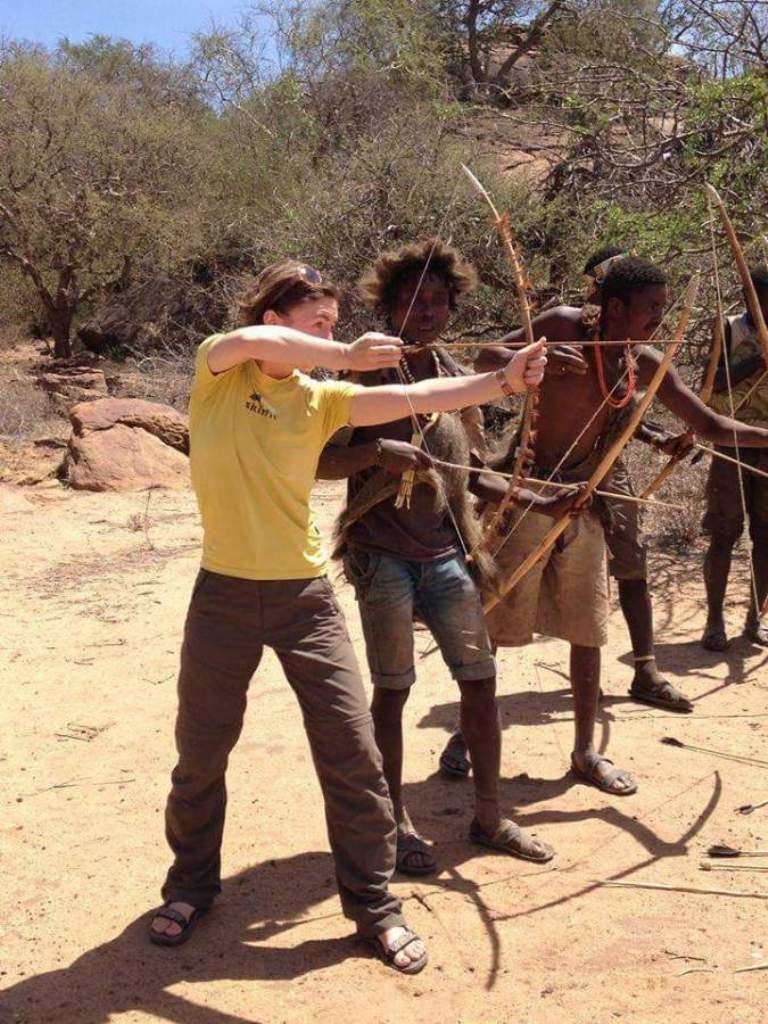 ACTIVITIES TO DO:
-Game drive at Tarangire national Park
-Game drive at Serengeti national park
-Game drive at Ngorongoro crater
-Cultural and tribal tour at Lake Eyasi
-Local tour at Mto wa Mbu village (Optional)
-Maasai Boma visit (Optional)
-Visit souvenir Shop (Optional)
INCLUDED IN YOUR SAFARIS;
• 1 nights' hotel accommodation in Arusha after Safaris
• 5nights' accommodation on full board while you're in Safaris
• Airport transfers on departures
• All entrances fees
• All government taxes
• Food and soft drinks as per itinerary
• 4 x 4 private jeep with a safaris driver facilitated with radio call, binoculars, inverter and Small fridge
• Unlimited mileage game drives
EXCLUDED FOR SAFARIS
• Immunization documents (yellow fever recommended)
• Travel Insurance
• International and local flights
• Personal equipment such as camera
• Personal expenses
• Tips for safari guide (at least 15 USD person per day)
• Visa fees (100 USD for American and 50 USD for non-American)
• Hot air Balloon 546.20SD per person
• Meals and drinks in your hotel stay in Arusha and Moshi
"EXPLORE NATURE AND CULTURE WITH US"