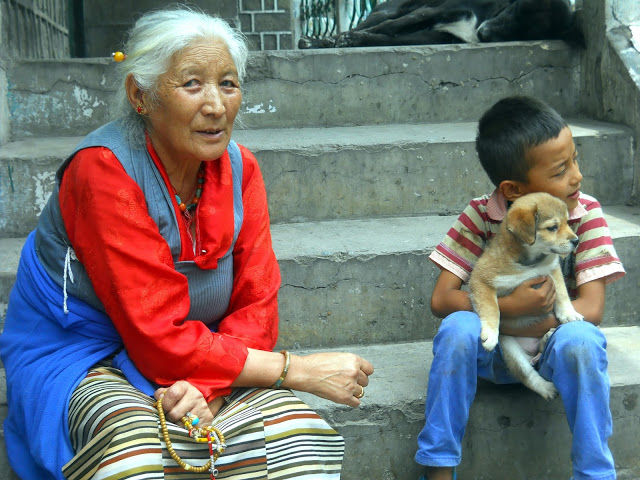 McLeodganj doesn't have the posh colonial charm of Shimla or the thrill of Manali, two highly popular hill stations in India. Located in the Kangra district of Himachal Pradesh amidst the Dhauladhar mountains, the town has a very rural setting with most original inhabitants being the shepherd tribe called Gaddi and farming and dairy being their main source of livelihood. Being home to the Tibetan government in exile since 1960 and the official residence of the 14th Dalai Lama, McLeodganj has a large Tibetan population and a strong Tibetan Buddhist influence. People here are peaceful, smiling and ready to help. The prayers of the aged Buddhist monks softly chanting mantras with meditation beads between their fingers seem to permeate through the air. As I walked through the streets, the calm and spiritual atmosphere brought a sense of peace to my mind.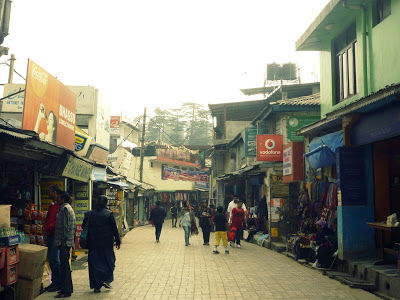 McLeodganj, which can be reached by an 11-12 hour overnight bus trip from Delhi, is all about picturesque, laid back and inexpensive travel. Perfect for the solo traveler on a tight budget as well as groups and families looking to take a break. The town is an ideal getaway to just be with yourself in the lap of nature and not spend a lot of time and money on sightseeing tours. Go for long idle walks or read a book by the window in a quiet cafe over coffee with the mountains looking over you. Trek to the snowline or join yoga and meditation classes for physical and spiritual rejuvenation. Learn about the beautiful Buddhist thangka paintings or chat with the local Tibetans living away from their homeland about their struggle to maintain their place in this world.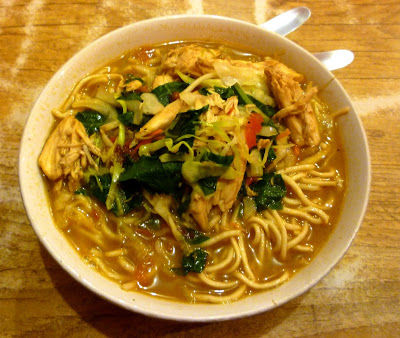 With its large number of international tourists, the town has a strong cafe culture with many cafes jointly owned by Tibetans and Germans, Italians or Israelis. Pick a book from the in-house library of the cafe and relish a French or Italian breakfast comprising of eggs, potatoes, cheese and brown bread, or authentic thin crust pizzas, gnocchi and raviolis, fresh fruit or vegetable salad, freshly baked chocolate tart or lemon cheese cake, and varieties of tea and coffee. The smooth cappuccino served at most cafes here could give a Cafe Coffee Day or Starbucks a run for their money. Not to be missed are the tava fried chicken (cooked with lots of spices) found in a roughly three feet wide takeaway in the main square, and basic Tibetan delicacies like thukpas (meat, vegetables and noodle soup), momos (steamed dumplings of meat, cheese, mushrooms or vegetables) and butter tea.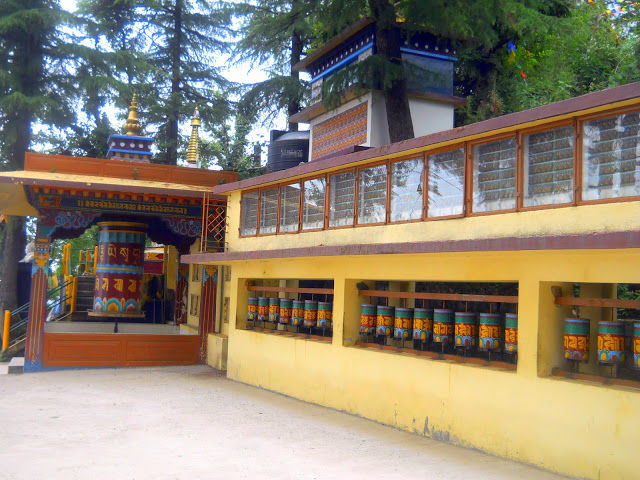 The serene Tsuglagkhang or the Dalai Lama Temple Complex which also houses His Holiness' residence, is often the first stop for all visitors to McLeodganj and is a place to experience. The sight of hundreds of ghee lamps, monks praying, and mani prayer wheels greets you as you enter the temple area located on the first floor. As I paid my respects to the idols of Lord Buddha, Avalokiteshvara and Padmasambhava, I noticed the cupboards stacked with several volumes of Kagyur - translations of Buddha's original tantras and sutras, and Tangyur - scholarly work on Buddha's teachings. The mani prayer wheels have Om Mani Padme Hum, a mantra of Lord Avalokiteshvara, inscribed on them. Rotating each wheel clockwise is considered to be equivalent to reciting the mantra 108 times.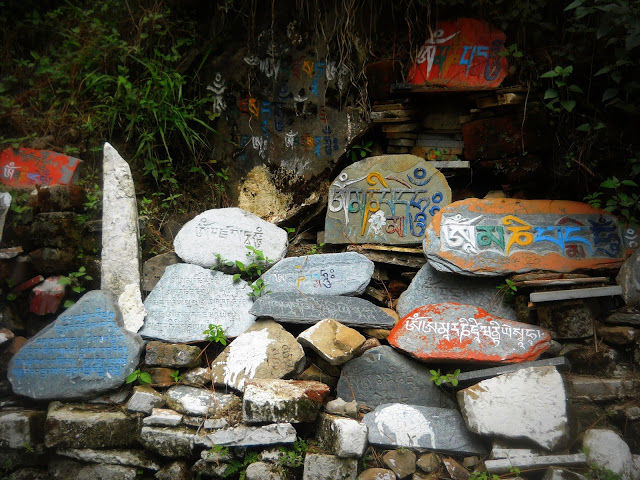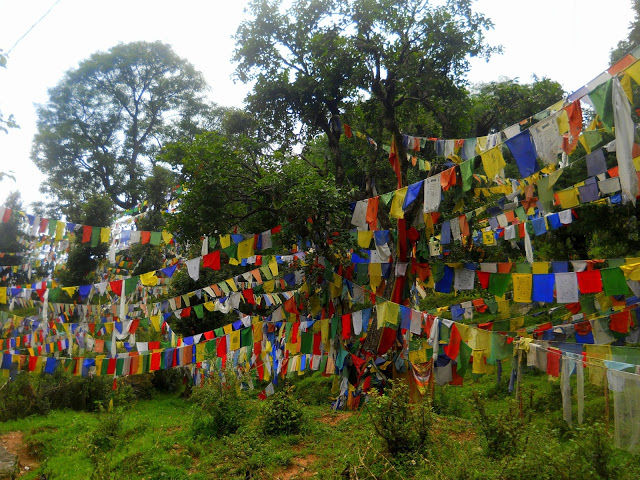 A parikrama of the temple complex took me to a mini forest area behind the complex. Hundreds of colorful prayer flags swaying in the cool mountain breeze were tied on strings across the trees. Here, I met Migmar, a local going to his home, and he told me that the Buddhist prayers, symbols and mantras printed on these prayer flags or Dar Cho (actual term for prayer flags) produce powerful spiritual vibrations which are carried by the wind and bring happiness, peace and prosperity to everyone touched by the wind. We also passed Mani stones or carved stone tablets with Om mani padme hum inscribed on them, which Migmar told me are another form of prayer which brings harmony to the person who sponsors the inscription as well as the one carving it.
A good number of people from the West come to McLeodganj seeking an understanding of the Tibetan culture and Buddhism, and for spiritual retreats in the form of yoga, meditation, reiki and crystal healing courses. Most westerners stay in Dharamkot and Upper Bhagsu, two picturesque villages surrounded by pine, deodar and rhododendron trees, and blissfully isolated from the tourist crowd at McLeodganj.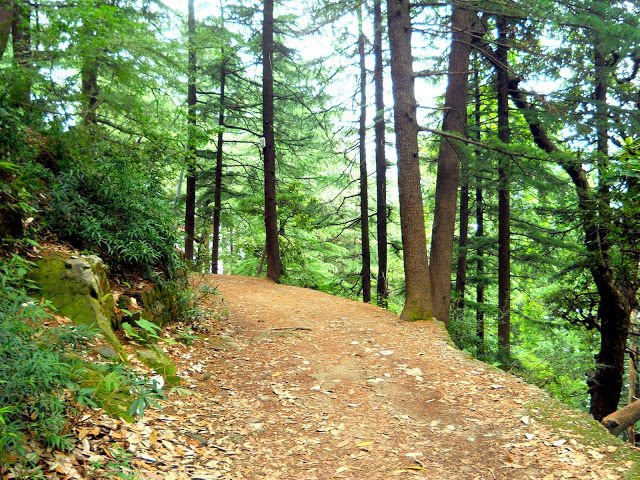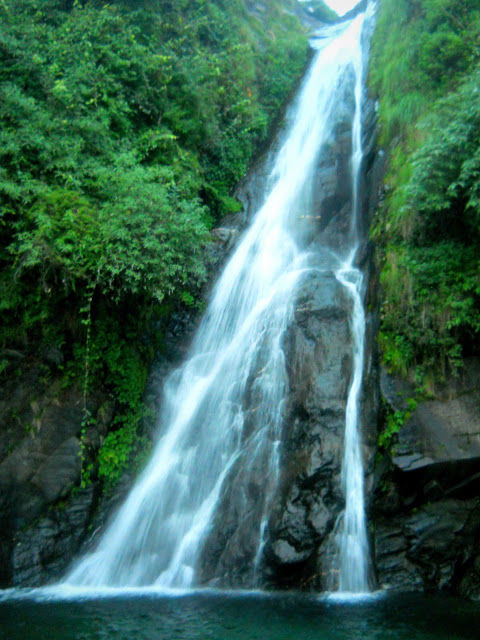 Located 2 km up from McLeodganj and inhabited mostly by the local Gaddi tribe, both Dharamkot and Bhagsu have a good number of luxurious as well as inexpensive hotels, bed & breakfast and homestays. Many locals make a decent living out of converting a part of their house into a homestay. Whether you are in a group or travelling solo, you will find a bed to sleep, with several homestays offering rooms at prices as low as Rs 150 - 200 per night. Many Europeans hire rooms here for weeks or even months while they explore the nearby Dhauladhar mountain regions, join a spiritual retreat or volunteer with various Tibetan NGOs to teach English or computer courses to locals.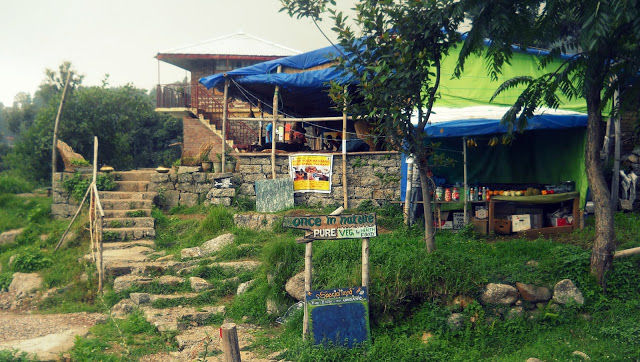 There is no shortage of eating options here with several wood-fired pizzerias and cafes serving authentic Israeli, Italian, Tibetan and Indian cuisines. The large western crowd hanging out in cafes wearing all sorts of printed shirts/kurtas and pajamas, smoking, drinking and lounging on cushions, gives these villages the look of an ultimate hippie hangout. Dharamkot is also home to a Vipassana meditation centre and the Tushita Meditation Centre which is internationally renowned for study and practice of Buddhism and offers 10 day residential courses on Introduction to Buddhism. These courses involve teaching and meditation sessions and participants have to remain in silence throughout the duration of the course except for one hour each day when they participate in a group discussion. I observed participants quietly sitting in the woods, meditating in the main hall, sweeping the garden, cleaning the tables in the dining room, reading in the library. The silence and beauty of this place was powerful enough to bring calm to a disturbed soul.
One evening while returning from a hike to the Galu temple, I stopped by a cafe in Dharamkot and savored a wood-fired thin crust pizza infused with mozarella, fresh tomato sauce and fresh vegetables. It was as authentic an Italian pizza that you would get in any upscale pizzeria in Delhi or Mumbai but at half the price. Outside, the oak and deodar trees soaked in the heavy rain and a thunder so loud as if the distant mountains were crashing down. The colors of the overhead lamps and flavors of tobacco mixed with the scent of the mist creating a trance like ambience. I lounged on a comfy floor cushion and enjoyed the view over a glass of honey lemon ginger tea. It was a classic idyllic travel experience!!