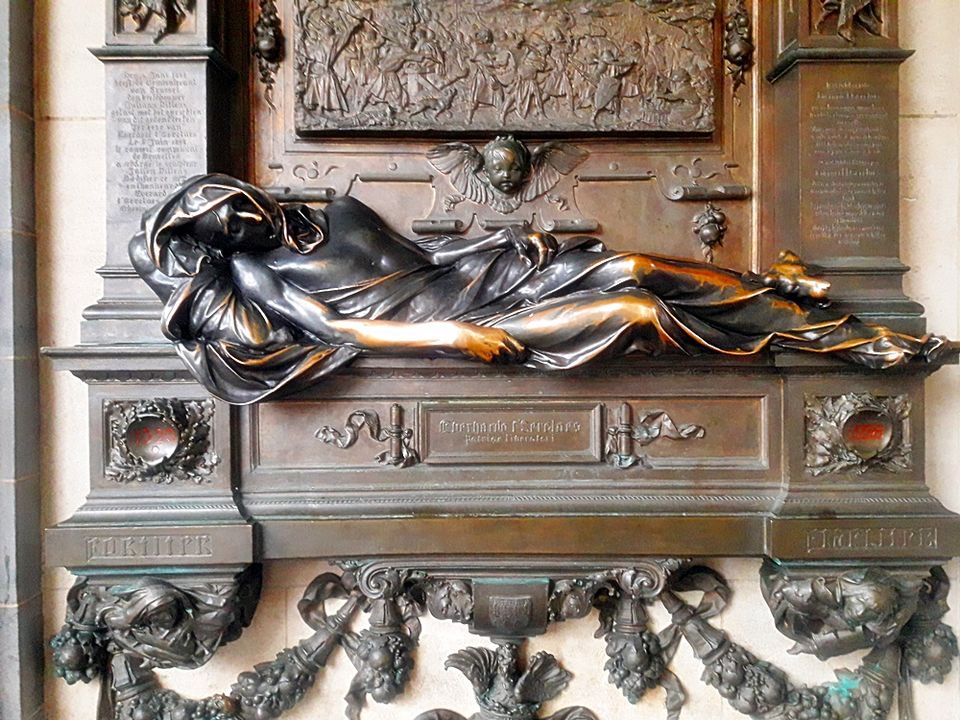 A few days ago, I visited Brussels. This is not the first time I visit this city, but every time I go there, I discover new sights.
One of my favorite strolls is Grand Place. It is considered to be one of the most beautiful squares in the world, because of the wonderful buildings that surround it. I have walked in this place many times.
Last time, I noticed a lot of people who gathered at one point. Approaching, I saw them stand in front of a statue. One by one were approaching the statue, touching it and leaving.
With great curiosity I asked them what they were doing there. They told me that if one touches the bronze arm of the statue, he will have luck all his life.
This was for me the reason to look a little further on the story of the statue. It is the statue of Everard 't Serclaes, who died in the 14th century defending Brussels.
Of course, I also touched the bronze arm of the statue, making a secret wish! I wish my wish will come true and the statue bring me good luck!