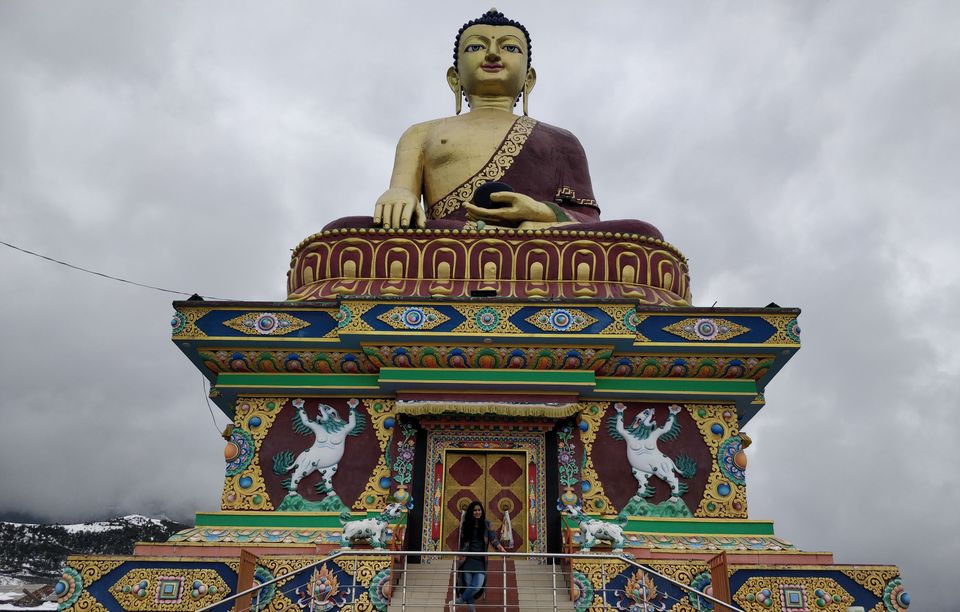 I am not sure of how many people are even aware of a place called Tawang in India. To my surprise it turned out to be one of the best experiences I ever had. It is in the state of Arunachal Pradesh. I visited Tawang in February 2019 the best time to visit I would suggest.
This was a planned trip along with 3 cousins, so tickets were booked 3 months prior at cheaper rates for INR 10,000 to and fro. Homestays were booked through AirBNB – which costs around INR 1,500 per day.
Reached Guwahati early in the morning at 5 am. Had booked Sumo, Fare was approx INR 7,000 for two days. A very pleasant experience that is moving towards Mountains from plains. Tawang the whole place comes with a package of below great places:
Bomdila:
It's a seven-hour journey from airport. We visited Bomdila Monastry located on Hillock. You feel immense positive vibes and tranquillity inside the Monastry It also have a Prayer hall. After seeing the beautiful sunset, proceeded to Anu-home stays.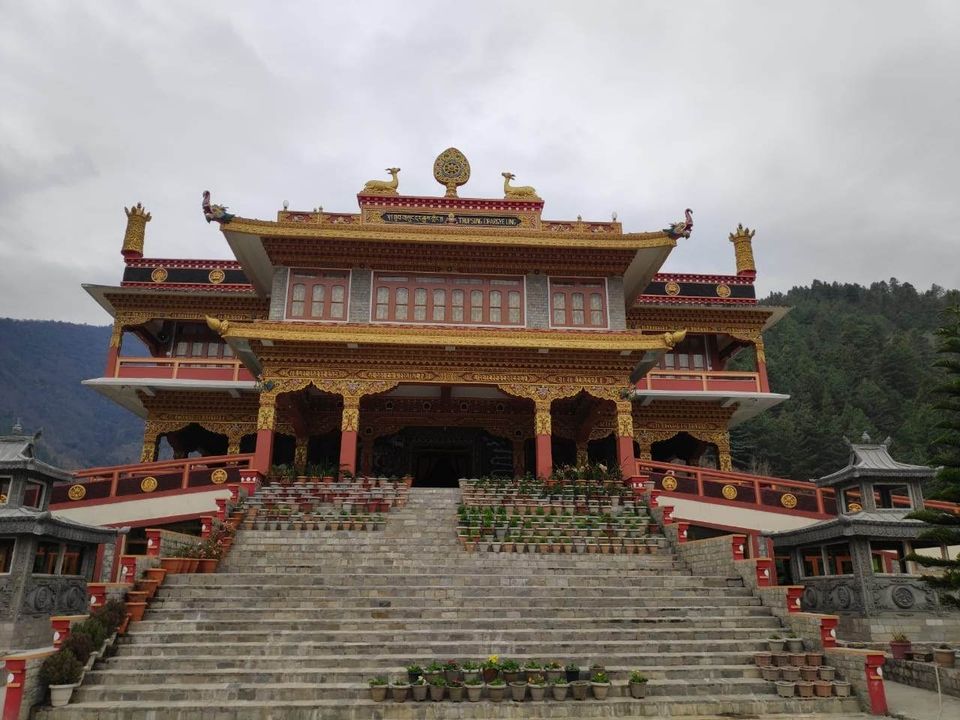 Sela Pass:
It is in Himalayan range of 14000 plus feet in height, so you might have some problem for breathing at this very high altitude. This Pass is very scenic. You can guess why by seeing the below pic. It has some mystic beauty around.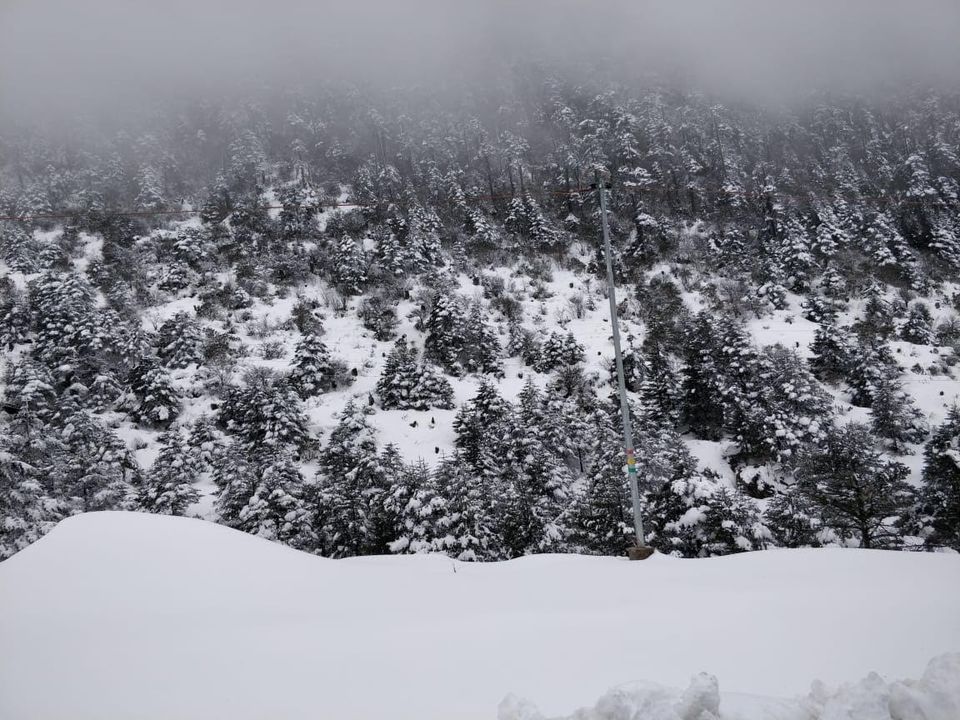 Madhuri Lake:
When I visited, it was whole covered with snow, Mesmerizing experience with snow. Later driver told us that it was actually Sangestar Lake its named as Madhuri Lake after Madhuri Dixit danced here in a scene of the movie KOYLA.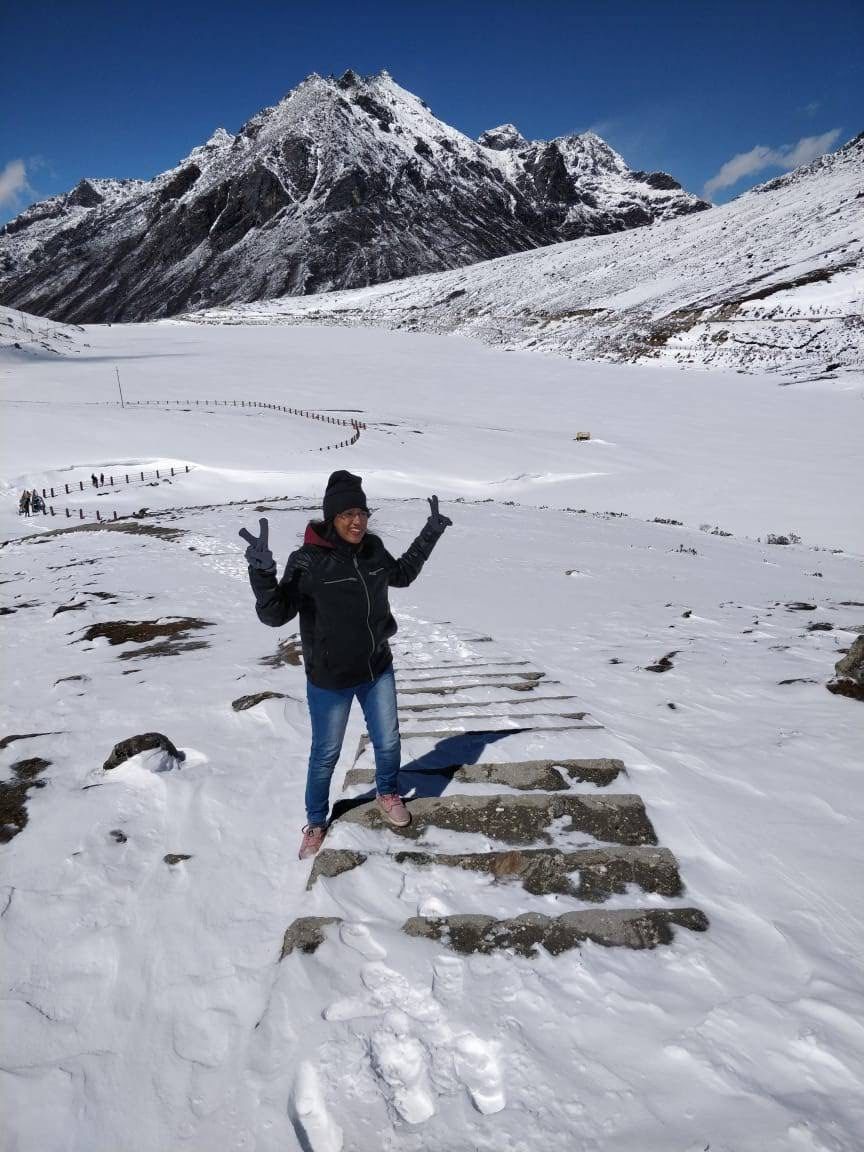 Giant statue of Buddha:
Beautifully built on the hills.
Buddha temple – Tawang Monastery:
Visited Buddha temple in Tawang. There are monks staying and such a peaceful environment. It is surrounded by Prayer wheels which should be turned clockwise which has Om Mani Padme Hum Mantra. Inside is high golden statue of Buddha.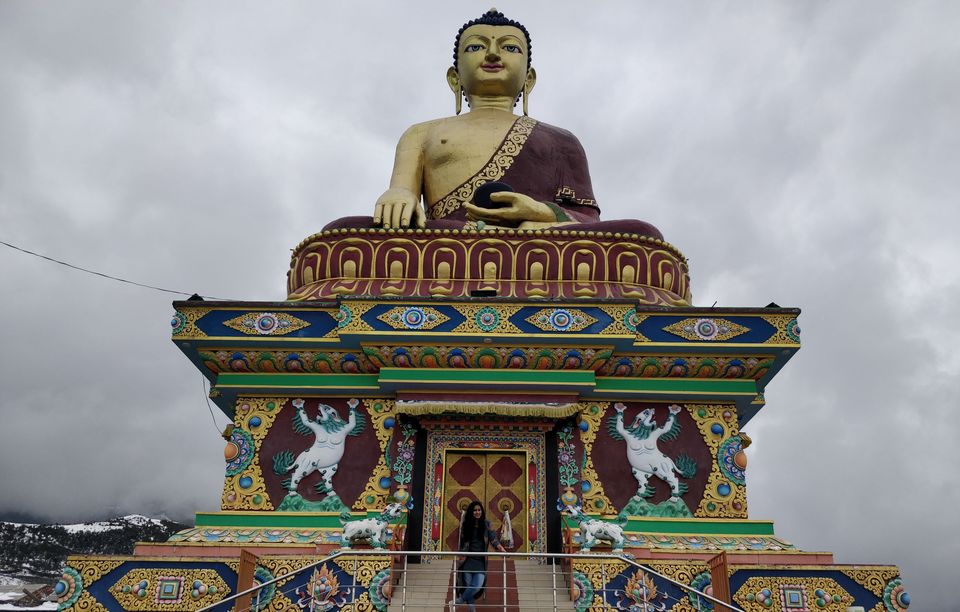 Jaswant Garh War Memorial:
It tells us how the brave Jawan Rifleman Jaswant Singh fought for 72 hrs during 1962 war. You can visit the bunkers, memorial hall and feel the aura of Indo-china war.
Do have snacks and free tea at Army Canteen. You will love it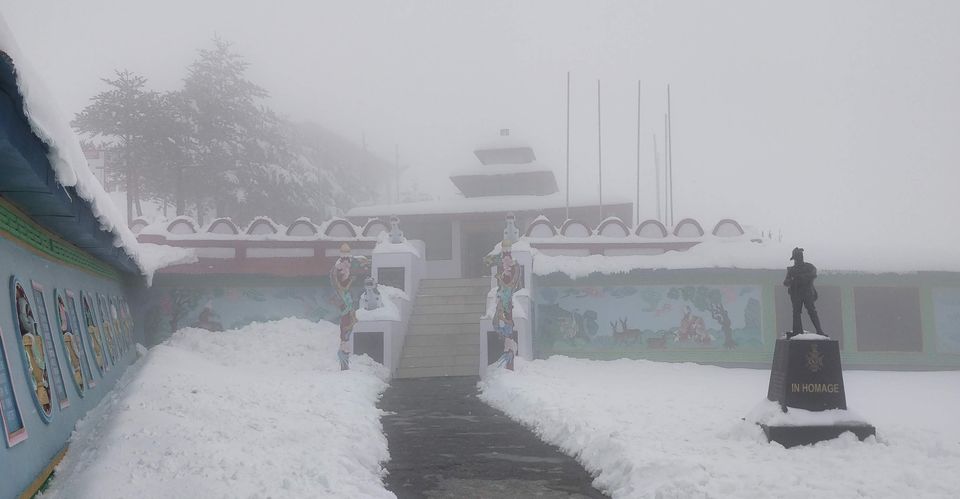 During Tawang visit we stayed at DondRub Homestays and then its Mumbai calling………….
Things to remember before Visiting Tawang:
1. Pack warm clothes
2. Be careful there is lack of oxygen in high altitude
3. Carry small snacks in bags.
Sometimes I feel, there is no point in visiting Switzerland when we have one in our own Land.