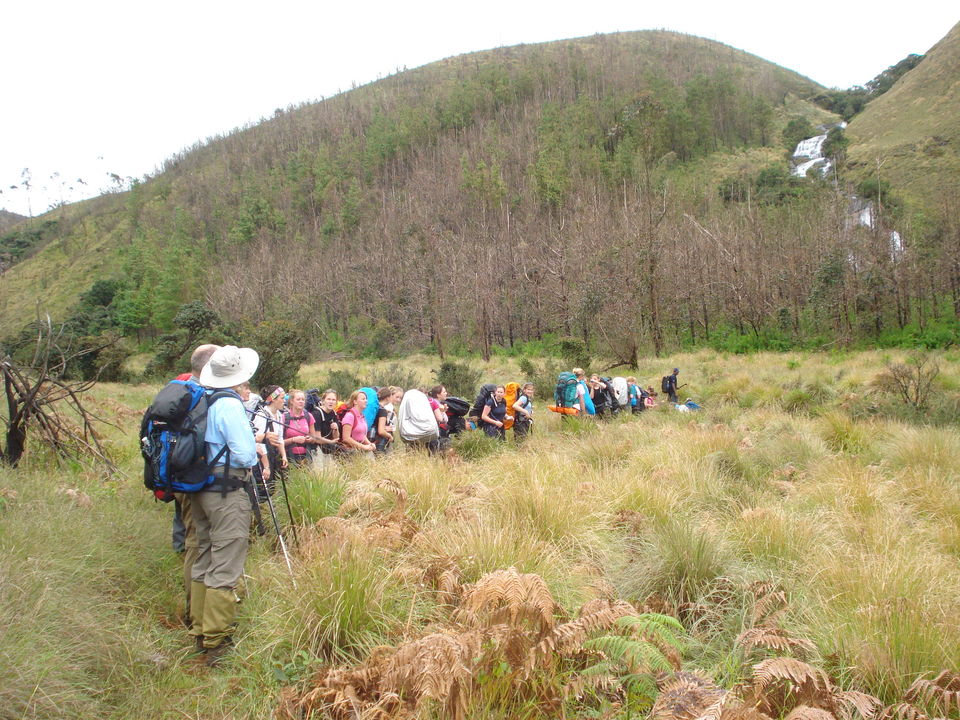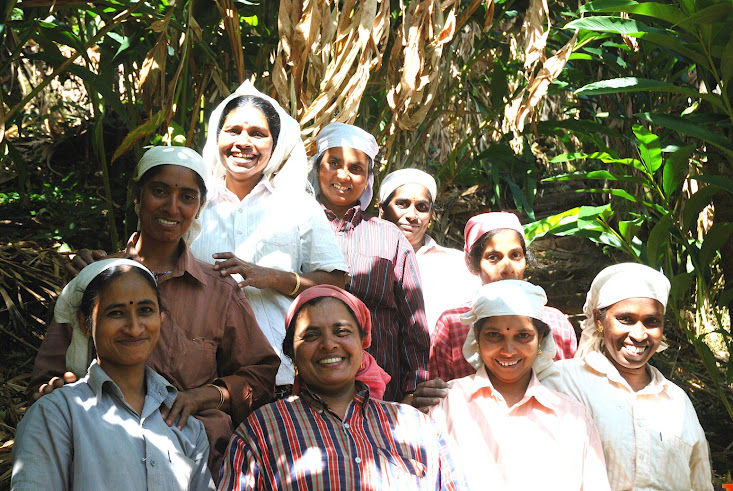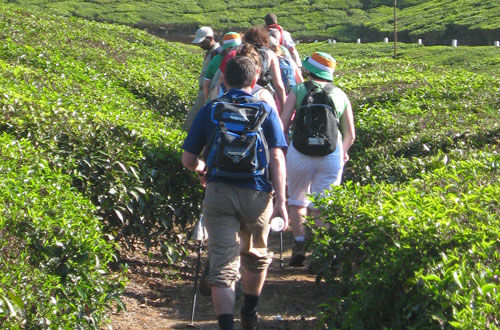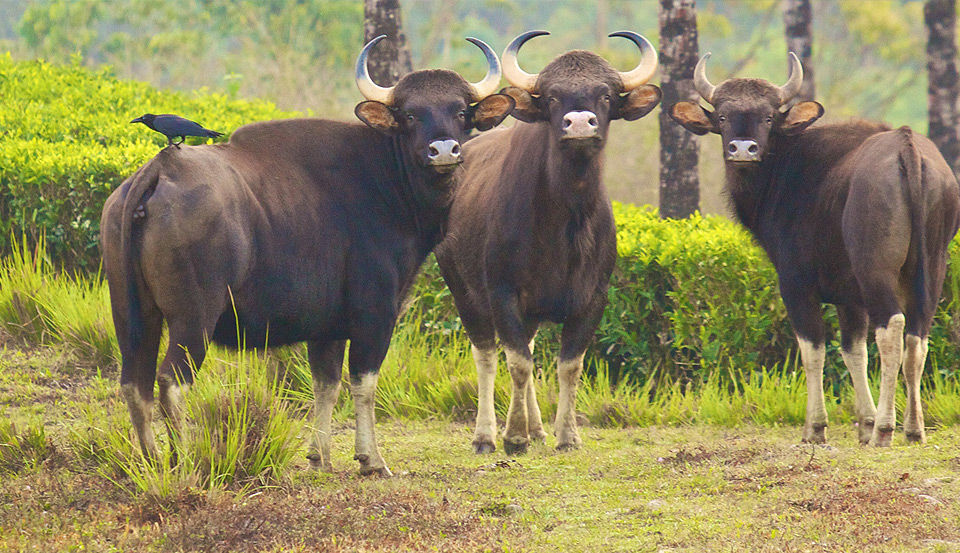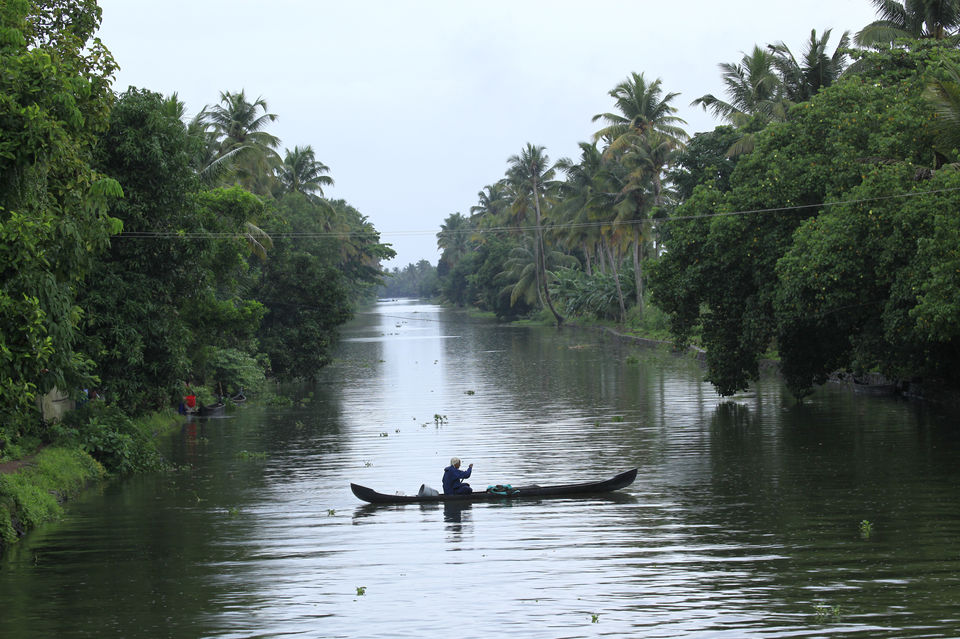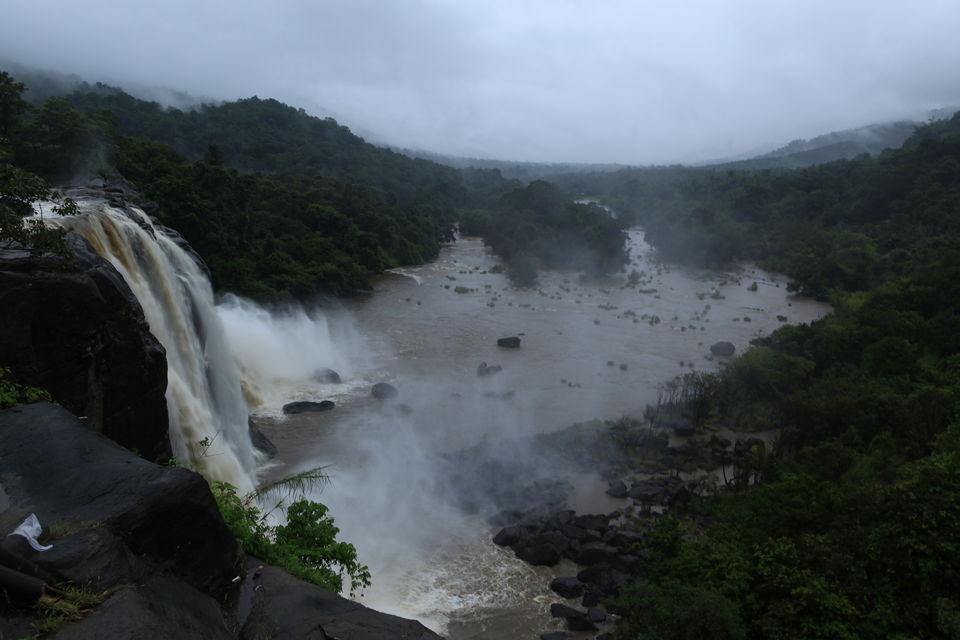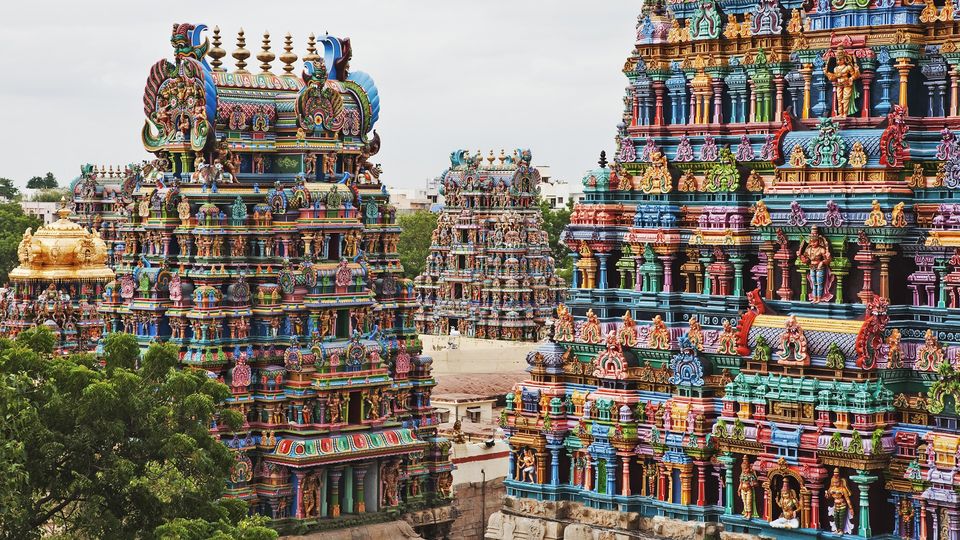 Enjoy a 2 week holiday that take you amidst cool Tea plantations and then onto a wildlife expedition on the Tea & Wildlife Trails. Encounter an itinerary that promises a breath taking canvas of nature with waterfalls, verdant mountains, endangered species of flora & fauna, tea & spice plantations, tribal village visits and many more. Indulge in a diverse experience that leaves you with a feeling of wanting more...
DAY 01 ARRIVE COCHIN - ATHIRAPPALLY Arrive Cochin International Airport. You'll be met on arrival and transferred to Athirapally. Evening a short walk in the forest reserve and perhaps a short visit to a nearby tribal village and a game drive to spot wildlife. Overnight at the Rainforest Resort.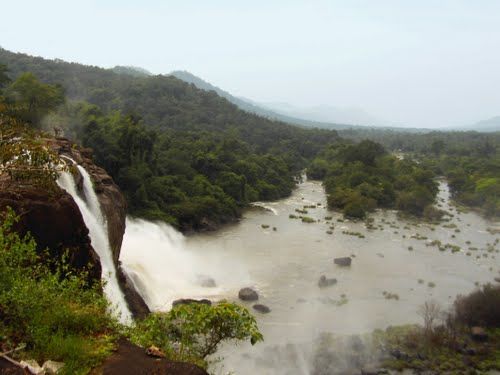 DAY 02 ATHIRAPPALLY - VALPARAI Today morning drive through the reserve forests of Sholayar to arrive in Valparai, set at an altitude around 1,065m/3,500ft in the Anamalai Hills. A haven for elephants, wild boar, leopards and indigenous Nilgiri Tahr, a species of wild goat. This area has many tea and coffee estates and you'll spend the next 02 nights at a tea plantation bungalow on a working tea estate. The rest of today is set aside for you to relax or to explore the area. Overnight stay at Stanmore Plantation bungalow. DAY 03 VALPARAI Today you'll explore the countryside of Valparai on foot. Your walks will take you through the tea estate, where you'll see the plantation workers tending and picking the tea, to the unspoilt countryside of the hills above. There are numerous waterfalls in this area as well as attractive reservoirs such as Sholayar Dam – a magnet for birdlife such as Great Indian Hornbill. Three herds of elephants roam within the area covered by the plantation and you're also likely to see Barking deer, wild Gaurs (bison) and even the endangered Lion Tailed Macaque.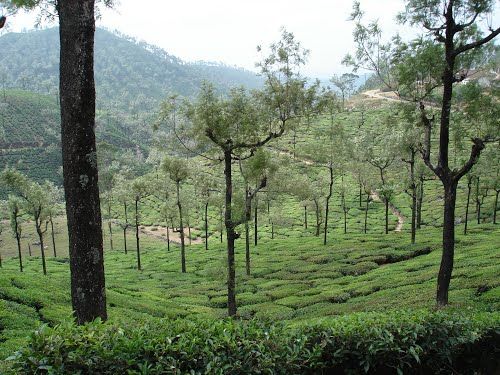 DAY 04 VALPARAI - MADURAI Today drive across Tamil Nadu to the city of Madurai. On arrival check in to your hotel for the night. This evening you will take an atmospheric tour of the Meenakshi temple complex. Also visit the Tirumalai Nayak Palace and the Teppakulam Pond. Overnight at the hotel.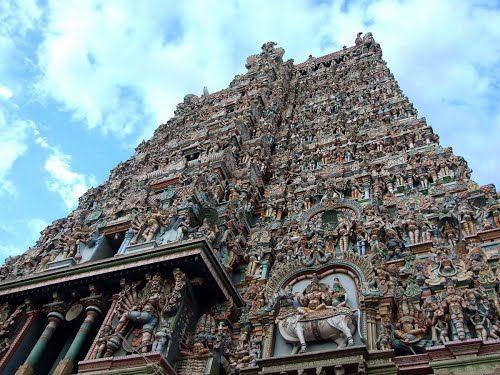 DAY 05 MADURAI - MUNNAR Today morning you will drive up into the hills to the tea growing area of Munnar. Proceed to the Tallayar Estate. A magnificient tea bungalow with manicured gardens set at an altitude above the mean sea level in Idukki district, Munnar. Stay at Tallyar Valley Bungalow for 02 nights. DAY 06 MUNNAR Today enjoy a walk in and around the tea plantations of Munnar. The area is home to a number of rare bird species in and around the plantation. You could also visit the Tea Factory to learn more about the tea processing.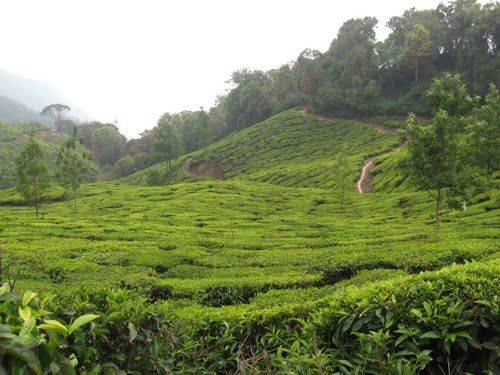 DAY 07 MUNNAR - PERIYAR After breakfast you drive southwards to the 777square kms/485 square miles of Southern India's best known Nature Reserve, Periyar Wildlife Sanctuary, in the Cardamom Hills. Avoiding the busier, more touristy areas of Periyar, you'll stay in Mayapott Plantation Bungalow for 02 nights, Set amidst 100 acres of cardamom plantation. In the evening enjoy a walk in the plantations. DAY 08 PERIYAR Today enjoy a day long rafting cum trekking program through some of the richest forest tracks of Periyar Tiger Reserve. This offers a memorable navigating experience across the famous Periyar Lake. Apart from the rafting experience, one can travel through a mosaic of pristine habitats. Overnight at the plantation bungalow.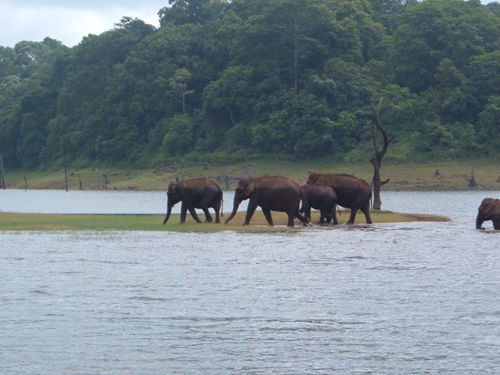 DAY 09 PERIYAR - ALLEPPEY After breakfast you drive to the famous backwaters of Alleppey. On arrival check-in to the Emerald Isle Heritage Homestay for the night. Evening enjoy a small country boat cruise through the narrow canals to see the life along the backwaters. You stop to look at paddy cultivation, watch local fishing, and see historic churches and local temples.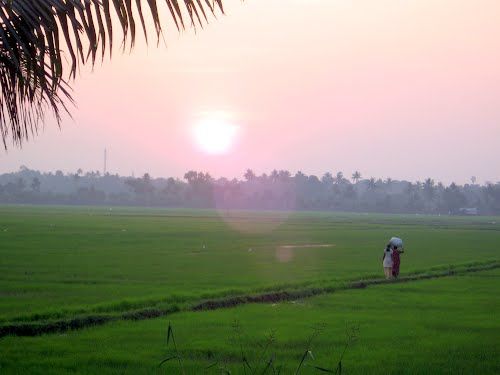 DAY 10 ALLEPPEY Morning enjoy a walk through the narrow village roads visiting local markets and paddy fields. Afternoon you board your houseboat for an overnight through the famous 'Backwaters'. Each houseboat has a driver and a cook, who'll prepare delicious Keralan meals, with some fresh ingredients likely to be purchased during the cruise. Overnight on a houseboat.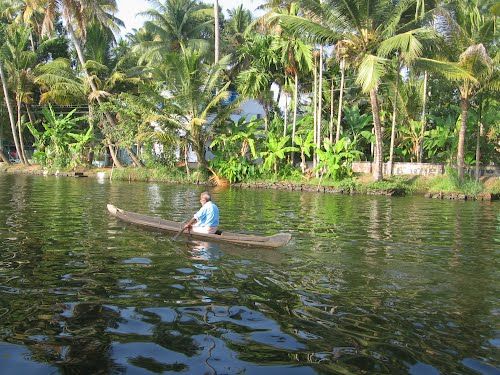 DAY 11 ALLEPPEY - COCHIN You'll enjoy breakfast on board the rice boat before arriving in Alleppey where you disembark and rendezvous with your driver and transport. Proceed to Cochin. Stay at the Old Harbour Hotel for 02 nights. In the evening Kathakali dance performance. Accompanied by a gong, drums and cymbals, Kathakali performers combine dance and theatre in a ritualistic portrayal of gods and demons. DAY 12 COCHIN This morning you'll take a walking tour of the historic Fort Cochin district visiting the local Fish Markets, Chinese Fishing Nets, St. Francis Church. Later proceed to Mattancherry to see the Dutch Palace and the Jewish Synagogue. Evening enjoy a sunset cruise along the harbour to see the Chinese Fishing Nets and activities along the harbour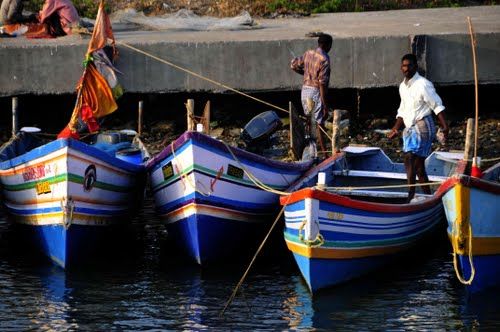 DAY 13 DEPART COCHIN Today In goodtime you will be transferred to Cochin International Airport to board your return flight.