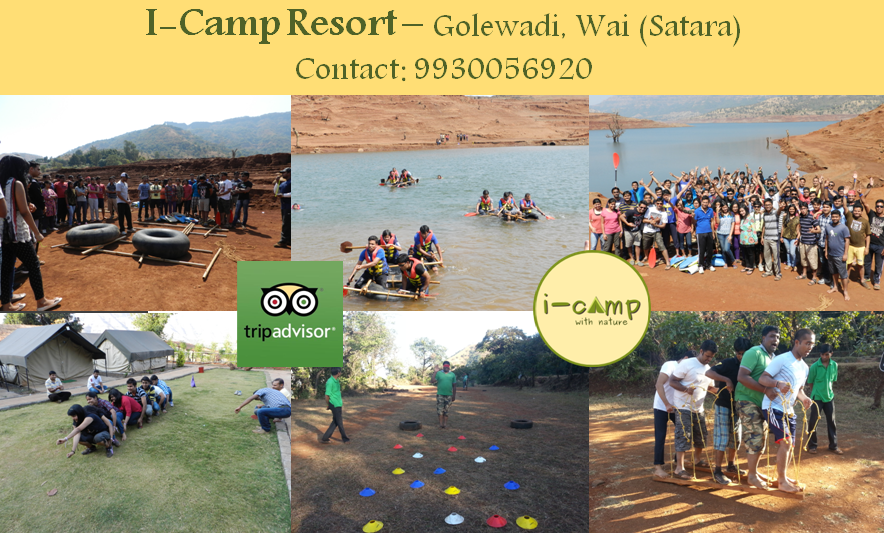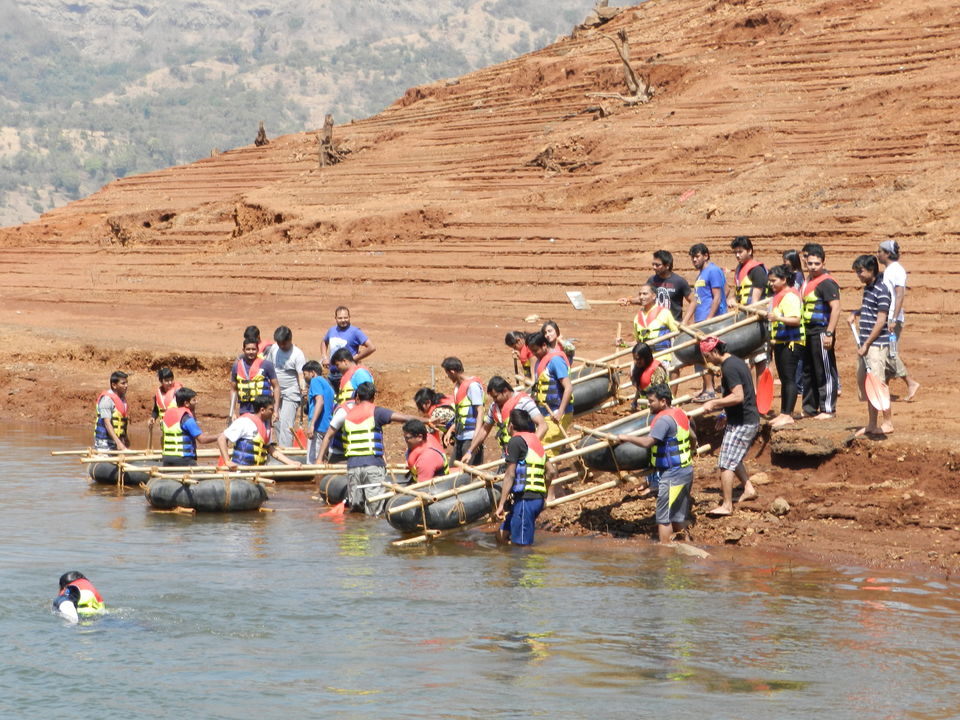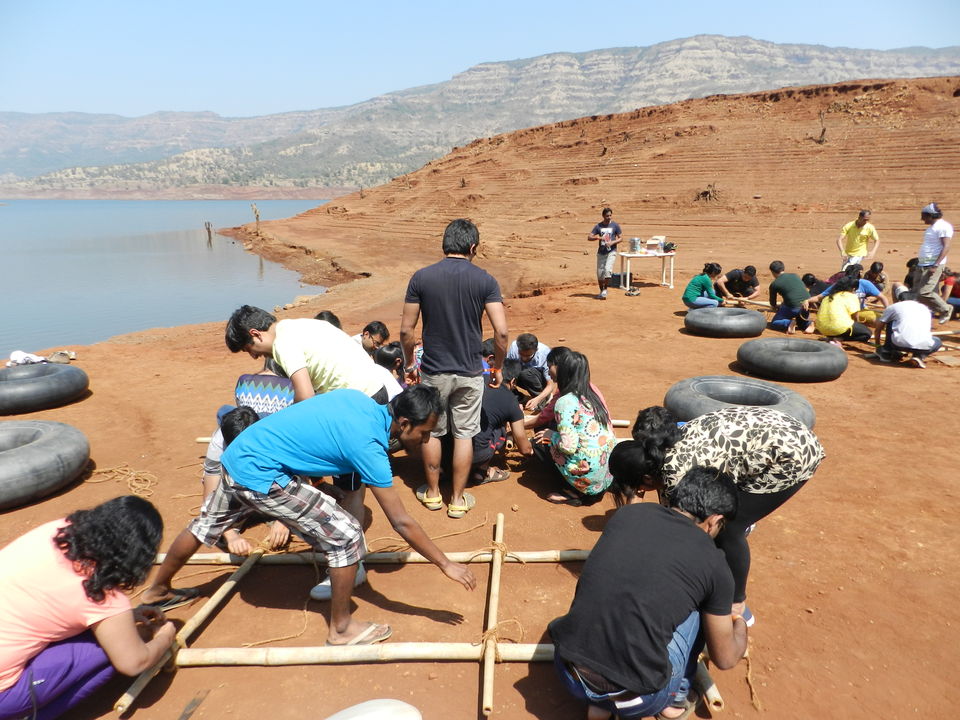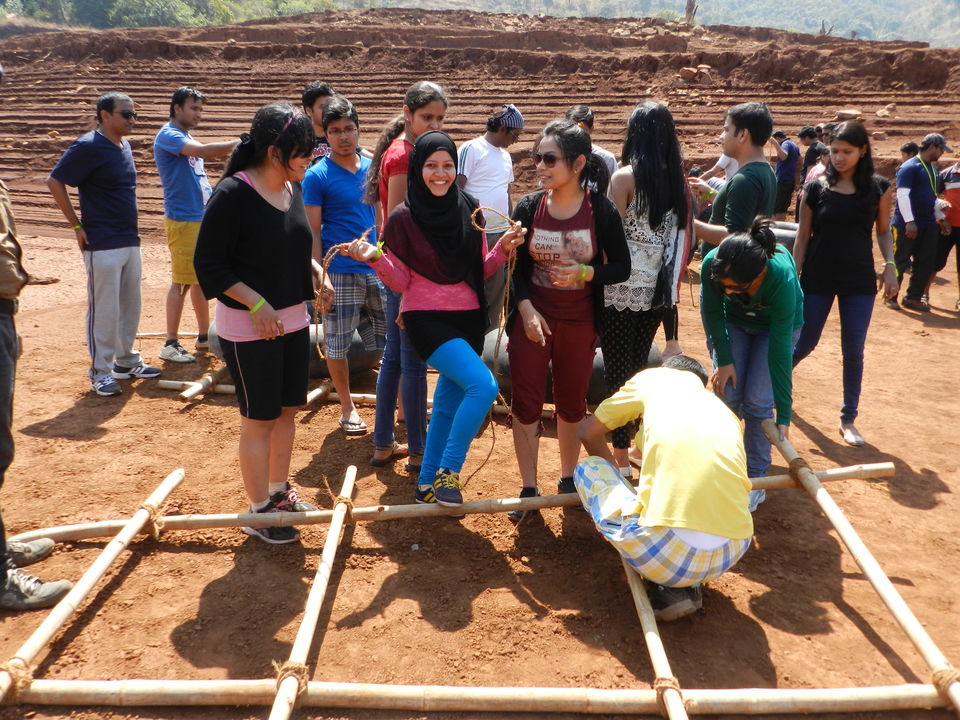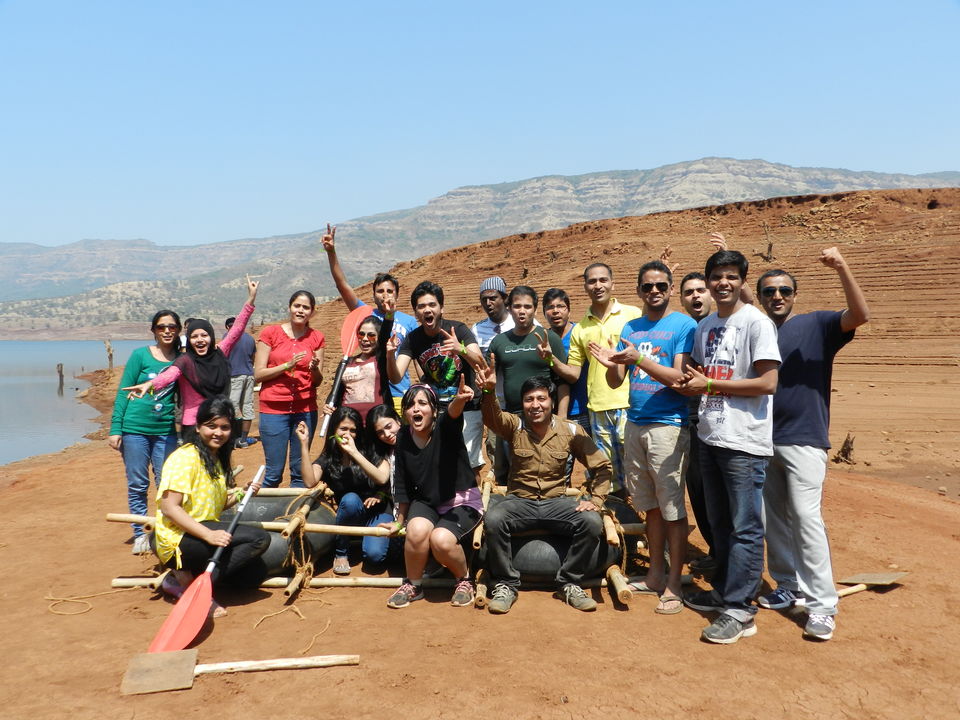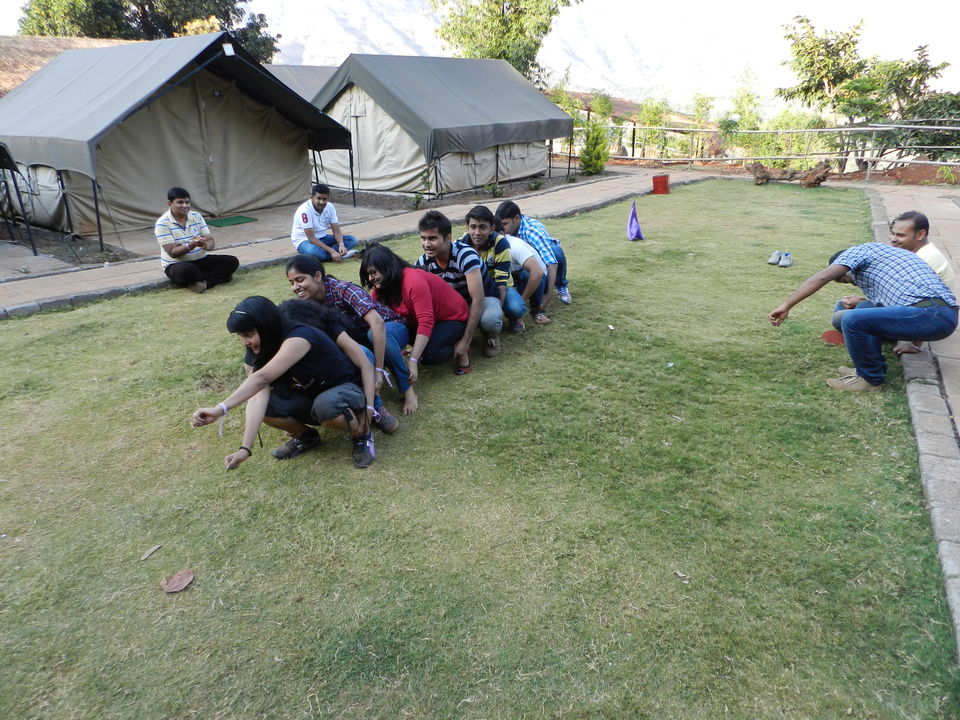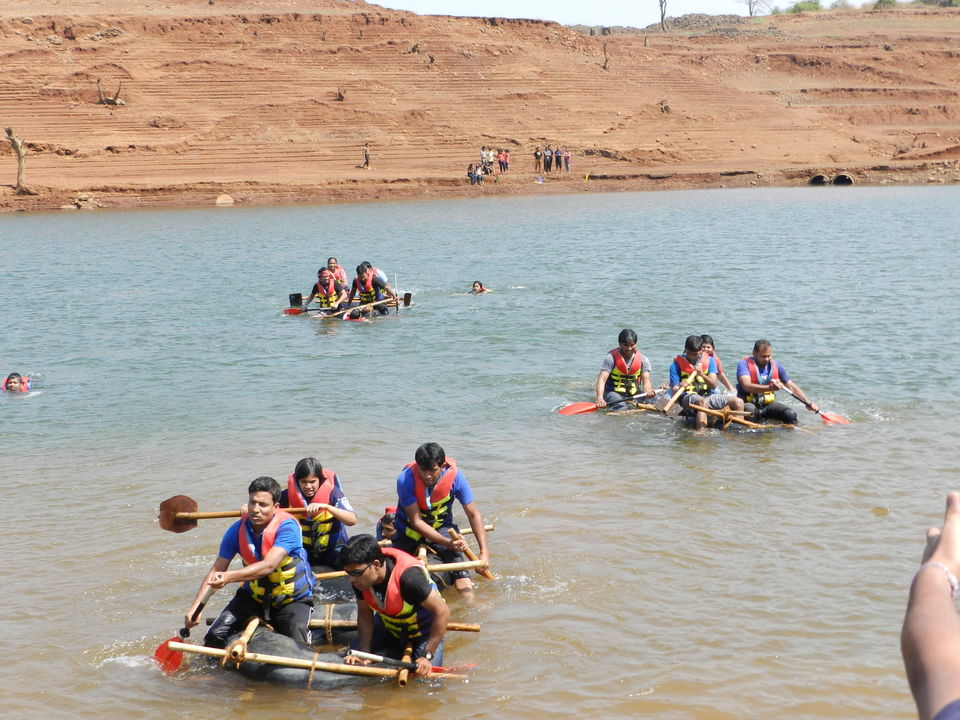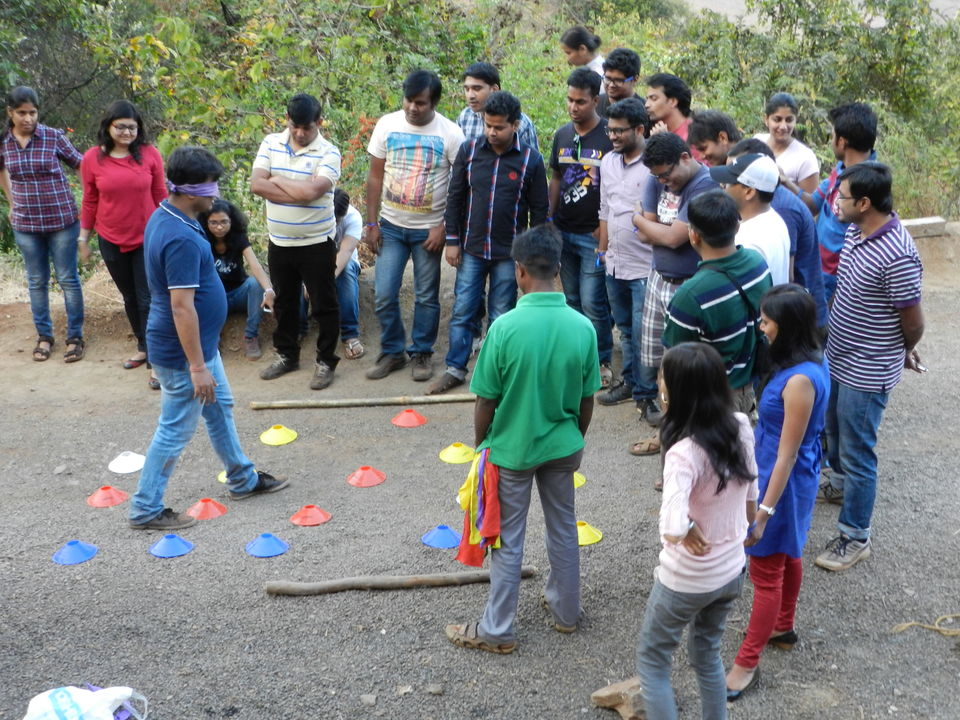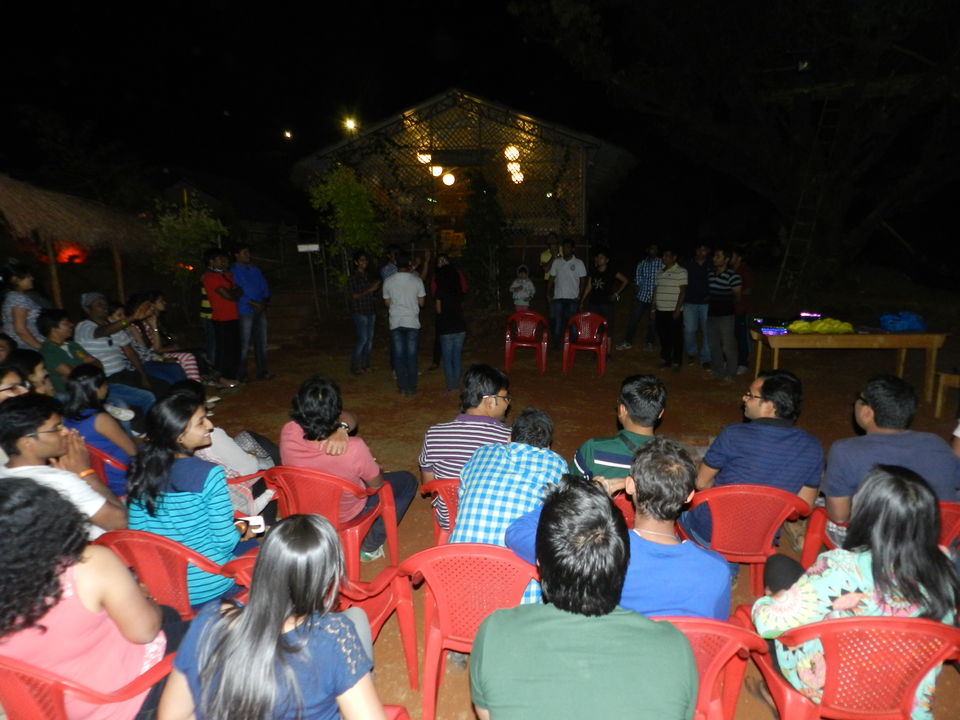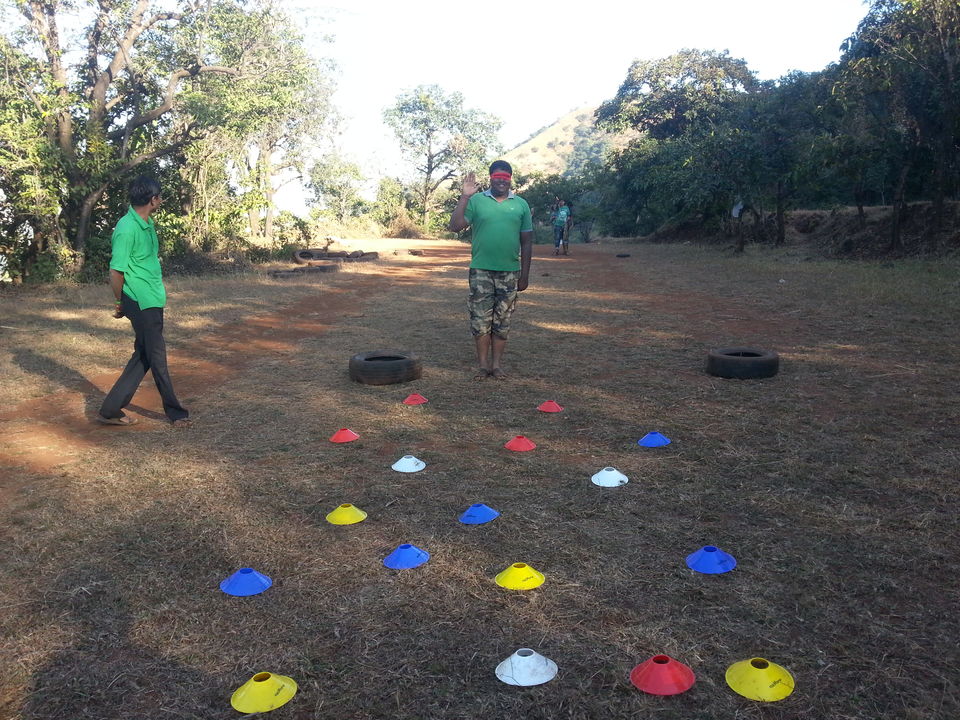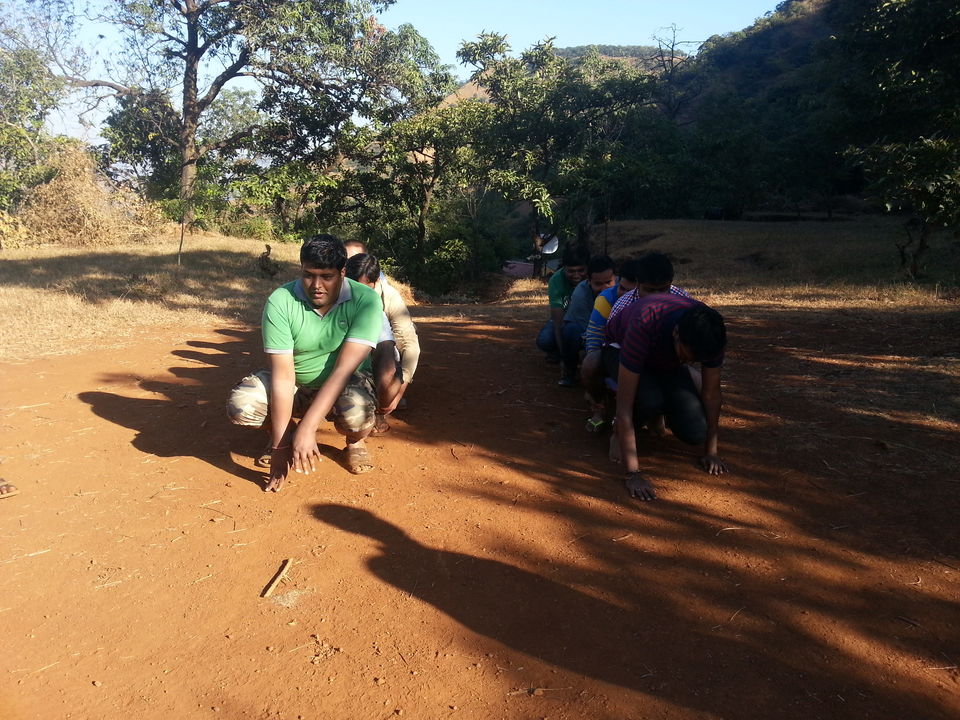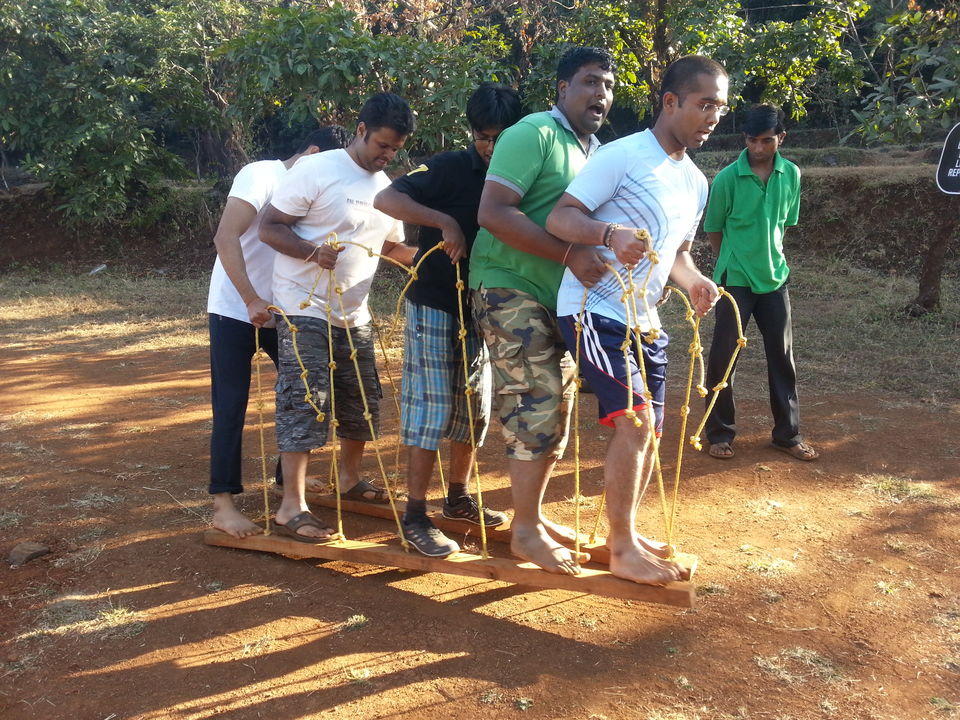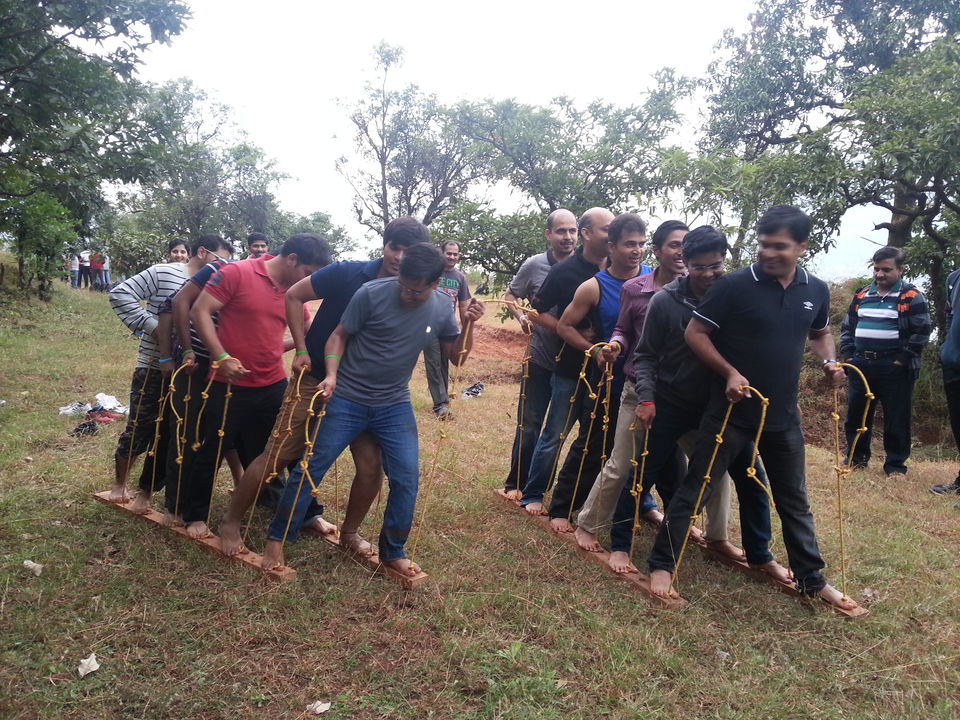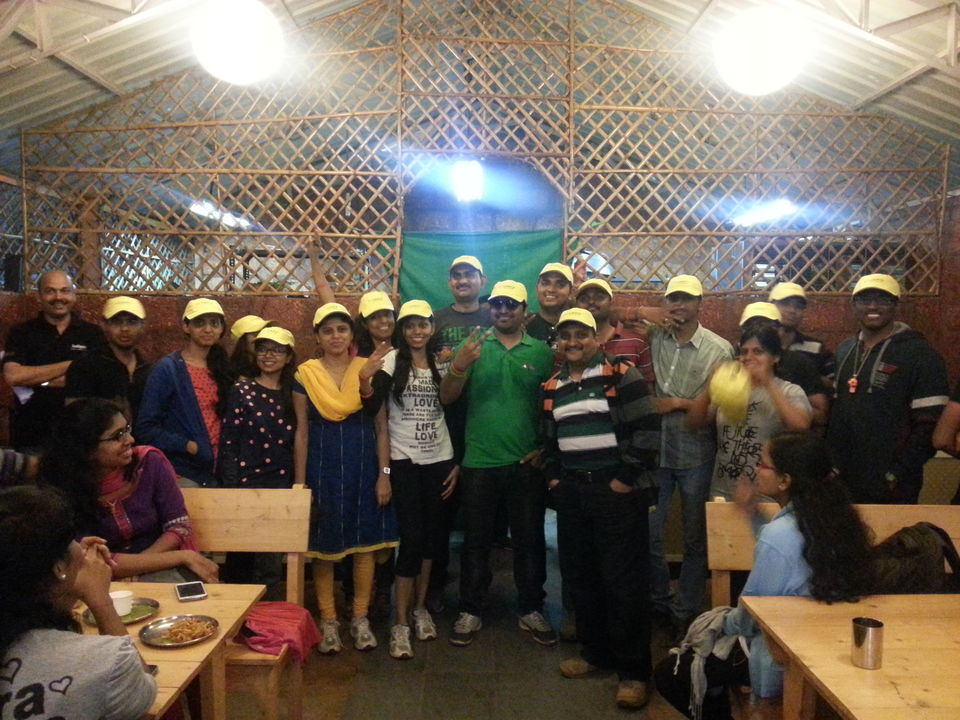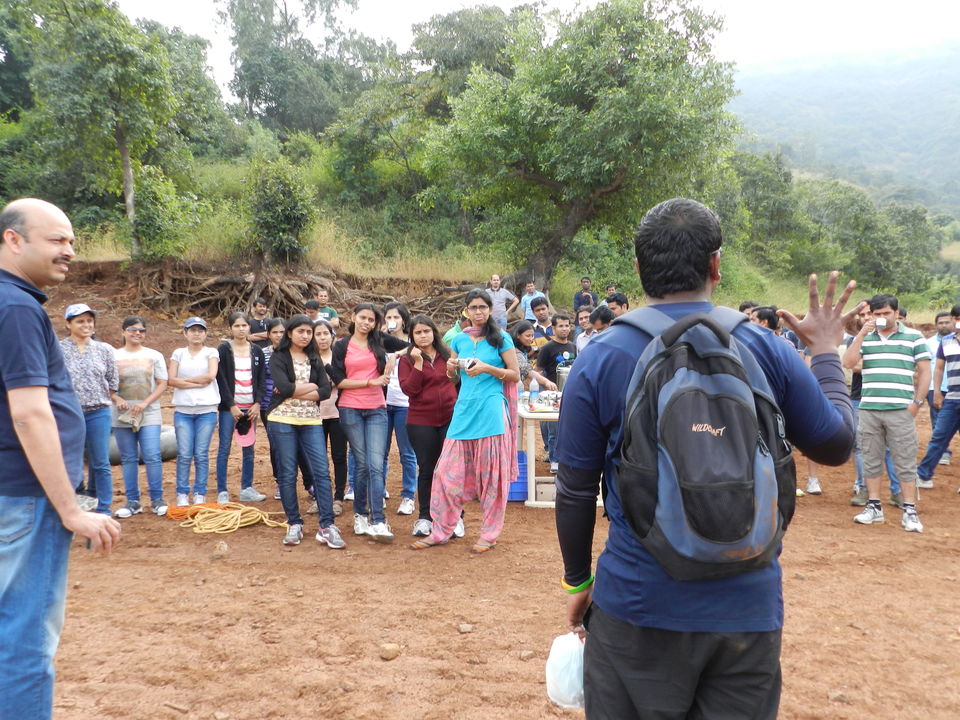 [For more details about I-Camp Resort or Overnight Trips, give us a Call: 9930056920]
Kindly find below the tariff and detailed schedule for your day trip at I-Camp Resort.
Rs. 1100 per person on Weekend.
Rs. 1000 per person on Weekday.
Arrival 
Tea and Biscuits
Raft Building-River Crossing Activity 
Lunch
Team building activities 
High-Tea 
Campfire and Treasure hunt 
Departure
Kindly find below the detailed meal options with respect to your Day Trip at I-Camp Resort:
Lunch
Option 1 
Aloo Jeera, Paneer Masala, Rajma, Chicken Malwani, Roti, Jeera Rice and Gulab Jamun.
Option 2
Dum Aloo, Paneer Muttar, Dal Fry, Chicken Curry, Roti, Peas Pulao and Rice Kheer.
Evening Snacks
Option1 
French Fries and Tea
Option 2 
Onion Bhajiya and Tea
You can opt for Dinner & Unlimited Veg and Non-Veg Starters @ Rs. 350/person extra. 

Starters
Option 1 
Paneer tikka And Chicken tikka
Option 2
Paneer Chilly and Chicken Chilly 
Dinner Menu
Chicken Biriyani & Veg Biriyani with Raita and Phirni or Rasgulla
Kindly find below the Account Details of I-Camp Resort:
Account Name: ISure Hospitality
Acct no: 006283800005374
Ifs Code: YESB0000062
Yes Bank ltd, Sector 01, Vashi, Navi Mumbai 400705.
About I-CAMP
I-CAMP aims at providing nature holidays for people seeking extraordinary stay in the natural environment away from daily hustle bustle. At I-CAMP, we aim at strengthening your bonds with nature amidst the beautiful mountains perfect for rejuvenating yourself.
The natural waterfalls at the campsite are worth seeing and enjoying the real monsoon. Camping, Trekking, Adventure sport, Barbeque under open skies, Wildlife, Parties, Picnic, Biking tour, Alumnus meet, Weekend retreat, Corporate training, Outdoor experiential program; think of whatever you can do in nature under open sky.
The campsite is located in Golewadi, a village at Wai in Satara district of Maharashtra. I-CAMP has a unique view of the Balkawadi Dam built on the river Krishna.
It is located at the foothills of the famous Kates point in Mahabaleshwar. (approx. 60 minutes one way trek). Golewadi, Wai is 20 km off Pune Mahabaleshwar highway. Wai is a major city on the way to the hill stations like Mahabaleshwar and Panchgani.
Also you can check out our reviews on Trip Advisor and check out our video on Youtube as well.
Cancellation and changes to your booking:
Cancellation prior to 5 days before arrival.
If you cancel your holiday at any point after booking and up to five days before your arrival at I-Camp Resort, 50% of the deposit already paid would be refunded back to you.
Cancellation within 5 days of arrival
50% of the total cost of the booking was paid at the time of the booking, you will not be entitled to receive a refund of the money already paid.
If you leave site early for any reason I-Camp will not issue any refund for unused nights.
If you want to amend your booking, you must notify I-Camp as soon as possible. Subject to availability, amendments to your booking can be made up to three days before your arrival at the Site. Amendments to bookings are subject to availability.