Full service design-build and general contracting
Design and build tasks are often divided between architecture and construction companies because people want the specialized skills and experience each offers. Yet this division of labor means separate entities, separate contracts and separate work, which can lead to frustrating miscommunications, lengthy revision processes, unnecessary change orders and costly delays.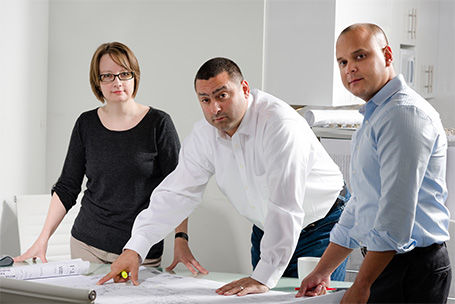 Telesco delivers on time and within budget
Your project is not just a contractual agreement or business venture for us, but a vision in which we invest. Our in-house team provides the level of service you'd get at a larger construction outfit with the hands-on approach and intimate knowledge of a locally owned and managed organization. We bid, we buy, we commission and we close out. You have total financial control and transparency through the whole process. It's really as simple as that.