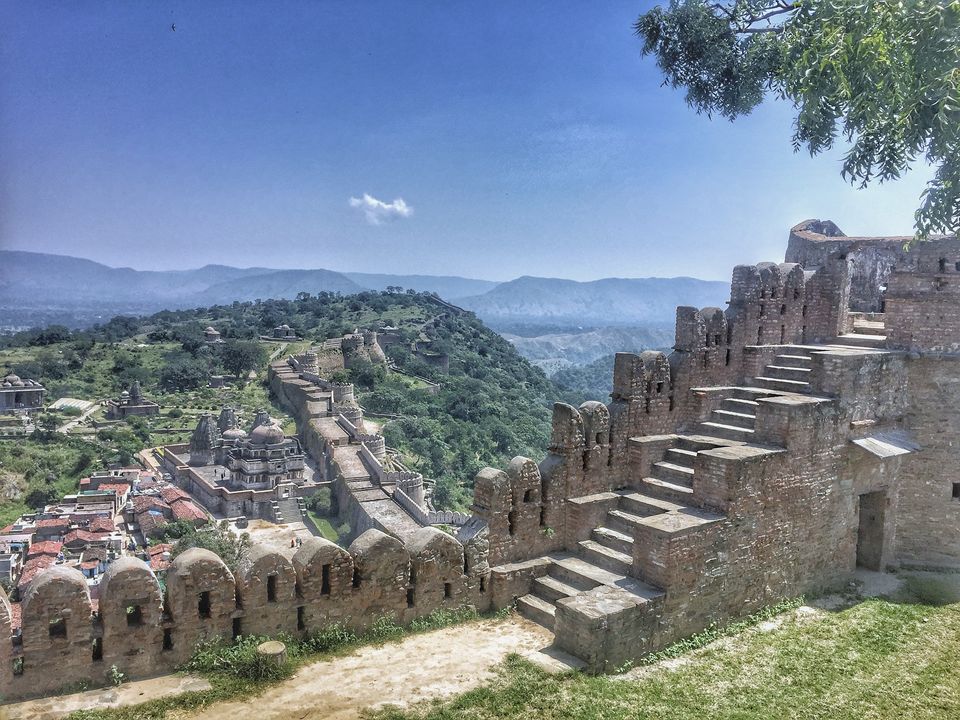 Thanks to Instagram, one fine day I chanced upon a gorgeous picture of the Great Wall of India. Yes, there happens to be one and it happens to be the second longest continuous wall in the world too, after the Great Wall of China.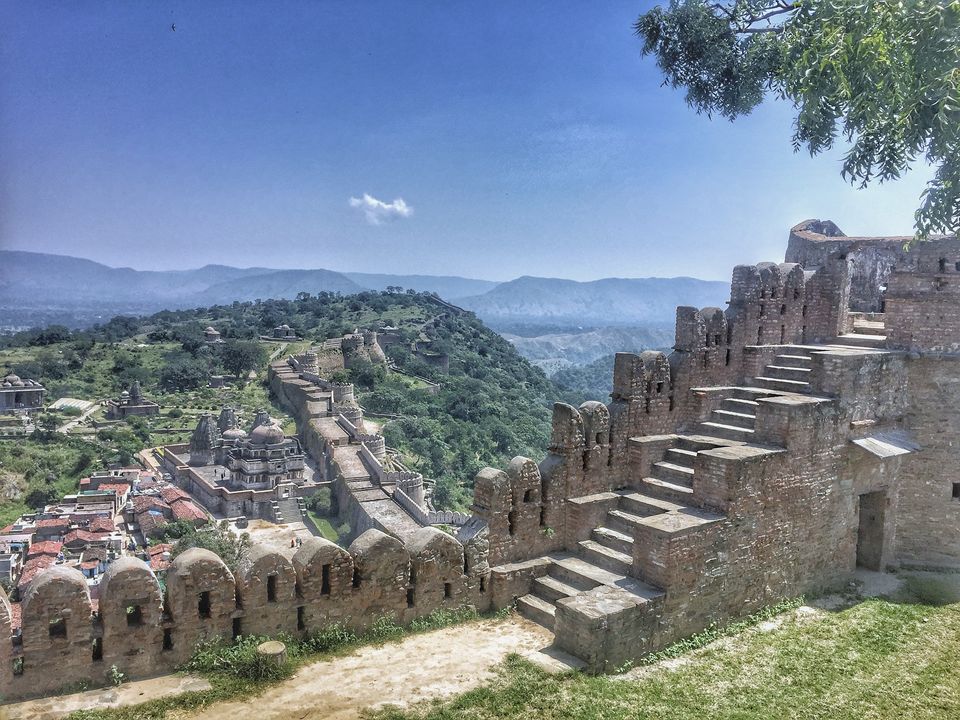 Kumbhalgarh Fort is a Mewar fortress in The Aravalli hills of Rajasthan. Built by Rana Kumbha in the 15th century, the fort is also the the birth place of Maharana Pratap.

It is a UNESCO World Heritage Site and is the second largest wall in the world after the Great Wall of China. It is 36km long and apparently 200+ temples are located in its vicinity.
Reaching Kumbalgarh
The fort is 82 km away from Udaipur which is the nearest airport. It is a two and half hour drive. Ask your driver to take you on the longer route to spare your rear an unpleasant experience!
The cab costs about INR 2500 (USD 38). And the route is through the Aravallis, with so much green everywhere that you wouldn't believe that you're in a desert!
What to do in Kumbalgarh?
Why, explore the fortress of course!
1. Walk through the grand entrance Ram Pol
2. Check out the temples in the fort complex near the entrance. I felt they resembled the Jain Temples of Dilwara, however these were in ruins!
3. Climb up to the Badal Mahal (Palace in the clouds) at the top
4. Walk the wide walls of the fortress
5. Try exploring the scattered temples nearby
6. Enjoy the light and sound show and watch the entire fortress ( all 32km of the wall) light up at night
If you have time to spare, do visit the Ranakpur Jain Temples nearby.
Try planning your trip around the Annual Festival held here in winter. I'm told there are a lot of folk arts showcased around then and you can also admire the fort in its festive avatar