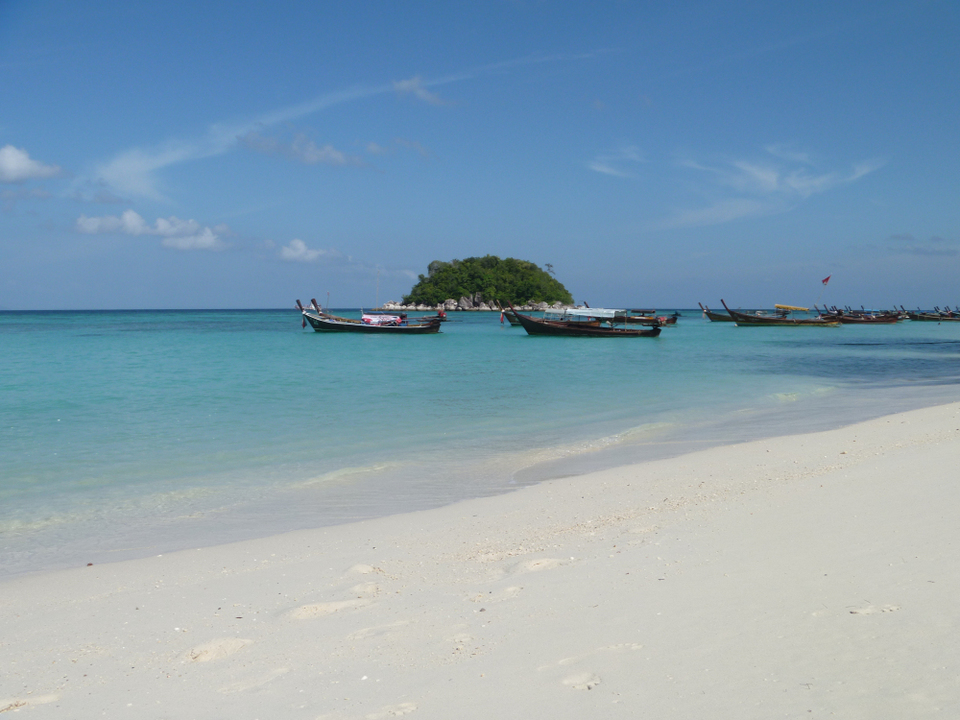 We arrived in Bangkok and stayed in the River View Guest House which we had seen online. It was being refurbished and most of the building had been completed renovated apart from one or two rooms of which we had one, which meant that although our room was basic, the rest of the place was really nice and yet we got it at a very cheap price which was great!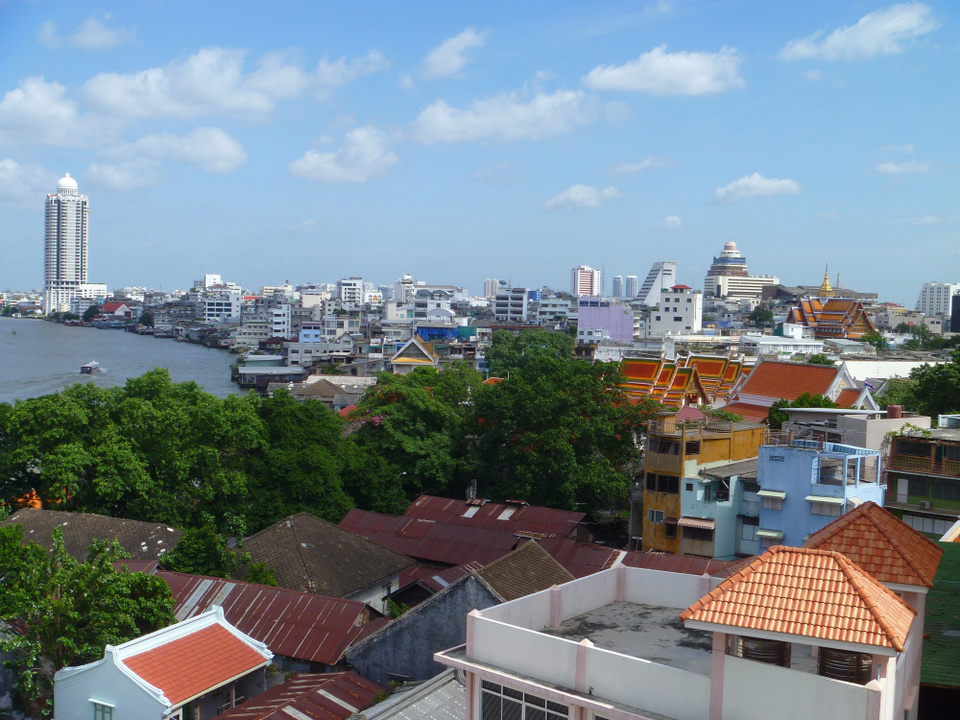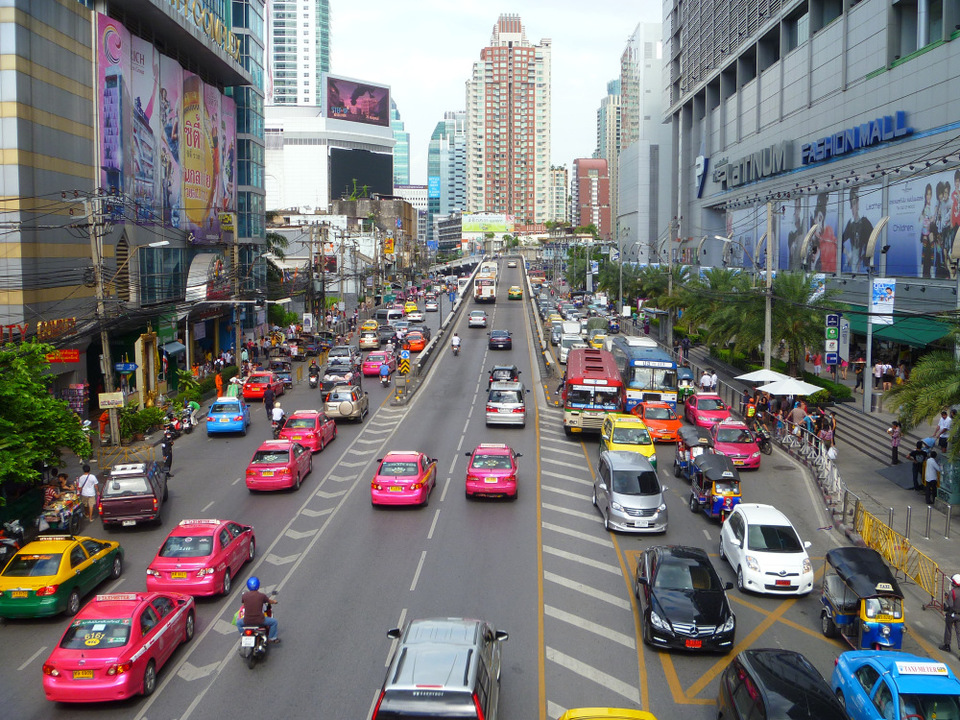 We spent out time in the city seeing some of the highlights and first off, we booked to see The Ladyboys of Bangkok. The show was really funny and most of the ladyboys were stunning.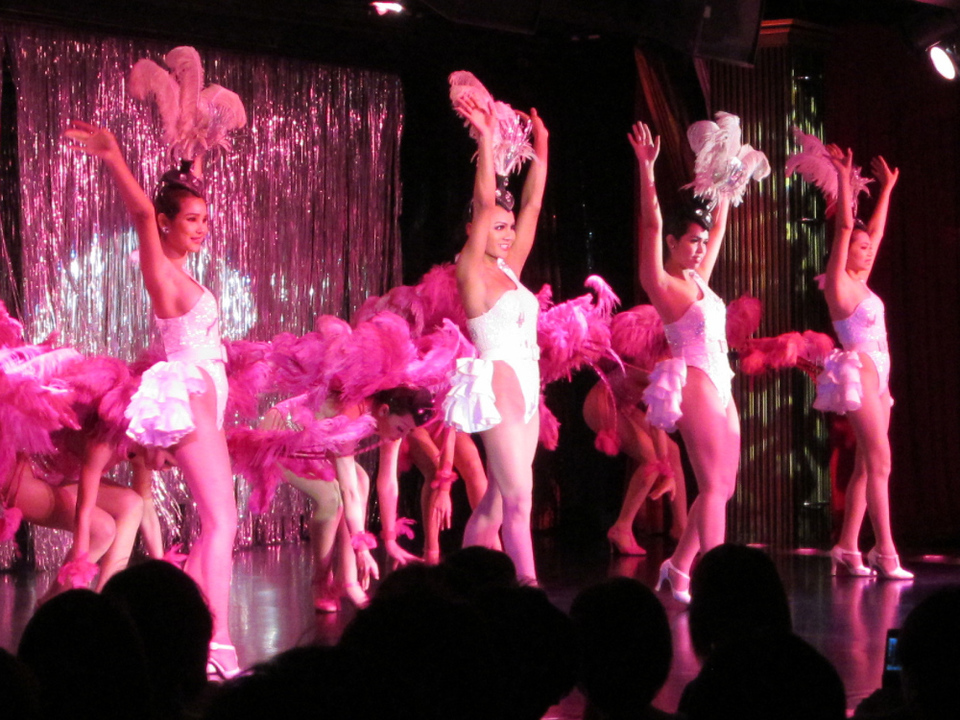 On the weekend we went to the Chatuchak Market just north of the city. This market is huge and we spent all day wondering the stalls. The items weren't as cheap as we thought they would be and in comparison to the rest of Asia, Thailand seems to be more expensive. After some days in Bangkok we decided to travel quite far south to get to all the lovely beaches we were looking forward to. So we took the bus to Ko Pha Ngan. Ko Pha Ngan was a nice island but not as stunning as we had imagined it might be, at least not in the area we were in. We found a restaurant just across the road from our hostel and the food there was incredible! So different from the Thai English food, much fresher and just delicious. We hired a scooter for the day and drove around the whole island, we'd only set off for about half an hour when we got a flat tyre and ended up having to push it along the road for ages until we finally found a small shack where a mechanic worked and he was able to fix everything. We discovered a nice beach on the other side with more upmarket hotels. One of the days we went to see a Thai kickboxing match which are lethal! There were girl fights as well as boys and the girls were almost more vicious that the guys. It was quite scary!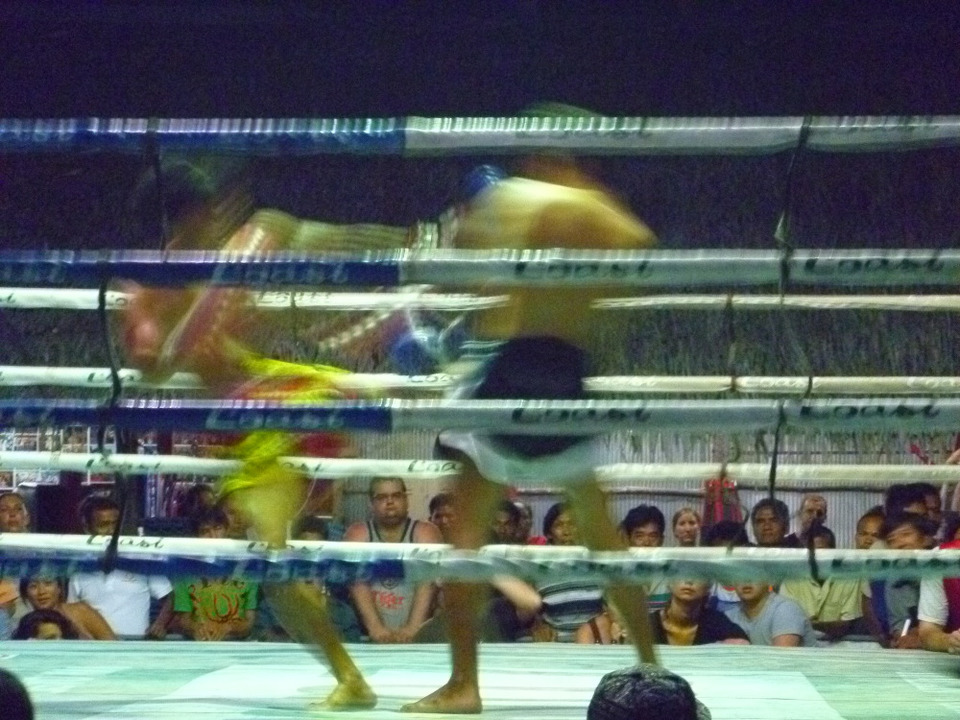 Other than exploring the island and chilling there wasn't much else to do, we wanted to see what the full moon party would be like, there wasn't one coming up though so instead we went along to a Jungle party. We were planning to just have fun and dance the night away but we soon realised that unless you're completely off your face then it's not that great! The music was rubbish, techno and terrible and looking around it was just very sleazy. One girl from our dormitory bought a drink laden with drugs which she didn't know and had to be ferried to the hospital on the other island. We only lasted about an hour and then hitched a ride on the back of a motorbike back to the hostel. It was a shame that it hadn't been what we'd hoped for and we decided the next day that the party scene wasn't for us and we just wanted to escape to peace and serenity on some idyllic beach elsewhere. So we decided to head to the other side of Thailand and travelled to Phuket. We weren't too impressed with Phuket and it was actually very quite and boring but it was a good place to take the ferry out to Phi Phi island. Of course Phi Phi is famous due to the film The Beach however when we arrived we really didn't like it! We'd booked a hostel that seemed nice and looked good online and we had decided to pay a little extra for something decent. But the staff were really rude and our "free breakfast" consisted of a piece of toast. So that was a shame, as for the beach it was just packed with bars along the front and as we walked along there was rubbish everywhere, plus syringes and smashed glass, so there was no way we were going to relax on the beach. We did make the most of it though and enjoyed a hike up to a view point which was really beautiful and if we walked far enough along the beach and away from the town it became a lot lovelier.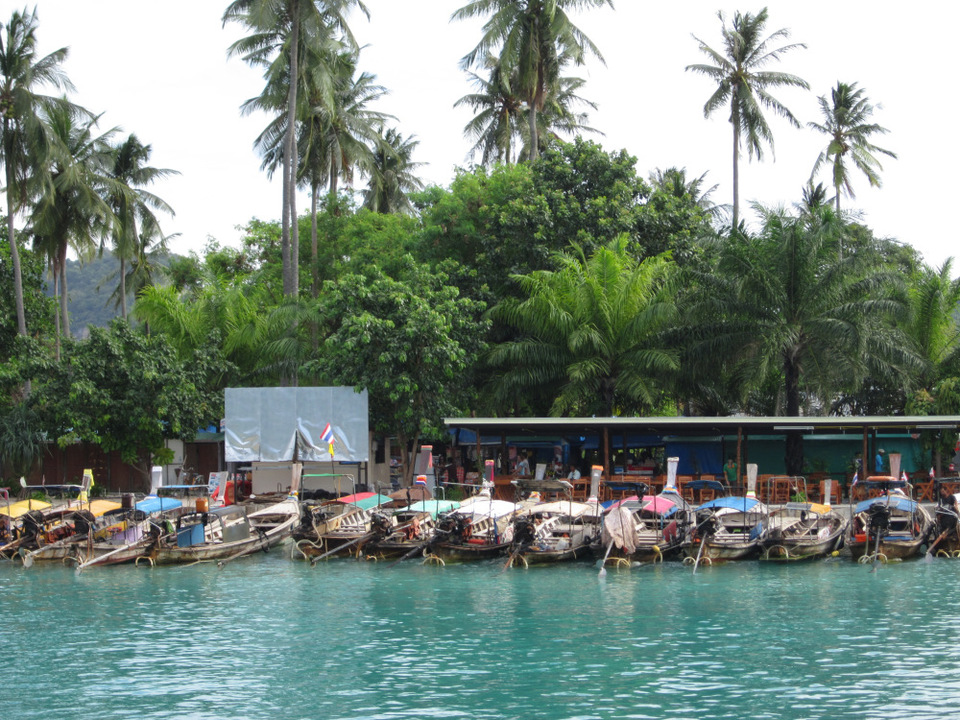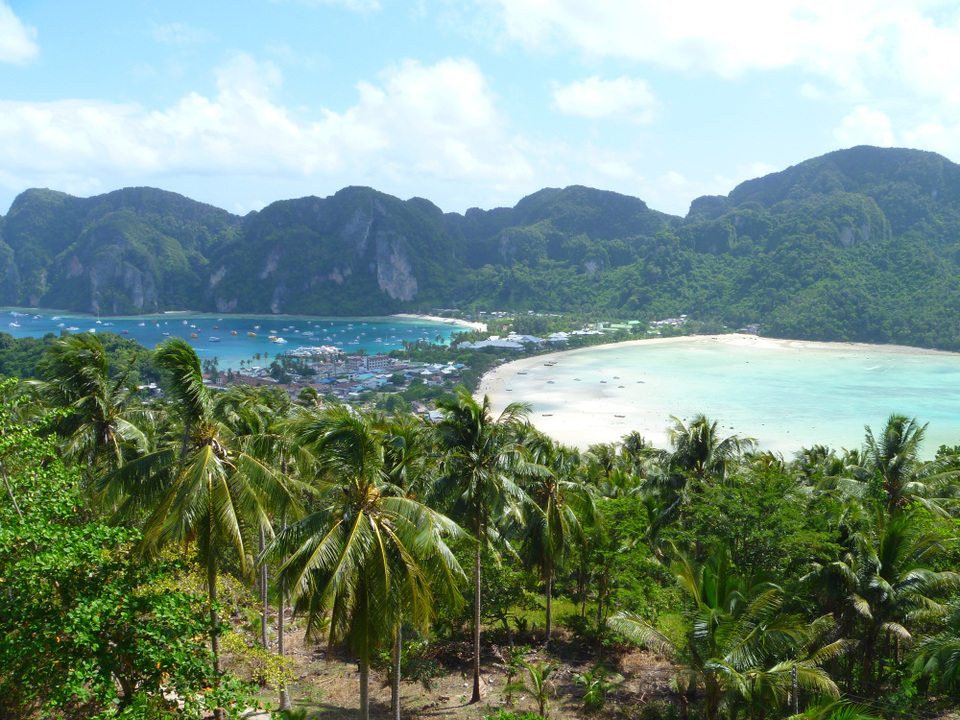 One of the days, we booked to go snorkelling and a group of us jumped on a small motored boat and headed out towards one of the other islands, annoyingly after ten minutes our guide realised he'd forgotten all the snorkel equipment and so we had to head back and out again! We went into this wide gap where there were lots of other boats packed with people. This was a shame as we thought we'd be going to a more private space and there were way too many people. We were then told to swim over to a rope ladder, climb up and follow the path through the island. It didn't look too far to the rope ladder and so pretty much everyone opted not to take a life jacket - bad move. As soon as I'd swum a little way I was tired already and there was a strong current underneath. The waves were washing up into the wall and there was a rope which you could pull yourself along on towards the rope ladder. Even holding onto this rope which was suspended by bouys, I was still being pulled down slightly with each wave. A lot of people were clearly nervous and desperately just trying to get to the rope ladder but there was a queue forming and we had to wait. It was really dangerous! We eventually made it up and then followed a path, it was very pretty and we walked to another beach in about ten minutes and then headed back. I wasn't looking forward to having to swim back to the boat but there wasn't another option. So once in the water I just made a beeline for it, I couldn't make it though and had to hold onto another boat where I asked the man for a lifejacket to make it to our boat. He just stuck out his hand and said "money". Well I was in a bikini and clearly didn't have any and I was quite nervous and not in the mood for jokes. At first I just gave him a confused "are you joking" look but he asked again. Liam, who was down in the water then shouted "give her a f*****g jacket" and luckily he did! We weren't happy! So the first stage wasn't going too well, however we did end up being taken to a much calmer enclosed bay and enjoyed snorkelling there instead. There was barely any sea life though, not surprising as there were so many boats and people but it was still good. It was a shame though as we'd only just been in the water when it was time to leave. It would have been better to spend more time there.
We were starting to feel pretty despondent with Thailand, it was far too touristy and poor quality, you could tell that a lot of the people working there didn't really like the tourists but it was making them money. So I think it's a bit of a love hate situation, if the people respected the island more, it probably wouldn't be so bad.
After Phi Phi we went to Krabi and checked into a really nice eco-hostel situated about 15 minutes inland from the beach which was very simple but nice and there weren't many people there so we were able to just relax. We had just a small hut to stay in and an outside shower behind, which one time I got freaked out by a huge frog which decided to start jumping from one wall to the other around me! Each day they would shuttle us to the town for free and we would explore the beach which was nice. The sea went out a long way and we were able to walk around lots and saw the freakiest thing ever when this worm ate another worm. It was horrible!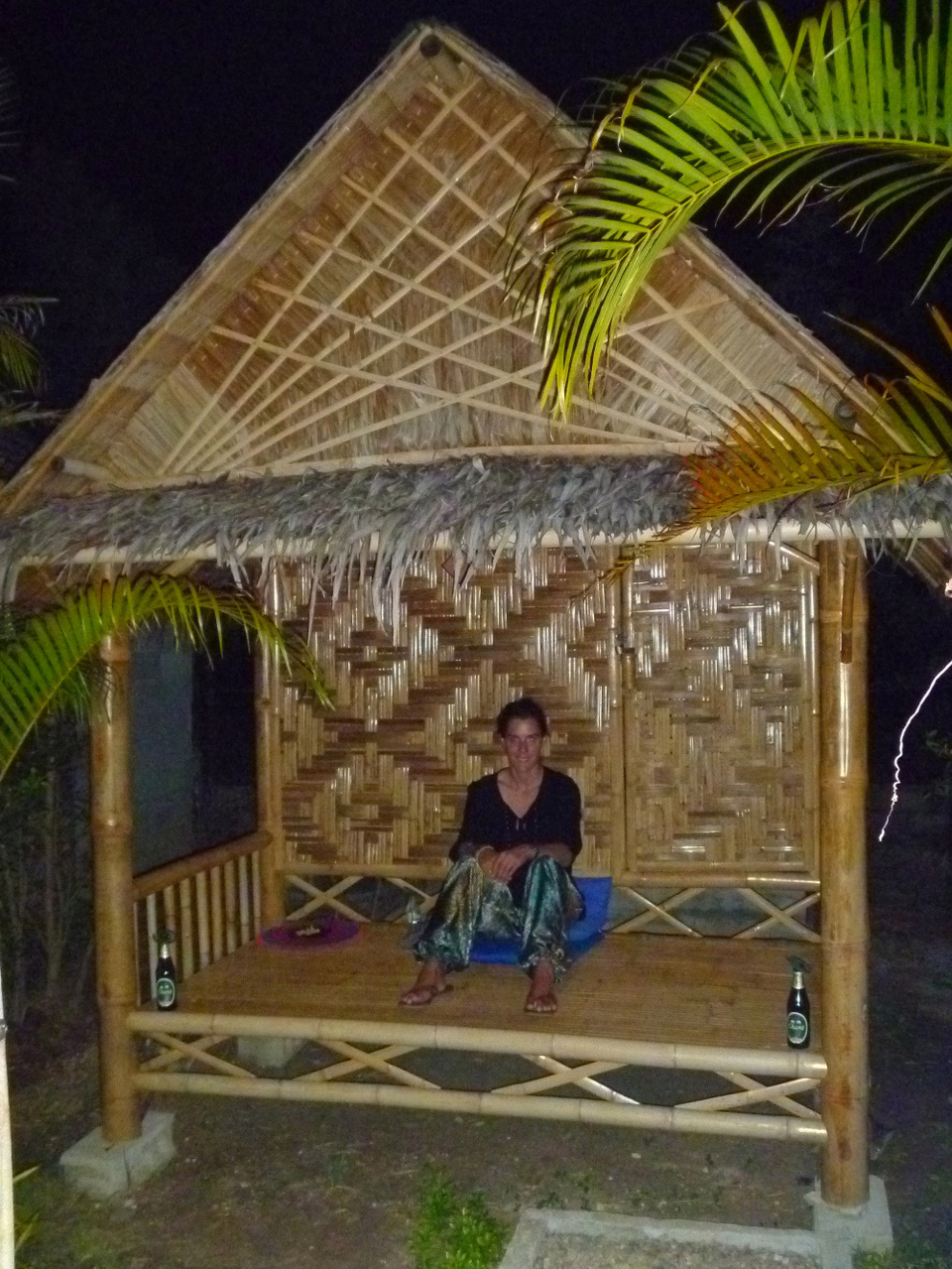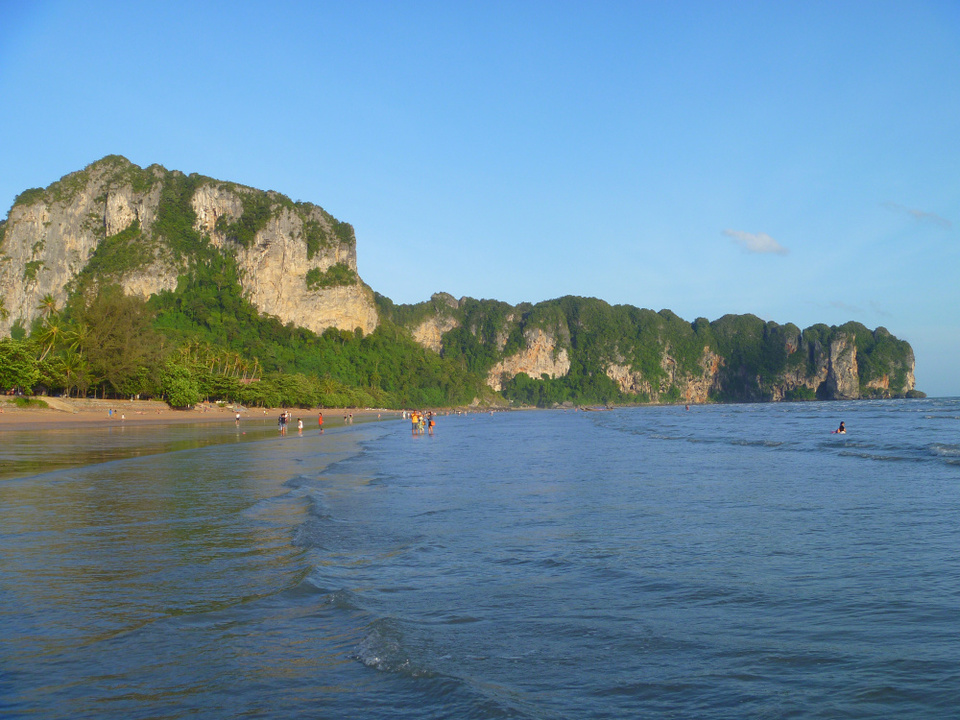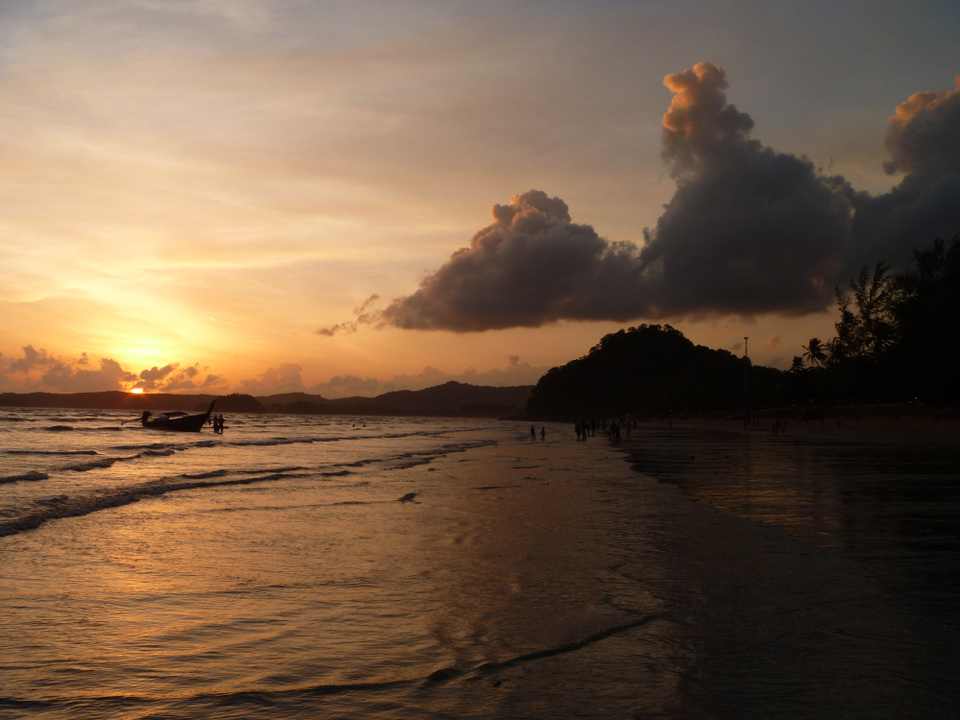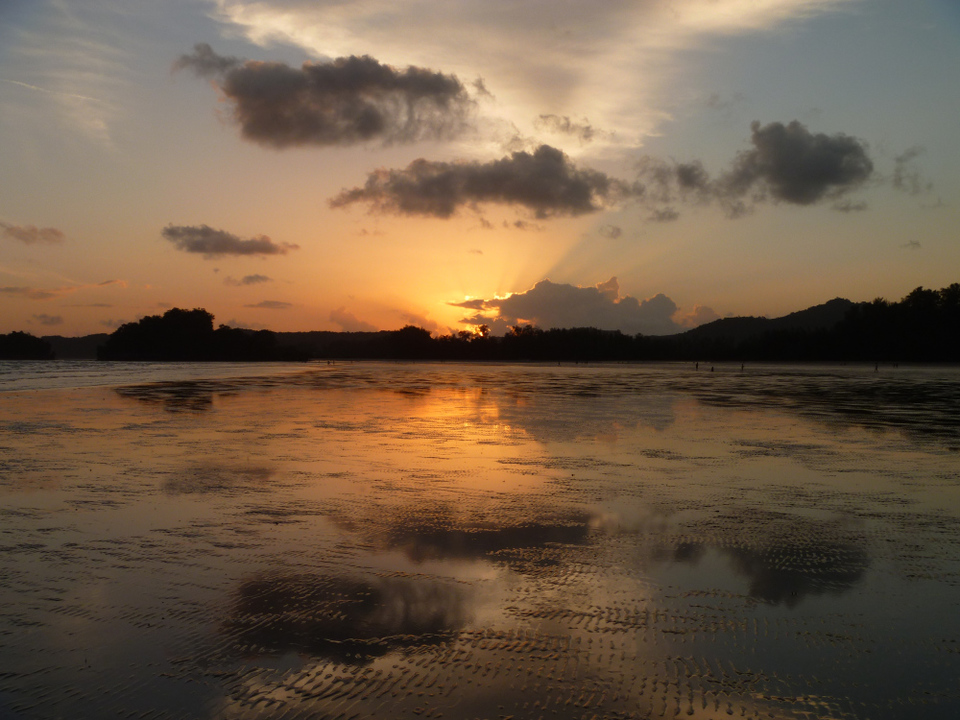 We wanted to spend a day or two closer to the beach and so moved to a hostel right on the beach instead. Well, maybe we should have stayed where we were as our room had about ten cockroaches in! The funny thing about cockroaches is, as soon as you pick up a shoe, they know, and they start darting all over the place and hiding away. So you have to be really discreet about it, so at times when we saw one it meant, no sudden movement and not hiding a shoe behind our back until the last minute. They can be fast though and these ones were the biggest we'd seen yet!
After Krabi we took a mini bus with a mental driver to a port where we then took a speed boat to Ko Li Pe. This island was one of the furthest south and we were really hoping that it would be really idyllic as we still didn't feel we'd found the Thailand we'd imagined. The boat took a while to get there and it was very choppy. When we arrived we could see that it was lovely straight away. The beach was beautiful and it was quiet and friendly. It was low season as well so there weren't too many people around.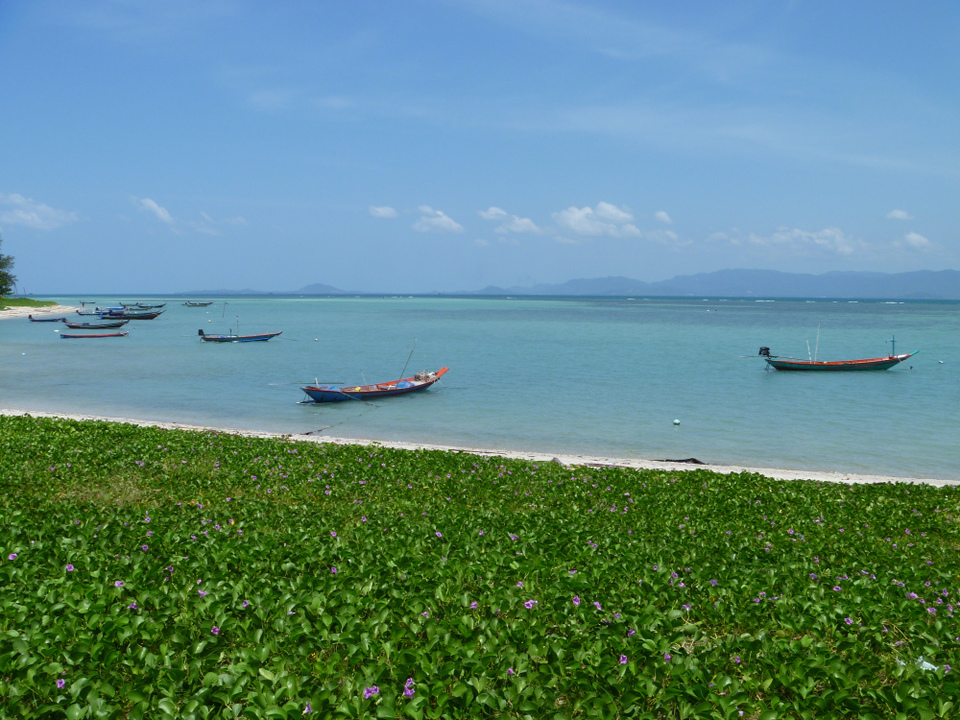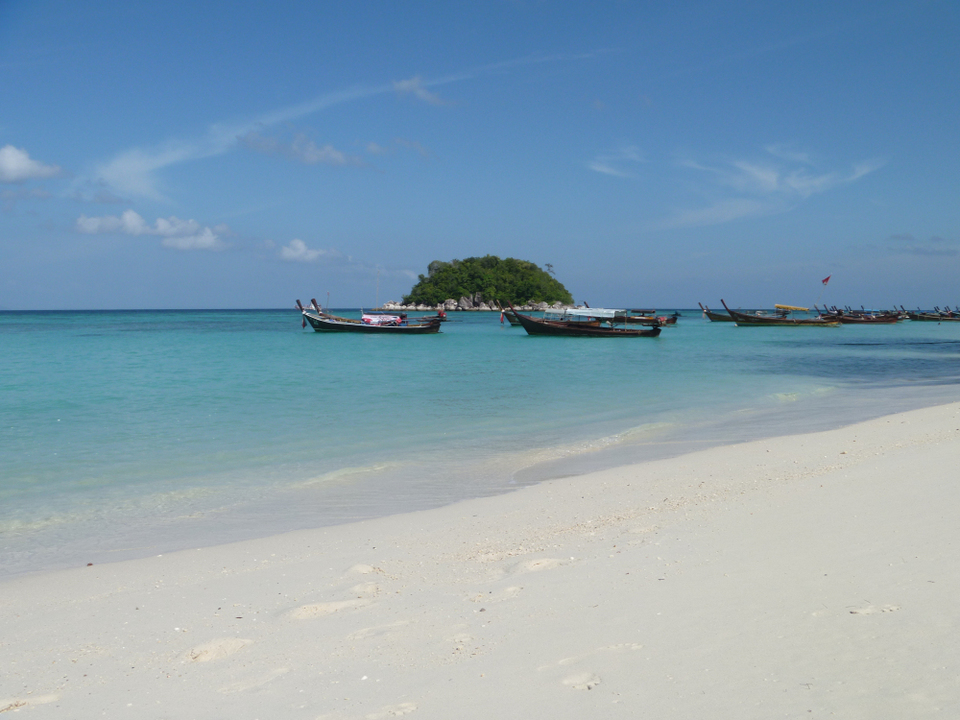 Our hostel was really nice as well and there was just such a great atmosphere and peace about the place, we had found our paradise! We spent the days chilling out on the beach, eating amazing food, exploring other beaches and mostly snorkelling. It was brilliant as we just hired a snorkel each day from our hostel and would spend hours in the sea, the reef was really close to the beach and what was even better was that at low tide you could walk along the sea bed and be really close to the fish etc. It was brilliant!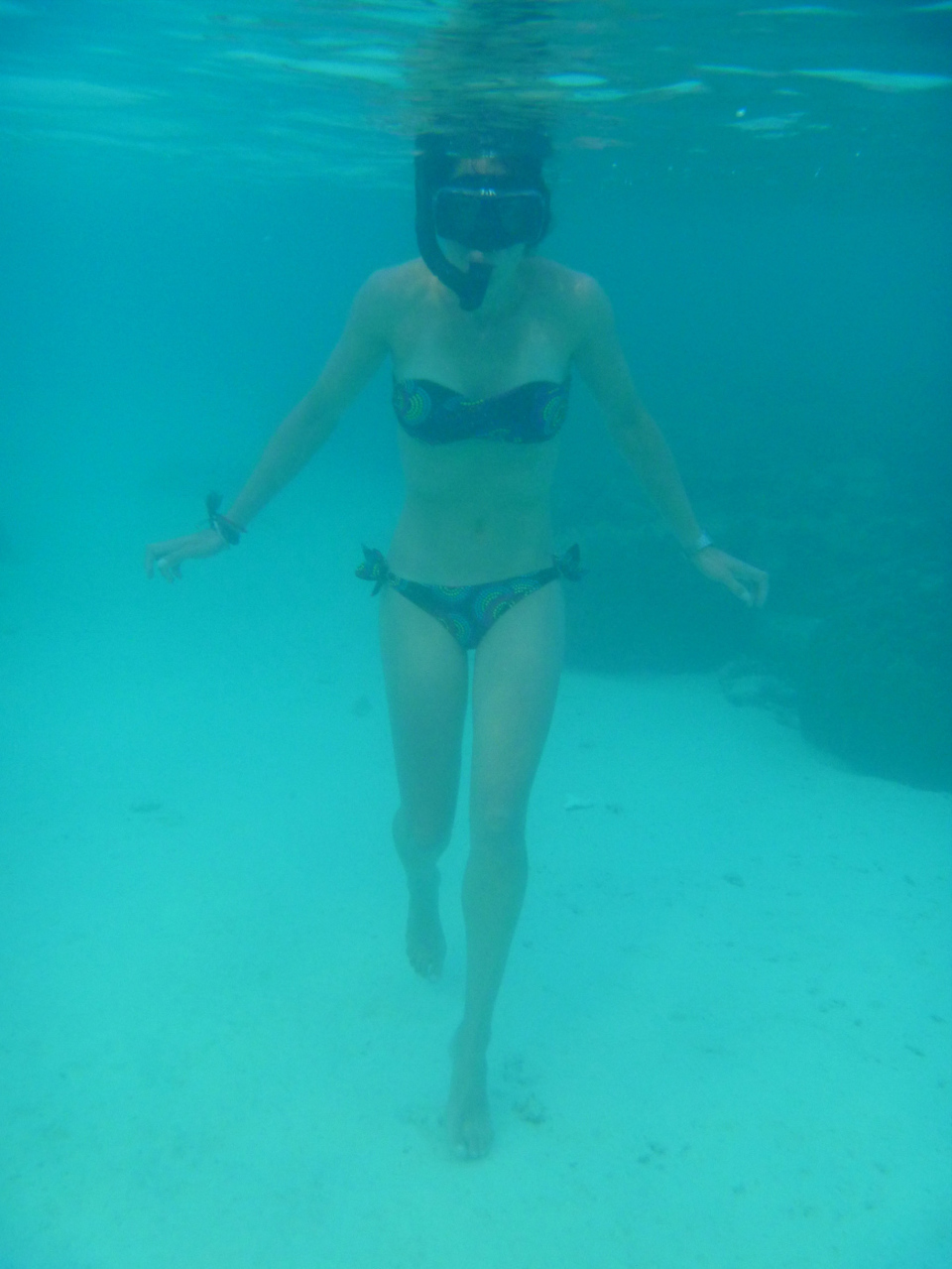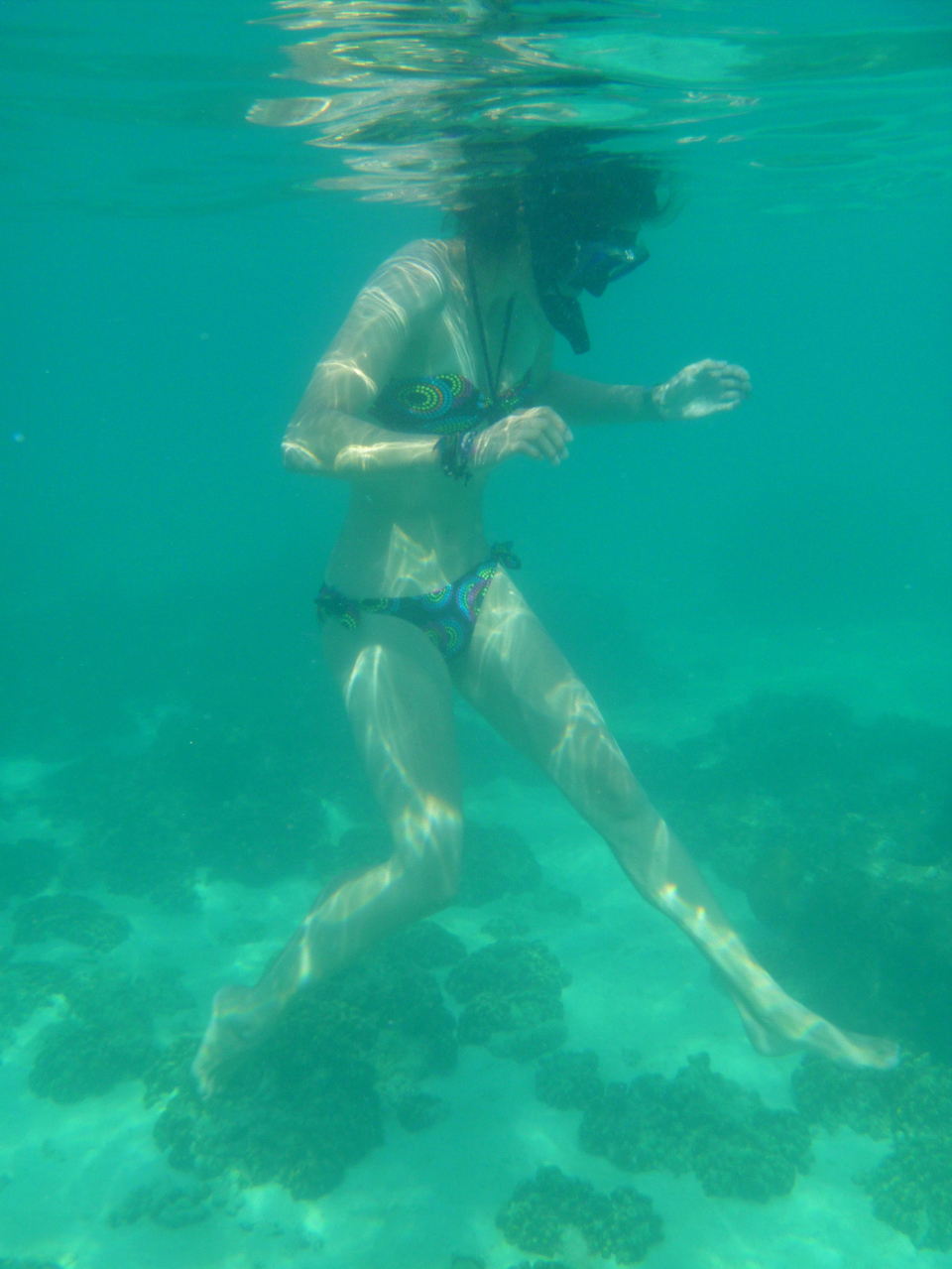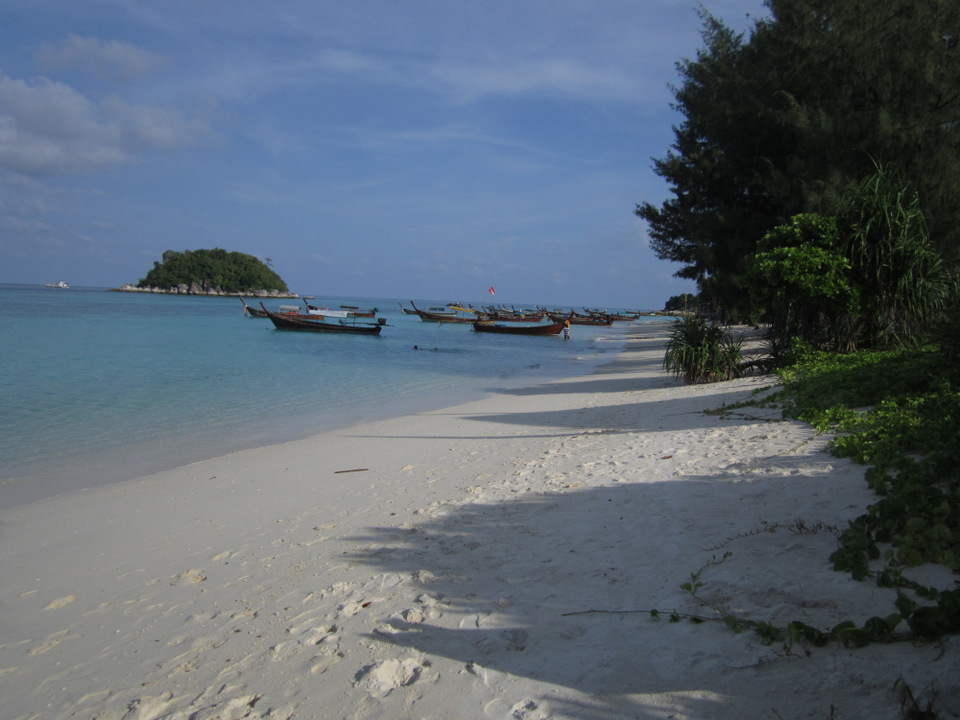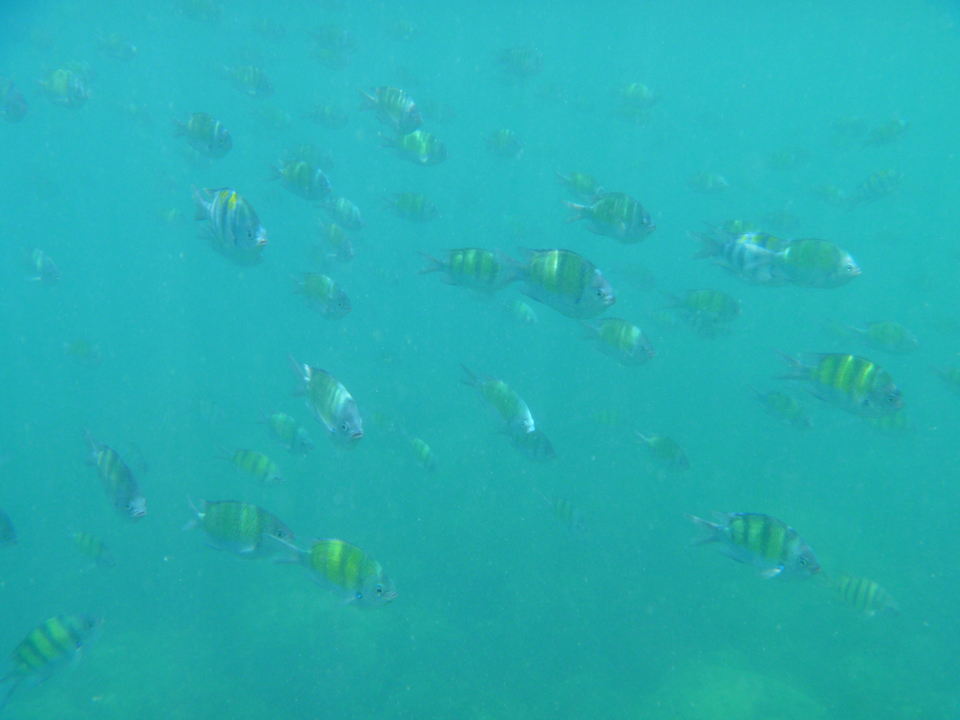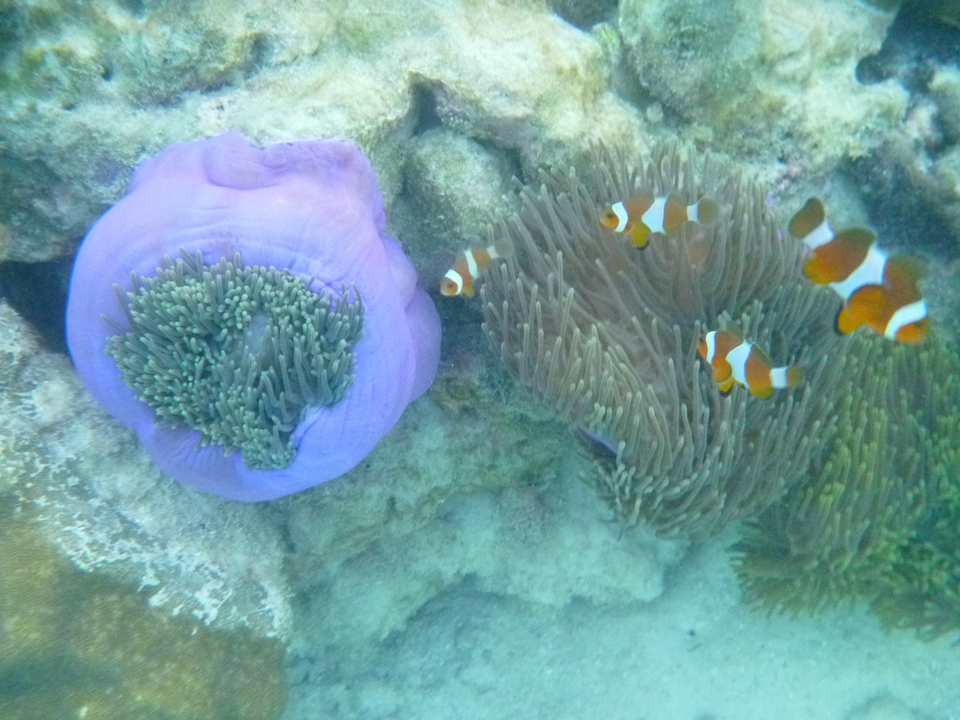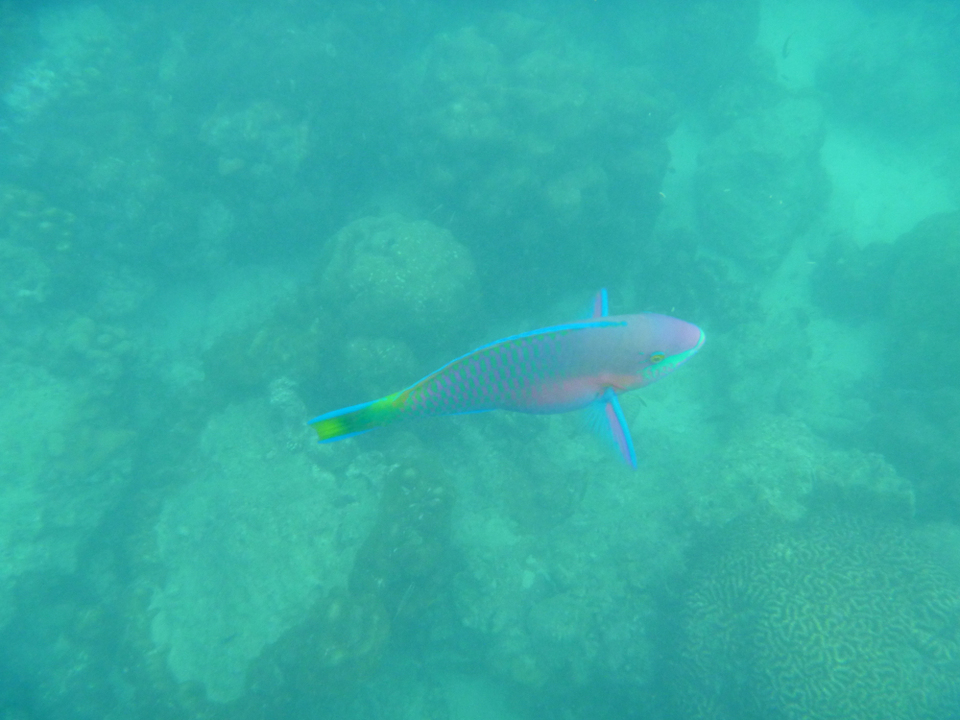 We really enjoyed our time in Ko Li Pe and after about five days of relaxing we made our way by boat to Langkawi Island in Malaysia.