Singapore
We all are so busy in our quest for success, that we often tend to forget about the ones, who are responsible for bringing us to life in the first place, our parents. Now, have you been thinking of taking your parents on a vacation but budget is your concern? Want to have a long vacation but the task is too daunting? What if I share a 13 day 12 night itinerary to Thailand and Singapore, which is well within your budget and will give you lifetime worth of memories? Sounds awesome? Then read on.
The above mentioned budget includes everything Visas, roundtrip flights (to/from Pune), accommodation, transportation, food, travel insurance and miscellaneous expenses.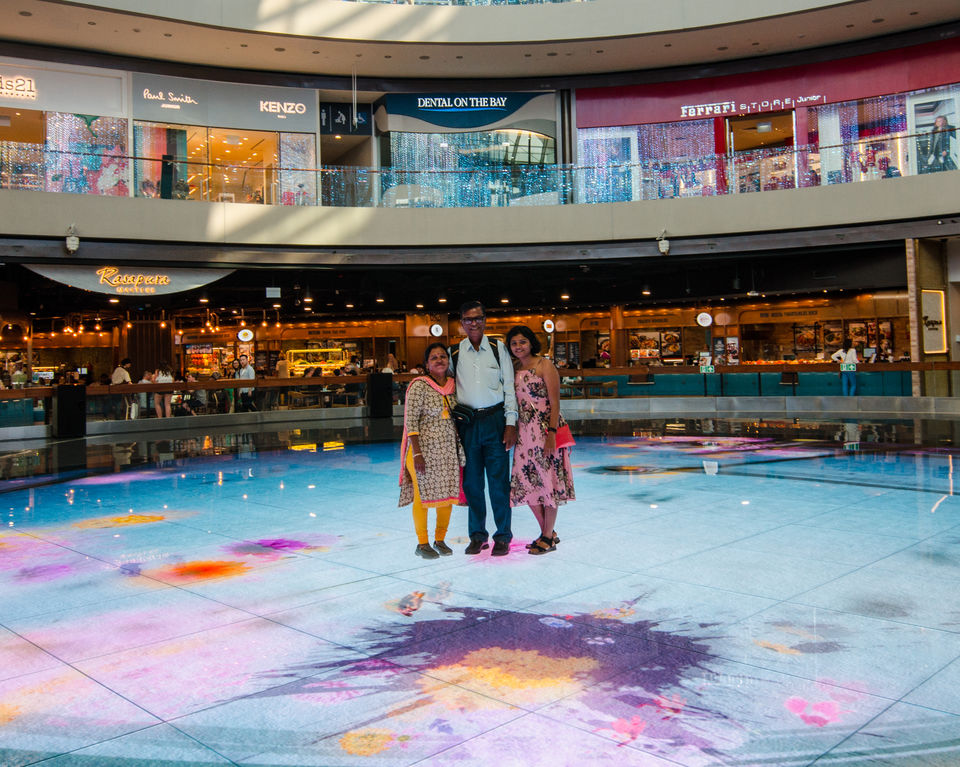 P.S. Singapore visa (for Indian nationals) needs to be stamped before arrival, while for Thailand it is visa on arrival. Details of both can be easily found on internet.
You will find millions of pages of information on internet about Singapore as well as Thailand. These are beaten to death tourist destinations, due to their ideal geographical placement on the face of earth.
However, no one will really tell you what is doable in a day in these destinations. Well, off course, it all comes down to personal choice, of what you want to include in your travel itinerary day-wise. But nonetheless, I am here to give an insight of what is plausible, based on my experience, while my parents strung along.
Day 1 and half of day 2, was spent in getting to Singapore, as there are no direct international flights from Pune. Don't forget to open the window shades and peek down as your flight approaches Changi Airport, the harbor views are unmatchable.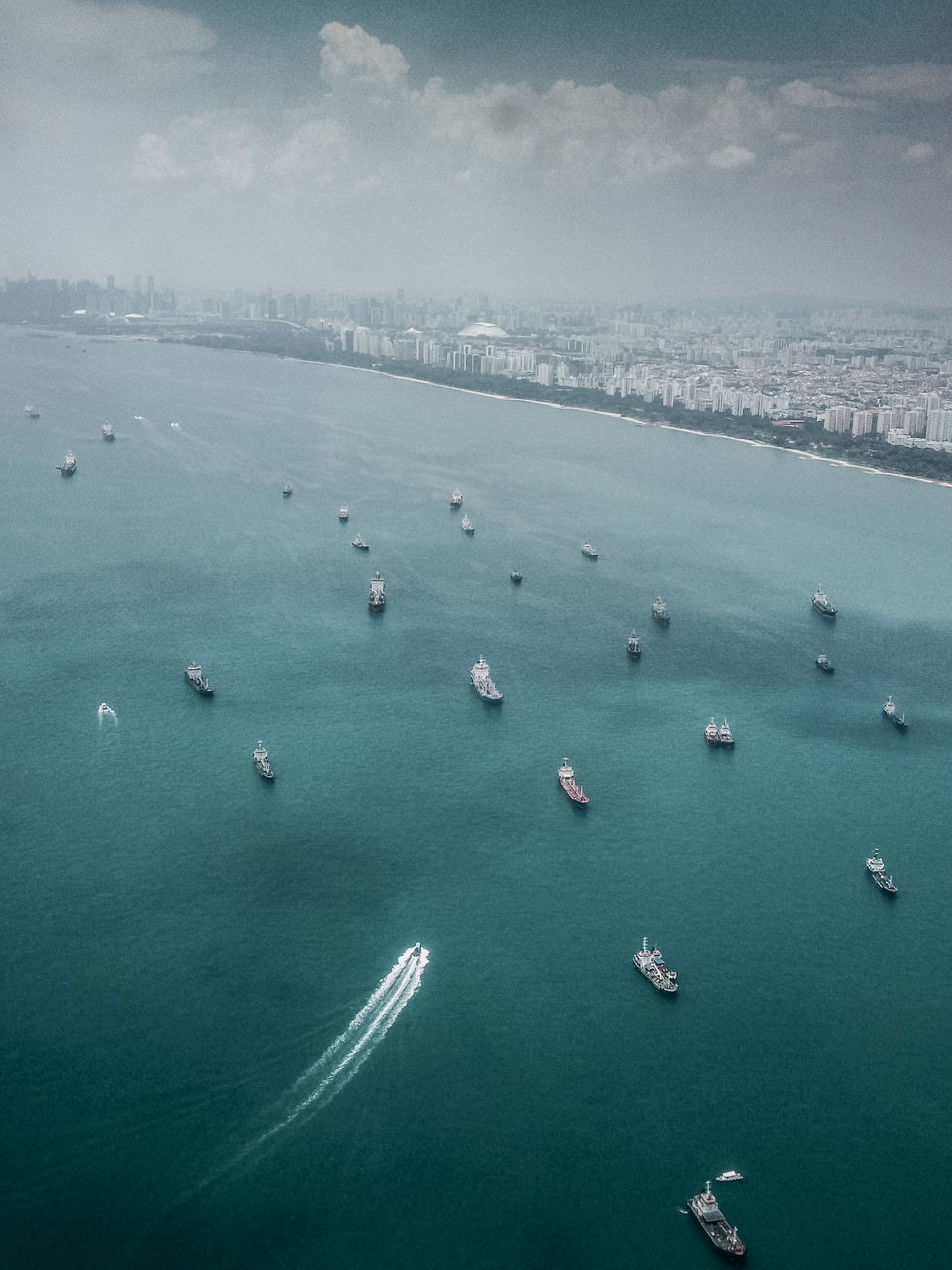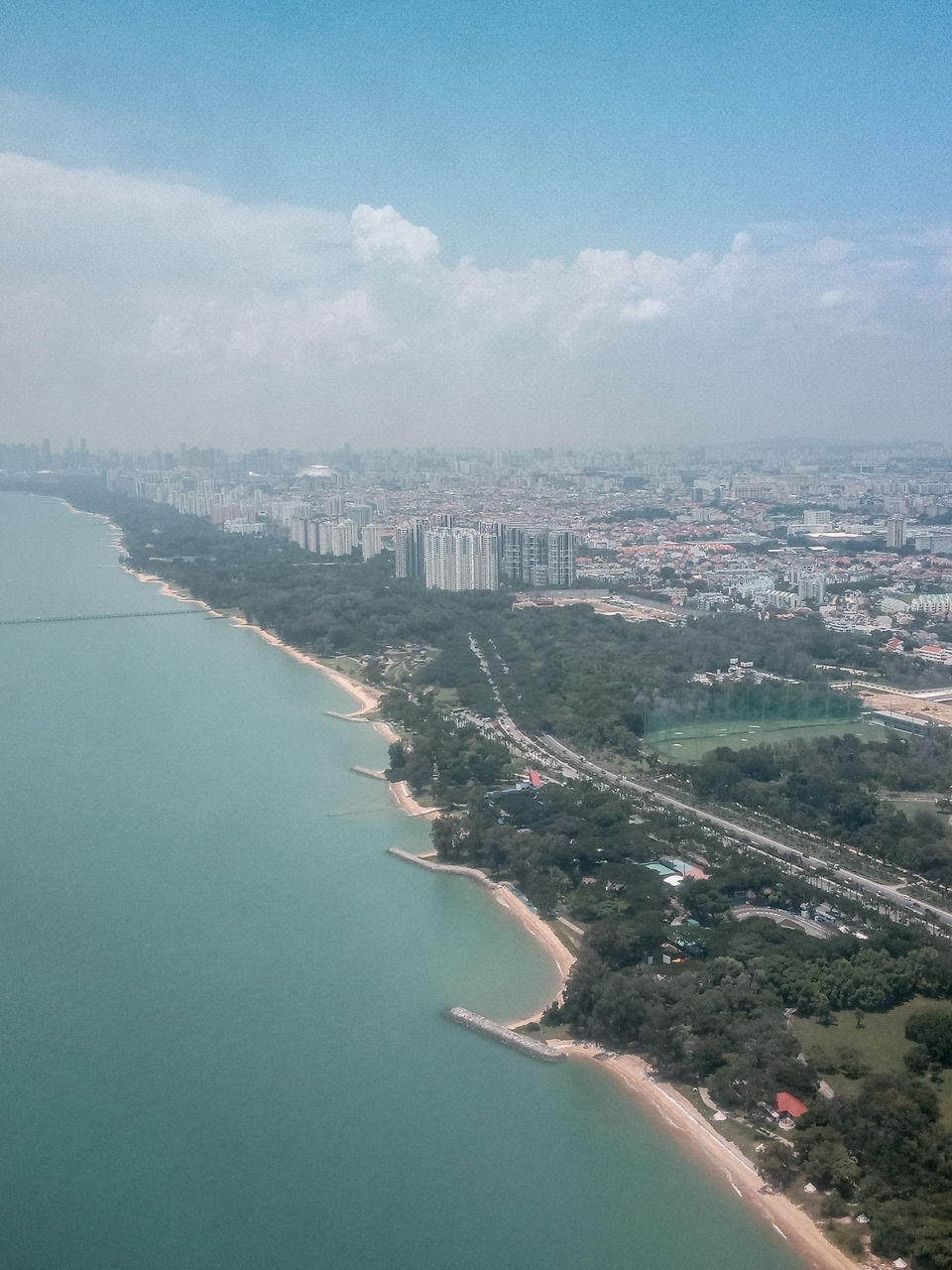 Singapore is the cleanest country in the world, I have ever been to. It was bewildering to find that despite of my repetitive attempts to find trash, I never found any, except for trash-can off course. The island country is spotless, so thoughtfully planned and almost everything about it is man-made, yet, intriguingly beautiful. Getting around Singapore was easily one of the fun things for us. The metro network is well planned and utterly convenient to get by from every corner of the city. In just couple of rides you will get the hang of it. (For someone like my Mom who didn't finish high-school had started remembering our metro stops and exactly knew where to get down). We stayed in Woodlands locality outside the main tourist hub, in an Airbnb(a good option to save some bucks on lodging). Central Singapore hotels and accommodations can get really expensive.
We had 3 full days and a half day to explore what Singapore had in store for us. Remainder of the day 2, we just took a metro to city center to stroll around Clarke Quay, Boat Quay and Merlion Park. This little outing helped us in getting the hang of the place, as well to get some necessary breather from the flying around that we did.
Day 3 was packed with lot of site-seeing. Since we had already taken metro to Merlion Park, reaching Marina Bay Sands Hotel area was a piece of cake. It is a good itinerary to tick the nearby attractions on a same day, pretty obvious right? Singapore Art Science Museum is right next to Marina Bay Sands Sky park. Due to Singapore's perpetual tropical climate, daytime outdoor activities can leave you exhausted, so plan the early hours of the day in an indoor attractions and well sunsets can get pretty amazing here, so needless to add, plan the evening for outdoor attractions.
If you have kids traveling with you The Art Science Museum, is a must see attraction. A great variety of entertainment and educational stuff can be experienced here. Next up you can stroll around the Marina Bay Sands Mall area may be shop around, enjoy some gourmet food while the Earth moves around the Sun and the heat turns down a notch you can line up to experience the Singapore Skyline from the Marina Bay Sands Park. Feel free to move around inside Marina Bay Sands hotel, it is definitely something that we do not come across everyday. If money is not an issue, infinity pool experience would be definitely worth it.
Tip: Hack tip for my readers here. When you buy a ticket for Marina Bay Sands Park (Observation deck SGD 23 per adult), please note, it is only for observation deck, during day midday the heat will kill you with practically no shade to rely on. In order to use the rooftop restaurant facility, the pricing is different. However, in my opinion, it is better to shell out few extra bucks and buy the restaurant ticket, this way the cover charge can be used for drinks in the restaurant, allowing you to escape the selfie-stick shoveling crowd.
Once you have enjoyed the Sunset from the high rise Marina Bay Sands, you can take a metro to Chinatown Heritage Centre in Outram locality. The maze of narrow streets, filled with aroma with a hint of sweat will transport to you streets of China right away. If dinner is still couple of hours away, stroll around for some souvenir shopping or head to Indian or Buddhist temples nearby. We were lucky to have lost our way and ended up having free Indian food at the Hindu temple. Talk about luck, my parents were beyond happy to dive in on the banana leaf platter served in front of us. As much as Singapore metro network is extensive, it is at the same time exhaustive. But it is a good thing, since we used to sleep like logs at the end of the day.
Day 4 was entirely dedicated to Gardens by the bay. This massive nature park, truly needs more than a day but for normal tourists an entire day is enough. GBB as I would like to call it, is divided into few main attractions, the OCBC skyway – Super tree Grove, Double conservatories- flower dome and cloud forest, and East and South Garden. Frankly you would not be happy if you missed any of it. As I said earlier, spend the day in the indoor conservatories, while you can leave the evening for OCBC skyway and other areas.
This entire park was bustling with children and why shouldn't it? The flower dome, has trees and plants from Mediterranean to semi arid regions. This place is humongous and can easily tire anyone, so don't forget to carry water. Cloud forest was one of my favorites in the GBB park.
Tip: Check the next mist timing, to stay inside cloud forest and to experience the cloud cover, it was utterly refreshing, tickling the child within each one of us.
Supertree grove an engineering marvel, can leave you speechless. I mean who would have even thought about it? Make sure to take a guided tour of the park during day time. The golf cart tour will take you around the giant trees, as well as other parts of the GBB park. For tree lovers out there this is your holy grail, well sort of. By evening these giant trees almost come to life, as people queue up to experience the exhilarating music and light show. Make sure to queue up early in order to experience the panoramic view of Singapore City from the OCBC Skyway. If you stick around, you can enjoy nice dinner at the park, lying in the lawn while you watch the Supertrees doing their light dancing, before heading home.
Tip: Tickets for numerous Singapore attractions can be purchased online from, www.govoyagin.com for discounted price.
Day 5 started little late for us, sometime was spent in precious discussion, if Mommy dearest would be able to survive the cable car ride, given her acrophobia, paired with fear of objects moving. Since it was just three of us, she really didn't have a choice, Dad and I simply love such rides, so it was easy that neither of us would stay behind. Hesitantly she agreed to join us. We boarded the cable car from Harbour front Cable car station, while initially the plan was to board it from Mount Faber Cable car station. Without your private vehicle it is tricky to reach Mount Faber Cable car station, given its proximity from the nearest bus or metro stop.
Me and dad thoroughly enjoyed these Cable car rides, from Harbour front to Sentosa Island(Siloso Point station). The views are mind-blowing, crossing the harbour from birds eye view, leaving behind the water park of Sentosa Island. We de-boarded at Siloso point, which is an excellent place to enjoy beach and some waves, while the hoards of crowd is left behind at the central Sentosa island area.
After enjoying the scenic Siloso beach and indulging ourselves in the bland coconut ice-cream, we took the cable car towards Merlion station. Sentosa island is full of activity and a day can be easily spent jumping from one attraction to the other. Tourists with kids, may want to spend an extra day here. While me and my parents were happy, slowly surfing our way from one point to the other, we particularly loved strolling around the beach areas. We did our share of touristy things(taking expensive pictures prints with exotic parrots) which now I regret doing from moral stand point since mistakenly promoting unethical wildlife tourism.
Tip: Please do not take pictures with these exotic birds. They deserve to live in wild and not the cages.
We did miss few attractions at Sentosa due to our urge to get indoors every now and then. However neither of us regretted it. After all you cannot see everything in the world, that is there is to see, can you, something is bound to be left behind? Time to time we indulged ourselves in snacks and drinks, as we continued our stupefied stroll across Sentosa island, that led us to Palawan Beach. From here our tired bodies couldn't think right, and what seemed like mismanagement from my side in terms of reading the cable car map, ended us leading to Vivocity mall the biggest in Singapore City. The blessing in disguise was the amazing food court with a multitude of cuisines. Upon enjoying the harbour views and stuffing our faces with scrumptious dinner, we took the metro back to our Airbnb, where indeed we slept like logs one more time.
We skipped Universal studios, Singapore safari ride and aquarium, since we had already experienced such parks in the United States. However if you wish to do these you will need extra 2 days to cover these attractions. As mentioned above, discounted tickets can be purchased from Voyagin website. (not sponsored, just genuine tip)
As mentioned earlier, there are tons of itineraries available on internet from 1 day Singapore to multi-day Singapore trips. Pick what is best for your based on what you would want to visit and what you think can be skipped. Singapore is a beautiful city-state, soak in the local culture. Take the public transport, save yourself from the rip-off by the taxis, walk across the city and I am sure you will have one heck of a time no matter who you are with friends, kids or Parents alike.
Next up is Part 2 of this trip, Thailand.
Expense type( for 3 adults) Cost INR
Thailand Visa - 13500 INR
Singapore Visa - 7332 INR
Flights -88426 INR
Accommodation- 24942 INR
Transportation ( Metro, taxis, Ferry etc)- 28000 INR
Food- 50000 INR
Tickets to attractions- 6000-7000 INR
Total- 220000 INR