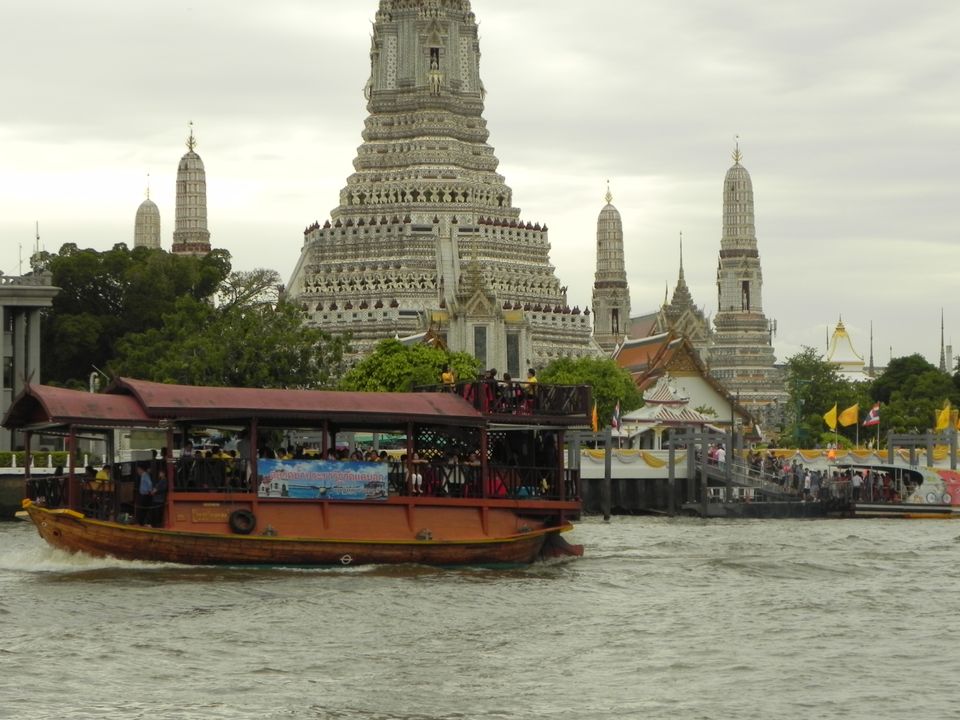 Thai(Awesome)land was on my list from my bachelor days. Planning took a little longer. After going through hundreds of itineraries, vlogs and blogs, here we are finally flying. All that you expect when visiting Thailand, you will get all of that and a lot more. This country has a amazing blend of culture, "booming" tourism, a hotspot where people from different countries different cultures meet and have a party of a life time. Being from India, a country with it's conservative value system, Thailand - with its red light cities provides a varied experience. An experience which could fall on the extreme end of the spectrum of your imaginations.
About my trip..
This was a trip with friends. 5 crazy friends and 5 days in Thailand. We had our flight book for the 1st of August in the midnight hours. Thailand being just 1.5 hrs ahead of India timing....we landed at the Don Meung airport by 10am.
Visa on arrival is a factor, travelling to Thailand is so hassle free. The immigration and visa process consumes another 1.5 hours.
Now I have some really imp info to share about how to get a sim card and what bus route to take from which gate. If you are a budget Traveller, Thailand will definitely favour you with it's well connected public transport system. I will share all this in detail at the end of this article.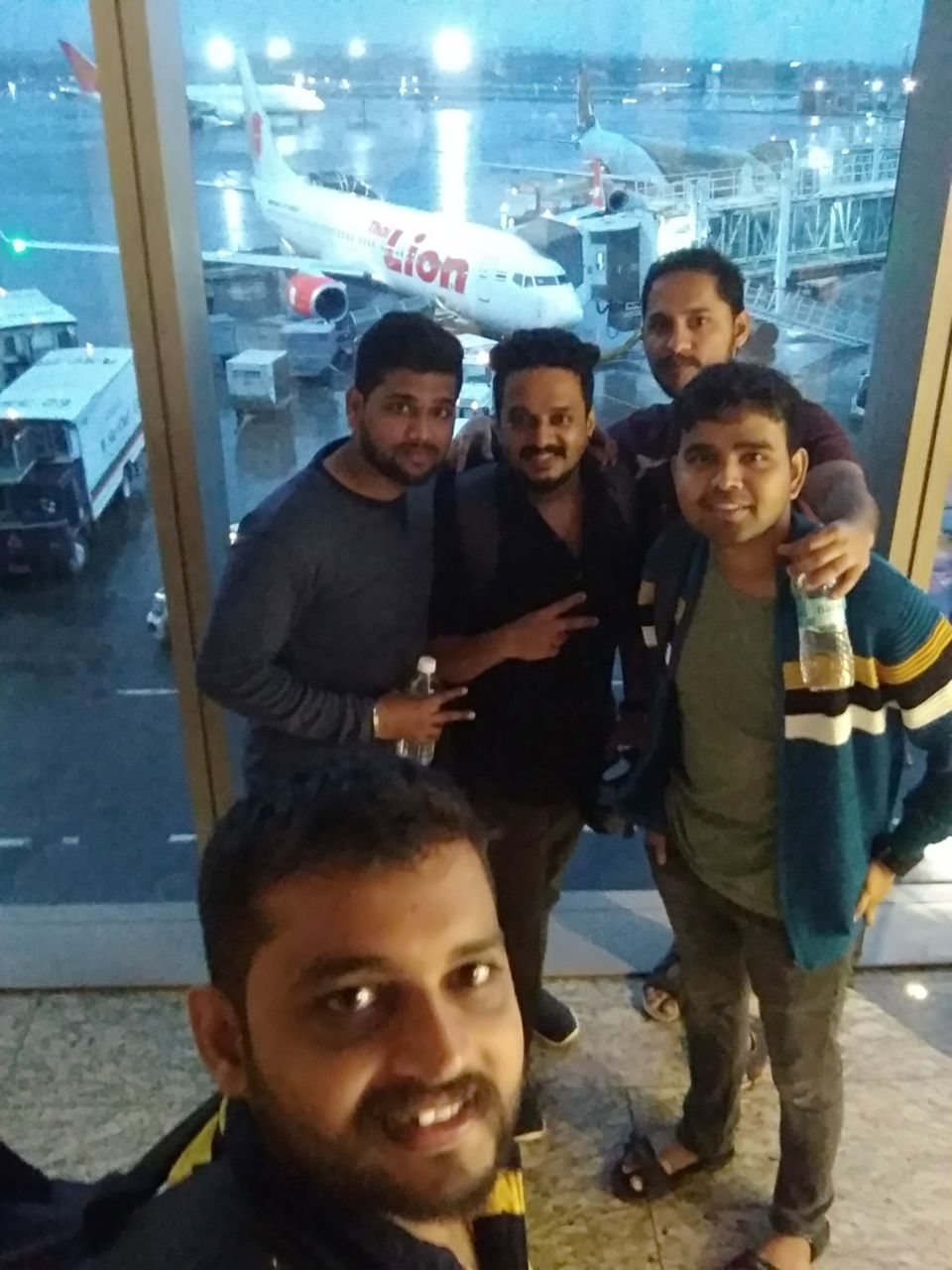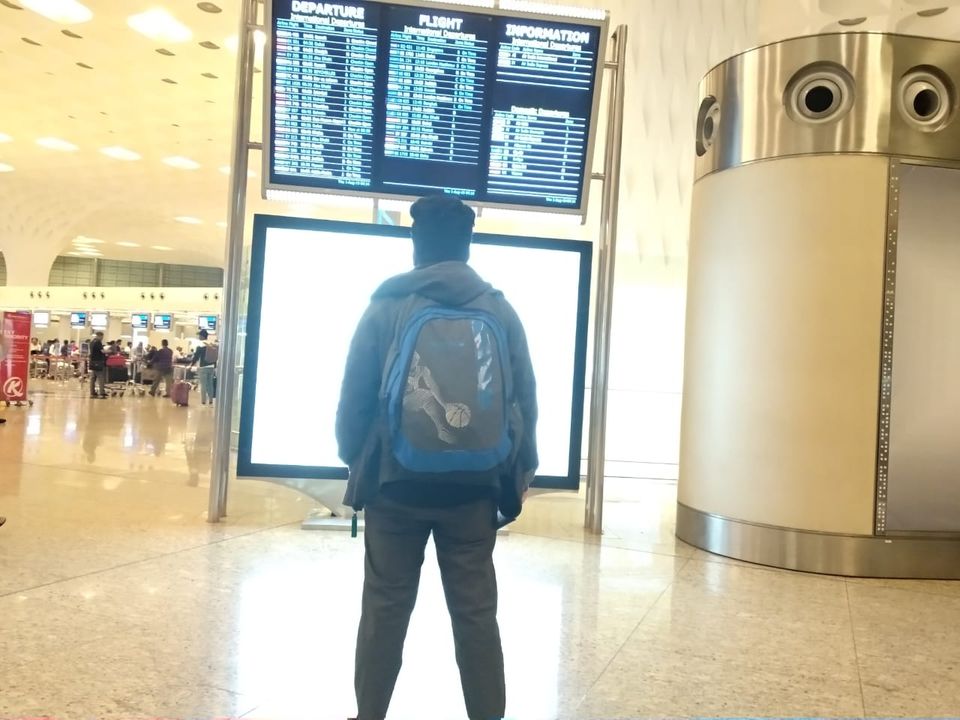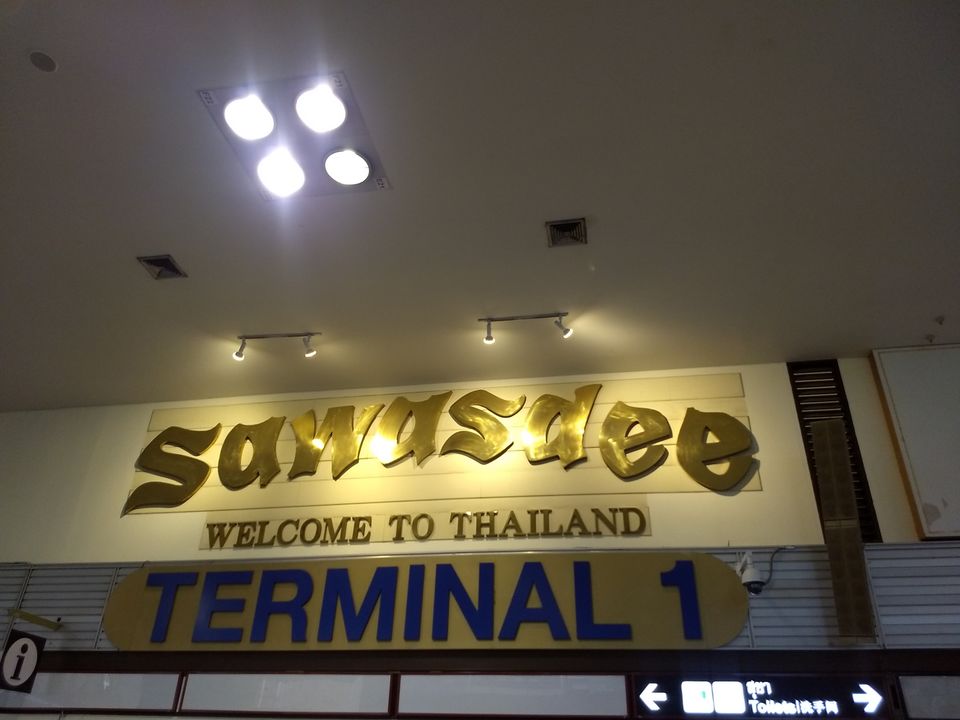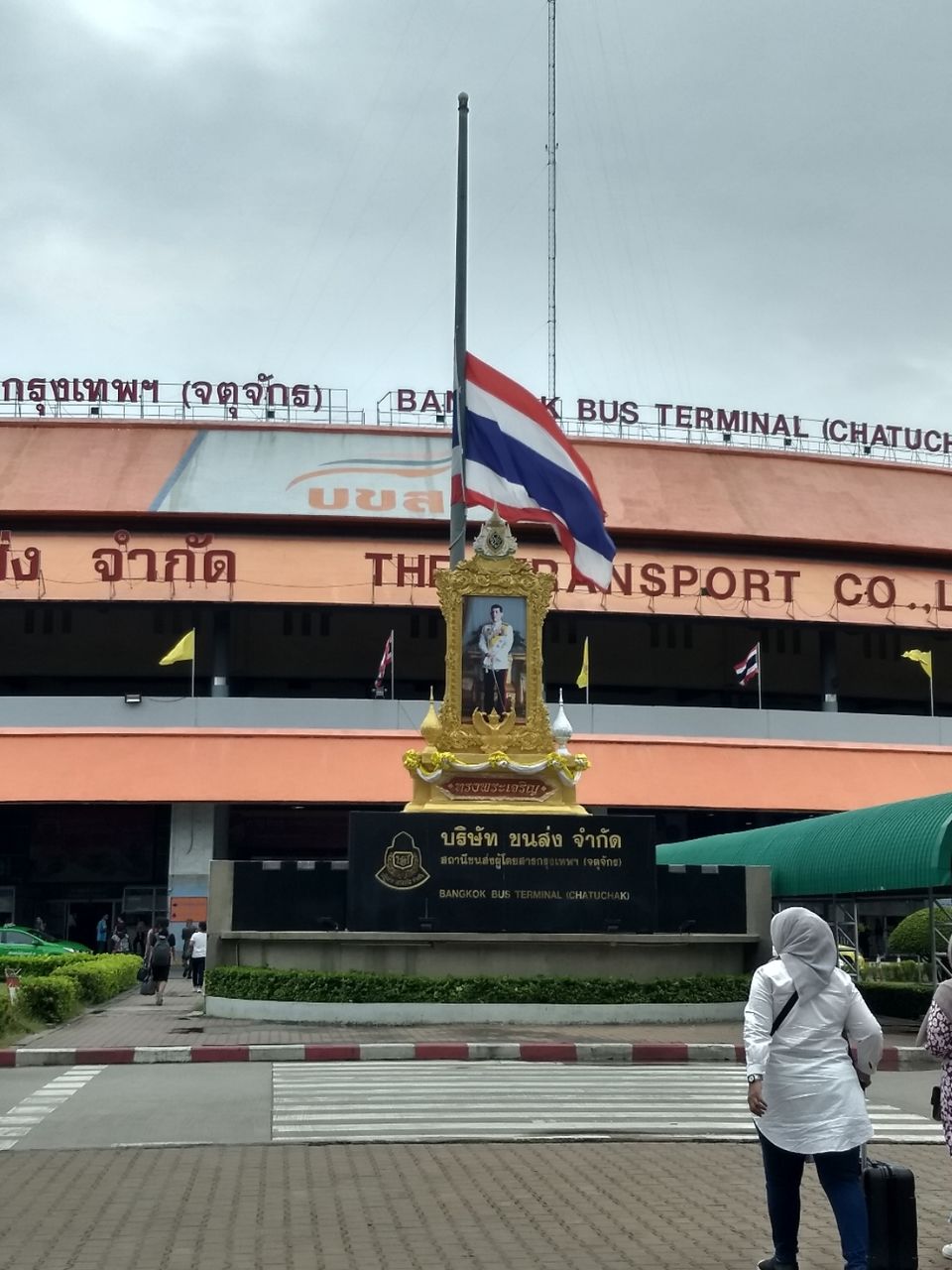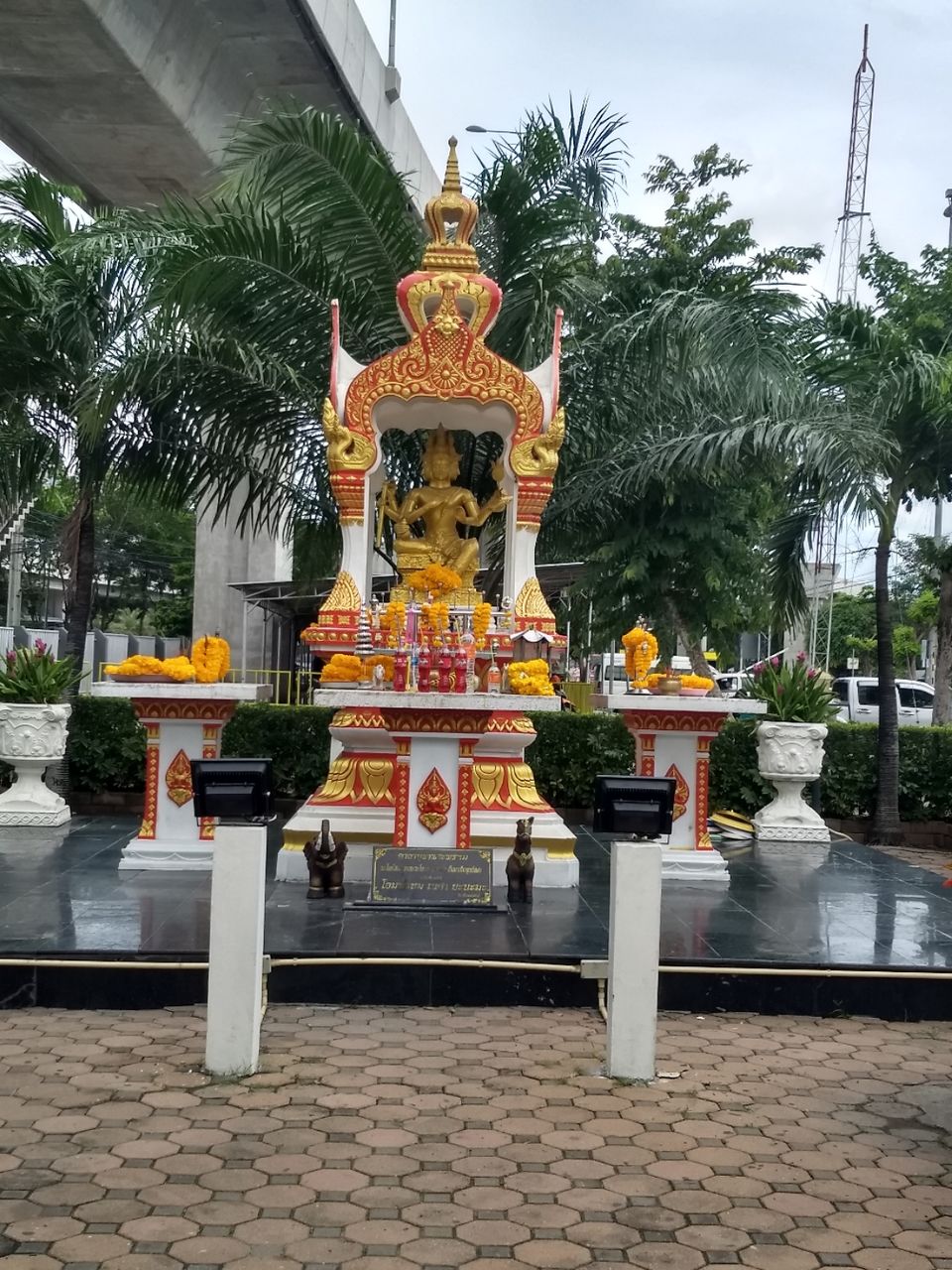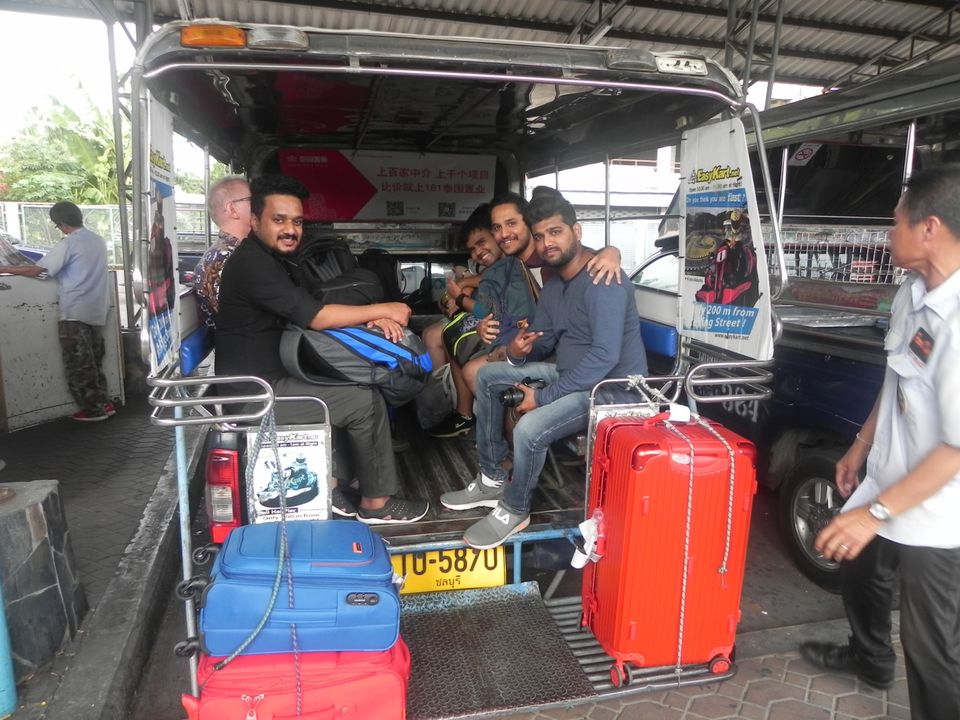 From the airport we took a bus to reach Pattaya. As per plan we had 2 days in each city. From the Pattaya bus station we had to take a tuk til which charges 50 baht per person to reach to our hotel which at the famous(infamous!) Walking Street.
Check: P.72 Hotel & Bar
We had booked the hotel with no over expectations. However when we reached the hotel after a 30 mins tuk tuk ride, we were overwhelmed. We were at the epicenter of the party scenes in Pattaya, yes we were in the Walking street.yay!. By the time we reached here the deeds of the street had started preparing for their almost night long rituals.
We decided to check-in first, freshen up before heading out for the hustle. We wanted good Indian food to fill up our hungry stomach. Now there is no need to worry, since there are a lot on Indian restuerants. We took a stroll to the Pattaya beach which was at a walking distance of 5 mins from our hotel. We were approached by more than 5 indians who wanted us to visit there hotel for dinner. As surprising it was, the food too was really good, suiting our palate.
P.S: Since you are aware you are in a red light area, there is a continuous chant of "boom, boom" anywhere you go. From shopkeepers, from drivers, from your hotel owner and finally from the pretty girls on the street!! Prostitution is a well organized craft here! Adult nightlife here is way beyond your imaginations.
We enjoyed the breeze on the Pattaya beach with some chilled beer and a lot of discussion for things to be done the next day.
Coral Island(Koh Larn):
It's better to start your day a bit early for the island visit. Most tour organizers start taking there first round of tourists by 8.30-9 am. You can arrange for a hotel pick-up, as we did and would be taken to the specific spot on the Pattaya beach.
If you have a couple of days here in Pattaya, you can opt a whole day tour. Else a half day tour is enough. Then you will have time to visit other attractions here.
Sanctuary of Truth:
We hired a cab to visit the sanctuary of Truth. This is basically a palace built out of only wood. The first glimpse of the palace from the distant was mesmerizing. The sea behind the palace and the open blue sky was giving the awe inspiring first sight of this palace.
This place will definitely hold you for more than a couple of hours. I had never any palace so mind boggling. I was not able to come to terms with the truth that such a big palace is entirely made with woods. The architecture will shout for attention from each corner of this palace.
Pattaya Floating Market:
Now this one is an artificially built floating market for the tourists from around the globe. The market is so huge, you would be forced to believe it is a natural market situated on a riverbed!
This market has it all. Cloths, food, boat ride, souvenirs, authentic Thai stuffs to take back home. We spent hours and hours roaming here and also had our lunch here. This time we opted for Thai food.
Big Buddha Hill and Pattaya View point:
Now when we were back in the room, everyone was tried and wanted to rest. I had some other plans! As I had planned the trip, I knew that the Buddha Hill is hardly 10-15 mins from our hotel room. I tried to persuade my friends to accompany me but they seemed less interested.
I went out and took a bike taxi to go to the Big Buddha Hill up the mountain top. The roads are well built and marked with safety signs at every corner. Within no time I reached the Big Buddha temple.
It is peaceful up here, I clicked some picture and decided to quickly move to the view point. It is 5 mins bike ride away. I bargained with a bike taxi driver, who agreed to take me to the view point and then back to my hotel for 60 baht.
The night was suppose to be long today. It was the night for pub crawl. My advice Nashaa club has all the attention on the walking street but it is merely a pick-up point and nothing more. You would not be able to enjoy your night here. Kama club right opposite to Nashaa in the place you can go. All the other clubs here are sad with respect to the crowd.
We didn't had the luxury to wake up late the next day. We had to head for Bangkok and best we could do was continue our sleep in the car!!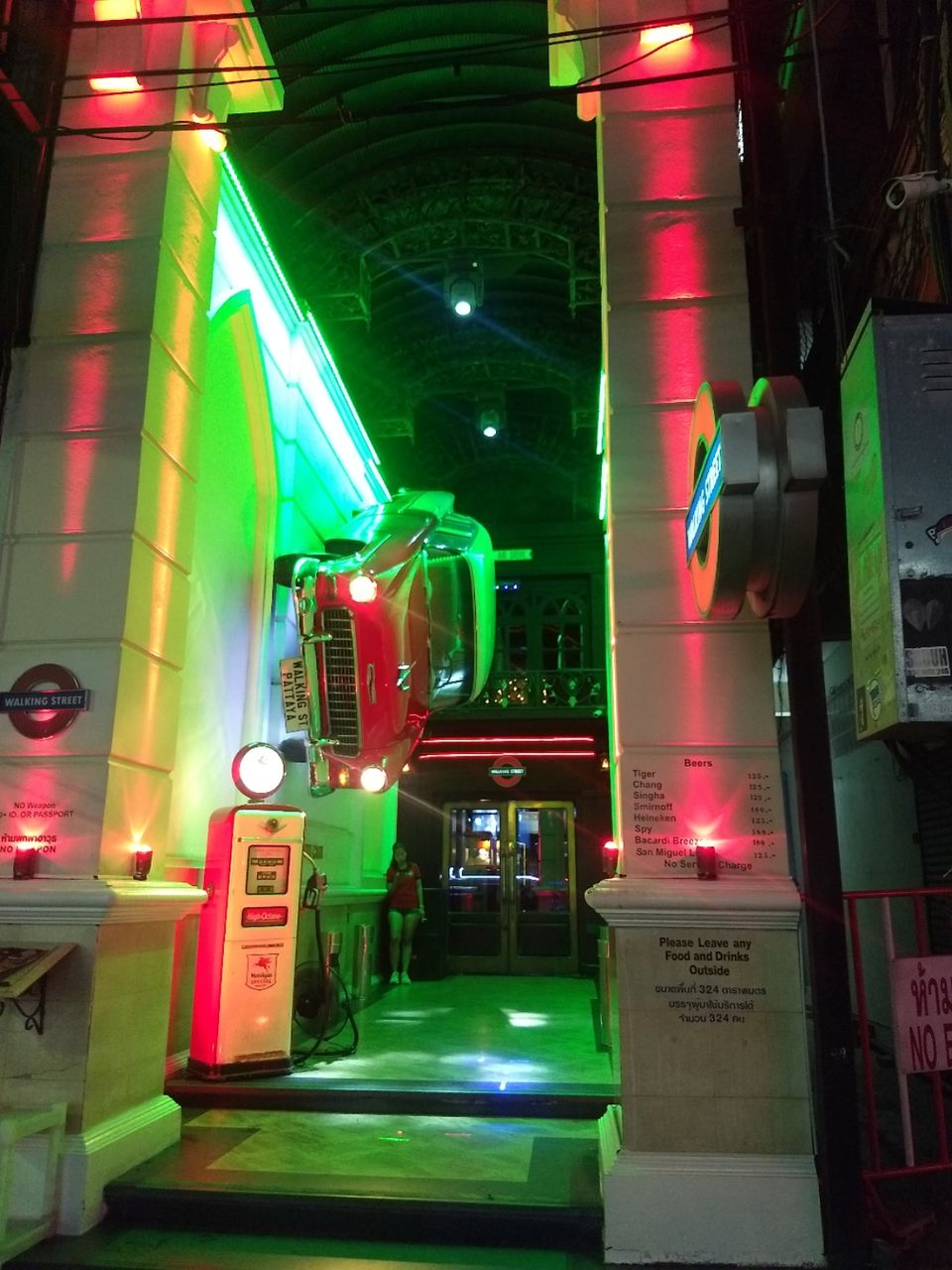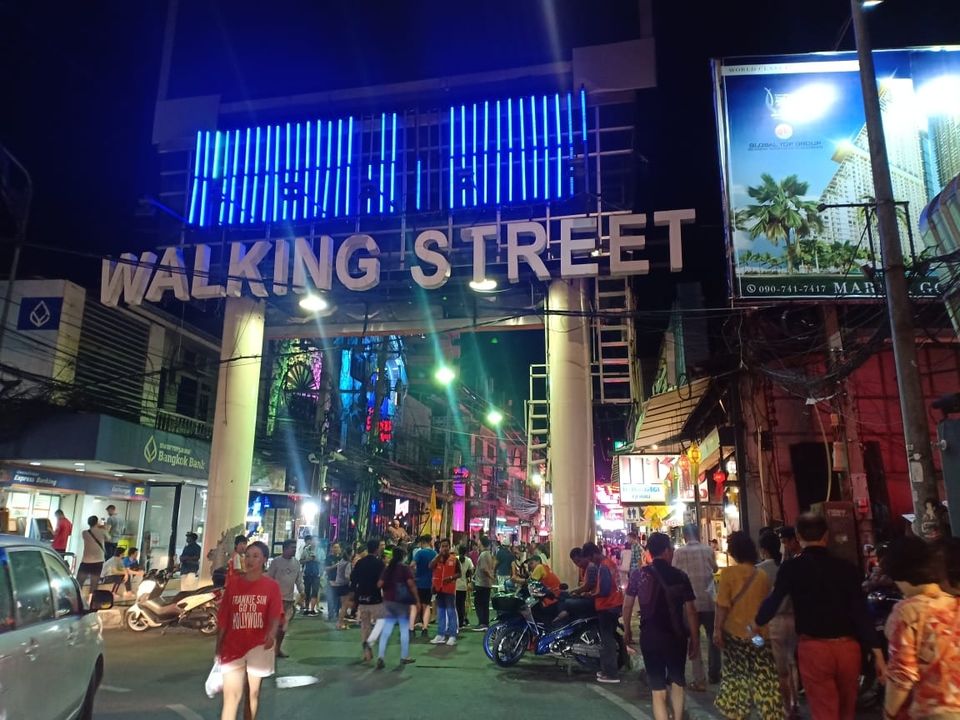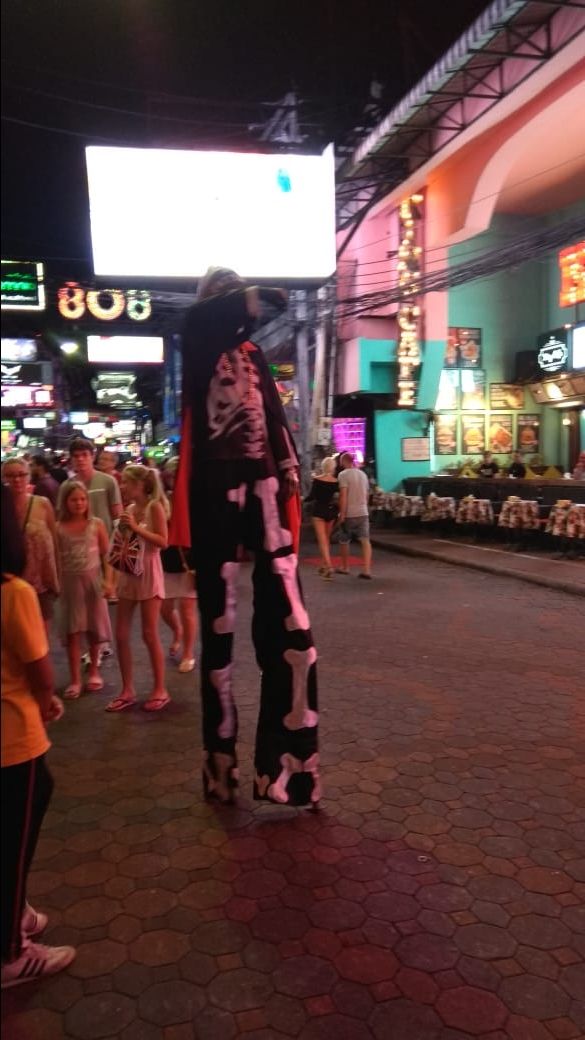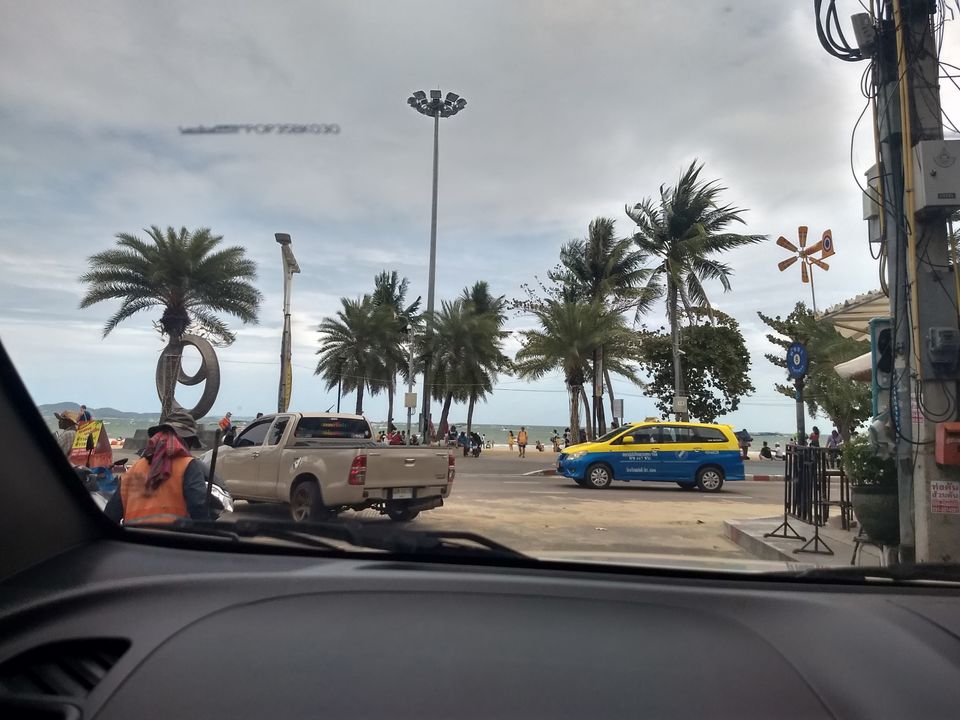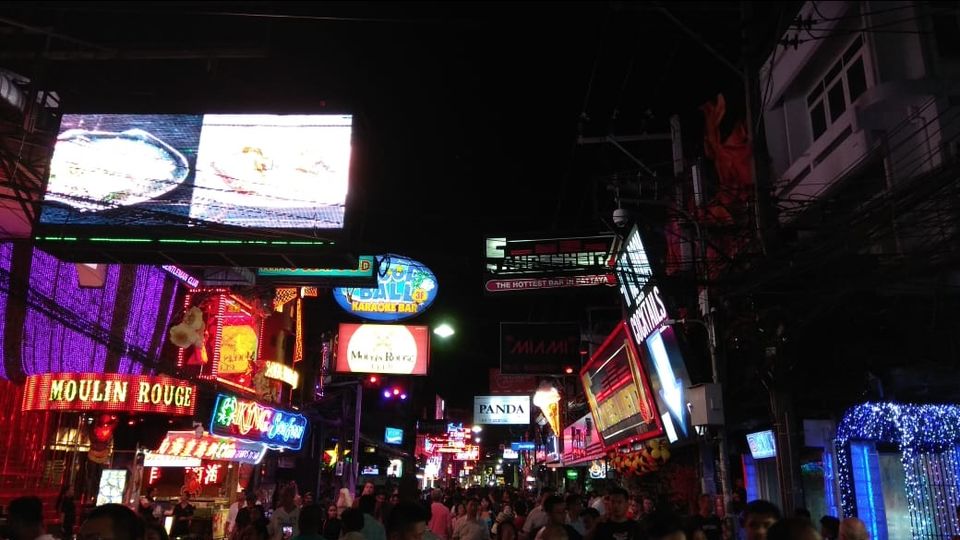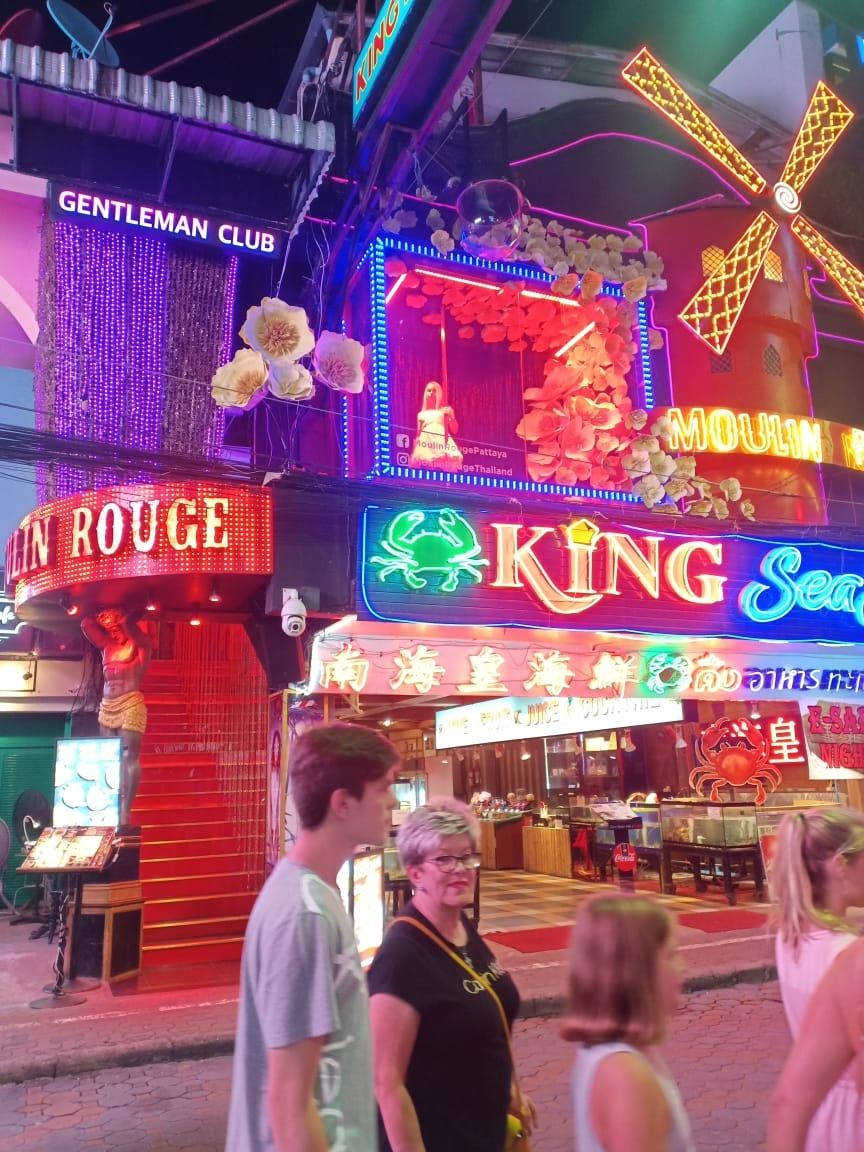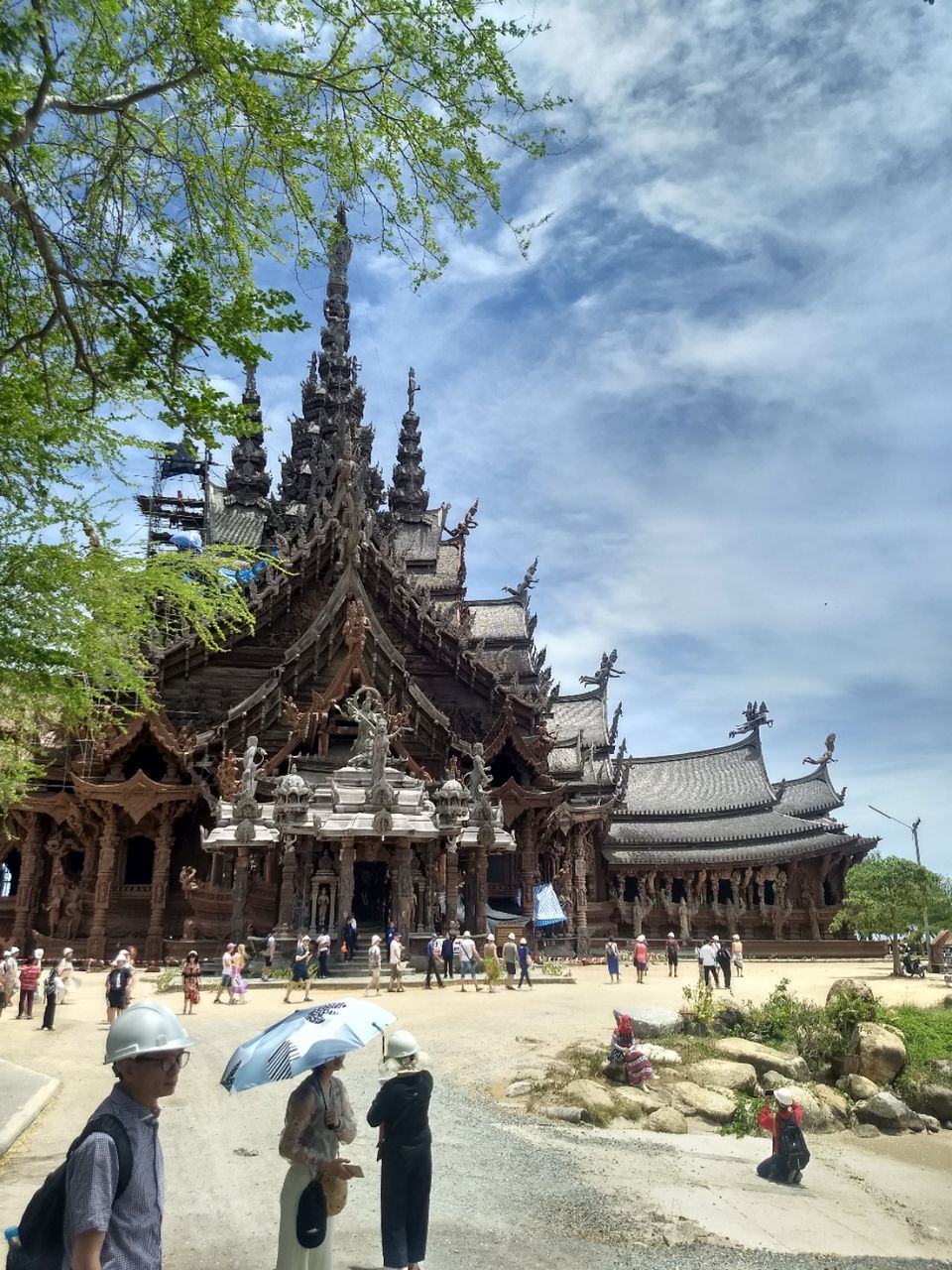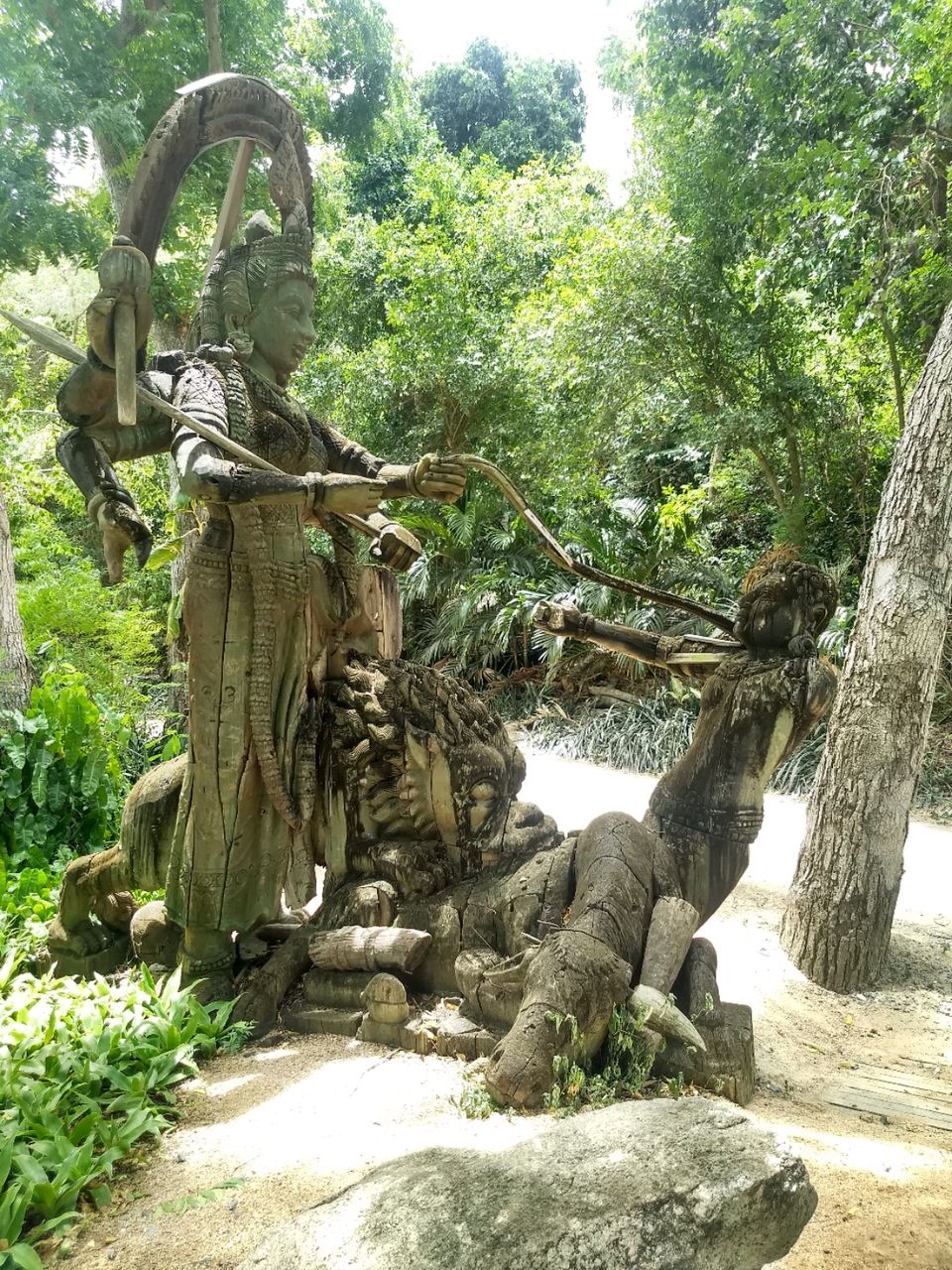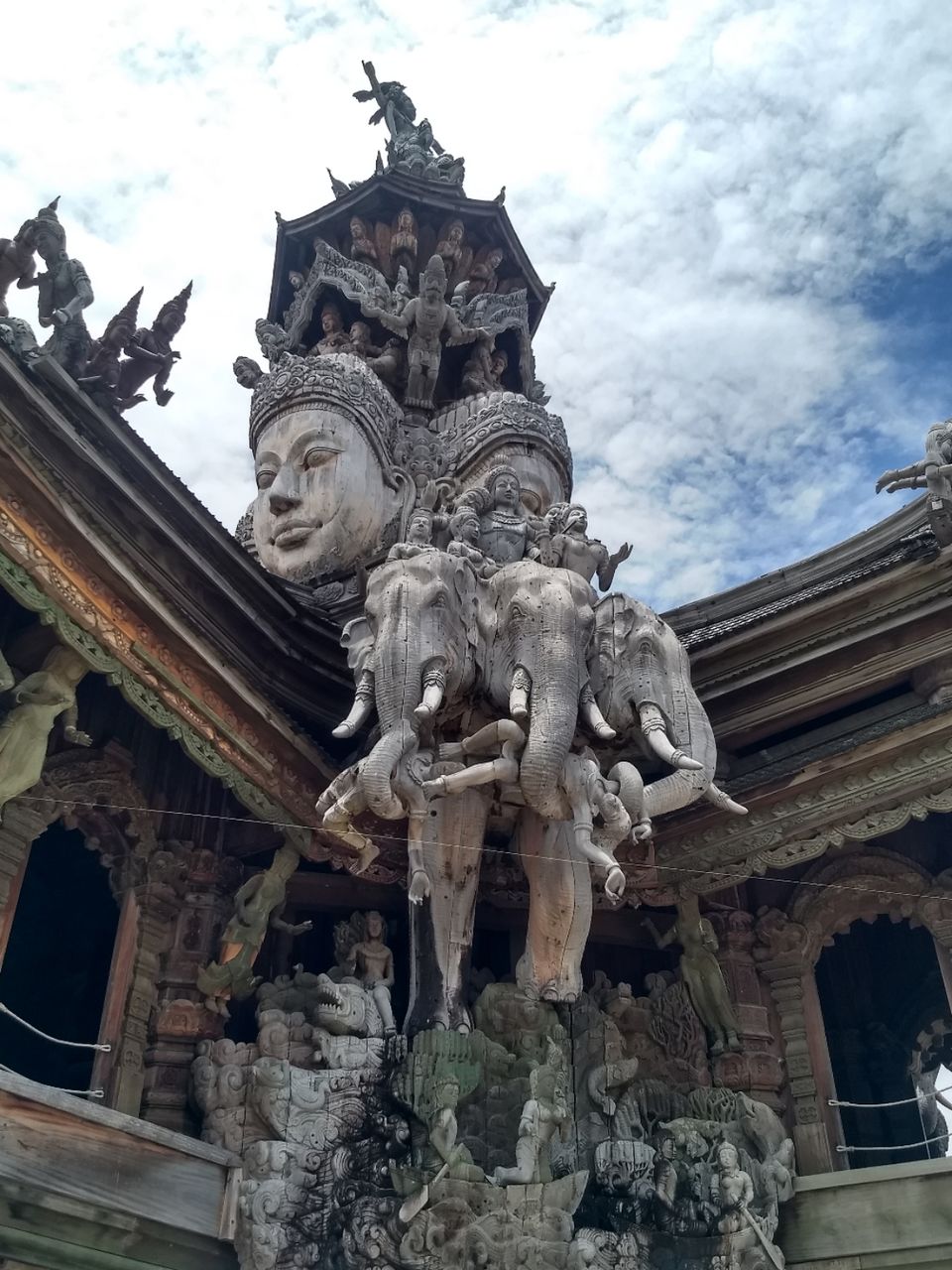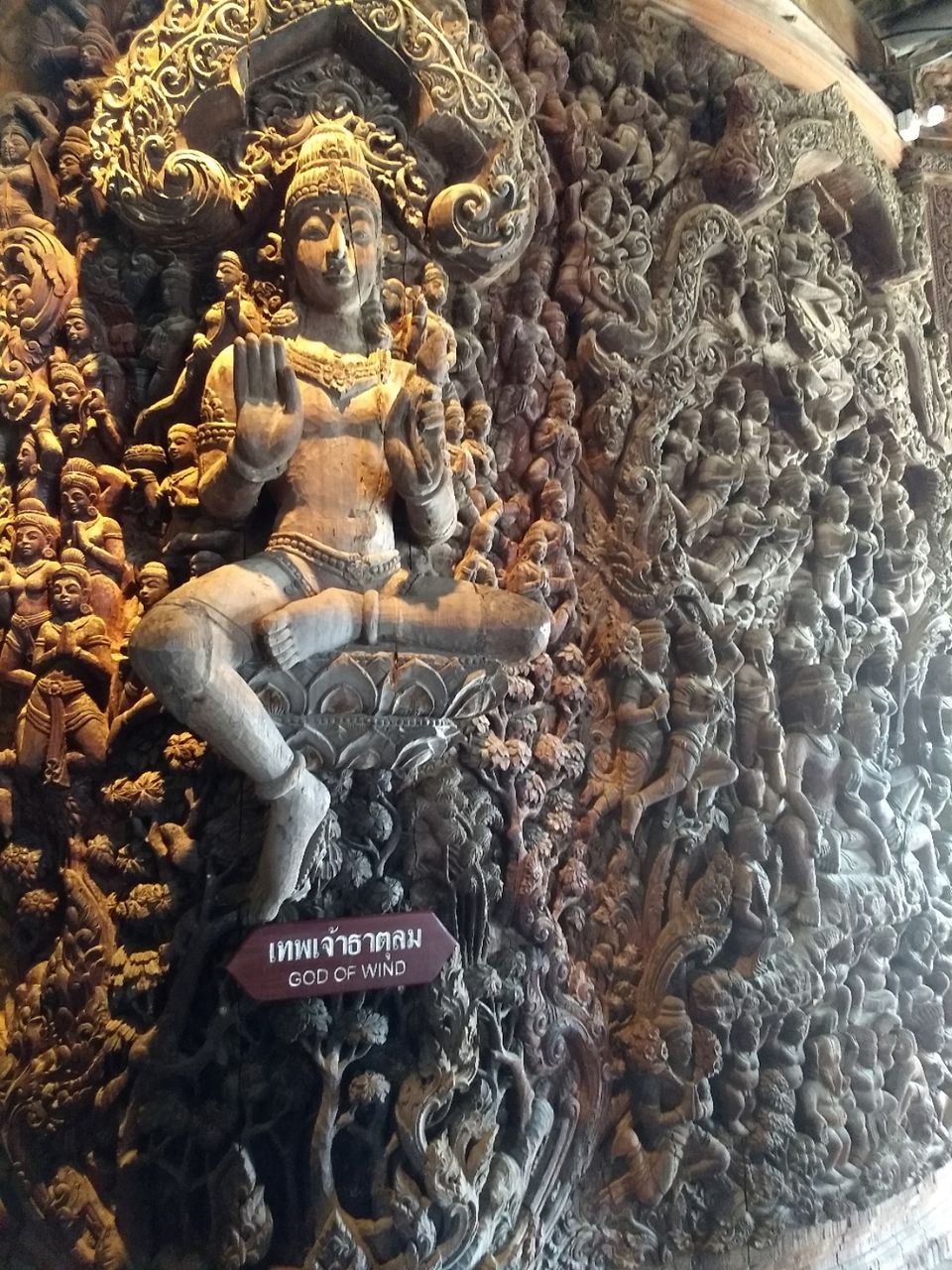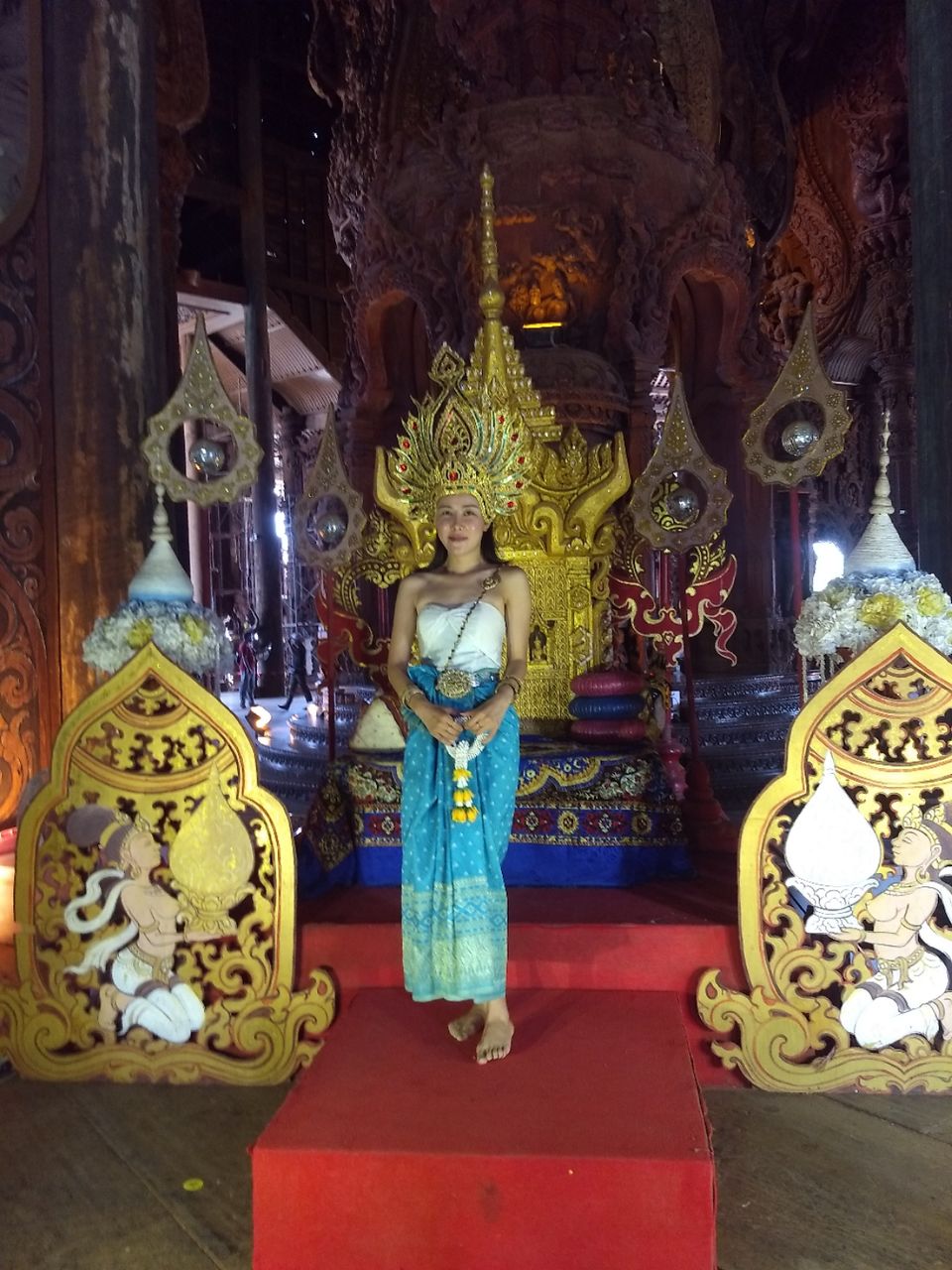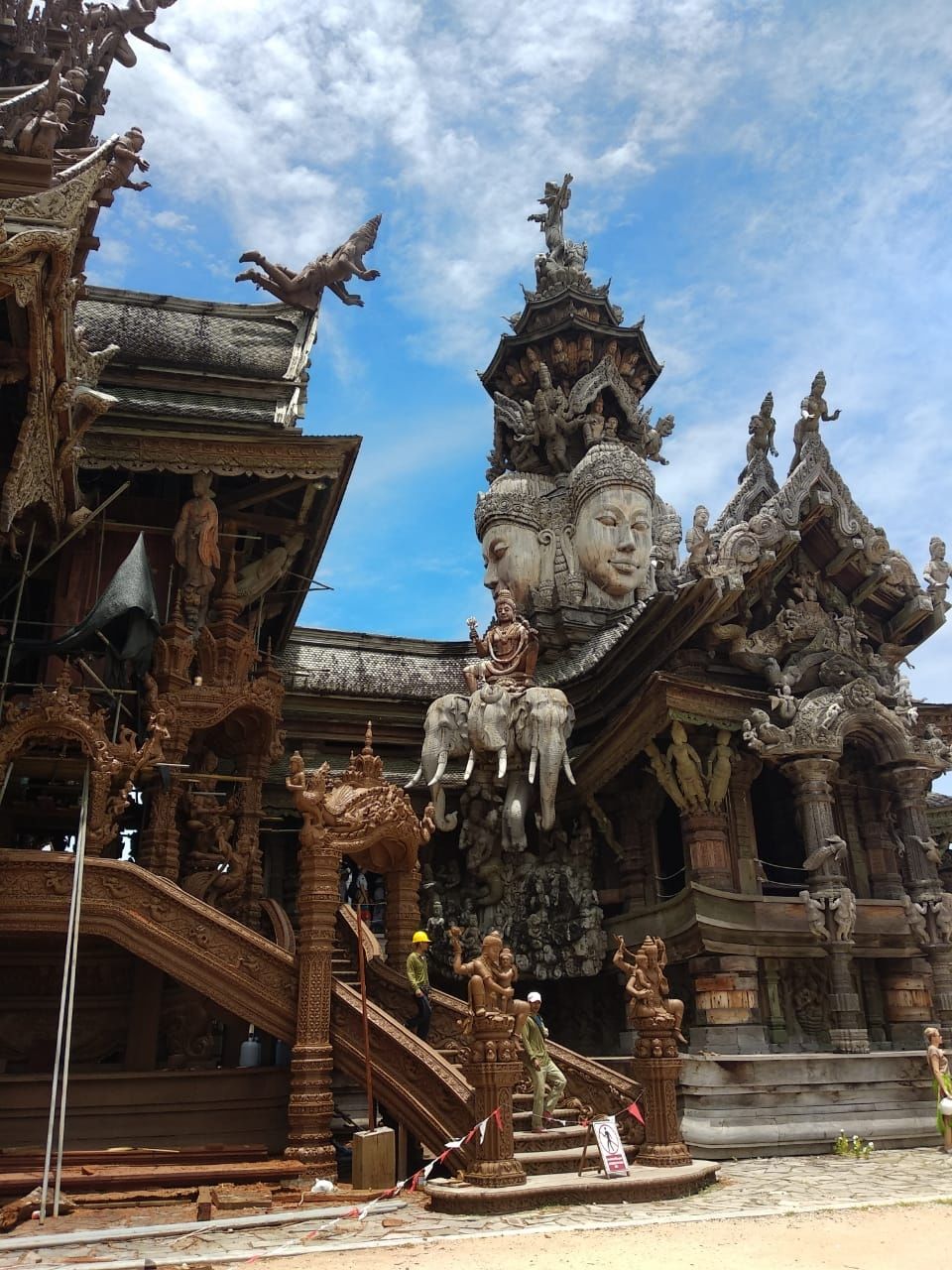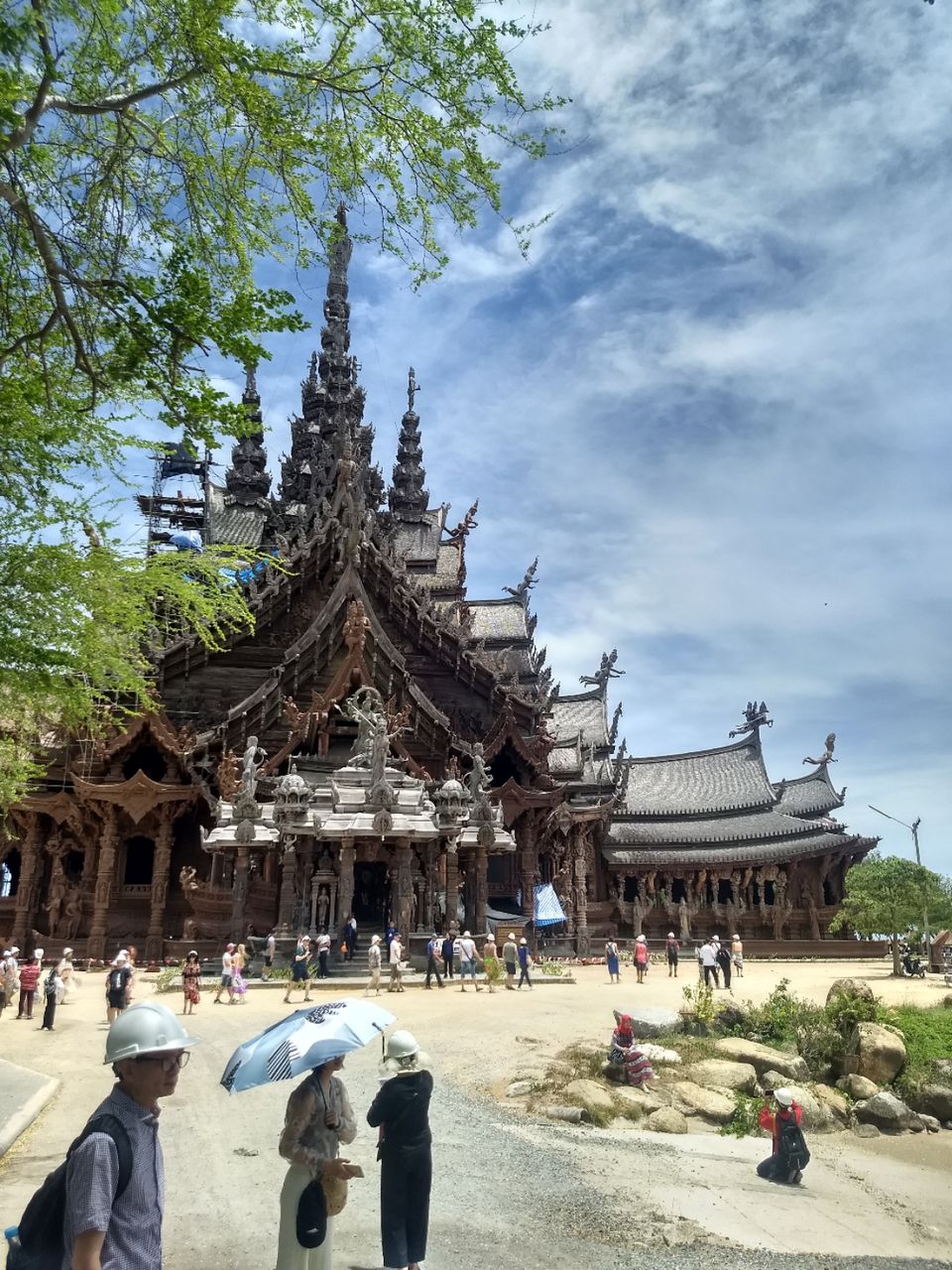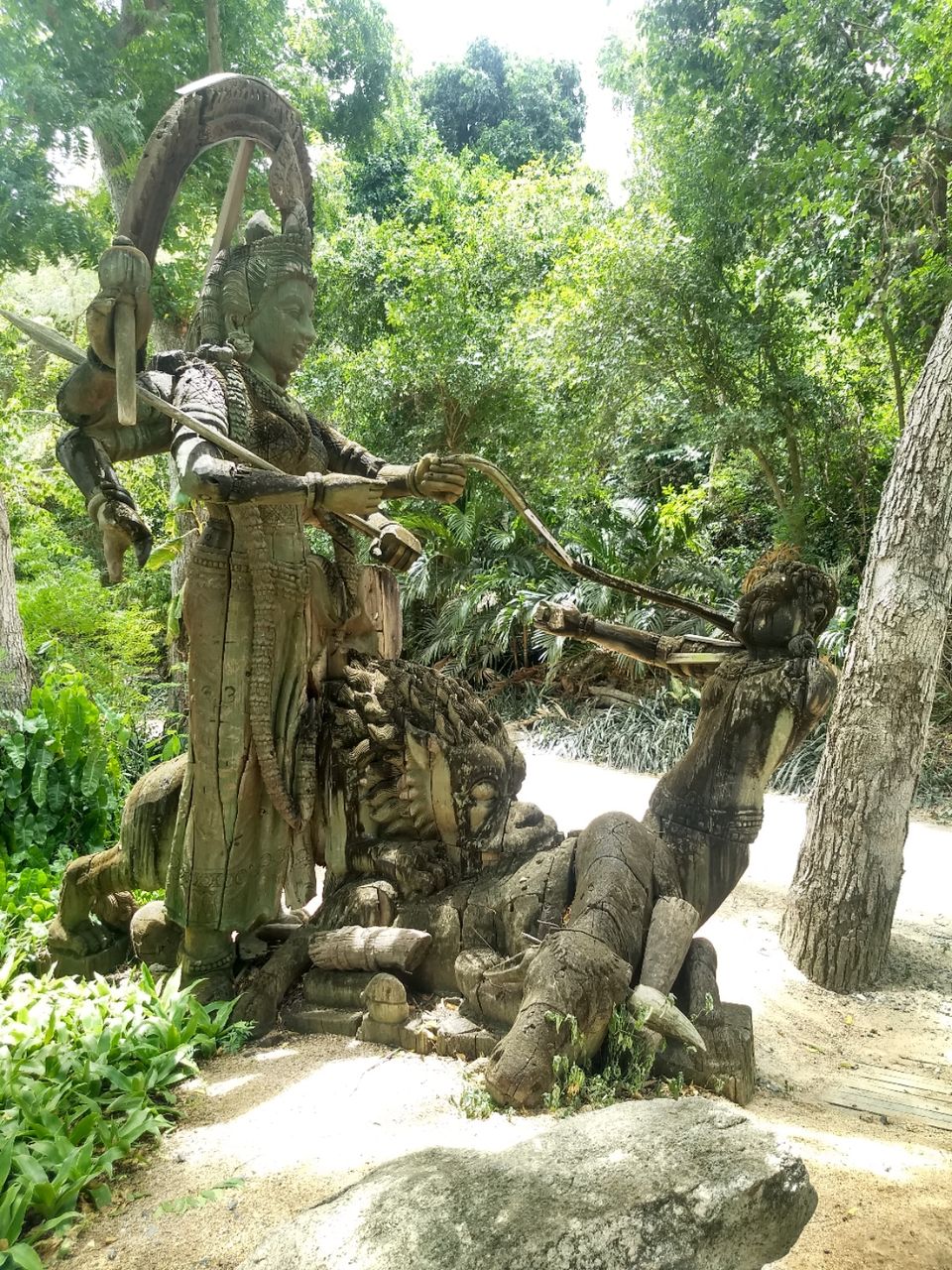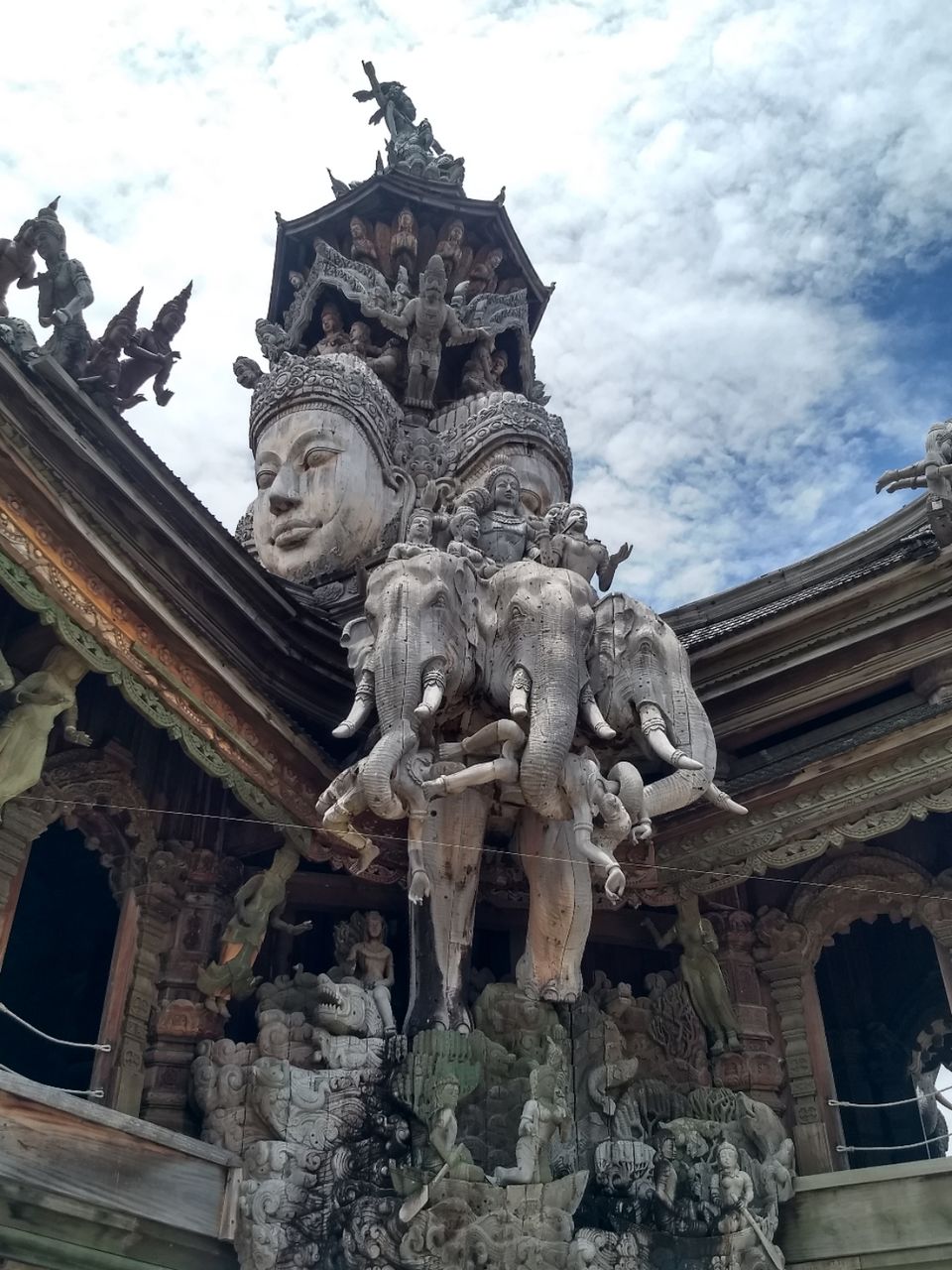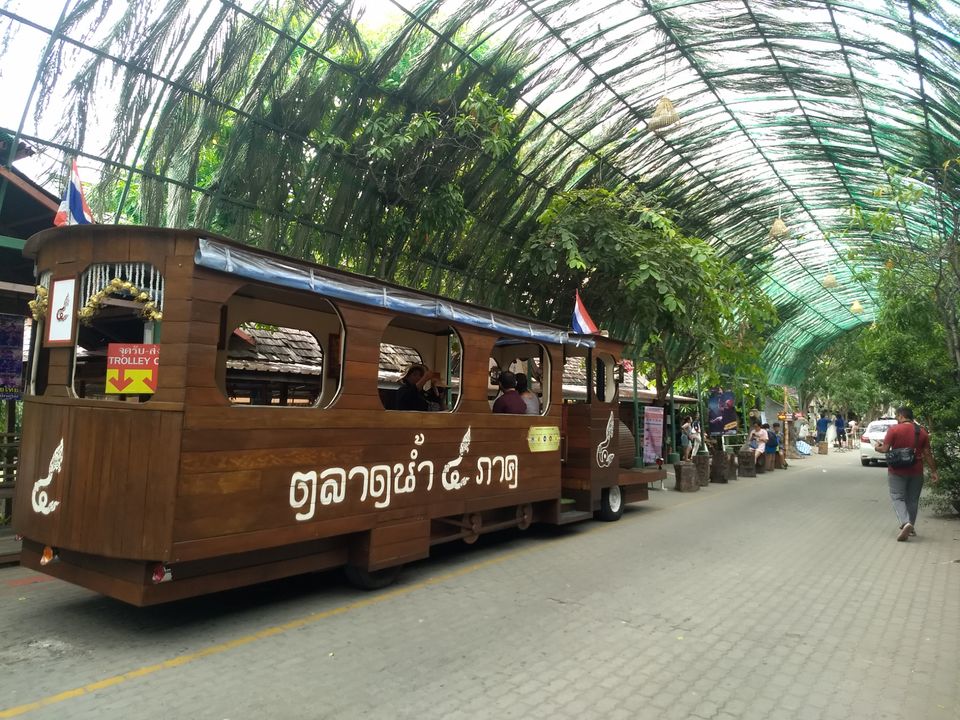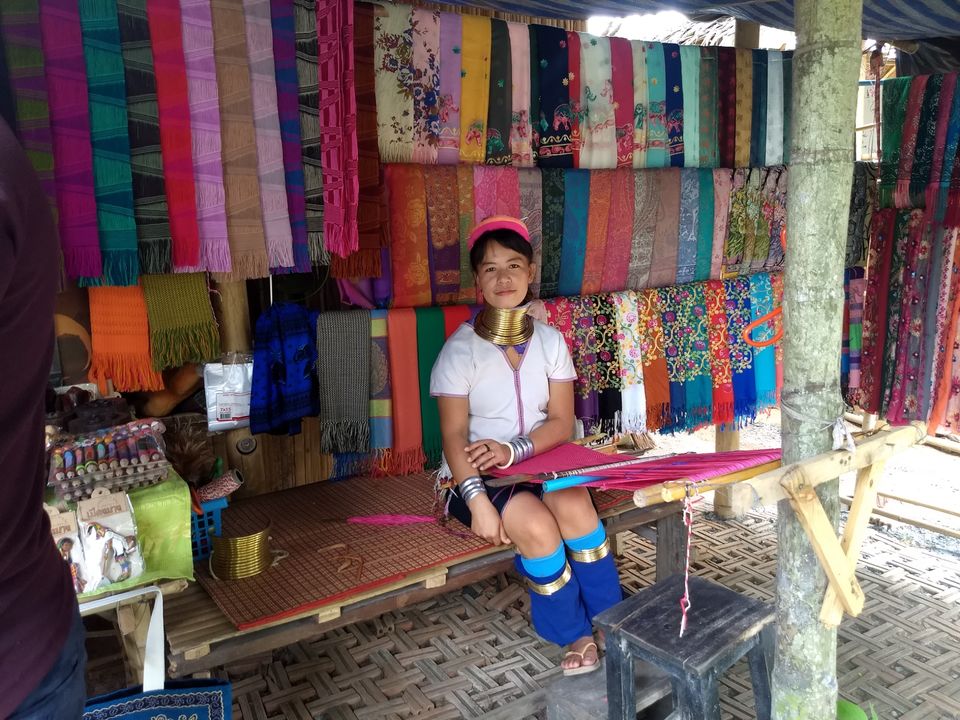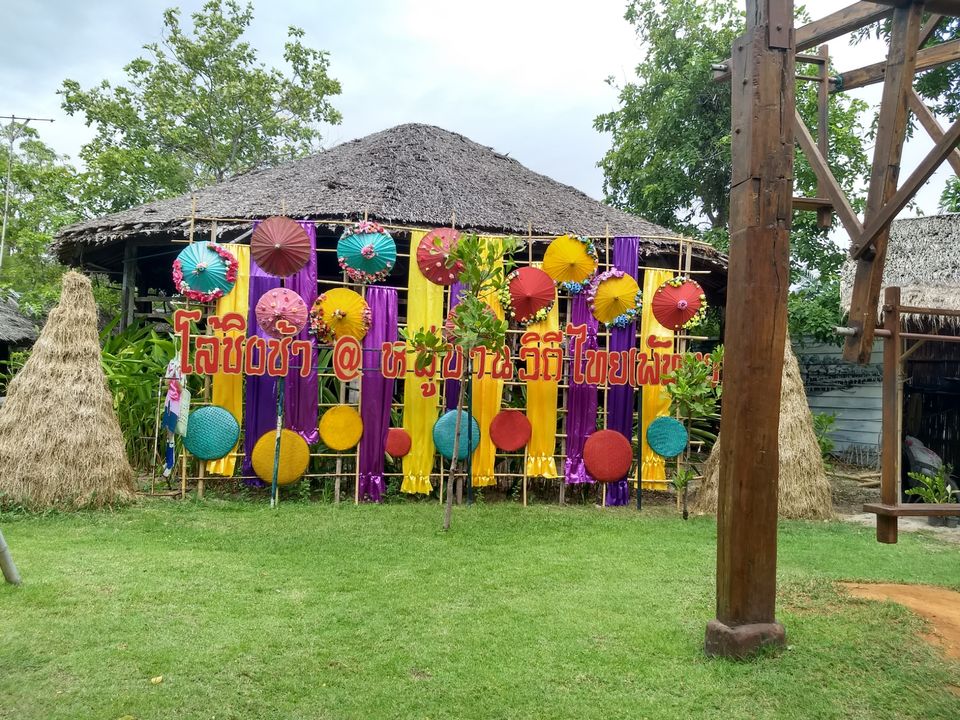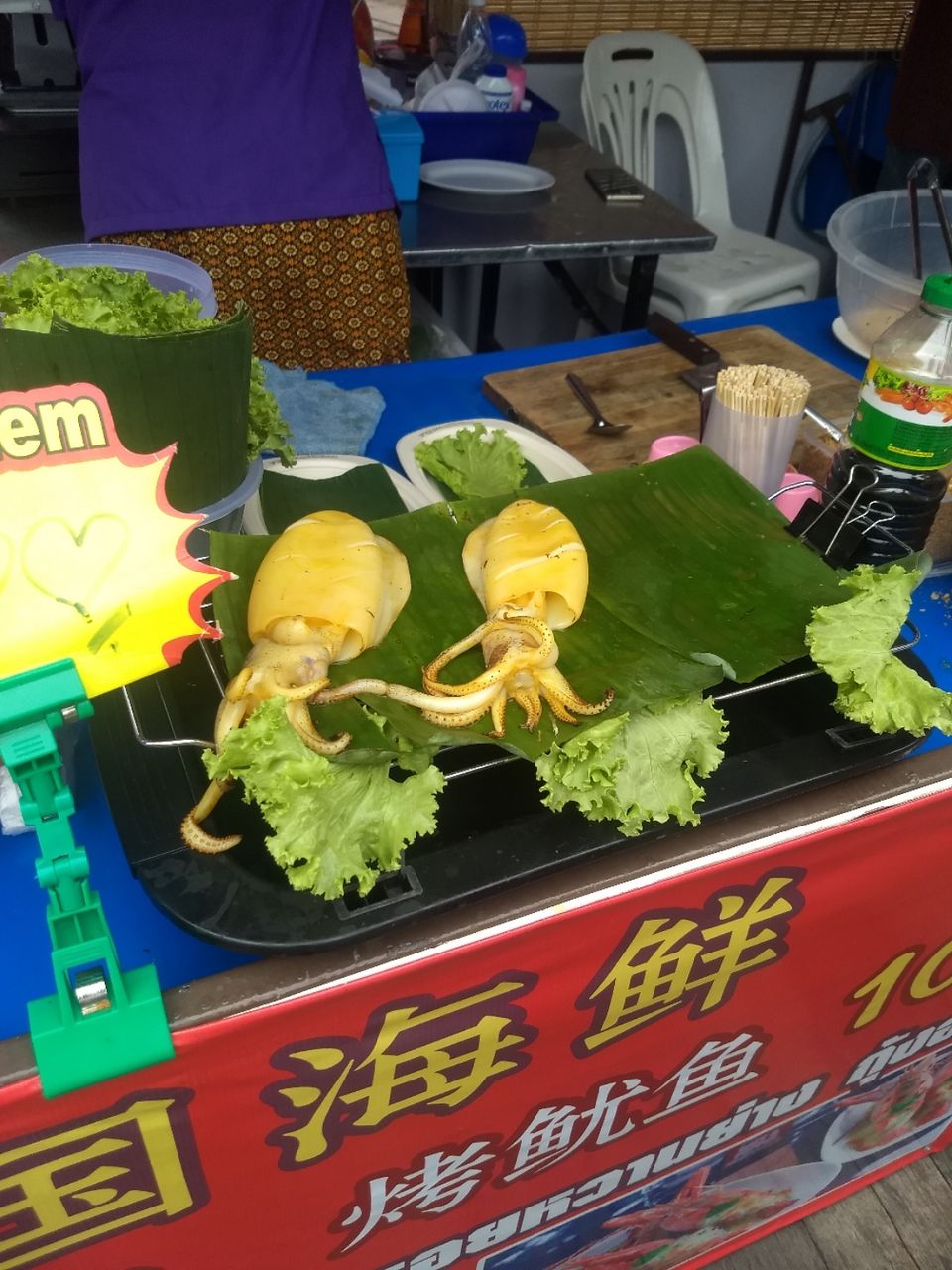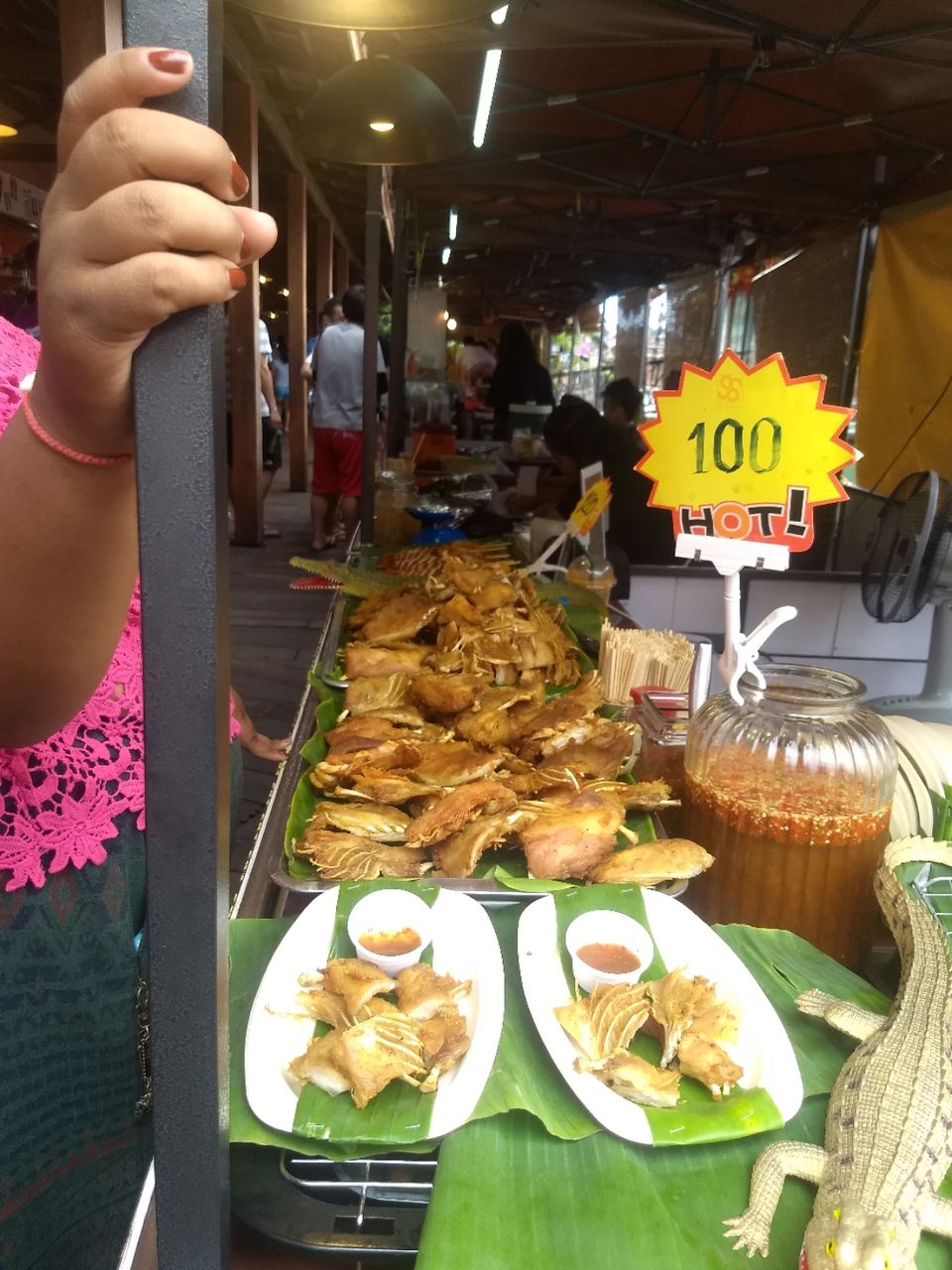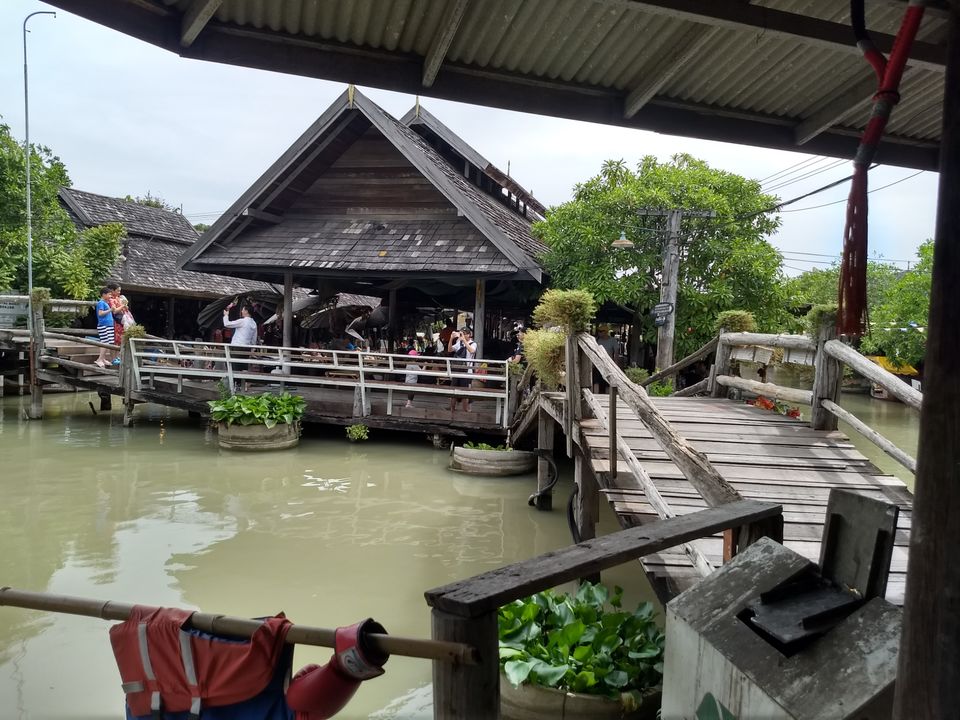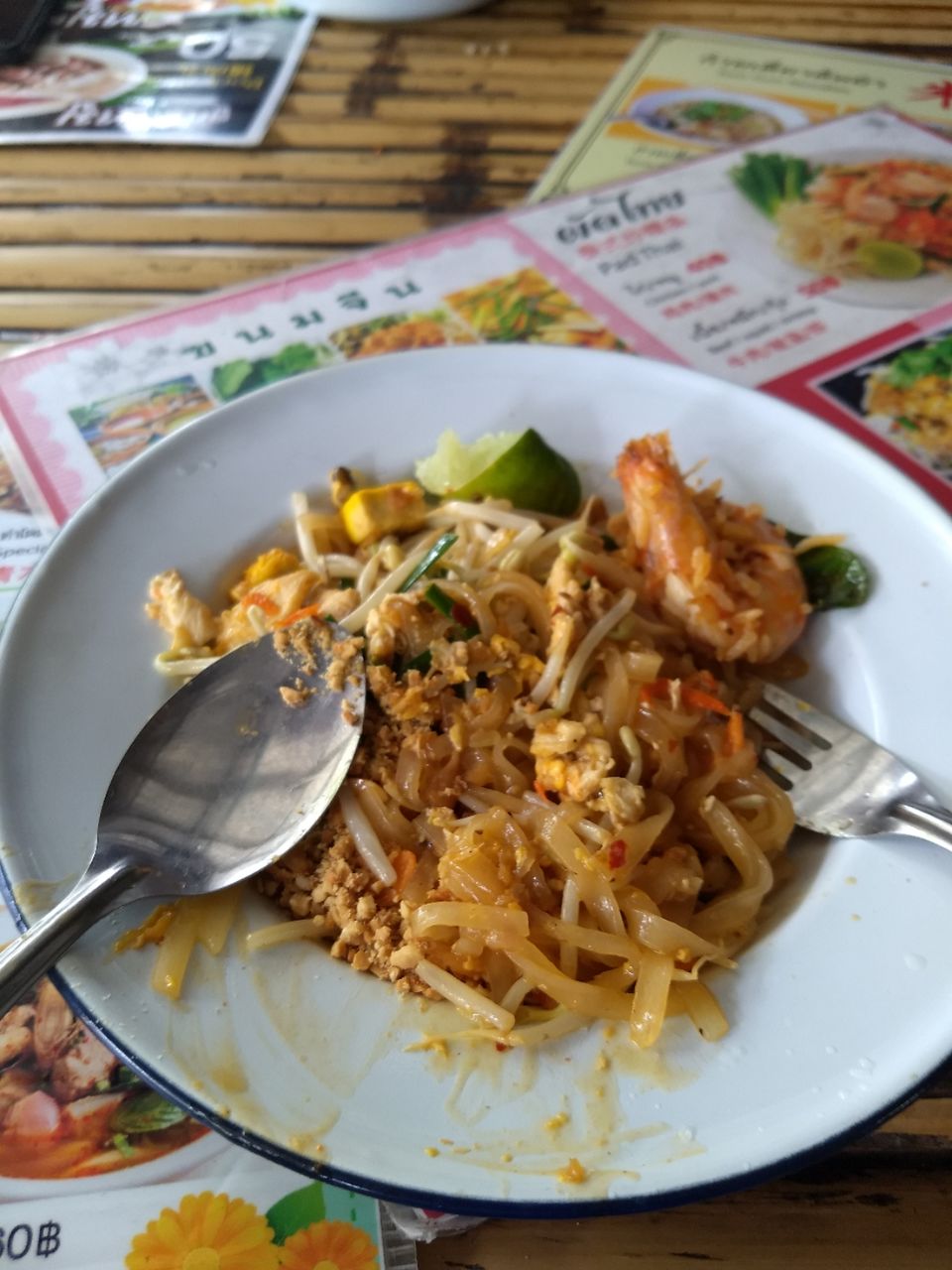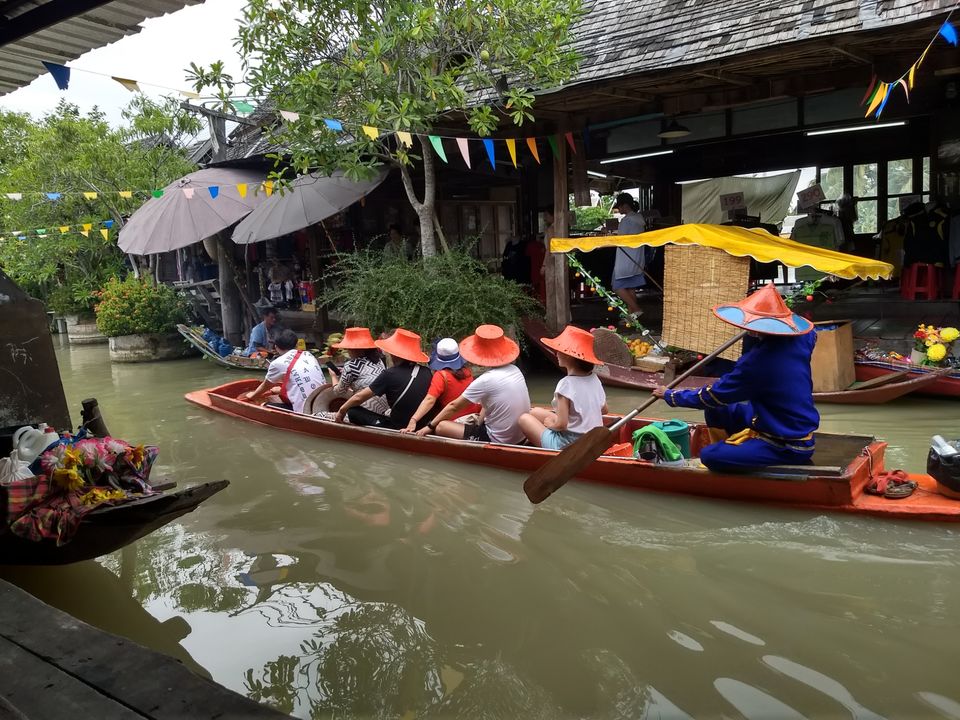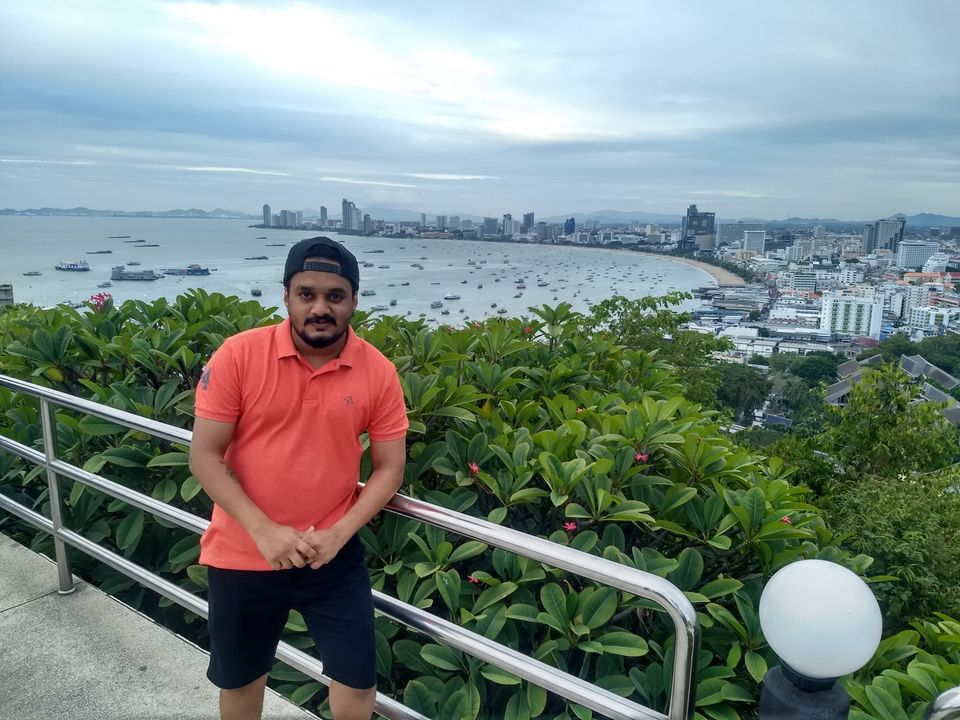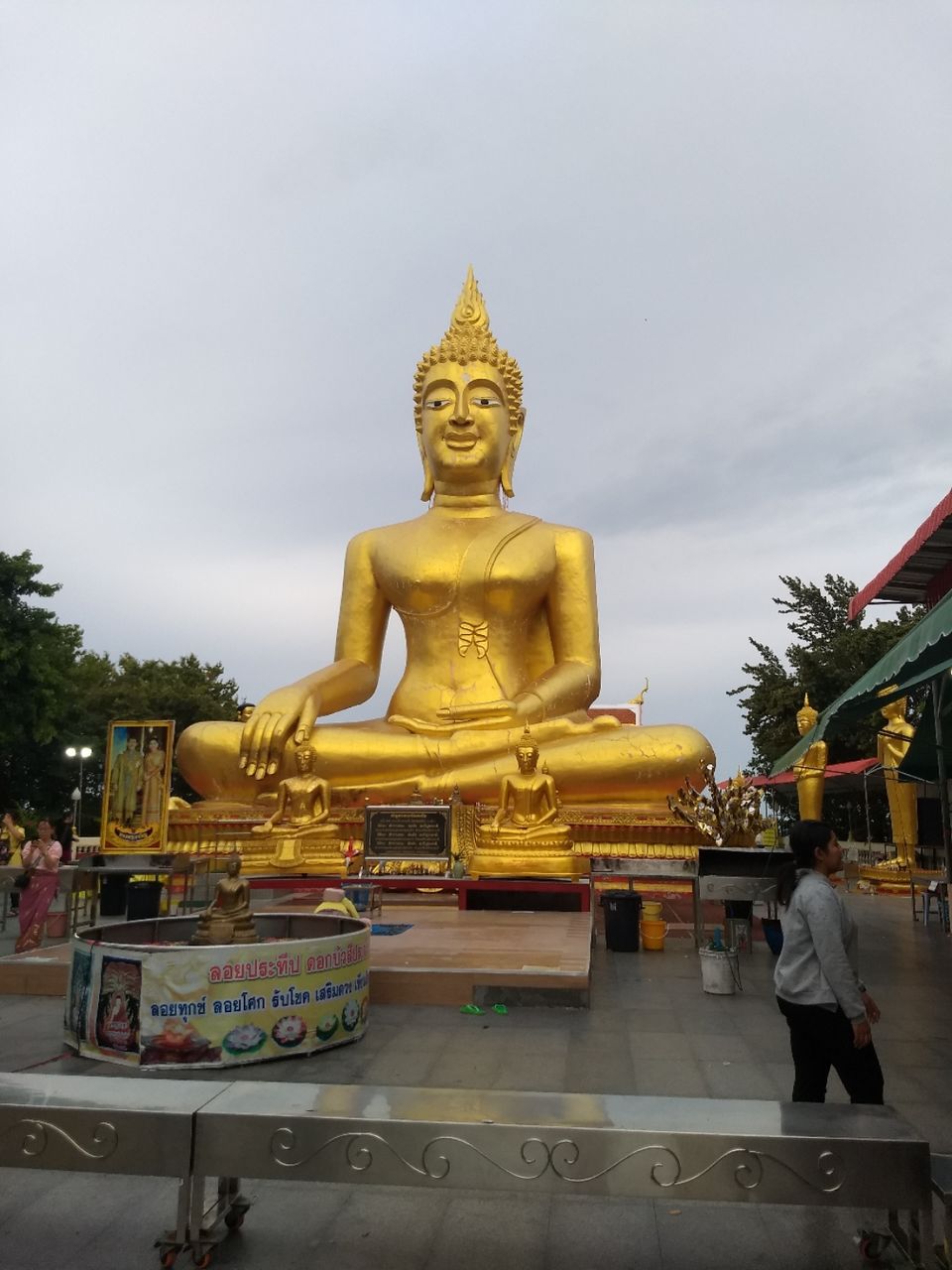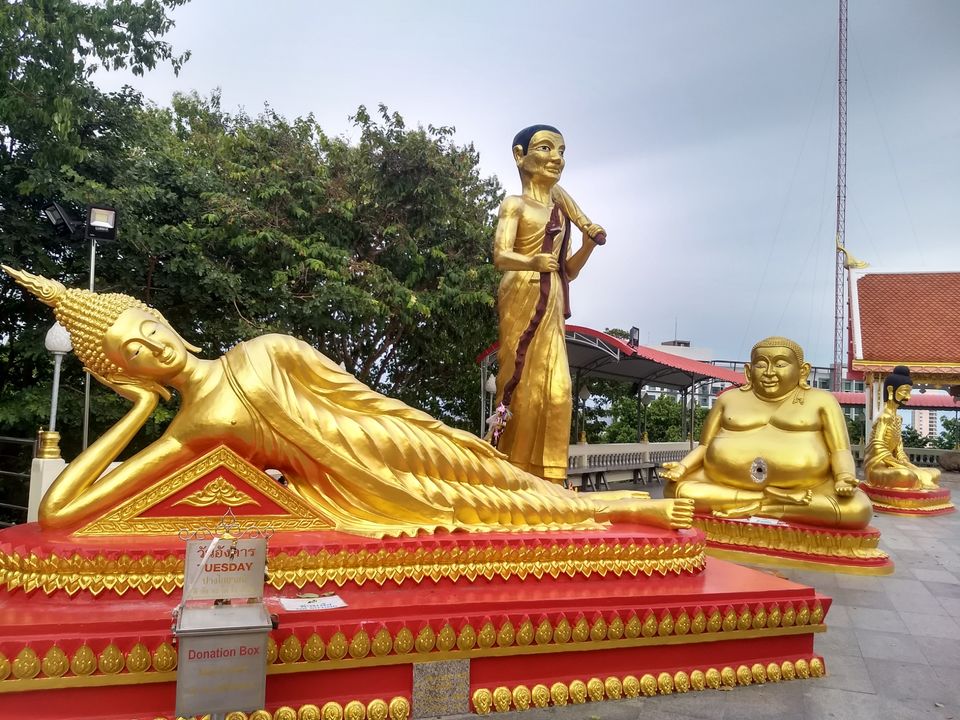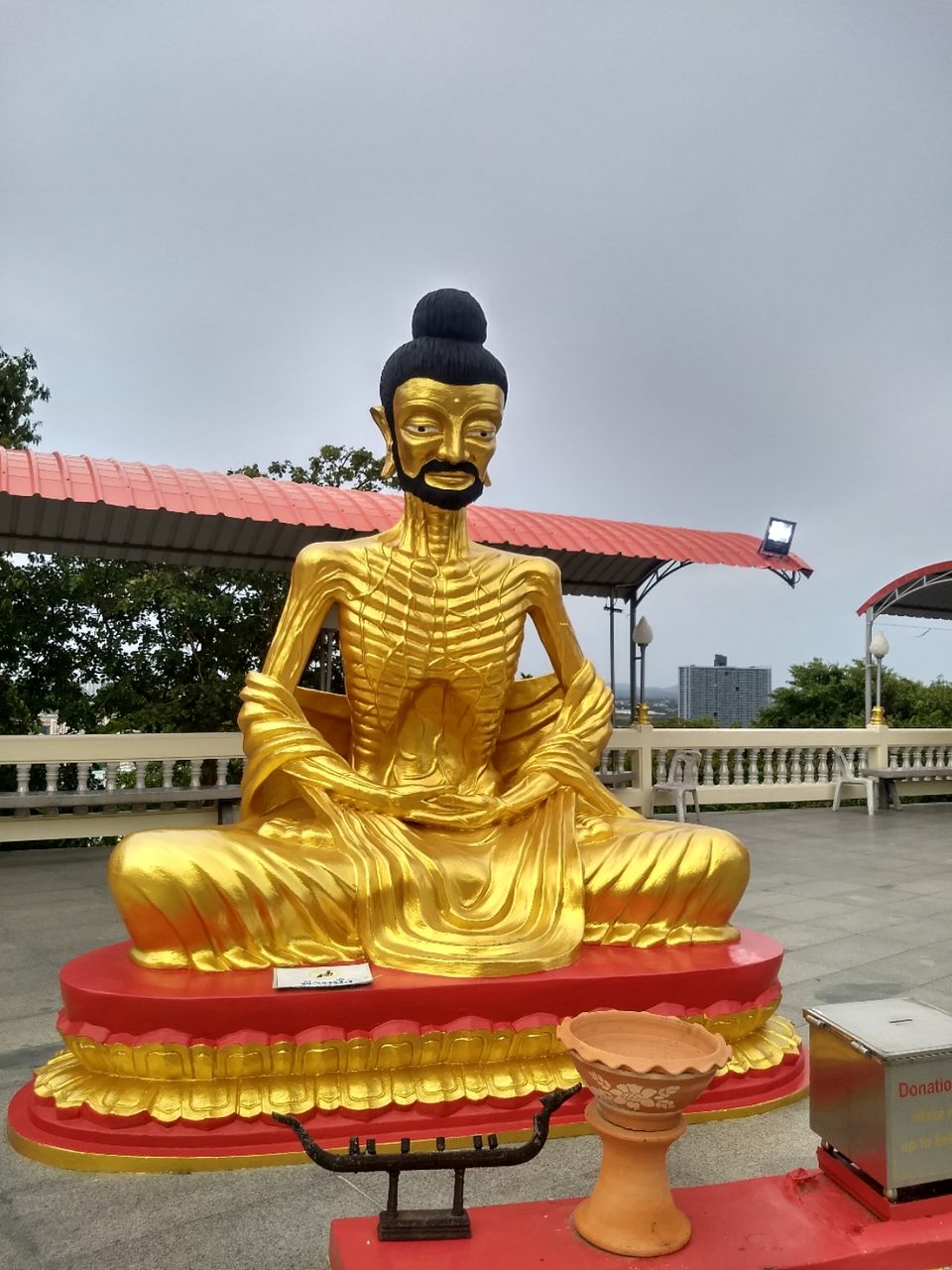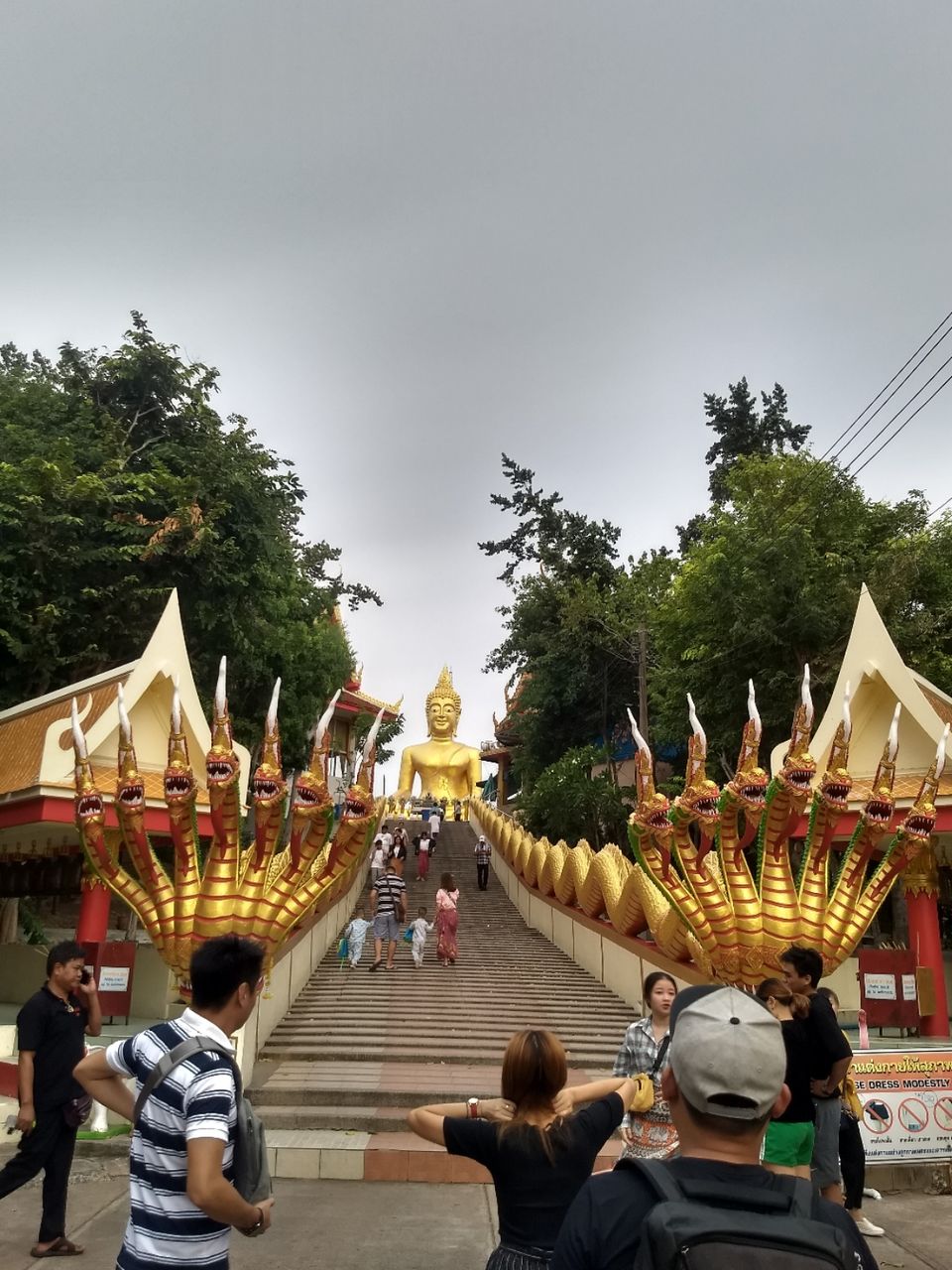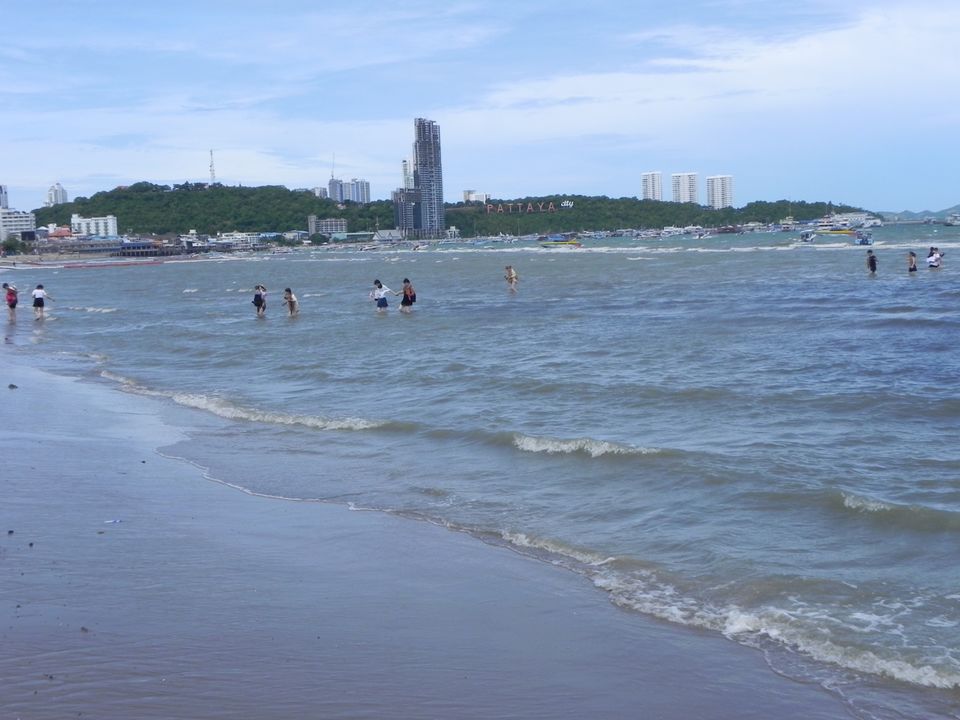 Bangkok
Bangkok as a city is so different than Pattaya. You have offices, buildings, BTS which is the metro system. The nightlife here is limited to some specific areas like the Khao San road or the Sukumvit road.
Luckily we got some genuinely good Thai drivers. They charged us even less than what we were charged for grab taxi. We took the same guy to take us to Bangkok as a bus ride was a bit time consuming.
Checked into our hotel after finishing our lunch. Plan for the early evening was to cover the temples and palace along side Chao Phraya River.
Chao Phraya River Cruise:
This one is a really good experience. I have seen more than 15-20 tour operators itinerary, but none included this in it. This should be a must do when in Bangkok. Chao Phraya River front is a well modernised, eye pleasing and offers a good view of the palace and temples surrounding it.
Wat Pho, Wat Arun and Grand Palace:
The reclining Buddha temple(Wat Pho) is a no miss too. The 3 iconic structures are right next to each other. Wat Pho and Grand Palace are situated next to each other on one side of the river and Wat Arun is on the other side. It is advised to finish you river cruise and get down at Wat Arun. Then take the ferry to cross the river which charges minimal cost. Then visit wat Pho and Grand Palace before taking a tuk tuk or a grab ride back to your hotel.
Sukumvit Road , Nana plaza:
We had our dinner at an Indian restaurant and headed straight to Nana plaza. We have heard a lot of infamous comments and reviews about this place. Now was the time to go and see for yourself.
Visited a couple of clubs after taking a stroll in Nana plaza. Reached our hotel at around 2am and went straight to bed! We could afford waking up late the next day since we only had to visit the Ocean world.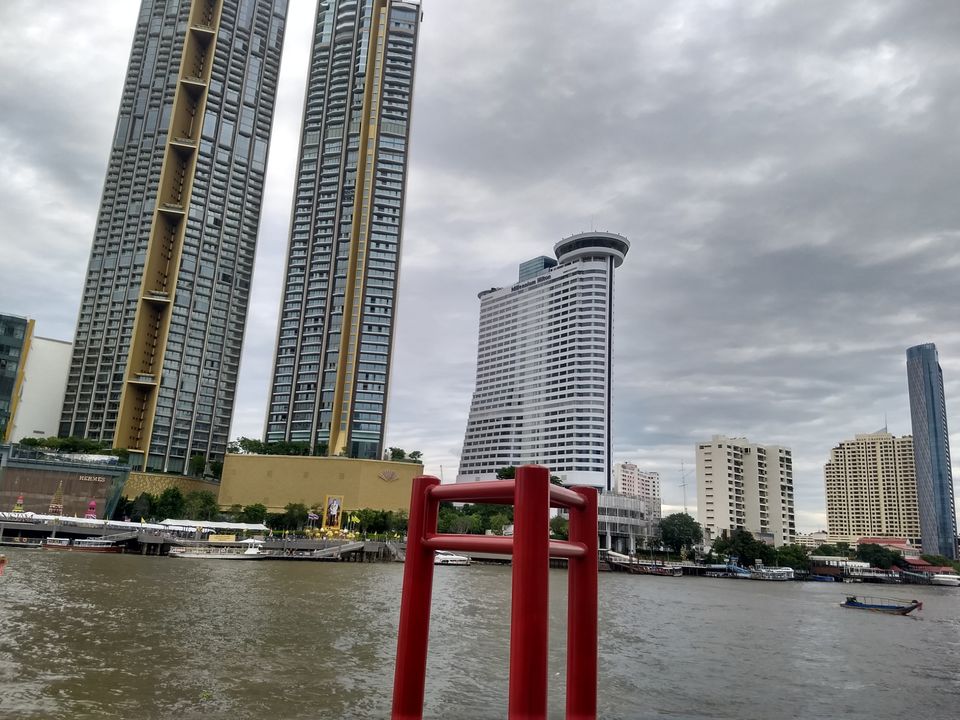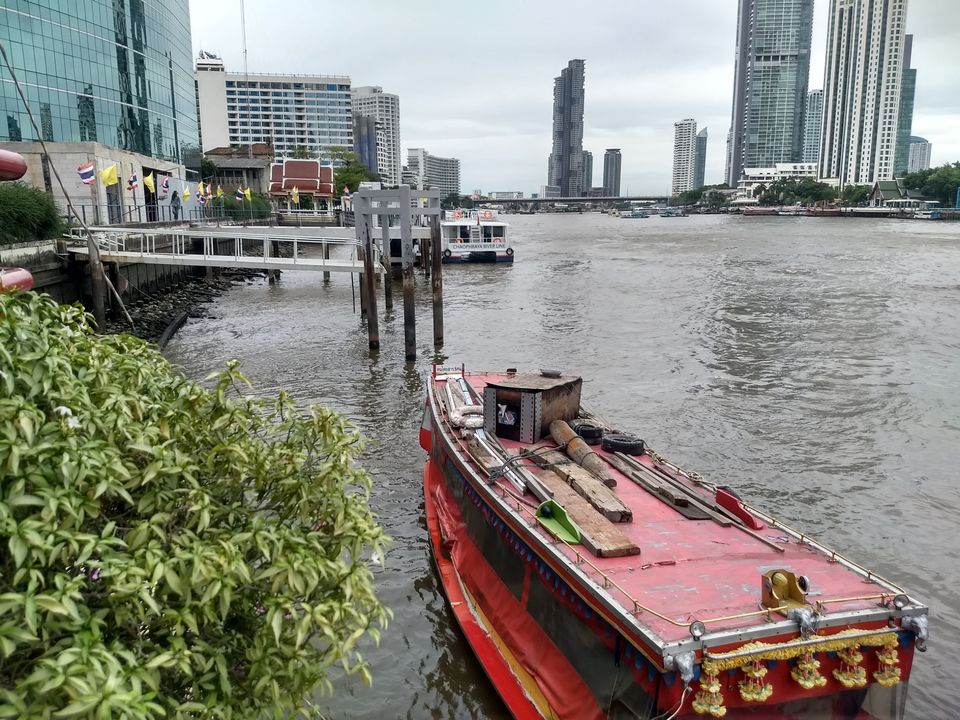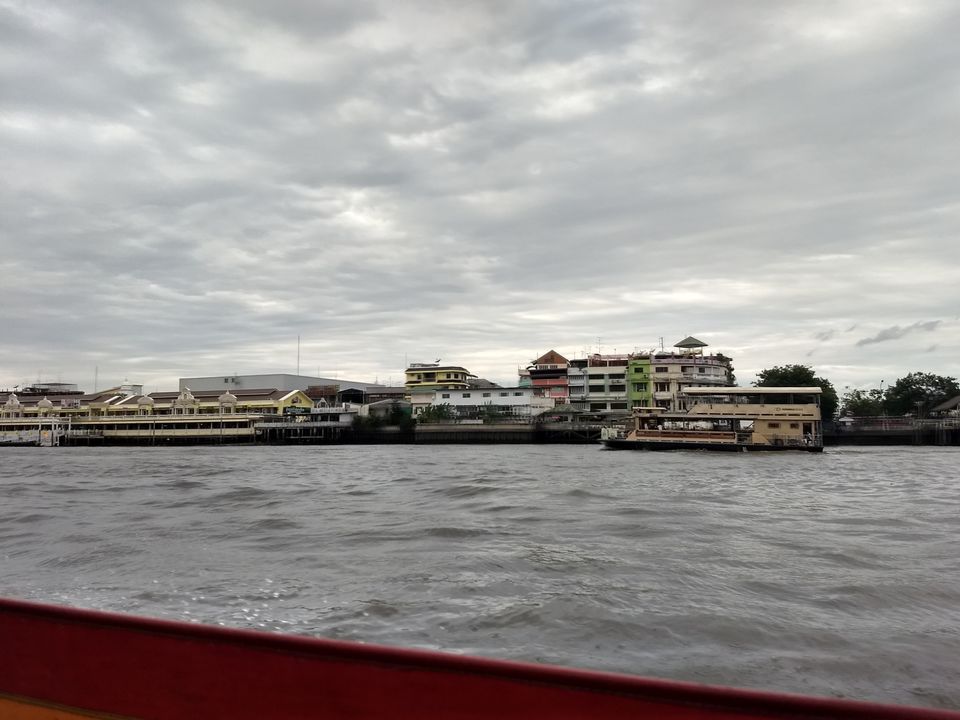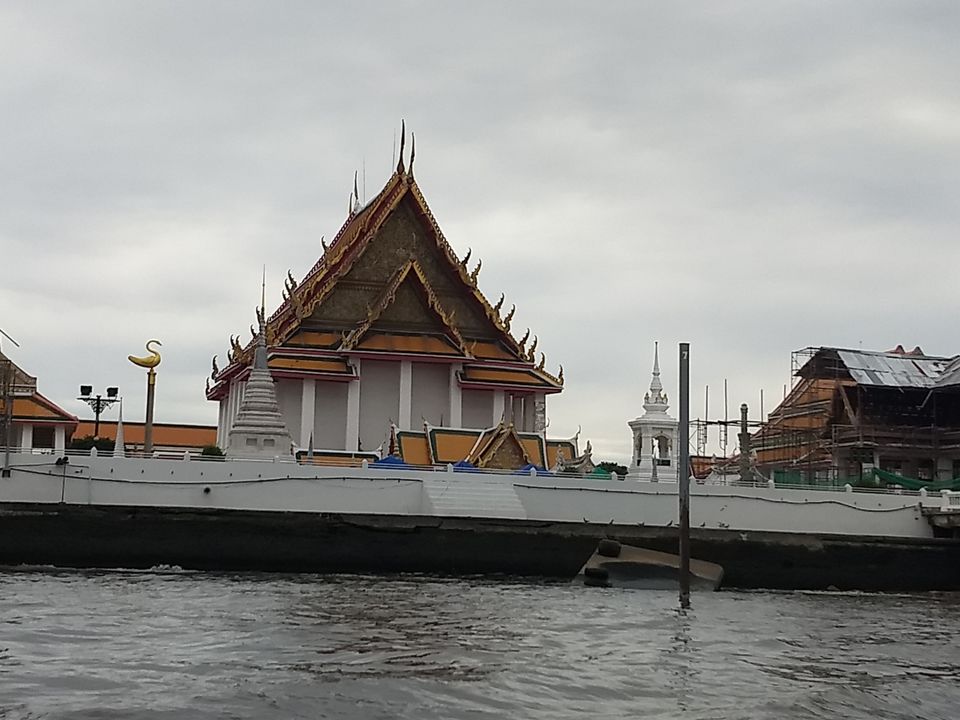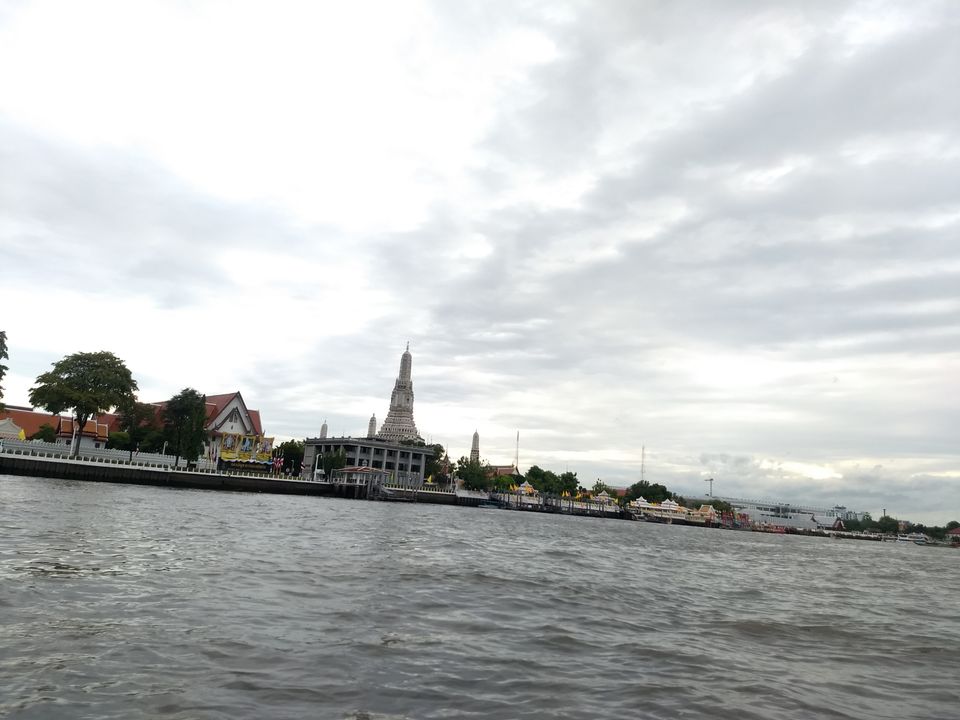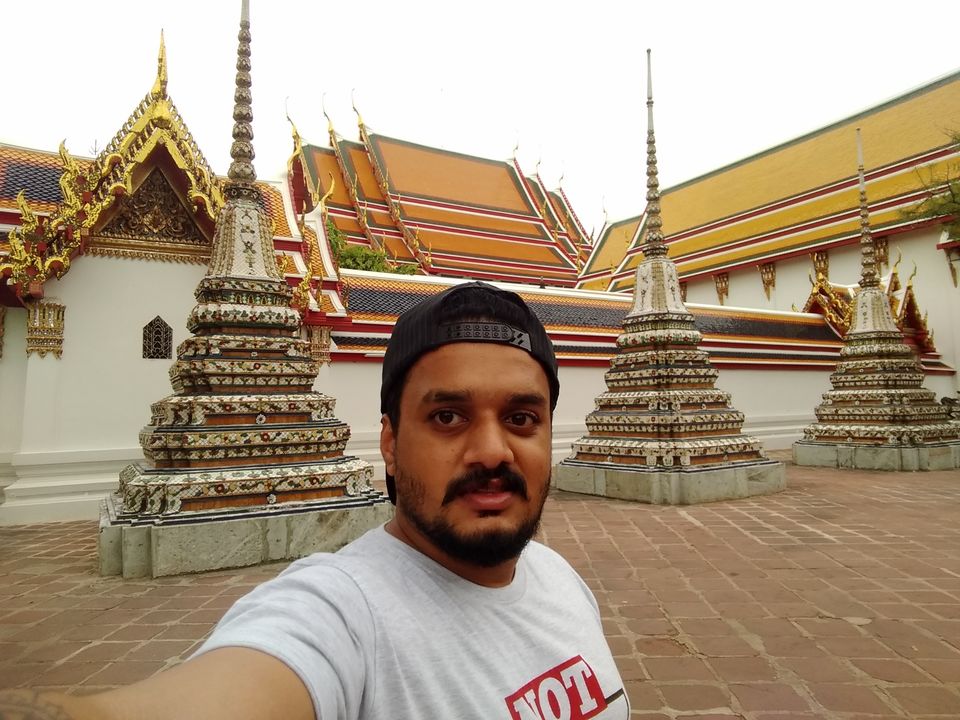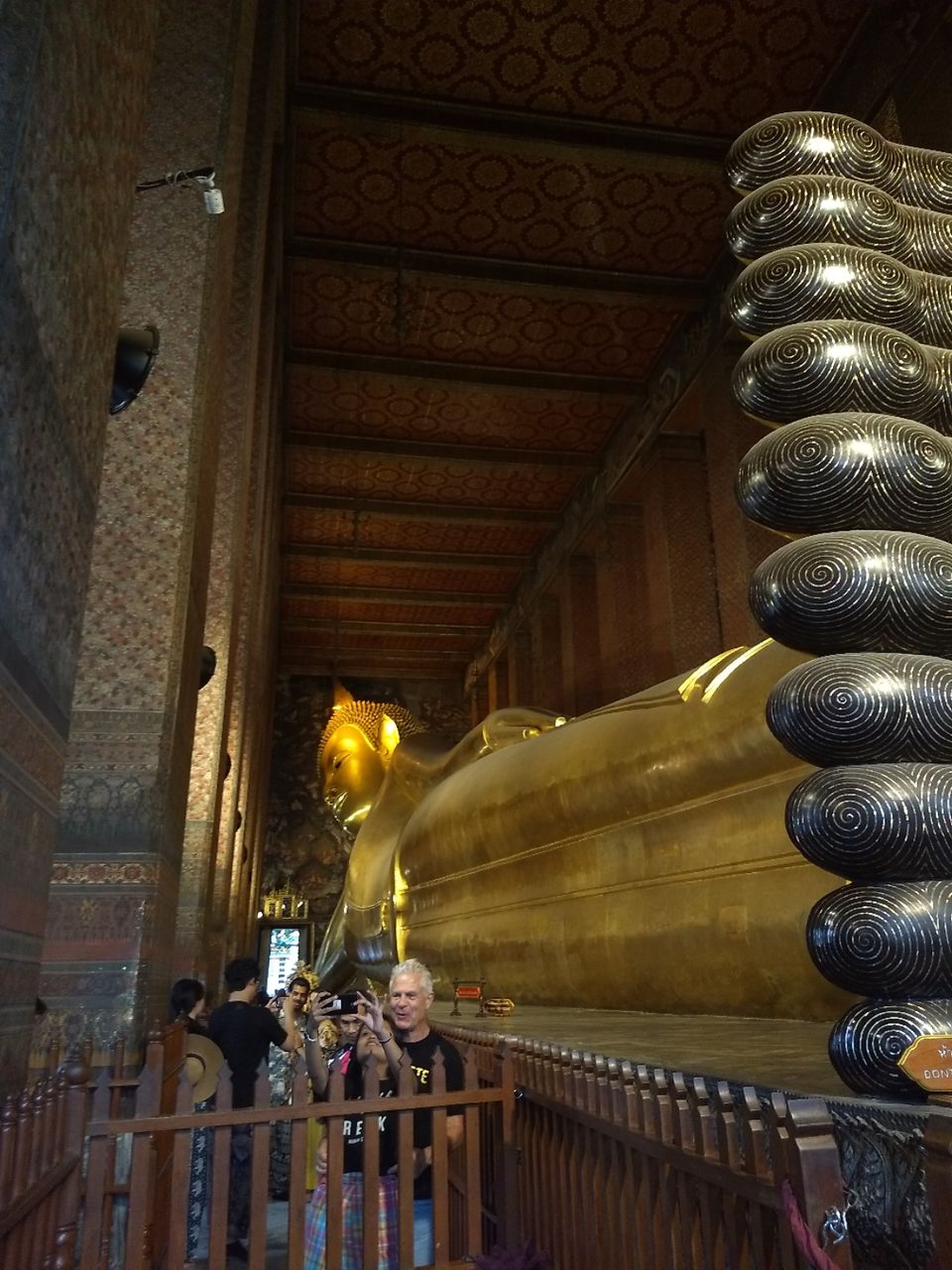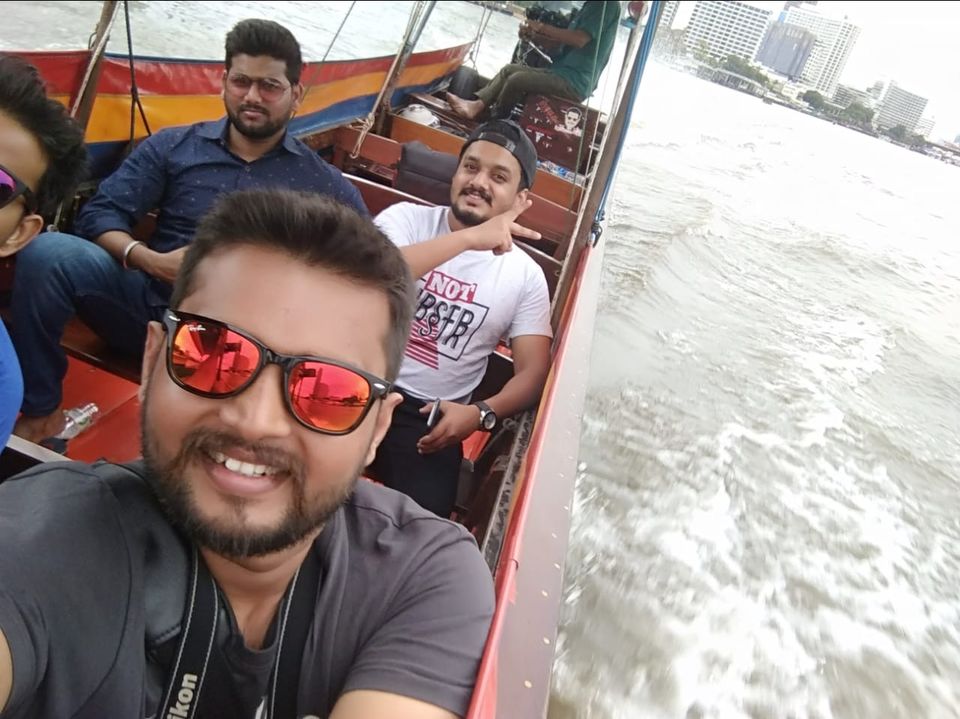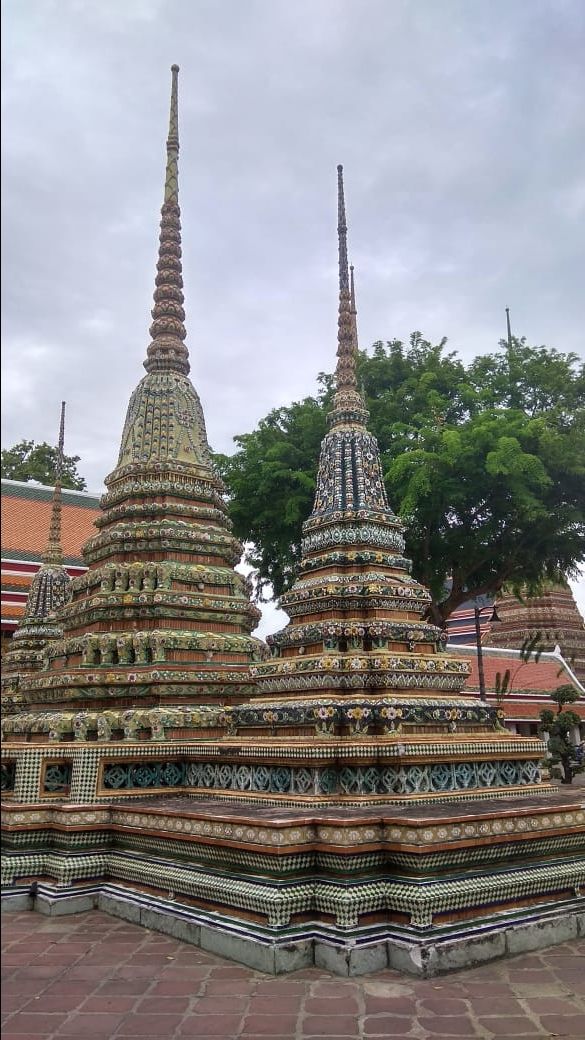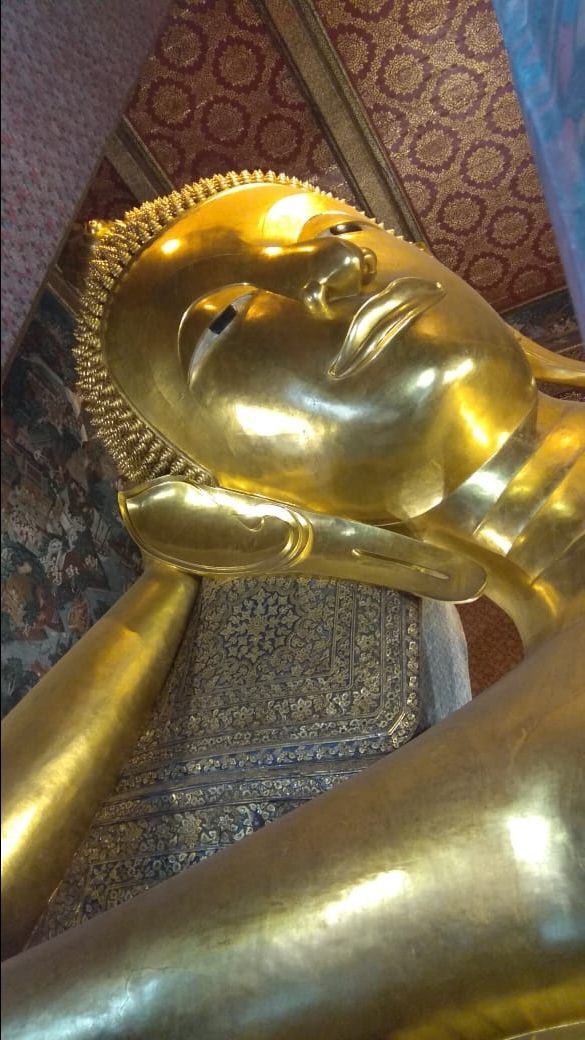 Siam Parong Mall - Ocean world:
Now it's difficult to describe this place in words. It's truly out of this world. First reaction- O M G! And we carried the same owe strucked expression after 2 hours when we came out of this place. Must visit place when in Bangkok.
So we finished our trip here. It was shopping time in the evening before packing our bags to head to the airport. We had an early flight the next day. Filled out bags with gifts for family and filled our soul with the experience and ambience that Thailand had offered, before coming back home.
As mentioned some key points to take note of when planning a trip to this Thai(Awesome)land.
- Klook app is one of the best things you can use. From sim card booking to booking your tours, you will get amazing discounts.
- Book the sim card even 1 day prior is ok. Also booking other activities from India itself would save you transaction charges and conversion charges.
- Grab taxi (Uber like app) is a saver in Thailand. It will cost you a bit more but when in group it is manageable. If solo and want to travel extensively around Bangkok, BTS daily pass is your best bet.
- Thai people are really a happy bunch of people and helpful to say the least.
- Bargain when in market. You will get the item you want for a price of your choice.
- Entry fees are much higher when compared to India for some tourist attractions. Search in Klook and book beforehand, you will get B2G1 offers for activities . Also Klook users get an exclusive VIP like entry. No need to wait in queues and they have a separate counter at each attraction.
- Currency best to carry is dollar. But you would need some baht too because visa process would require it. So if you can get Thai baht from any bank in India it would be well and good.
- Safari World which is recommended by all tour operators is a good place too. However you should have plenty of days in hand because this activity would need a whole day. Safari World and Marine world is situated at a very remote location from Bangkok. You can take a cab, else with BTS you would have to take 3 hops and a short ride before reaching here.