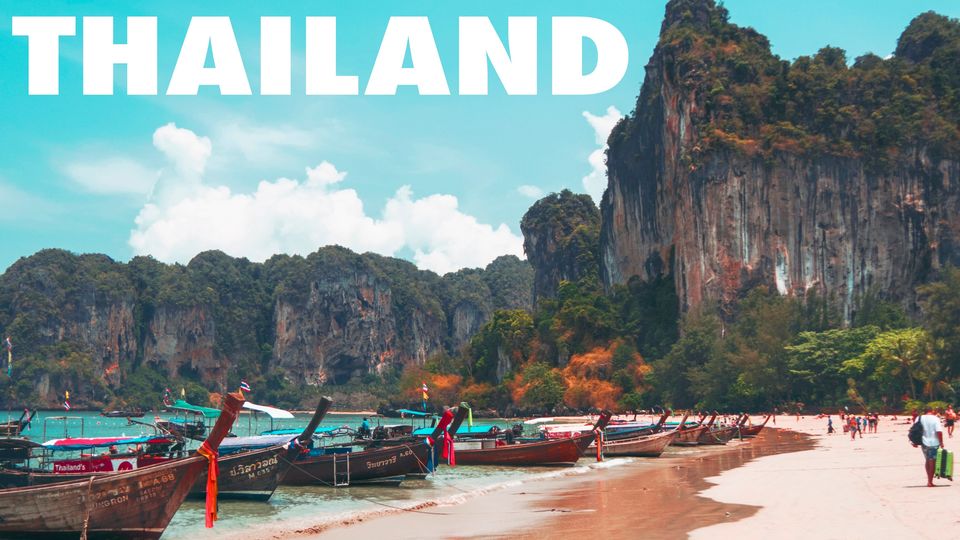 The land of free men- Thailand is one of the most beautiful countries of the world. With pristine beaches, alluring marine life and spectacular temples and architecture, Thailand is on the hot-list of every traveller. One may just enjoy and relax on the white sand beaches or one might just plan an itinerary to explore the God's divine country. But the hassle that every traveller faces every time a plan is made, is regarding the formalities involved in the Visa process.
Good News! Thailand offers Visa-on-arrival for most countries and India is one of them. Lucky us!
For Visa-on-arrival, as you board the plane to Bangkok, the flight staff hands over two slips- arrival and departure slip, which look like this: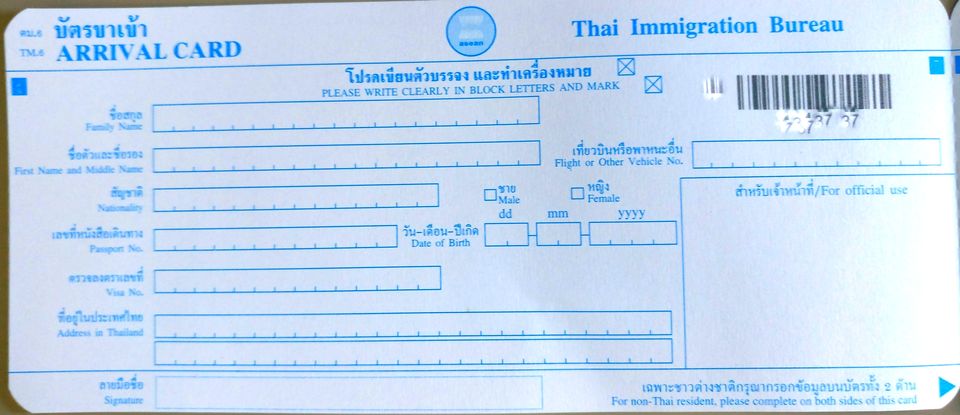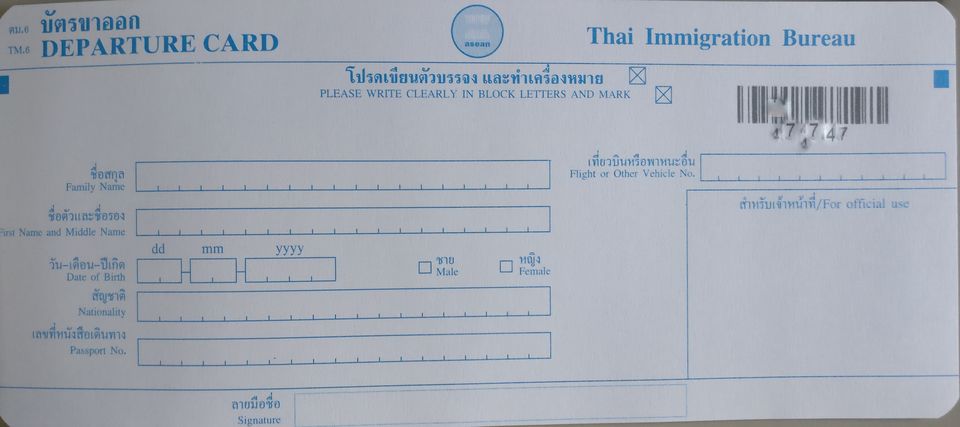 · You need to fill both the sides of the slips with your First name, last name, nationality, Passport number, date of birth, flight number and gender. Remember to cross the correct option and use block letters to fill the slip.
· The second step is to successfully and safely land in Bangkok and before collecting your checked-in baggage, proceed to the Visa-on-arrival counter. You can ask the staff members for directions if need be. However, the boards are all over the place that will guide you properly. Having reached the visa-on-arrival centre, you need to take the immigration form and stick your photograph on it. Fill the form completely and then put it along with the other necessary documents (list given below). Again, use block letters to fill the form.
Here is a list of documents required for the Visa-on-arrival Document Verification Process:
1. Passport with a validity of at least six months
2. Immigration Form that can be taken from the counter and filled with correct details (to download the immigration form, click here)
3. 2 Photos (4 cm x 6 cm)- 80% face visibility
4. Arrival Card (duly filled) (keep departure card safely)
5. Proof of Accommodation (Hotel receipts)
Note: If you are planning to stay with a friend or relative, you need to have an invitation letter for the same by your host and their Thai ID proof
6. Proof of Financial means (10,000 THB per person ~ INR 20,000 per person)- Bank statement with bank seal is the most appropriate document
7. Return Ticket for your travel
8. Boarding pass
9. Visa Fee (2000 THb per person)
Note: Till 31-08-2017, the Visa fee has been reduced by 50% and it is 1000THB per person
· Once done with the Immigration form, proceed through the gate of the visa-on-arrival office. You will see two different sections- one will have a long queue which will be the line for the regular VOA (Fee- 2000 THB); the other shorter queue will be for the fast-track VOA. If you are in a jiffy and your time is a problem, you can spend some more on Visa fee and opt for the fast-track process. The regular process will take around 40-45 minutes.
· After submitting your documents successfully along with your passport, the official will issue a counter/ token and ask you to wait in the waiting area. The wait is about 5-6 minutes and then the file containing your passport and Visa fee receipt will be handed to you.
· After this, you will have to proceed to the gate where the much-awaited stamp will be put. Your photo will be clicked and entry into Thailand will be granted.
Remember to keep your departure card safely for return to your homeland.
Thailand Visa-on-arrival is not a complex process. One has to be absolutely ready with the documents and the other paperwork and the process might seem like a cakewalk. So, good luck, be ready and be confident. Use lists to cross-check the documents and do not forget to keep the originals.
For a detailed itinerary of Bangkok, click here.
To watch our 'Trip to Thailand Teaser', click here.
To go through a quick photo tour of Bangkok, click here.
For other queries, email us at footloosebackpackers@gmail.com
You can also check out our blog here.
Have a safe and successful trip to Thailand!