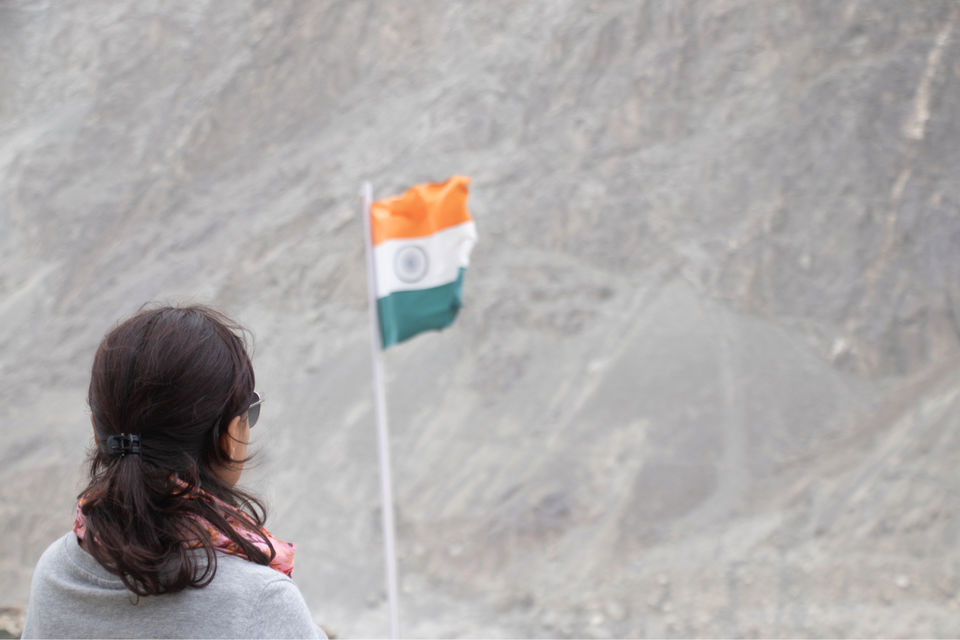 Thang Village :
It is 10-15km from Turtuk. To go beyond Turtuk you need permission from the Army and after that this is the Northernmost that the Army lets you get to. You don't get to visit actual Thang village. You can get to stop 2km away from village.
This place was under Pakistan control till 1971. This village was open for tourists 14th April 2018 onwards.
You can see a fence which denotes the LOC and 100 meters on each side are No Mans Land. The best part is that a certain Gentleman over there even gives you a guided Tour and shows you stuff like the fence, Indian Army bunkers, Pakistan Army bunkers, India Flags on the Peaks as they dominate the heights. I was lucky to get the sight of Indian flags on top of mountains.