After having the breakfast or say brunch, We were ready to start our Kheerganga trek, with full energy and excitement. We were staying in a decent hotel at kasol, So we left our hotel at 11:30-12pm as much as i remember and headed towards the barshaini from where we were supposed to start our trek to Kheerganga. So we took the local bus as we were on correct time for it.. I forgot to mention we were all 4 19 years old boys(Friends from school time) on our first trip without our parents. Which was a big thing for us, lol.
On the way to barshaini from kasol we had a stop at Manikaran, where we did not spent much time as we had to stick to our plan, which was to reach the barshaini at time to start the trek. So, we took another bus from there to barshaini and had a great time tbh. We had no clue what was going to happen with us in next few hours. And we reached barshaini and started our trek with full excitement and enthusiasm.. After completing almost 4kms we were about to reach TOSH, yes tosh, and that's because we didn't know much and without asking more information we didn't took the turn towards the Kheerganga trek, we didn't knew how much we were screwed right there. Luckily before reaching tosh i asked a localite how much we need to trek more to reach Kheerganga and he replied that it was the way to tosh, not Kheerganga. All of sudden all our happiness was gone.. as were trekking in wrong direction.. still we started to go back down to move towards the Kheerganga and After clicking some good pictures of each other we again started trek towards Kheerganga and it was about 3 or 4pm but still were happy and had rough idea that we will reach there in about 4 hours and some more localite asked us where were we from to judge us if we can reach the top by the time, and advised us to move fast.. and tbh we started doing our best and enjoying the trek while clicking pictures and we also took a break to eat and drink something for energy. We were just walking in the feel of those mountains and our first independent trek with some music with us.. and that feeling was something that i can't explain.. beauty all around us.
And then it was about 6:30 or 7pm we were near a small bridge(where it was loud noise of water flowing under it)and it became so dark suddenly in about half hour that we could not see our way ahead. In our minds we started to feel that terror of being lost but we did not show it to eachother.. but at that bridge only we could not find our way ahead and started to lose our calm and then at a very far distance we saw someone flashing the light towards us and all of us were having our phone with us with the flashlights on.. And the things i am going to describe ahead took place exactly the same way i am going to explain..(no exaggeration) That light, That light of hope we could see.. was coming towards at a really high speed.. and we were so scared as climbing down from a mountain at that speed was very very difficult. And as soon as the light was reaching us.. we realised that it was at much higher level than it should be for a person holding a torch and at that moment.. We were shattered.. but guess what, when we had a clear view, we saw a boy(maybe 22-23 year old) with quite long hair and he was having a headlamp with him. And he was like chill guys relax, i guess he read our faces correctly, haha.
And from there he took us with him and during the trek he came to know that he was a frequent trekker and had completed this trek about 12to15 times and we became so happy and started thanking god that we were sent such great help. He was so quick, and we were so tired that it was very hard for us to cope up with his speed still we managed and he helped us too with it.. And after that something happened which i cannot forget my entire life!! Now we were 5 people and the boy we met was leading us.. and i was at the last as one of us was very tired he couldn't move so i was helping a bit from the back at that time we just wanted to survive that night safely.. nothing else..
Because of landslide that had happened few days ago even with that boy with us.. we lost our track and then we had to go from very hard track which was almost 45-60° inclined! And there the one friend i was helping to move, somehow fell down on the ground completely and at that moment he had no way to stand up as it was so inclined and i was holding his hand and used other hand to stick to the ground and at that point he told me that if i leave him, he is gone.. and after hearing that.. i was completely shattered or i should say afraid and then we started to ask for help immediately and then the other boy who was a experienced trekker.. somehow helped us.. i don't know how but he managed to save us from that position at which both of us were struck. And then we only wished to survive that night safely and then after covering some distance.. we saw some lights and got back on the main trek somehow and rested for a while and then we left and started to move further and finally reached a cafe where we met two more groups and they were also lost but after meeting each other we were so happy and relieved and they told us not to proceed further as there was no way we could reach the top and we were scared too because of what we had seen but that trekker we met decided to move further and left, And we together with other 2 groups stayed there and was just wishing that the boy who saved us was safe. And then we had a good time at the bonfire sharing our stories to each other and they told us that they were saved by a dog who took them to the cafe by leading them which was just incredible (i know it's easy for a mountain dog) but still we were amazed and then it was so cold that we slept in our camp there wearing our jackets and with 3 blankets haha.
Next morning we were all sorted and had our breakfast of Maggie and omlette and my friends were like we wish he is safe or if he was someone sent by god lol and i told them he would be enjoying his stuff at the hot spring at the top and wish one of the group with us.. we moved towards the top by gathering all our strength.. And finally after about 1 hour we reached the top guess what we found that same boy having the bath in the hot spring and after that everything went very good we came down comfortably with some really cute and helping dogs helping us.. But that bath that we took in the hot spring helped us alot by relaxing us like heaven! And this trek is something i can never forget and thought that i need to share this story so i found this platform and did!
But here i could not share everybit of it as it was really hard.. but yes i tried hope you like it! it was all 100% real and accurate!(Please do ignore grammatical mistakes if i did some)
#nighttrek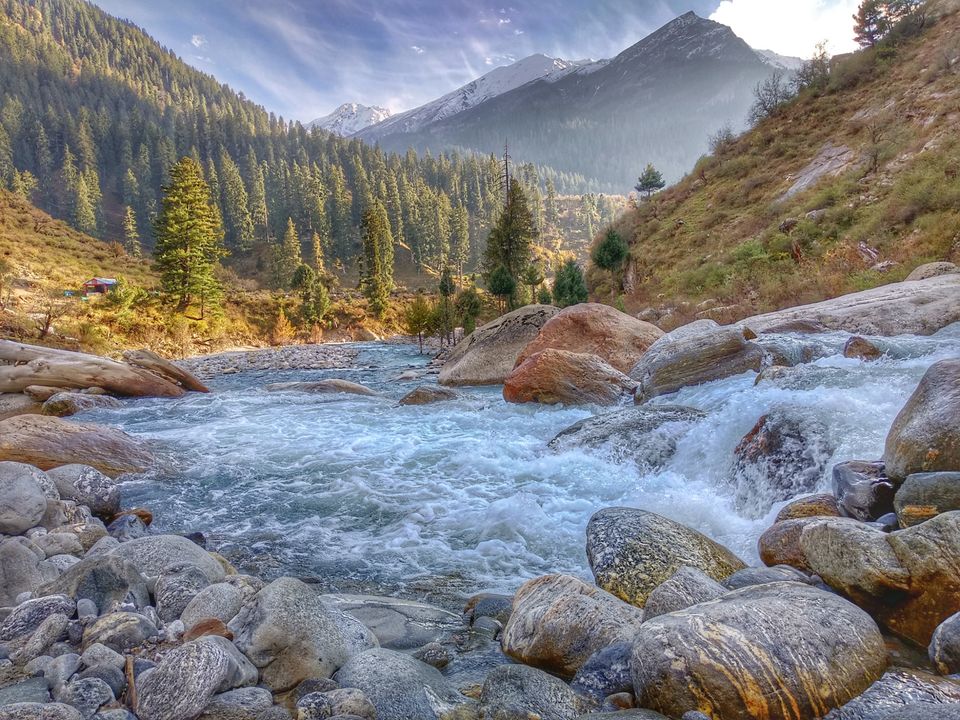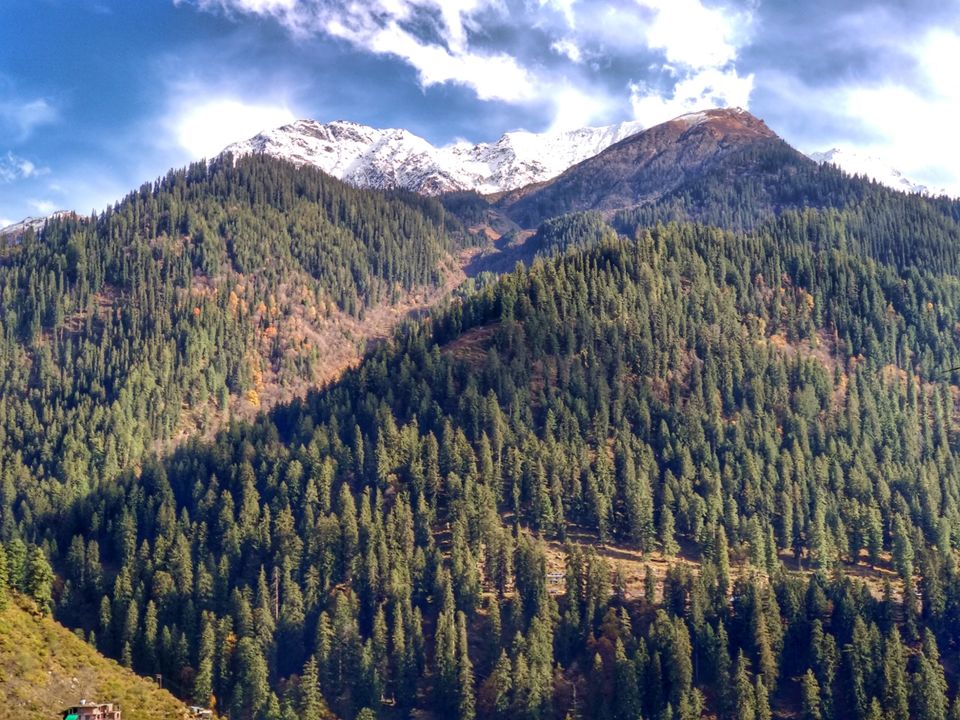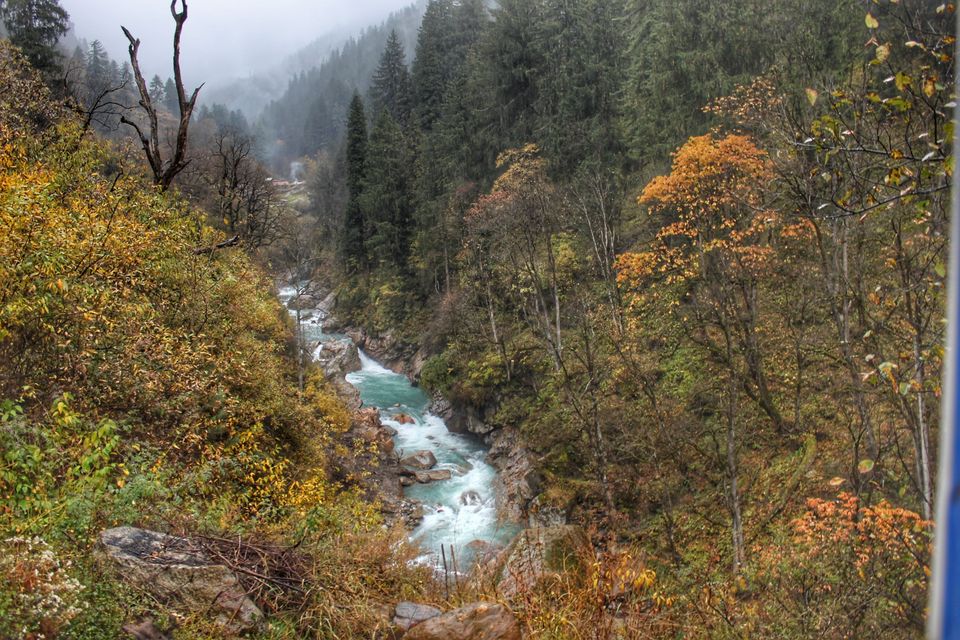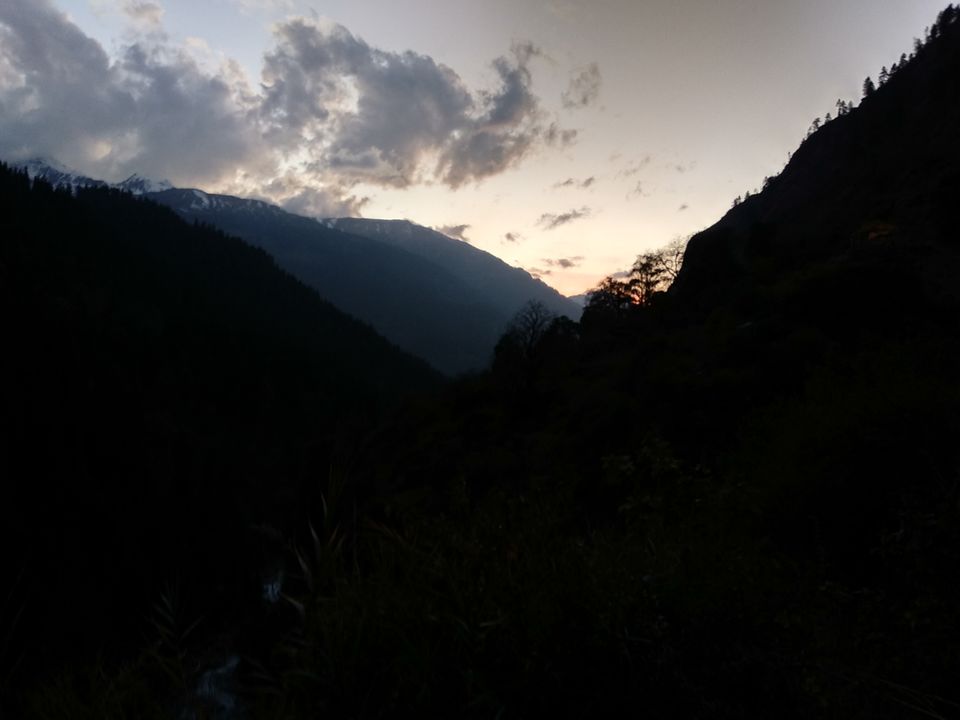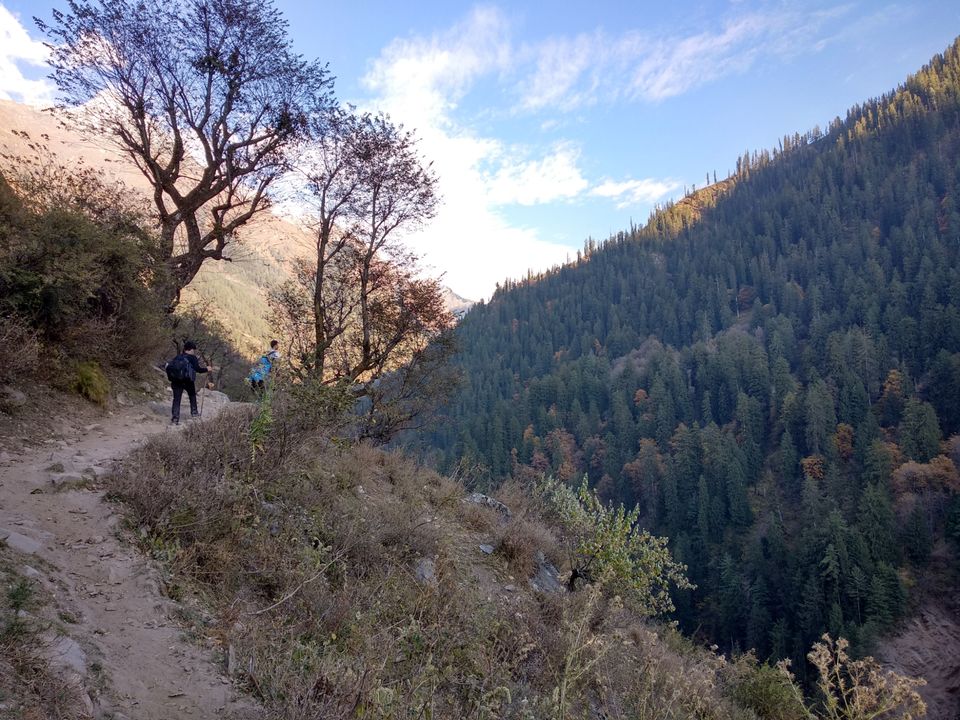 Here are some good pictures i clicked during the day time as at night we were not in the state of clicking pictures and light issue was also there!