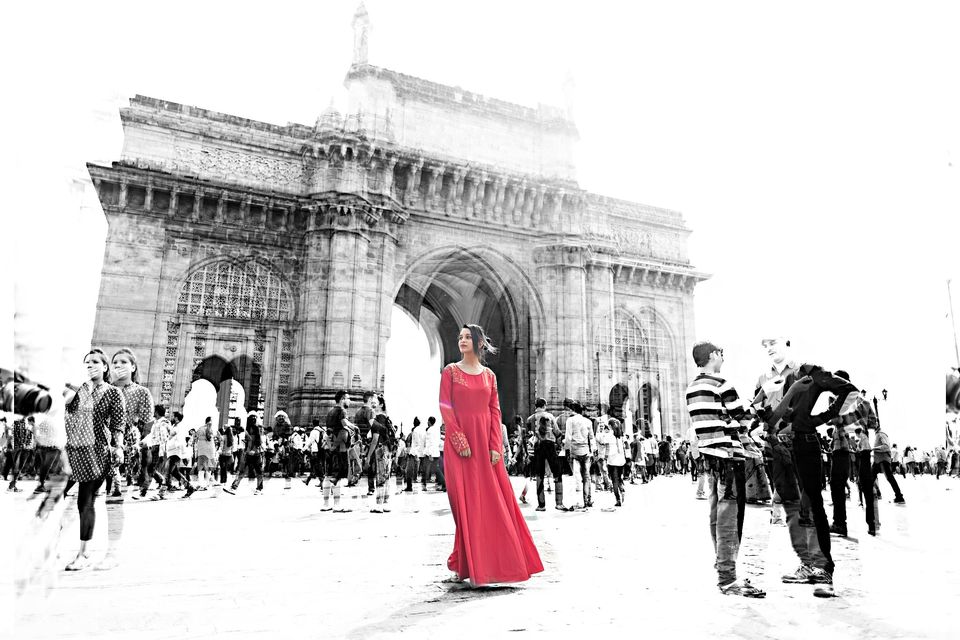 Bombay. Bambai. Mumbai.
No, it doesn't have the prettiest sights. No, it doesn't have pristine lakes or snow capped peaks. It's hot and noisy, there's smog up in the air. Hundreds of people spend their entire lives on the street. You'd probably be better off spending a vacation somewhere else. But that's exactly where this city wins. It was never designed for vacationing. It is meant to be a home. A city that bears the weight of a million dreams every day. A city that feeds a businessman in a Mercedes, but also finds something for the old man living under the bridge. Once you've lived here for few years, even its chaos seems organized.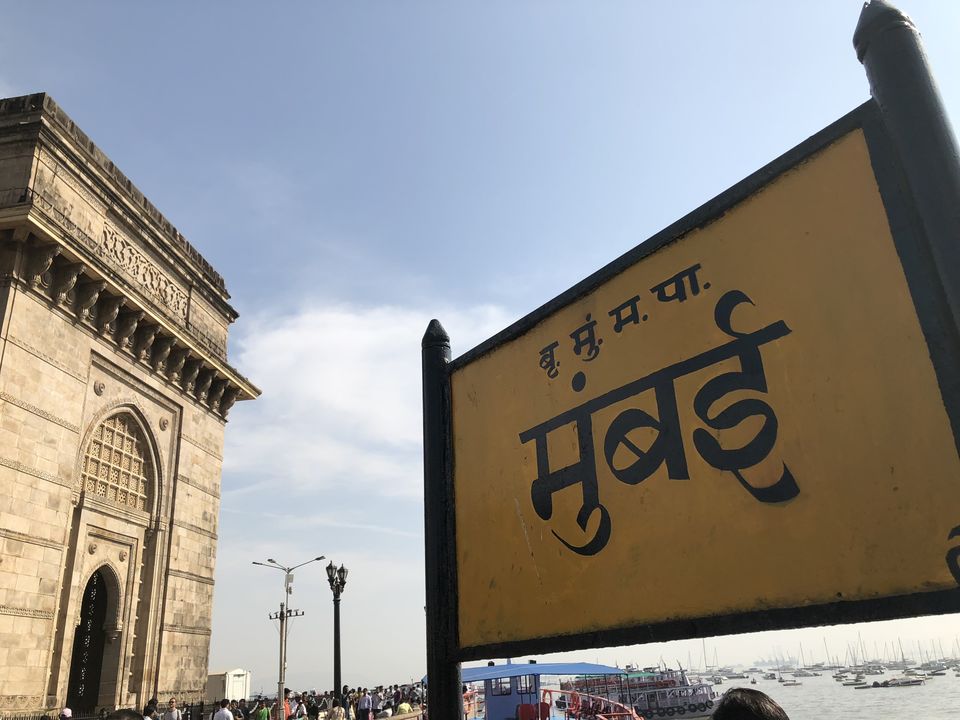 Bombay is an emotion, deep down a feeling which is difficult to detach from. And frankly, it's a task being a tour guide in your own city, especially because everything I think is normal may be a surprise to the outside world. That said, I'll try my best to make it as interesting and as less touristy as I can.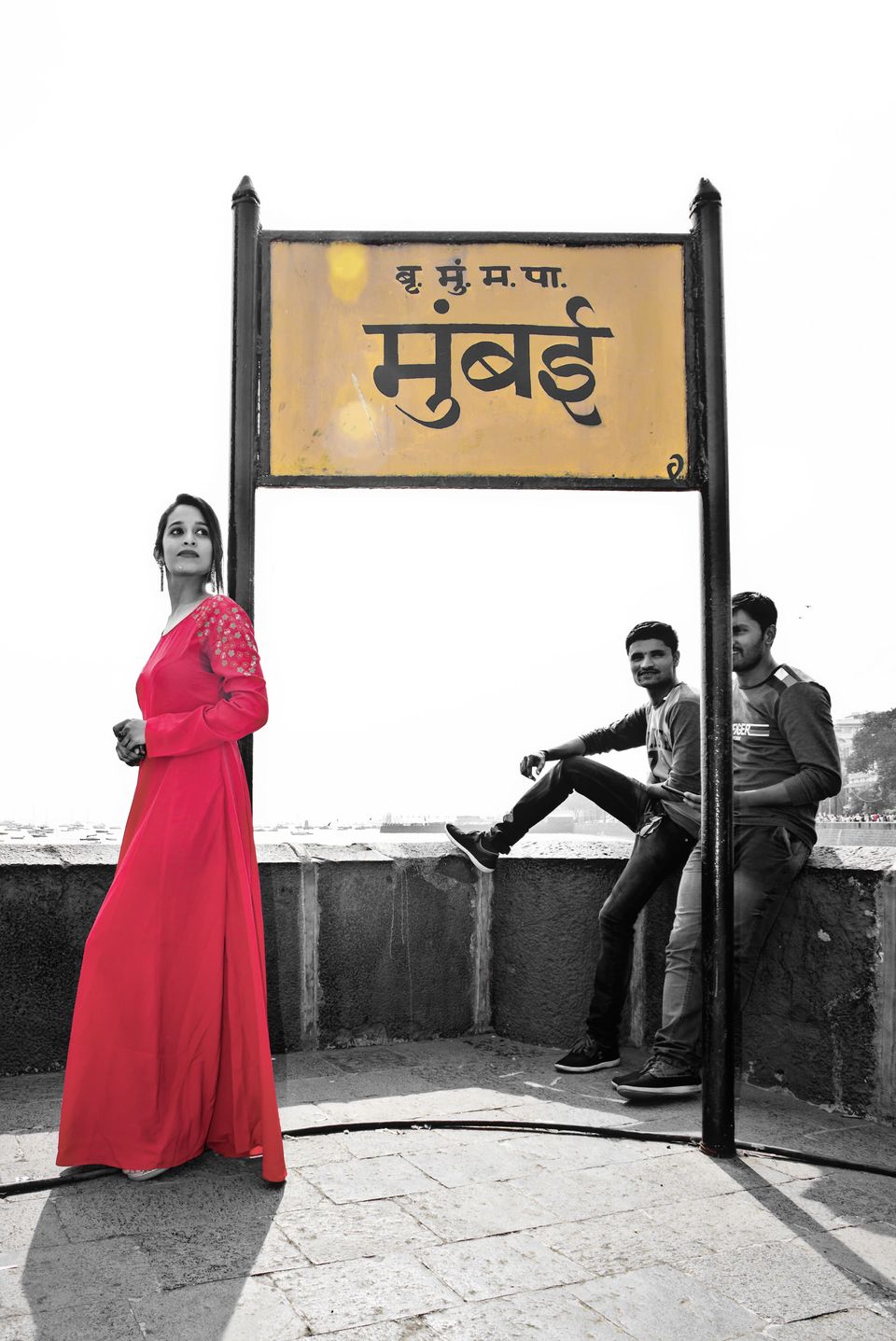 Gateway of India, one of the distinguishing landmarks of Mumbai, can be the starting point of your journey. Featured in countless Bollywood movies, this national heritage monument is India's own honey-colored Arc de Triomphe. Just an hour-long rocky boat ride will take you to the Elephanta Caves, a spot on the water worth exploring.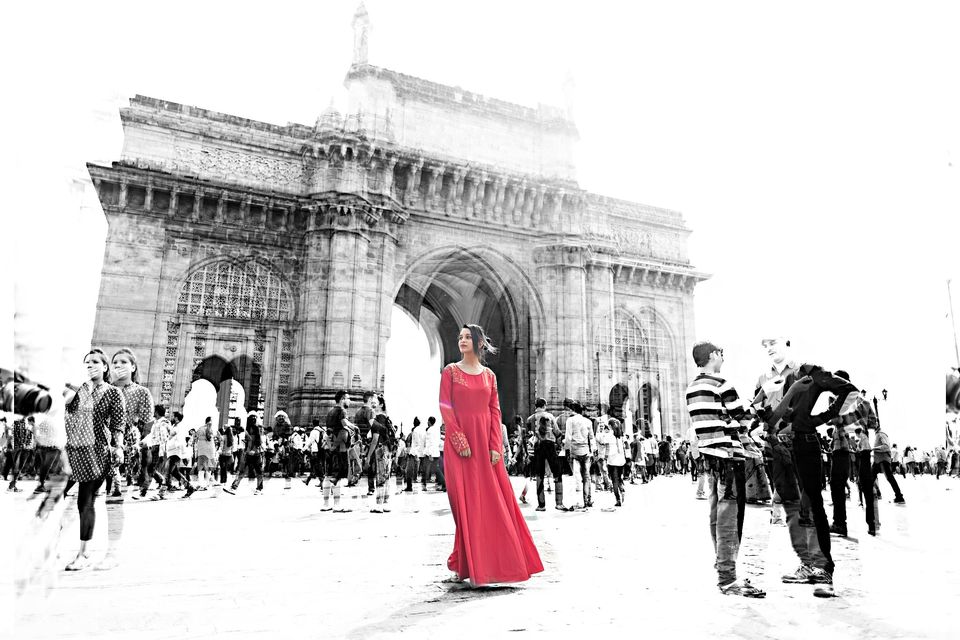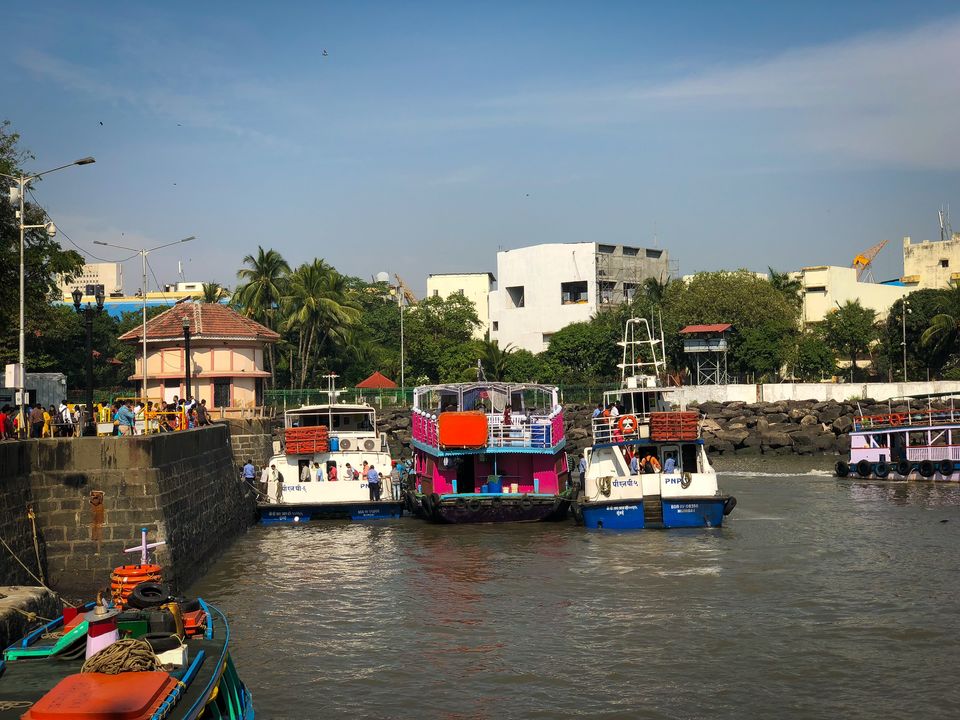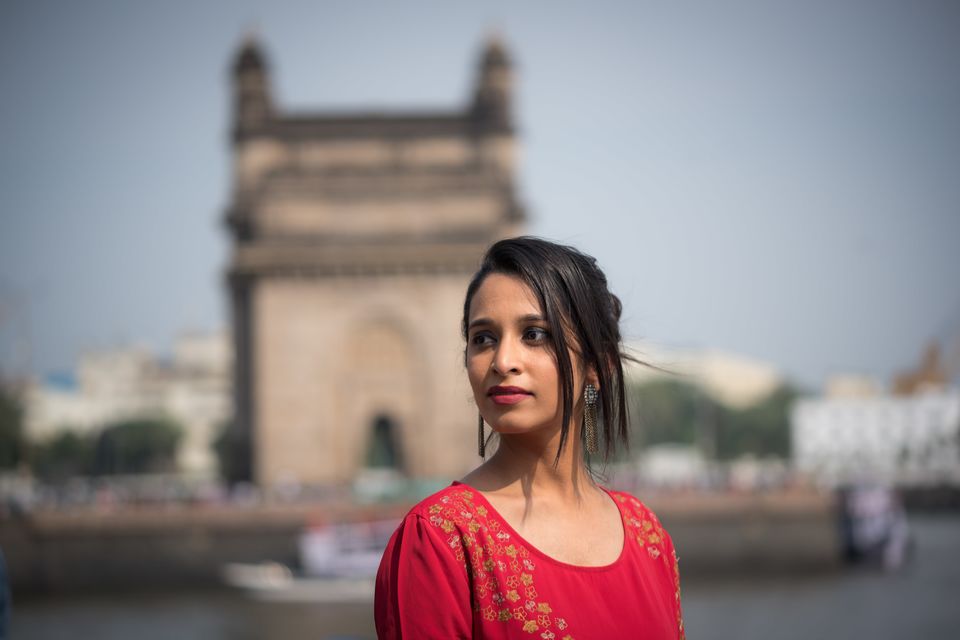 Just overlooking the Gateway of India is the beautiful Taj Mahal Palace Hotel. Restored after the horrors of 26/11, the Taj stands unperturbed as a symbol of the city's undying spirit.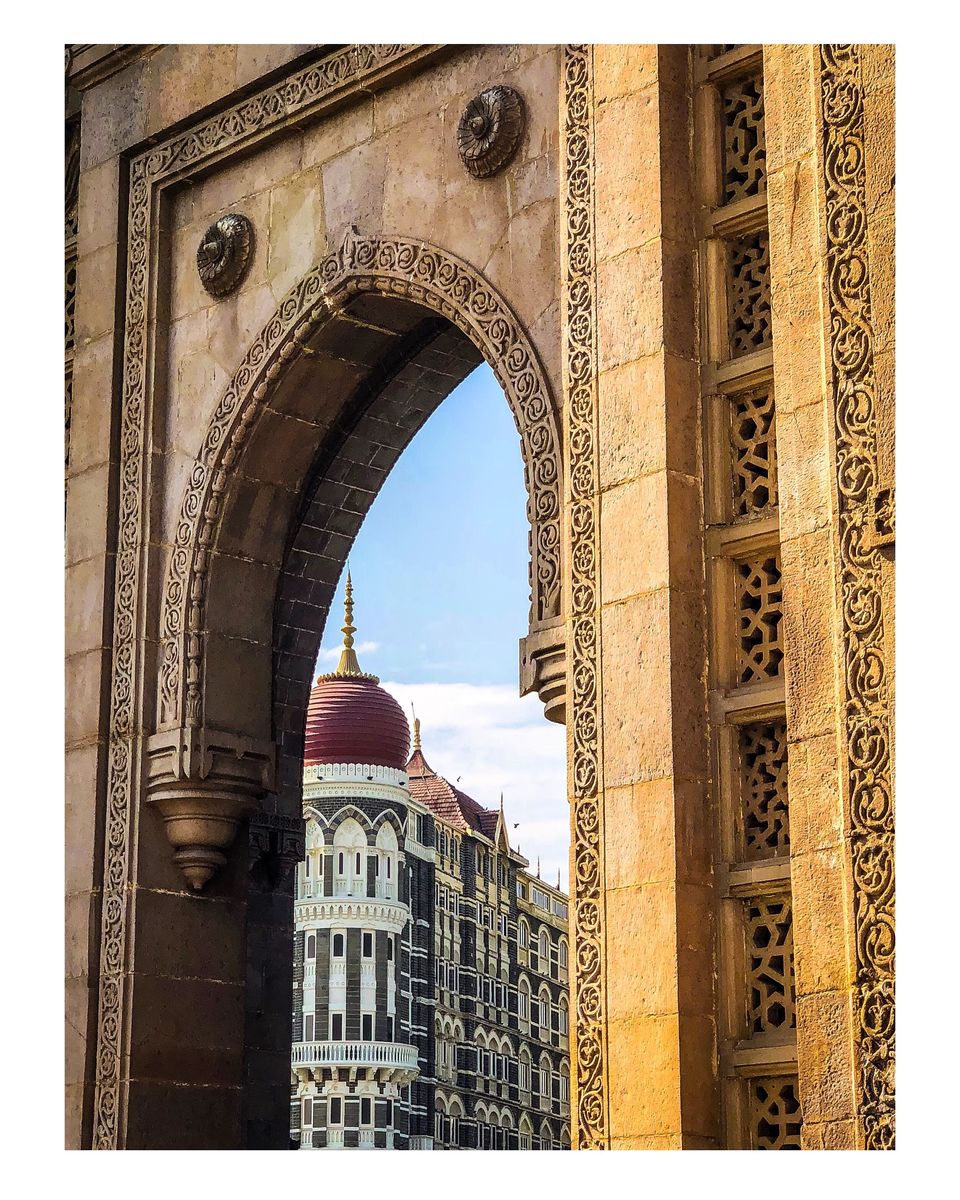 As you move further into South Mumbai, remnants of the British Raj become more and more prominent. From the Victorias (horse-pulled carriages) to the strikingly different British architecture, Mumbai has accepted these buildings as part of her own. Tall arches, wide corridors, and cobblestone buildings over a hundred years old still stand, formidable as ever.
Horniman Circle: The "Asiatic steps" are a popular meeting spot for studious youngsters, the "Asiatic" refers to the library the stairs lead to. It is also a popular location for concerts and performances, particularly during the famous Kala Ghoda festival. With the Horniman Circle park right across the street, the Asiatic steps have gained popularity over the years as a spot for quiet comfort.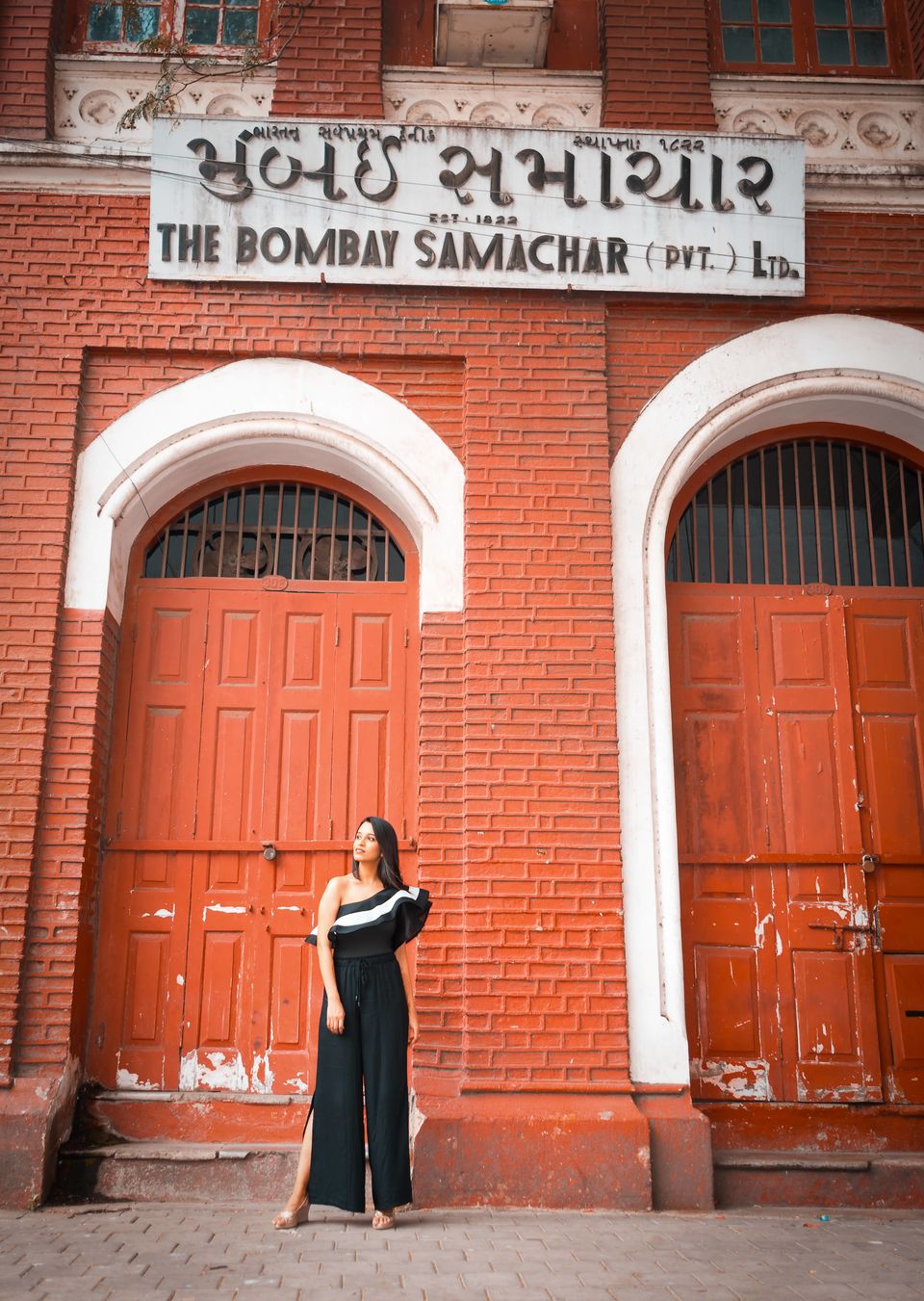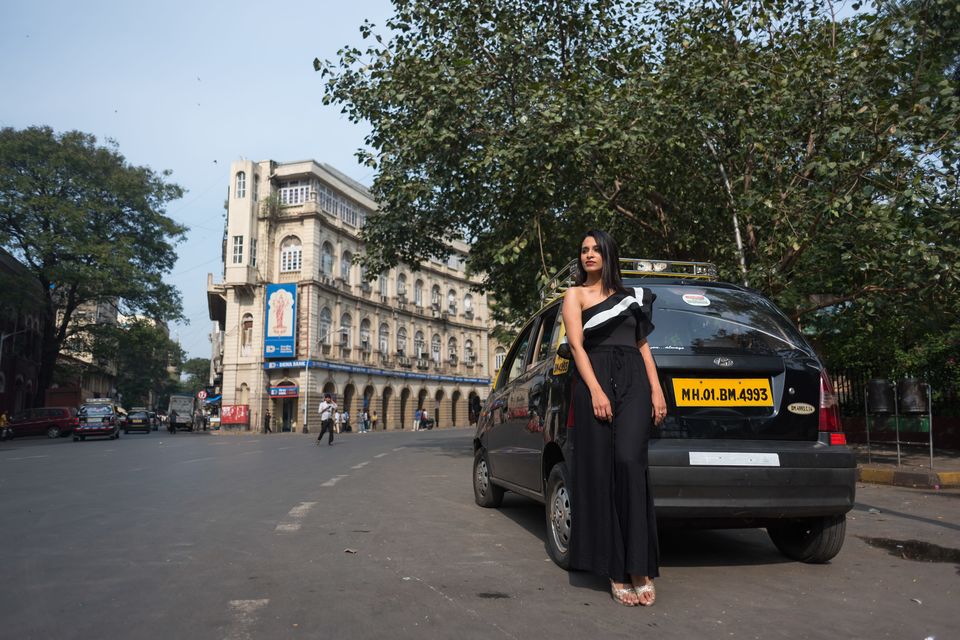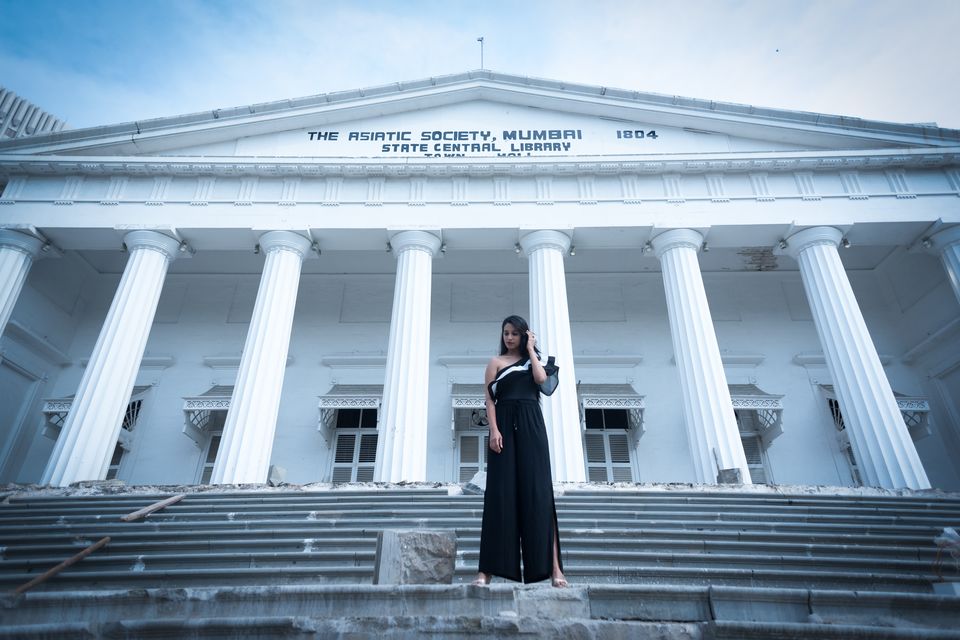 Just a 15-minute cab ride away from the Gateway of India lies Marine Drive, possibly the most iconic four kilometers sea-facing stretch in the country. Why is it so popular? It lets people be. It holds conversations and memories that possibly wouldn't happen if it were at any other place. We all have our own stories associated with this place. With the Arabian Sea along on one side and a lot of posh eateries on other, this curved road is known as Queen's necklace because of the beautiful lights that illuminate the road at night, resembling a pristine necklace.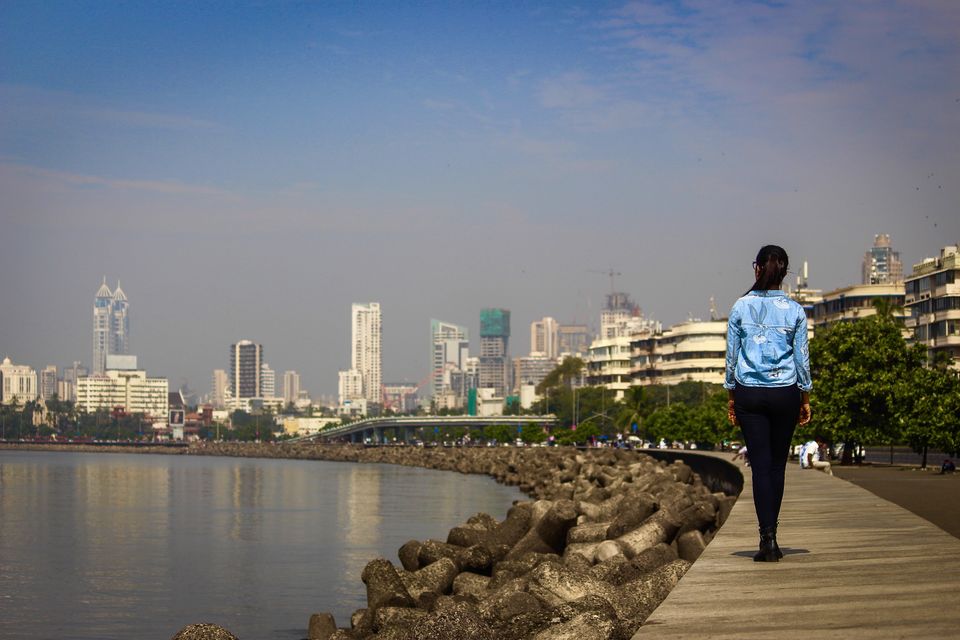 The British left us poor, but they did leave us some exquisite architecture. Two of these English constructs have been adopted by the city as the Chhatrapati Shivaji Terminus and the Municipal Building. The Terminus, formerly referred to as Victoria Terminus is a UNESCO World Heritage Site, and is truly breathtaking to watch.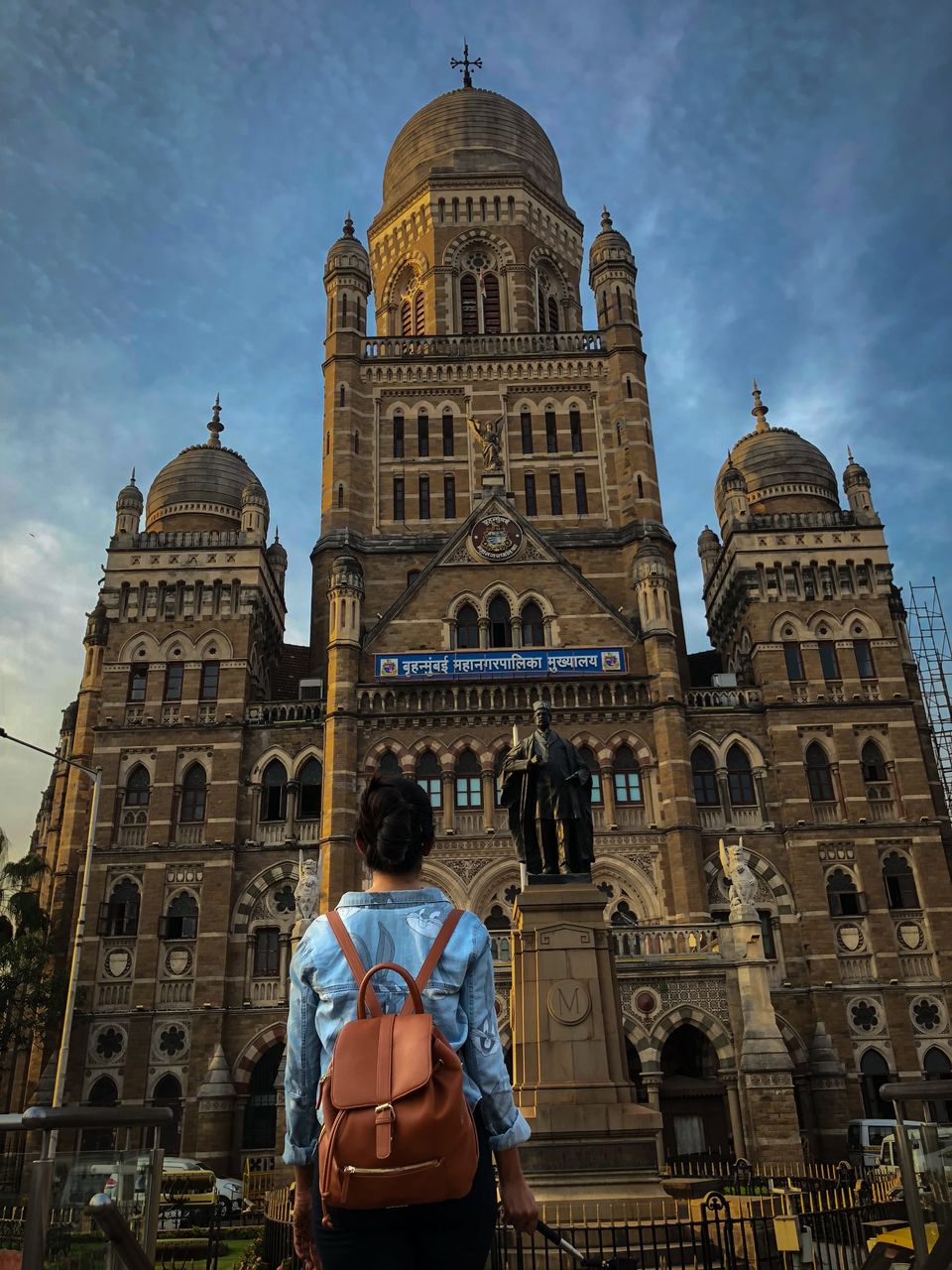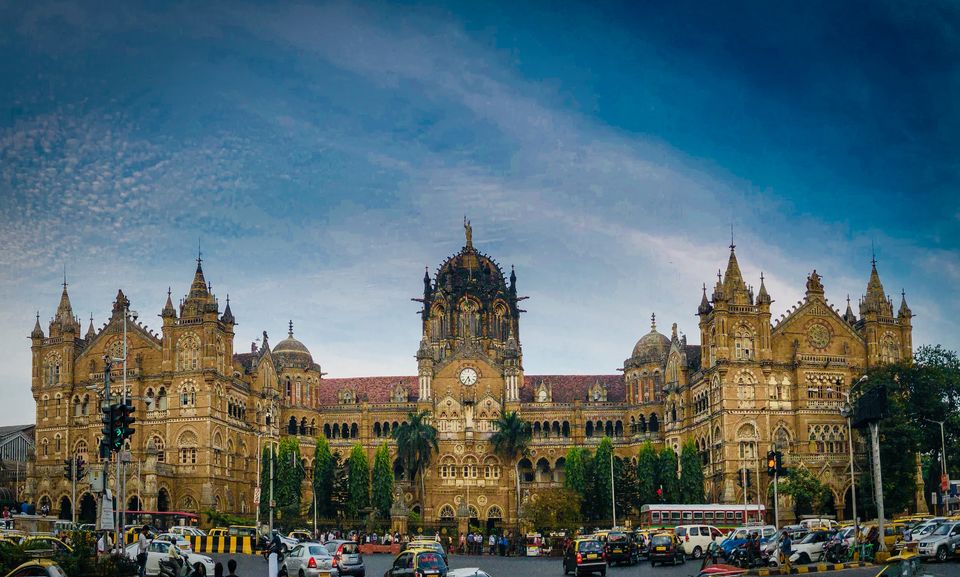 As you go to the north, visit Dadar Flower Market, a place where much of the city sources its flowers, including piles of decorative rose petals and impressive garlands worn at religious ceremonies. A short drive away is the Siddhivinayak Temple, a shrine to the elephant lord Ganesha, visited by thousands of followers daily. Also, Dhobi Ghat, Mumbai's biggest human-powered washing machine has recently become the biggest tourist attraction and photographers' hub.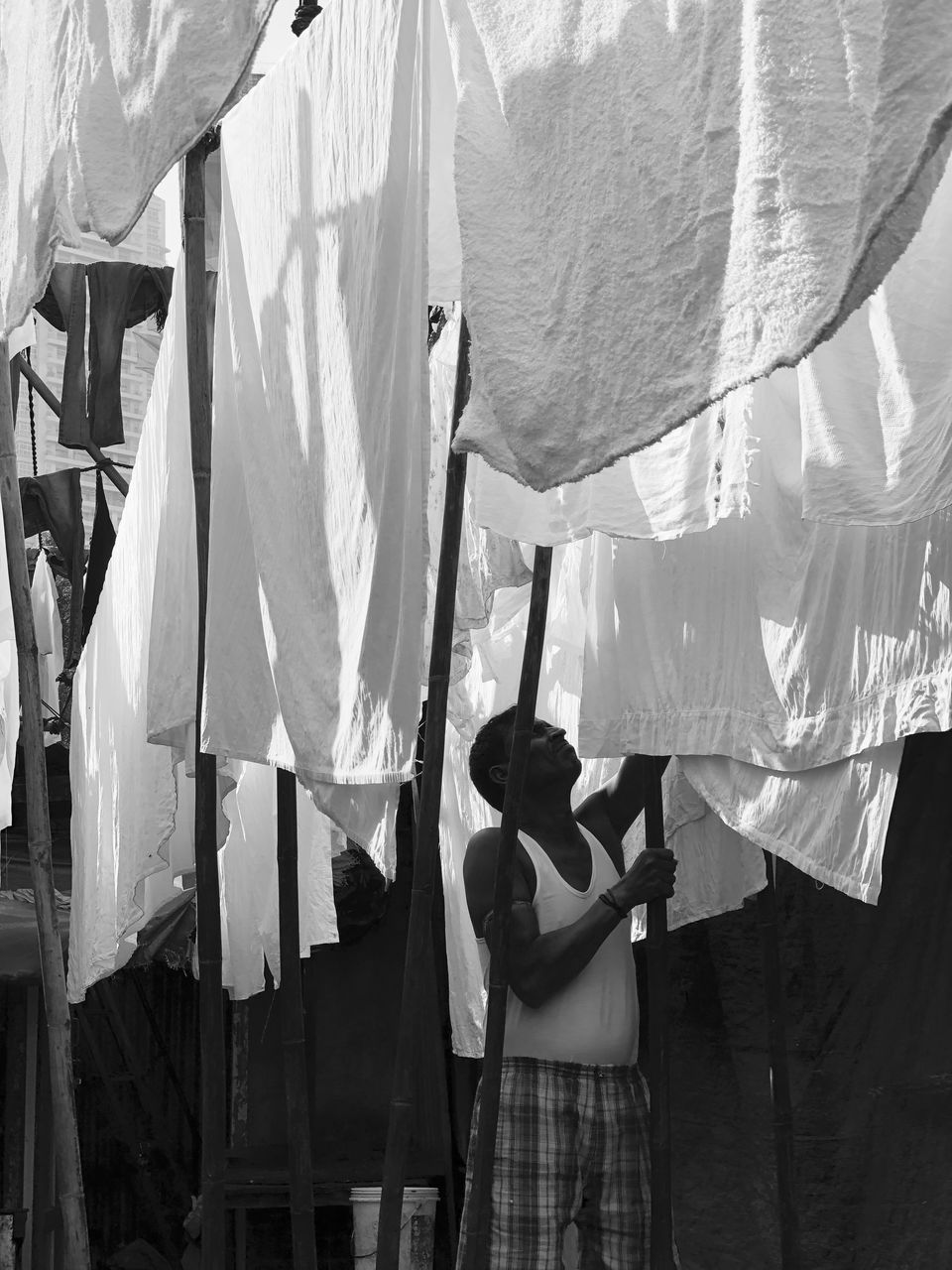 Bandra, a locality that houses some of the most popular Bollywood stars, is the hipster suburb of Mumbai and has a very laid back vibe to it. The elegant Gothic architecture, Mount Mary Church, street art on Chapel Road, dramatic sunsets at Bandstand and carter road will leave you awestruck. Bandra-Worli Sealink, the go-to bridge for those looking to get out of the meandering city traffic, is a definite go.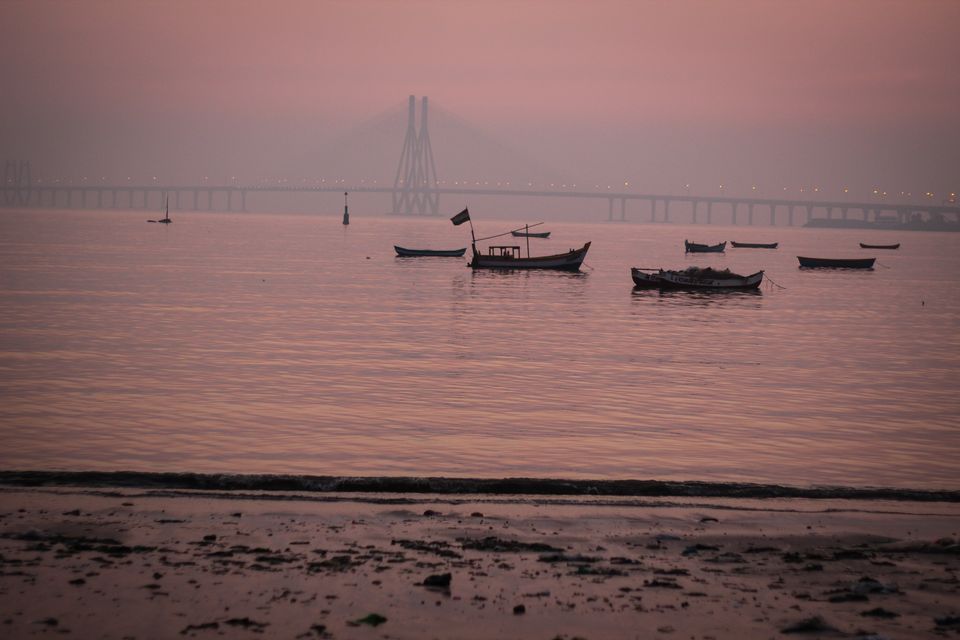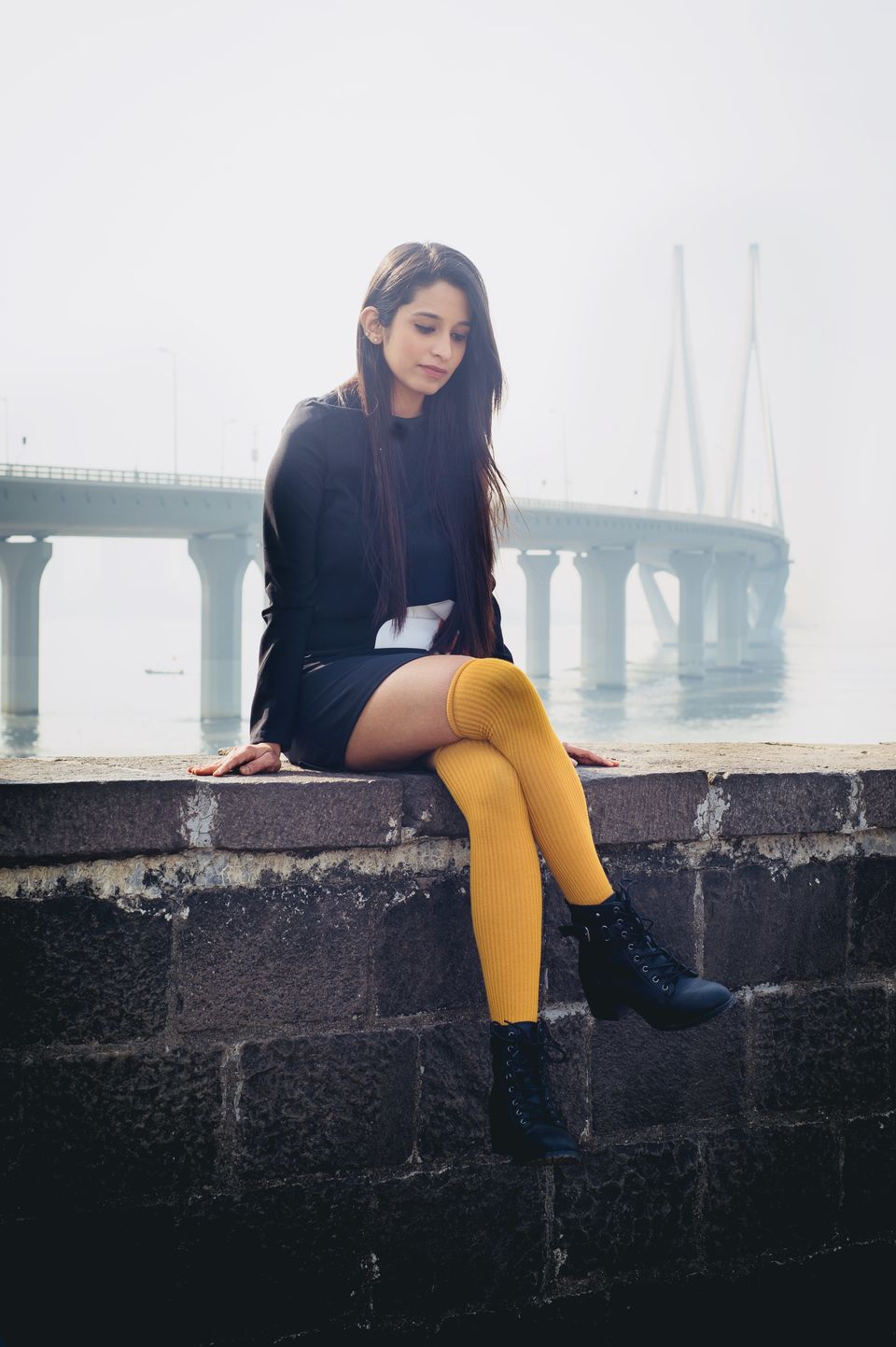 Just within 1 hour of the teeming metropolis, you can surround yourself with a protected tropical forest called Sanjay Gandhi National park. Away from city's chaotic life, this is the best place to get some fresh air and hike up to Kanheri Caves. Powai Lake, the Bassein Fort of Vasai, Essel world, Mumbai Filmcity, Oberoi mall, Infinity mall, Aksa beach, Marve beach, Juhu beach are some of the must-visit places in Mumbai. While you are roaming there, don't miss out on Mumbai's iconic bumble-bee auto rickshaws, double-decker bus, and black and yellow colored taxis. If you're a big fan of gracious architecture, you would definitely want to visit Chhatrapati Shivaji International Airport that embodies the heritage of India and the spirit of Mumbai.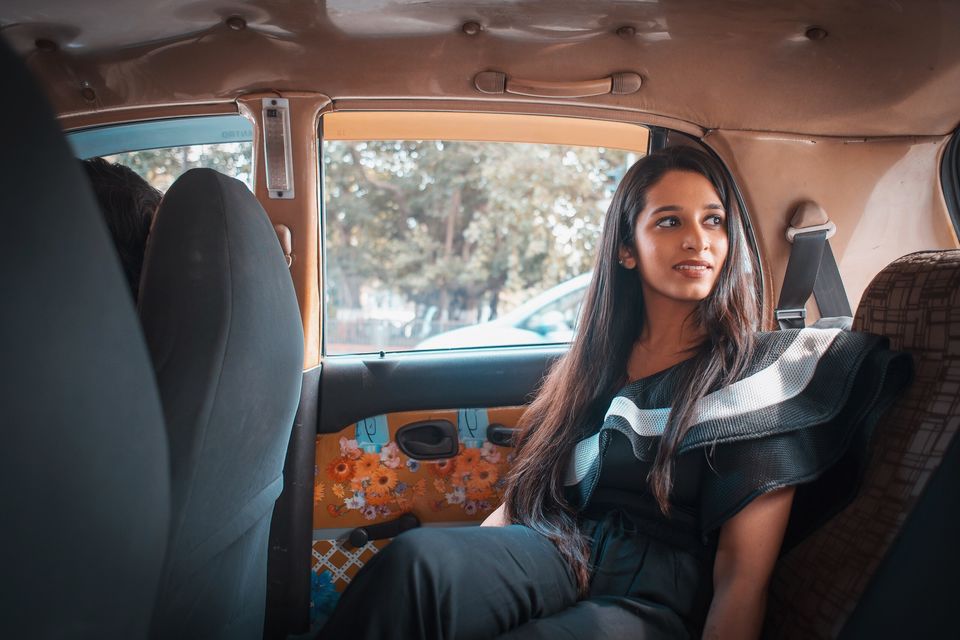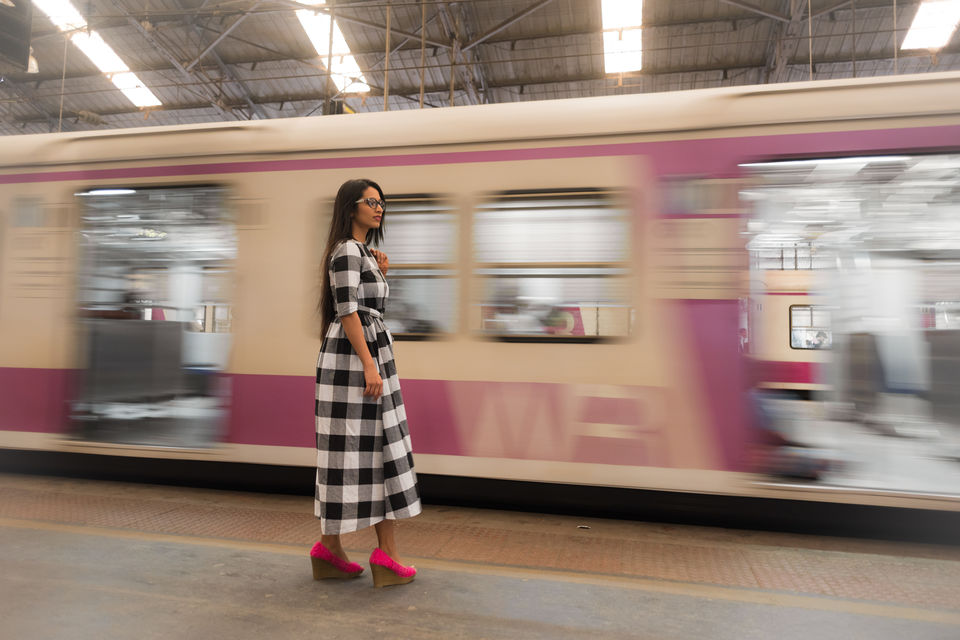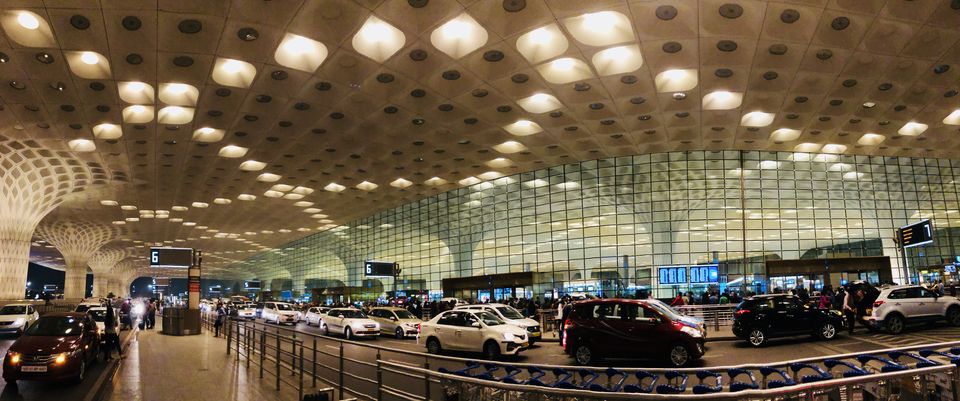 The marketplaces, organized chaos. Fishmongers, vegetable and fruit vendors and the odd coconut cart. Customer service isn't their forte. Product quality, however, is. Mumbai is a connoisseur's delight. The food here is as diverse as the people, ranging from street food to fine dining. Experience layers of colors, textures, flavors that can either burn a hole in your pocket or cost peanuts, your choice. To tantalize your taste buds, some must-try-items are pav bhaji, misal pav, ice-gola, masala chai, vada pav, bhel puri, and my favorite – pani puri. (ProTip: Don't forget to ask for an extra sukha puri)
Try: Sardar pav bhaji, Bhel puri at Chowpatty, Mission impossible at 5 Spice, Murg musallam at Persian Darbar, Ice cream at Naturals, Mughlai cuisine at Punjab Grill, Traditional thali at Maharaja bhog, Mango smoothie at Café Leopold, Street food at Mohammed Ali Road, Haji-ali juice center, Amar juice center.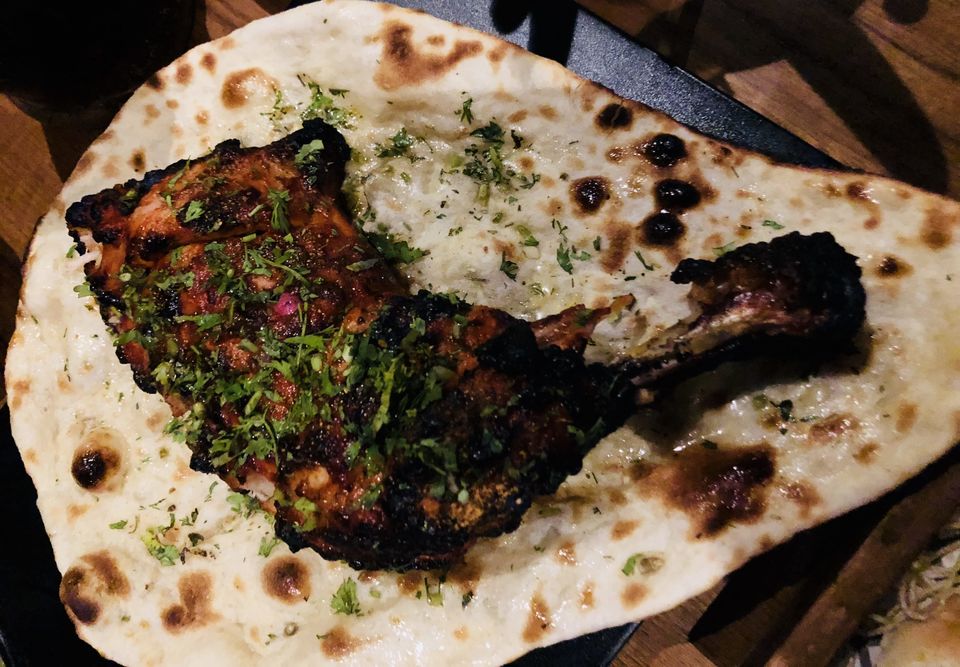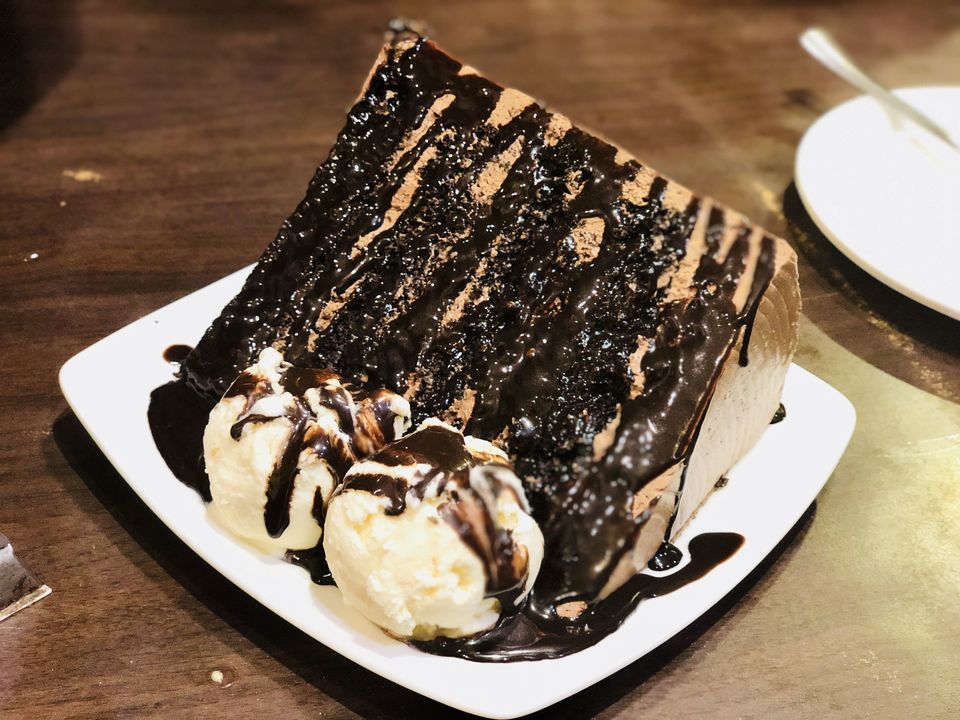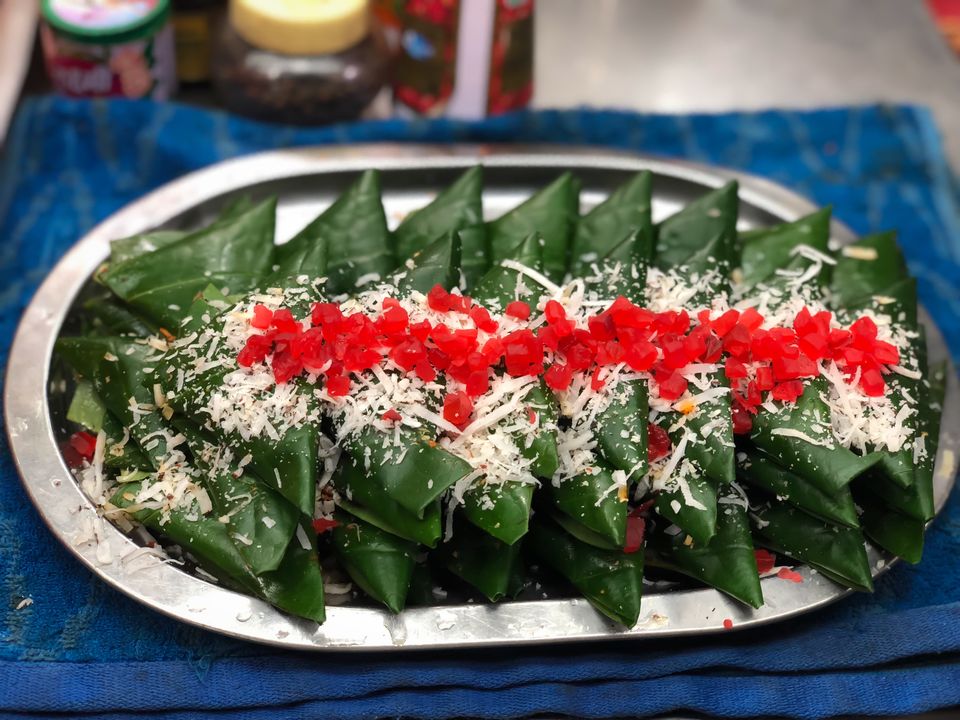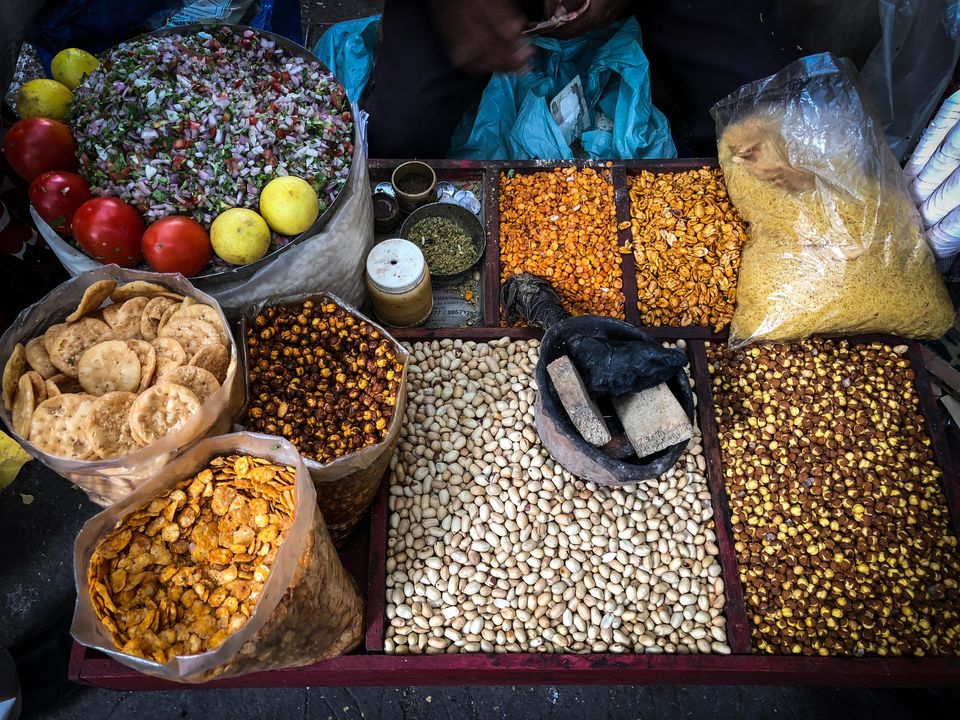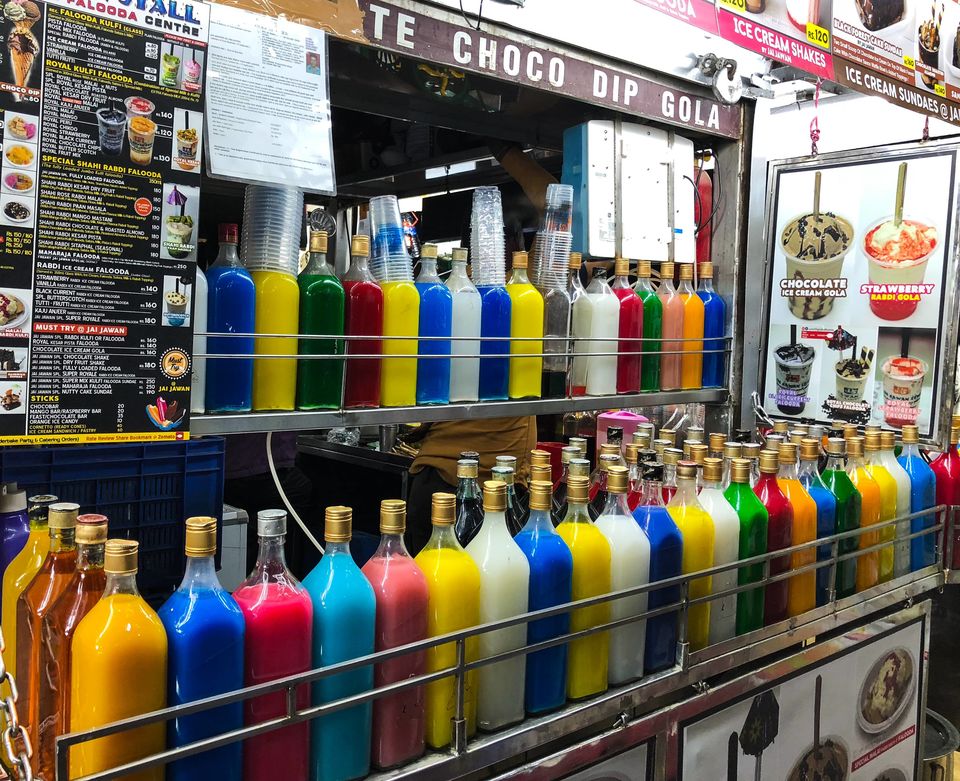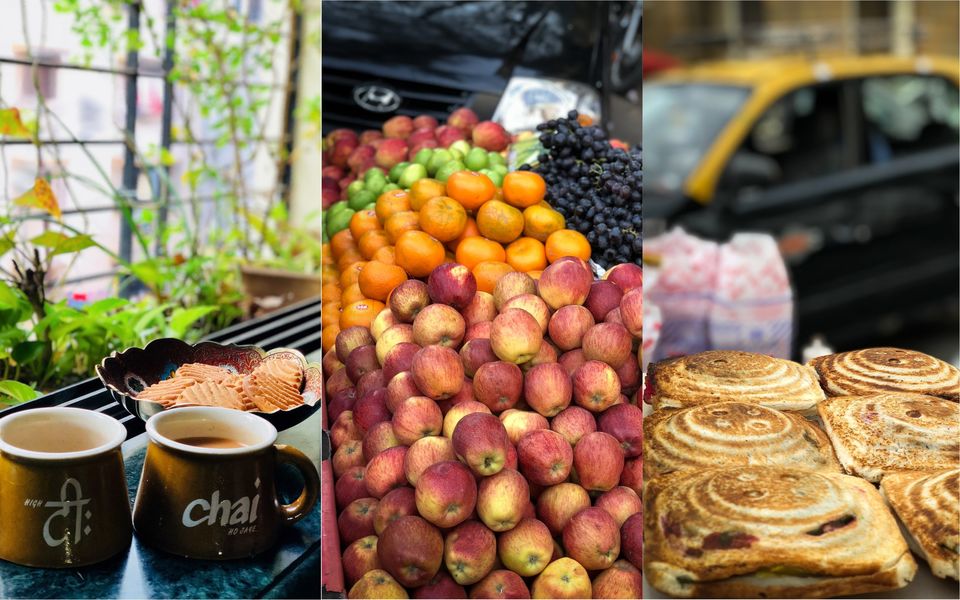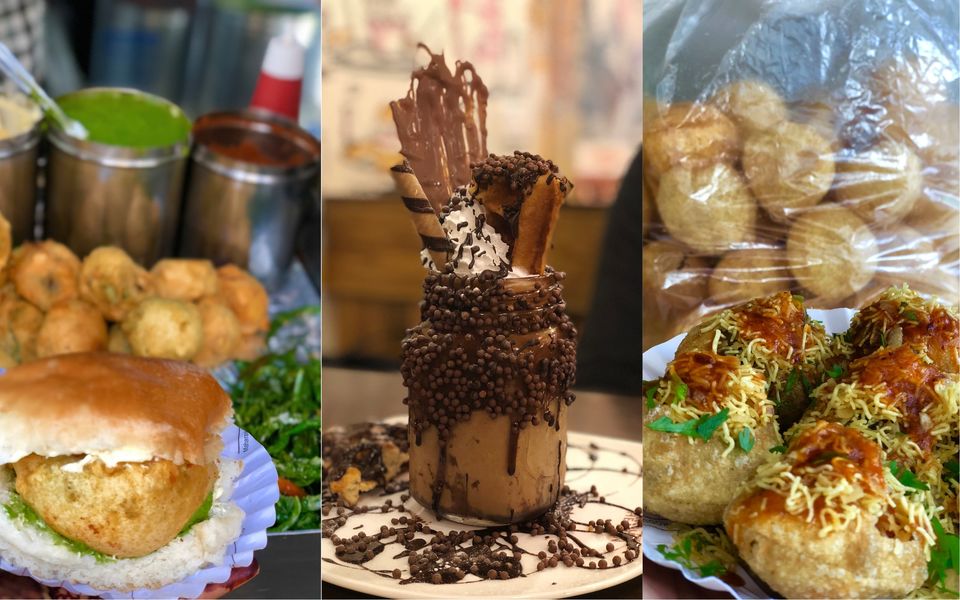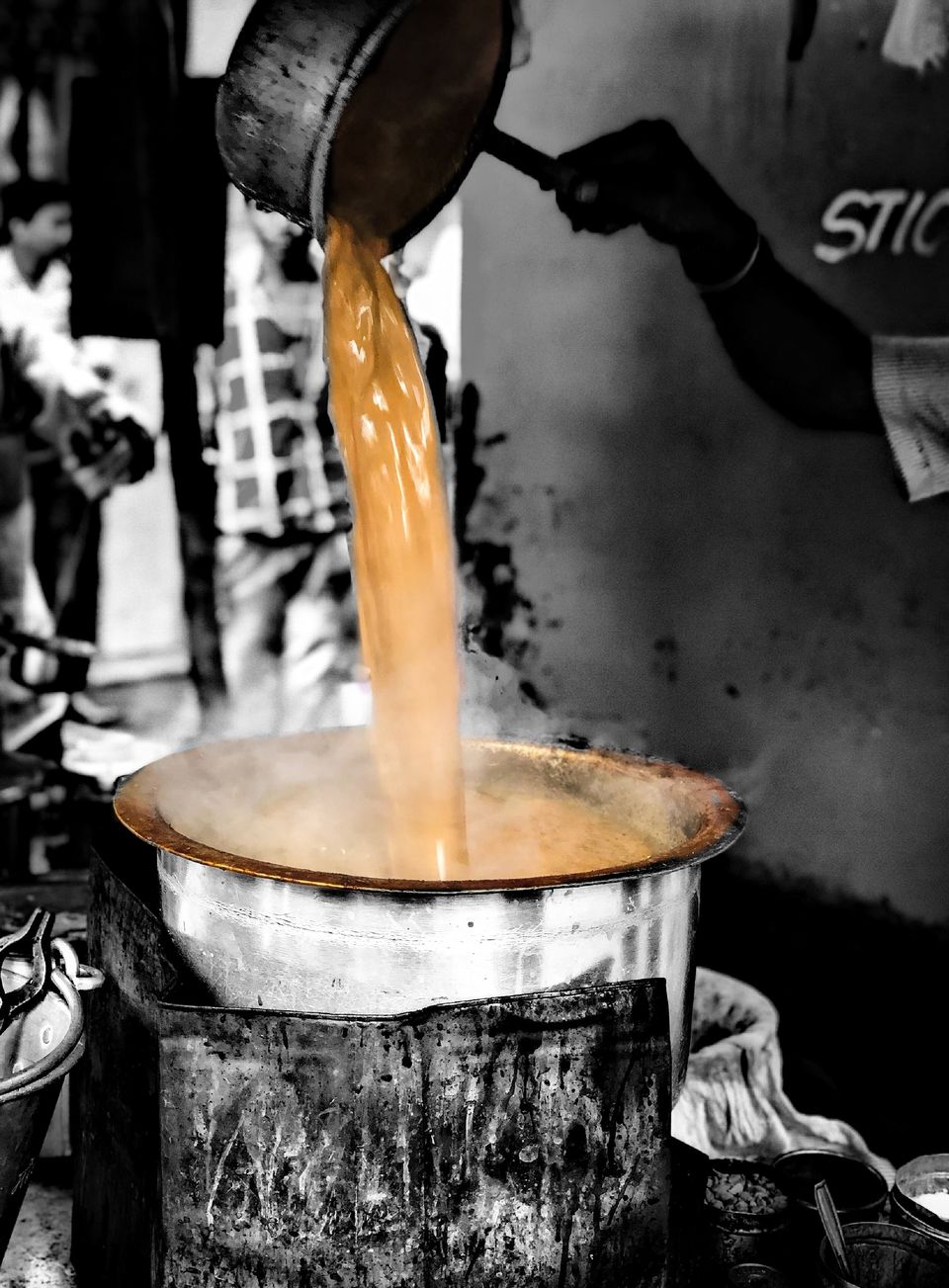 Mumbai is famous for mind-blowing street markets where you can shop your heart out without burning a hole in your pocket. Some of the exotic places for street shopping in Mumbai are Linking Road, Hill Road, Colaba Causeway, Crawford Market, Fashion street, Zaveri Bazaar, Chor Bazaar, Hindmata Market, Natraj market and many more. As you make your way through the sea of bargain hunters, make sure to grab some souvenirs, earrings and trendy hippy jewelry.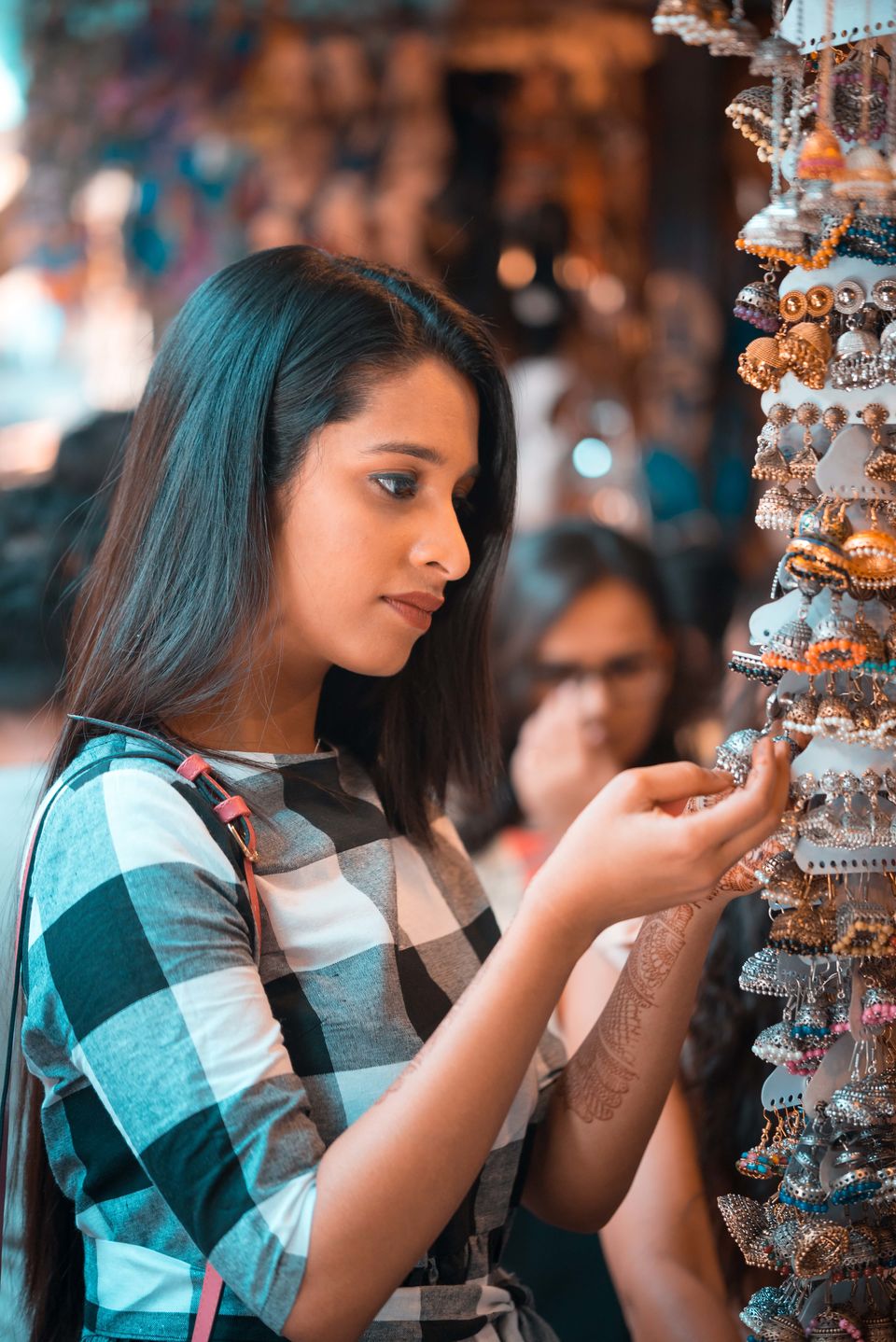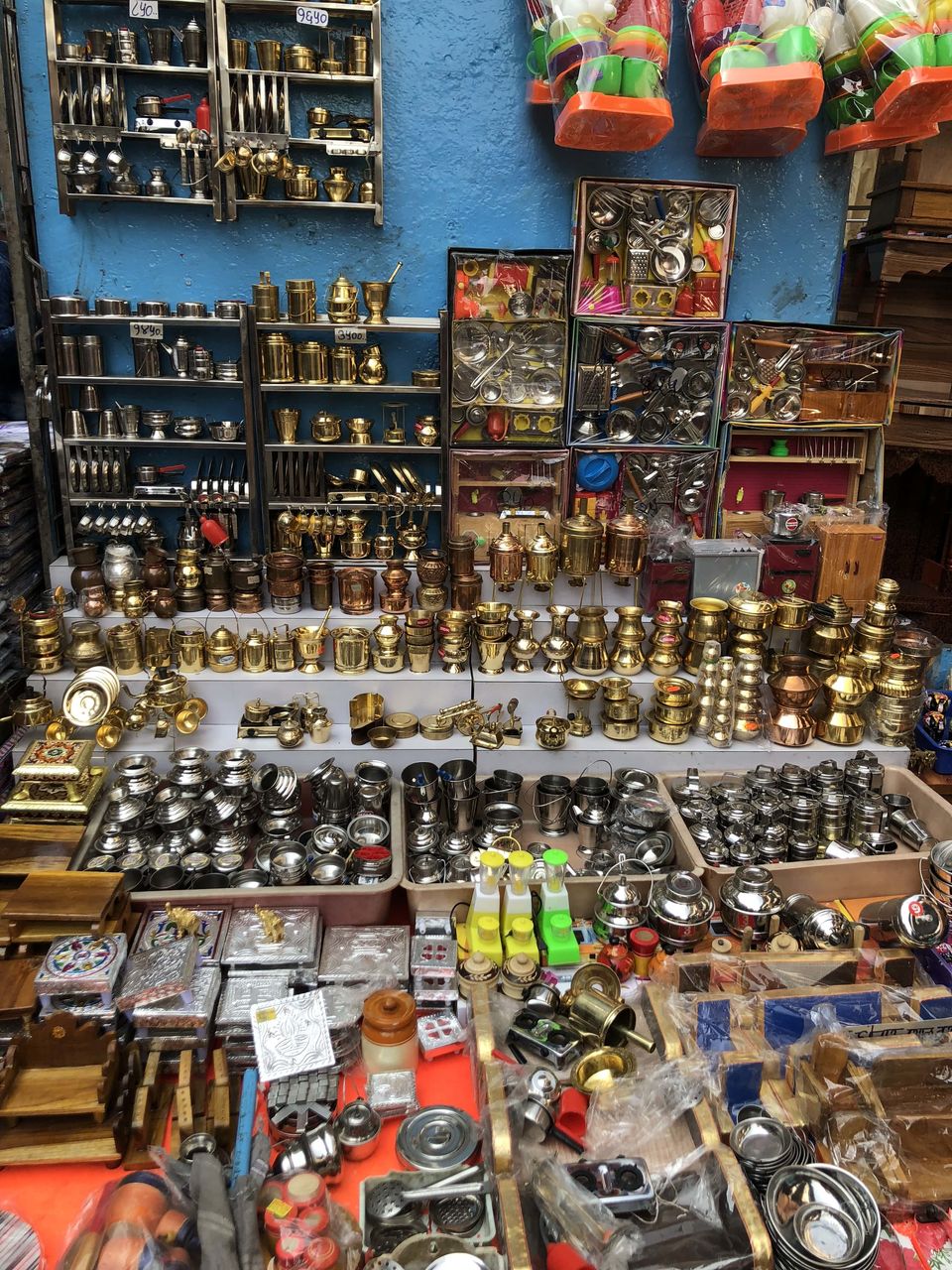 The hustle and bustle of the city, the pushing and shoving in local trains every day and often unbearable weather. People ask me why I still want to live in Mumbai? What makes it so special? The heavy rains or the walks on Marine Drive? The busy Indian weddings or crowds during Ganpati and Holi? The honking of cars amidst a mad rush in traffic or humidity of a sunlit Monday afternoon? The cheap clothing at Linking Road or the roadside vada pav and cutting chai? Glitz and glamour or slums and squalor?
But you know what really it is about? It's about the people, about that entertaining rickshaw-wala (cab driver) who acquaints you with his decade-old stories, about that stranger kaku (aunty) who meets you once in the local train and still recognizes you after years, about those children hurrying to school with wetted-down hair, about that macchiwali tai (fishseller) who annoys you by the stench of rotting fish but still puts one extra fish in your bag at the end, about those dabbawalas who delivere tiffin boxes to thousands of working individuals on bicycle, about the bhaus who loathe the idea of being addressed as bhaiyya, about that didi who help you reach safely to school, about those photographers running behind you for the pretentious touching-top-of-the-taj-hotel picture, about that dada (grandpa) who gives a generous hand to 10 years confused kid who just got knocked over by crowd.
Mumbai is You, Mumbai is I, Mumbai is every person who makes this city.
Not that everyone is a friend here, but everyone has something to give. To be honest, this city has taught me everything I know. That there's always commotion, I need to find my peace. That there's always storms brewing, I need to find my own shelter. That there's always a huge crowd, I need to find a way to stand out. That there's always a struggle for luxury, I need to work hard to get what I deserve. That despite all these luxuries, I should never forget the importance of cutting chai under a "jugaad" bakelite roof during a heavy downpour near Marine Drive.
That's where my heart lies. Home is where my heart lies.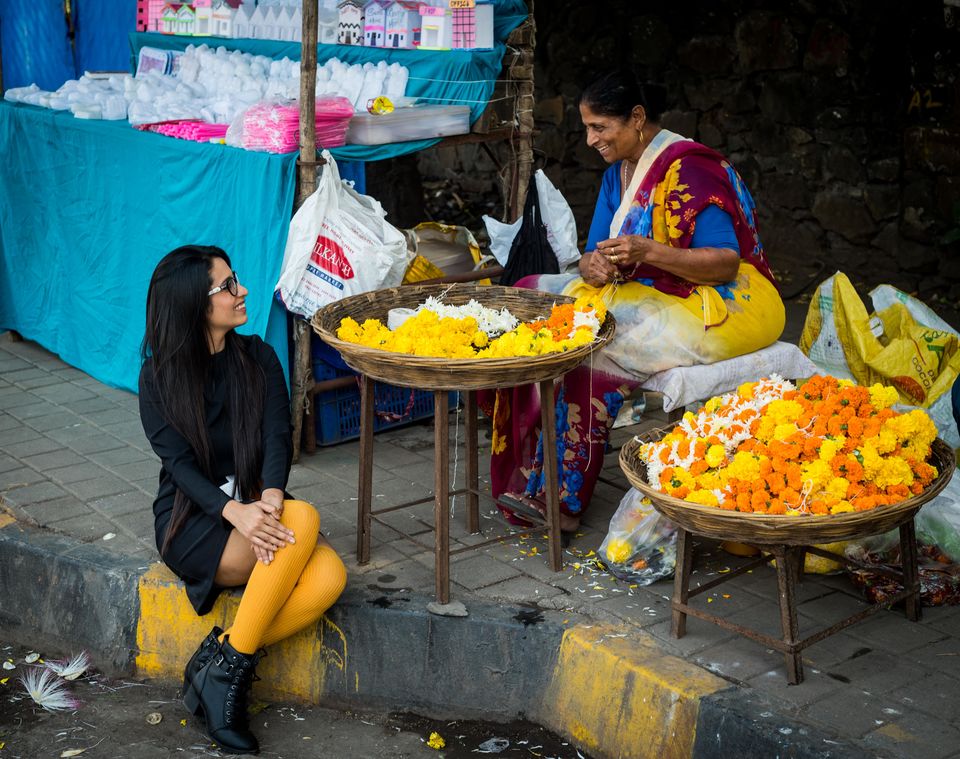 Love,
Madhura
Let me know your feedback at www.thedreammapper.com
Insta-handle :
P.S If this was TL;DR for you, here's the virtual tour of Mumbai. These pictures couldn't capture the real essence of Mumbai and hence I'd decided to make this GoPro video with my friend, Veer. Hope you guys would enjoy it as much as we enjoyed making it.