Do watch this Video, hussain explained everything about Turtuk....
https://www.youtube.com/watch?v=dJ_CNnLnKHg
Turtuk is a city in Ladakh. A remote village of about 4,000 residents, inhabited by ethnic Muslims, a few kilometres from the 'line of control' (the de facto border) between India and Pakistan, on the Indian side. Until 1971 a part of Baltistan, shared strong economic and cultural ties with Tibet. The residents speak Baltistani, and some Ladakhi and English.
The area of the Shayok river past Hundar, including the three villages of Changmar, Bogdan and Turtuk, were only opened to foreign tourists in 2010, so they are still quite new in their contact with tourists and the West, and feel rather unexplored.
Turtuk is the penultimate village open to foreign tourists before Pakistan. You can go on for a few KMs to the village of Shaksey (with a single guesthouse). There is another village before the Line of Control, closed off to foreigners as of August 2012.
Turtuk is situated at a distance of 211 km from Leh and 92 km from Diskit along the Shyok river. It is on the edge of the Shayok Valley, in popular understanding a part of the Nubra Valley area. As such, foreign visitors will need an Inner Line Permit to visit Turtuk, as for anywhere else in Nubra. Indian nationals can easily obtain these permits directly from the Magistrate Office in Leh. Foreign national have to use one of many travel agencies in Leh. You will need your passport, passport copies and between 300-450 Rs.
Before setting off to Turtuk or anywhere in the Shayok valley, prepare at least 3 photocopies of the permit (more if you also plan to visit the Nubra valley, e.g. Panamik), as the checkpoints you will encounter will usually ask you to deposit a photocopy with them.
Turtuk is serviced by a local bus service from Leh a few times a week, and back. Enquire at the New Bus Stand in Leh for detailed schedule. Notice it is a long and bumpy ride, although the road is well-paved almost all the way from Leh, apart from Khardung La, as of August 2012. Most people, however, opt to share a jeep for a 2-3 day trip to the entire valley, organized in Leh; this seems quite a short time to enjoy the beautiful village, however.
Hitchhiking might be hard since there is very little traffic going on the Diskit-Turtuk road, apart from the multitude of military trucks and tourist jeeps.
It can be very pleasure to motor-cycle or bicycle in here, but there are very few places to buy provisions on the ~90km way from Diskit.
Notice the actual village is on the plateu above the Shayok river, not the houses around the road.
Turtuk Village is the Last Village of India, situated in Nubra Valley of Ladakh region in the Himalayan State of Jammu and Kashmir. It is 9,846 Feet above the sea level. It is populated by Balti people of Tibet. It is the last village where permits are issued to travellers. The Village is bounded by Shayok Valley which is a part of Nubra Valley. Till 1971, Turtuk was a part of Baltistan which was under the control of Pakistan.
One Interesting thing to know about Village turtuk is that, on that historical evening, people went to bed in Pakistan occupied kashmir and Woke up in India.
Turtuk is totally covered apricots tress.. as if its ruling the village.. we had to cross a wooden bridge raised over a river stream. Its a land of Apricots, as it is a major source of Income for people living there.
There we met Mr. Hussain Baig, who guided us about Turtuk Village. He gave us all a very warm welcome and best of his knowledge about the this heaven. Here is the picture of Mr. Hussain.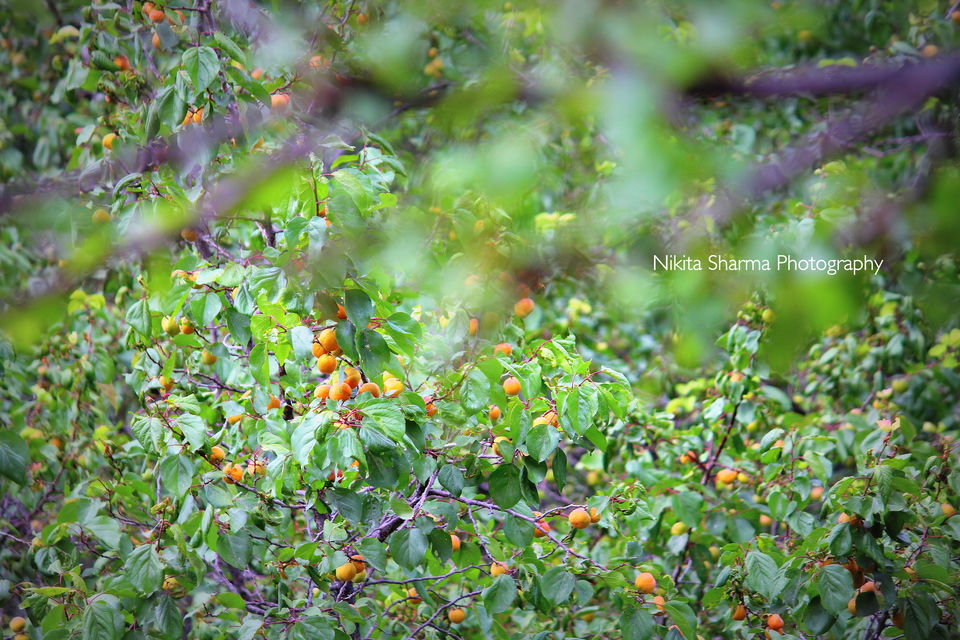 People their are all day long busy in their farming activity. I myself is a fan of Organic Farming now. We stole apricots, berries, green apples & Mulberries and vegetables like tomatoes, Onion flowers, Cabbage etc.... :) :P ....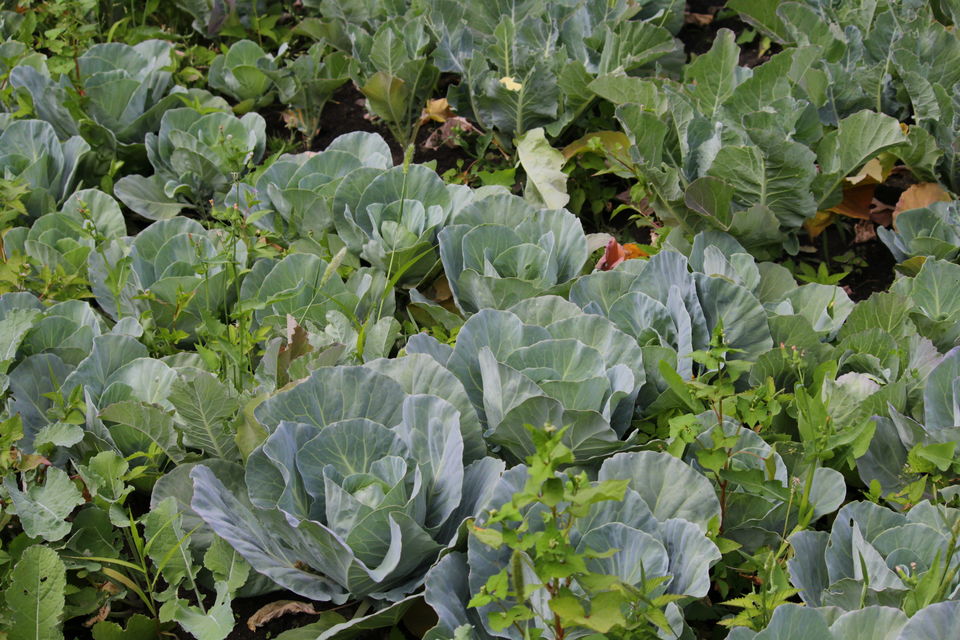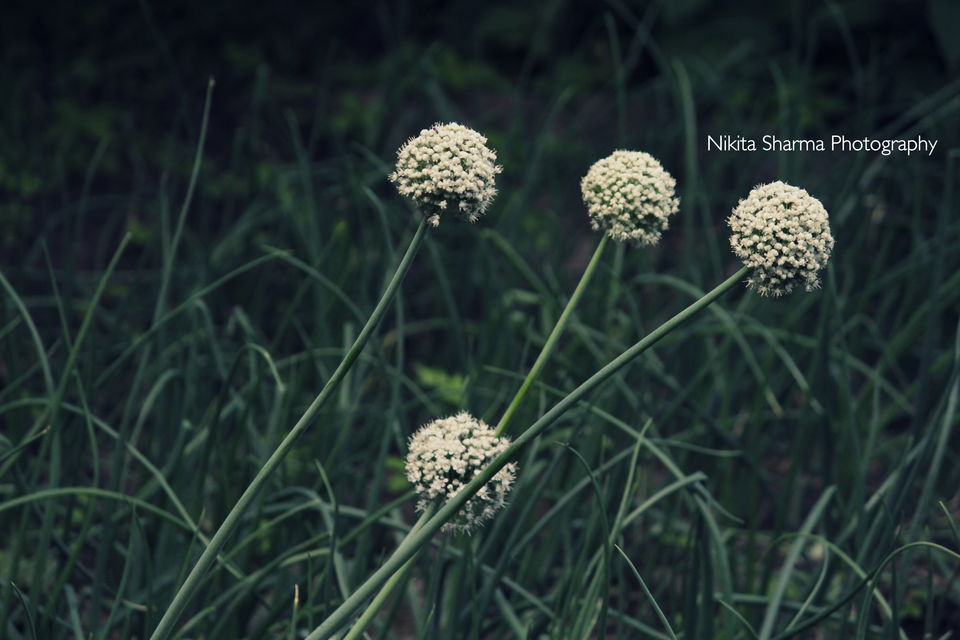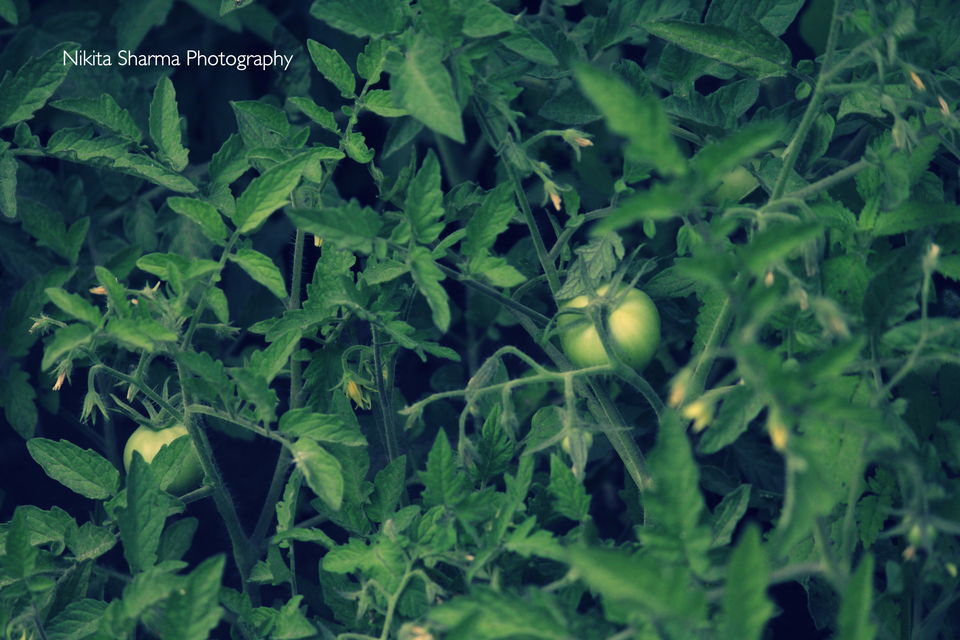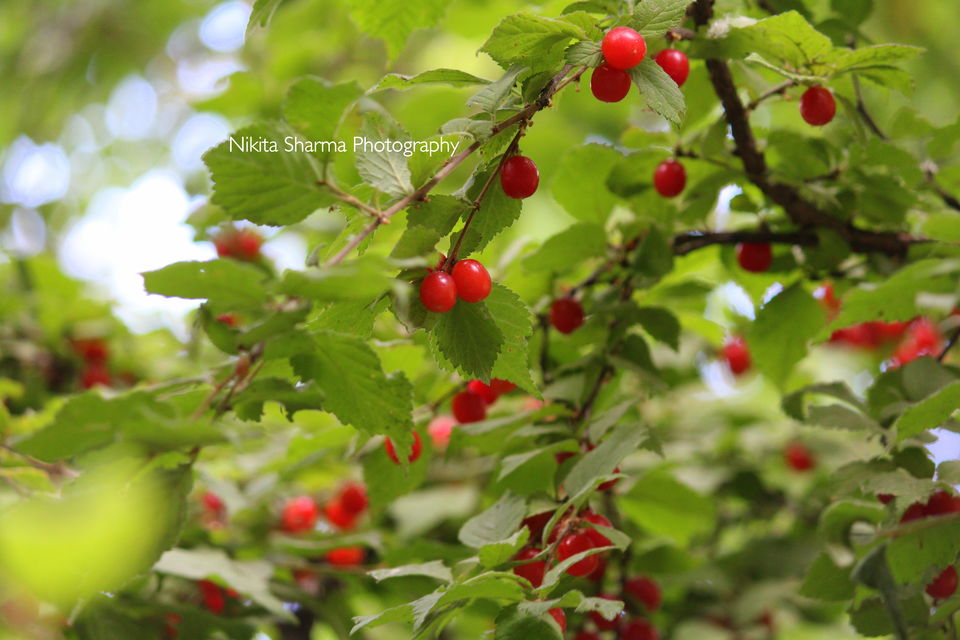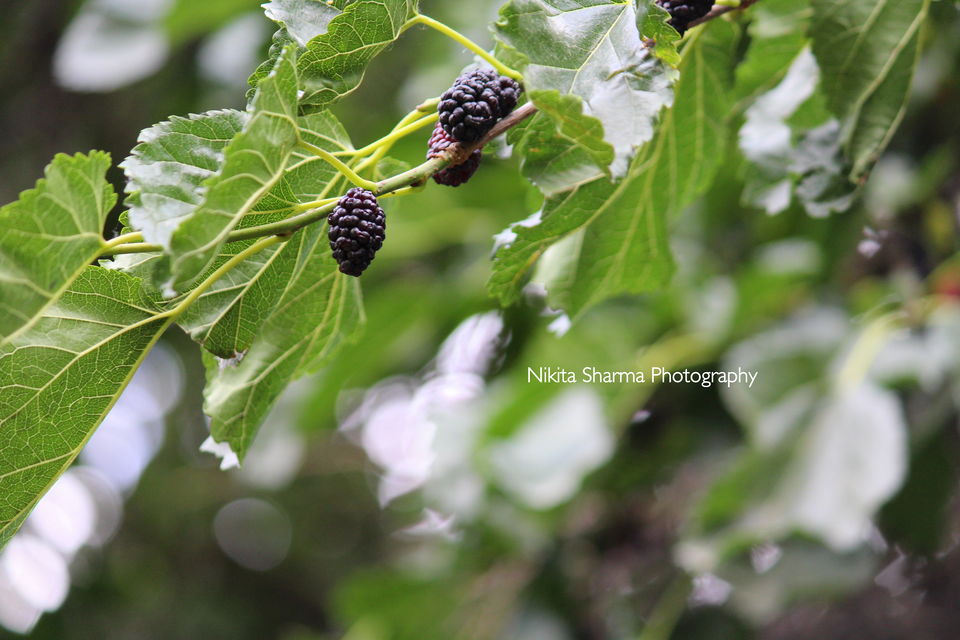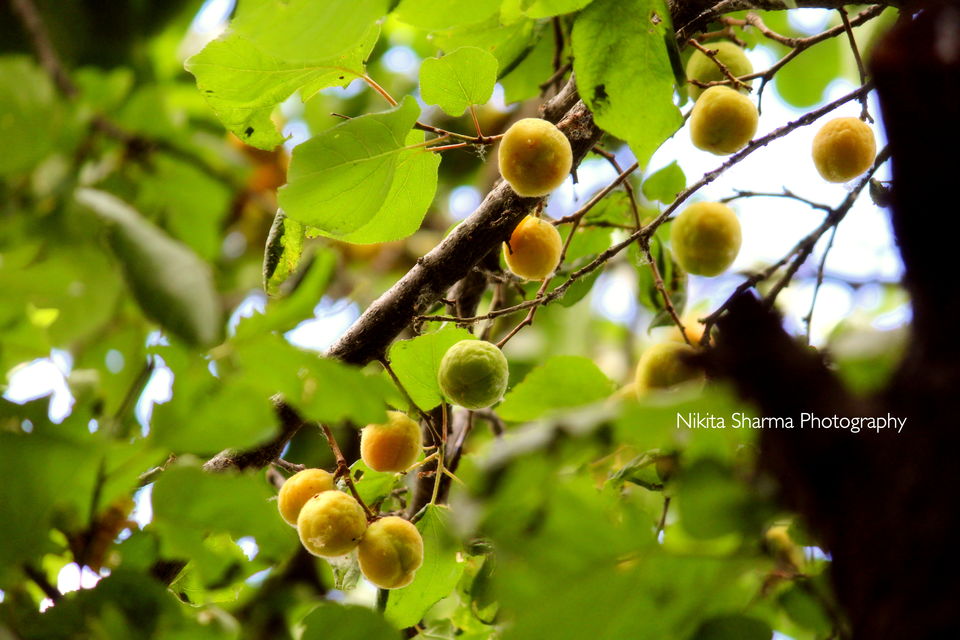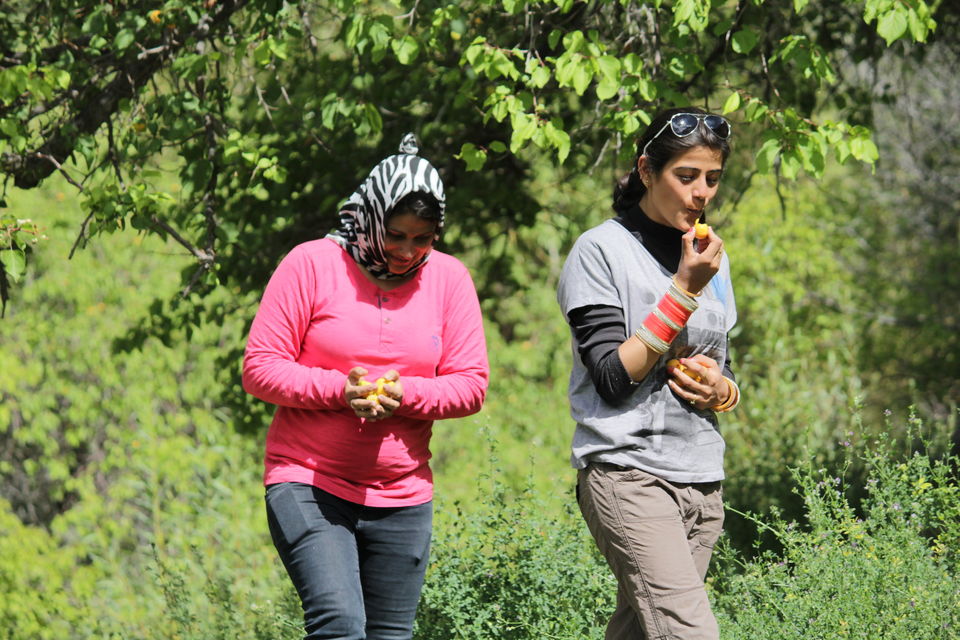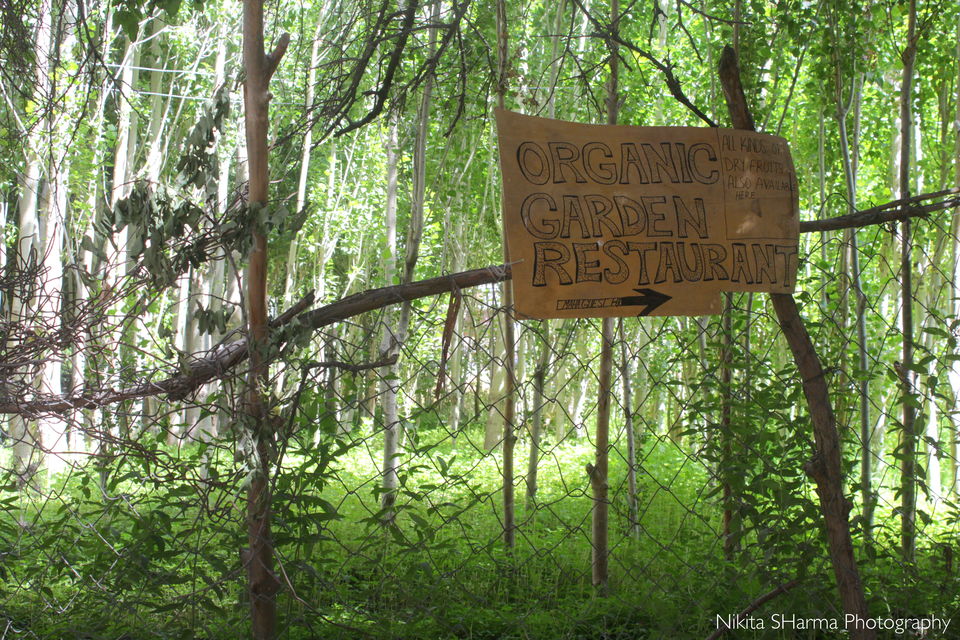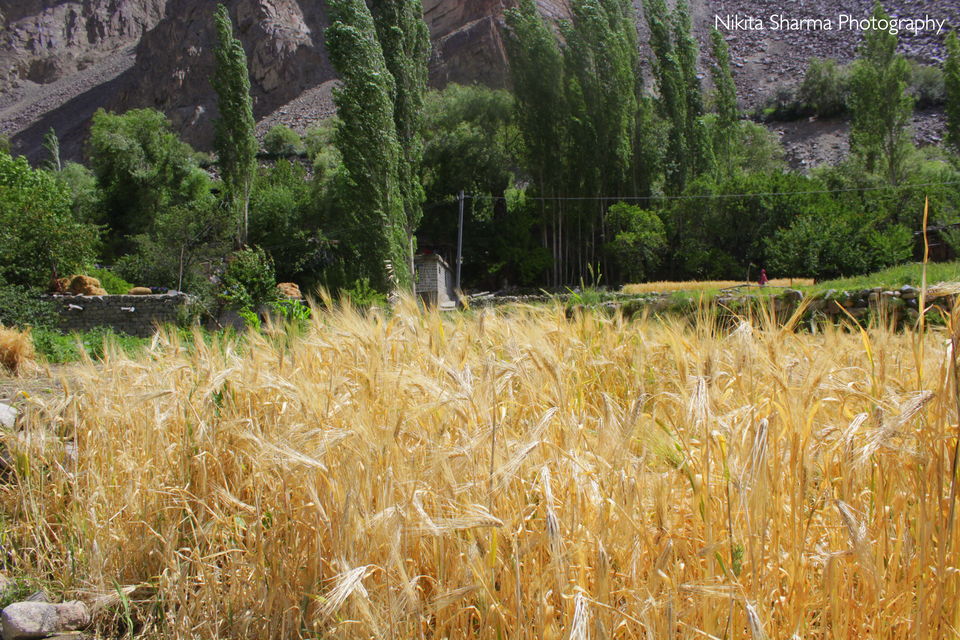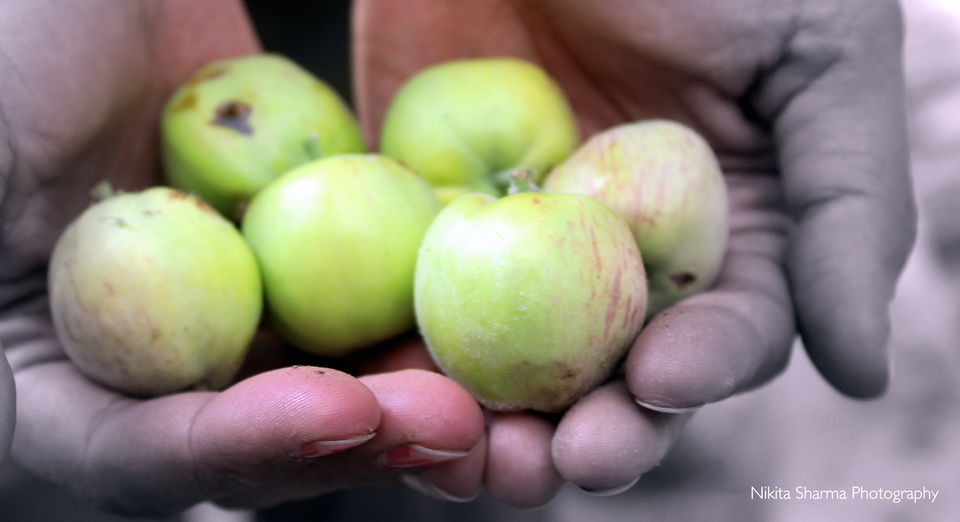 Then we entered the Village where people manage their living..narrow roads..dark caves..compact houses made of big stones in between the mountain. It is said that there are only 300 people in Turtuk.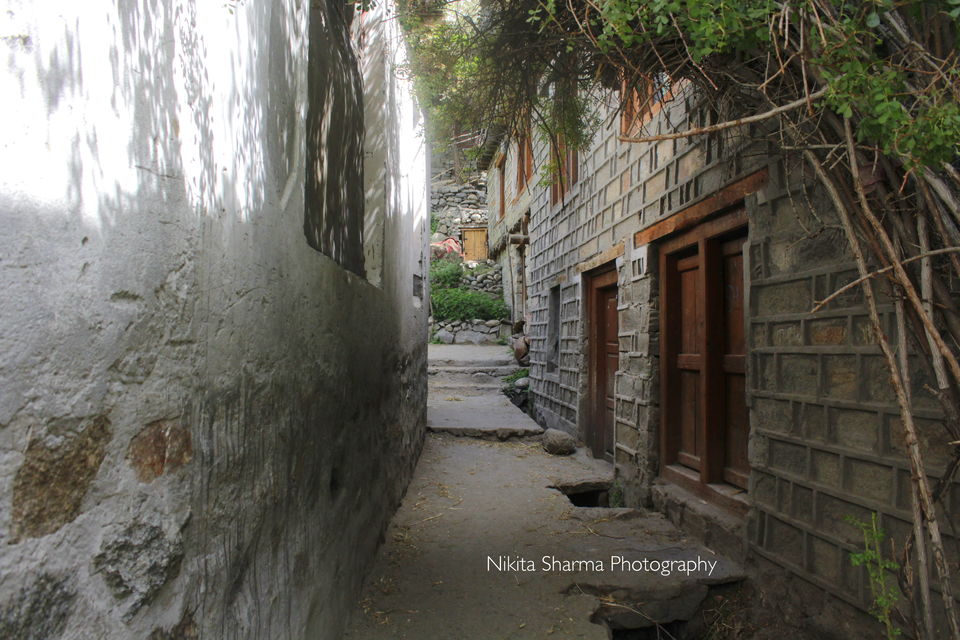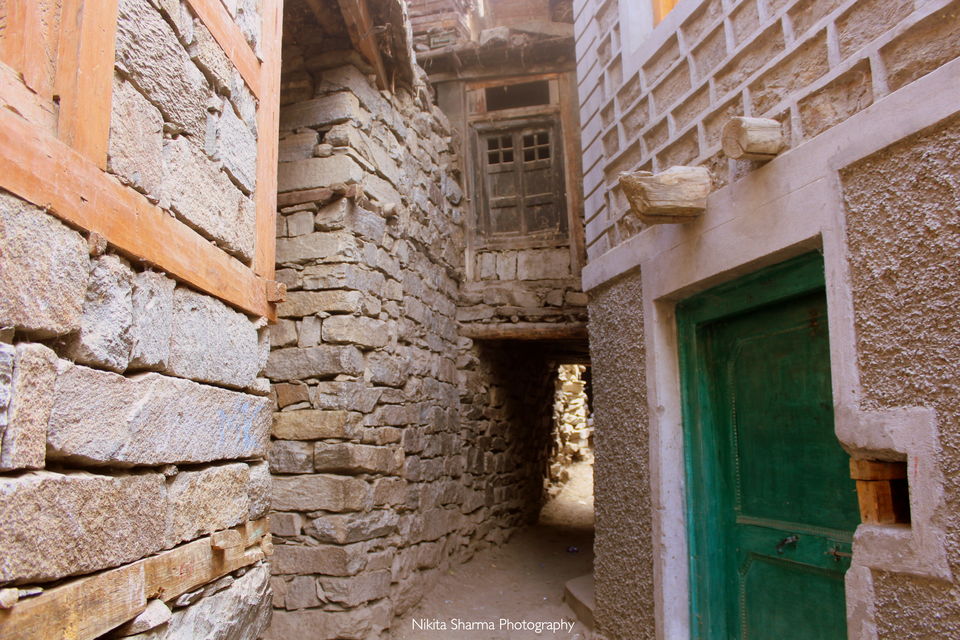 And here comes.... THANDA FRIDGE.... Hussain told us that its been long time, from this cave and in a particular area, its totally cool like refrigerator. Here people of turtuk keep Cow but for cooling here from past 25 years. We were amazed to see this. And it was awesome . Yet the reason behind this has not been found.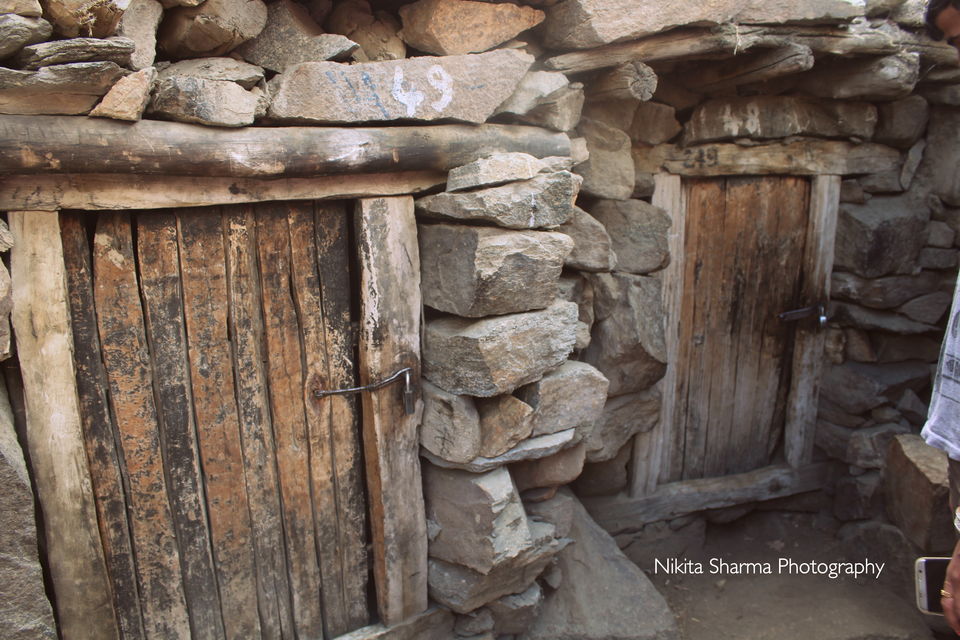 AND here they used to store Kartoos in these Boxes...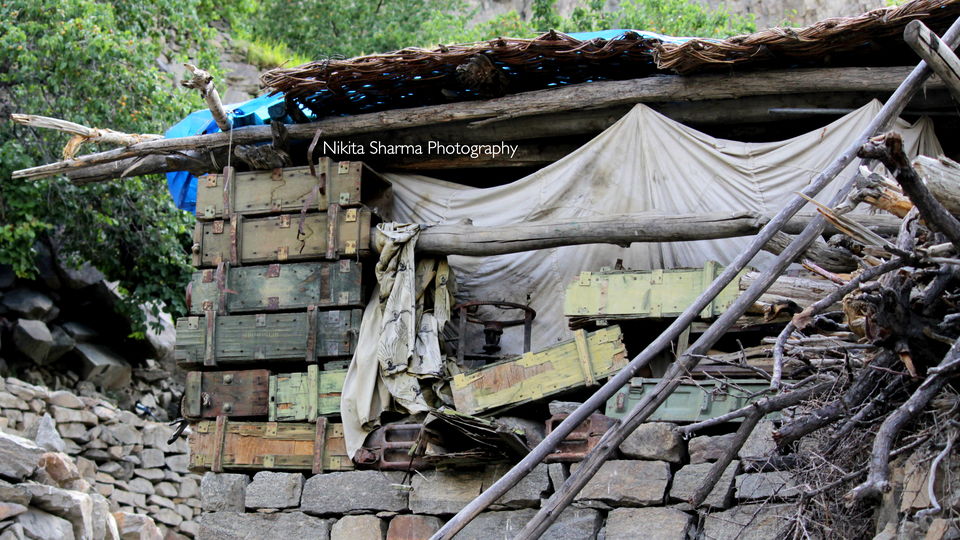 This Mountain is one but Split between INDIA & PAKISTAN. Here army people have their bunkers, which are seen from binoculars or Zoom camera lenses. I tried to capture and the tiny bunkers are minutely visible. Lakshay movie shooting was held here.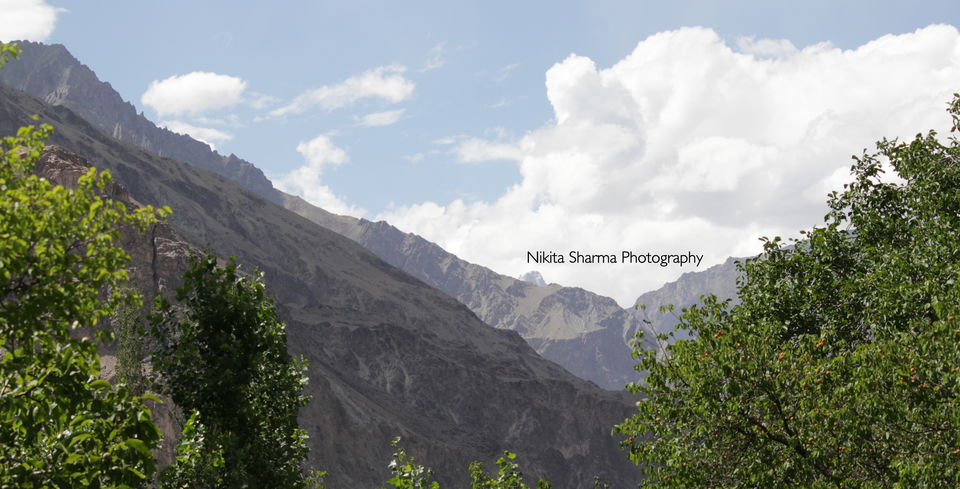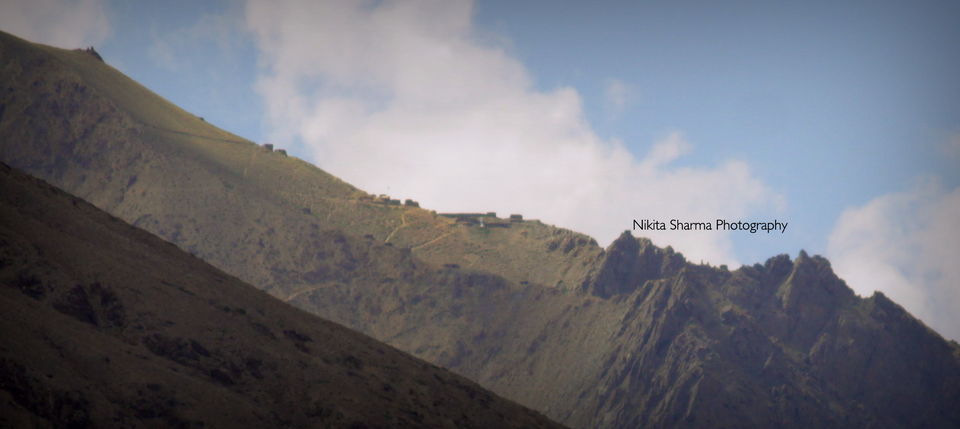 Ladakh Public School
Here, Kids were too cute..we spent time with them playing volleyball, skipping rope & Football. Girls were not allowing us to click their pictures but I convinced them as for me it was our precious memories. Boys were too naughty, they were behind us till the end. Every year on 21st March there's a Volleyball Match organised for School Kids.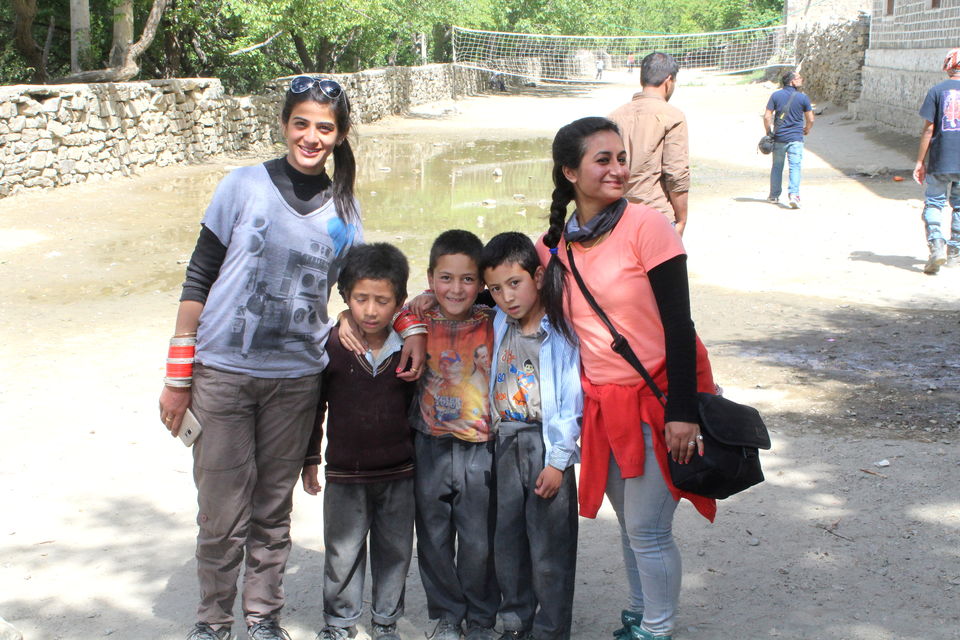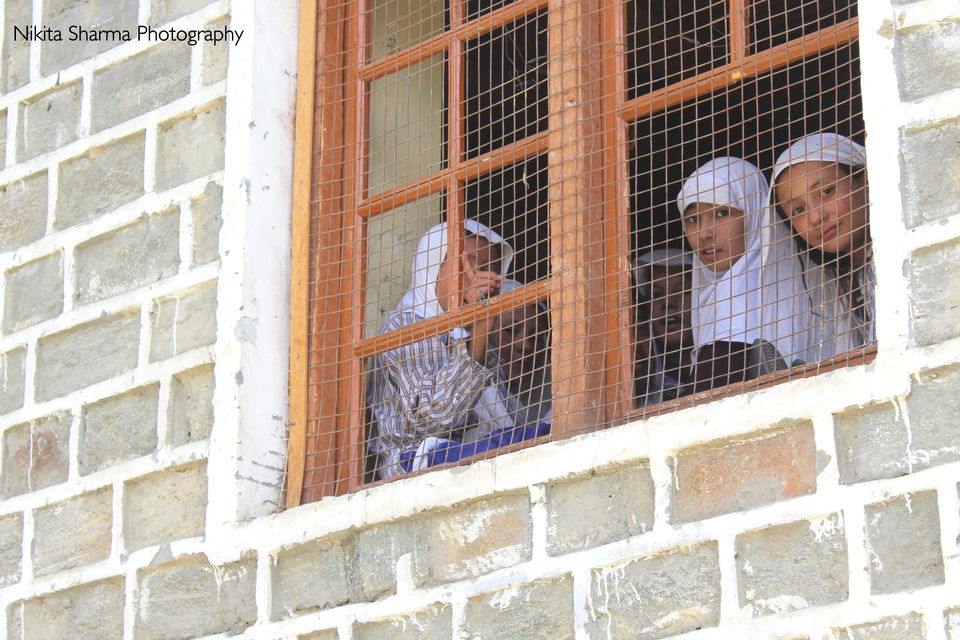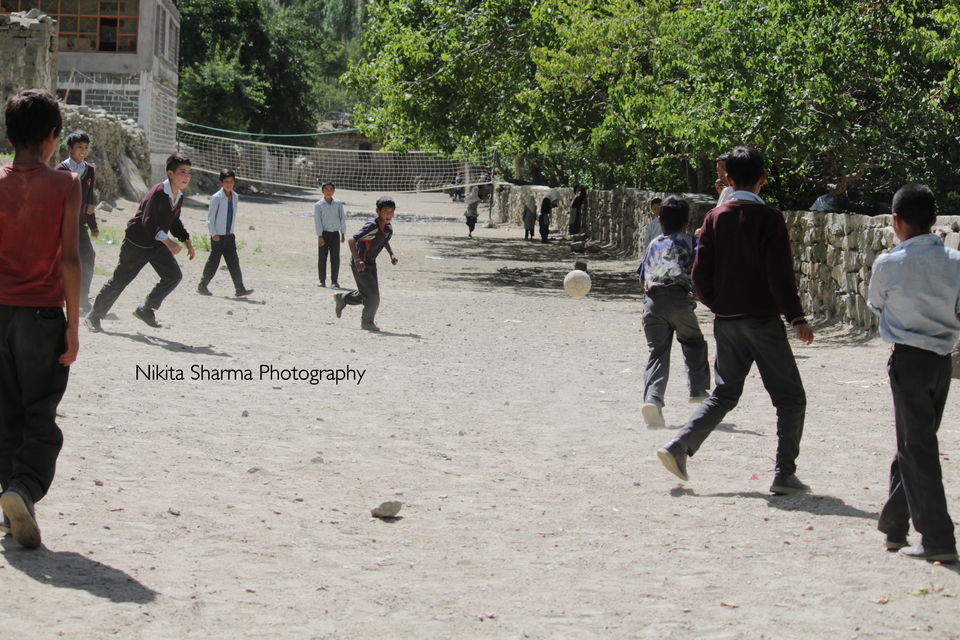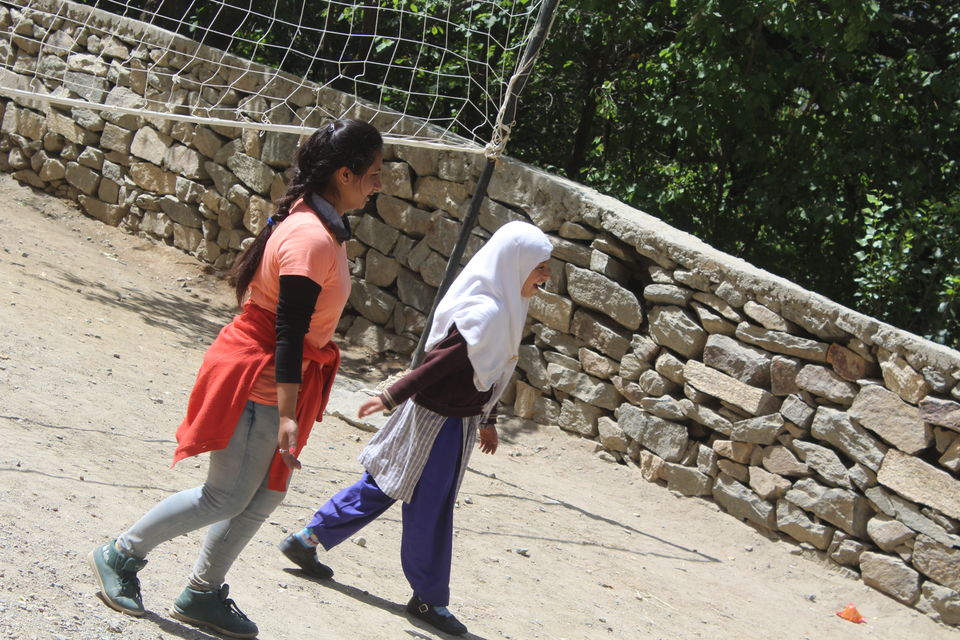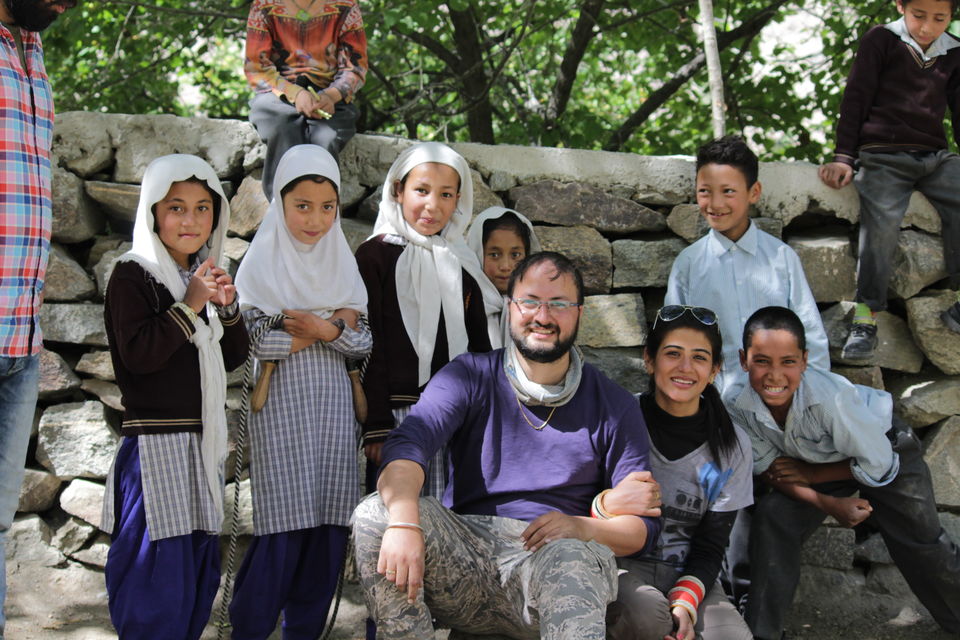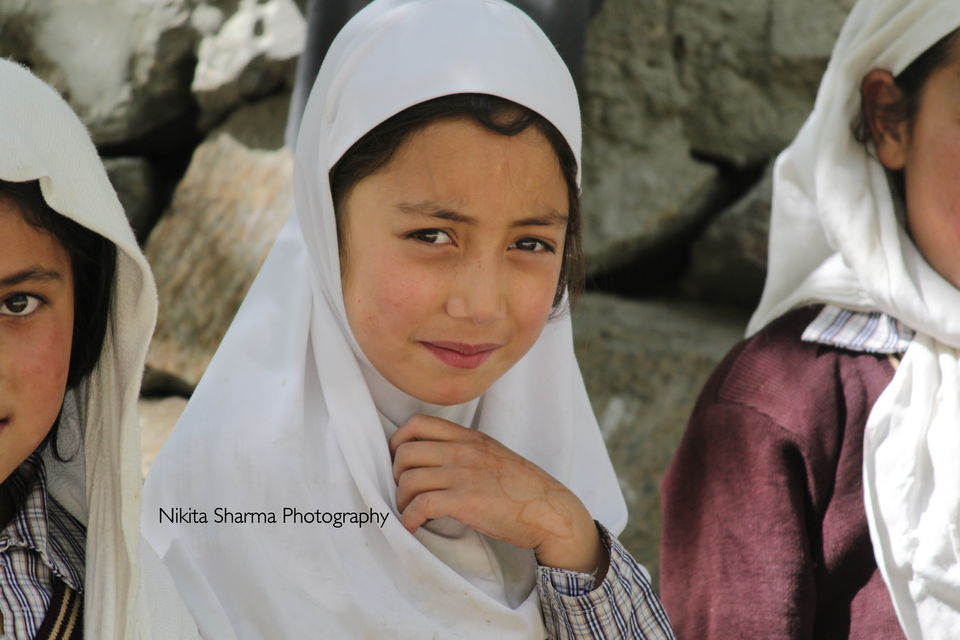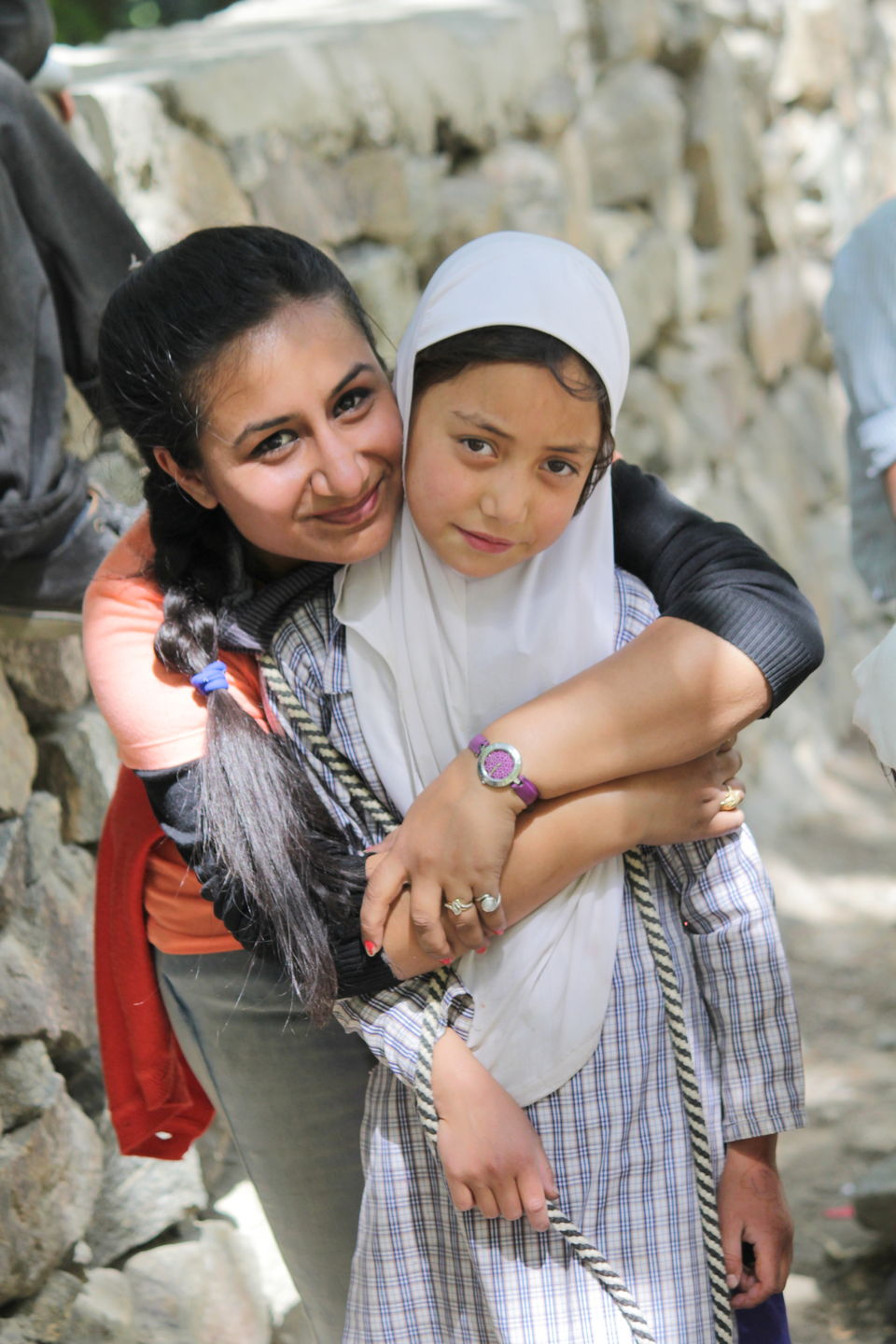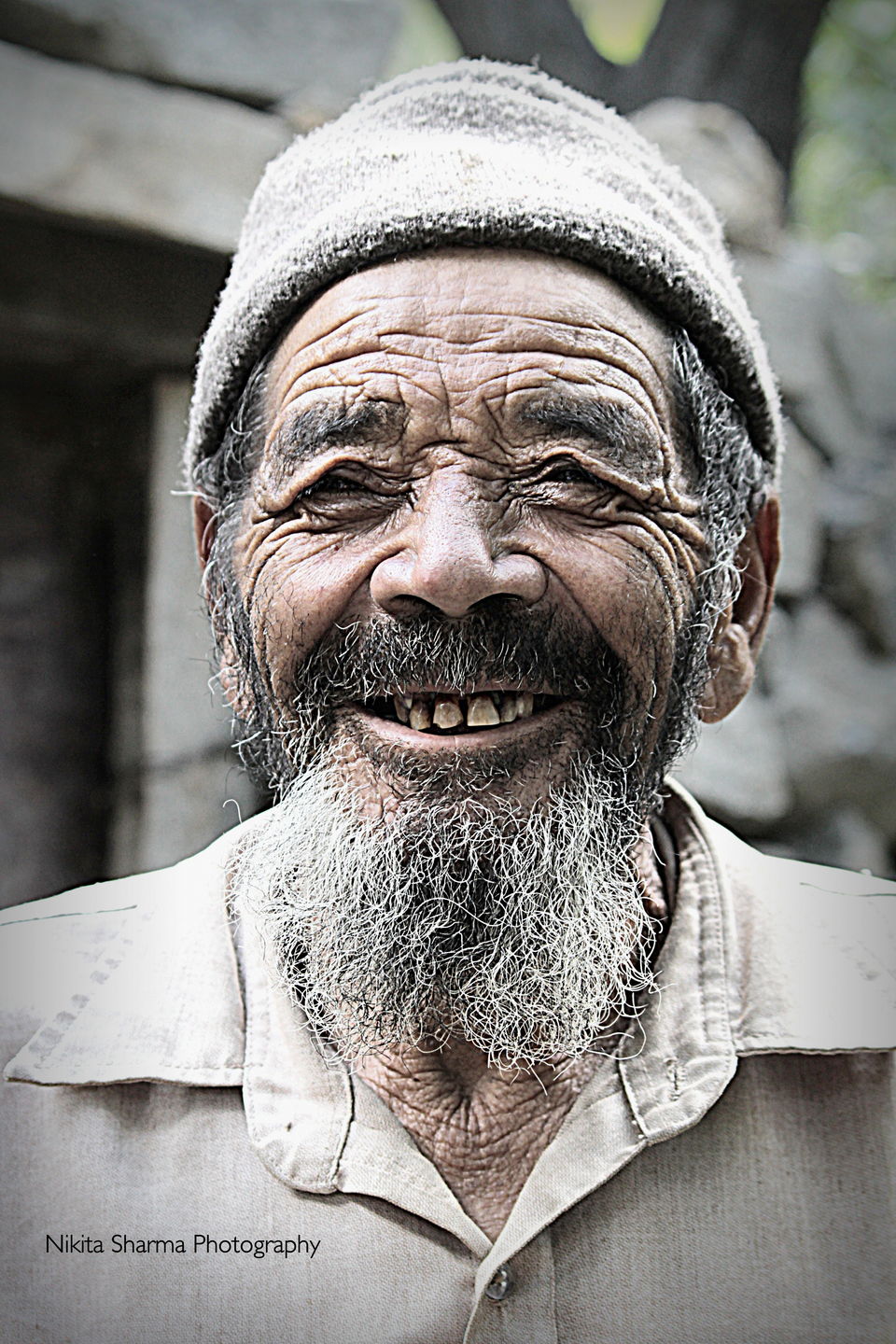 FUN PART...
As we were coming back, we were totally behaving like kids.. we tried drinking water from the mountain itself.... chilled water challenge by drowning our head into the river water for as many seconds.... my co-mates went mad that for this activity..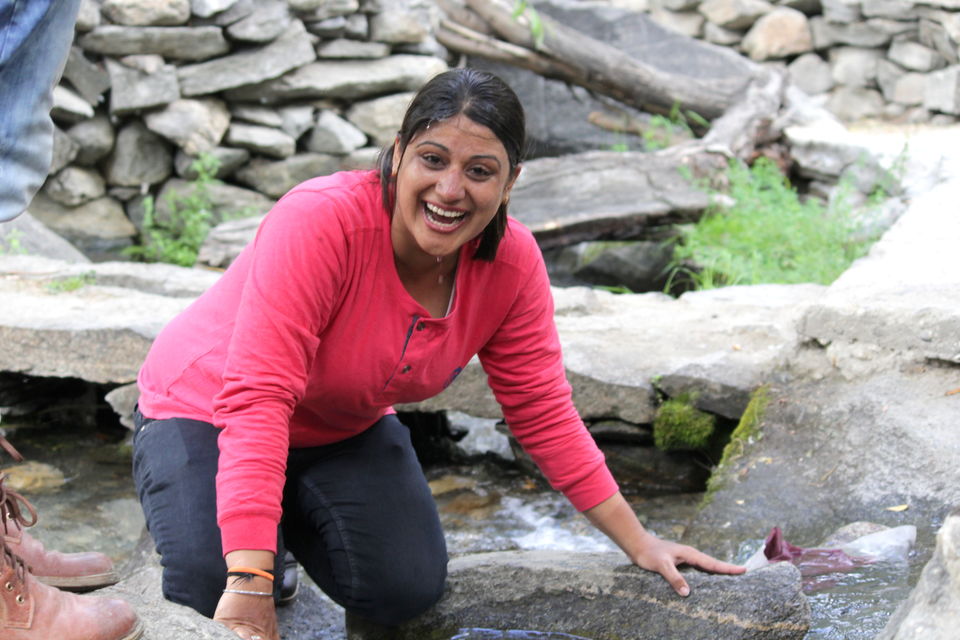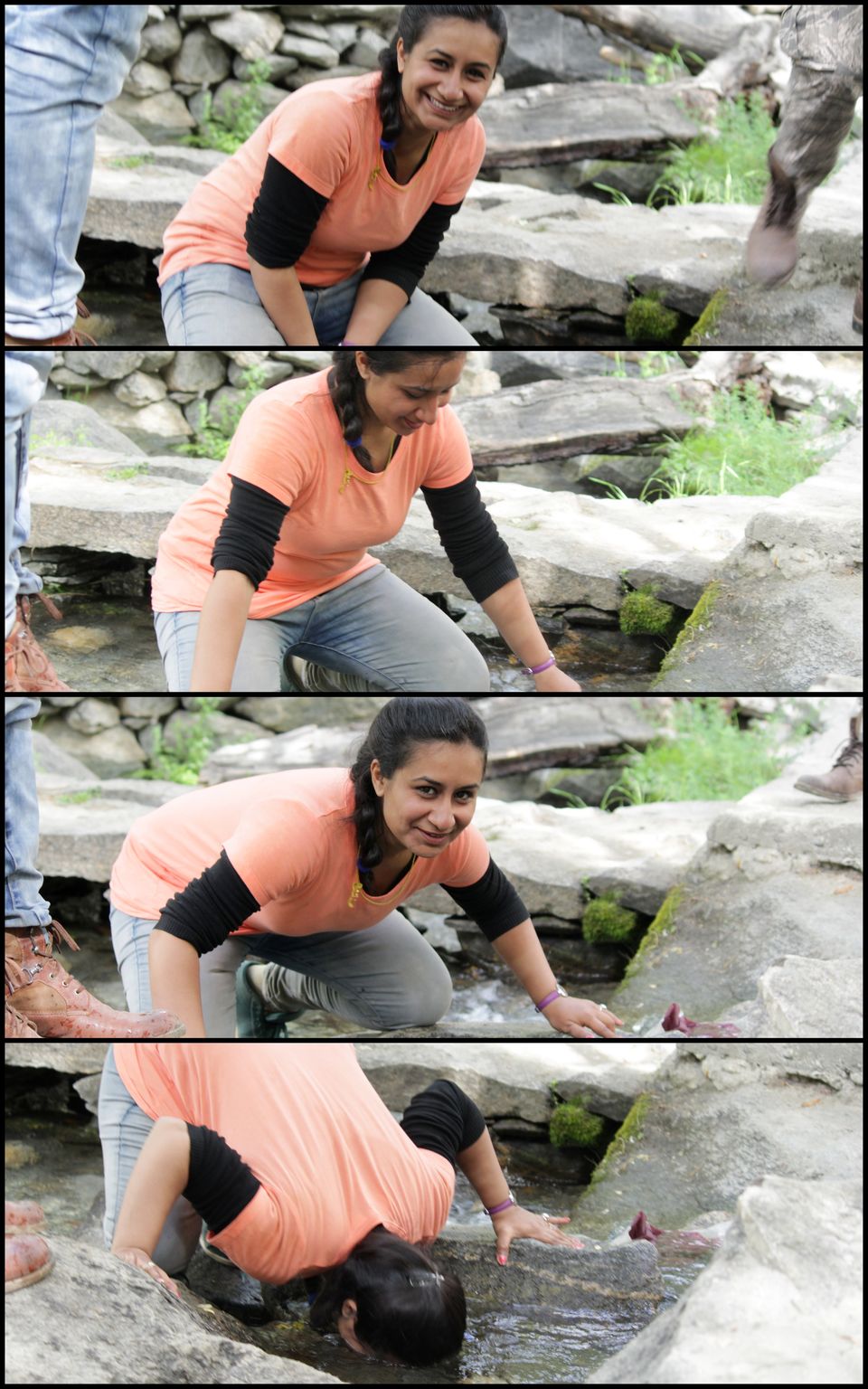 Beauty of Turtuk was unforgettable, so calm, so relaxing, cute smiles, unconditional care, delicious food in FRIEND's Cafe, a Friend "HUSSAIN and fun memories that we can cherish forever for our lives.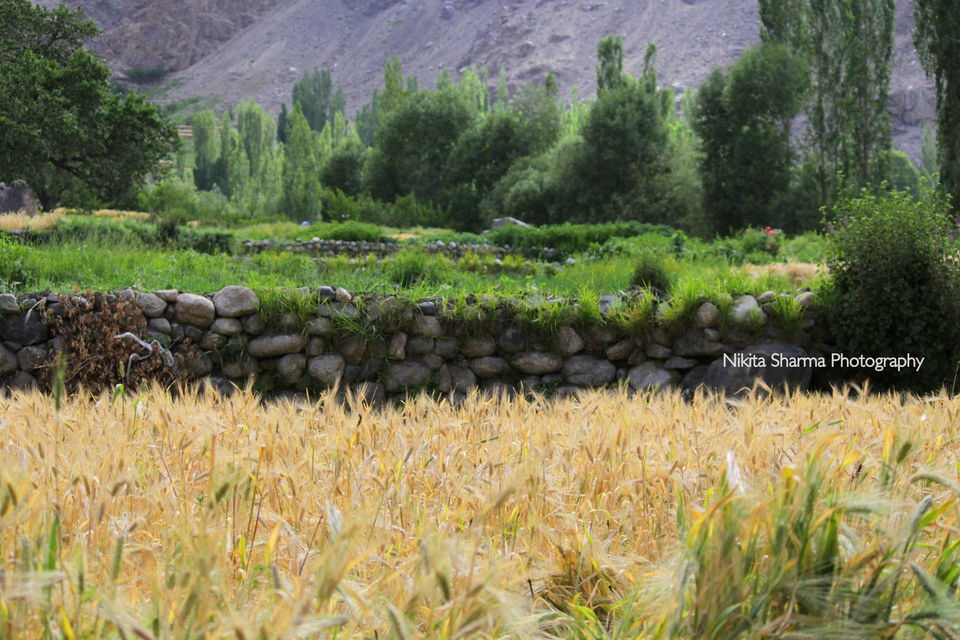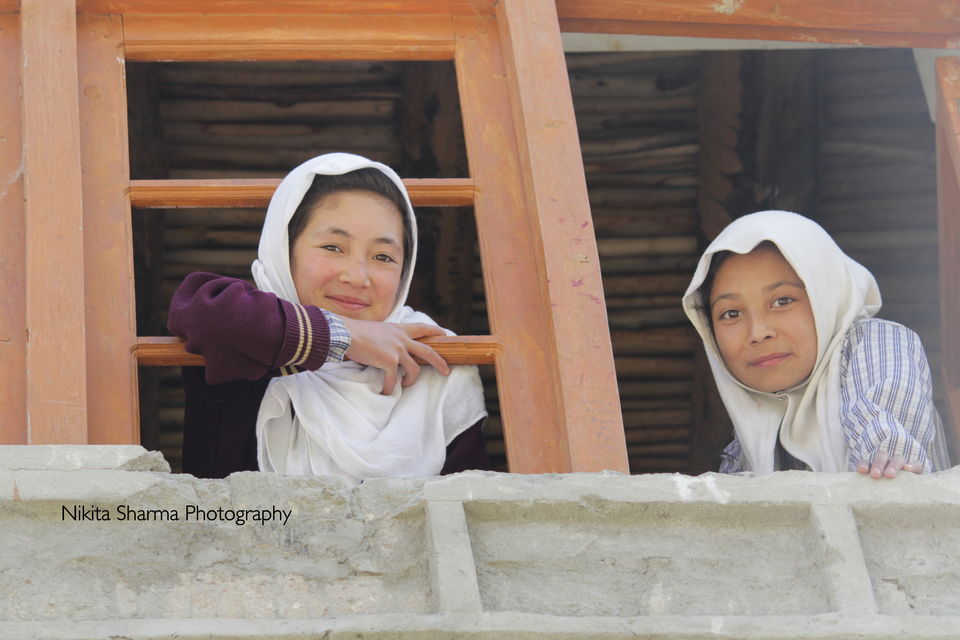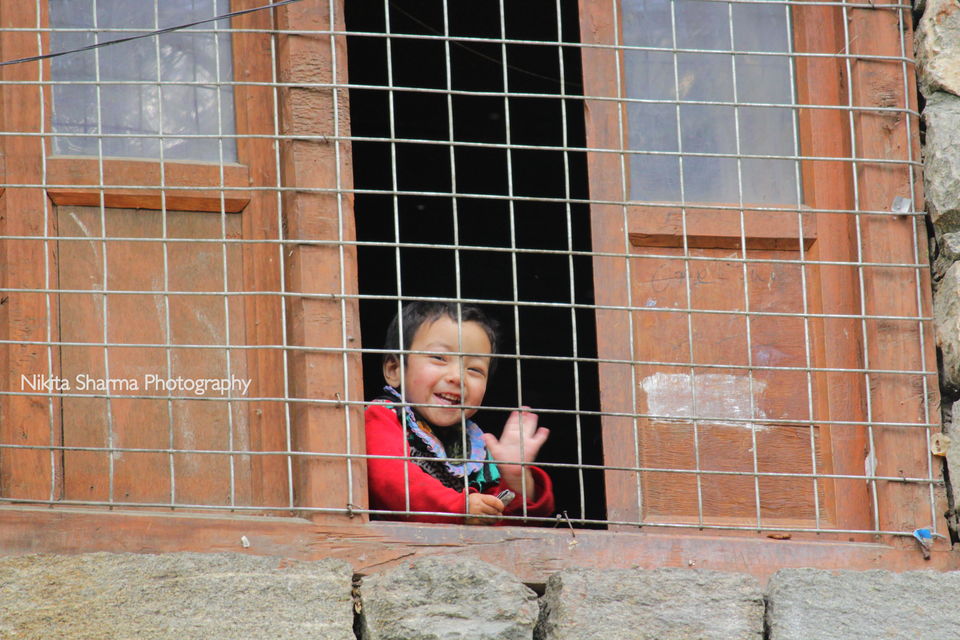 Appeal to Backpackers............ DO visit Explore the lush green wheat fields.... with chubby and red cheeked stars of TURTUK .....
Thank you so Much !! :)