Amsterdam is the Netherlands' capital, known for its artistic heritage and elaborate canal system. From canal-side café's to its raging nightlife, its one place where you can find it all. A lot of people visit Amsterdam with the thought that everything is legal here. That is incorrect. It is true that one is free to smoke cannabis but all other drugs are illegal. The city is renowned for its roughly 250 "coffee shops" and hence it is difficult to find the best one. In the Netherlands, the term coffee shop is associated with alcohol free establishments where cannabis (marijuana, hash and edibles) are sold and consumed legally. In terms of ambience, each one is unique with their location, menu options and décor. Some offer great food & drinks while others are ideal for lounging.
Coffee-shops in Holland are not allowed to have their own websites. Before one makes their visit, it is important to understand the different strains of marijuana available in the city. Buds range from pure Sativa's to pure Indica's. The Indica weed is most commonly smoked by medical marijuana patients in the late evening or even right before bed to ensure a good nights rest. It is a low and mellow high and is recommended towards the end of a night out in the city. The most popular strains include OG Kush, Candy Kush and White Widow. Sativa dominant marijuana provides a more uplifting, energetic and "cerebral" high that is best suited for daytime smoking. It is filled with focus creativity and many artists take advantage of its powerful high. The most popular strains include Lemon Haze, Amnesia and Super Silver Haze.
One should definitely check out the famous Bulldog, Amsterdam's first coffee-shop. What started off as a living room where friends secretly met to smoke a joint, Bulldog now boasts five locations and a hotel. When your done there, here's a list of famous and hidden coffee-shops in the city and what to expect. Remember - you can only smoke indoors at these coffee-shops, not on the streets by the canal!
Not too far from the famous flower market, Dampkring made a name for itself after a scene from the movie Oceans 12 with Brad Pitt and George Clooney was shot behind its doors. The café has a very welcoming feel with warm toned wooden interiors. There's a friendly cat that hangs around too which always makes it feel like Amsterdam. The menu has a high quality of edibles to choose from and its amiable atmosphere makes tourists and locals feel at home. It is also very close to Vondel Park and Dam Square.
Address: Handboogstraat 29, 1012
What to order: The Strawberry & Banana Marijuana
Cost: €14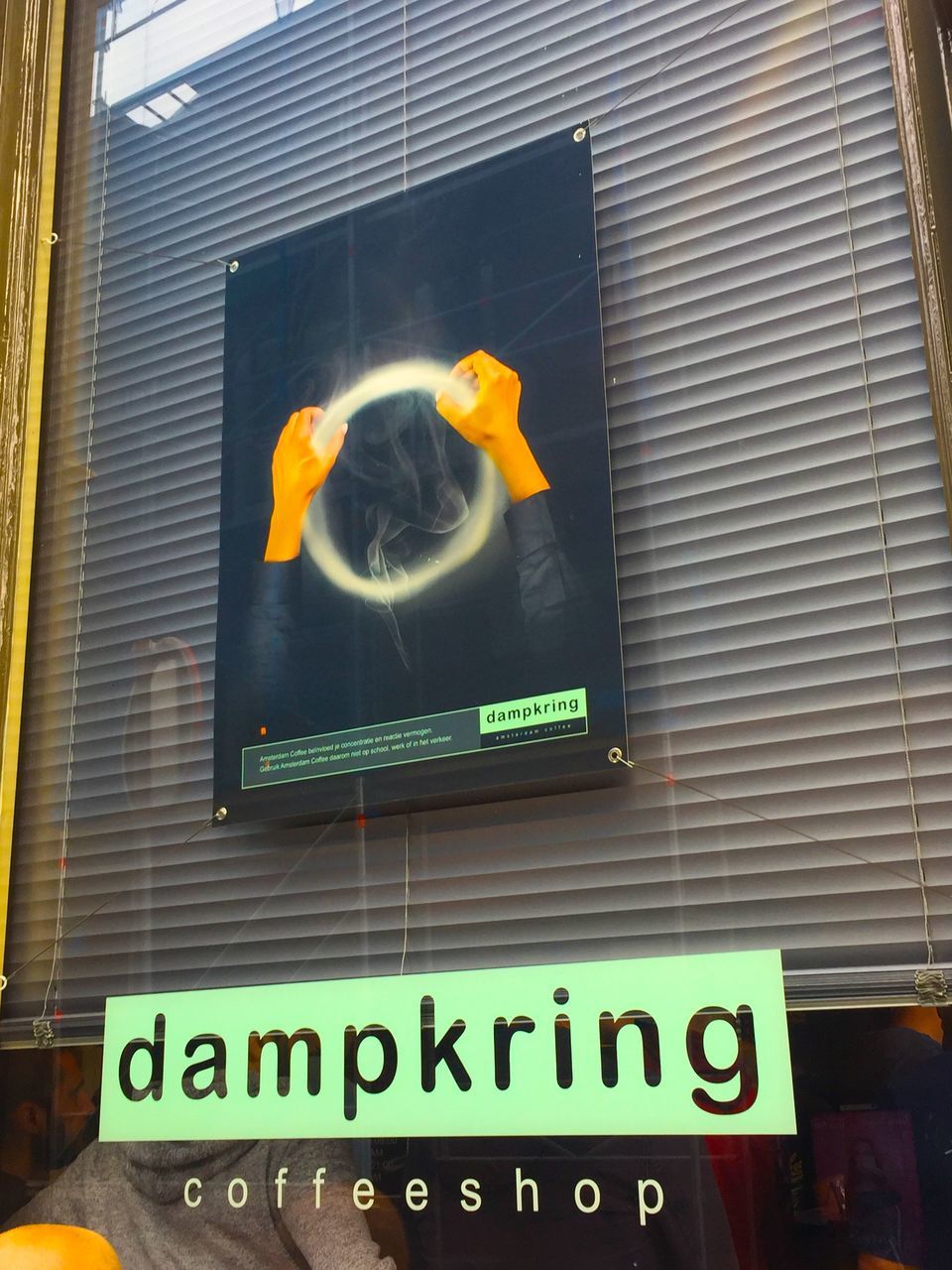 Twenty-two years ago, two best friends decided to open a safe haven for smoker in the eastern part of Amsterdam. Everyone from the neighborhood poured in to check out the new café on the block and soon the good word spread. The vibe, quality and prices were the best in town and now every "Amsterdammer" makes a pitt stop. This coffee-shop is definitely the coziest with the warmest staff ready to help you make your pick off the menu.
Address: 2 Niasstraat
What to order: The Bubble Gum & OG Kush Marijuana
Cost: €12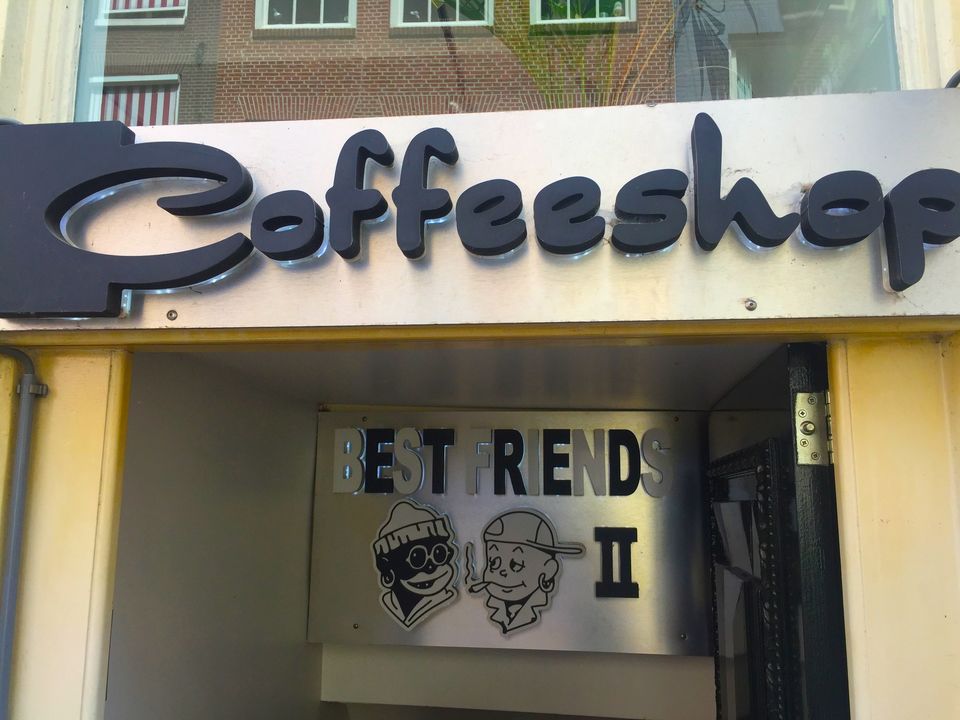 Tweede Kamer means second room, referring to the Upper House of the Dutch Parliament. Located on a tiny street off Spui, this small coffee-shop has a traditional brown bar style to it. It has a high quality cannabis menu and often gets filled up very quickly. There's often a waiting to get a seat so in the mean time, grab some typical Dutch fries from the store right opposite!
Address: Heisteeg 6, 1012
What to order: Sheraz Sunrise Hash
Cost: €8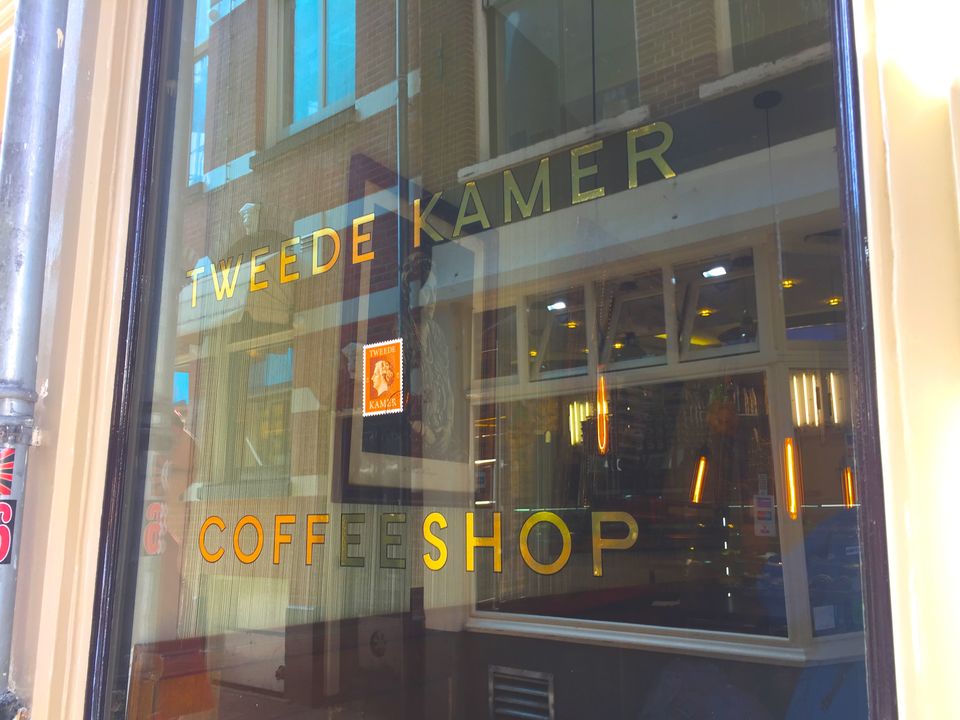 Dolphin's coffee-shop is the most unique shop in the city! It has the most amazing décor that makes you feel your sitting inside a real fish tank. The theme is oceanic hence there are dolphins airbrushed on the walls and hanging from the roof. The bar is lit up with goldfish lamps. The artificial coral and murals really makes it a crazy underwater wonderland. Located just a stumble from Leidseplein, one can spend a lazy afternoon here post their shopping excursion.
Address: Kerkstraat 39, 1017
What to order: White Dolphin Weed
Cost: €12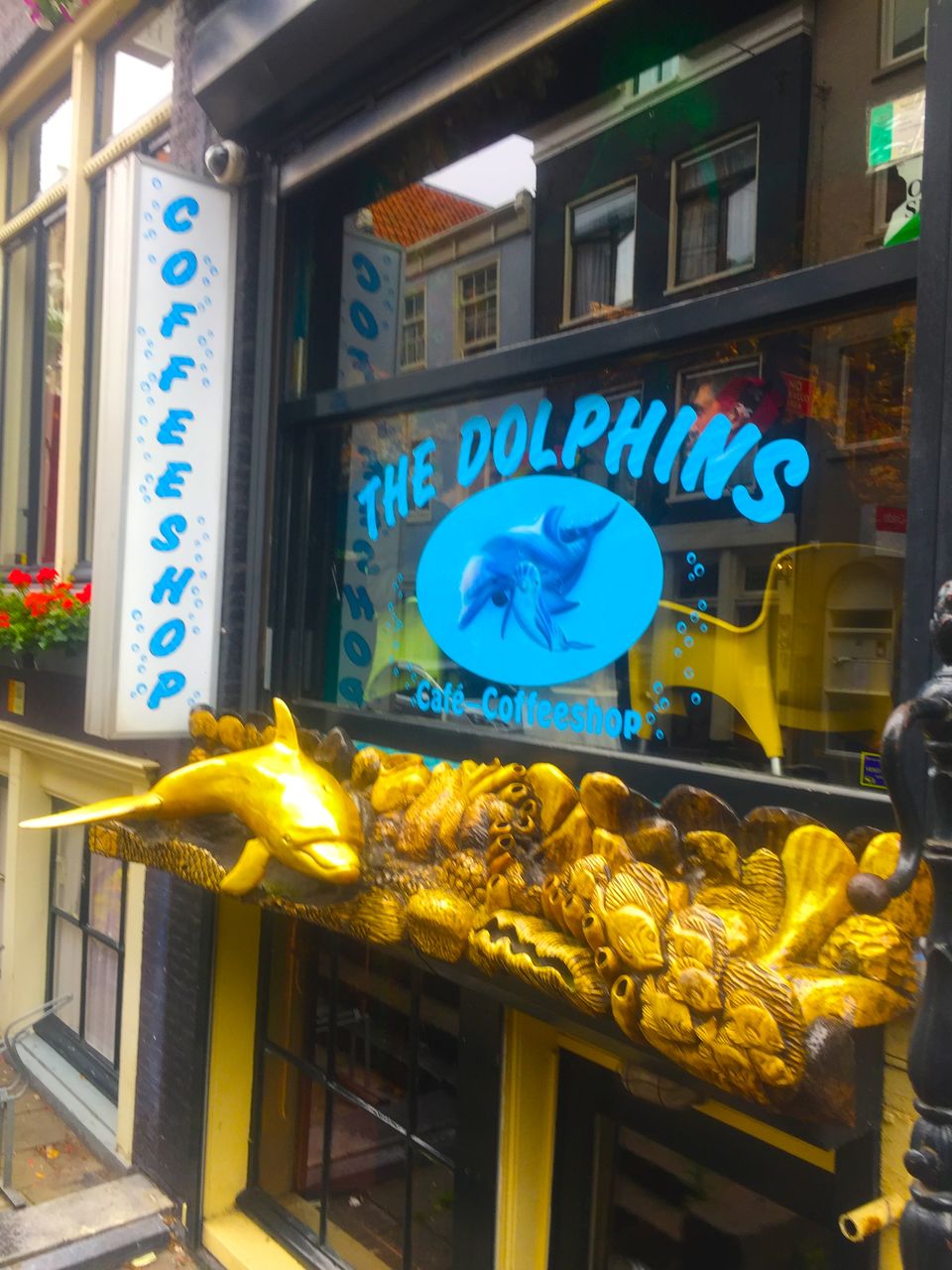 Barneys, the multiple time winner of the renowned "High Times Cup" is Amsterdam's most original coffee-shop. The friendly and knowledgeable service is what makes it stand out from the rest. Travellers and locals stop by to hit a few puffs before departing to continue their day hence attracting interesting accents. With the Barney's Lounge, Barney's Farm & Bistro and the latest Barney's Uptown café & bar, the Barney's vibe is one of the best in Amsterdam.
Address: Haarlemmerstraat 102, 1013
What to order: Laughing Buddha & Vanilla Kush Weed
Cost: €15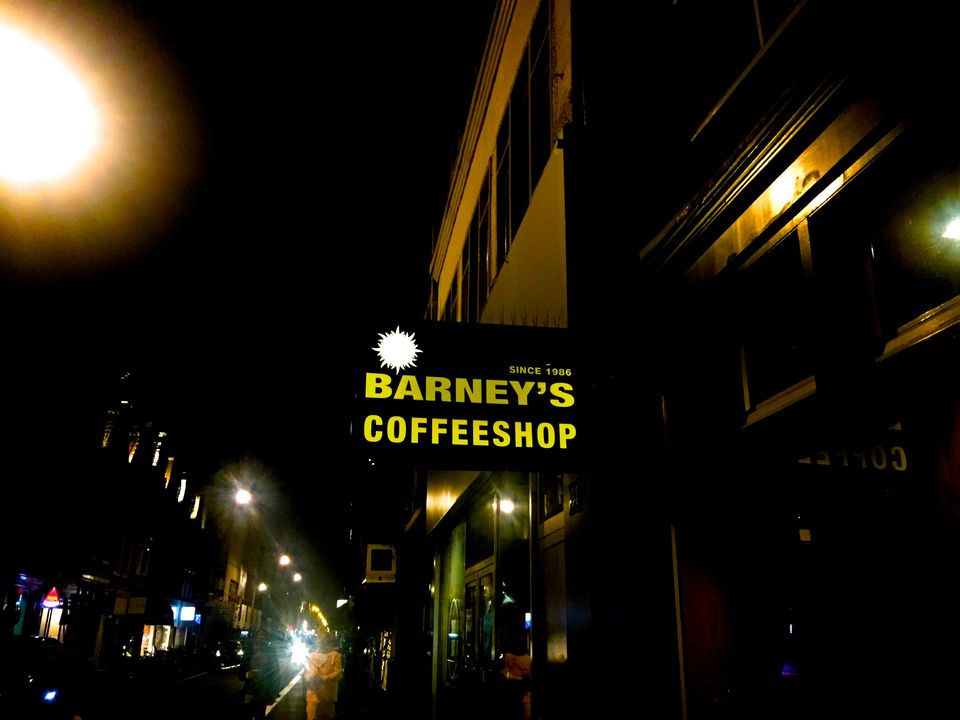 Five minutes from Vondel Park, you will come across this hidden gem in the Amsterdam coffee-shop world. Located at the corner of the street, this café has a friendly server and a menu filled with a selection of herbs and edibles. It's not full of tourists, which is what gives it an ideal Dutch experience. Sit back and enjoy the relaxed atmosphere at this offbeat café.
Address: Overtoom 451HS, 1054
What to order: Amnesia Spacecake
Cost: €10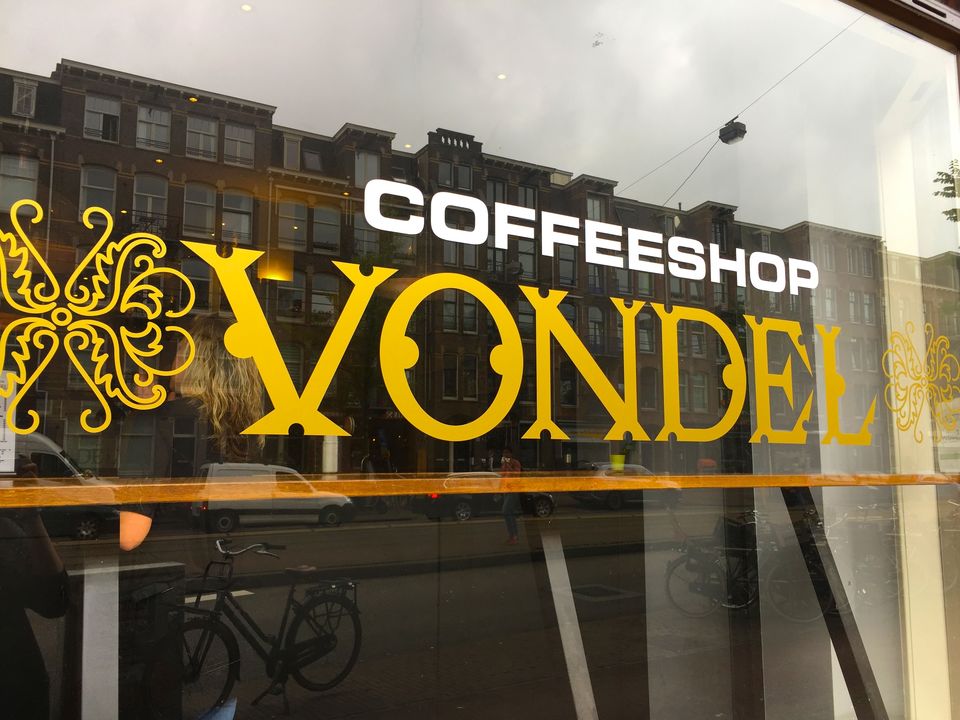 Located in the area opposite the street from Madam Tussauds, this coffee-shop is a nice place to go if you want the hustle bustle of the city. It is situated in a tiny alley off the main street with lots of little shopping stores around. The large window overlooking the street allows its inhabitants to people-watch as they walk by. It isn't very big but definitely attracts a large crowd looking for a good hot chocolate!
Address: Zoutsteeg 14, 1012
What to order: Super Silver Haze Ice Weed
Cost: €30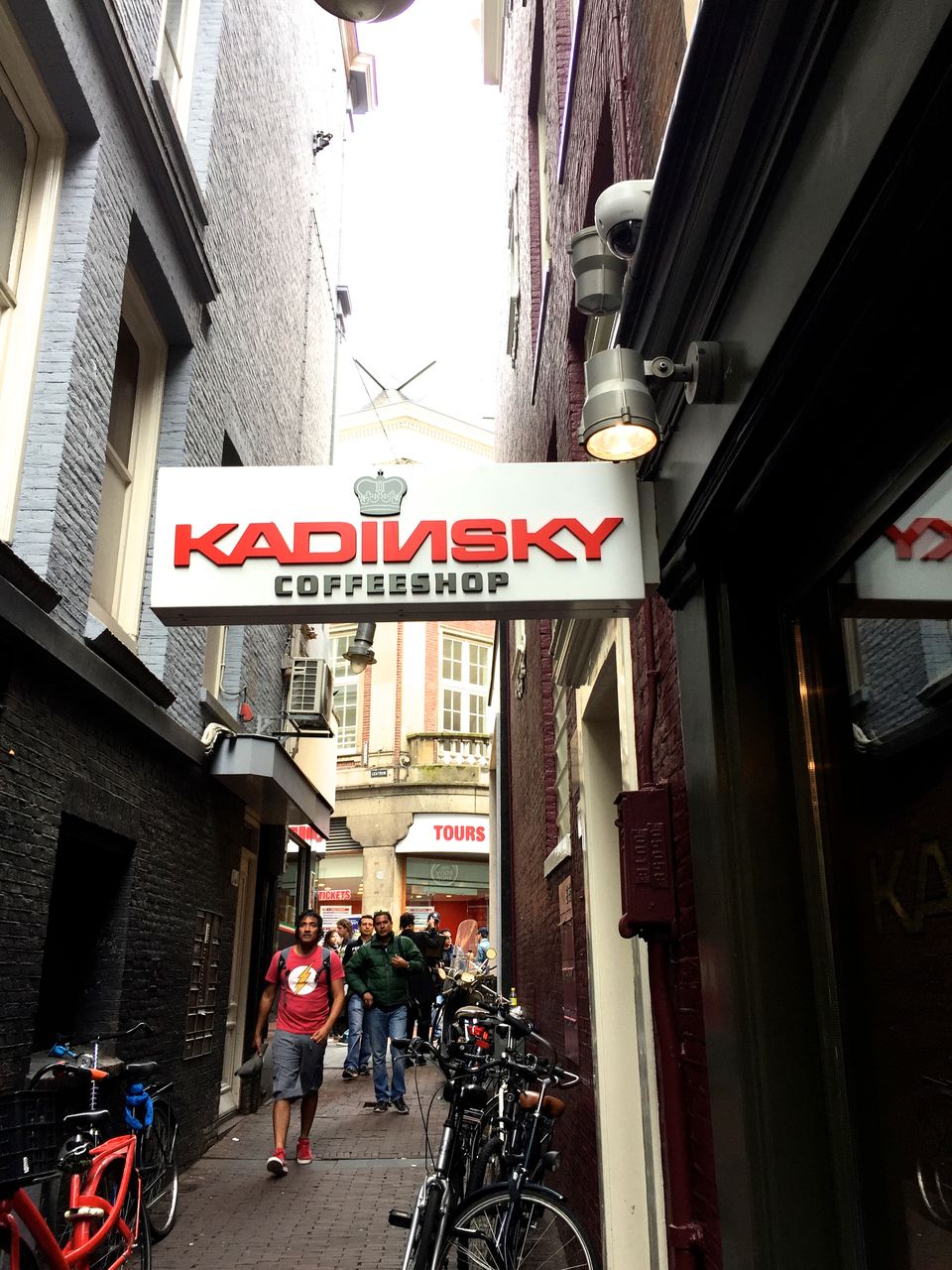 The Greenhouse Effect was born in the steamy summer of 1992. Also doubling up as a bed and breakfast, they set out with the idea of giving the smoker an alternative to the stereotypical 'dark and dingy' coffee-shop. They created a lovely outdoor seating area that looks out onto Rembrandt Square. The menu is extensive and allows one to choose from a range of hash and marijuana. They play some top notch drumnbase tunes so do groove to the music!
Address: Warmoesstraat 53-55
What to order: Greenhouse Special Weed
Cost: €10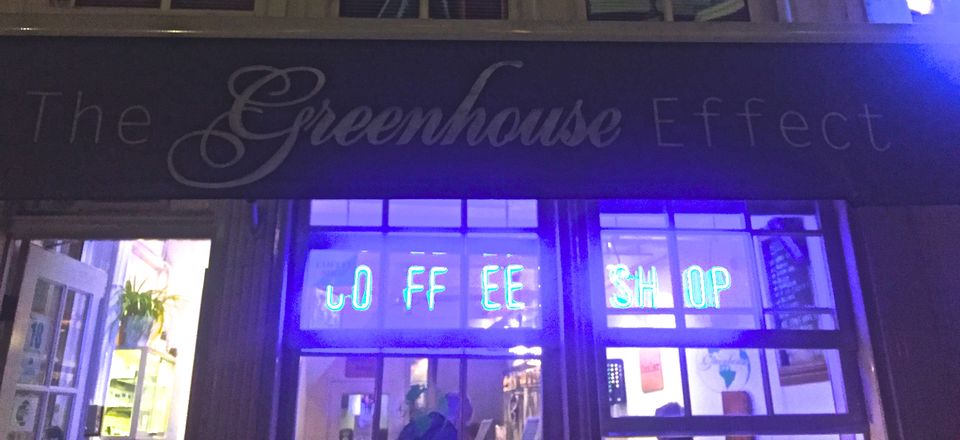 Without a doubt, Coffee-shop Bagheera wins the title of the best located café in Amsterdam. With a view of the canal junction, it offers some of the most exquisite smokes in the city. The shop gets its name from Bagheera, the black Indian leopard from the famous Jungle book. An interpretation of this character is found in the logo. In contrast to that, the vibe is warm, relaxing and cozy.
Address: Kloveniersburgwal 60, 1012
What to order: Platinum Valley Weed
Cost: €16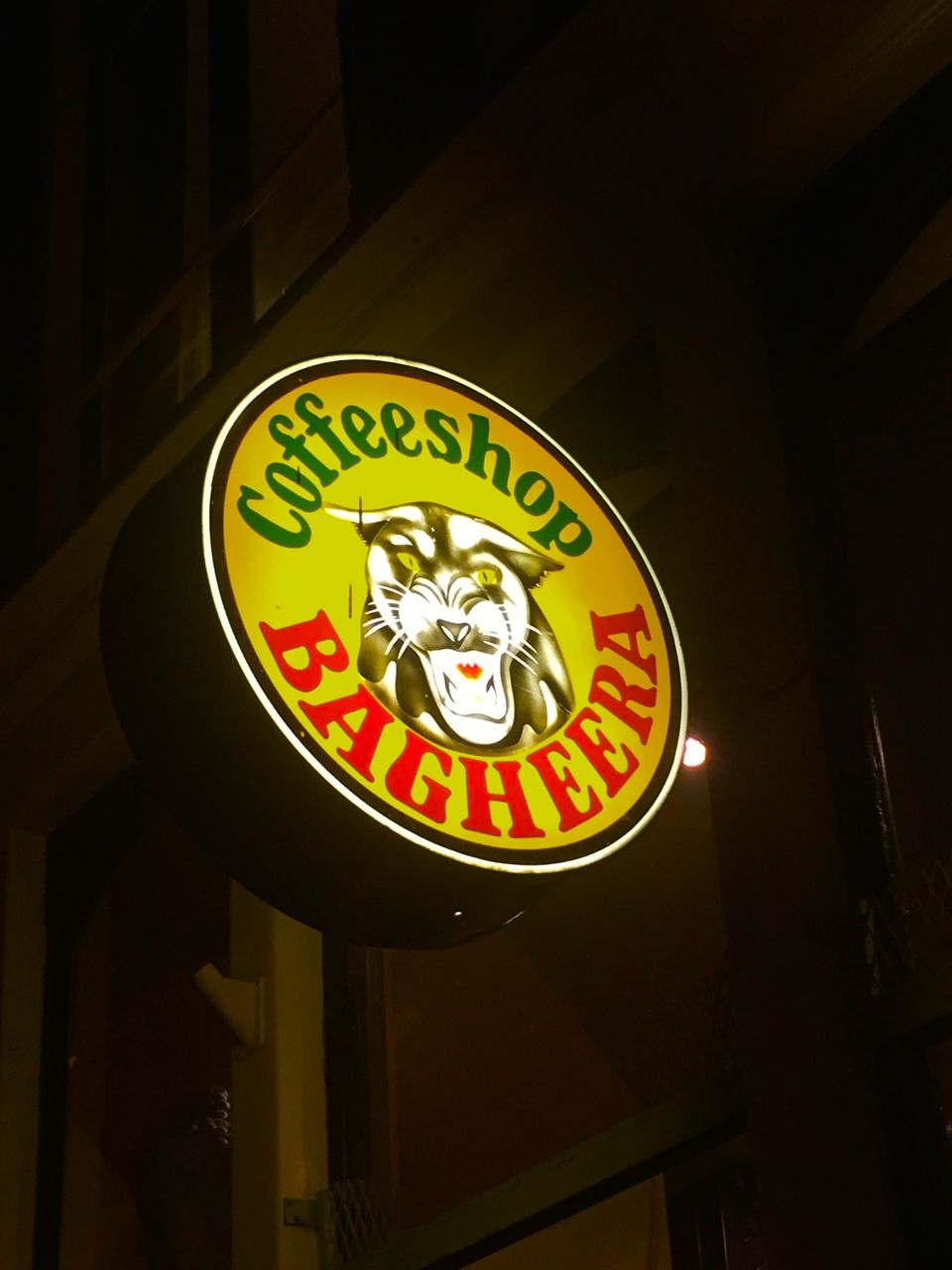 Don't get fooled by the name – nope, its not open all night! Probably the most touristy coffee-ship in Amsterdam, this one attracts crowds as its located right in the city centre. Overlooking the canal, one can grab a seat here and get comfortable. There are tons of bakeries around if one doesn't watch to smoke for too long.
Address: Leidseplein
What to order: White Widow
Cost: €11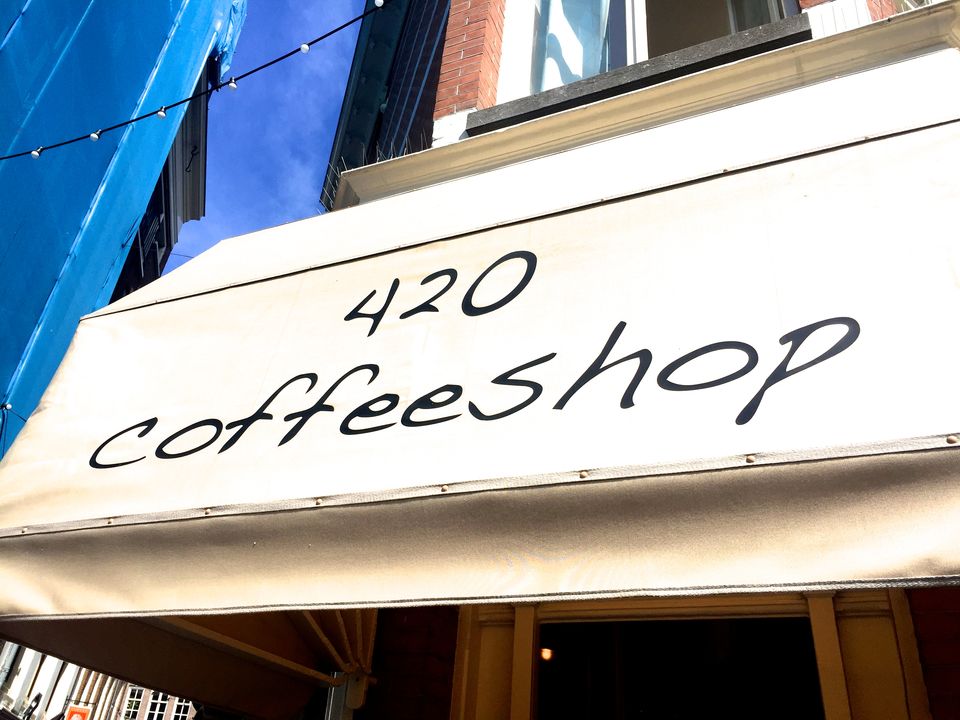 Do look out for these cafe's in Amsterdam and remember - carry ID and be safe!